Hollywood's sensation Jason Momoa paddles his way to Yas Island, Abu Dhabi as the new Chief Island Officer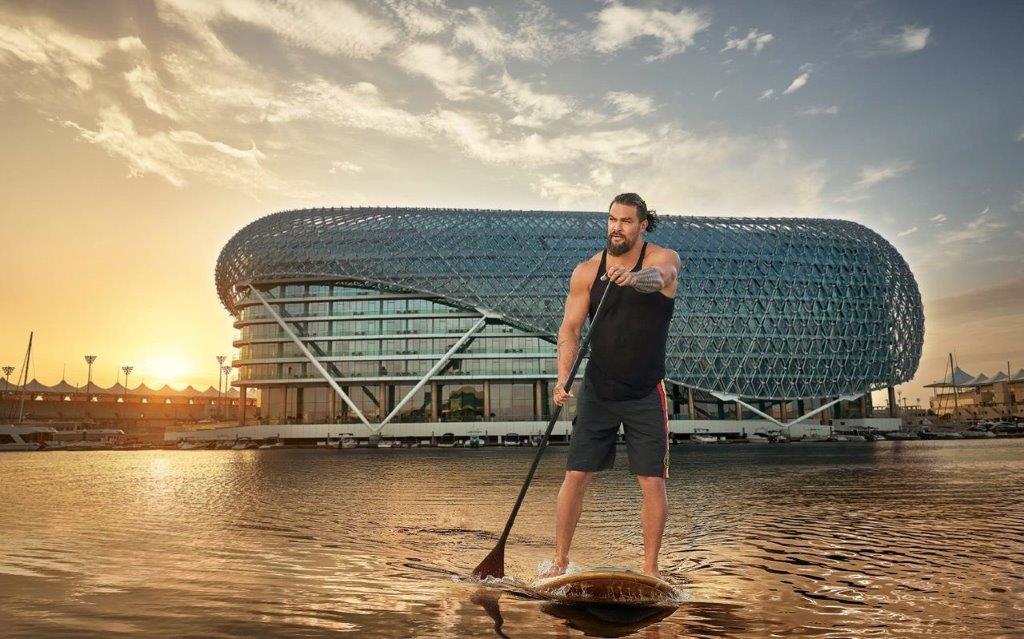 Yas Island Abu Dhabi, the world's leading leisure and entertainment destination, appoints Jason Momoa to be the destination's newest Chief Island Officer. American actor Jason Momoa assumes the former role of stand-up comedian Kevin Hart who announced the end of his reign as Chief Island Officer earlier this year, after making Yas Island hart-to-beat.
In the new trailer video, Jason is seen making a casual yet epic entrance on a paddle board announcing that his calling has led him to "this ridiculously awesome job", as the W Hotel façade is lit up to welcome Jason officially, as the new Chief Island Officer of Yas Island Abu Dhabi. In his first statement as Yas Island's new CIO, Jason Momoa looks forward to showing fans how they can #LiveItUpLikeMomoa.
Liam Findlay, CEO of Miral Destinations said, "We are pleased to appoint Hollywood sensation Jason Momoa as the new Chief Island Officer for Yas Island Abu Dhabi. We received resounding feedback following Kevin's Hart farewell campaign and we are excited to deliver yet another successful storyline for fans to follow. As Yas Island Abu Dhabi continues to entertain guests with best-in-class experiences and with offerings that resonate with visitors from all over the world, we look forward to raising the bar even higher in the days to come with Jason Momoa as the island's newest officer."
From sliding to splash-tastic adventures at Yas Waterworld Abu Dhabi and taking on the world's fastest rollercoaster at Ferrari World Abu Dhabi, to drifting like a pro on the iconic Yas Marina Circuit, Jason Momoa is undoubtedly bringing his infectious enthusiasm and 110% energy to Yas Island, in what is expected to be the first of many Momoa moments to come. To view the video, please click here. Fans can tune in and watch how to #LiveItUpLikeMomoa on Yas Island's social media pages: Facebook, Instagram and YouTube. For more information, please visit: https://www.yasisland.com/