ZOE is proud to introduce the UAE capital to the enrapturing tastes, colours and aromas of modern Greek cuisine.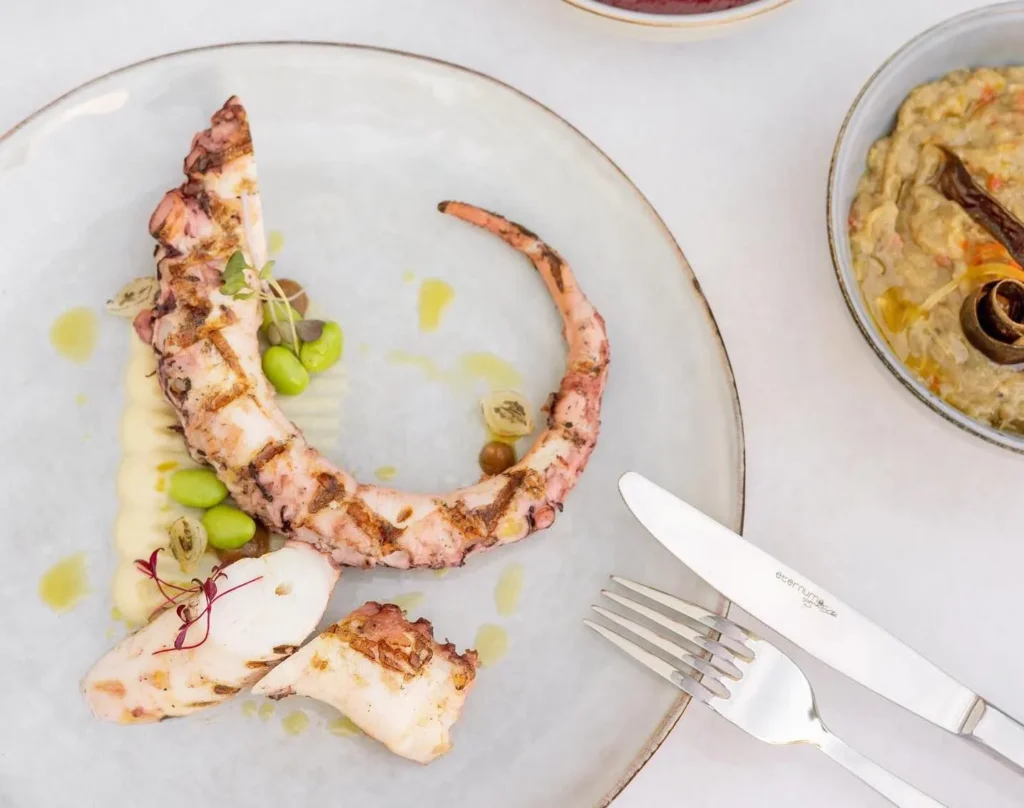 Food connoisseurs are invited to experience the premium ingredients, uplifting recipes and relaxed vibe of contemporary Greek dining at ZOE, the beautiful restaurant found in Abu Dhabi's stunning area of Marsa Al Bateen.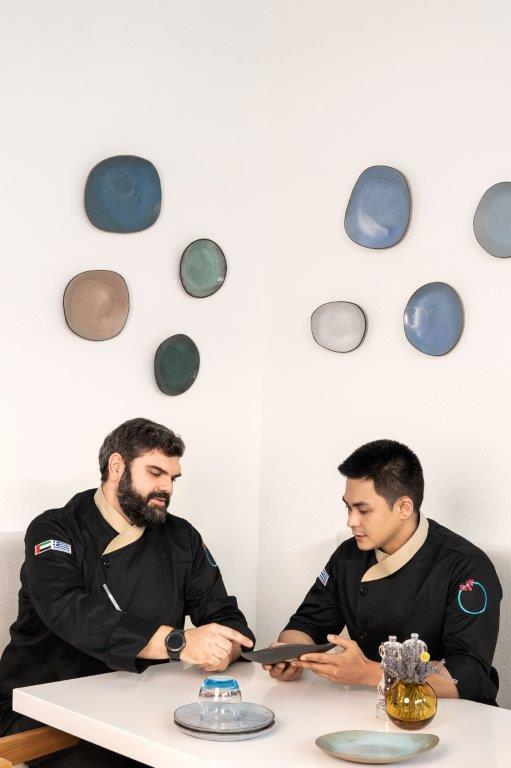 Boasting an exquisite interior and exterior, ZOE Modern Greek Kouzina provides a seamless and elegant gateway to the sun-kissed Greek islands.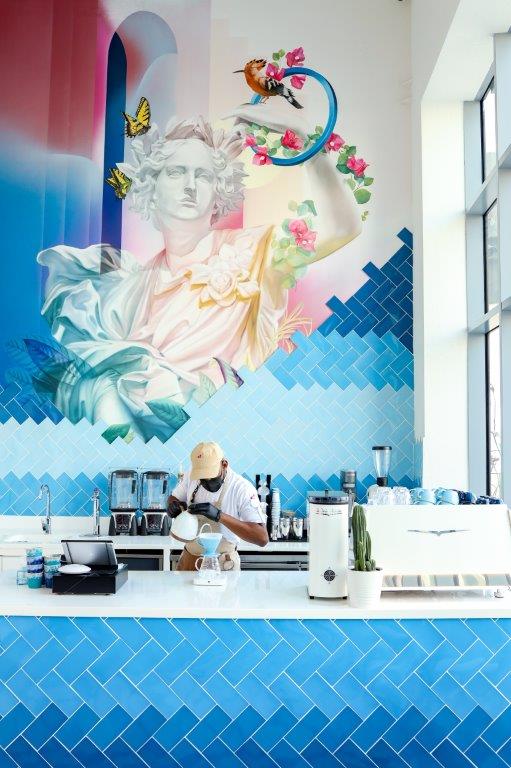 Adorned with colourful Bougainvillea flowers, delicate custom-made ornaments and imported works of art, the distinguished hideaway brings the charm, style and history of Greek culture alive in spectacular fashion.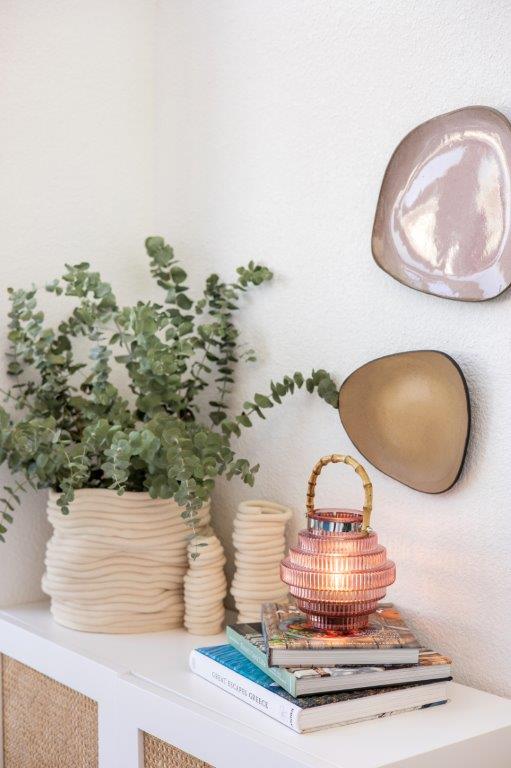 The word 'ZOE' translates to mean 'life' in Greek, and this theme is represented throughout every element of the bold and vibrant brand, including in the interior, branding and design. Thoughtfully curated in every sense, the circular logo symbolises life and connection, while the three flowers pay tribute to the three friends who founded the charming hideaway.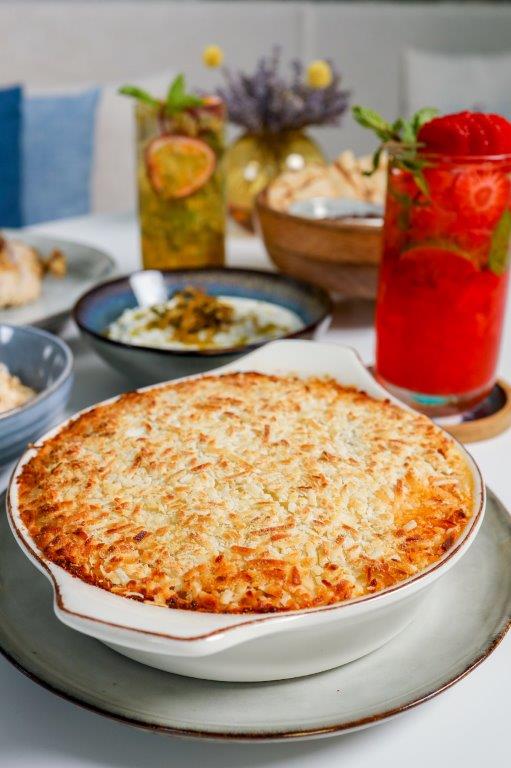 On entering the chic and playful venue, guests will immediately be drawn to its awe-inspiring, hand-painted mural. Taking pride of place in the centre of the restaurant, this immaculate work of art was lovingly crafted over many weeks of hard work, and it perfectly embodies the brand's infectious energy and inspiring spirit.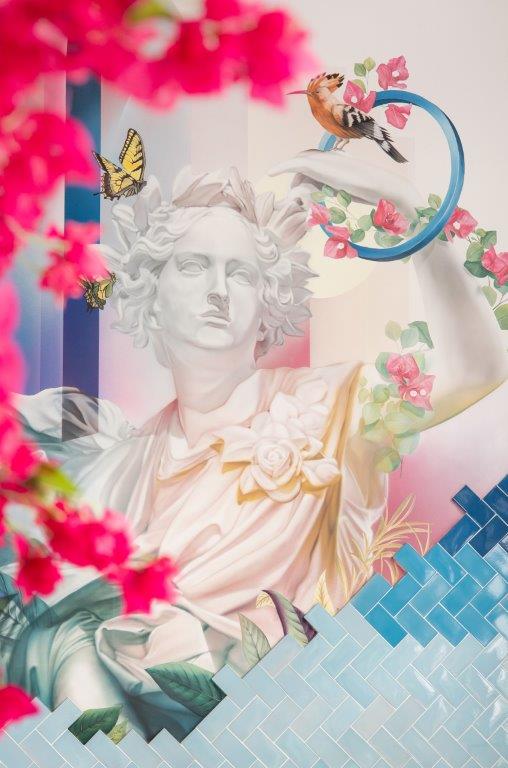 Designed to blend seamlessly into the local environment and bring the magic of the Greek coastline to the UAE capital, the furniture, art pieces and decorations showcase natural ingredients such as quality wood and carefully nurtured vibrant blooms.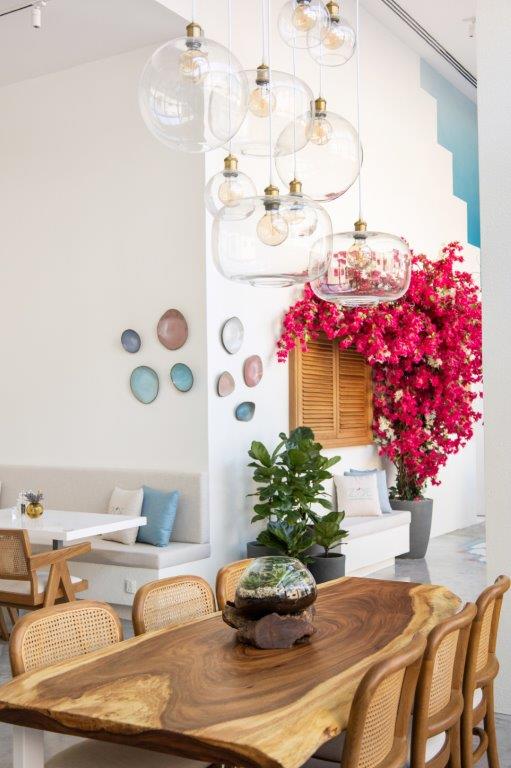 Boasting a tantalising menu filled with delectable starters, healthy salads, tasty dips, freshly baked breads, wholesome main courses and handcrafted desserts, every diner is guaranteed to fall instantly in love with ZOE's creative modern take on Greek cuisine. Led by an experienced Restaurant Manager Panayiotis Tsirkoudis, who hails from Pefkochori, Greece, and Head Chef Anthony Palea, who has worked across multiple prestigious venues throughout the globe, ZOE always leaves every guest feeling fully satisfied and glowing with happiness.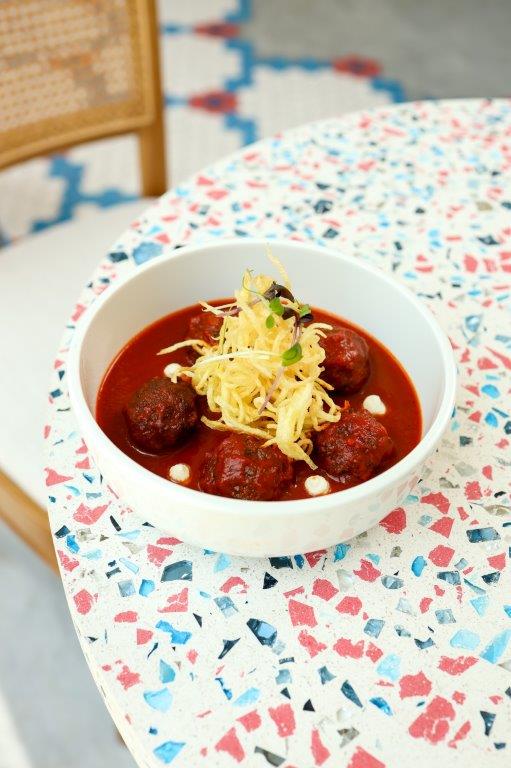 Prioritising quality over quantity, the charming venue presents 32 carefully crafted dishes, spanning everything from traditional favourites such as creamy tzatziki dip and golden spinach and feta pastries, to signature creations like pastitsio croquettes and seafood linguine.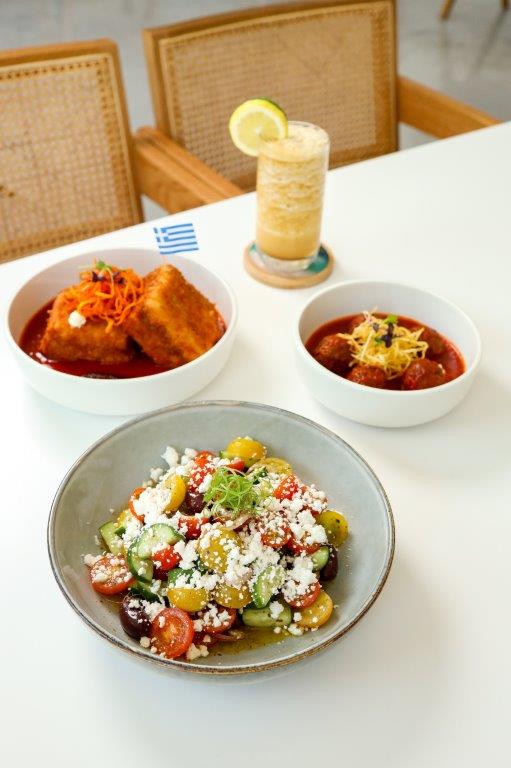 Offering endless options for meat lovers and vegetarians alike, the skilled and talented chefs pour endless love and passion into concocting family-style sharing specialties such as beef moussaka topped with rich bechamel sauce, tasty and innovative vegan moussaka, and grilled octopus, shrimp saganaki and other fresh, high-quality seafood.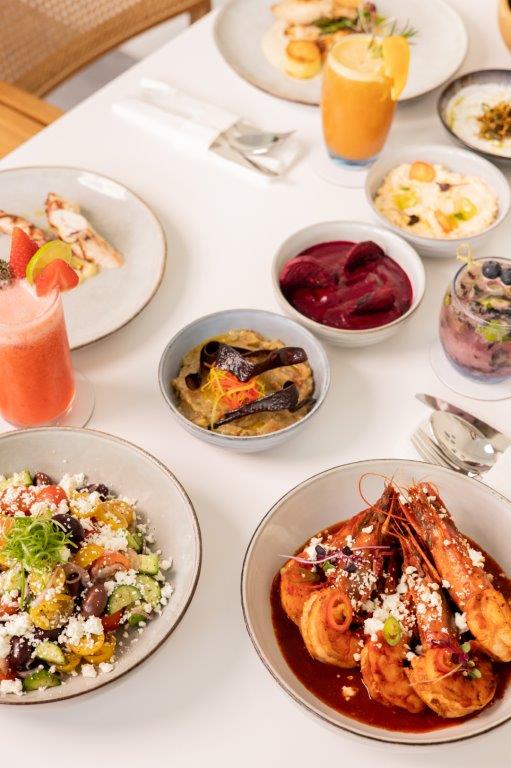 Combining sustainable and locally sourced products with authentic Greek ingredients, the nutritious savoury options are further enhanced with smooth and rich Greek coffees, refreshing mocktails and juices, and indulgent, playful desserts such as home baked Greek pastries, burnt cheesecake, bougatsa and more.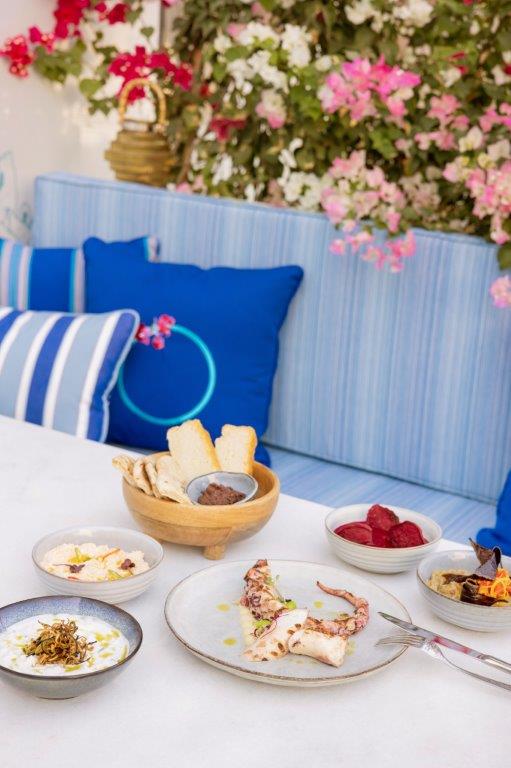 Blessed with a prime position at Marsa Al Bateen, Abu Dhabi's most thriving and desirable marina, ZOE offers a choice of indoor and outdoor seating options. The bright and airy restaurant offers a chic and minimalist hideaway from the summer heat, while the enticing and comfortable terrace is ideal for a spot of blissful al fresco dining throughout the cooler months.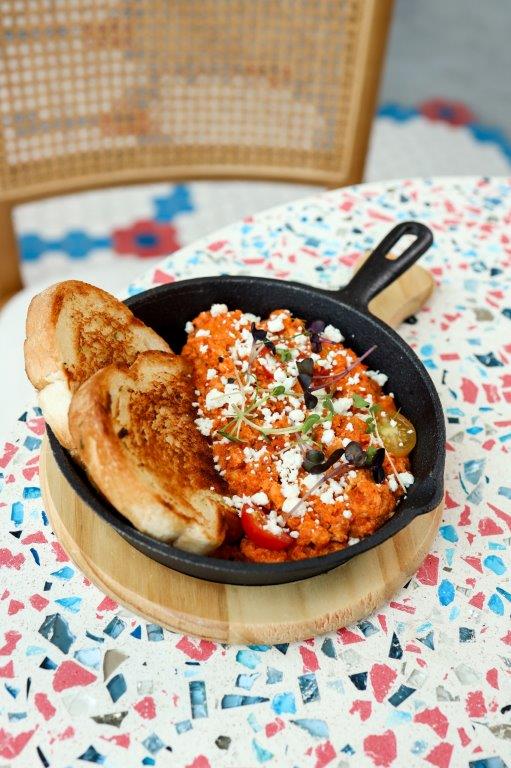 With regular performances from live talented musicians setting the relaxed ambiance and joyful mood, the sizzling hotspot is also adored for its sensational business lunch experience. Offering incredible value for money, this exclusive menu invites guests to savour a starter, main and drink for just AED 79 per person.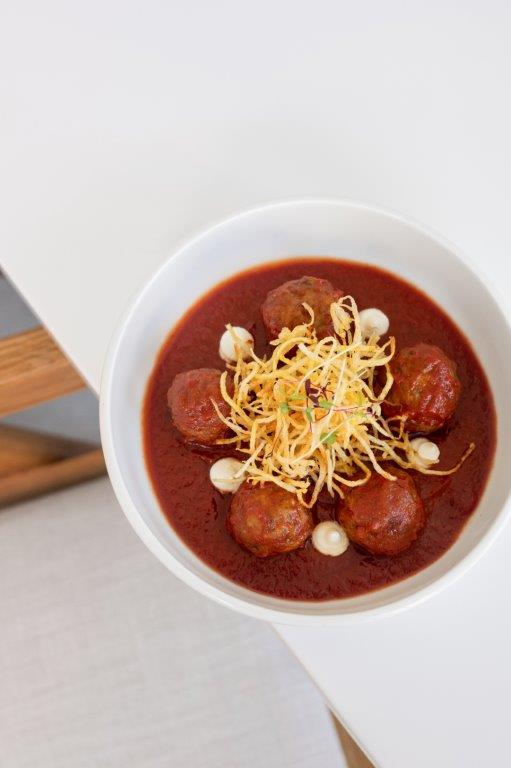 Perfect for intimate family dinners and lively catch ups with friends, ZOE presents a modern, casual and tantalising style of Greek dining unlike anything else in Abu Dhabi.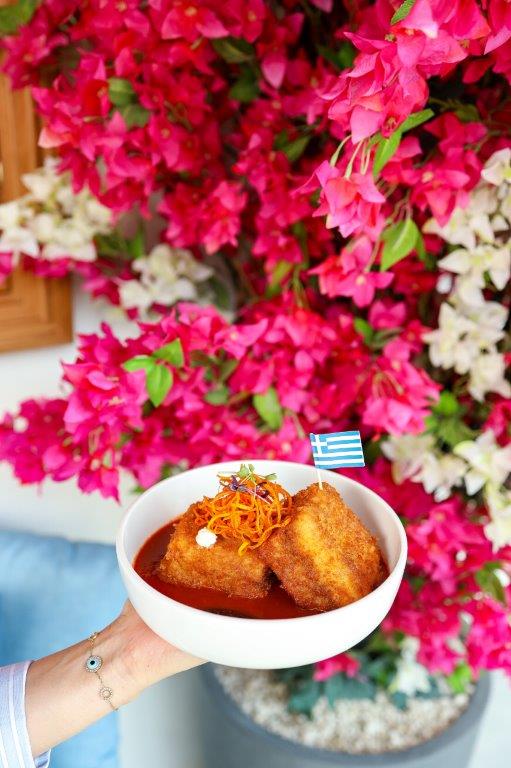 ZOE is open from 9am to 11pm on weekdays, and from 9am to midnight on weekends at Marsa Al Bateen. Adding further convenience, every specialty from the eatery can now be delivered across the city via Deliveroo.
To find out more, please visit the ZOE Modern Greek Kouzina Instagram page @zoekouzina.