Visit this breathtaking memorial to the lives of the Heroes of the UAE and soak in the history.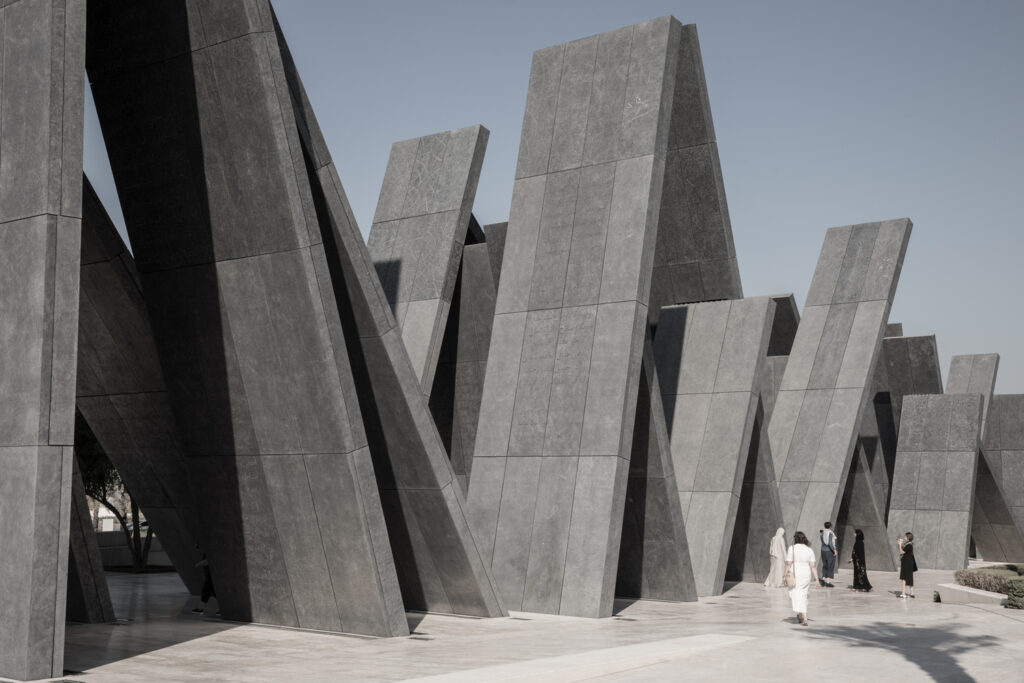 Located across form the Sheikh Zayed Grand Mosque, Wahat Al Karama which translated to Oasis of Dignity is a permanent memorial to honor those who sacrificed their lives for the UAE.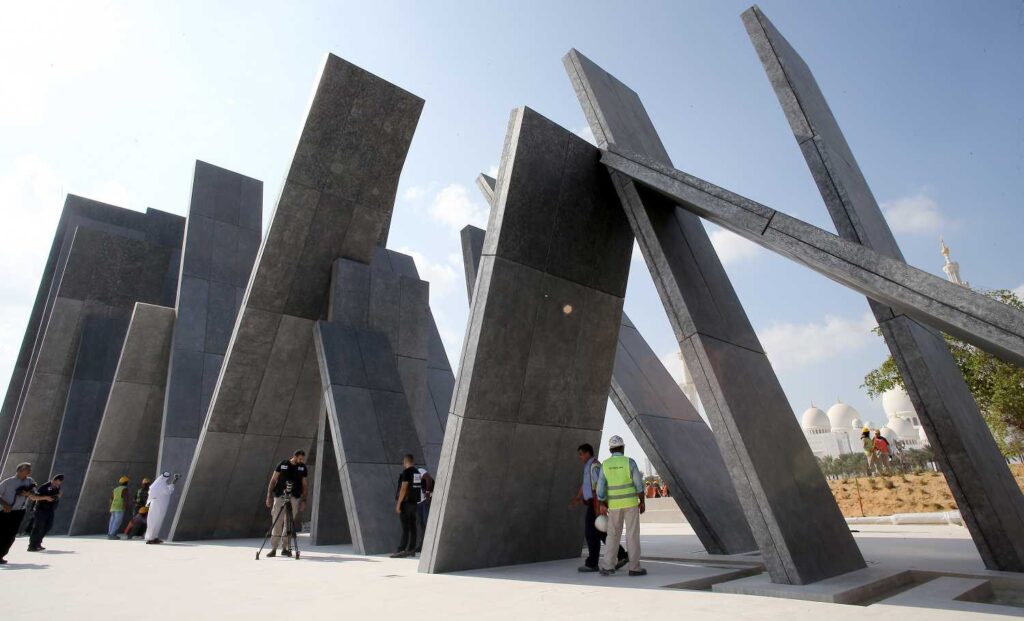 Visitor Centre
The Visitors Centre offers a glimpse into the high principles and the timeless noble values that embodies the UAE's heroic martyrs. It has a Souvenir Shop and four different galleries with exclusive exhibits and also a digital guestbook listing all the official visits form dignitaries from around the world.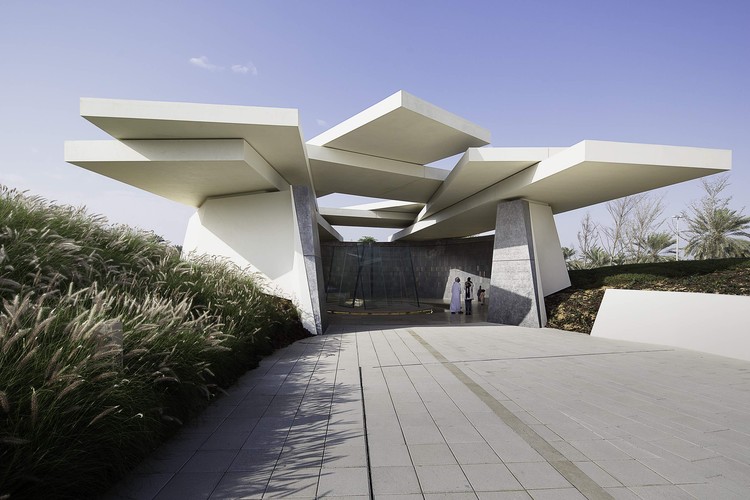 The Memorial Plaza
This is a huge circular amphitheater that can comfortably seat 1,200 people and in the center is a spectacular reflecting pool that offers breathtaking reflections of the Grand Mosque and the Memorial as well, this is a major photo attraction not to be missed.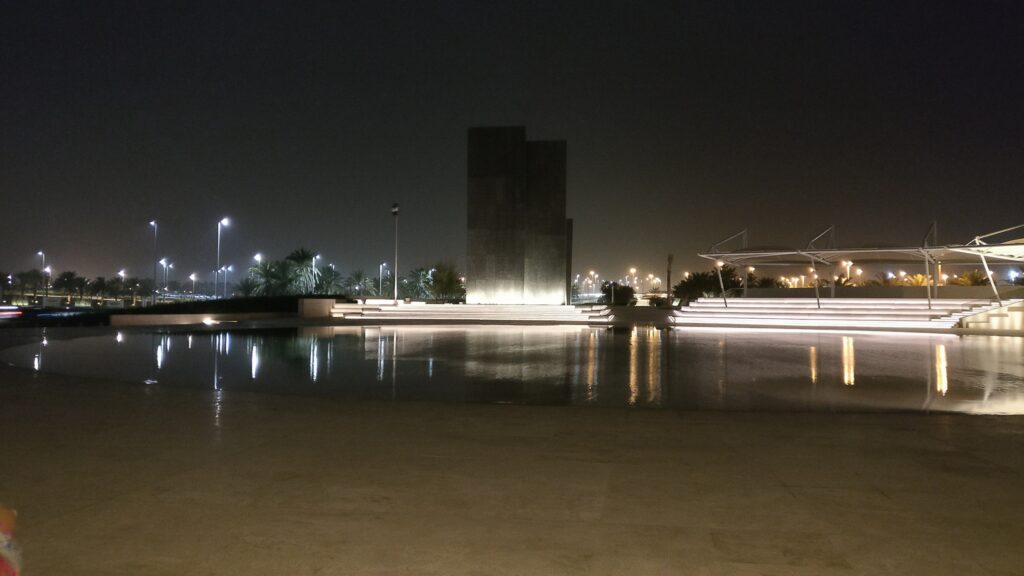 The Memorial
This is the centerpiece, an imposing art structure comprising of 31 huge leaning tablets covered in metal and inscribed with poems and quotations.
The significance of this installation is that each tablet leans against the other, portraying the unity, solidarity and mutual support that bind the leadership of the country, its citizens and residents with the service men and women who protect them.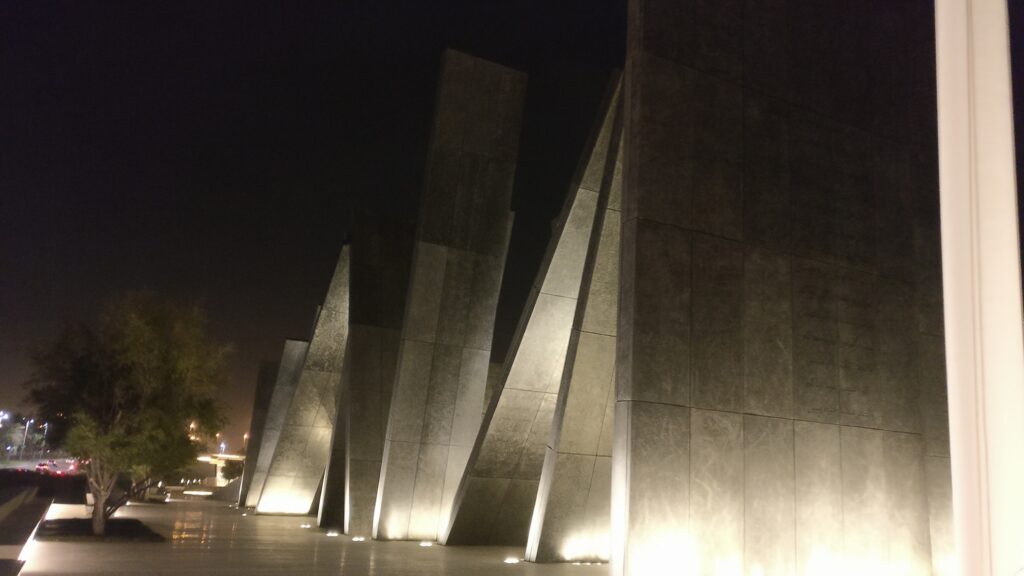 The design was the result of a world wide competition which was won by Idris Khan, a British artist.
The Pavilion of Honor
The Pavilion is a quiet and tranquil space with tis circular inner walls inscribed with the names of the UAE's Heroes, each name is engraved on an individual plate cast from metal reclaimed form the UAE Armed Forces vehicles which is such a fitting tribute.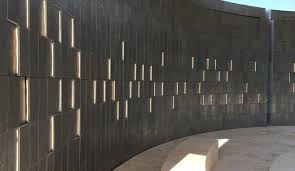 The names surround the central sculpture that has seven glass panels representing each of the UAE's seven emirates. The glass panels have the UAE's pledge of Allegiance etched on both sides.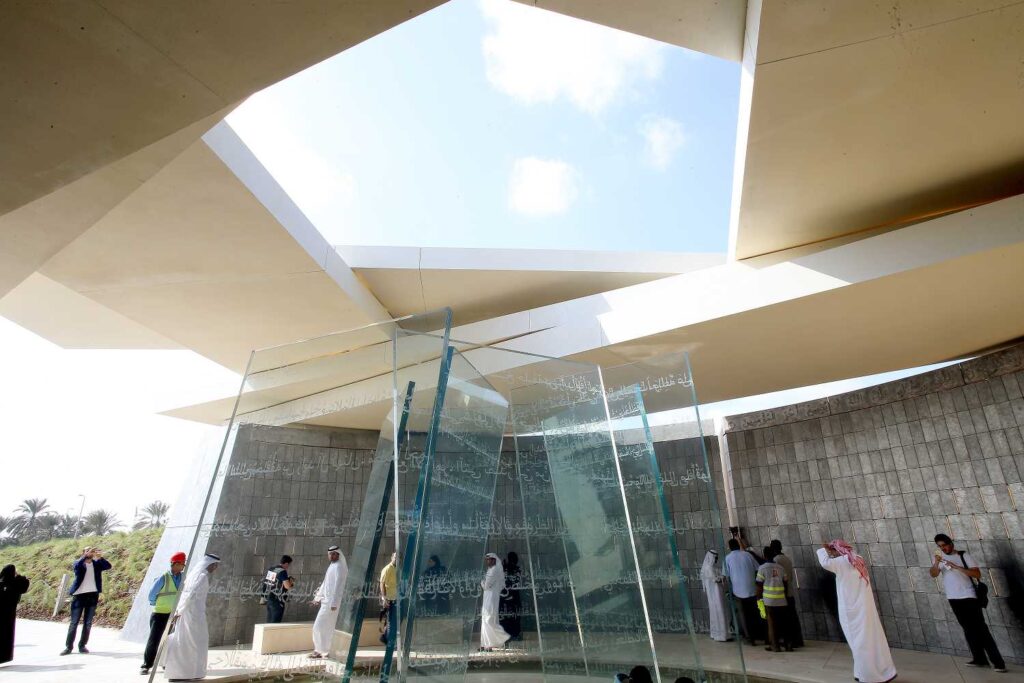 Visitor Information
Wahat Al Karam is open seven days a week form 9.00 AM to 10.00 PM there are guided tours available with the last ending at 6.00 PM, reservations essential.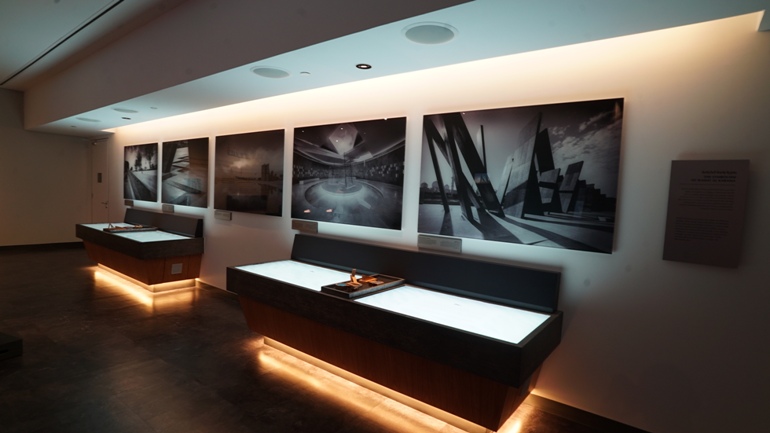 There is ample parking and the monument is connected to the Grand Mosque with a pedestrian walkway and shuttle busses.
Best tine to visit is around sunset so you will get some breathtaking pictures and experience the views in different lightings.
Contact
Phone – +971 2 668 1000
Email – [email protected]
Website – https://www.wahatalkarama.ae/en/index.aspx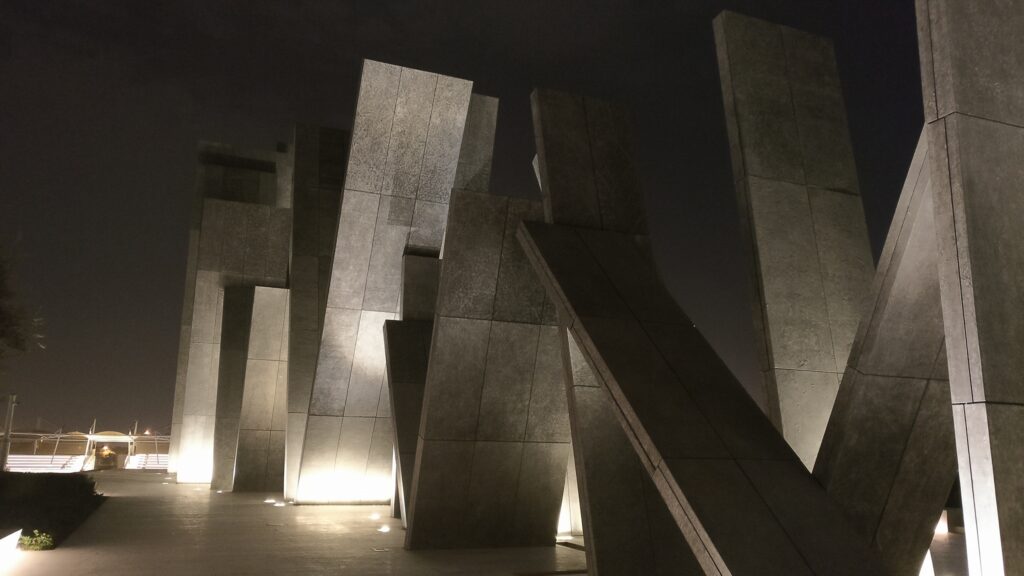 Map