Lovely little neighborhood restaurant with some great food and interesting specials.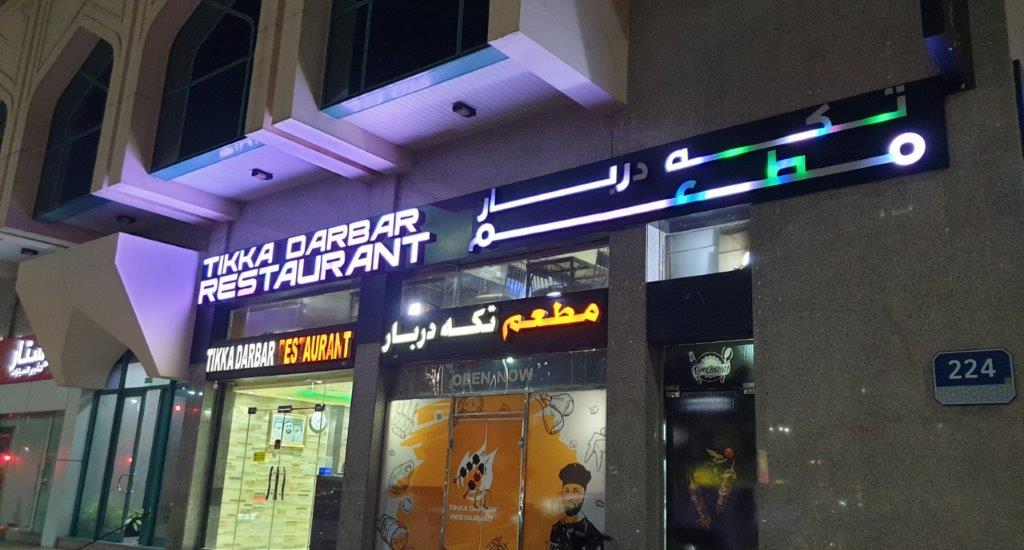 Driving past the British Embassy in Khalidiya we came across Tikka Darbar and the urge to bite into come tender kebabs had us slam the brakes, swerve into the parking and grab a takeaway.
The Venue.
It's a small little homestyle place run by a couple of ladies serving a decent mix of Indian and Pakistani food with Chinese items as well.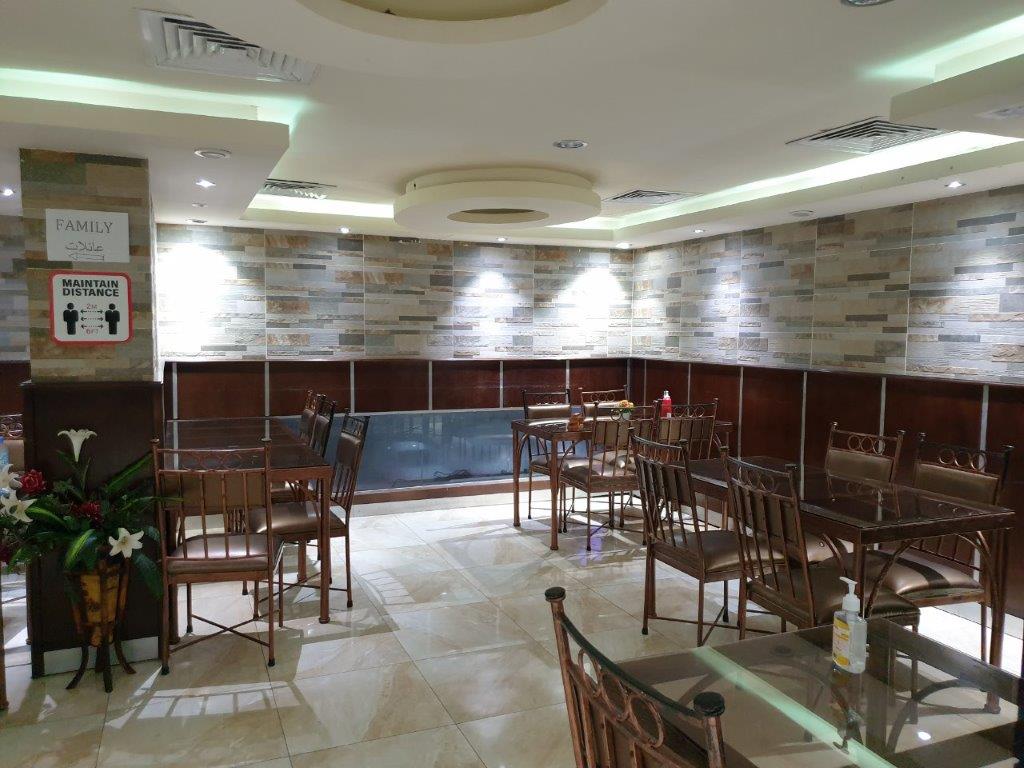 They offer dine in with a floor on top that has tables suitably distanced and a discreet family area for private dining but looked like their mainstay these days is delivery and takeaway.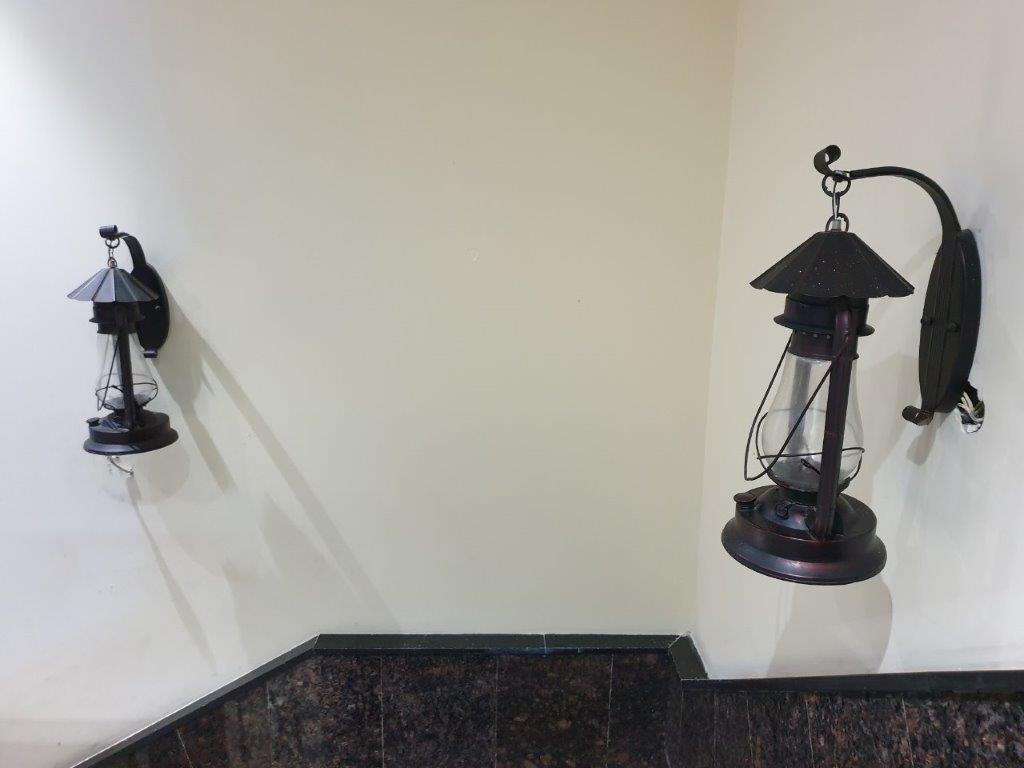 The Order.
Mixed Grill – This was a huge serving of all their kebab varieties on a bed of biryani rice, the seekh kebab and boti kebab were standouts, tender, moist and perfectly spiced.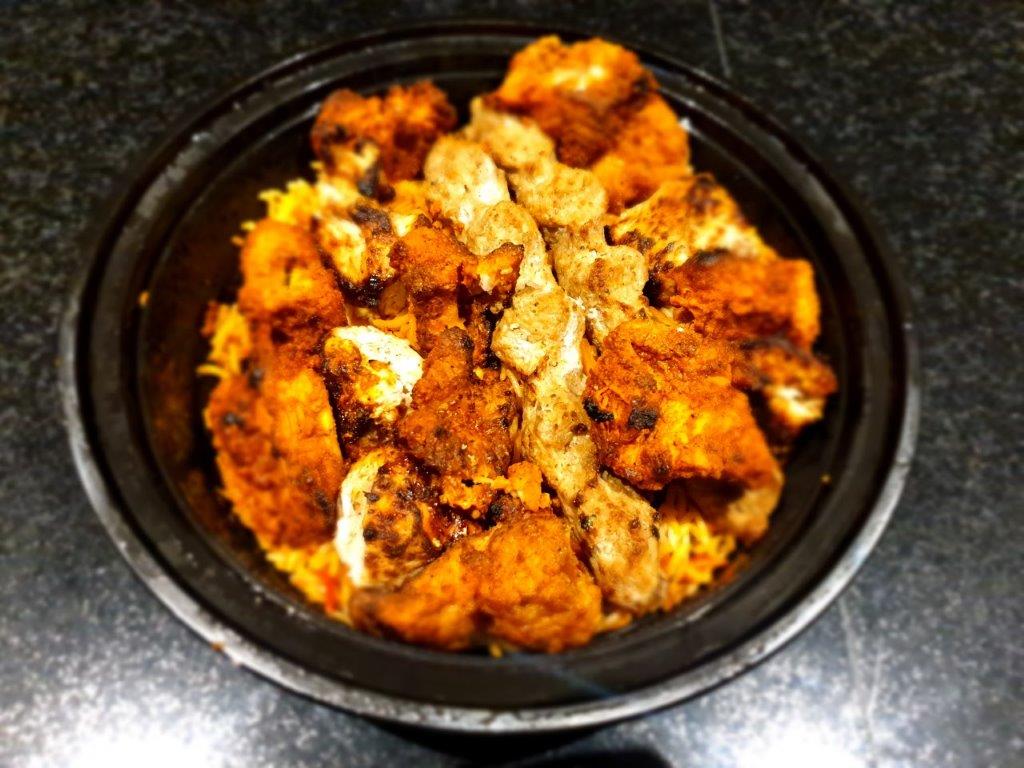 Chicken Kadahi – The standard by which any Pakistani Chef is judged, turned out to be just right well-seasoned and good spice level, we would like more gravy next time please.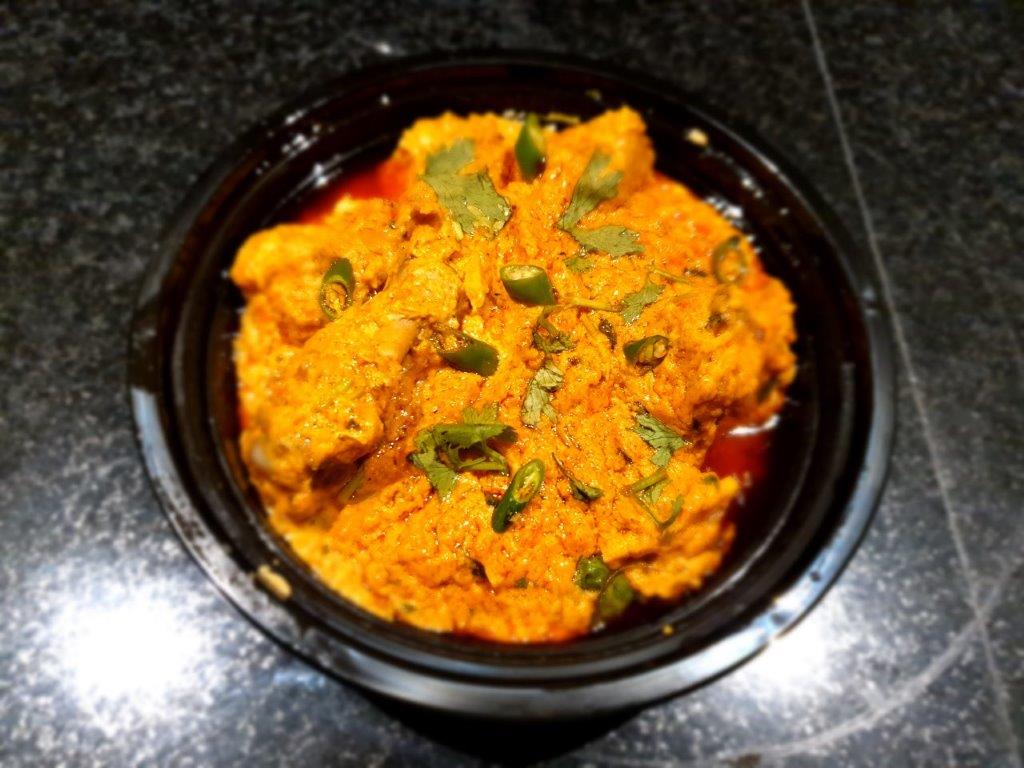 Mutton Peshawari – Our first time with this, pieces of bone in mutton in a thick Peshawar style gravy was quite interesting with a good bit of spice.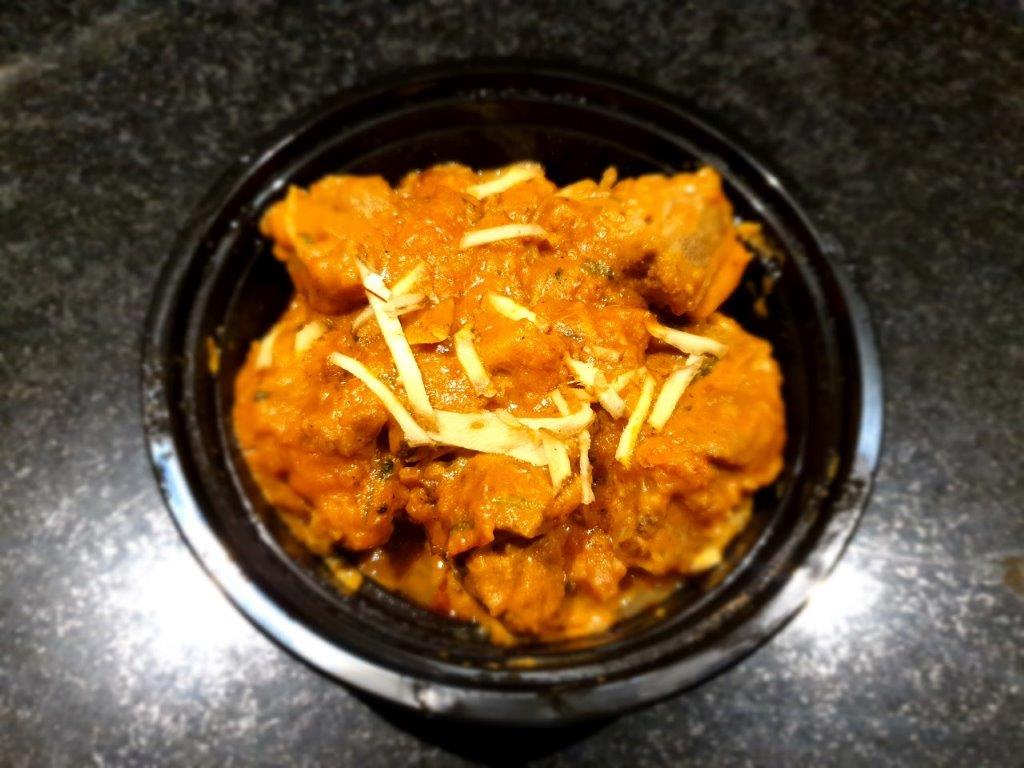 Cheesy Chicken Espinacas – This was a special for the day, a cheesy chicken and spinach dish one would expect from a Mexican or Spanish restaurant turned out to be quite nice actually, wonder where the thought came from.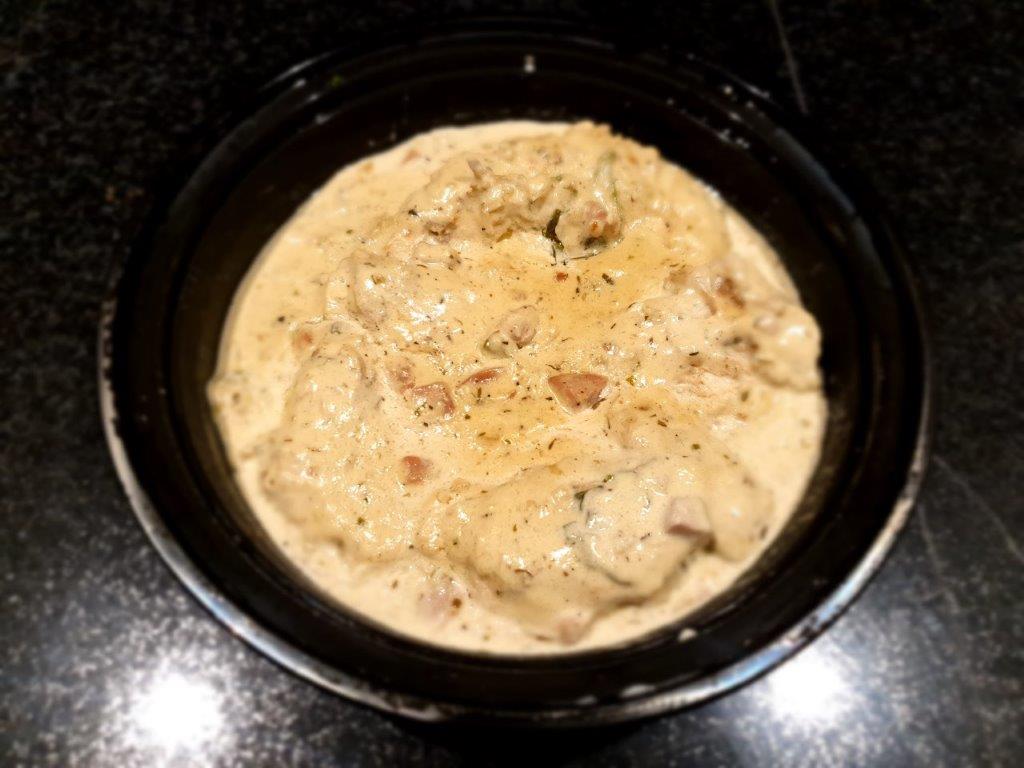 Chicken Biryani – This was one of the highlights the rice was perfect, great aroma and the chicken perfectly cooked, a bit more spice would have made it spectacular.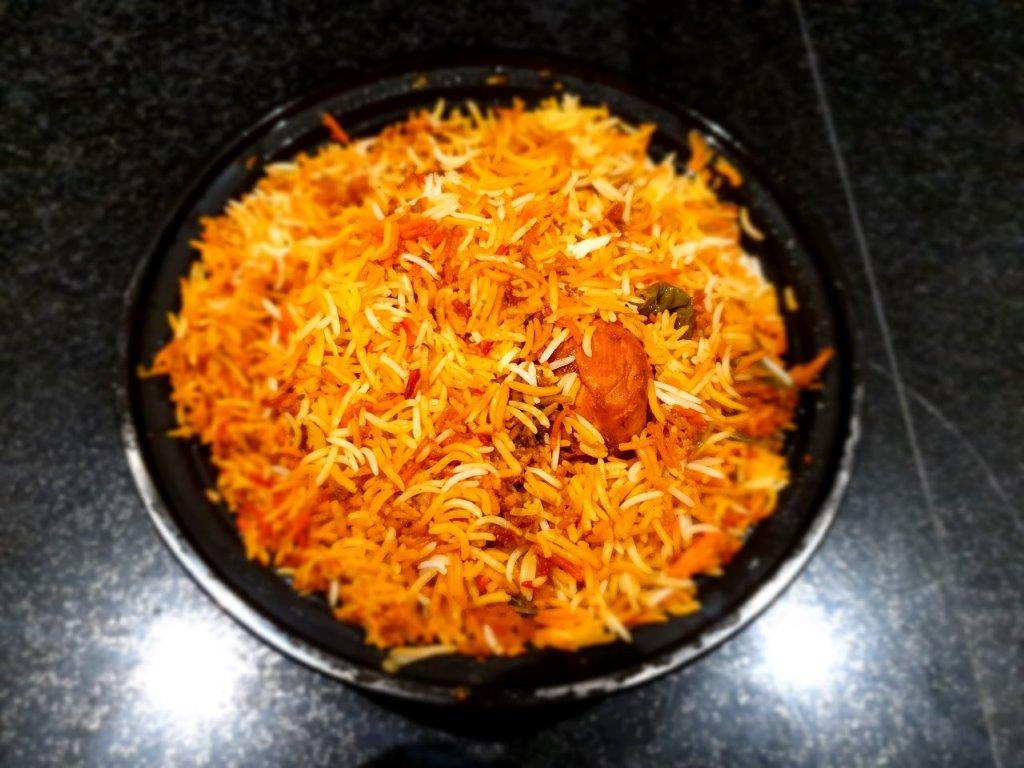 The Verdict.
A nice little place serving homestyle food that is fresh and reasonably priced. Great portions, good taste and well packaged.
If you are in the area do stop by and give them a try.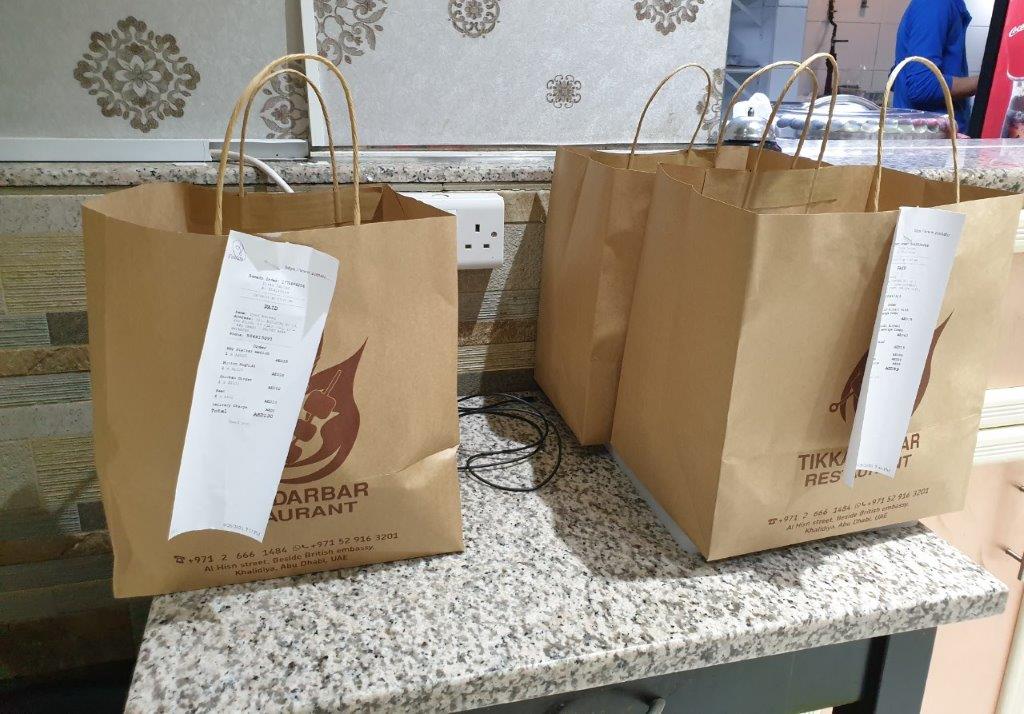 Contact.
Phone – +971 2 666 1484 / +971 52 916 3201