Premier Motors Abu Dhabi delivers the first Ford Mustang Shelby GT500 in Abu Dhabi.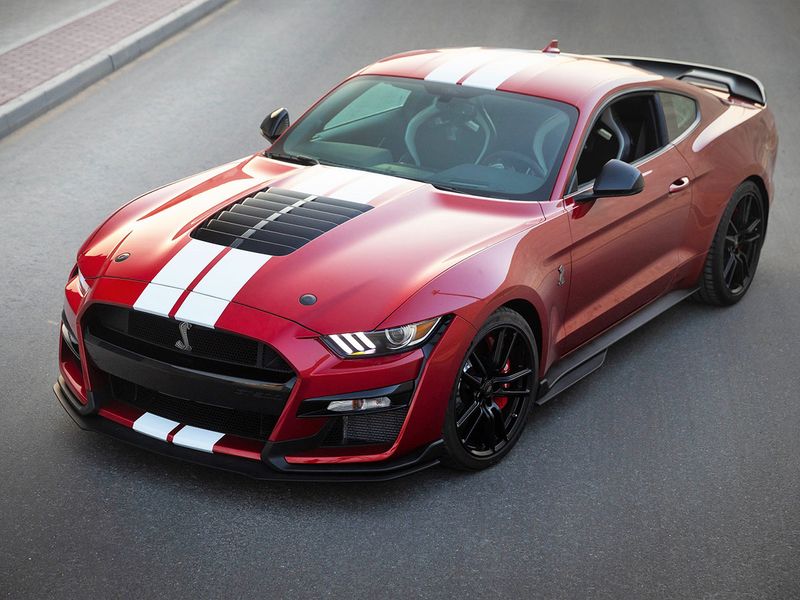 The most powerful and quickest factory Mustang ever, the Ford Mustang Shelby GT500 blends modern sports-car performance with iconic muscle-car presence.
It builds on the same racetrack-capable chassis as the excellent Mustang Shelby GT350 but with an additional 234 horsepower that lends it credibility at the drag strip as well. The GT500 makes speed effortlessly with equal parts brains and brawn, including a supercharged V-8 that hammers out 760 horsepower using a quick-shifting seven-speed dual-clutch automatic.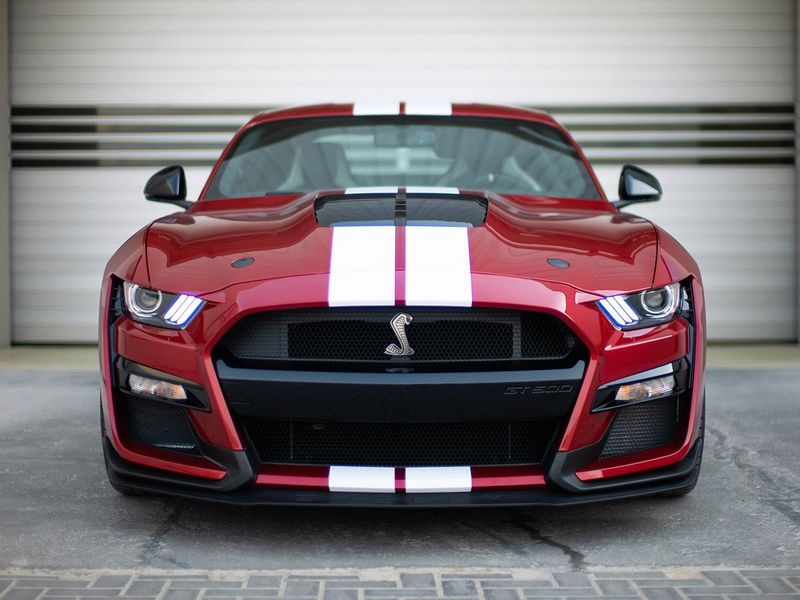 Optional carbon-fiber wheels, track tires, and aerodynamic aids are available for drivers looking to get the most out of this monster Mustang. The Shelby GT500 sits at the pinnacle of American muscle cars alongside the 650-hp Chevrolet Camaro Z1 and the 797-hp Dodge Challenger Hellcat Redeye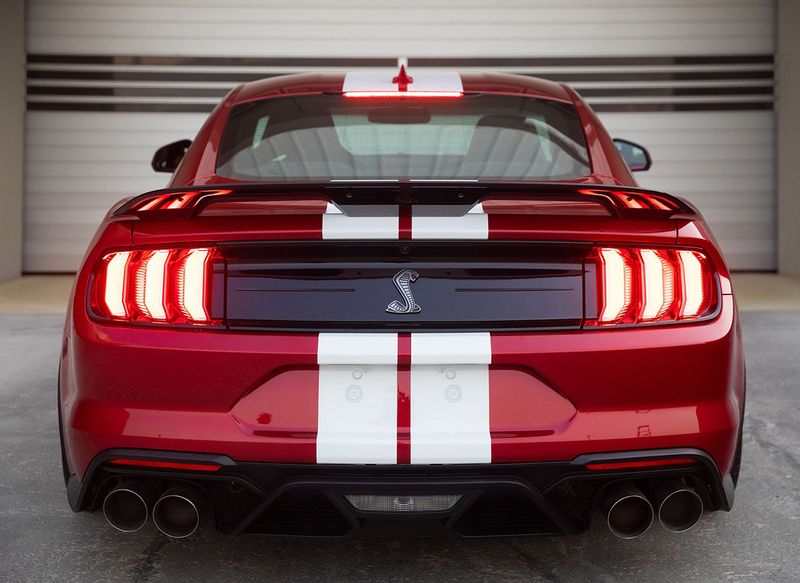 What's New for 2020?
The Mustang Shelby GT500 is all new for 2020, reviving a nameplate originally introduced in 1967 and last used from 2013 to 2014. The 2020 Shelby GT500 is the best-performing Mustang to ever exit a Ford assembly plant.
Engine, Transmission, and Performance
The Shelby GT500's single powertrain—a 760-hp supercharged 5.2-liter V-8 that revs to 7500 rpm with a seven-speed dual-clutch automatic—is engineered for speed but trying to put the engine's full might through only the rear tires means this Shelby isn't as quick as you might expect. We anticipate the GT500 will be good for a 3.5-second rip to 60 mph and an 11.0-second quarter-mile once we run one through our testing protocol. Cars with significantly less power but more rear grip, such as the mid-engine Chevrolet Corvette will handily outrun that zero-to-60-mph time.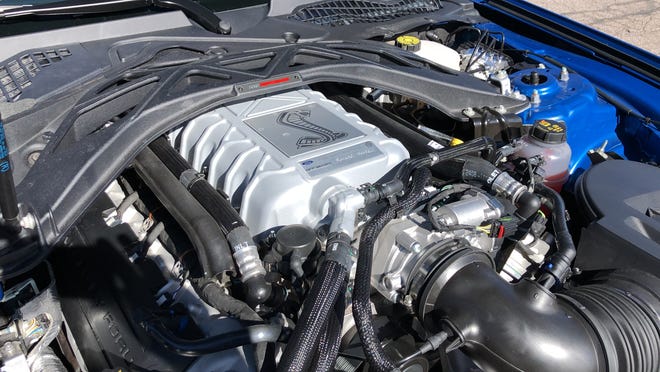 Interior, Comfort, and Cargo
The Mustang Shelby GT500 is palatial compared with the Chevrolet Camaro ZL1. But if you want comfort with your tire-smoking burnouts and quarter-mile launches, you can't do better than the Dodge Challenger SRT Hellcat. The GT500's cockpit is tighter than the Dodge's, and its suspension is firmer.
The Shelby's rear seats are crowded even for young children, particularly if they'll be sitting behind even a moderately tall adult. If you plan to actually use the rear seat, it's the Dodge you want.
Standard rearview camera
Available blind-spot monitoring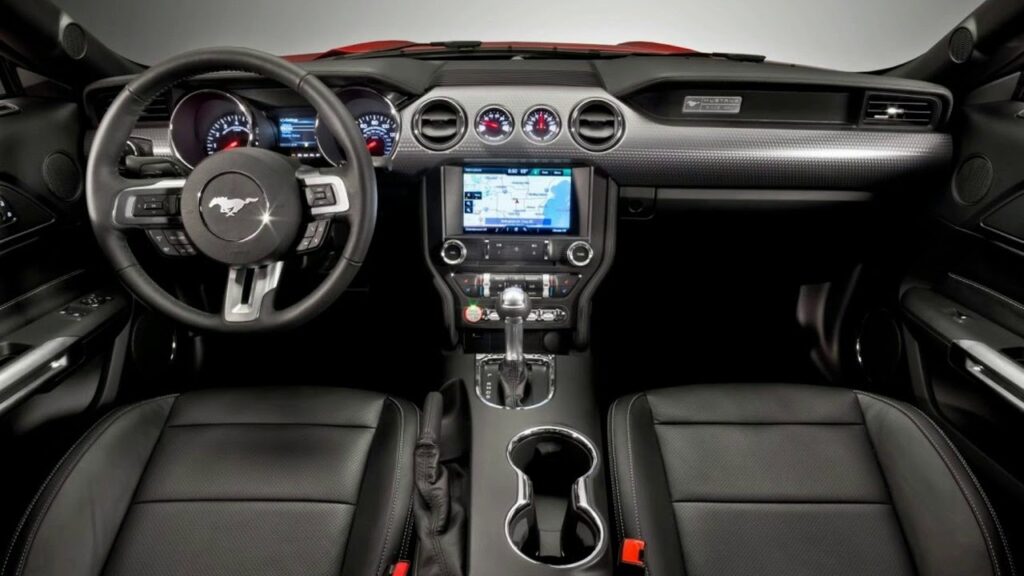 Price
The 2020 Ford Mustang Shelby GT500 carries a price tag of AED 399,900 excluding VAT.
The first car was delivered to a happy customer in Abu Dhabi this week.
Available form Premier Motors in Abu Dhabi & Al Tayer Motors in Dubai