Explore the delights of negroni through a curated menu that celebrates the drink to perfection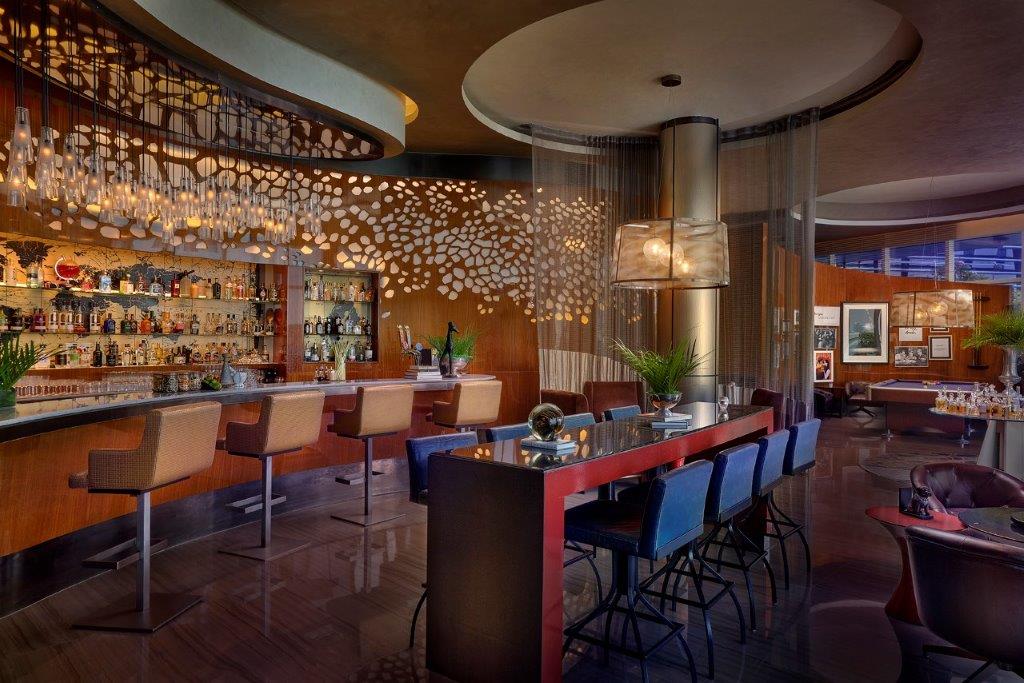 The chic Hidden Bar at the Rosewood Abu Dhabi is embracing International Negroni Week this September with its signature style and class. From September 12th, guests can retreat to this tranquil enclave or step out onto the twinkling terrace to sample the finest negroni cocktails with friends.
Thanks to its extensive gin library, Hidden Bar is no stranger to negroni, with knowledgeable bar staff well versed in the cocktail's rituals, heritage, and flavour profiles.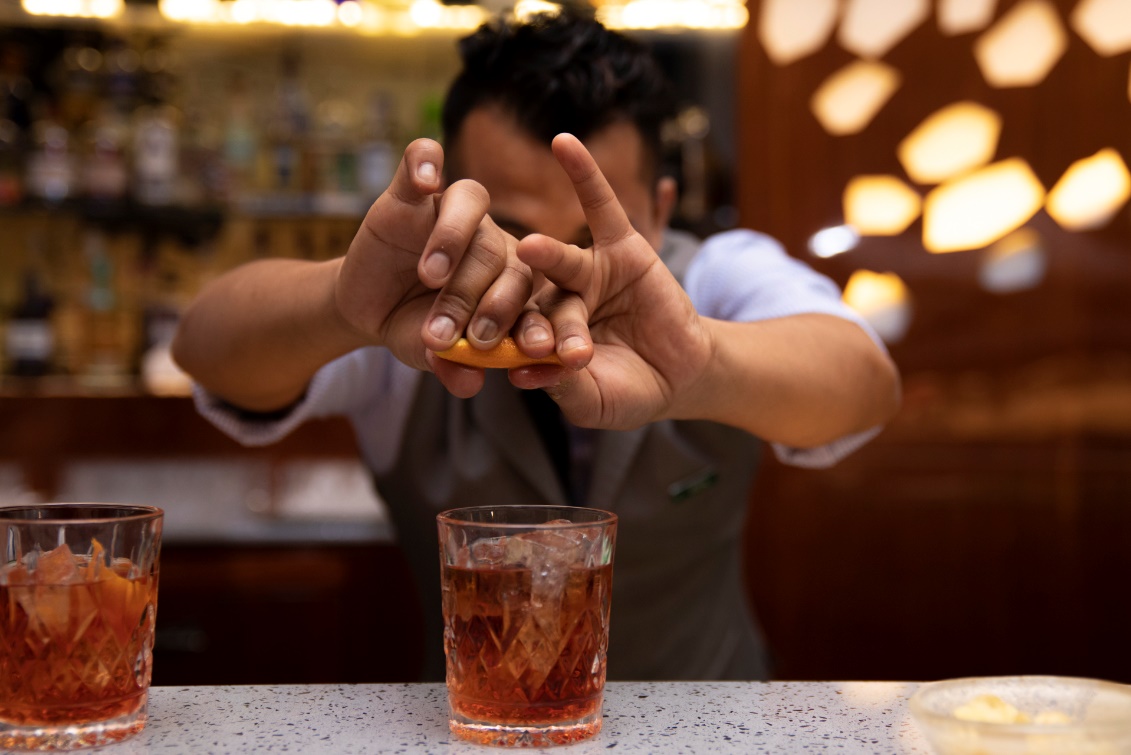 The Traditional Italian Cocktail
Bitter, bold and boozy, Negroni is an Italian cocktail made with Campari, gin and vermouth, finished with an aromatic twist of orange. A negroni was traditionally consumed as an aperitif – stimulating the appetite before a meal thanks to the bitterness of the Campari. Thought to have been born from the Milano Torino cocktail, invented in Milan in the 1860s, the negroni quickly became popular across the globe.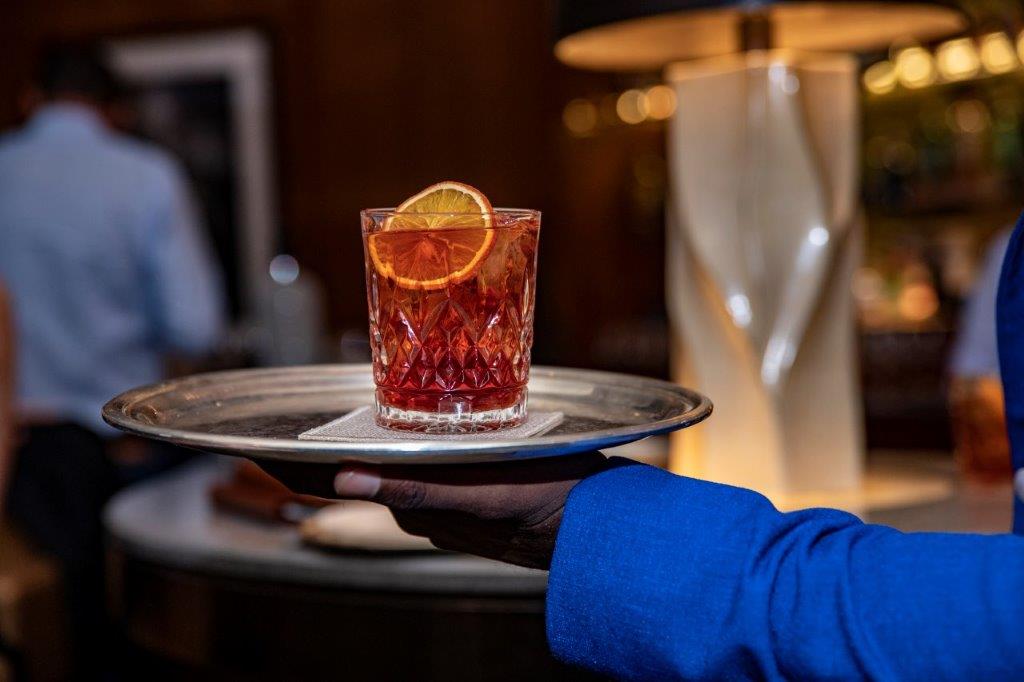 Proud to be one of the hundreds of venues across the globe participating in International Negroni Week, Hidden Bar's expert mixologist and bar tenders take great care in sourcing the best ingredients for this famous cocktail and mixing it using traditional techniques.
Classically stirred and served over ice, guests can enjoy the theatre of watching the charismatic Hidden Bar's mixologists create both traditional negroni and variations, such as the popular Americano.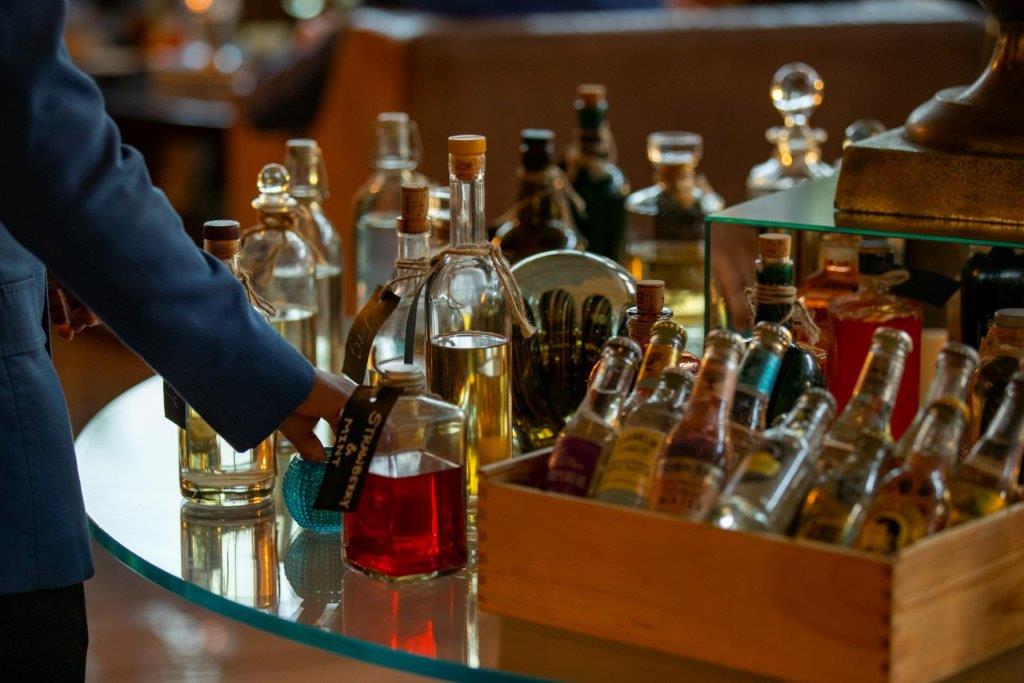 Barrel Aged Negroni
At Hidden Bar, barrel-aged negroni is stocked to offer guests the premium cocktail experience. Here, the three component spirits are allowed to age in an oak barrel, creating a depth of flavour that enhances the final cocktail.
This barrel-aged negroni will be served to guests during International Negroni Week to showcase the ultimate taste profiles of this classic cocktail. The chefs at Hidden Bar also use this special negroni to infuse the finest fillets of salmon to serve a tastebud-tingling bar bite to enjoy alongside the cocktails.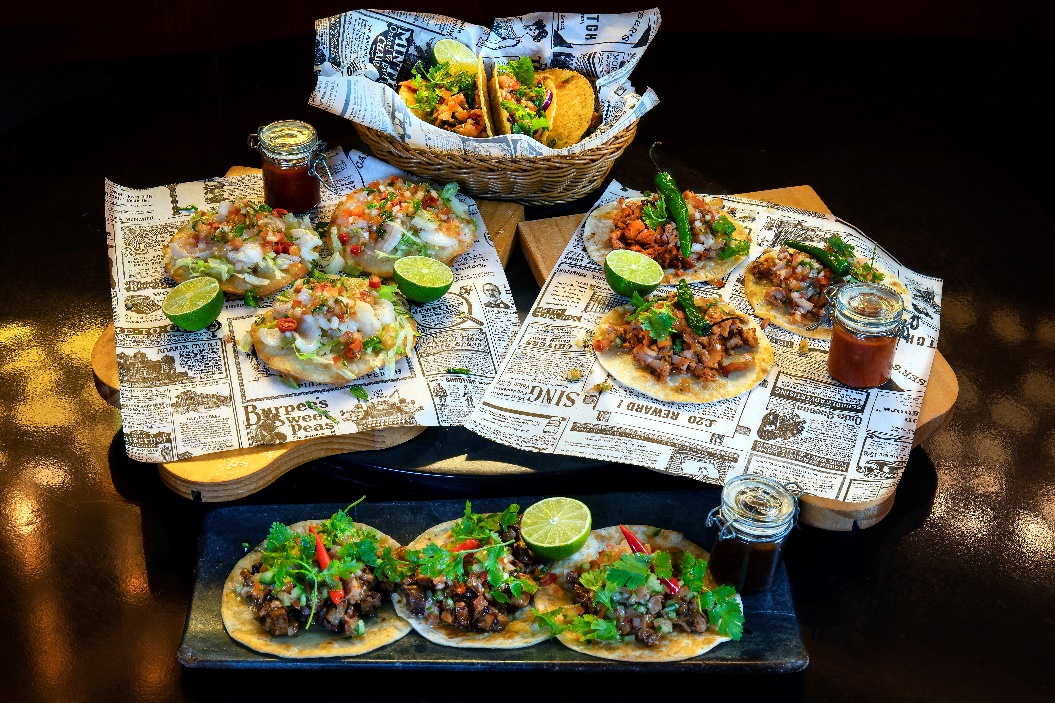 If the aperitif negroni's work up a healthy appetite, guests are welcome to browse Hidden Bar's menu. Featuring tempting light bites such as earthy truffle fries and comforting bao buns, friends can also settle down and share an authentic Italian pizza together or a platter (or two) of Chef Jaka's fusion-inspired tacos.
Moreover, Hidden Bar's gin library boasts over 200 varieties of gin and ten different type of tonics, tempting the lovers of this tipple to linger on after they've sampled a negroni to try something from this sparkling array of botanical infusions.
International Negroni Week at Hidden Bar runs from 12th-18th September 2022, with prices starting at AED 150 for four glasses of barrel-aged negroni and negroni-infused salmon.