Stunning location and exquisite food make this a memorable evening.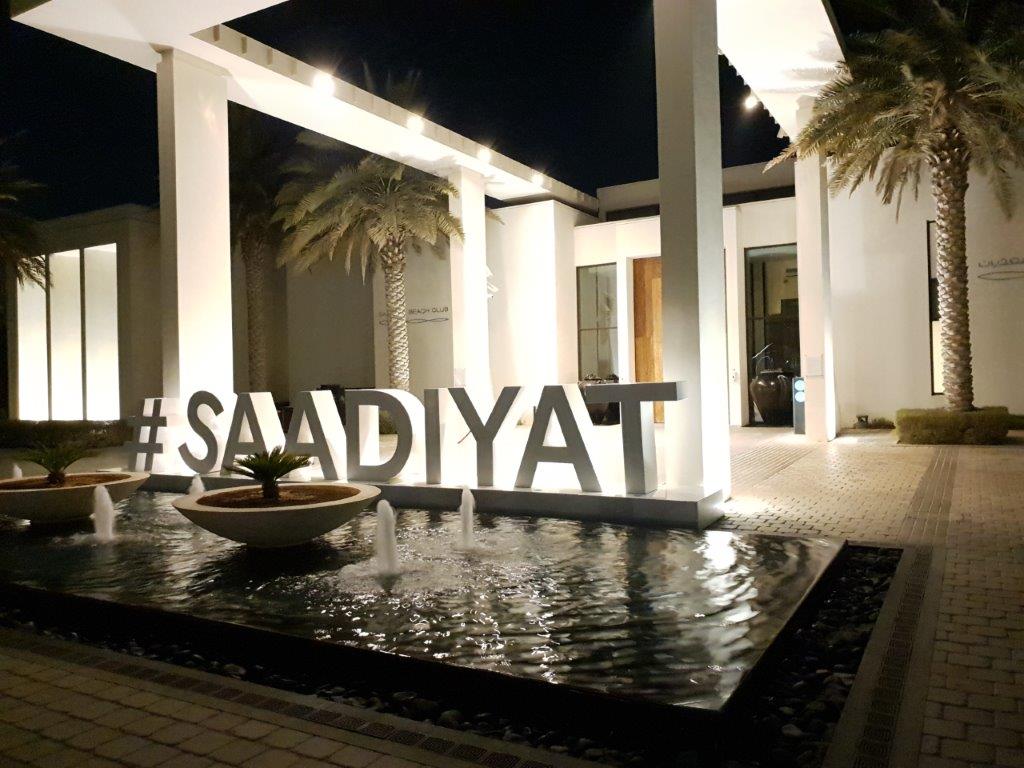 When you go to the Saadiyat Beach Club you know you are in for an expectational time given the stunning location, right on the edge of Saadiyat Beach and their superb dining outlets.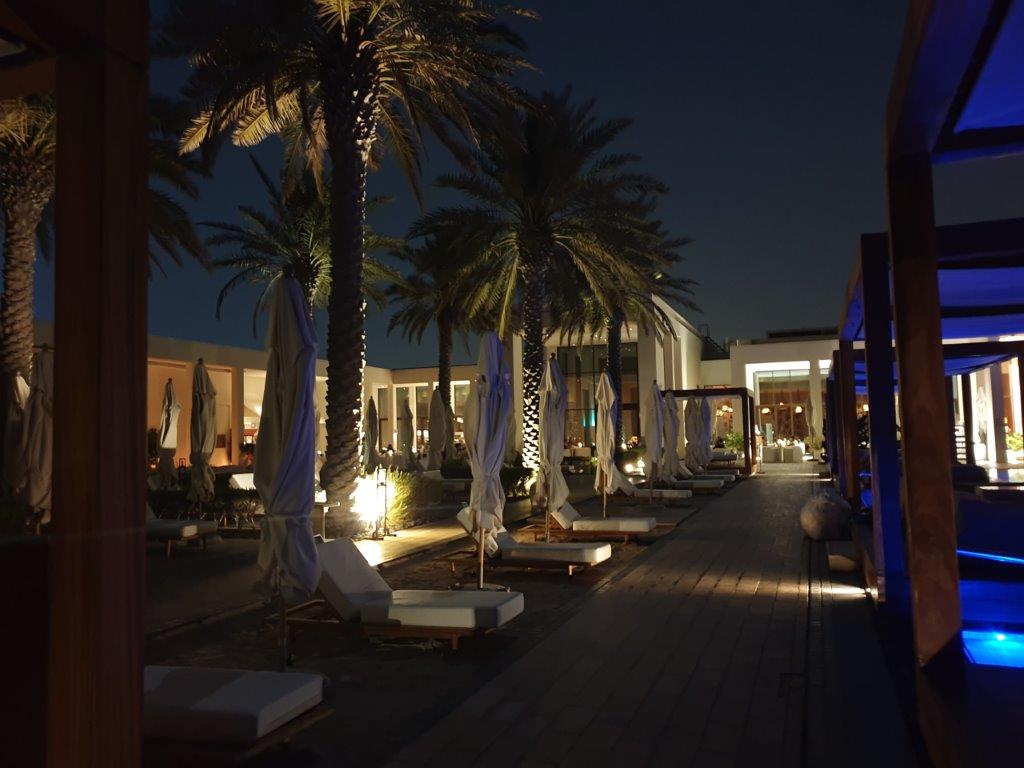 Safina
Safina serves you the soul of Mediterranean cuisine prepared with the finest ingredients which brings back forgotten traditional flavors.
Breathtaking interior lavished with luxury, dark wooden and comfortable seating create the perfect soothing setting for guests to enjoy dining as a couple, family or corporate group throughout the day.
Outside on the beautiful terrace the atmosphere is just as special with the fresh breeze and views of the pool and gardens beyond.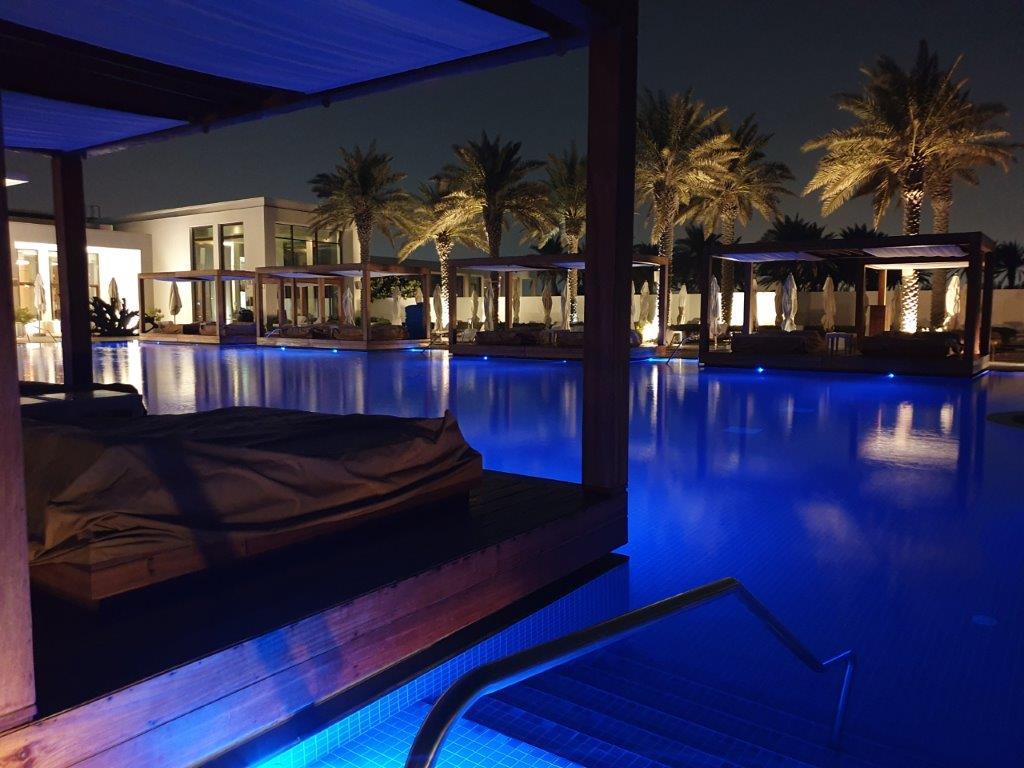 Thursday Night Brunch
We were over last week to try the new Thursday Night Brunch served outside on the spectacular terrace overlooking the pool and the beach beyond, a gentle breeze combined with soothing music and exceptional food made it an evening to cherish.
A well curated four course menu starts at the table with a medley of Mediterranean mezze with seafood toppings, the plump shrimp sitting on a bed of Mutabal will delight you palate.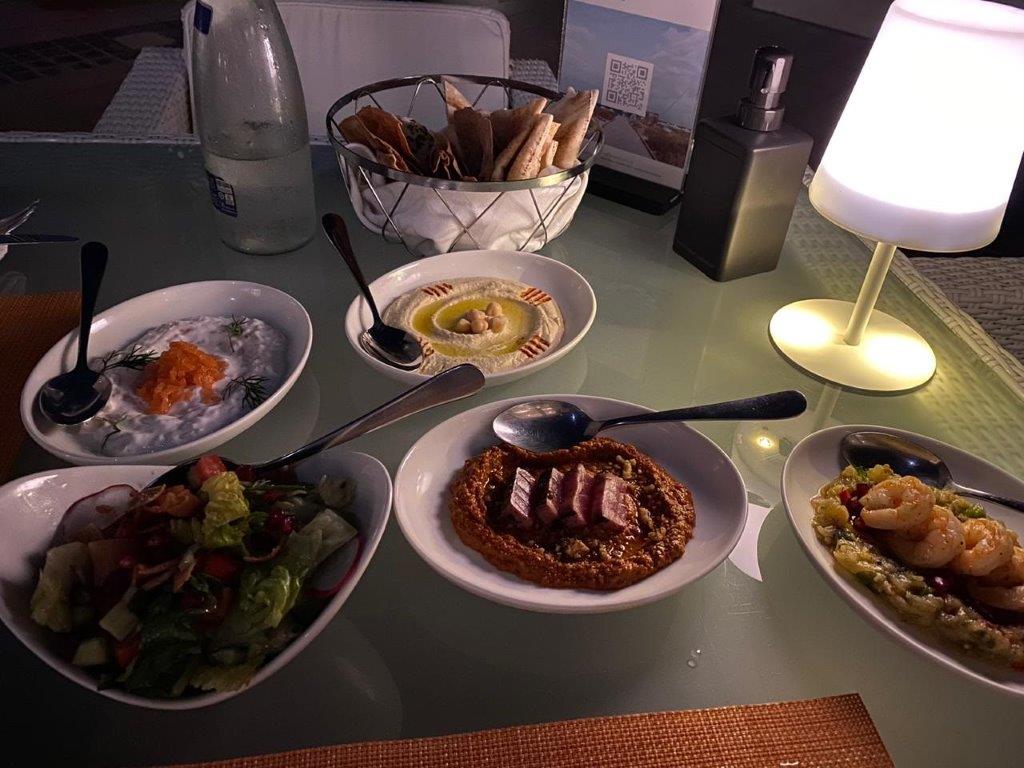 Next up is a wooden boat filled with delectable oysters, jumbo gulf shrimp, crab and slices of decadent tuna with three dips to indulge, the oysters were so fresh one would think they were just harvested.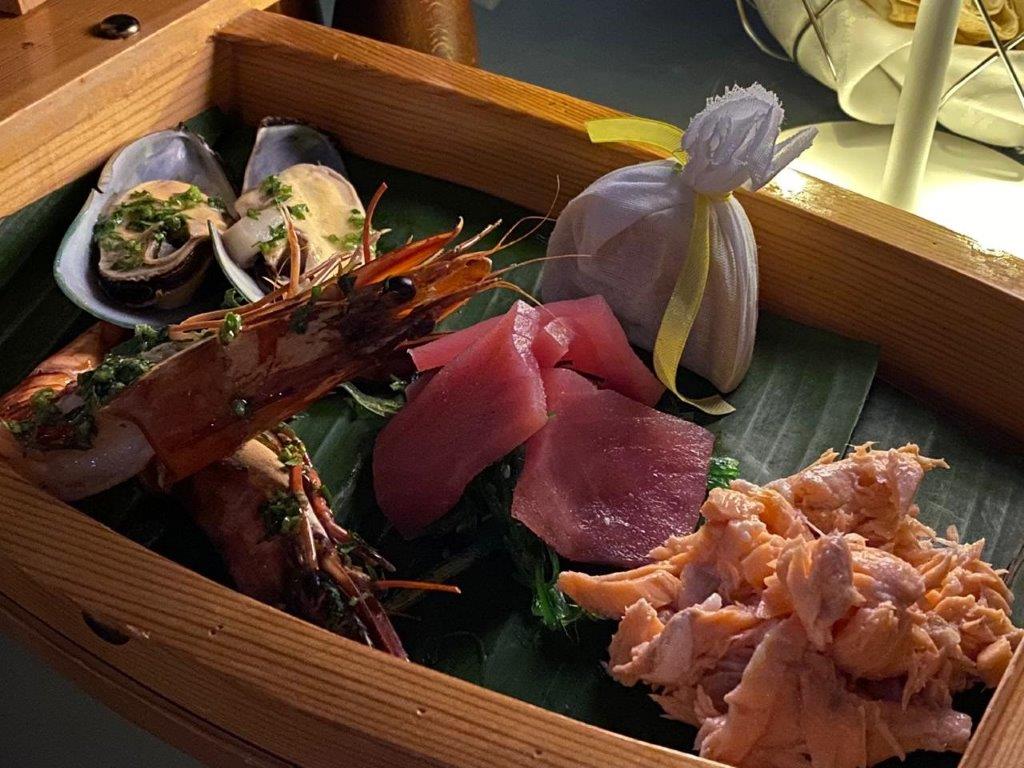 The mains are at the grilling station, a huge selection of seafood awaits, what will it be Sir, Barracuda, Red Snapper, Sea Bream, oh and would you like some calamari on the side? The choices left us boggled.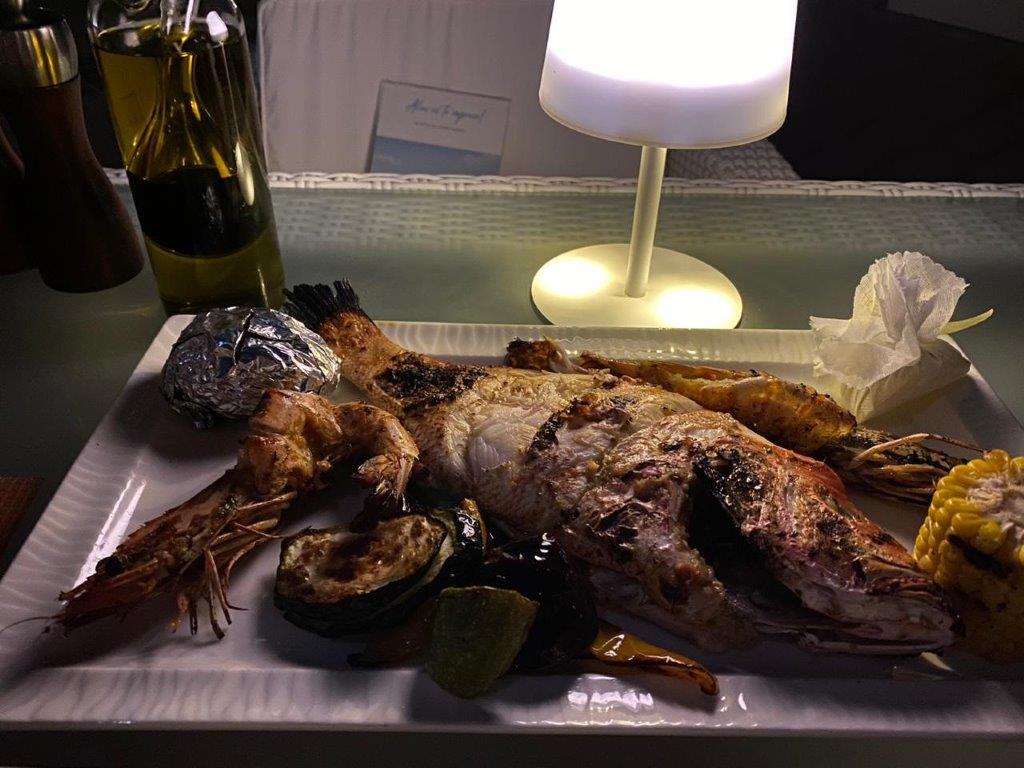 We settled on a Red Snapper and Sea Bass with some shrimp on the side just for fun, and soon these two massive plates arrived , fresh grilled whole fish with roasted veg and sweet corn, the flavors were exceptional and the serving huge, make sure you go with a big appetite.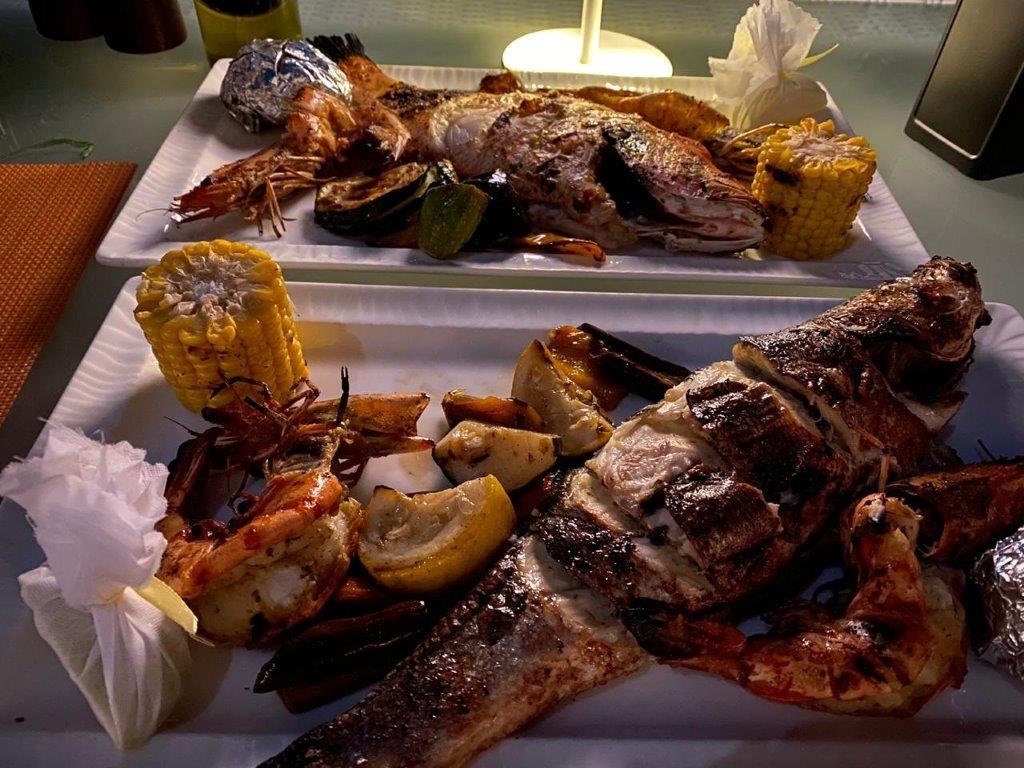 This was followed by a delectable desert platter with five types of desserts that just just begged to be devoured, the Raspberry Tart was just stunning.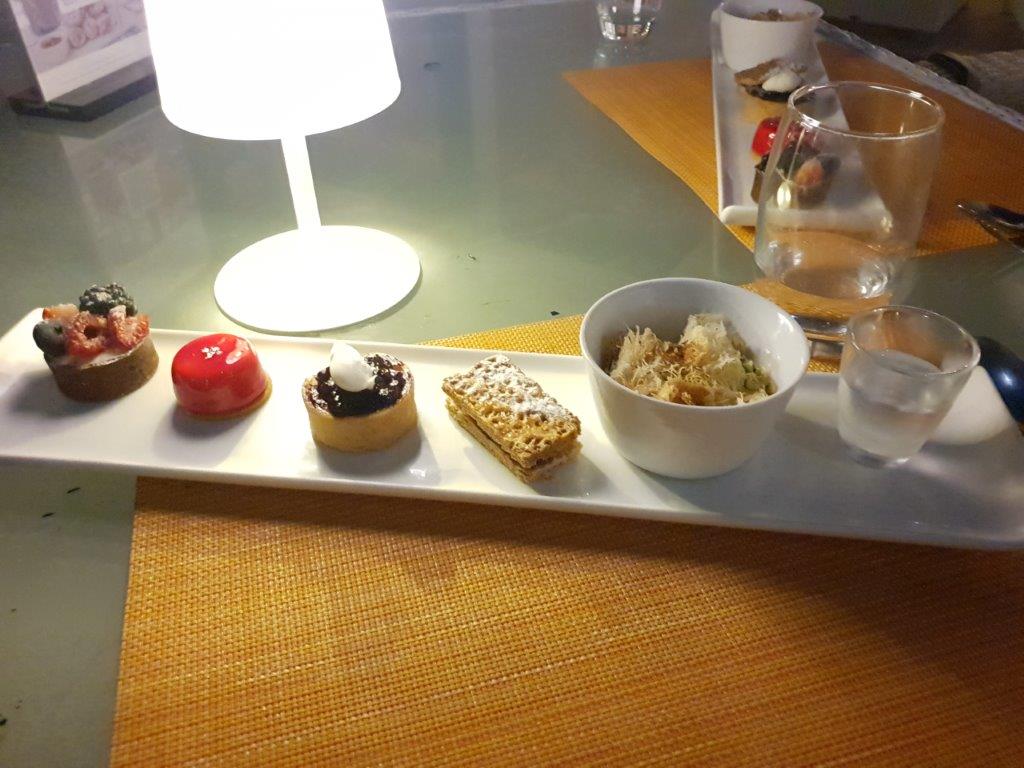 The Verdict
We were completely blow away, the location is amazing, the weather was perfect, the music spot on, the food decadent and service to match make this one outstanding affair.
One of the few places in Abu Dhabi that can really do justice to a Night Brunch.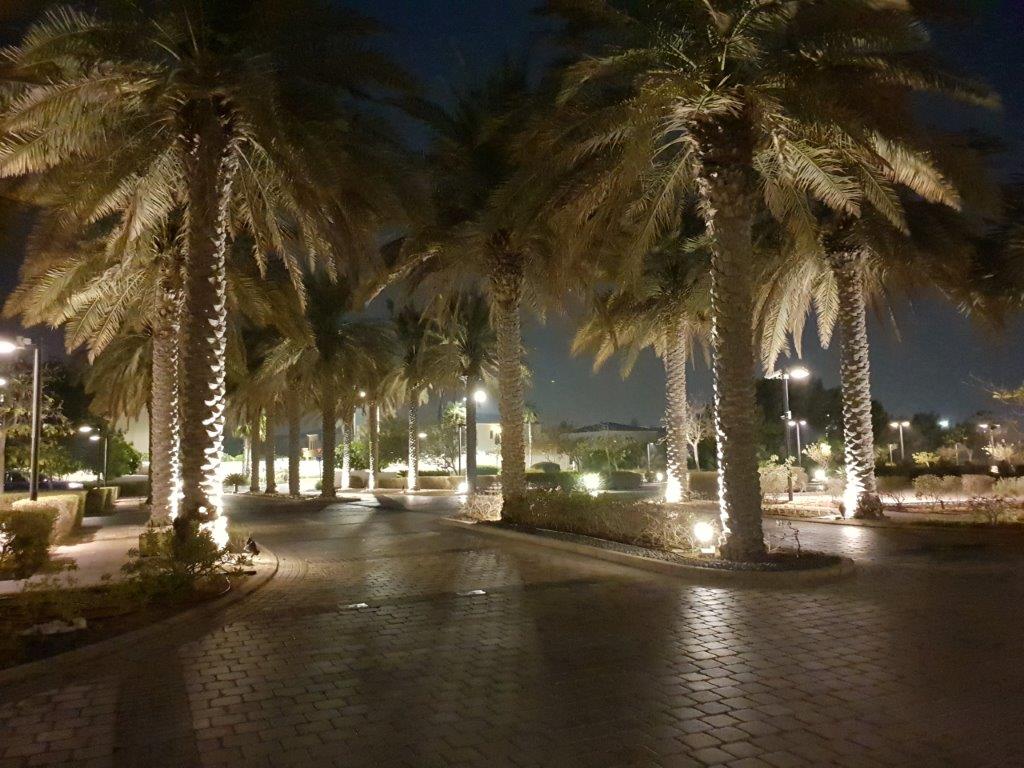 Contact
Phone – +971 2 656 3555
Location