The distinguished waterfront destination invites guests to discover the best version of themselves as they step into 2023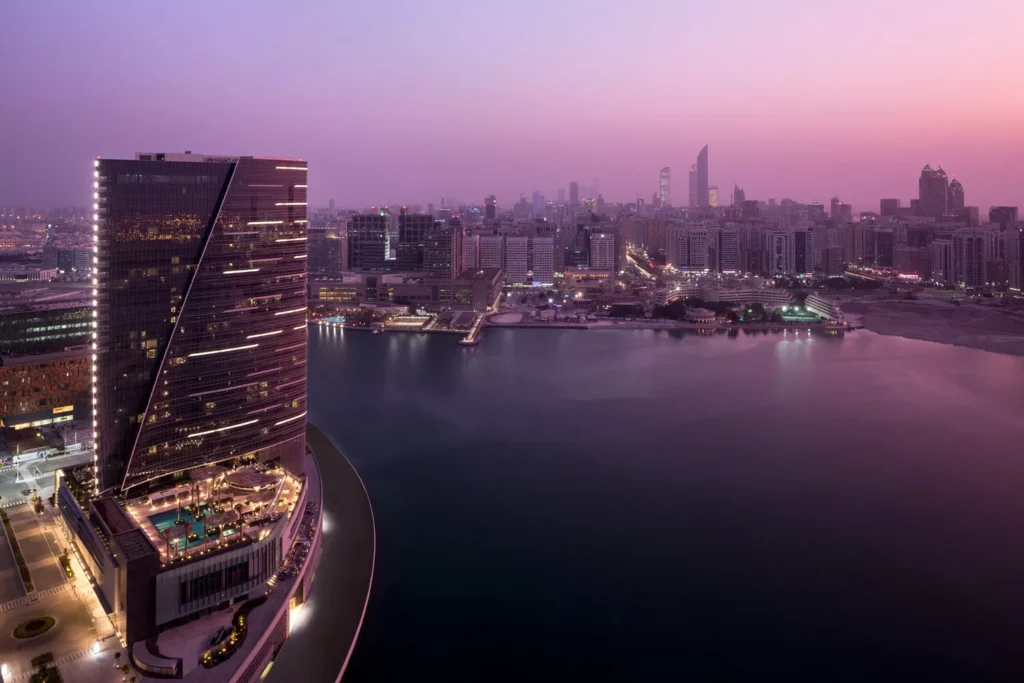 Rosewood Abu Dhabi is getting the new year off to a positive and uplifting start by unveiling an array of reimagined health and wellness packages. Encouraging everyone to prioritize their mental and physical health, guests are invited to work on their fitness with the January 'power lunch', enjoy rejuvenating special treatments at Sense, a Rosewood Spa, discover low-calorie cocktails at Hidden Bar, and sample a wide range of nutritious dining experiences.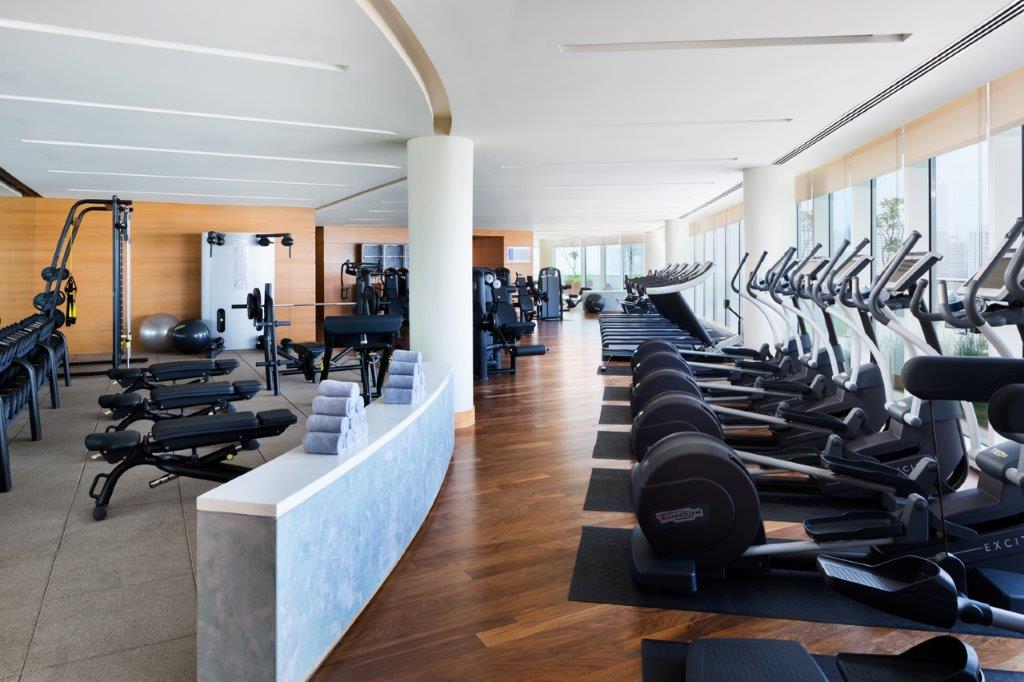 Power lunch at the Fitness Centre
This New Year 2023, Rosewood Abu Dhabi is making it easier to achieve fitness goals by presenting a structured gym routine with an invigorating 'Power Lunch'.
Easy to fit in during a working lunch or in the middle of the daily routine, the new package is valid throughout the year to ensure goals are sustained till the year end. The program includes a session in Al Maryah Island hotel's state-of-the-art fitness centre, and a healthy and satisfying takeaway lunch.
A modern and chic destination dedicated to helping every guest achieve optimum levels of health and wellness, the fitness centre contains a huge selection of strength and cardiovascular equipment, all enhanced with the latest fitness technologies. Welcoming guests of all fitness levels, those who are looking for more one-on-one guidance are encouraged to book in for a private personal training session with one of the experienced and friendly team members, including all the amenities for guests convenience from towels, robes, water, access to shower, and changing rooms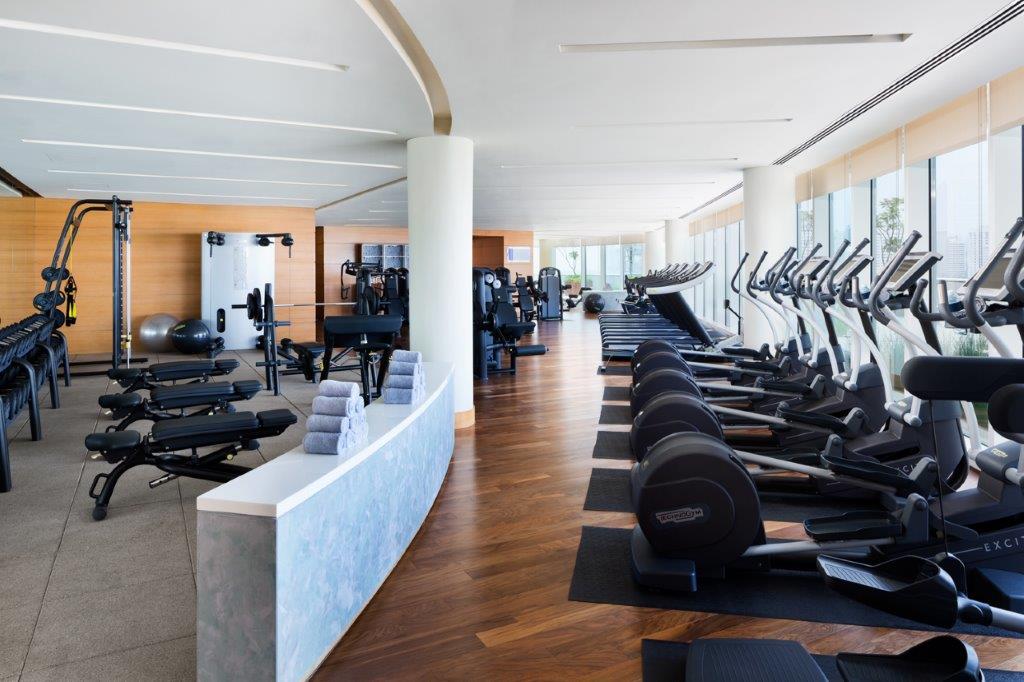 Meanwhile, the healthy takeaway lunch offers a variety of wholesome and nourishing tasty recipes, providing the perfect way to refuel after a heart-pumping workout session. Guests are invited to dive into a selection of nourishing salads such as Quinoa salad, Vegan Poke Bowl, Kale salad, Plain Caesar salad, and Fattoush Salad.
Also available are a great range of healthy, guilt-free options for mains such as Grill Seabass or Grill chicken Breast accompanied with a fruit platter and vegan Brownies.
The 'Power Lunch' at the fitness centre is available daily from 12.30pm to 2.30pm, priced AED 160 per person for a workout and healthy takeaway lunch.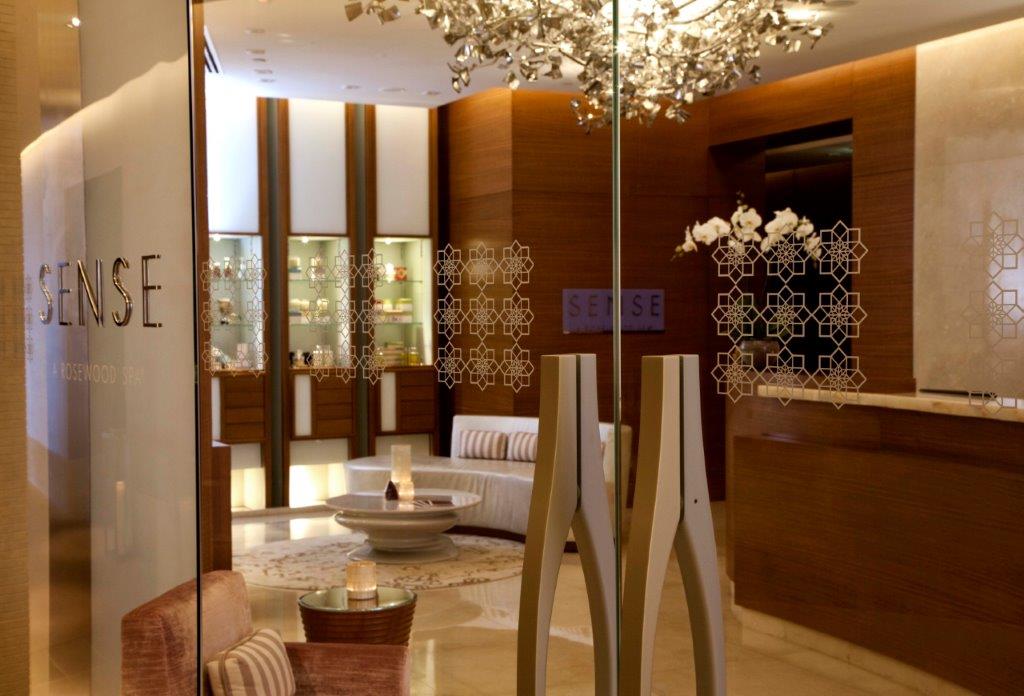 Sense, A Rosewood Spa
Weekday offer – 2 for 1 massages
Sense, A Rosewood Spa is inviting everyone to start 2023 feeling calm, supple, and refreshed by introducing a special 2-for-1 package on its blissful Sense Massage treatments.
Ideal for couples, best friends, or mothers and daughters who are looking to spend quality relaxing time together, the unmissable offer is available to enjoy every weekday throughout January.
Offering a choice of different signature massages, all carefully customised to suit each guest's need, every step is delivered by experienced, highly trained beauty therapists. Guaranteed to remove tension and stress and ease-tired muscles, each massage is delivered with premium quality products and balancing essential oils.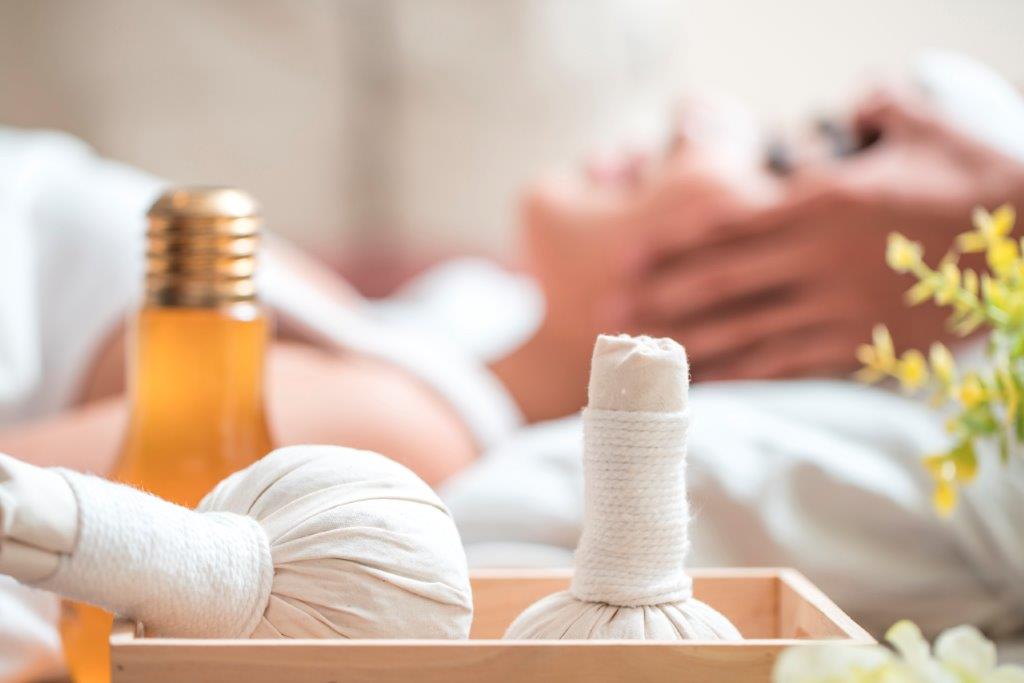 The offer is available to redeem on all the destination's most popular and luxurious massages. Guests are invited to choose between the Sense Signature Massage, featuring a therapeutic blend of techniques and signature oil infused with traditional Arabian frankincense and oud, the Fusion Massage, starring a mix of Acupressure, Thai, Balinese, Swedish and Ayurvedic rituals, the Aromatherapy massage, which is proven to increase circulation and restore energy balance, and many more highly effective and personalised treatments.
The 2-for-1 Massage experience is available every weekday between 11am and 3pm, until January 31. Prices start from AED 605 per person.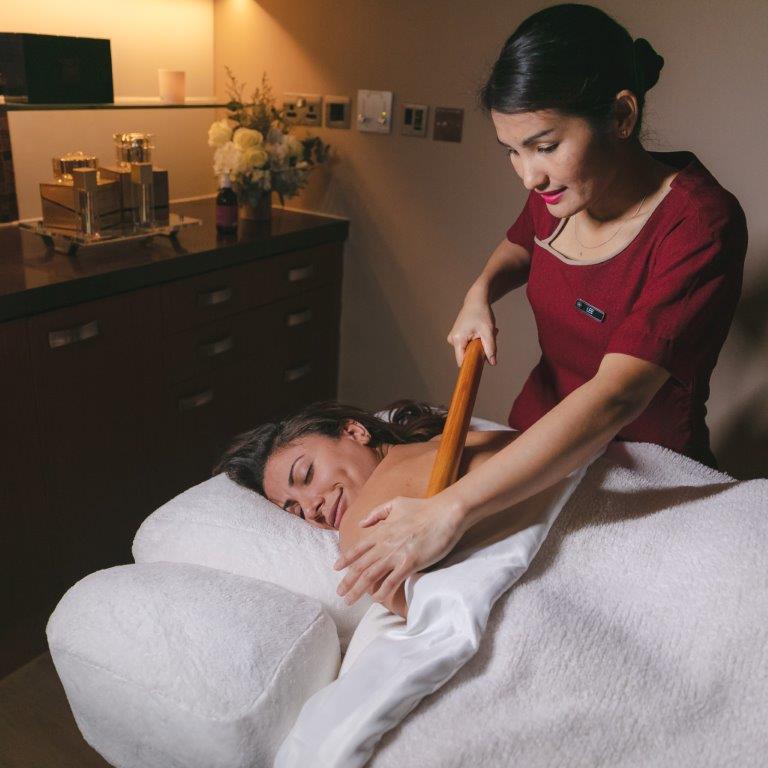 Complimentary massage or scrub with every facial
This January, Sense, A Rosewood Spa is proud to present a fully holistic treatment that pampers and soothes every part of the body.
Encouraging guests to enter the new year with a healthy and radiant glow, anyone who books one of the beautiful spa's signature facials is invited to enjoy a complimentary 30-minute full-body massage, or a complimentary 30-minute rejuvenating body scrub. With both add-ons normally worth AED 310, every individual is sure to emerge feeling refreshed and confident.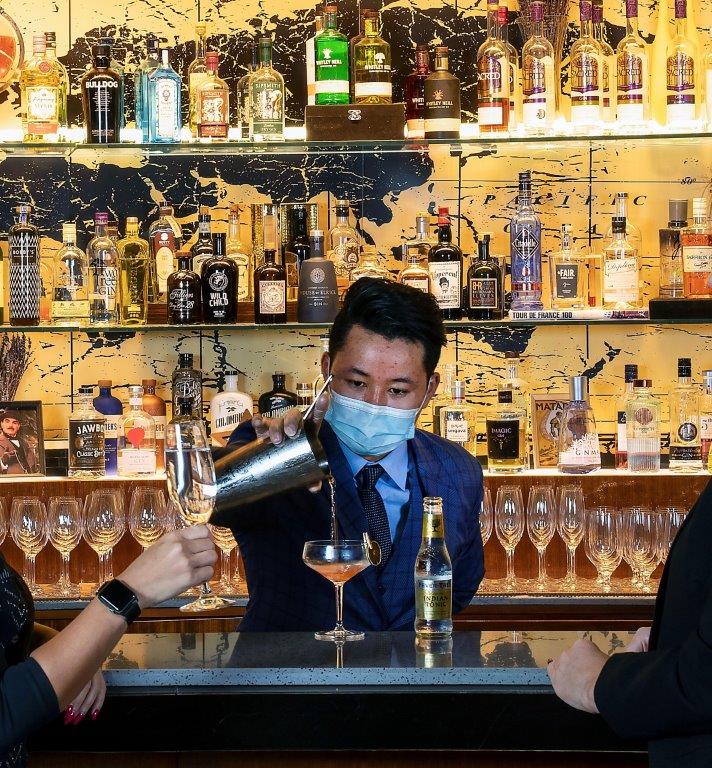 The choice of facials spans the luxurious anti-ageing Diamond Facial, the carefully customized Sense Custom Complete, the Essential Nurturing Ritual for deep hydration, long-lasting protection and a youthful glow, and many more bespoke and effective treatments. Available exclusively at Sense Spa, guests are invited to balance their mind, body and spirit with the fabulous new Glow range from Votary, bringing a new light to skin and a dewy softness.
The complimentary massage or body scrub offer is available to redeem daily throughout January, with prices starting from AED 730 per person.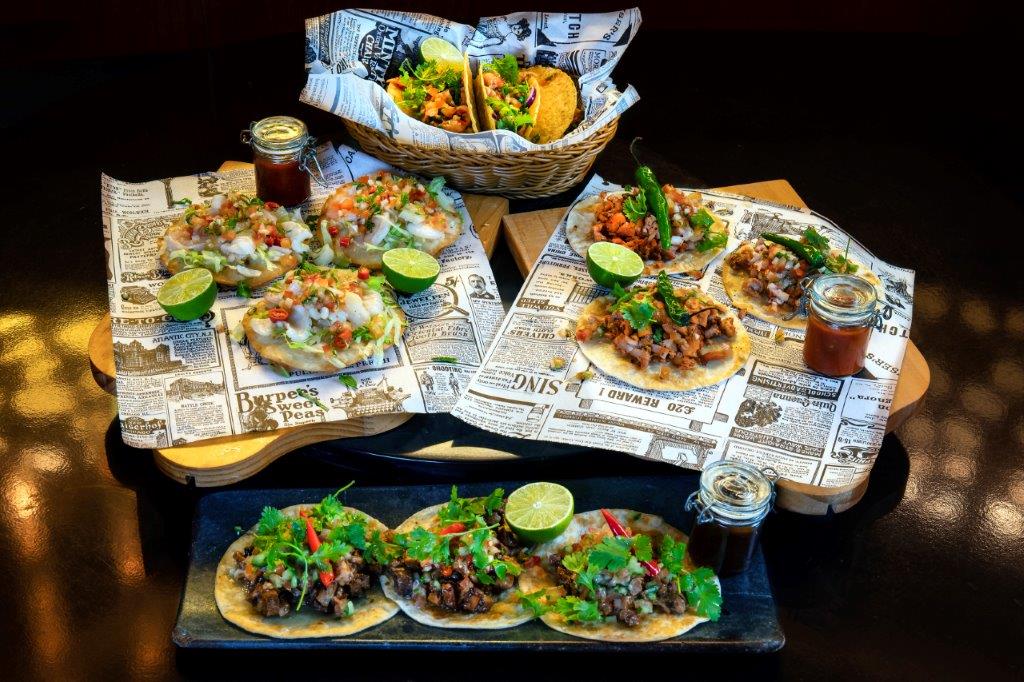 GYM or GIN
Hidden Bar, the picturesque nightspot known for its beautiful outdoor terrace and alluring bar area, is encouraging guests to adopt healthy habits in 2023 by introducing a special event dedicated to low-alcohol spirits and low-calorie cocktails.
GYM or GIN is a special mixology event aimed at those who are looking for an easy and fun way of cutting down on their alcohol consumption. Hosted by Hidden Bar's talented mixologists, the interactive experience showcases an array of scrumptious and uplifting low-calorie cocktails, and a choice of low-alcohol gins and spirits, including Blue and Bronze Crafters with tonic.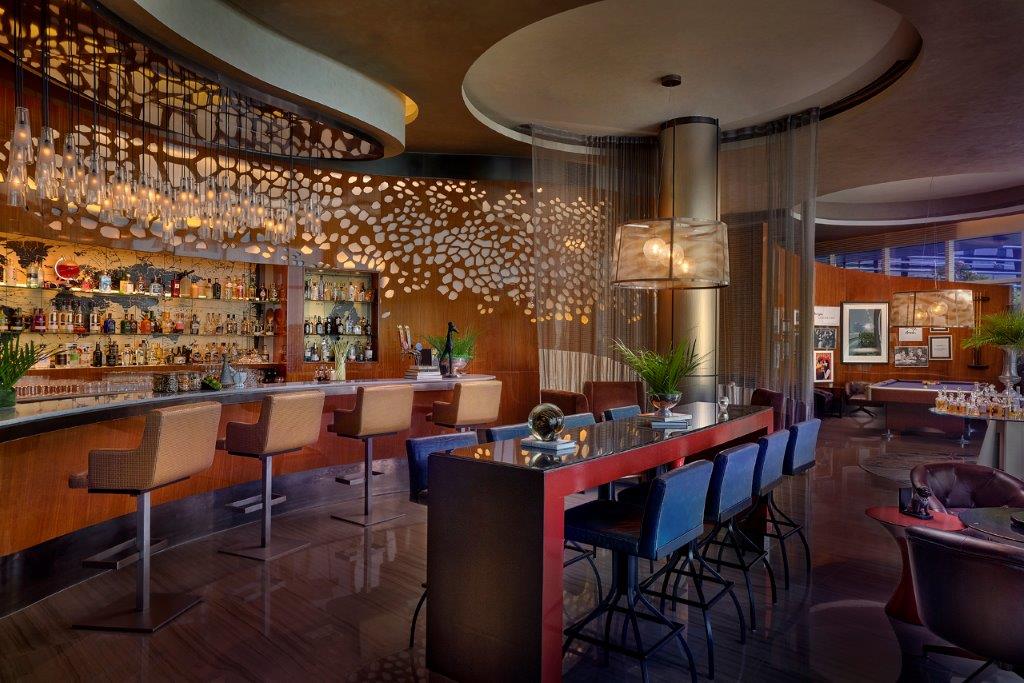 While the bar's legendary tacos, sliders and other tasty bar bites are available to purchase on an à la carte basis, every guest is encouraged to relax, celebrate the start of the weekend, and enjoy a two-hour free flow of healthy beverage alternatives.
GYM or GIN will take place on Friday, January 13 from 7pm onwards, priced AED 150 per person for two hours of free-flowing low-calorie and low-alcohol beverages.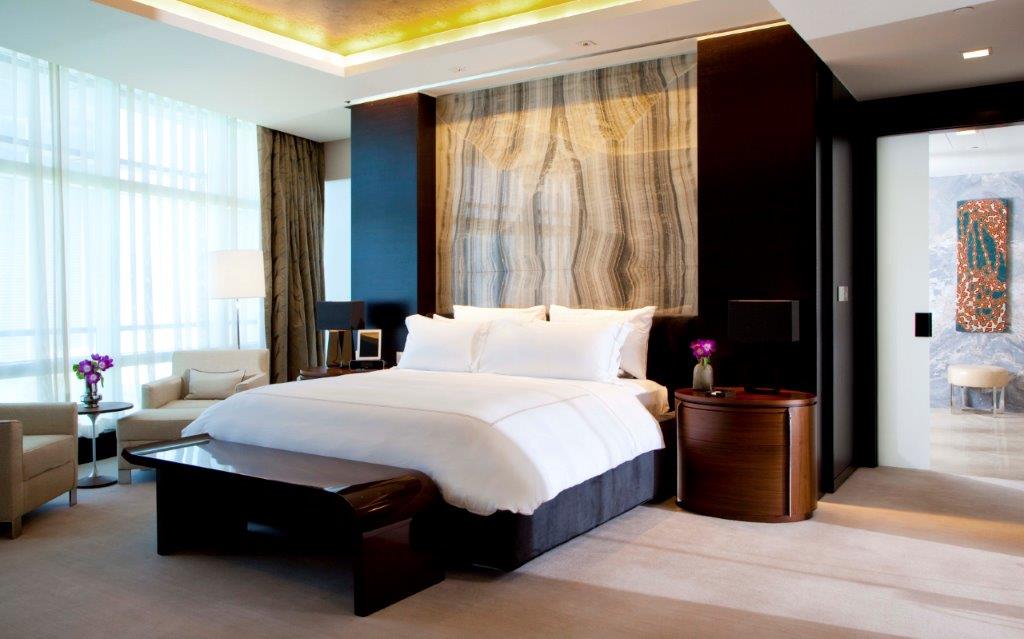 Winter Getaway
Nothing nourishes the soul like spending quality time with loved ones. This January, Rosewood Abu Dhabi is inviting families and friends to escape reality for a while and start the new year with a relaxing staycation set within the highest levels of luxury and comfort.
Providing everything needed for a perfect 'Winter Getaway', the plush, residential-style suites come complete with stylish furnishings, state-of-the-art amenities, and panoramic views of Al Maryah Island and Abu Dgabi's breath-taking skyline, through the floor-to-ceiling windows.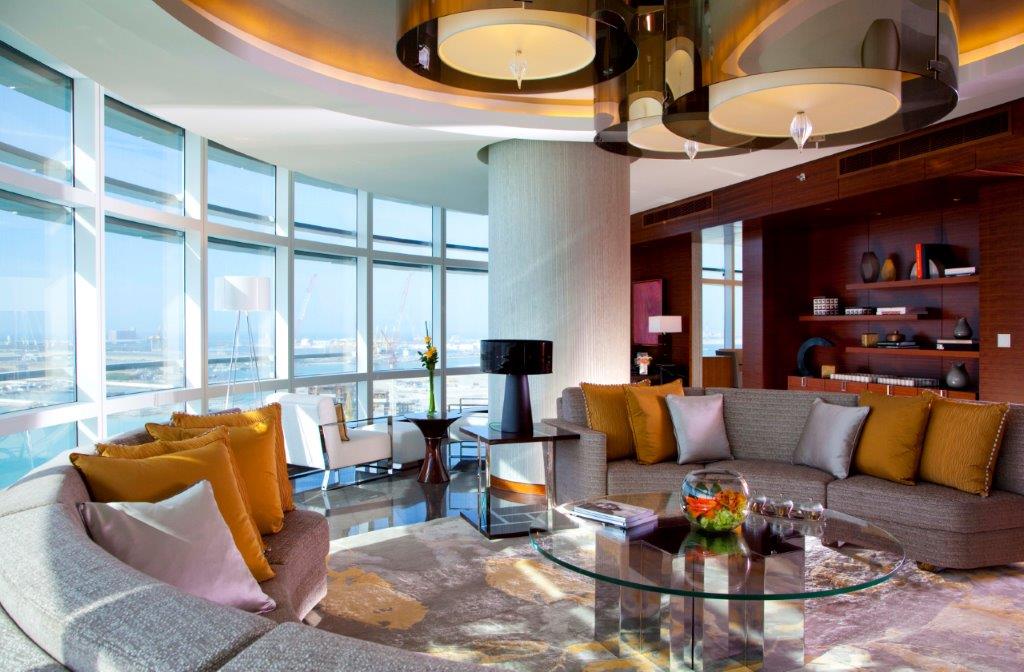 Offering a choice of ways to embrace Abu Dhabi's pleasant winter temperatures, guests are free to work on their fitness in the lanes of the stunning rooftop pool, or simply enjoy soaking up the winter sun and switching off from every responsibility. Meanwhile, a tempting array of al fresco dining journeys can be found across the hotel's many award-winning dining outlets. Boasting picturesque waterfront views over Al Maryah Island, expertly crafted international specialties and exceptional warm service, guests of all ages will be left delighted and enraptured.
With accessibility to one of the largest mall in Abu Dhabi retailing luxury and lifestyle products, Rosewood Abu Dhabi is well situated for a shopping spree.
Giving parents a well-deserved break for a while, kids will also be kept well entertained with the engaging activities and games at the Rosewood Explorers' Kids Club, spanning everything from cookie decorating and movie nights, to yoga, gardening, and crafts.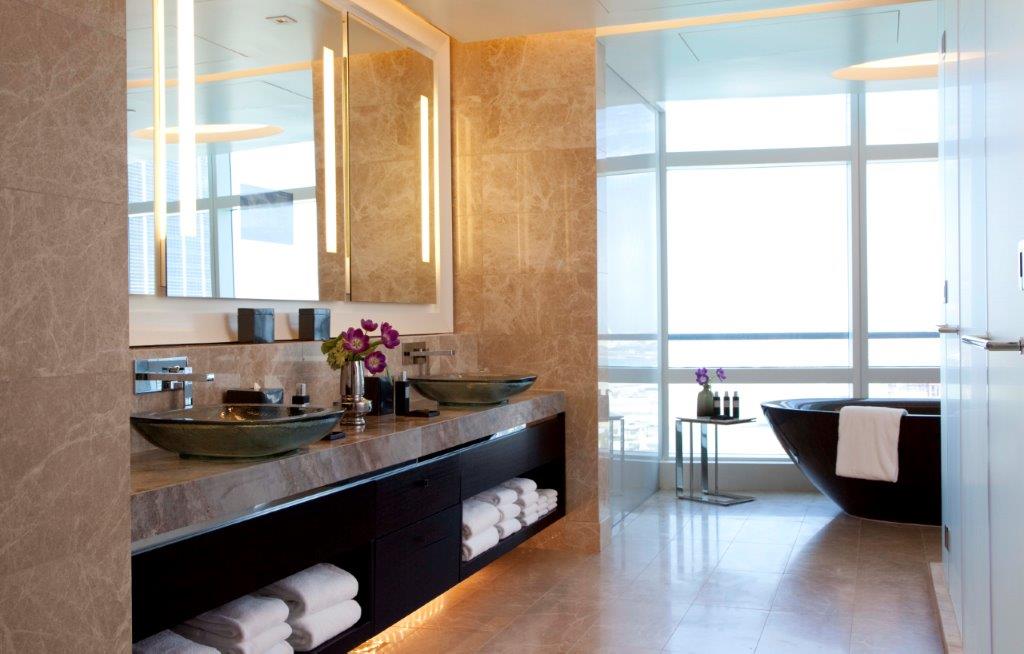 Further family fun can be found at the UAE's famous Ripe Market, held right on the hotel's doorstep every Friday and Saturday evening. Spanning organic food stalls and nutritious snacks, it's the perfect place for those who are looking to start 2023 on a healthy note, while everyone will adore the local crafts, amazing entertainment and fun family-friendly activities.
Finally, suite guests are encouraged to start every day with a healthy and balanced breakfast spread in the warm and welcoming Manor Club Executive Lounge. Spanning fresh fruits, juices, eggs cooked to order and many more nourishing morning favourites, every guest will receive all the nutrients and energy they need to make the most of the day ahead.
Making the Winter Getaway experience even more tempting, anyone who books a suite automatically receives a 35% discount on the total cost, plus unlimited access to the Manor Club Executive Lounge. Kids under 12 can come along for free, inclusive of a complimentary breakfast.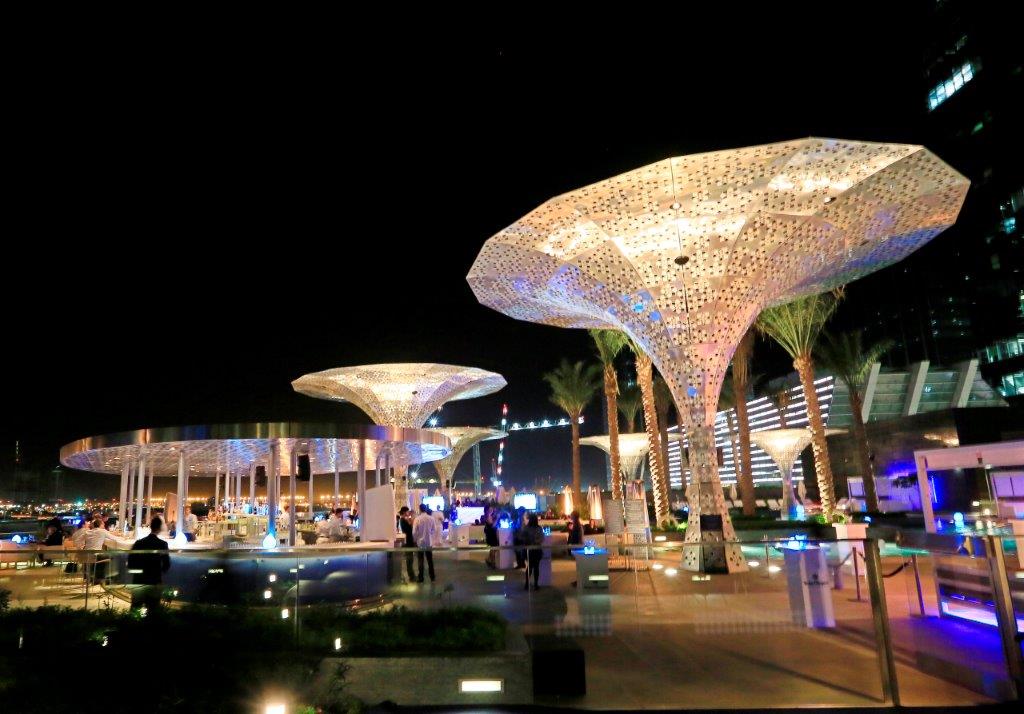 Majlis Lounge Afternoon Tea
Brimming with indulgent sweets and artistic savouries, the afternoon tea experience at the Majlis lounge provides a peaceful and tranquil way of welcoming in the new year.
Spanning traditional nibbles such as dainty finger sandwiches, freshly baked scones with jam and cream, elegant pastries and an array of tempting cakes and desserts, the traditional afternoon tea spread is perfect for special occasions such as baby showers and birthdays, or for simply catching up with friends after the holiday season.
Artistically presented and crafted with exceptional skill, each stunning afternoon tea is served with an array of barista coffees and loose-leaf teas. The experience can be further elevated with premium bubbly, while vegan and vegetarian afternoon tea spreads are also available.
The traditional, vegetarian and vegan afternoon teas are available throughout January, priced at AED 210 per person with tea or coffee, and AED 230 per person with bubbly.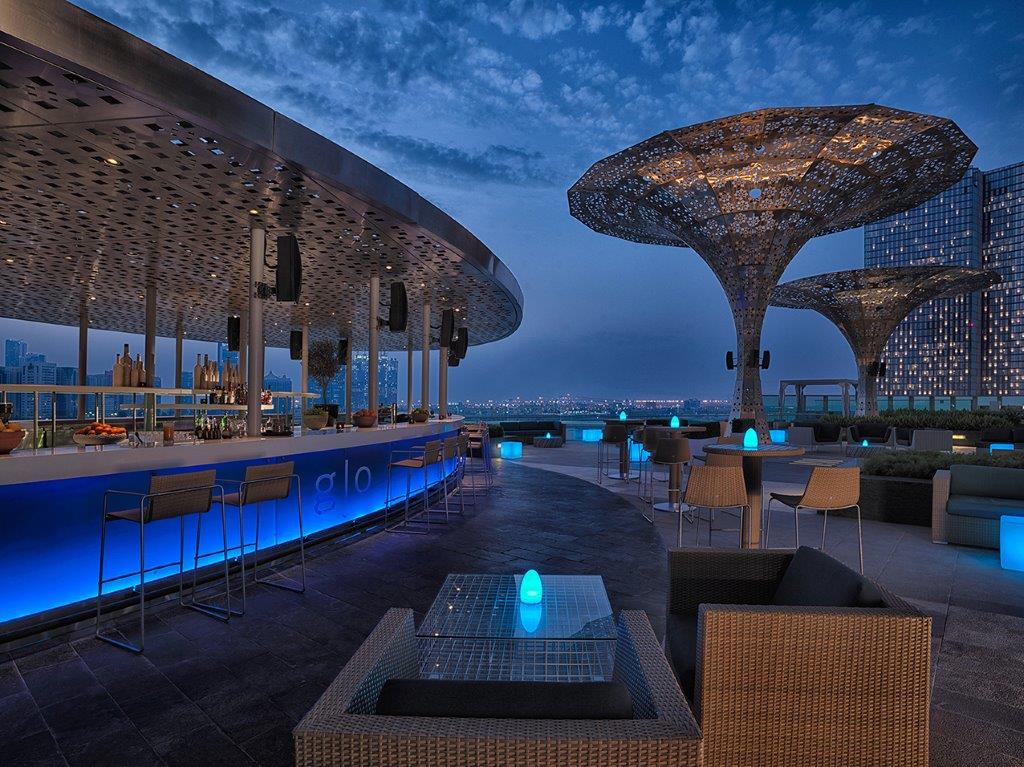 Wood & Fire at GLO returns
Wood & Fire, the vibrant rooftop dining experience, is proud to make its return to GLO at Rosewood Abu Dhabi.
The open-air brasserie illustrates chefs passionately expressing themselves through the classic cooking method of using firewood to prepare perfectly grilled meat and seafood. The concept has been built around a single cooking technique; grilling being applied towards traditional and modern kitchen equipment.
Set against amazing vistas of the Arabian Gulf and the Abu Dhabi skyline, the interactive journey invites guests to relax, absorb the fresh air from the terrace, and watch the expert chefs skillfully prepare all manner of succulent meats and seafood using traditional firewood grills.
The entire dining space and food preparation will be connected through a cold preparation bar where chefs will be visibly shucking oysters, preparing fish and whipping up some healthy greens.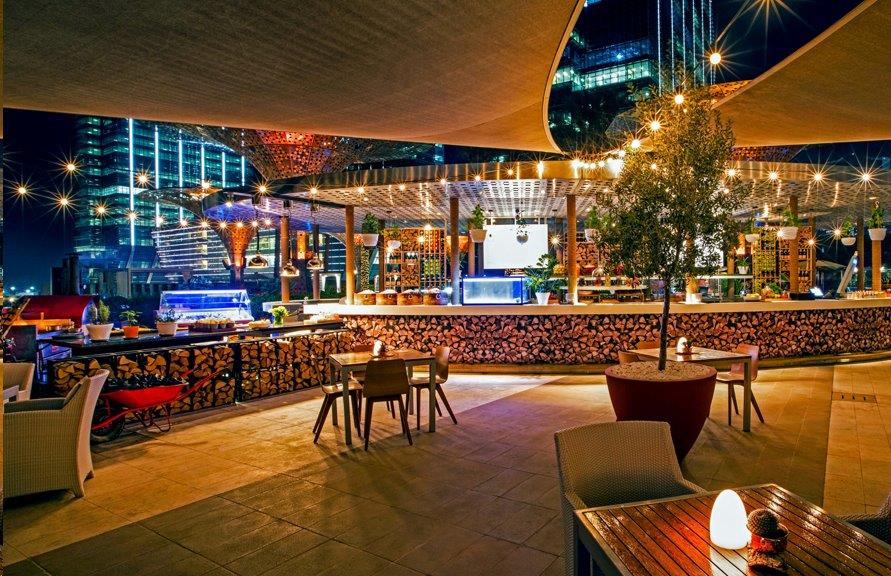 Utilising a variety of cooking techniques, from classic American grills to Komodo pressure grills, the immersive live cooking experience also features a cold preparation bar, serving fresh oysters, fish, healthy salads and endless tasty and nutritious choices, and a lavish spread of indulgent desserts.
The Wood & Fire experience is available from 15th January to enjoy from Tuesday to Sunday, between 6pm and 11pm, priced à la carte. Those looking for a laid-back daytime weekend celebration are invited to join the popular Saturday Garden Brunch, including complimentary pool access, or the wholesome Sunday Roast.
For bookings for any of the above, please contact Rosewood Abu Dhabi at abudhabi@rosewoodhotels.com or call +971 (0)2 813 5550.
Please note, Aqua will be closed for dinner from January 15 onwards, and only available for private events.