Aquarium Yas Marina is creating a more immersive and engaging Race Weekend experience for four days from the 9th to the 12th of December during the Grand Prix Abu Dhabi.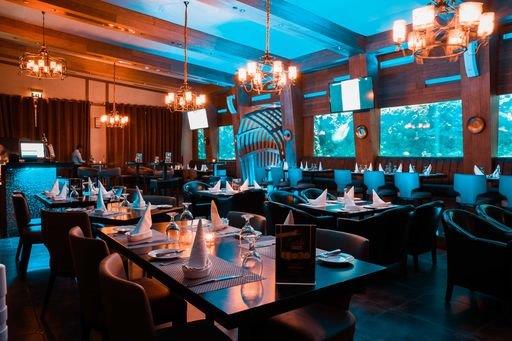 Race Brunch with race day pass and concert access from 12pm-4pmserves a generous selection of sumptuous delightsand incredible live performances from DJ and saxophonist.
Several brunch packages such as Innocent and Premium packages will be available for guests to enjoy throughout the weekend. Innocent package includes soft drinks for AED450, and Premium package includes house-poring for AED550. Guests can add AED300 to their package for race access and concert ticket to witness a vibrant line-up of world-famous artists.
Continue the day with a spectacular Sunset session from 4pm-9pm with various live performances, serving a special Race Weekend menu featuring an array of mouth-watering appetizers, entrees and desserts that are sure to impress.
Keep going with the most vibrant excitement and glamour of the Night Session from 9 pm till late night and indulge in a special Race Weekend menu with live performances including a W-Drum, Go-Go dancers and the magnificent DJ Gilberd.