The three most Insta-worthy spots at the Palace of the Nation.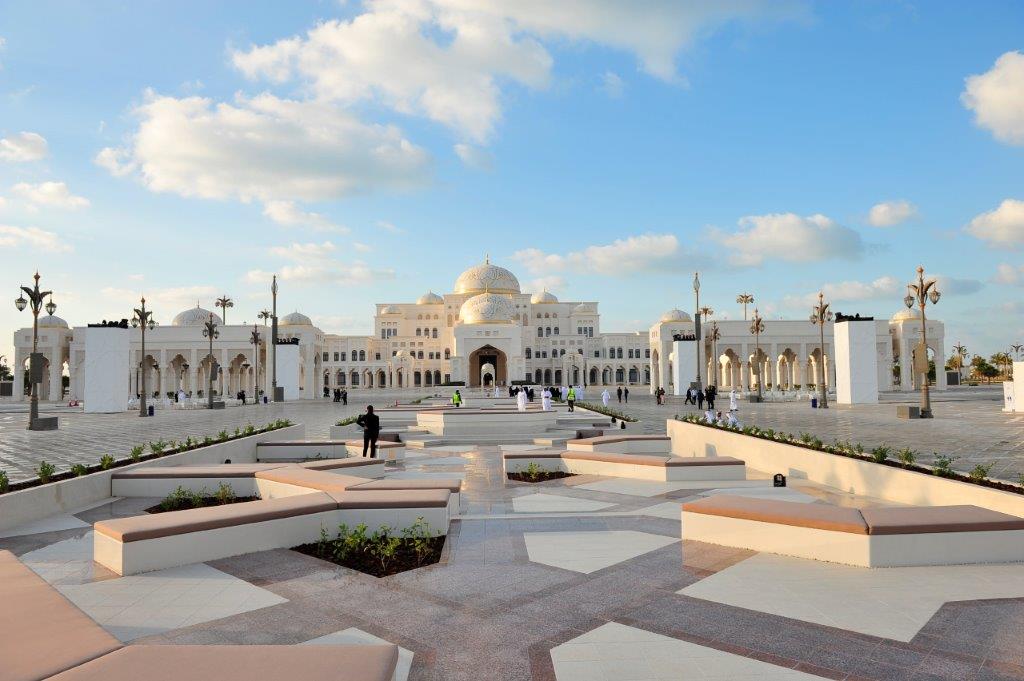 Overlooking the glittering waters of the Arabian Sea and built to last for centuries, the Palace of the Nation has it all: architecture, history, culture and much more. Whether you love capturing the world around you or zooming in on intricate designs, Qasr Al Watan is all you need for a new bank of insta-worthy shots – no filter needed.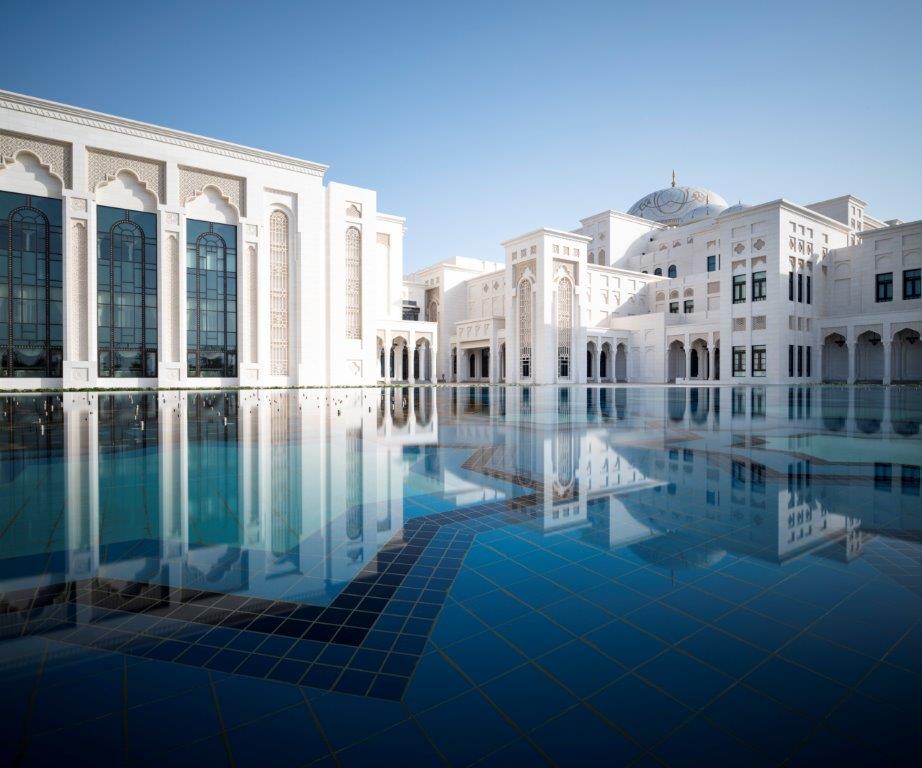 Play around with some Perspective Photography
Inside the majestic halls of the Palace, everything is larger than life – starting with the Great Hall. This is the architectural heart of the Palace and using perspective photography, you can make your subjects appear much smaller or larger. Explore the relationship between the three dimensions of the Great Hall and capture the finest Arabian craftsmanship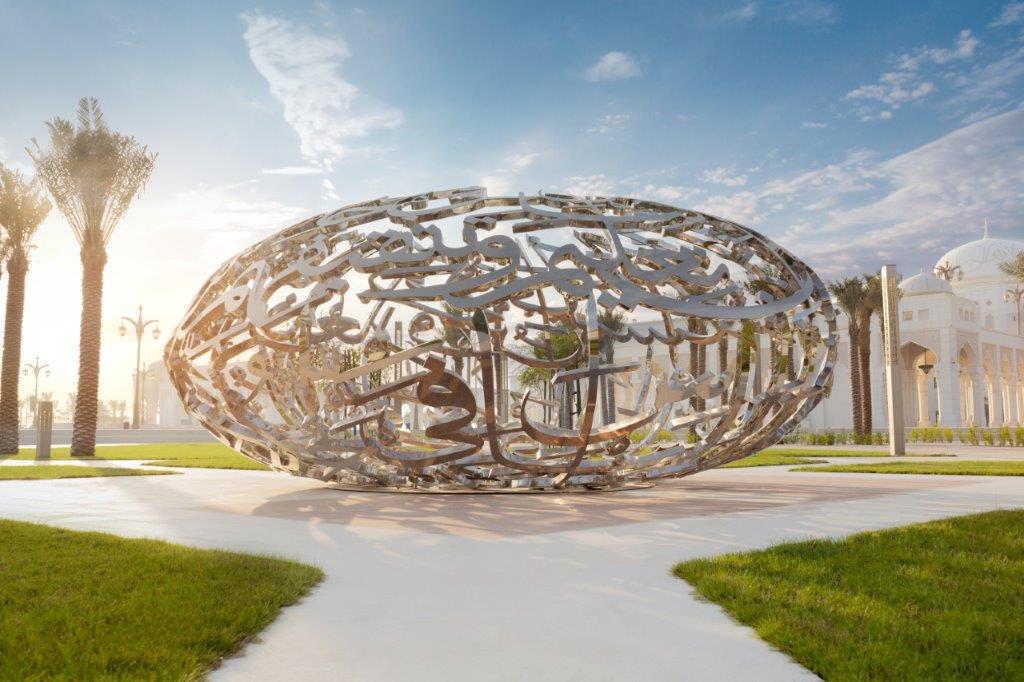 The iconic Power of Words sculptures
Art lovers can rejoice at the sight of the Power of Words; designed by renowned Emirati artist Mattar Bin Lahej. The sculpture resembles a beautiful oval golden cage; created with an interlaced inscription that is a direct quote from the late Sheikh Zayed Bin Sultan Al Nahyan. This one-of-a-kind calligraphy sculpture is gold-plated and makes for the perfect artistic photo-op. If you liked the golden Power of Words sculptures, you'll love its two silver counterparts outside in the Palace gardens.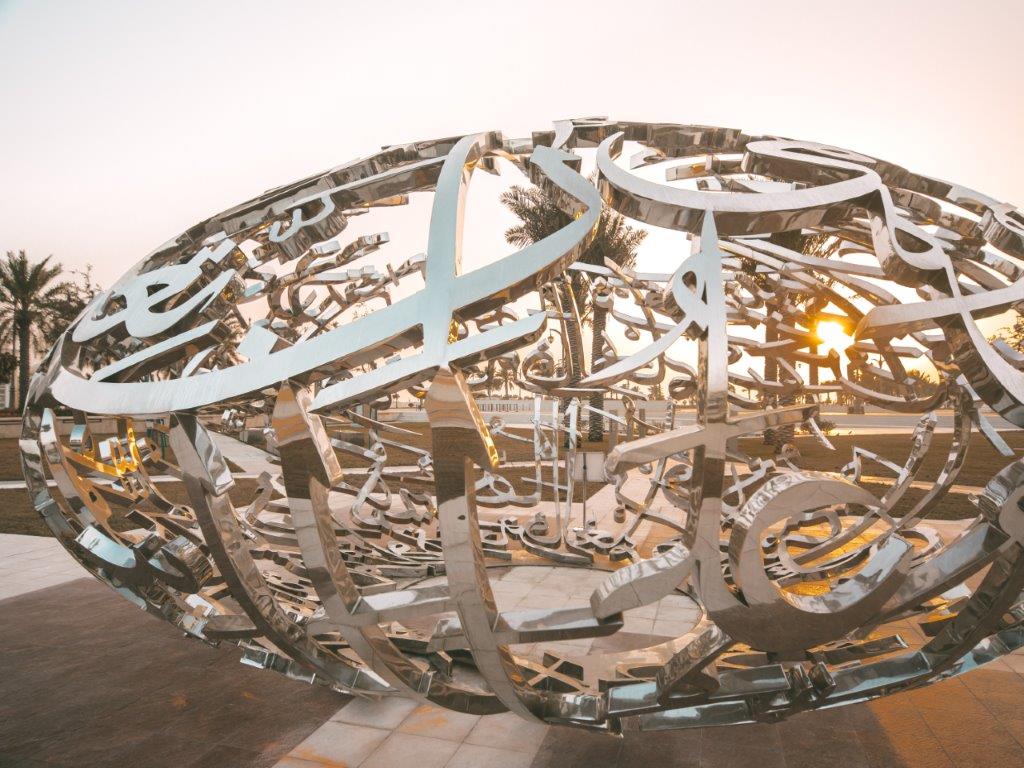 Breathtaking landscapes
Once you're outside, take in the scenic views of the Gardens that surround you, filled with the same mosaic patterns and Islamic-based designs that make Qasr Al Watan one of the UAE's most iconic cultural landmarks. As you look at your breathtaking surroundings, take a moment to observe the Palace's majestic exteriors and the beauty of the mosaic designs adorning the limestone and white granite walls. Snap a picture here with the Palace as your ultimate backdrop; think wide spaces, fountains, arches and grand architecture.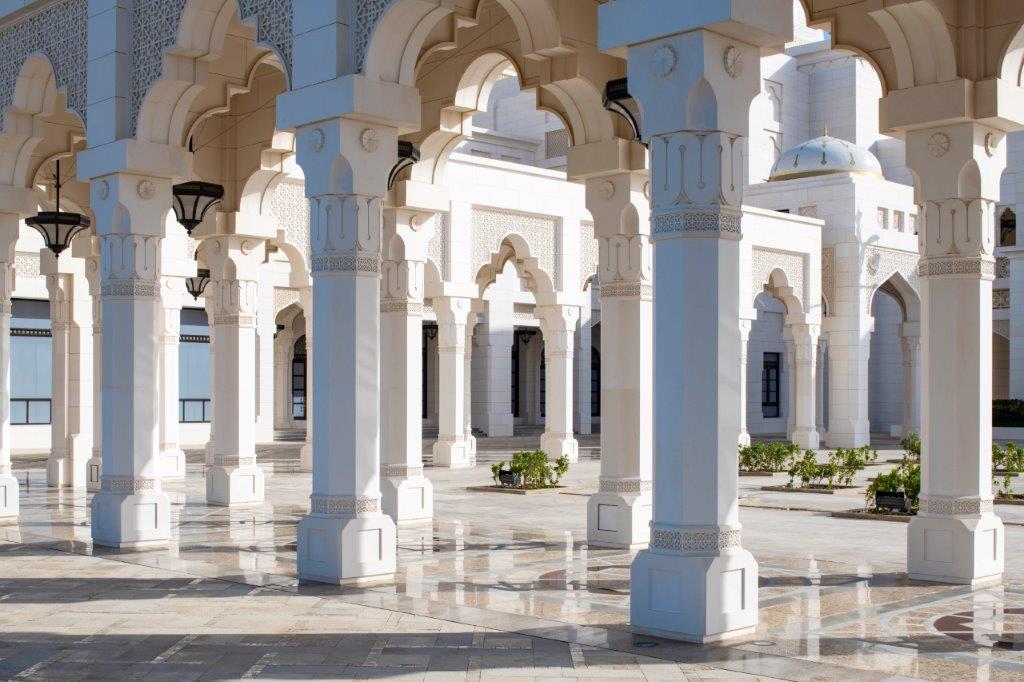 The exquisite experience at Qasr Al Watan is truly unlike any other, for visitors of all ages to explore time and time again. With its architectural marvels, artistic wonders and historical legacy, one visit to Qasr Al Watan is never quite enough. To plan your visit to the Palace and view the paintings on display please visit the website: www.QasrAlWatan.ae .