Add Middle East's #BestBeach destination to your wish list before your big day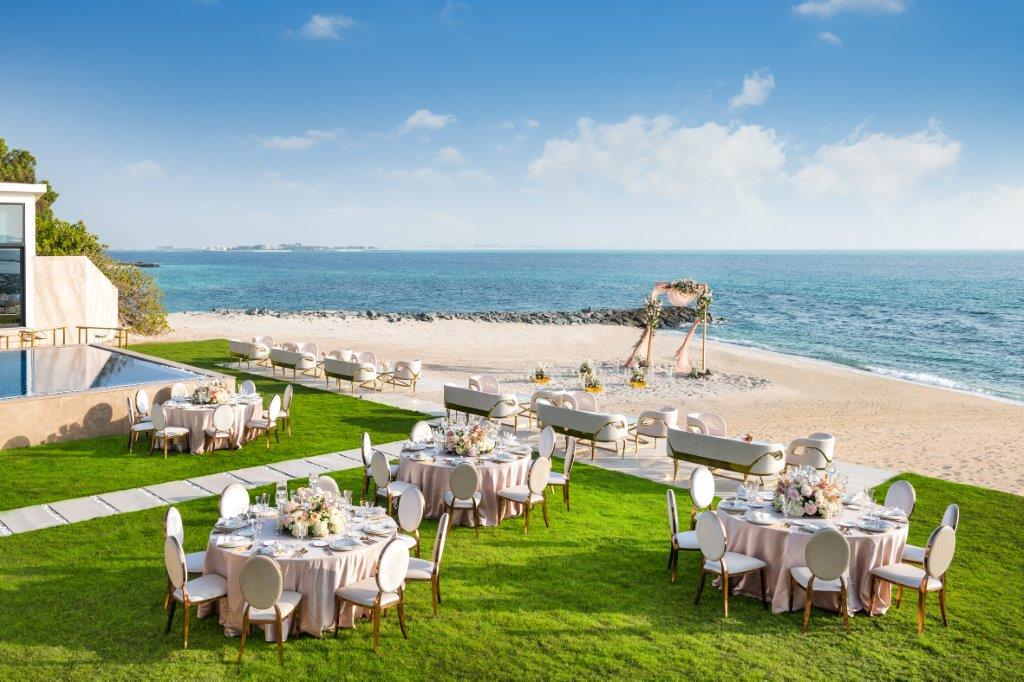 With wedding season fast approaching, the lead up to the big day can be a stressful affair. Whether you're planning an intimate wedding or the ultimate destination wedding, At Saadiyat Island, love is a journey that with something for everyone – from luxurious hotels, tranquil beaches, glorious sunsets and fine dining, here are seven reasons why to choose the destination:
For an exclusive and private wedding experience, look no further than Nurai Island. The powder white sands of the boutique private island resort are the perfect complement to any wedding. Select between the Water Villas, elegantly designed for an intimate wedding offering endless views of the ocean, natural vistas and lush green flora. Or opt for the Estate Villas, a palatial space custom-designed and suited for larger weddings.
Located a 10-minute boat ride from Saadiyat Island Abu Dhabi, post festivities, your guests can unwind at the world-class ocean-side spa, variety of fine dining and casual restaurants or a beach club with an array of activities.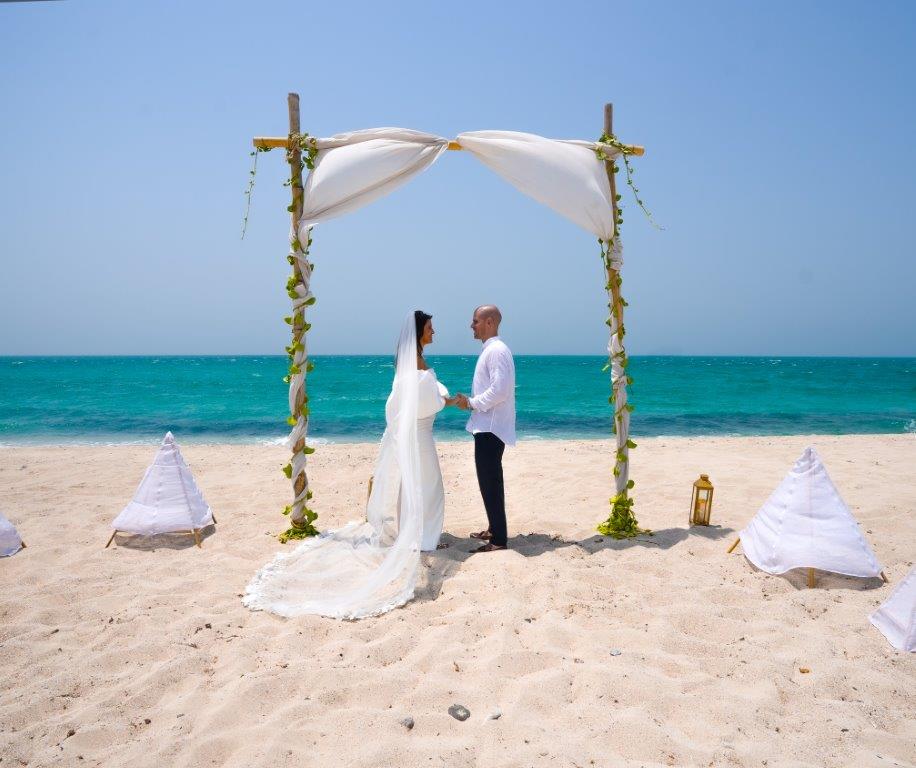 Jumeirah Saadiyat Island Resort offers brides (and grooms) to-be a picturesque experience overlooking the crystal-clear waters of the Arabian Gulf. With sophisticated interiors, a sprawling ballroom, curated menus and the resort's in-house events team, the resort ensures a seamless experience for your big day. Situated on a majestic prime beach location, schedule a romantic walk or two on the resort's private stretch of coastline leading up to the big day – perfect to soothe your nerves.
For a fairytale beach wedding, look no further than the Rixos Premium Saadiyat Island. The palatial resort marries Mediterranean design, with centuries-old Arab culture, complete with oriental court gardens and extensive water features. Whether you are looking for a glittering ballroom reception or one under the stars, the resort has it all.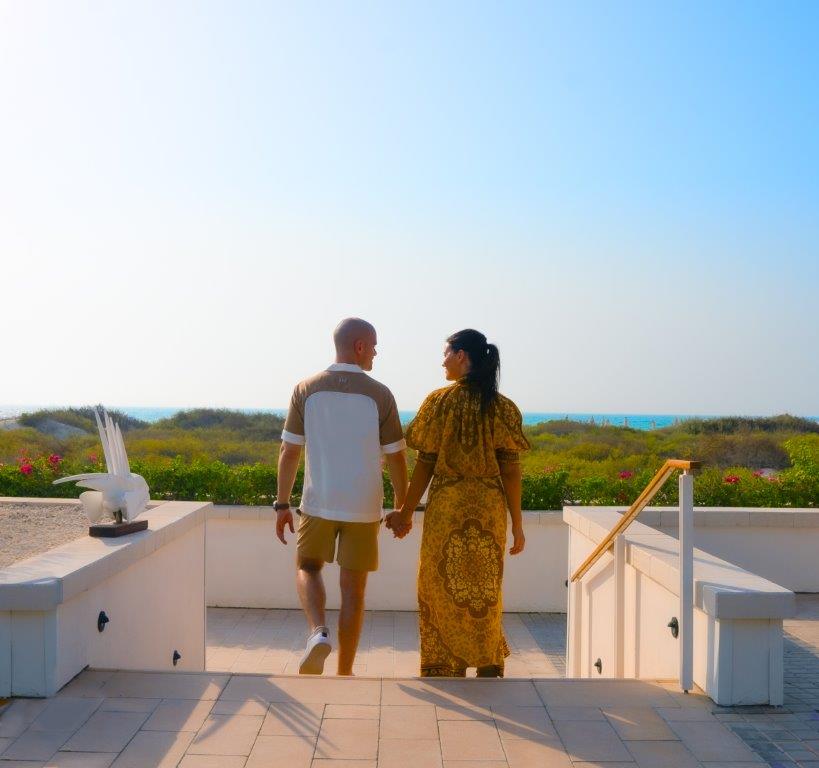 If you're in search of the perfect setting for an intimate wedding, The St. Regis Saadiyat Island Resort has you covered. Located on the untouched shores of Saadiyat Island,the resort offers brides and grooms to be the ultimate luxurious getaway for their big day. Expect untouched sandy beaches, refined luxury, and elegant spaces perfect to host pre-wedding and wedding events.
Park Hyatt Abu Dhabi Hotel and Villas is the ultimate destination for a lavish wedding. The award-winning resort is perfect for a grand wedding reception indoors or on the outdoor beach lawn. The stylish five-star resort offers rooms, suites and private villas where guests can enjoy an exceptional dining experience with a wide selection of renowned international cuisines.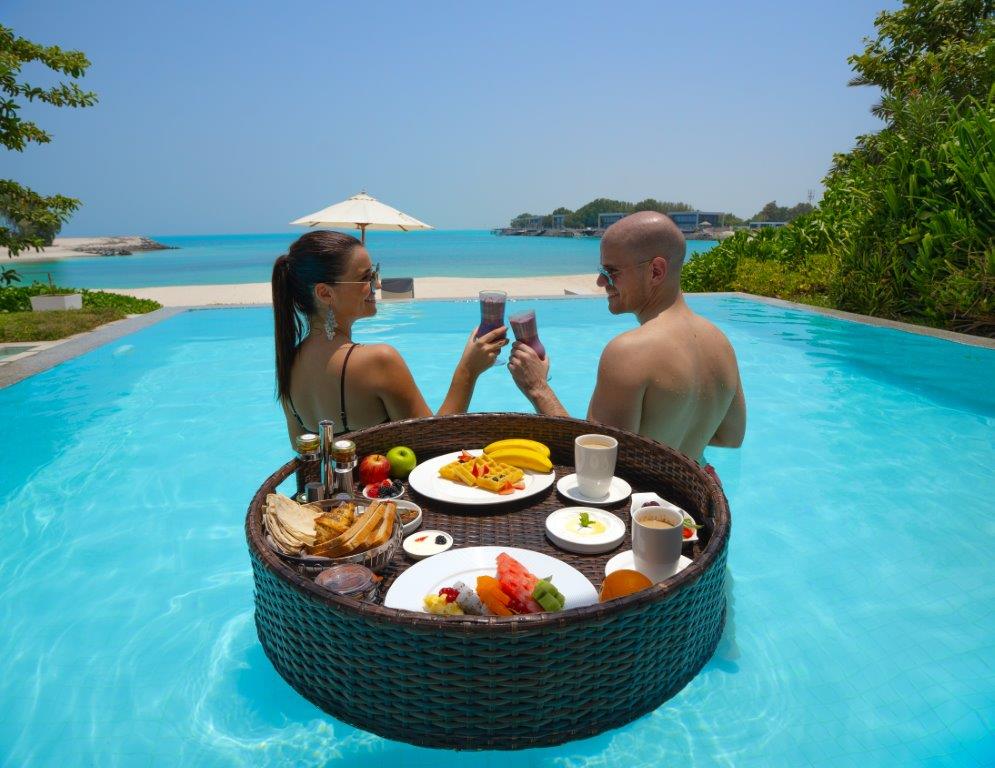 For a spectacular wedding, select Saadiyat Rotana Resort & Villas where you're spoilt for choice. Tie the knot on the private beach overlooking the Arabian Gulf, or twirl indoors in a magical ballroom. When the weather is cooler, head to the lawns for a night to remember under the swaying palm trees.
Calling all beach brides, Saadiyat Beach Club is the perfect location to host your dream wedding. Expect miles of azure waters, chic décor and lush gardens. For your big day, the club offers the opportunity to reserve the space ensuring complete privacy. As the sun sets, dance barefoot on the sand to celebrate. For more information on Saadiyat Island, please visit https://saadiyatisland.ae/wedding/