The demolition of all four towers of the Mina Plaza in just under 10 seconds has set a new World Record.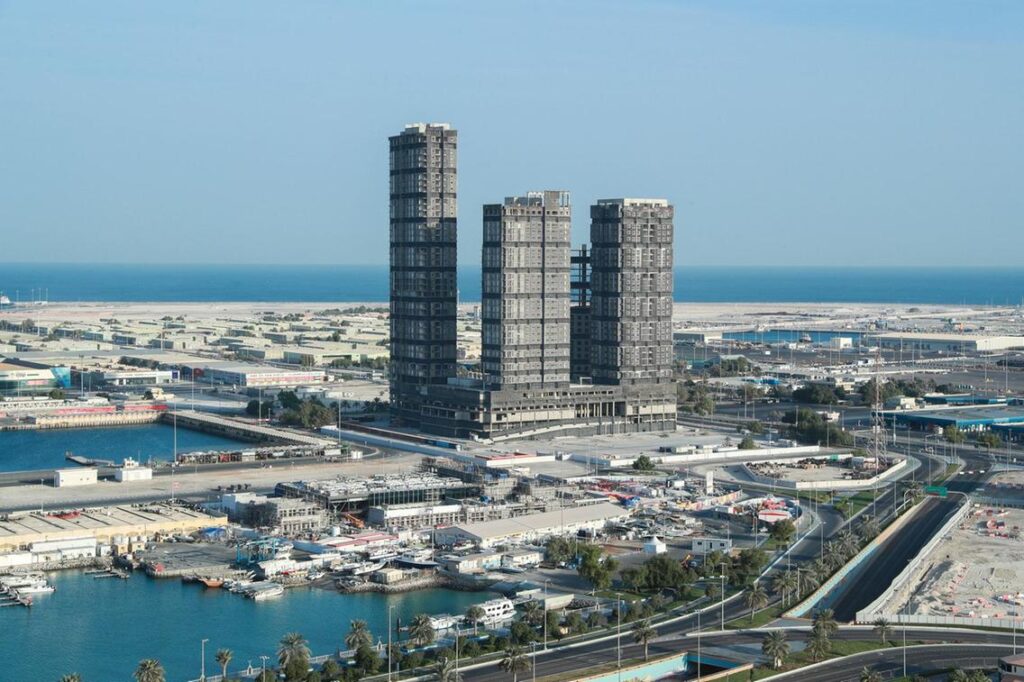 A series of well placed explosives brought down the four towers that made up the abandoned Mina Plaza complex in just under 10 seconds creating a new World Record for the tallest building demolished with explosives.
As part of phase two of the revitalization plan for the Mina Port area, Modon Properties carried out this controlled demolition sharply at 8.00 Am on Friday morning.
The residents of Abu Dhabi woke uo to a series of loud bangs and a huge crowd gathered at the Cornice to witness this historic event.
The loud blast at 8 am changed the skyline of the capital as the four towers were torn down by 6,000 kg of explosives. The controlled implosion, which lasted 10 seconds, will pave the way for the redevelopment of the three million square-metre port area which is set to become a major tourist destination.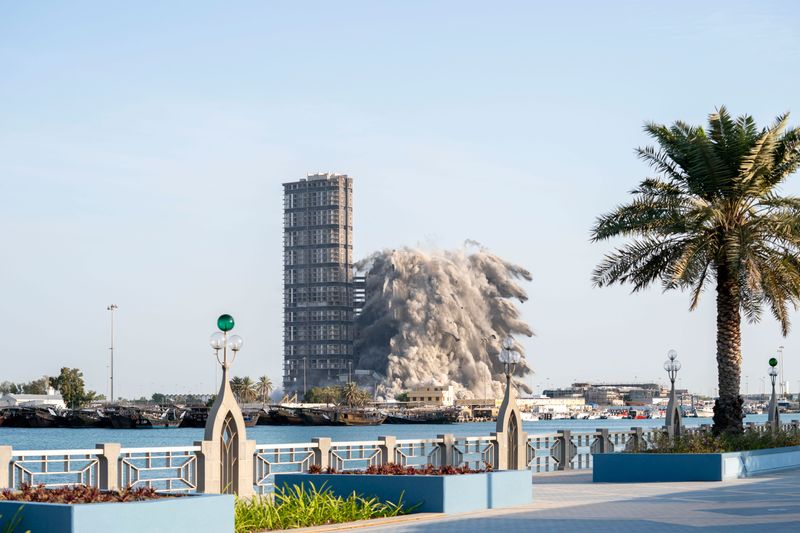 The announcement of the demolition was made soon after the explosion by Abu Dhabi Media Office and Abu Dhabi's municipal regulator, the Department of Municipalities and Transport (DMT), which had commissioned master developer Modon to bring the towers down.
The demolition had been accomplished with the use of plastic explosives and detonator cord, which was blown up with the use of 18,000 individually programmed detonators.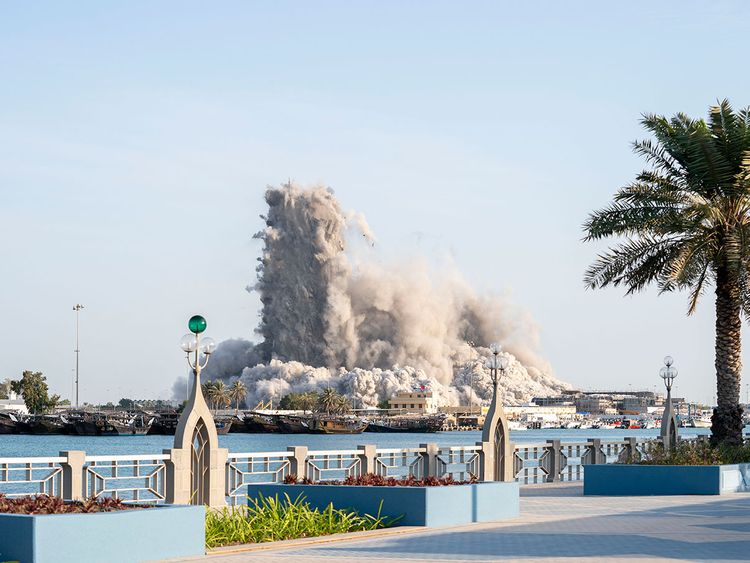 Modon carried out the demolition exercise in coordination with Abu Dhabi Police, emergency response teams, Abu Dhabi Civil Defence Authority, National Ambulance and Emergency Crises and Disasters Management Centre in Abu Dhabi.