The ultimate, authentic hotpot experience in Abu Dhabi is at Dai Pai Dong at the Rosewood Abu Dhabi.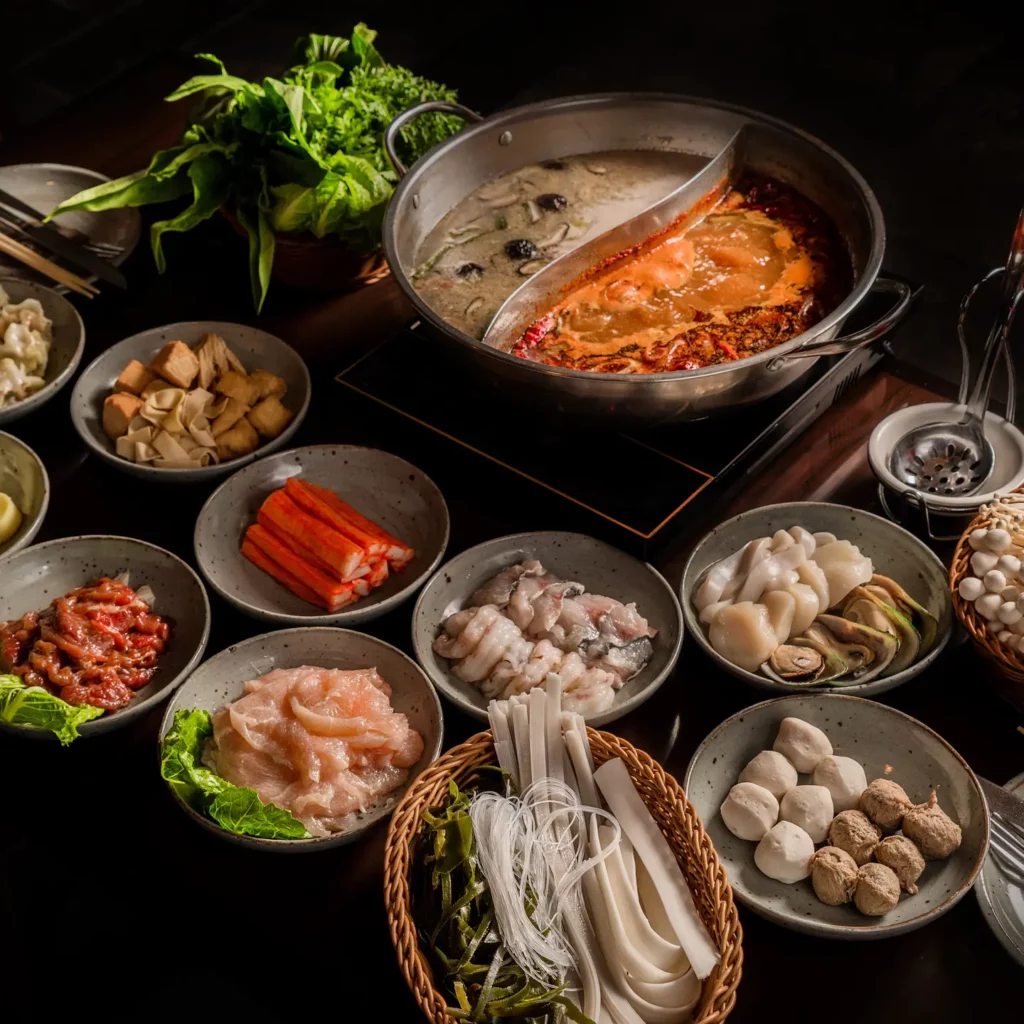 There are brunches and there are hotpot dinners but when you combine them both, that too on a Friday night in a classy Chinese setting like Dai Pai Dong at Rosewood Abu Dhabi, the experience is just magical.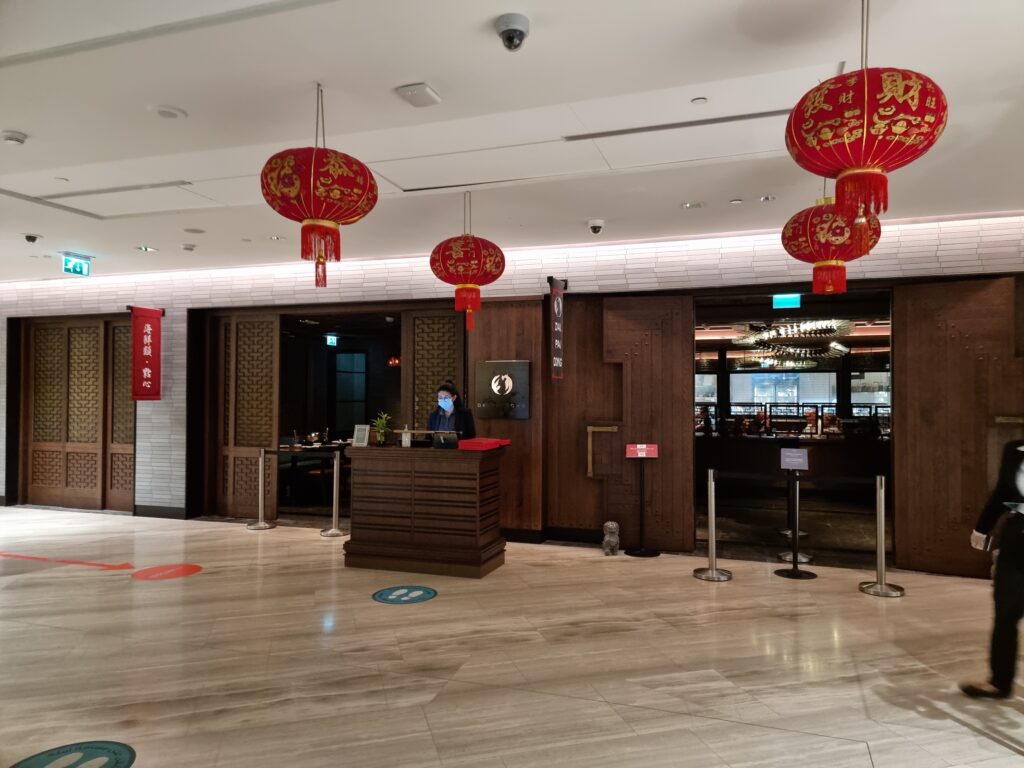 For those not familiar with hotpots it's a concept where you cook your food to your liking on your table in a cauldron that has a boiling broth or soup, you dunk in the meat and the veggies, and they cook in no time, it's a very interesting and interactive experience that's fun and different.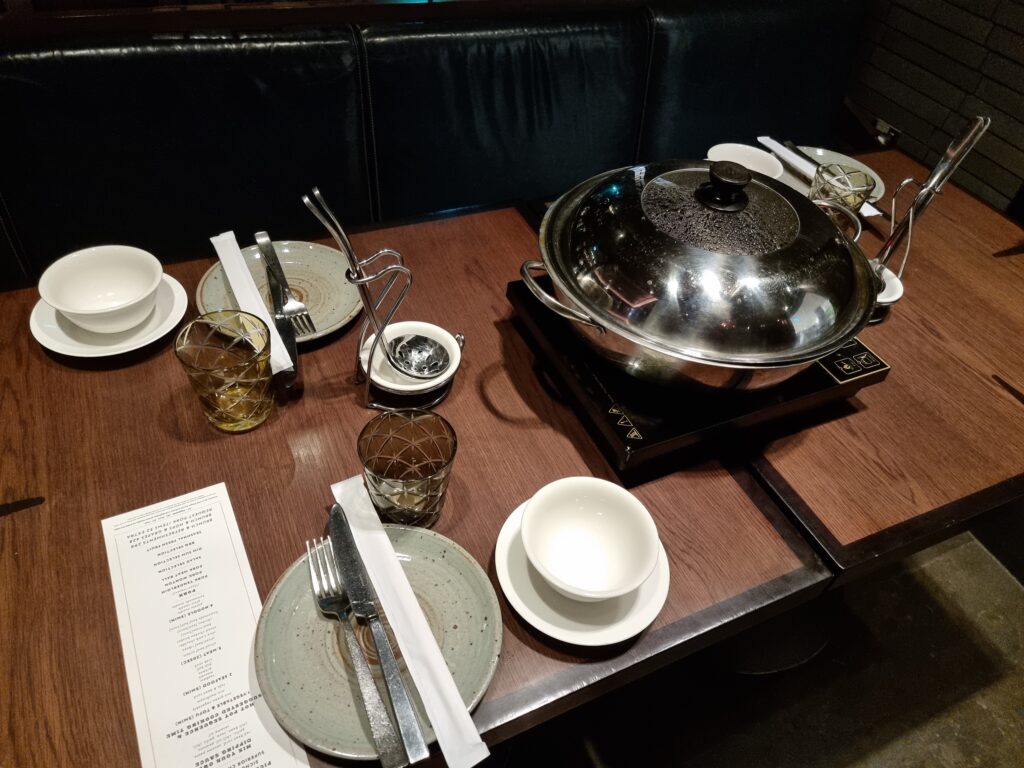 The hotpot has come a long way from its humble origins in China where Mongolian soldiers used their helmets to heat up a broth in which they cooked their meals, now it's a five-star experience in a stunning setting like Dai Pai Dong.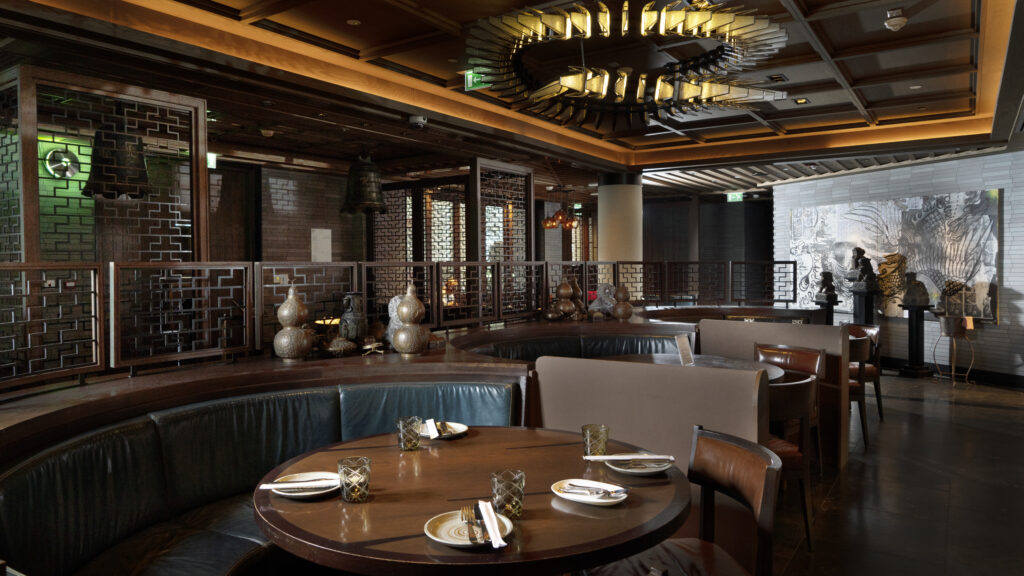 We are warmly greeted and shown to our table by our lovely hostess who's called Sane, she flicks on the burner under the hotpot and gets the broth bubbling away while she offers us drinks.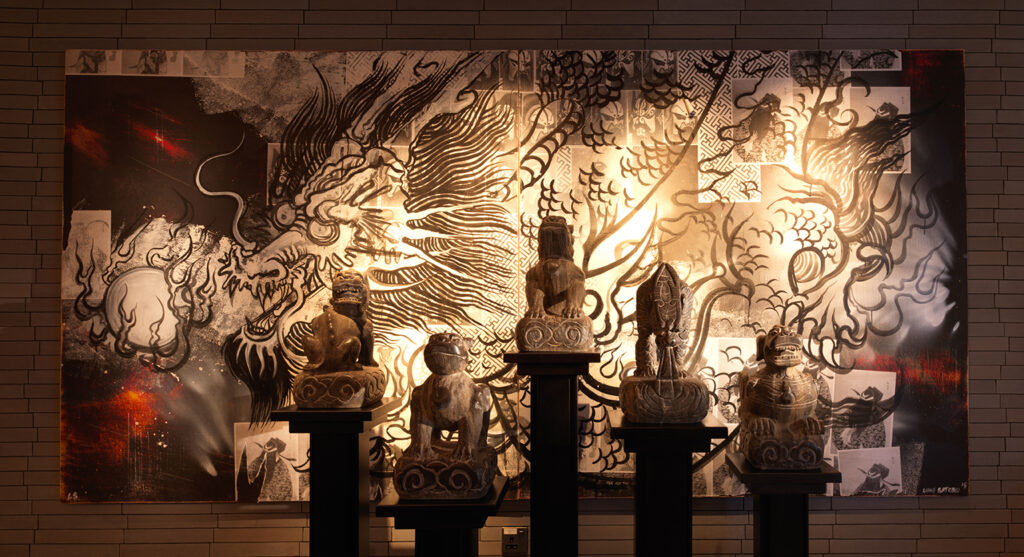 The Food
It's a full meal that starts with a variety of salads followed by their signature array of dim sum, grilled meats, crispy spring rolls, and we are off to a fantastic start.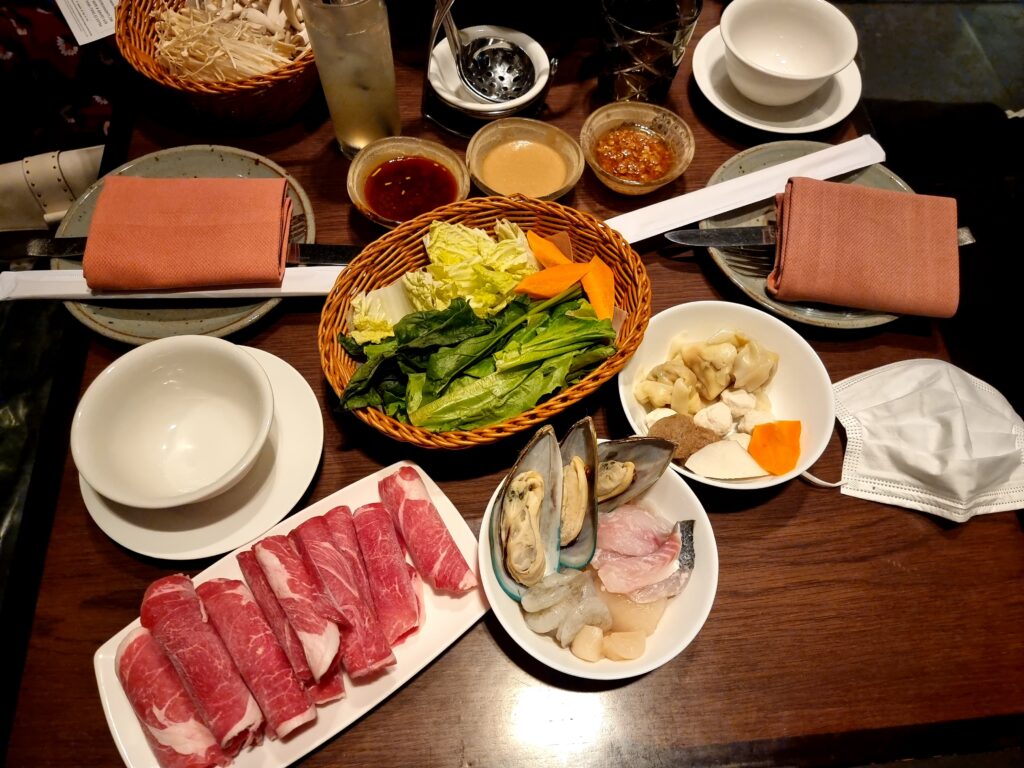 We get to mix our own dipping sauce from the different sauces provided which is so much fun and once you have your sauce just the way you want it then it's time to start with the hotpot.
The dim sum and the grilled beef are simply amazing and as we work our way through them the table is quickly filling up with a variety of vegetables, noodles, tofu, mushrooms and meats that will go in the hotpot.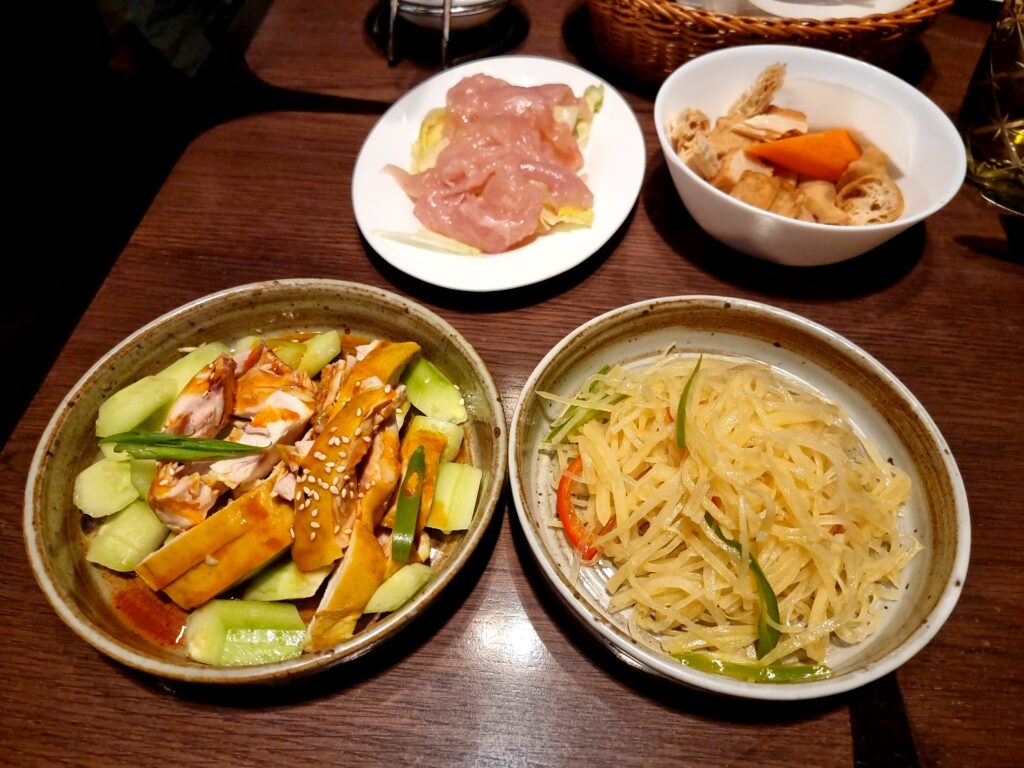 The restaurant provides instructions on the menu about how long to cook each item, which helps the novices to get it right. The pot is divided into two sections, one has a mild chicken stock and the other side is a fiery Sichuan soup, giving you two distinct flavours.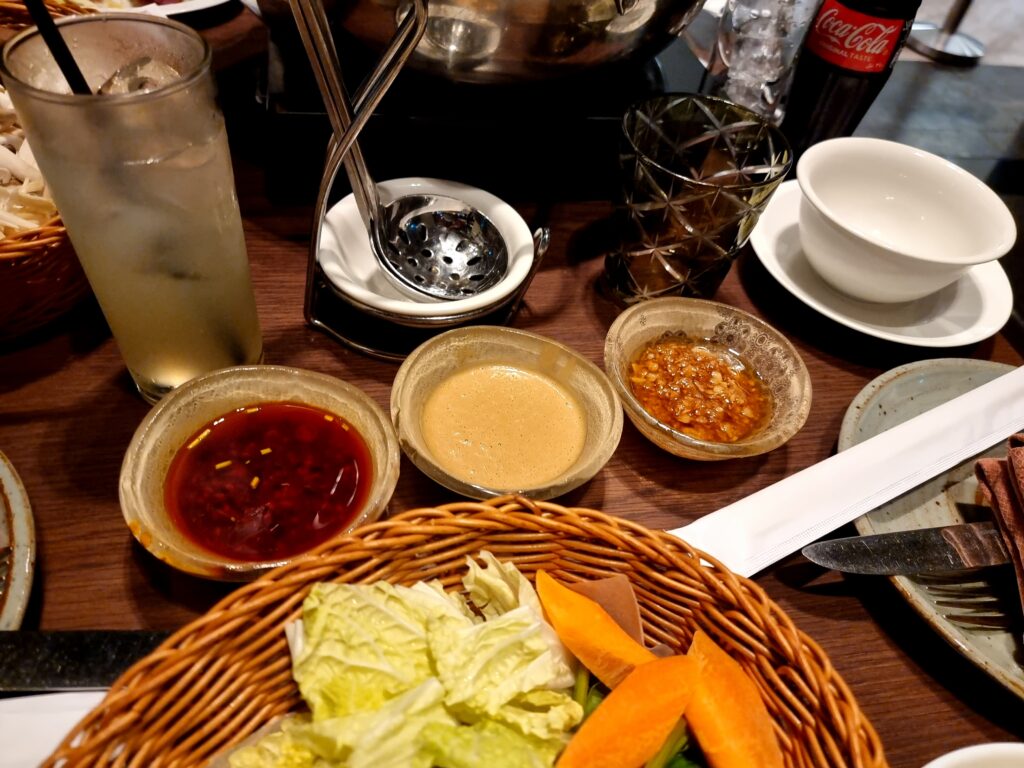 We loved how the fresh mushrooms tasted so different when cooked in the spicy soup than in the chicken stock, each item came out tasting so different and if you vary the time you cook them the taste changes, we really enjoyed experimenting.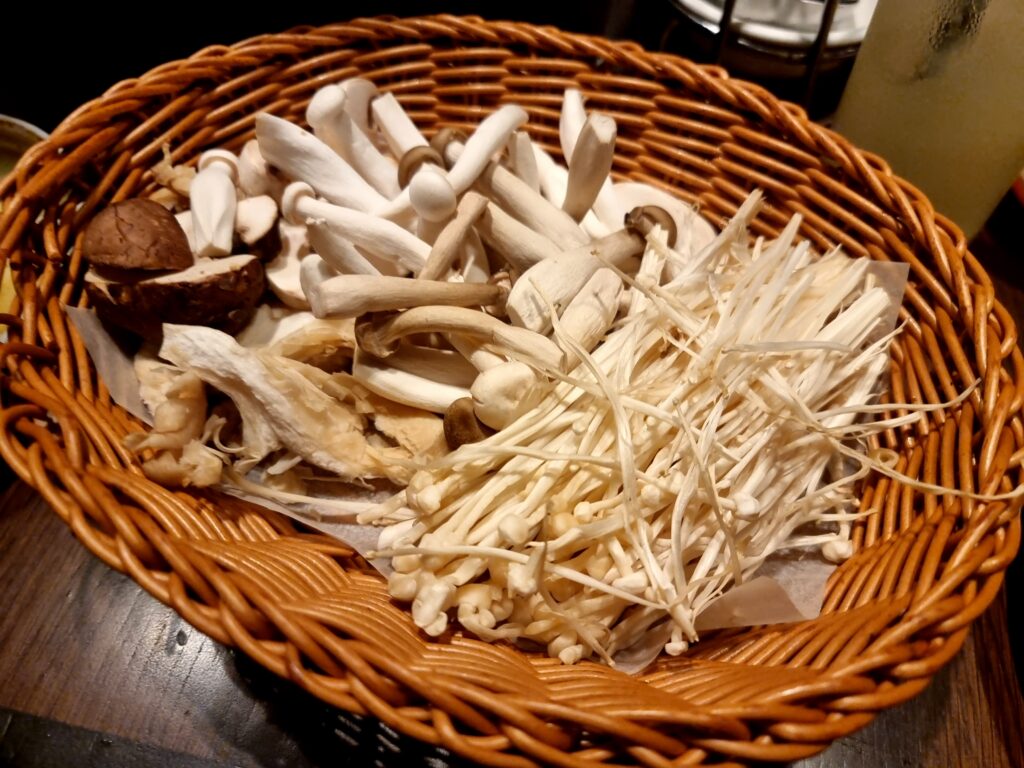 The variety of food is absolutely mind-boggling, all the vegetables in the world seem to be on the table, different types of mushrooms, noodles and an endless variety of meat, there's chicken, variety of seafood, lamb, beef, and then you have the exotic stuff like chicken feet and beef tripe. Licenced meats are available too at a small charge.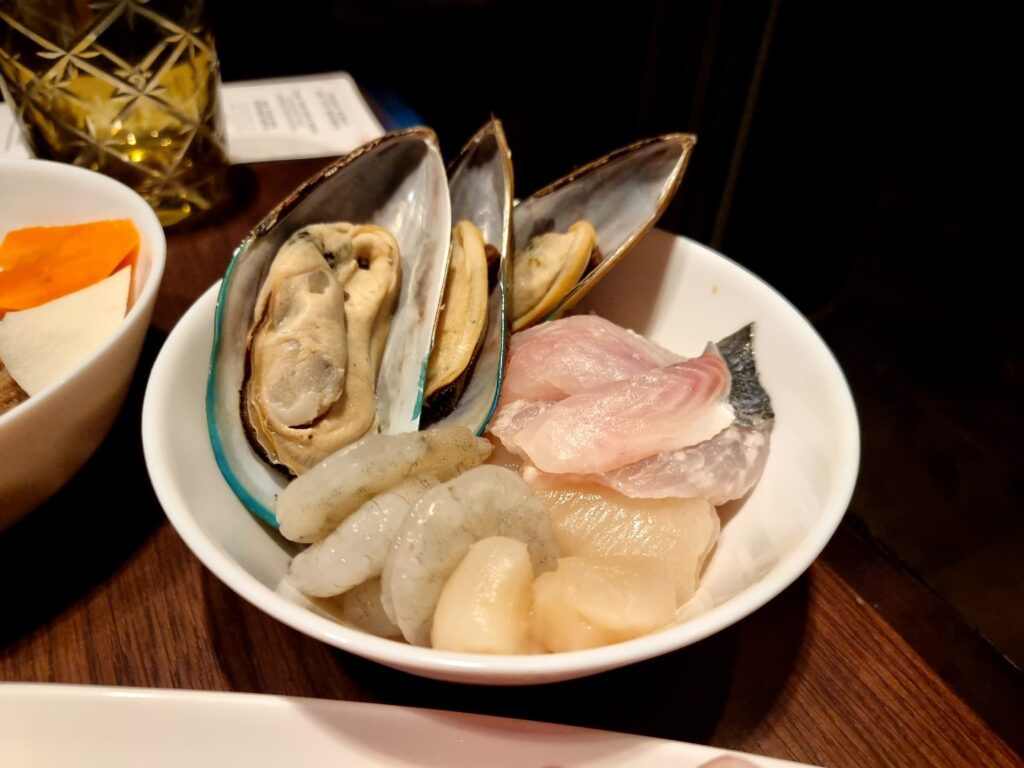 The highlights were the beef ribeye and the lamb shoulder, both thinly sliced and flash cooked for 30 seconds in the spicy Sichuan soup were absolutely delightful, we kept asking for more.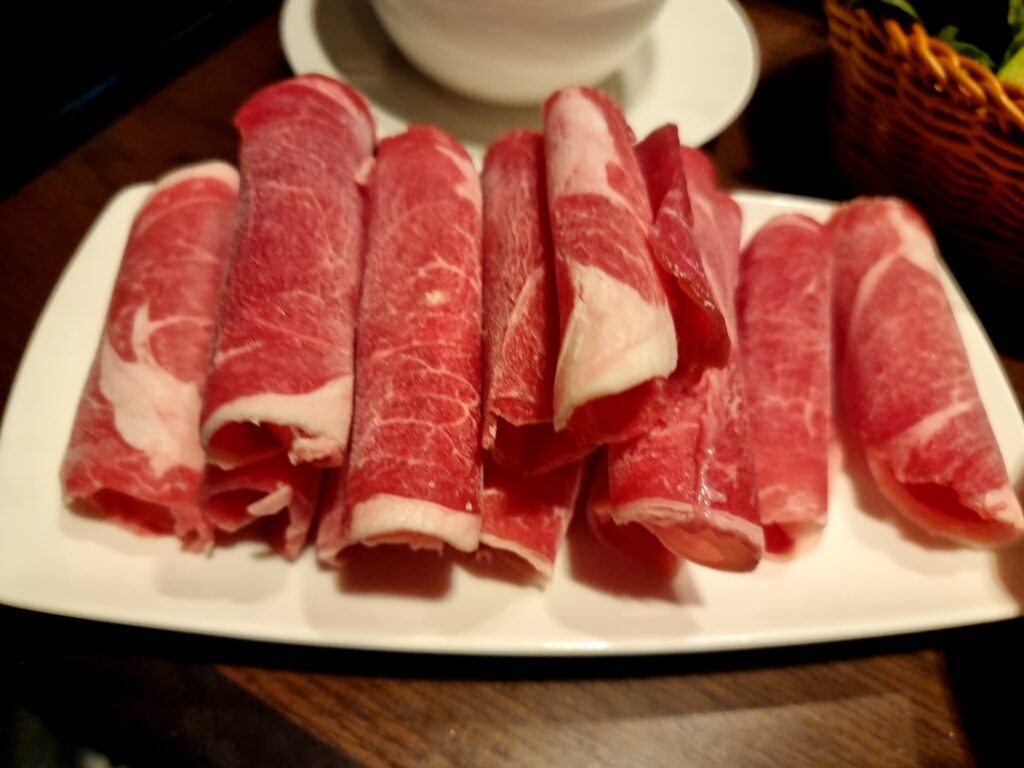 It's such an entertaining experience and each guest does his own food which keeps everyone engaged leading to great conversations and a delightful meal, watch out though as you will get carried away and eat way too much.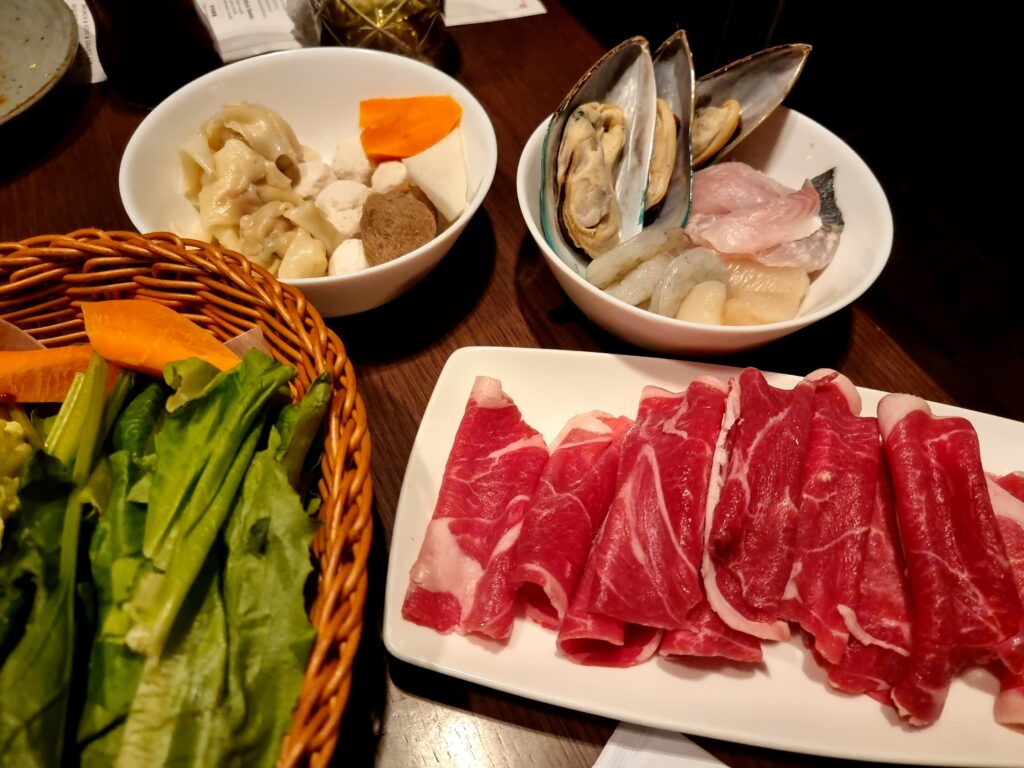 The meal ends with a selection of fresh seasonal fruits, which is great as after a huge meal we hardly have any space for a heavy dessert.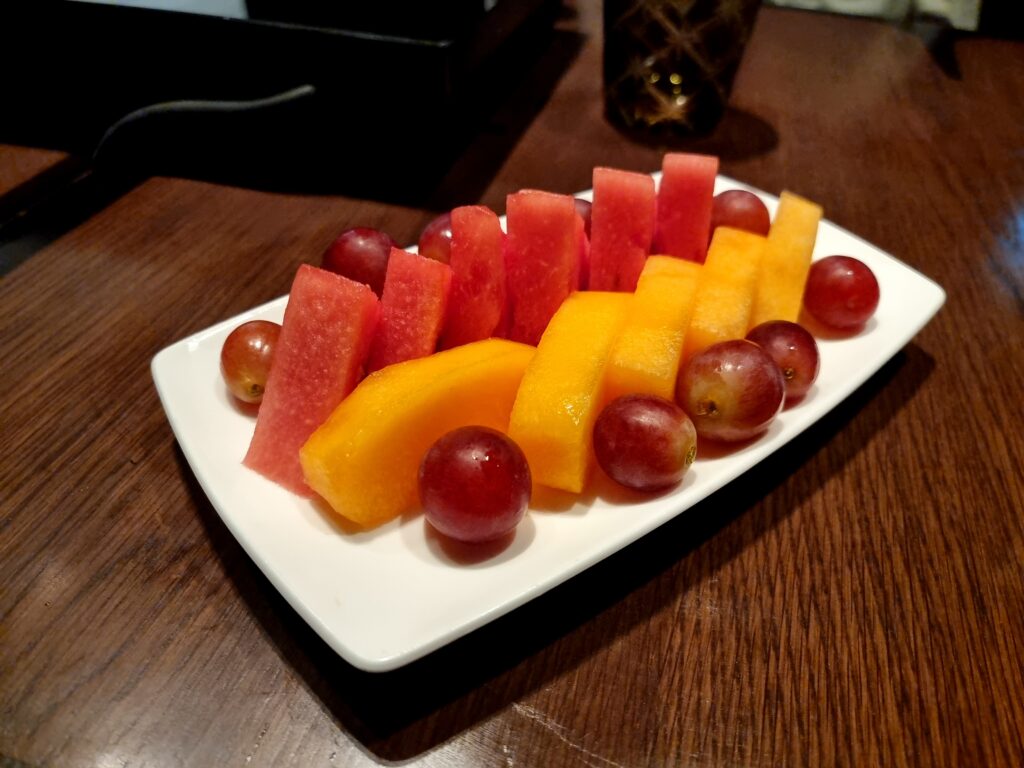 The Verdict
It's definitely an experience worth trying, you will love it and come back for more. The food is just amazing, the variety endless and the service is excellent.
When the weather is better, you can sit on the patio enjoying the stunning views of Abu Dhabi while you dine, which adds another dimension.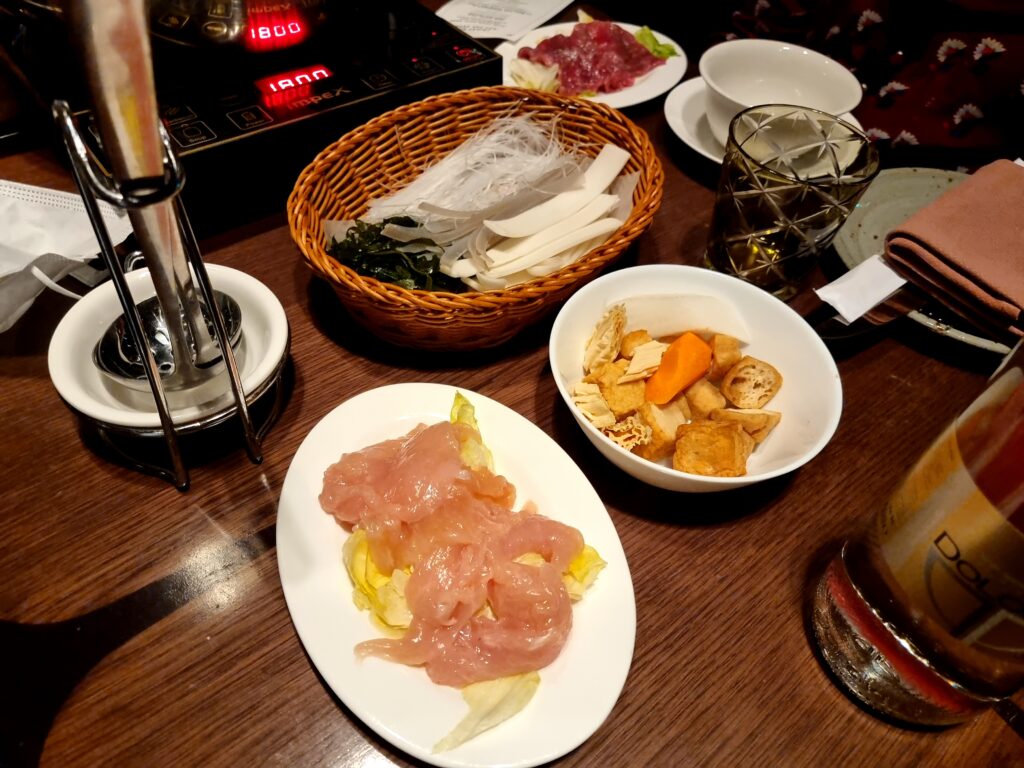 The ambiance at this multiple award-winning venue is certainly classy and once you settle down the staff really make sure you have a great time, which we enjoyed immensely. We highly recommend a visit soon.
The Packages
Brunch & Refreshments – AED 298 / Brunch, Hops & Grapes – AED 428 / Licenced meats -AED 32 extra.
For the menu, click here.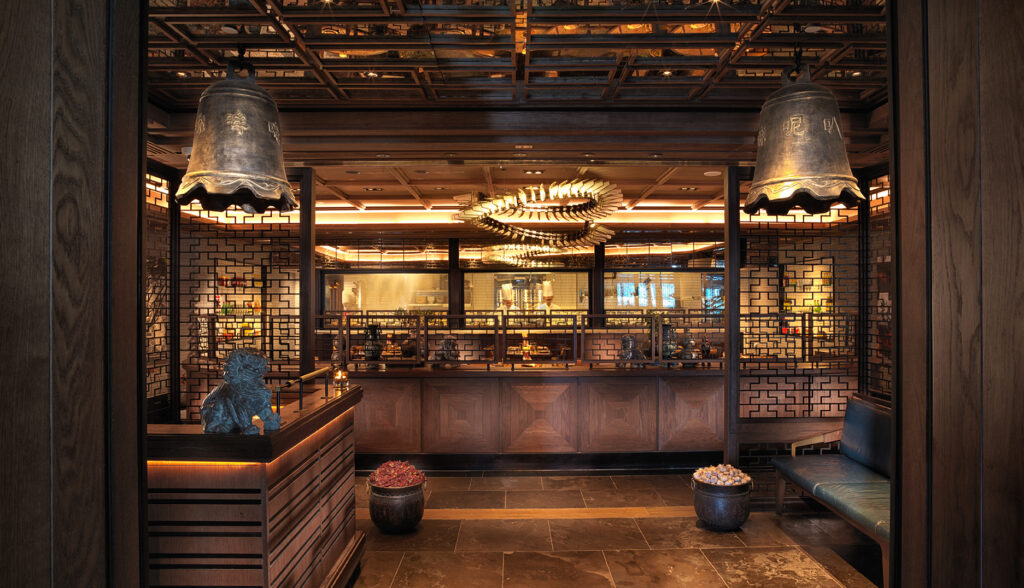 The Contact
For reservations, please call +971 2 813 5588 or email [email protected]