Brunch is back with immersive masterclasses and COYA Abu Dhaqbi is refreshing its incredibly tempting menu of Peruvian delicacies and bringing back its live music acts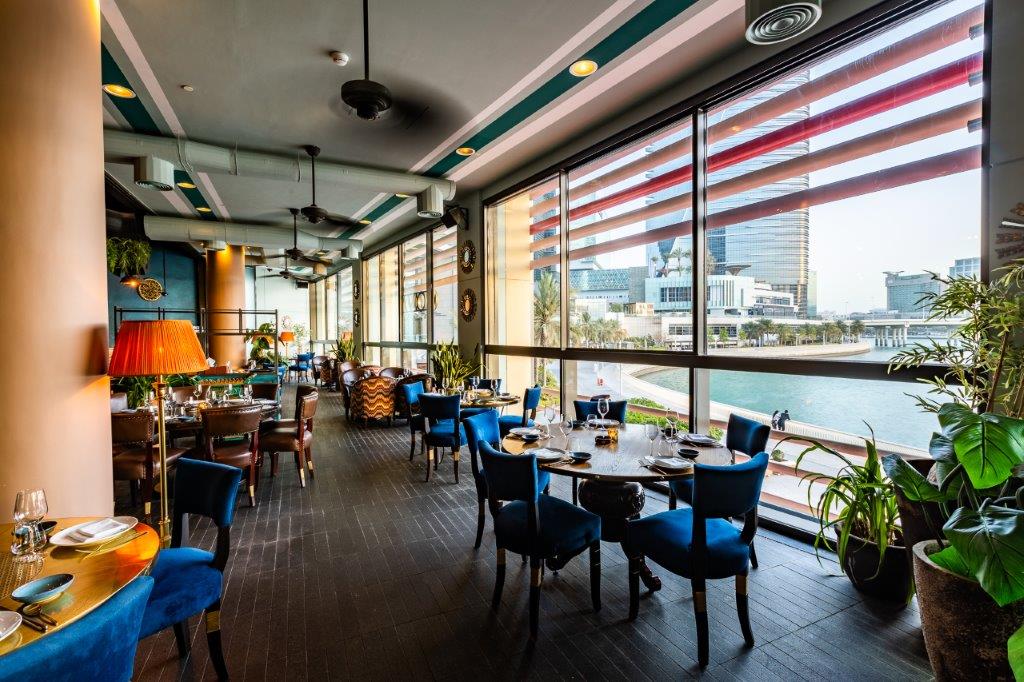 This September, COYA Abu Dhabi is extending the joyful and laid-back vibes of summer with a whole host of uplifting experiences. Marking the start of the new season, the Al Maryah Island hotspot is welcoming back guests to its ever-popular Saturday brunch in spectacular style. Adding more to the fun and special memories, it is also enticing culinary enthusiasts and party goers with a whole array of remarkable dishes, live music and more unforgettable experiences that will delight those with an elevated taste.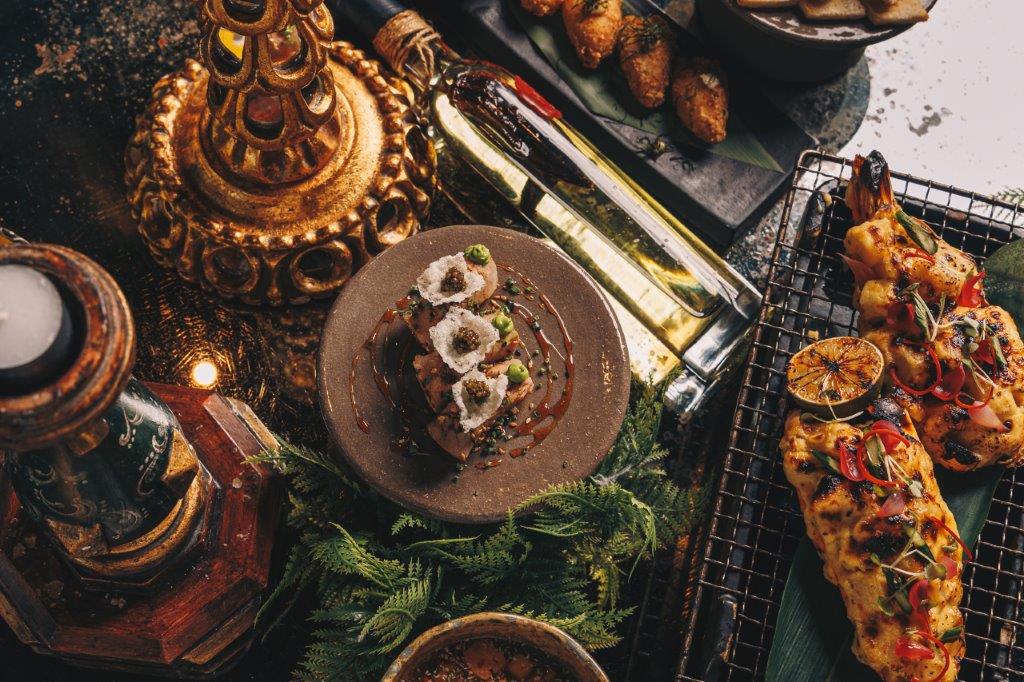 Brunch is back  
COYA Abu Dhabi is delighted to officially welcome the return of its much-loved Saturday brunch. With the first event set for September 3rd, socialites, music lovers and food connoisseurs are invited to mark their return to the UAE capital and the start of the new season with an unforgettable party brunch.

Offering exceptional Peruvian dishes, refreshing cocktails, captivating beats by COYA Music's resident DJ and stunning waterfront views, it offers the perfect opportunity for residents and visitors to catch up and celebrate the weekend.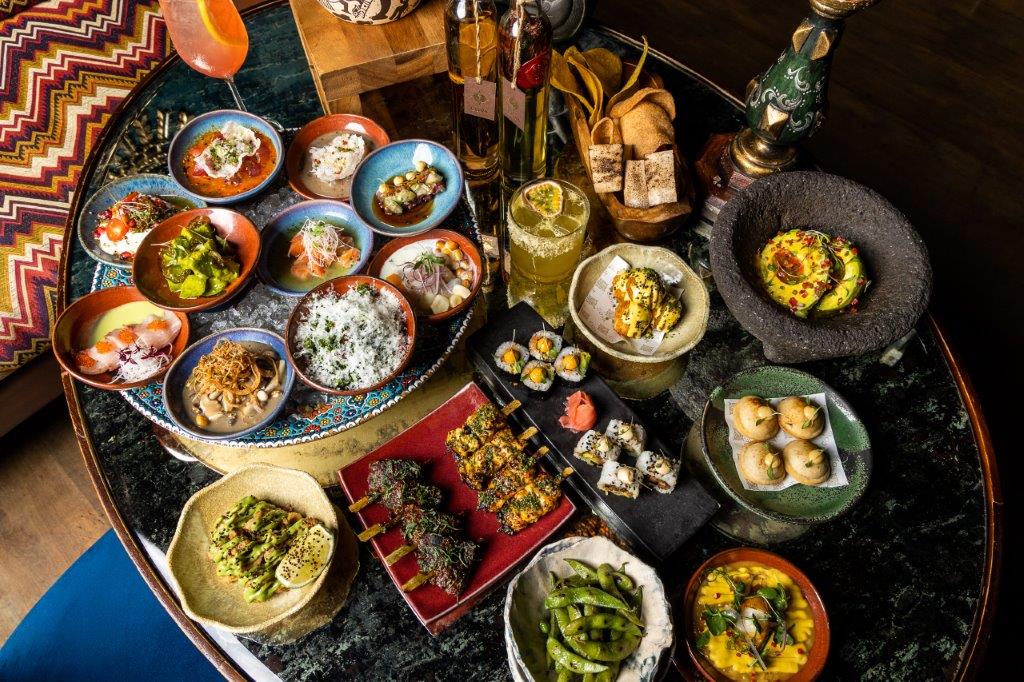 Making each brunch experience special, the venue's award-winning bartenders are back with a special brunch cocktail that are certain to inspire guests to kick start jovial times. Creations such as the Solar Spritz with a Peruvian twist, the fruity Pina Morada, the Mediterranean-style Mora Tonic, and the legendary trademark Pisco Sour ensure the perfect start to the afternoon while soaking up COYA's signature vibes.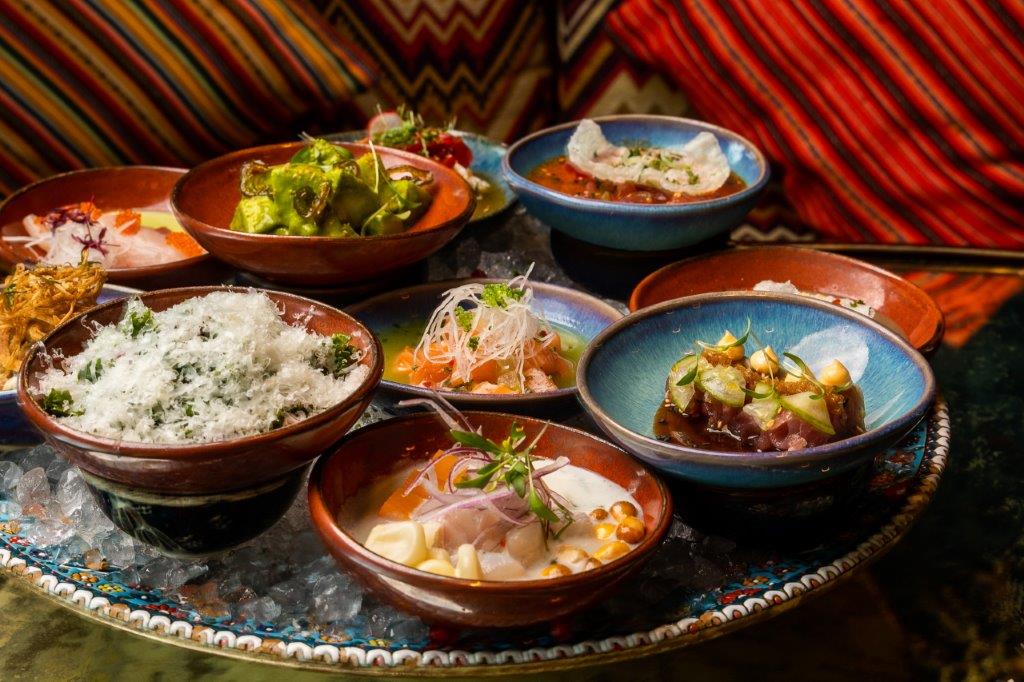 Establishing itself as the true purveyors of Peruvian cuisine, the culinary team have rolled up their sleeves and curated an incredible journey through Latin America. A must-have on each occasion, the experience starts with the creamy guacamole prepared fresh at the table and features culinary masterpieces by Chef Pang such as succulent anticuchos, slow-cooked beef ribs glazed with miso, and thoughtfully prepared corn-fed baby chicken, and salmon with barley.

Those wishing to further elevate their dining experience are also invited to try the grilled tiger prawns for an additional AED 80, or the grilled wagyu sirloin for a further AED 200.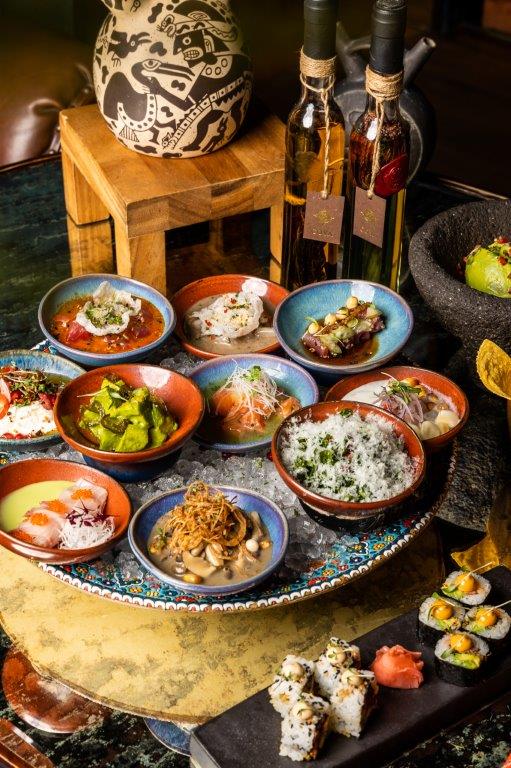 Meanwhile, the COYA Dessert Platter steals the show with its mesmerizing display of handcrafted sweet delicacies, fresh churros, chocolate truffles, and much more, ensuring a magical conclusion to the party.   
Those who want to extend the fun and weekend celebrations are invited to continue the party at the after-brunch experience, with fresh cocktails, beers and hops available at a special price exclusively for COYA brunch guests. A truly unmissable addition to the brunch experience, the DJ will effortlessly keep the tunes pumping and the good vibes flowing until 5pm, providing extra opportunity for everyone to hit the dance floor in style.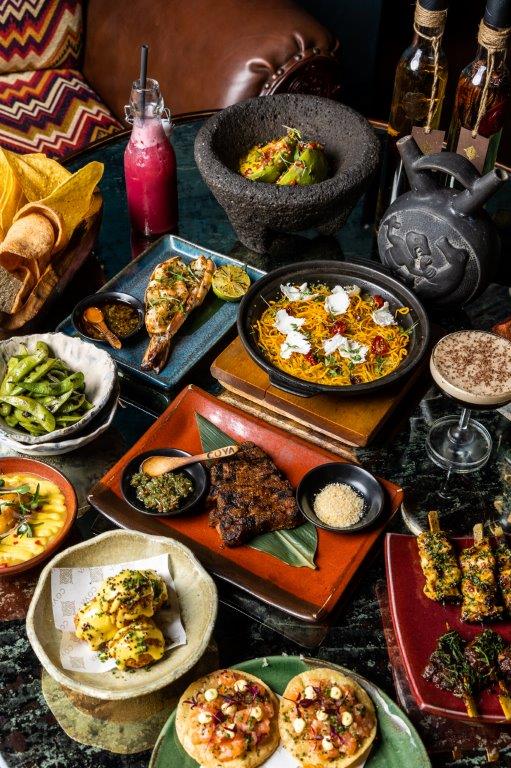 The after-brunch cocktails and grapes for COYA's guests are priced at AED 45, with hops priced at AED 35. The after-brunch offer is exclusively available for guests at COYA brunch only, and not for outside guests and is available from 3:30PM to 5PM.
Saturday Brunch at COYA Abu Dhabi returns on September 3. Running from 12.30pm to 3.30pm every Saturday, packages start from AED 298 for soft drinks, AED 438 for house beverages and AED 588 for premium beverages.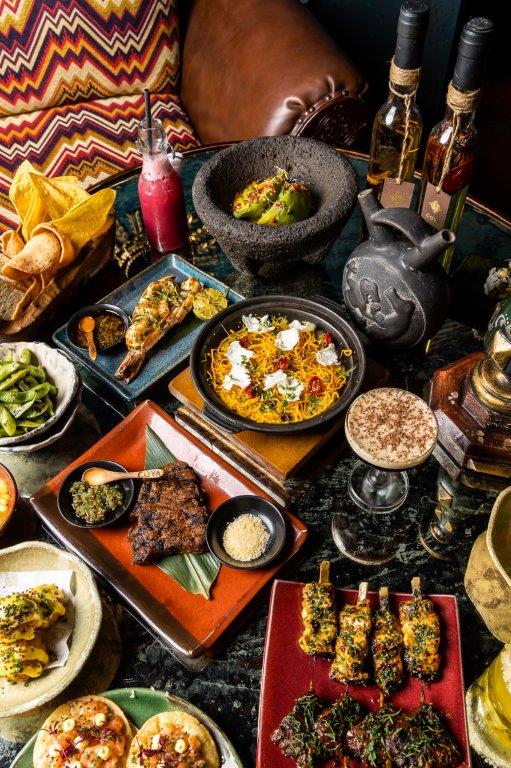 Pisco and Ceviche Masterclass  
COYA Abu Dhabi is delighted to elevate the month of September with another edition of its legendary Pisco and Ceviche Masterclass.
The immersive culinary experience invites food and beverage connoisseurs to roll up their sleeves and learn how to mix the classic Pisco sours, Latin America's most famous cocktail, and create three flavour-filled ceviches, the iconic national dish of Peru.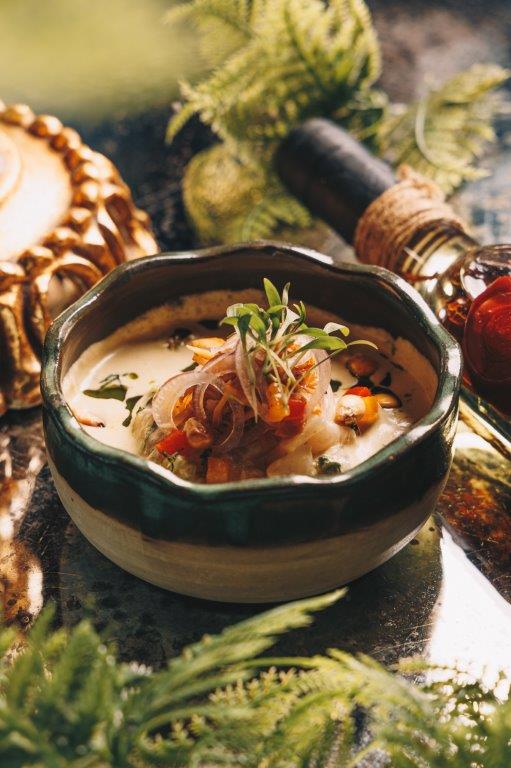 Starting in The Pisco Bar, the expert bar team begin the journey by explaining the history behind the pisco and demonstrating the skilled craftsmanship that goes into infusing every bottle and beverage. Once each guest has prepared their delicious concoction, the experience is moved on through to the restaurant, where COYA's highly skilled chefs present the fabulous traditions and techniques behind the wonderful tastes of Peru's famous ceviche. They will guide guests to make three fresh ceviches,
After the masterclass has concluded, participants will tuck into a delicious three-course lunch full of COYA favourites. This includes starters like guacamole, corn salad, and wagyu beef baos, plus mains such as grilled corn-fed baby chicken, Quinoa and pumpkin rice iron pot and Chilean sea bass rice iron pot. Finally, the journey ends with a helping of authentic churros and milk chocolate sauce, or Chicha Morada.
The Ceviche and Pisco Masterclass experience will take place on Sunday, September 25, from 12.30pm to 4pm, priced AED 330 per person.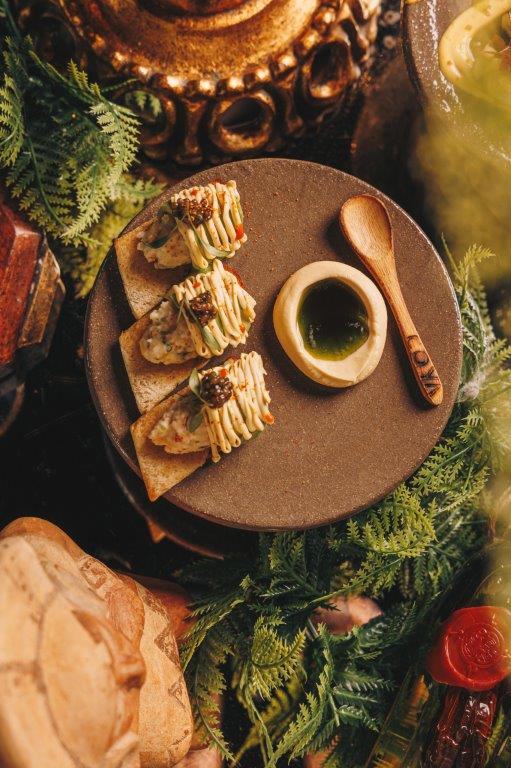 Fresh flavours and incredible new dishes
In celebration of the start of Abu Dhabi's busiest and most exciting season, Chef Pang and his expert team have elevated the hotspot's delectable à la carte menu with some tempting new Peruvian recipes.
Fusing innovative ideas with traditional techniques and authentic Peruvian ingredients, guests are now invited to try new dishes on the menu. Sushi fans won't be able to resist the new tiger prawn maki roll with pumpkin, XO sauce, bonito and escabeche, while the brand's iconic fresh ceviche selection has been extended to include salmon with tomato, basil, white balsamic and ikura, the new sea bream stars an aromatic fusion of smoked coconut, cider, banana blossom and basil oil and is the perfect gluten free option.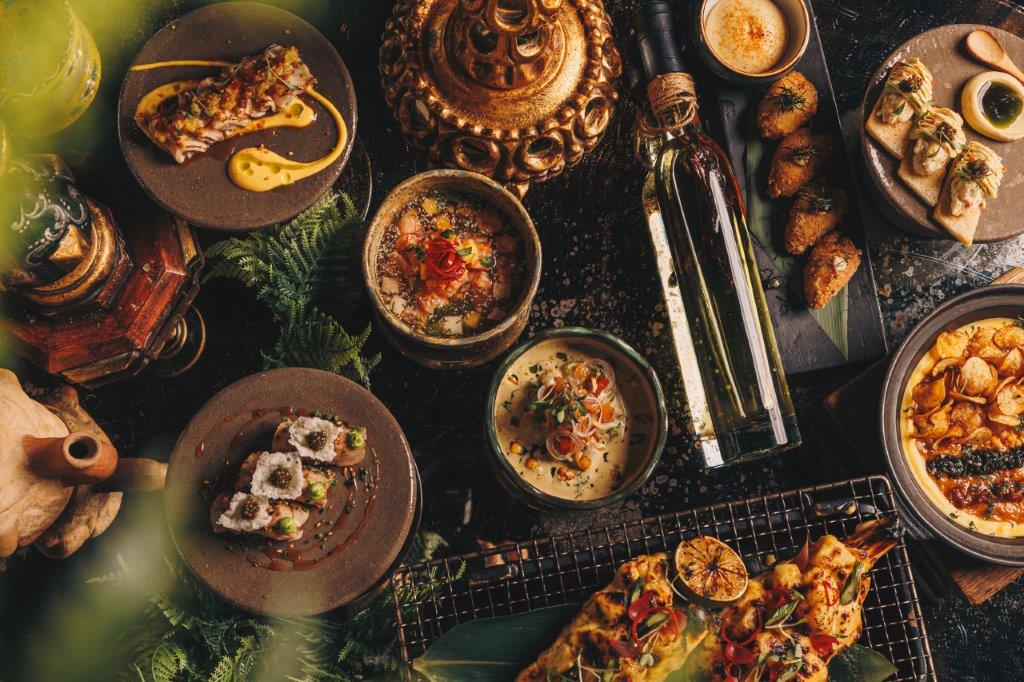 Providing more sharing-style dishes, diners can tuck into the deliciously sweet grilled corn with tamarind soy butter, manchego cheese and dried lime, stuffed squid with wok rice and lemongrass aioli, and irresistible corn arepas with braised beef, beans, burrata cheese and creamy avocado.
Finally, those with a passion for seafood will be in their element with magnificent tiger prawn thermidor, while the unique flame-seared amberjack sashimi combines the creative and delicious flavours of sea urchin, beetroot, pumpkin aioli and aji amarillo.
Guests are invited to indulge in the new dishes and signature favourites of COYA Abu Dhabi's à la carte menu every day of the week, for dinner and lunch 12.30pm to 12.30am, excluding Saturday where brunch is offered.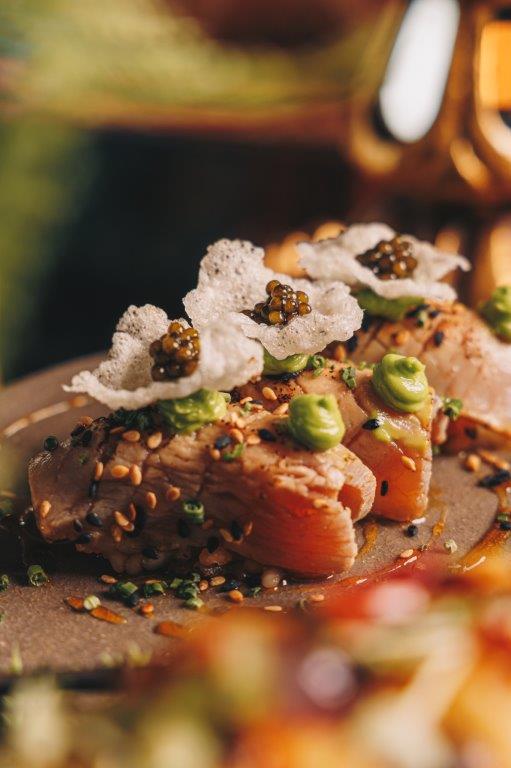 Azucar
COYA Abu Dhabi is keeping the lively summer vibes flowing into September by hosting yet another edition of 'Azucar'. the brand's fun-filled live music night resumes from Thursday, September 1st from approximately 9pm onwards and will run every Thursday night.
Uniting music lovers, dancers and socialites for one sizzling night of uplifting tunes, the five-piece Cuban band Cubache is guaranteed to have every guest up on their feet dancing. Taking place within the elegant and stylish ambiance of the Pisco Bar, the award-winning Cubache will perform an addictive fusion of Latin and Afro rhythms, influenced by Spanish, French and Afro Cuban cultures.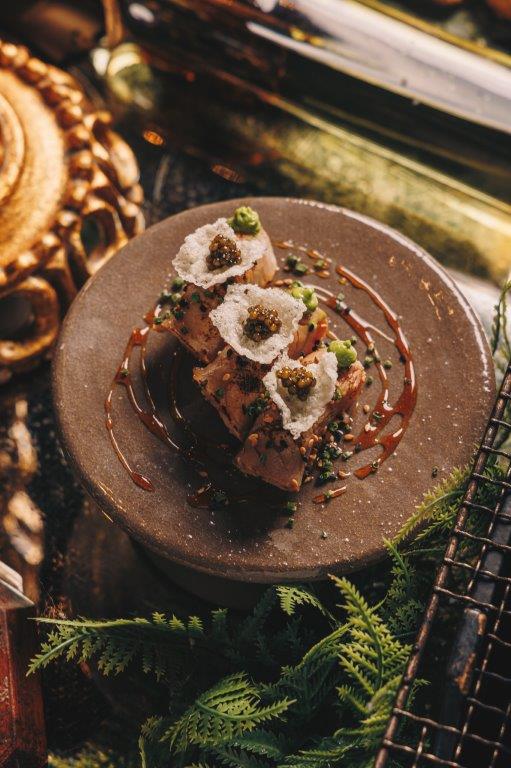 Peruvian bar bites will also be available, while guests on the terrace and in the restaurant are invited to dine on the iconic venue's full array of irresistible à la carte options, including juicy wagyu beef baos, tiger prawns maki rolls and crispy king crab toasts.
The September edition of 'Azucar' will burst into life on Thursday, September 1st from 9pm onwards and will run every Thursday night. Reservations for tables are recommended, beverages and bar snacks are available at the Pisco Bar, while the restaurant and terrace are reserved for à la carte dining.
Reservations at COYA Abu Dhabi are highly recommended. For bookings, please call +971 02 306 7000.