A tempting array of lively brunches, magical afternoon teas and unmissable dining and nightlife experiences are on offer this May.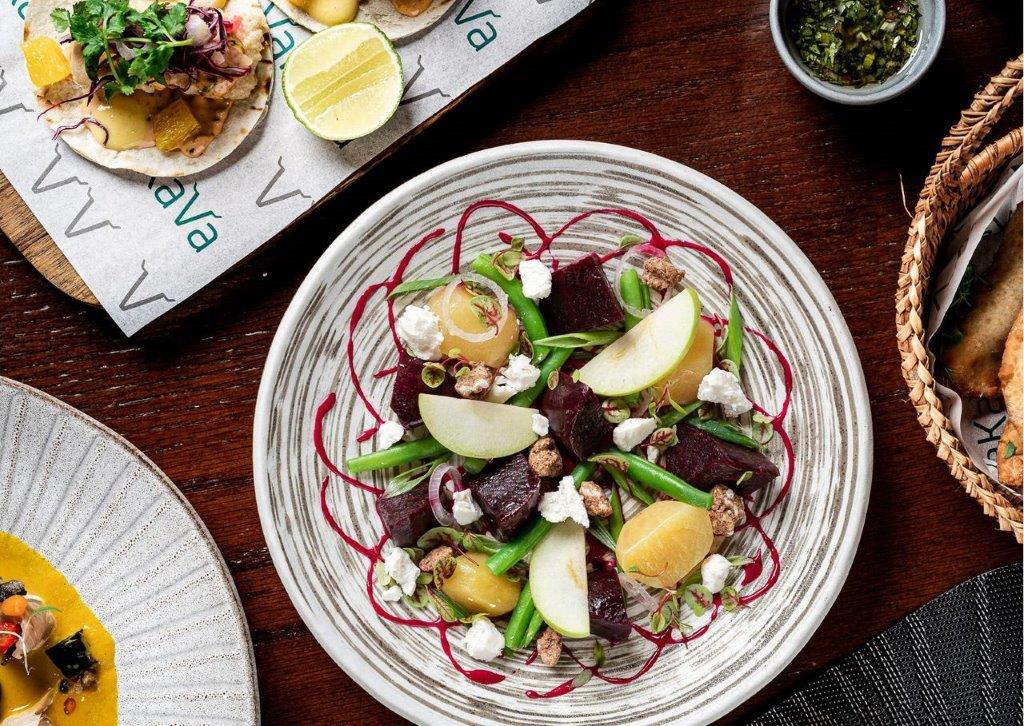 Living up to its reputation of being a dining destination, here is what the team at the Conrad Abu Dhabi, Etihad Towers has come up with for the month of May 2023
VaKaVa Saturday Brunch
Inviting guests to party the Latino way and immerse themselves in Latin America's fabulous flavours, colours and aromas, the VaKaVa Brunch is an unforgettable experience from start to finish.
Presenting an exclusive, adults-only ambience infused with uplifting tribal beats, expertly crafted dishes, and unique artistic concoctions, VaKaVa keeps the lively vibes flowing from 2 PM to 7 PM every Saturday.
The perfect way of celebrating being back in town after the summer break, guests are treated to Chef Eber's ever-changing delectable menu of Peruvian bites.
Refreshed every few weeks to provide a new array of enrapturing specialities, friends and loved ones are free to unwind and relax whilst great savouring starters such as creamy signature house guacamole, salmon tiradito, wild mushroom flatbread, lamb anticucho and crispy prawns.
The VaKaVa Saturday Brunch is available to experience every Saturday from 2 PM to 7 PM, with packages starting from AED 295 for soft drinks and AED 495 for house beverages.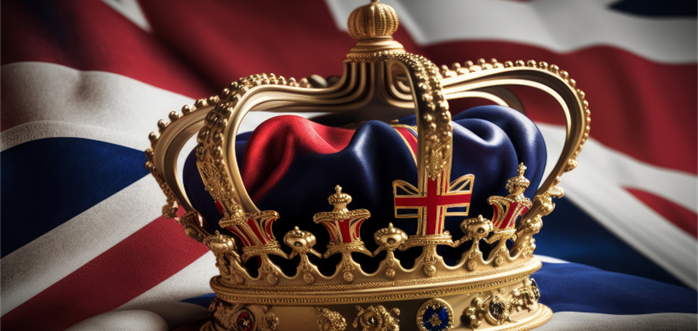 Nahaam Saturday Brunch – Pardon my Brunch, A Brunch Fit for a King
Join us at Pardon my Brunch for a royal experience!
Watch the King's Coronation live while indulging in our opulent buffet, featuring traditional British dishes like beef and salmon wellingtons, as well as international specialities.
Sample delectable bites like octopus carpaccio and beef cecina, and save room for dessert with classic English treats such as Bakewell tart and Eton mess. Our signature 4-Minute Egg and Breakfast in Bread sandwich is not to be missed. Come brunch like a king and enjoy the live tunes as we take you on a culinary tour of London's iconic sights. Don't miss out!
Pardon my Brunch is available to enjoy every 12:30 PM to 4 PM with packages starting from AED 375 Soft Beverages AED 495 House Beverages, AED 765 British Experience AED 125 for children aged six to twelve.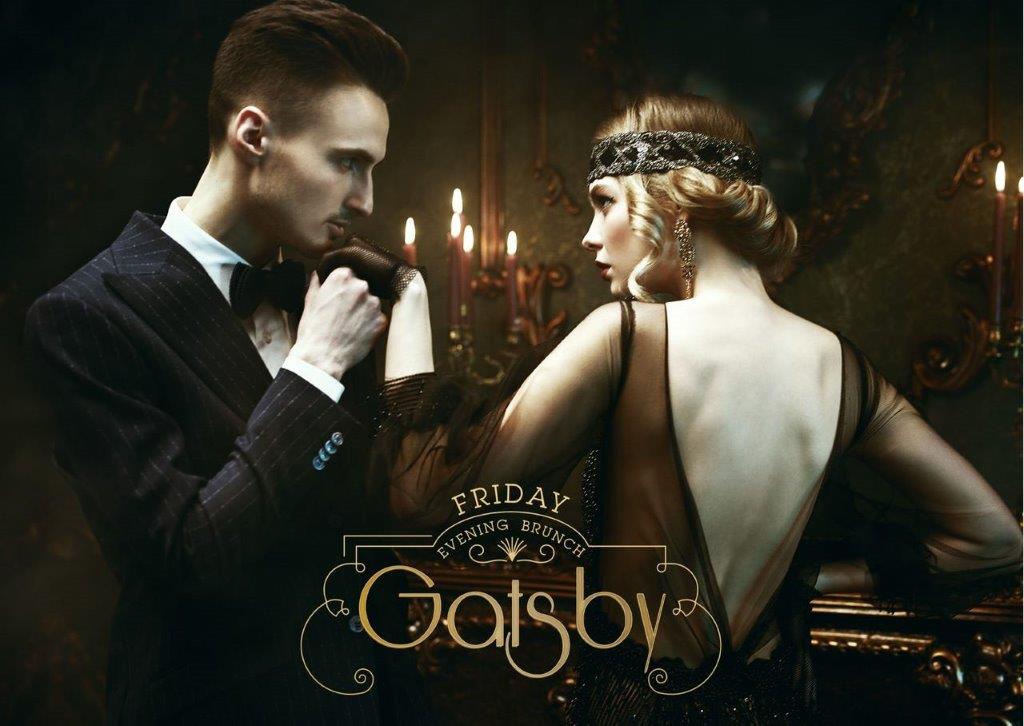 The Gatsby Brunch at Ray's Bar
Taking guests back in time to the glamour and elegance of the roaring 1920s, the Gatsby Brunch at Ray's Bar is a compelling and thrilling Friday evening affair like no other.

Starting the weekend with a sophisticated party inspired by Fitzgerald's timeless tale of love, extravagance and success, the hedonistic evening provides a flawless fusion of delicious cuisine, live music, classic cocktails, and sensational views from the 62nd floor.

Oozing retro-style class and nostalgia, Ray's Bar is transformed into an exclusive 1920s speakeasy filled with catchy tunes and endless good times. Guests are encouraged to don their finest 1920s attire and fully immerse themselves in the charm and style of this romantic period.

Upbeat and atmospheric melodies from the talented live band set the mood perfectly for the night of fun and special memories, while free-flowing cocktails, grapes and bubbly keep spirits joyful throughout the night, showcasing the best flavours and ingredients of 1922.

The Gatsby Evening Brunch at Ray's Bar is available to experience every Friday from12th Mau, 7 PM to 10PM with packages starting from AED 299 for cocktails & house beverages or AED 399 for cocktails, house beverages and prosecco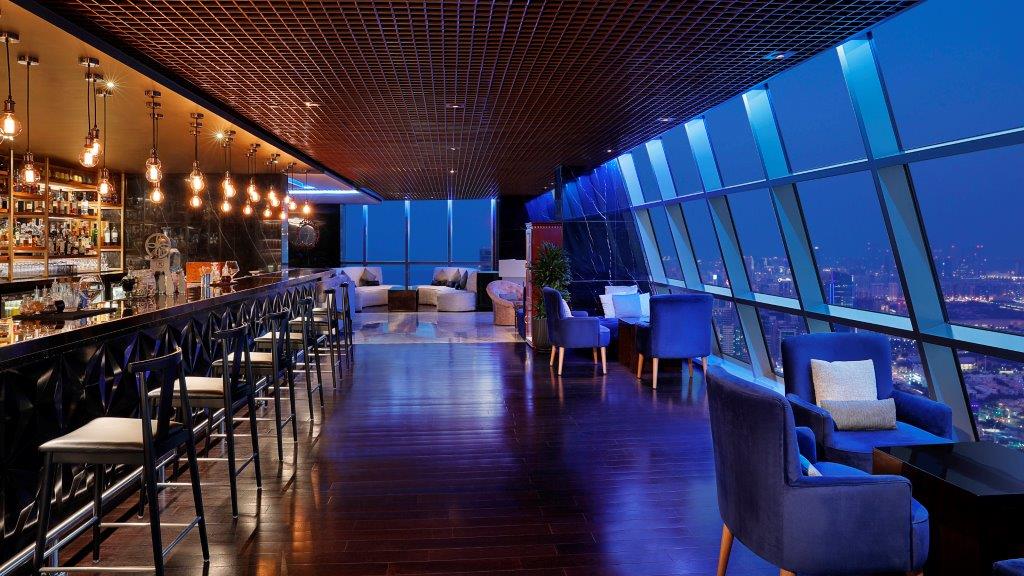 Wagyu and Rum
Monday – Saturday | 6:30pm – 10:30pm
Indulge in a succulent 300g Wagyu Rump steak, expertly prepared to your taste and accompanied
by two delectable sides and a refreshing rum at Ray's Grill.
Enjoy the premium quality of our Wagyu beef and the unmatched atmosphere of our eatery.
Monday to Saturday at Ray's Grill between 6:30pm and 10:30pm, AED 320 per person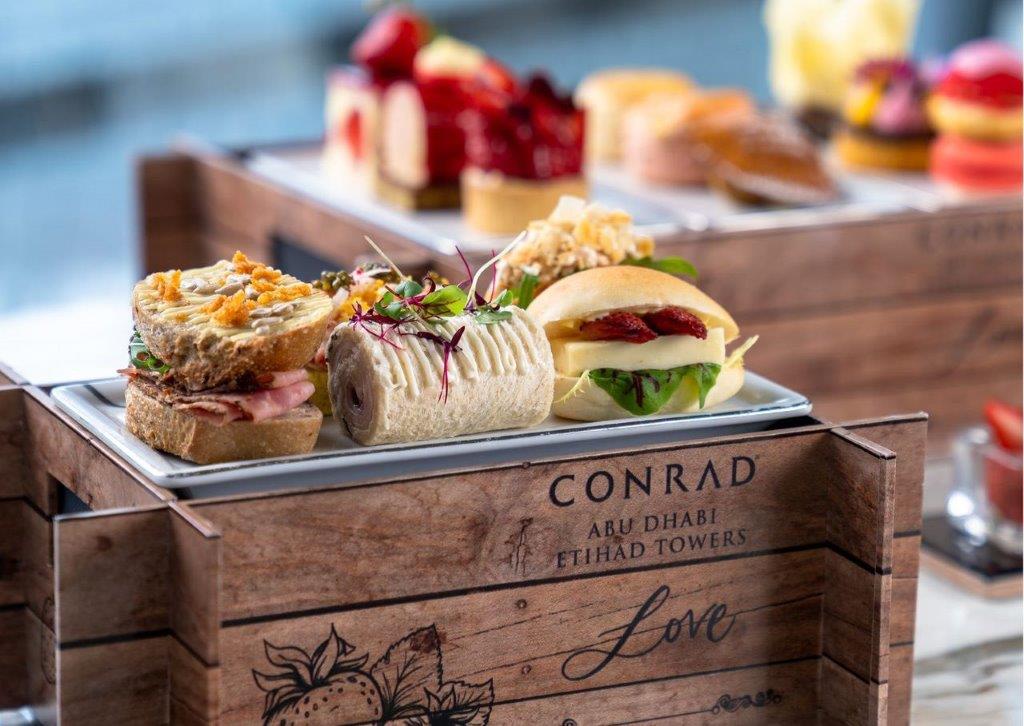 Strawberry Afternoon Tea
Every tea connoisseur simply must experience the wonder that is the Strawberry Afternoon Tea at Lobby Lounge and Observation Deck at 300 this September
Designed to celebrate the sheer joy, versatility and irresistible flavours and textures of quality chocolate, it presents a lavish spread of creative and delectable handcrafted strawberry-inspired delights.

Served within the chic and elegant ambience of the Lobby Lounge, where a live pianist entertains with charming renditions of everyone's favourite modern tunes, or in the beautiful Observation Deck at 300, known for its breath-taking panoramic views of the city skyline and sparkling Arabian Gulf, it's a sophisticated and elegant culinary journey like no other.
Daily, from 2 PM to 6 PM. AED 260 per person at Observation Deck 300 and AED 230 per person at Lobby Lounge.
Live music at Lobby Lounge is available from Tuesday to Sunday, between 3 PM and 5:45 PM.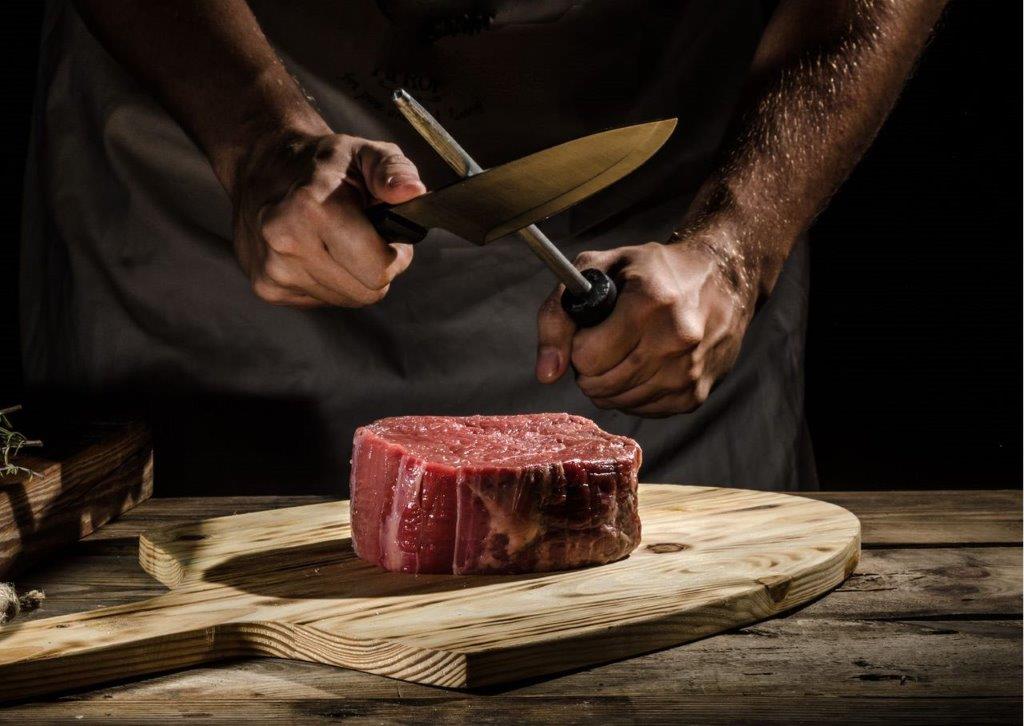 Ladies Night at Ray's Bar
Ladies are invited to take their next girls' night to new heights of incredible at one of the city's highest and most elegant bars. Including free-flowing prosecco and selected cocktails, a food platter, fantastic panoramic views and uplifting live entertainment. Truly an unmissable experience!

Saturday, 8 PM to 11 PM. AED 199 per lady.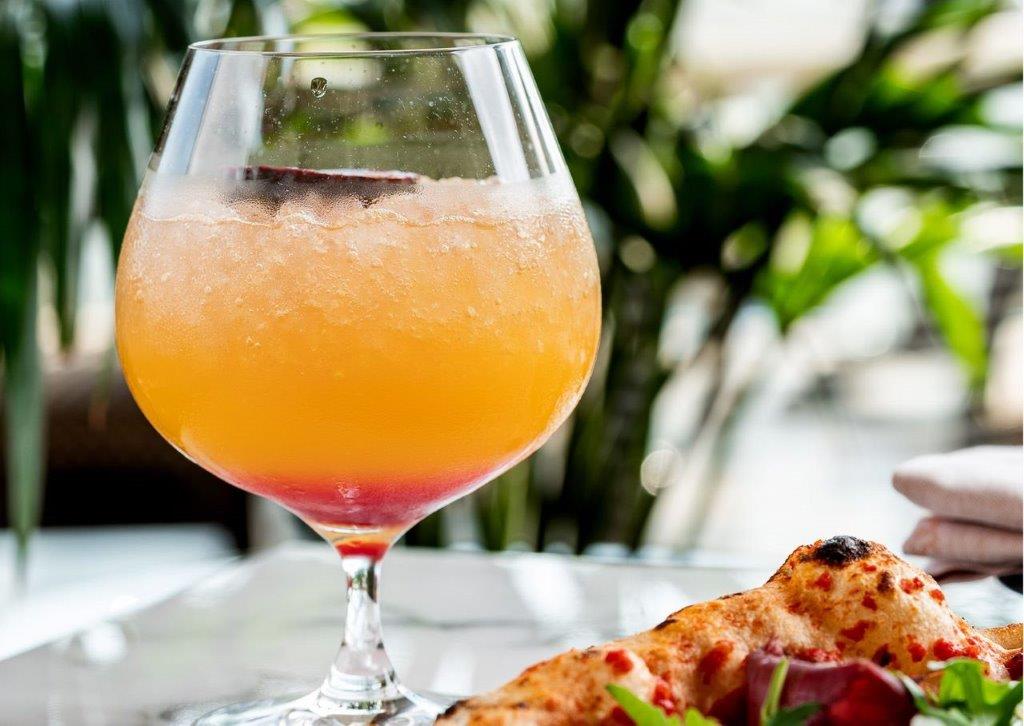 SOLE in Rosa

Get ready for an unforgettable night out with your girls at SOLE Ristorante's Ladies Night!
We're talking free flow cocktails, house beverages, and mouthwatering Italian bites that will have you feeling like you're dining in Napoli.

Trust us, you don't want to miss out on this exciting opportunity to let loose and have a blast. Book your table now and get ready to live it up in true Italian style!

Available every Thursday at SOLE priced at AED 199 per lady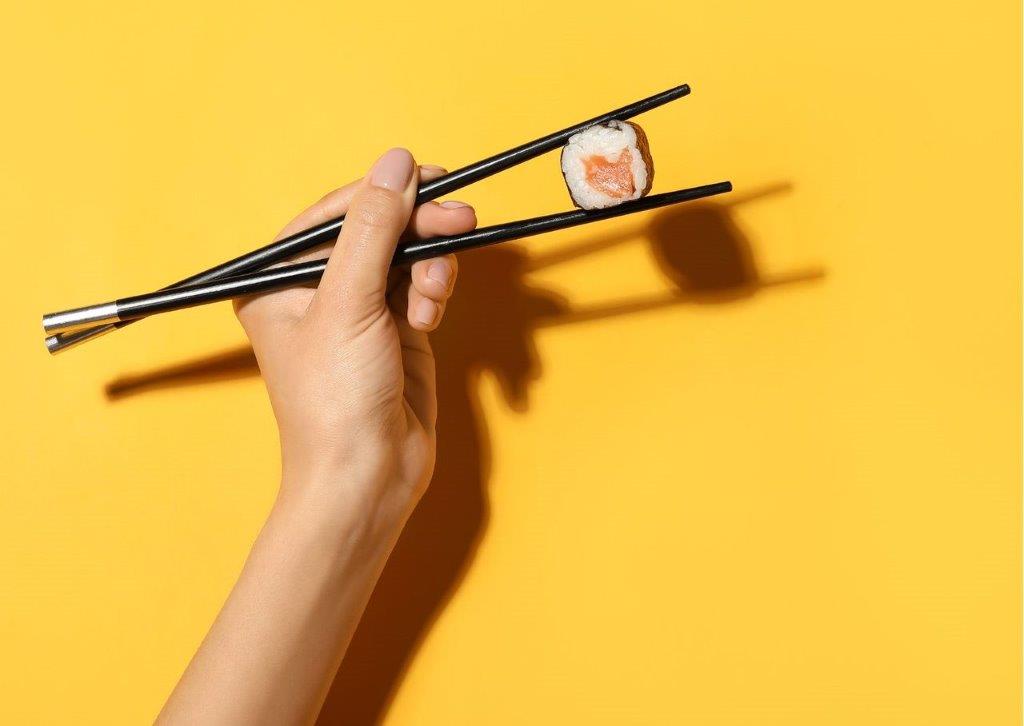 HAPPY HOURS

VaKaVa

Providing the perfect way of ending the day, vibrant and colourful VaKaVa presents a special kind of social hour filled with South American-inspired beverages and ethereal Spanish and Latin beats.
Tuesday to Sunday, from 6 PM to 8 PM. Selected drinks start from AED 25.
Ray's Bar
Whether for a post-work wind-down or a catch-up with friends, Ray's Bar sets the scene flawlessly. Oozing glamour and class, its panoramic views from level 62 always amaze, while its premium beverages are ideal for savouring in front of another stunning Abu Dhabi sunset.
Sunday to Thursday, from 6 PM to 9 PM. Discounts apply to selected beverages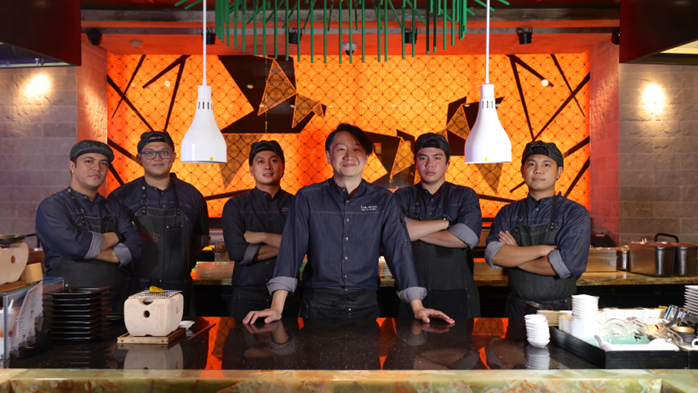 Su-she & Bubbles
Tori No Su, the award-winning Japanese restaurant known for its exceptional contemporary specialties and tantalising ambiance, is inviting all ladies to break up the working week with a very special new culinary experience.
Available to enjoy every Wednesday evening, Ladies are encouraged to relax, unwind and catch up while enjoying a beautiful selection of expertly crafted fresh sushi, joined by free-flowing prosecco and creative cocktails.
Sus-she & Bubbles is available to enjoy every Wednesday, at Tori No Su. Priced per lady AED 129 for selected sushi and free-flowing beverages from 6.30pm to 8.30pm, and AED 199 for selected sushi and free-flowing from 6.30pm to 10.30pm.
Sushi Sunday
Sushi connoisseurs are invited to unite and celebrate the weekend every Sunday at Tori No Su, the UAE capital's most vibrant and unique Japanese restaurant.
Treating guests to an unlimited array of tasty, colourful and artistically presented maki rolls, all expertly prepared by the talented team of Japanese sushi chefs, guests are free to relax and unwind and sample as many different pieces of sushi as they desire.
The Sushi Sunday experience is available to enjoy every Sunday Tori No Su, between 6.30pm and 10.30pm, priced AED 140 per person.
Sushi Masterclass
Tori No Su's talented Head Chef Yosuke is proud to unveil his brand-new sushi masterclass series.
Providing Japanese cuisine enthusiasts with a once-in-a-lifetime opportunity roll up their sleeves and learn how to make freshly rolled, authentic sushi, the fun, interactive and enriching experience is available to enjoy every Sunday.

A highly experienced and award-winning culinary expert, Chef Yosuke will demonstrate the secrets and tricks behind his most popular signature sushi rolls, and invite guests to create and savour their own versions of each delicious speciality.

The Sushi Masterclass takes place every Sunday at Tori No Su, from 3.30pm to 4:30pm, priced AED 150 per person.0
Business Lunch at Sole
Experience the art of dining like the Italians with the ever-popular business lunch menu at Sole. Spanning two or three courses of pasta, pizza, meat, fish and every kind of traditional Italian speciality imaginable, the experience is complemented with a bottle of water and an authentic Italian espresso coffee.

Available at SOLE, Monday to Friday, 12 PM to 3 PM. Starting from AED 140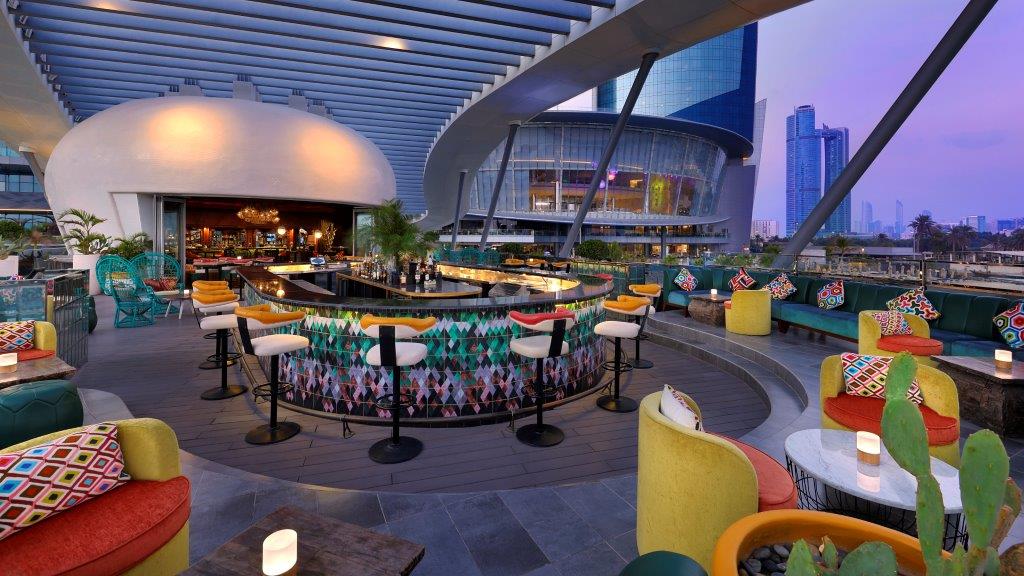 VaKaVa
Sunday Sensación

The new VaKaVa Sunday Sensación menu provides an unforgettable way of sampling the MICHELIN Star-selected restaurant's most enticing and vibrant dishes.
Guests are welcome to dine al fresco out on the terrace, admire the panoramic ocean views and treat their palettes to an explosion of different flavours, spices and textures.
Spanning starters like creamy, freshly made guacamole and light tuna tiradito, specialties such as salmon escabeche and beef tenderloin lomo saltado empanadas, and a sweet conclusion of authentic tres leches or silky avocado panna cotta, the delectable affair offers a choice of three or four-course set menus.

The VaKaVa Sunday Sensación is available to enjoy every Sunday from 1pm to 3.30pm. Packages per person start from AED 180 for three courses or AED 210 for four courses.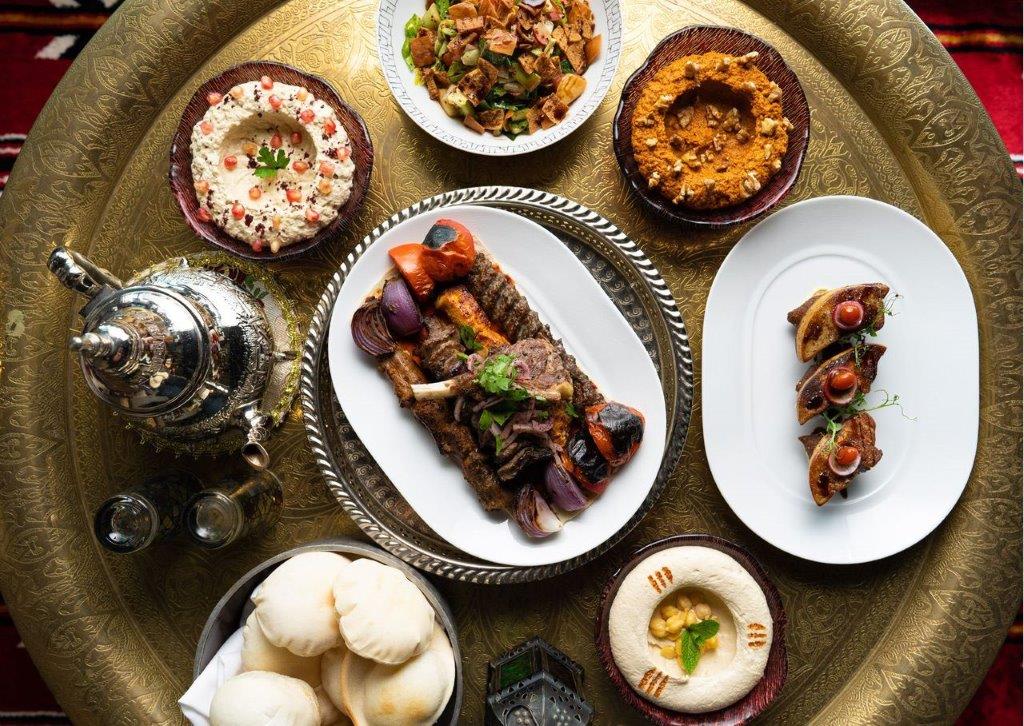 Flavours of Lebanon at Li Beirut
Elevate your taste buds with the finest of Arabic cuisine at our Michelin-selected restaurant!
Experience a new level of culinary excellence as we infuse modern cooking techniques and elegant presentations to bring you a one-of-a-kind dining adventure.
Indulge in our exquisite A La Carte and Set Menus from AED available every Thursday to Tuesday with live music Friday and Saturday, from 7:00pm to 11:00pm.
Join us for a unique dining experience that will delight all your senses! Every Friday and Saturday at Li Beirut

To book your table for any of the above experiences, please call 02 811 5666.