Indulge your senses at this exceptional Café and Dessert Parlor in Wahda Mall.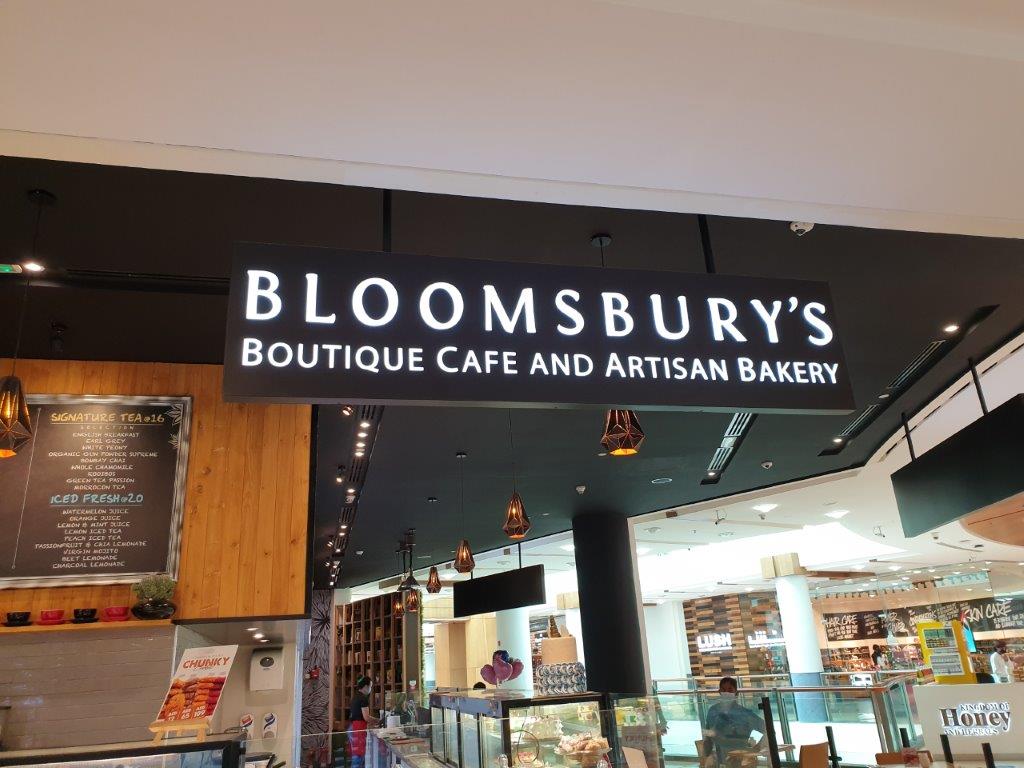 Its not just about cupcakes and cookies at Bloomsbury's but a complete dining experience.
As you walk by the dazzling display of cakes and cookies makes you drool and the vibrant interior begs you to come inside and indulge your fancies.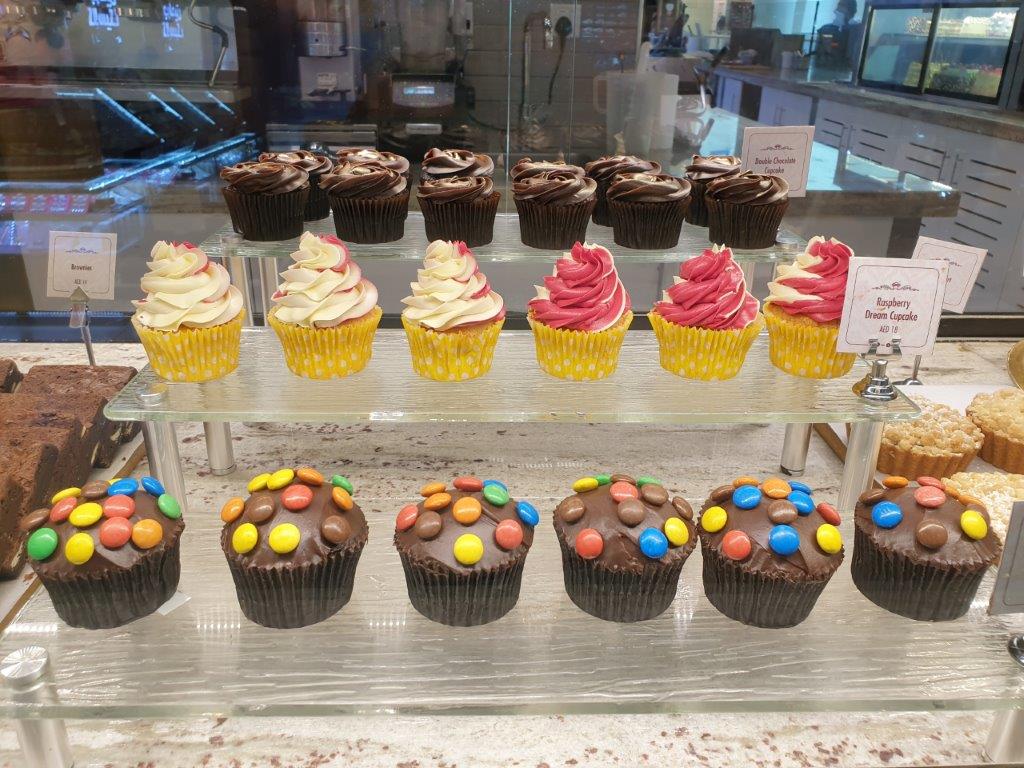 The Venue.
After delighting discerning diners with their fabulous bakes and high tea Bloomsbury's has moved to a bigger location with discreet indoor seating on the first floor of the Wahda Mall Extension making it a bigger and more attractive place to visit.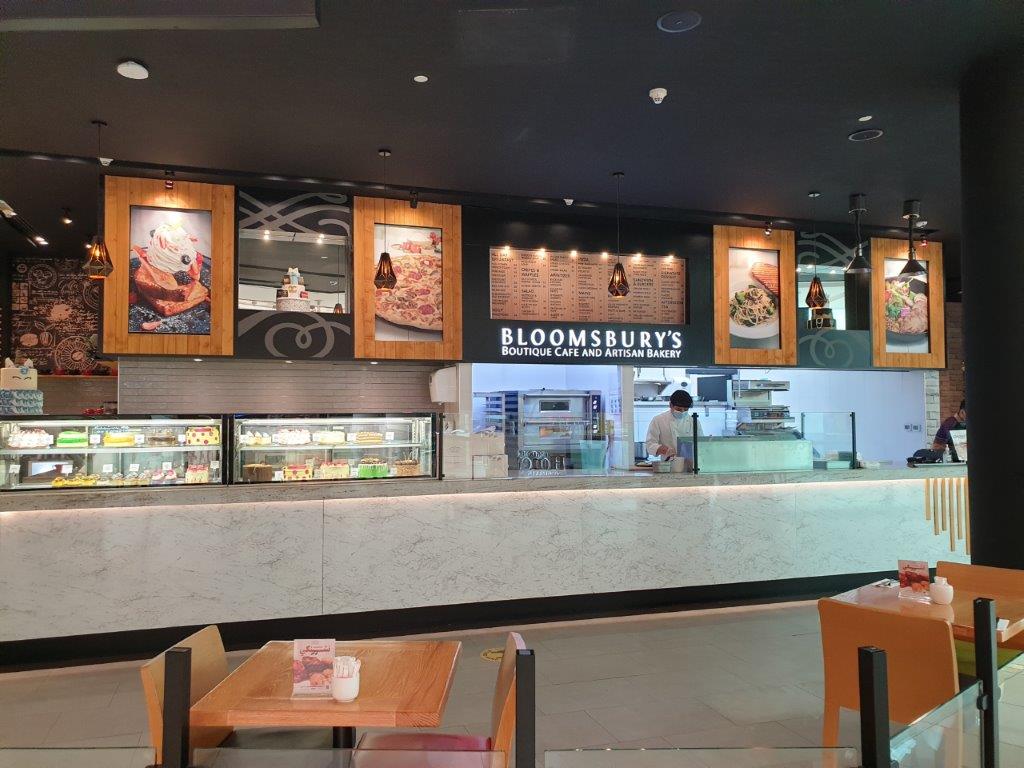 Famous not only for there cupcakes there is a full dining menu with all day breakfast, salads, crepes and main giving you ample dining choices.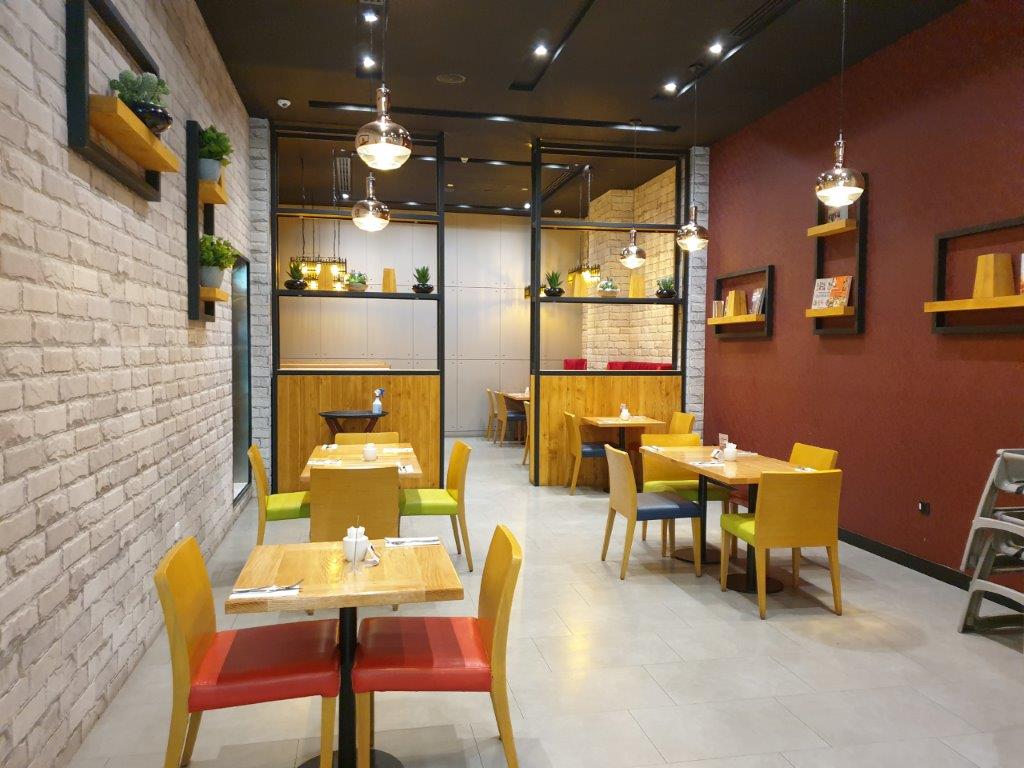 There is a cheerfully done seating area with a little private nook at the back with comfy couches to lounge, the décor is neat with bookshelves featuring cookbooks and handicrafts adding to the atmosphere.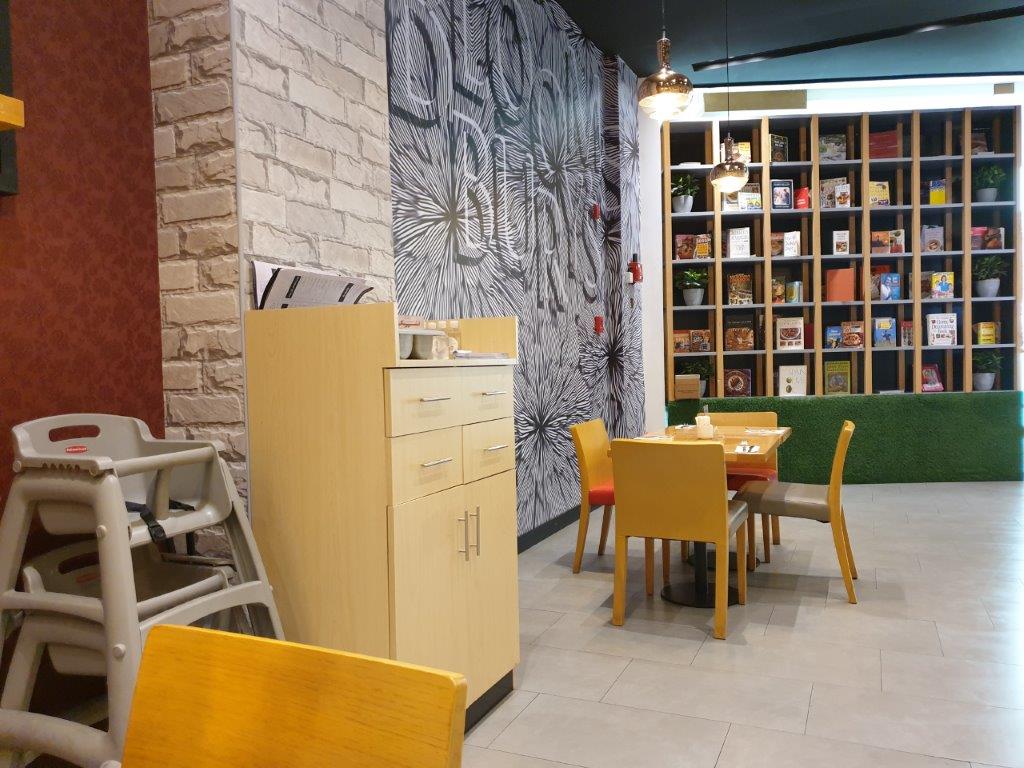 The Experience.
We were over for a late breakfast and were delighted to a see an English Breakfast option which had all the classics so it had to be the choice.
Two eggs to order, bacon, sausages, baked beans, sautéed baby potatoes and mushrooms along along with bread, salad and a choice of hot or cold drink is what you will be served.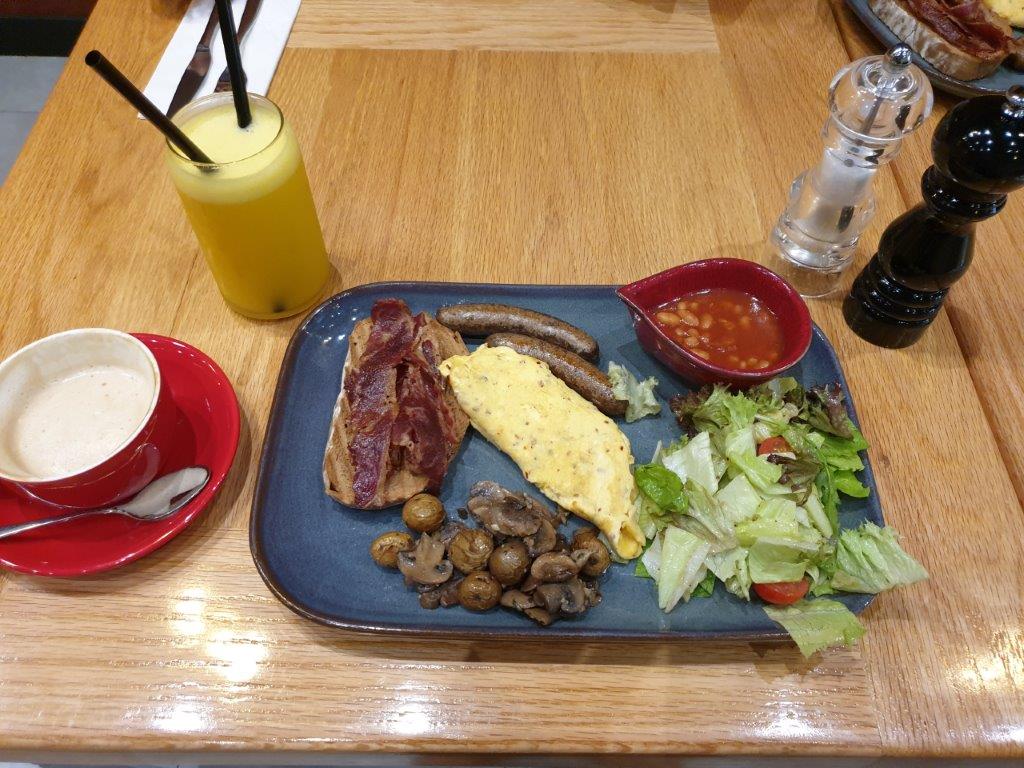 The food is excellent, the eggs came exactly as ordered, the bacon crisp and the bread was perfect, very filling and priced appropriately.
Anoop Ravindran, head of operations was there and said, "you've got to try our new chunky cookies".
The cookies were fantastic, fresh baked slightly hot and had a molten filling that explodes in your mouth with every bite, very different from the usual dry cookies and definitely worth stopping for by themselves.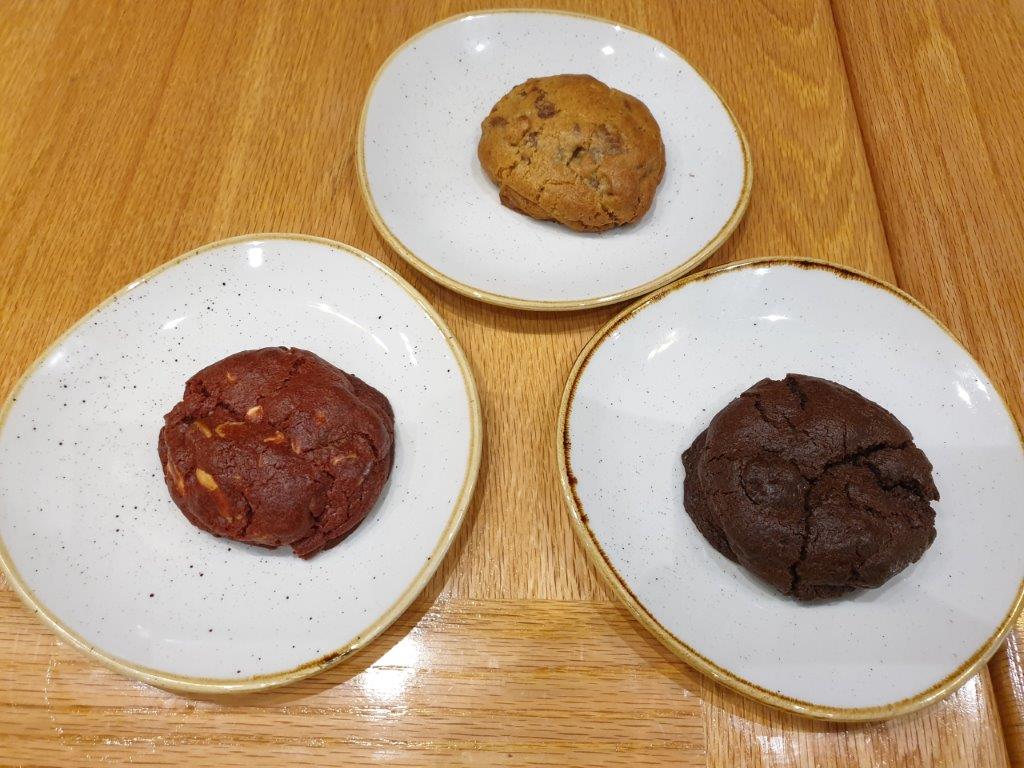 The Verdict.
We were really happy with the new location and the food, Bloomsbury's is definitely a worth spot to fulfill your cravings, be it dessert, tea, coffee or a good meal.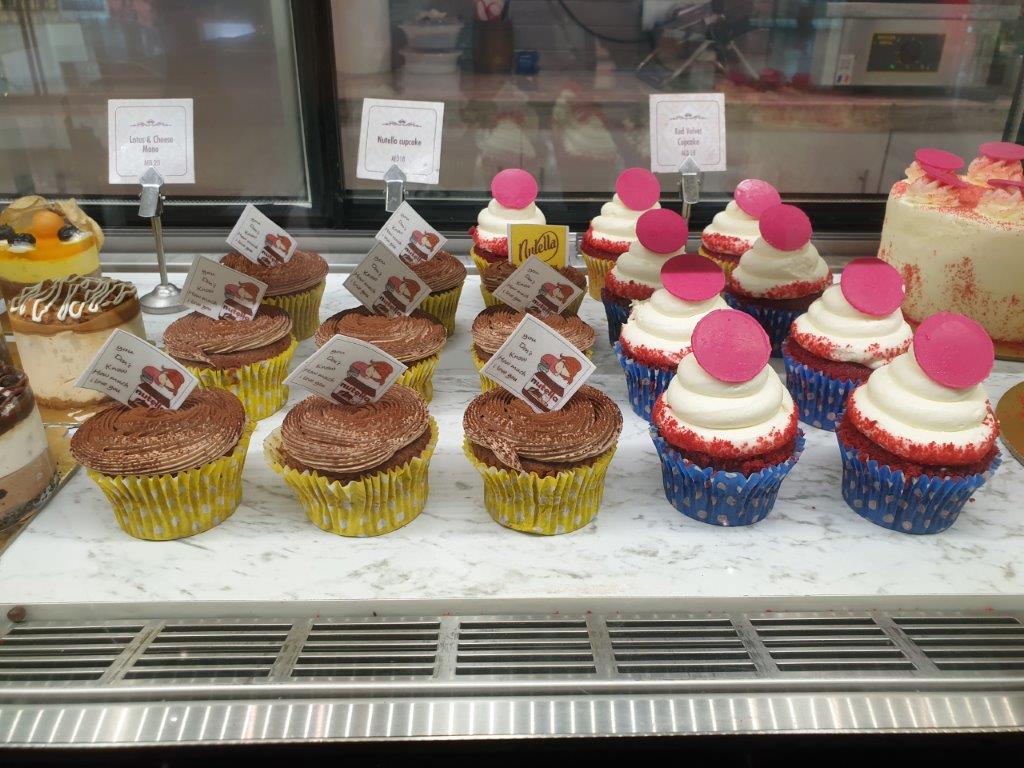 Great service, excellent staff, fresh and clean interiors combined with great food and exceptional desserts, what more would one ask for.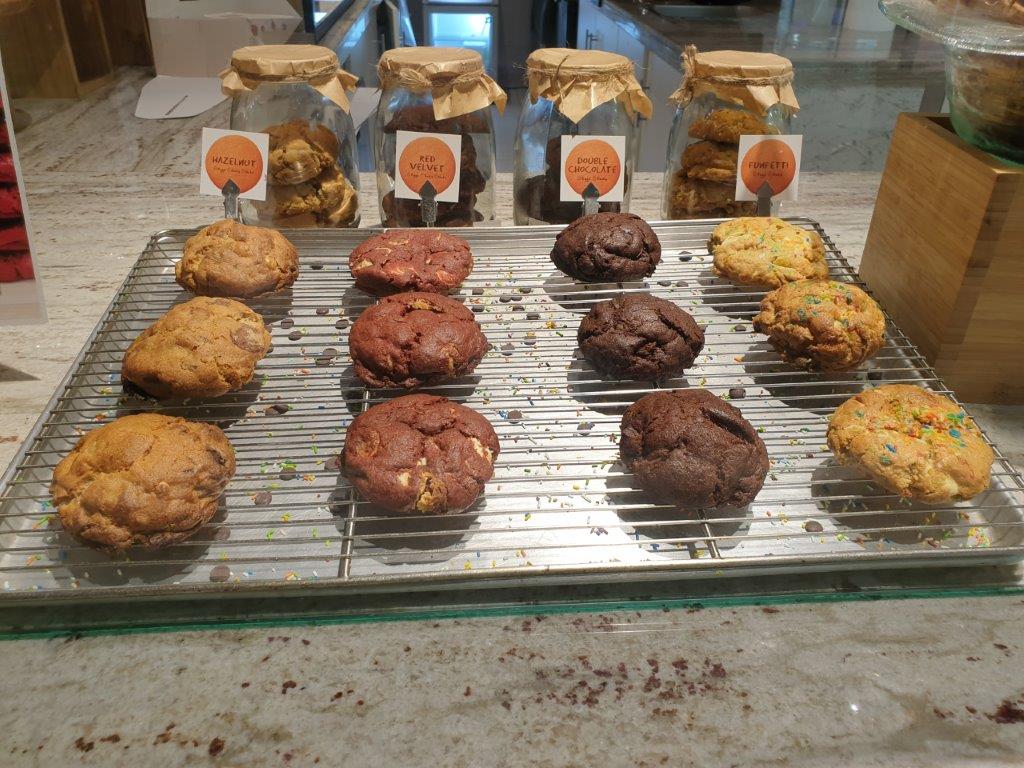 Contact.
Phone – +971 50 643 3915