We experience this spectacular Iftar on the lawns of the BAQ Garden under a tent made of golden lights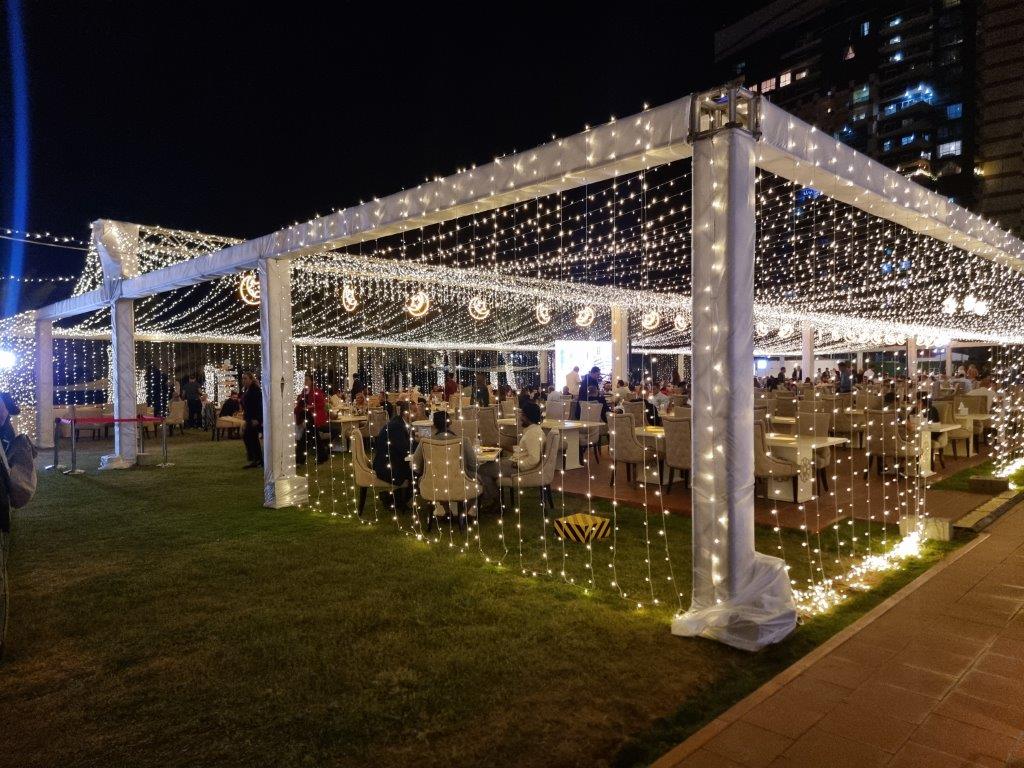 Bab Al Qasr Hotel, at the West end of the Abu Dhabi Corniche, cheerful festooned in Ramadan lighting, is all set to offer its guests the most luxurious family Iftar Buffet daily all throughout the month of Ramadan.
Traditionally the Iftar used to be at the Artisan Kitchen their huge all day dining restaurant but due to its immense popularity and taking advantage of the great weather the Iftar is now on the lawns of the BAQ Garden.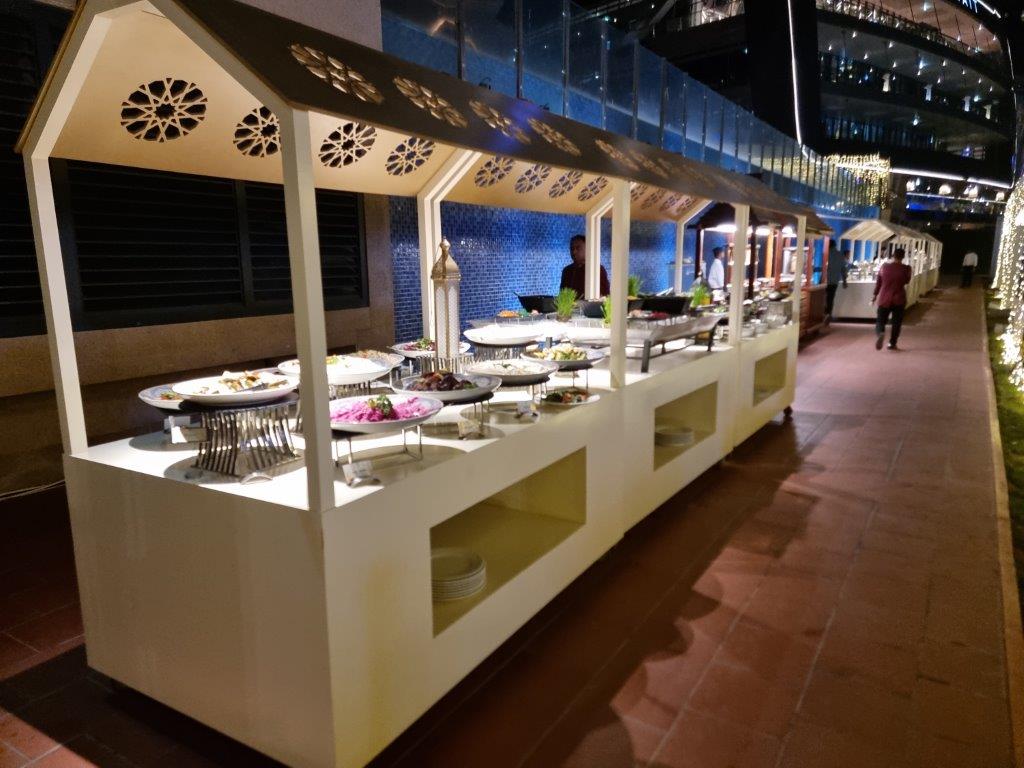 The Al Tasamoh Tent, styled in the manner of a traditional Iftar tent is a sigh to behold, the white ood structure is covered in a million gold string lights giving it an out of this world look and feel unlike any we have ever seen.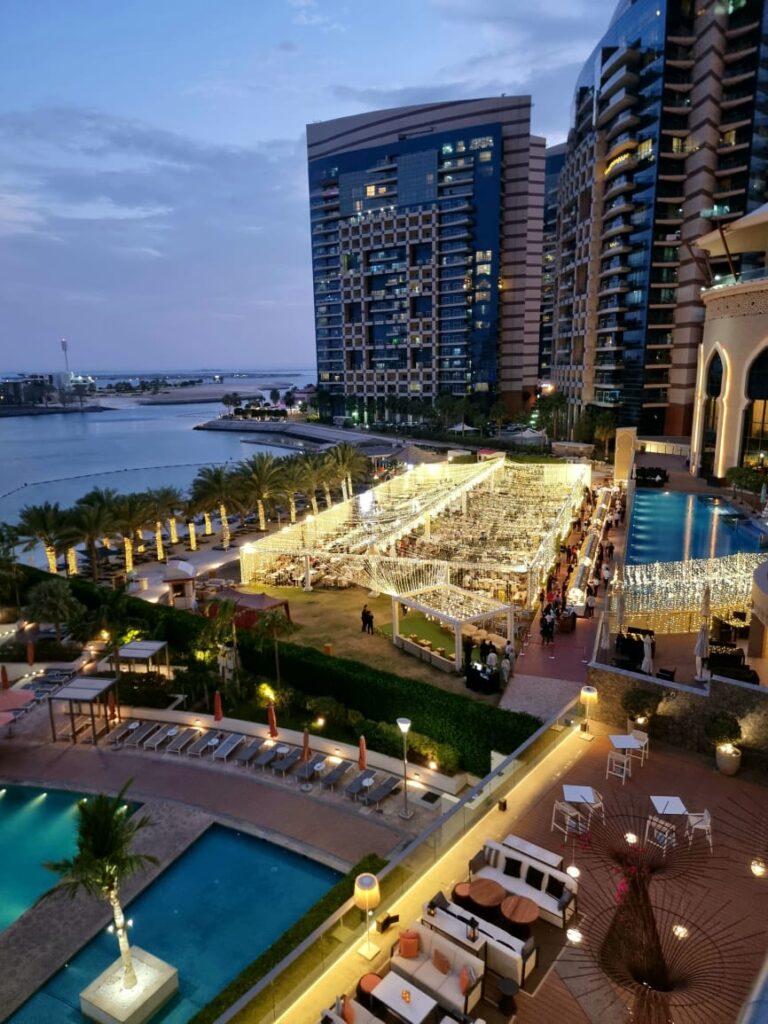 Seating for over 500 guests with spectacular views, the Al Tasamoh Tent buffet includes a wide selection of Middle Eastern. Indian and international dishes, with an emphasis on traditional Arabic cuisine.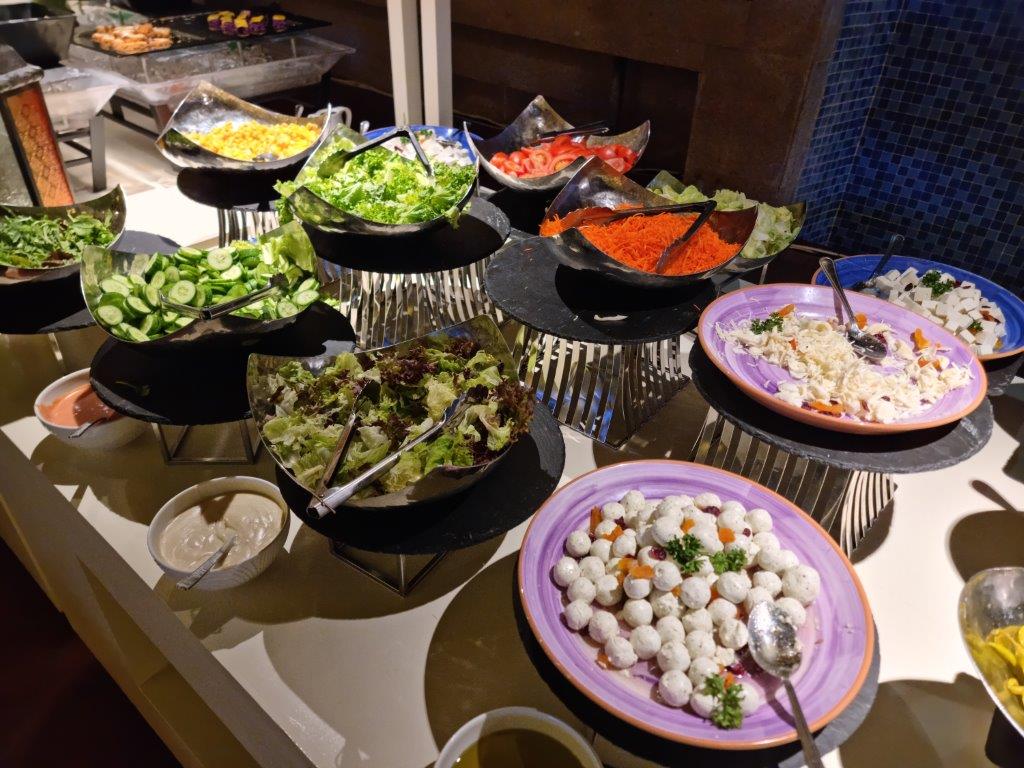 Guests enjoy a variety of hot and cold appetizers, salads, soups, main courses, and desserts. Some of the popular dishes served at the Iftar buffet include lamb ouzi, shawarma, kebabs, biryani, hummus, tabbouleh, and baklava. The buffet also features live cooking stations where chefs prepare fresh dishes right in front of guests.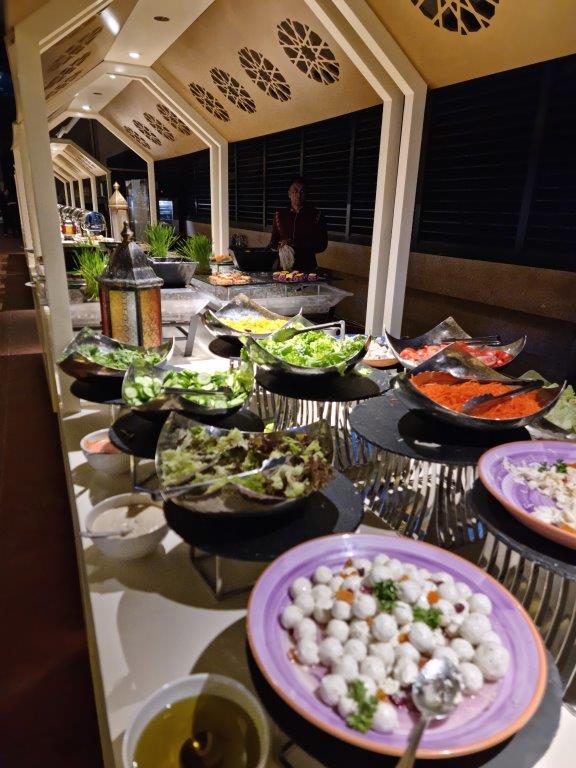 The elegant ambiance, superb service and the great weather all come to creating a magical experience, ensuring guests enjoy their meal in a comfortable and luxurious setting.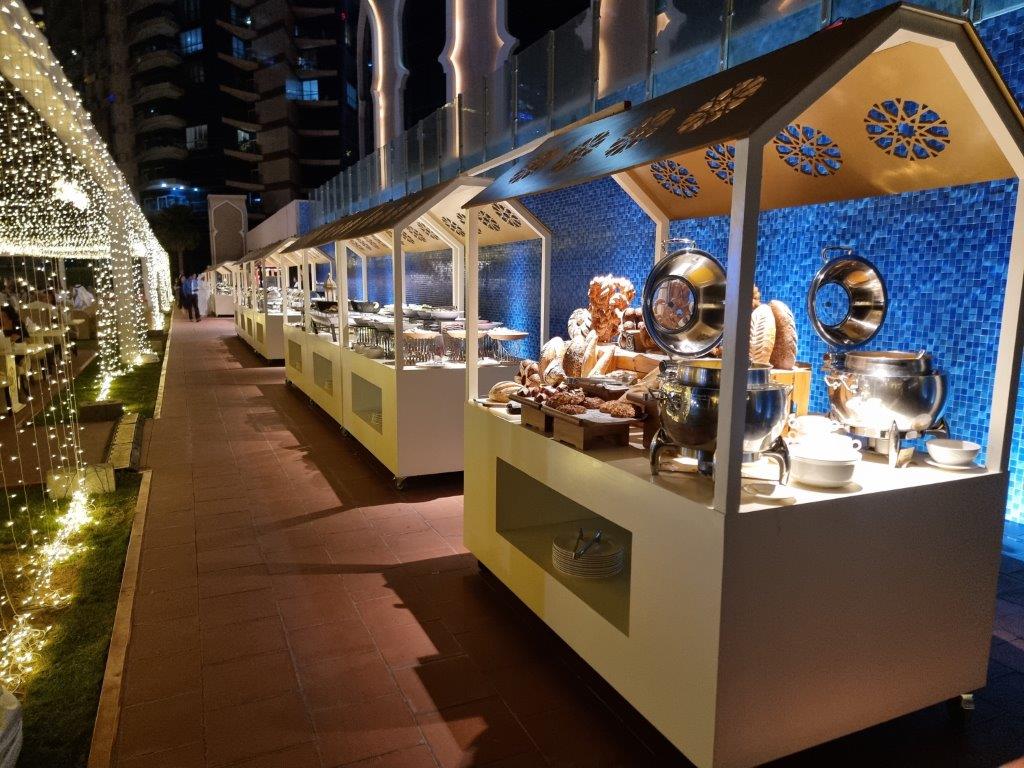 To elevate the Ramadan spirit, the dining experience will be accompanied by much live entertainment and to be presented by four traditional bands. The Tanoura dance show entertained guests during the Suhoor period, and the Moroccan heritage art show dazzled the guests during the Iftar period.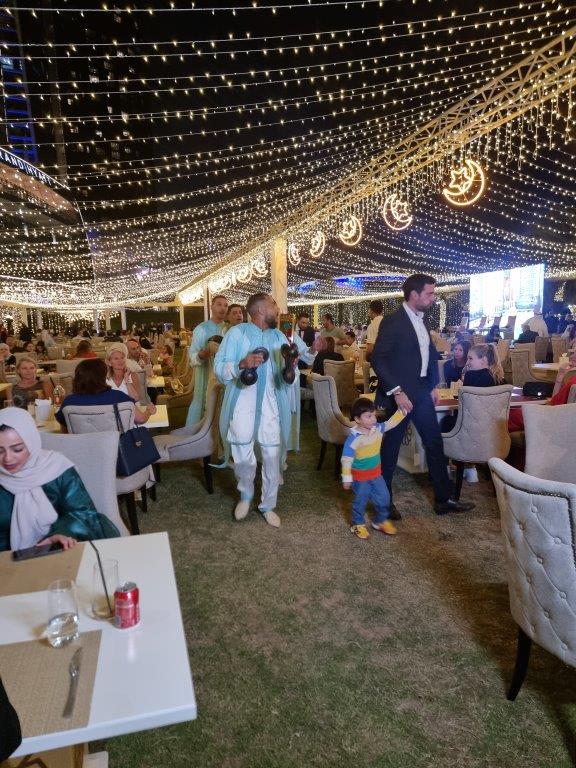 Overall, the Iftar buffet at Bab al Qasr is a lavish and enjoyable experience for guests looking to break their fast during Ramadan
The Executive Assistant Manager i/c of Food & Beverage of Bab Al Qasr Hotel, Elias Saad, said, "We are prepared to give our guests the best Ramadan experiences by providing elegant traditions, an attractive atmosphere, well-curated details, and comfort to make all the times that guests and guests spend at Bab Al Qasr Hotel one of a kind."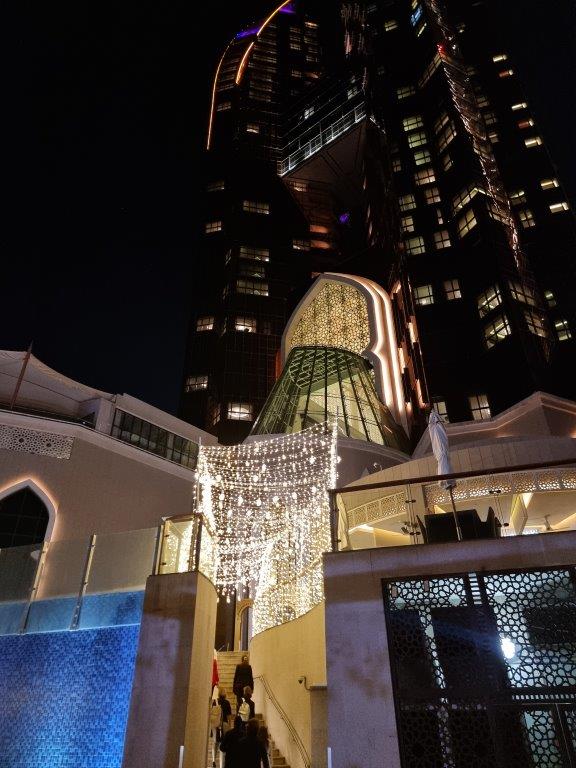 He added, "Our entire team is looking forward to creating timeless memories that reflect the spirit of the holy month of Ramadan, manifested in solidarity and compassion."
The Package
Iftar Buffet – AED 349 per person but they have a buy one, get one offer so it's actually AED 349 for two people which is a steal.
Suhoor is AED 149 per person.
The Contact
For bookings and more, please call +97122053000