A funky, colorful and very lively Turkish Restaurant in Yas Mall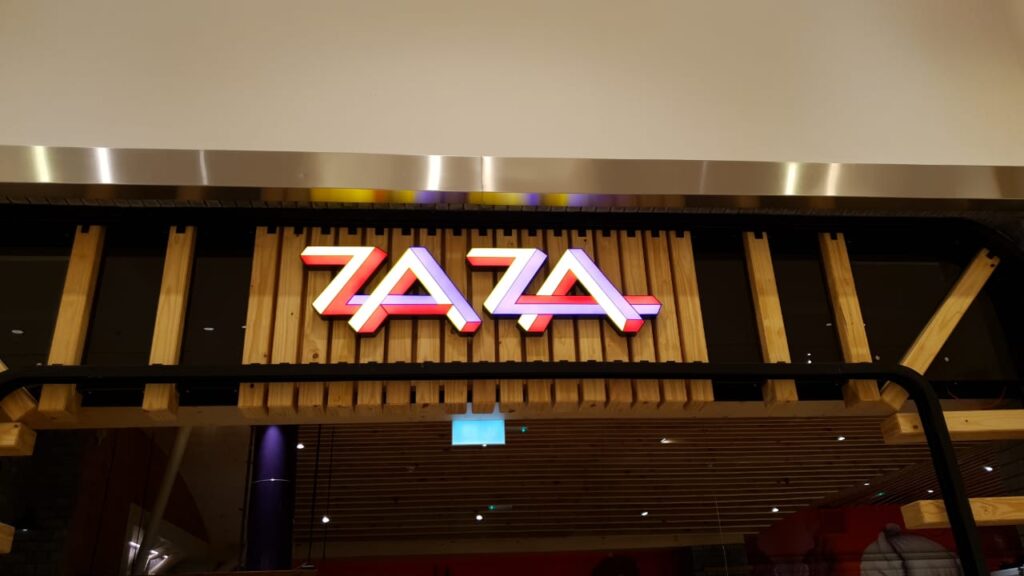 A fantastic Turkish Restaurant, Za Za has opened its door in Yas Mall last week. Very cool place, bright, cheerful and classy with an ambiance reminiscent of a Turkish Bazaar.
The Experience Team popped over to try yesterday and had a fantastic time.
We reached around 8.30 PM and were surprised to see the place was packed and buzzing which was very nice.
The Restaurant
Its a quaint little place with an unusually vibrant color scheme, cheerful interiors and stunning decor, very different from your average Turkish place.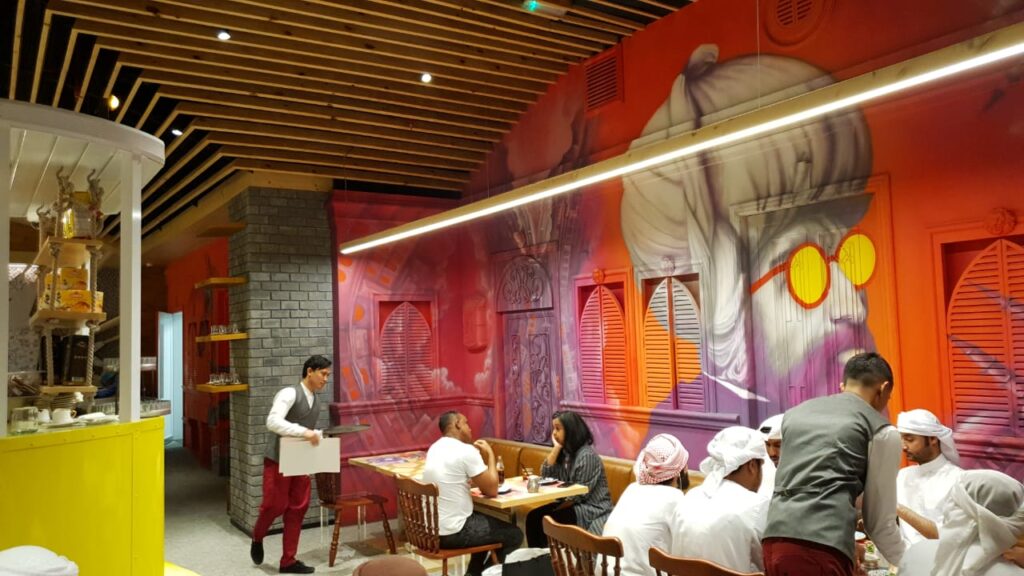 The warm colors, the live Bouzouki music and friendly staff gave it a unique touch.
We got seated and were served a basket of fresh bread and a bowl of very tasty grilled olives with feta cheese while we decided on the food.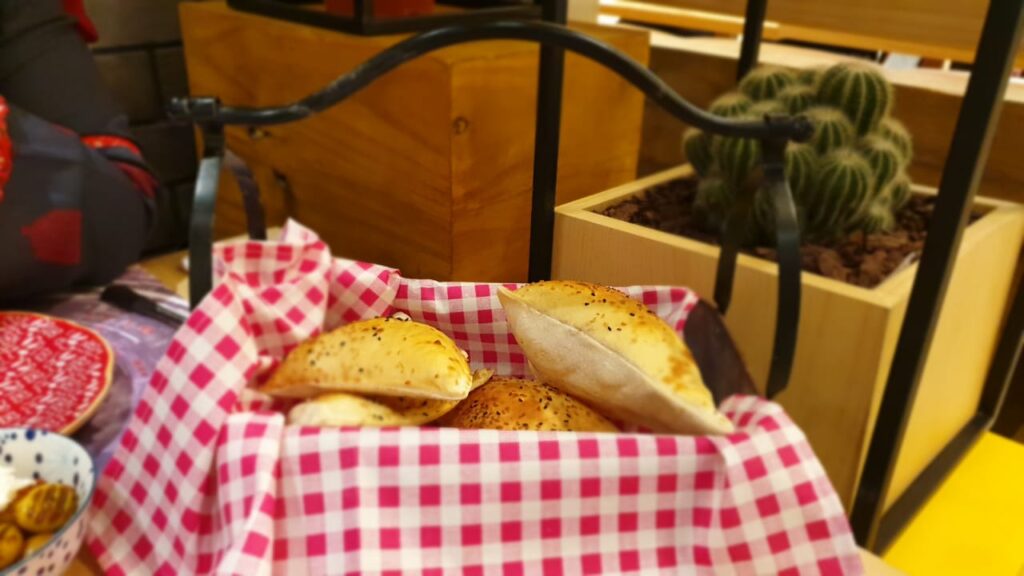 The Food
The menu was a one page affair on a wooden board simple, elegant and not too extensive.
We ordered their Cold Mezze and a Mixed Grill along with the traditional Ayran buttermilk drink and a Turkish Soda and started out on this lovely platter of Pickled Olives topped with Feta Cheese.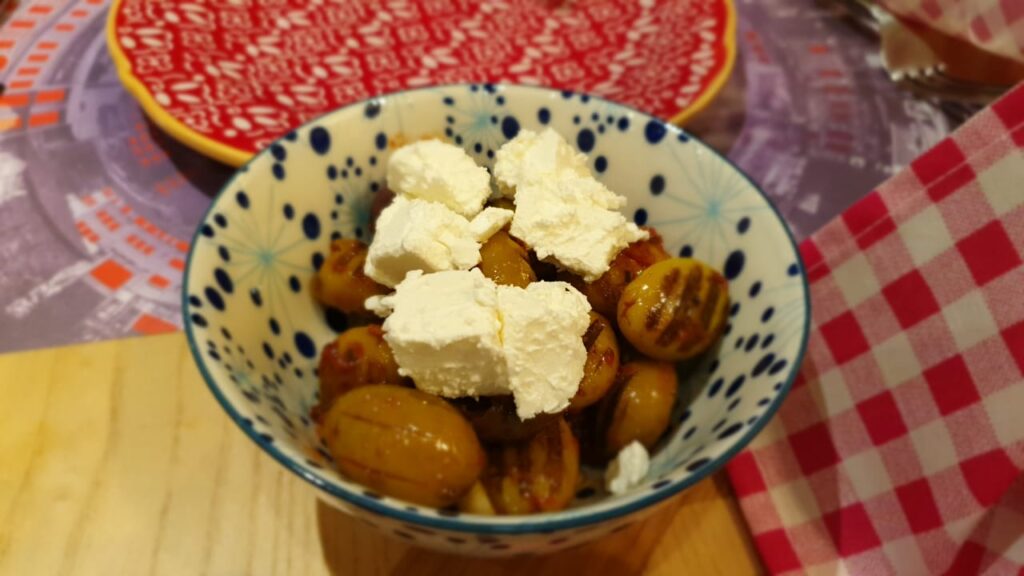 The Mezze came shortly in a huge metal tray with six bowls of colorful dips. There were different styles of Hummus in bright colors along with traditional pickles and a yogurt dip paired with the fresh soft bread were superb.
The Mix Grill showed up shortly after on a wooden tray, a mix of four varieties of chicken and lamb kebabs with the traditional side serving of Turkish Rice and salad.
The kebabs were soft and moist, the lamb chop and the chicken were amazing and the mince lamb kebab was just perfect.
After the huge Mezze portion size we felt the Mix Grill was quiet a limited portion which was strange going by that price point as well.
The Ayran was served in a traditional Turkish silver jug and was light and frothy with good flavor.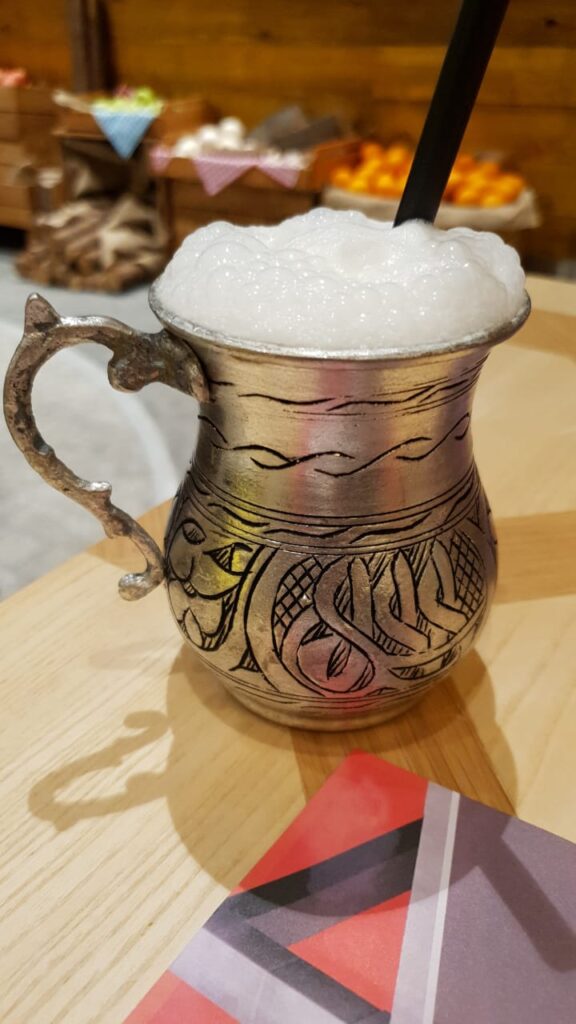 The Turkish Soda was not my favorite bit to sweet for me sadly.
We were planning on ordering dessert but were too stuffed so ended the meal with a traditional Turkish Tea instead.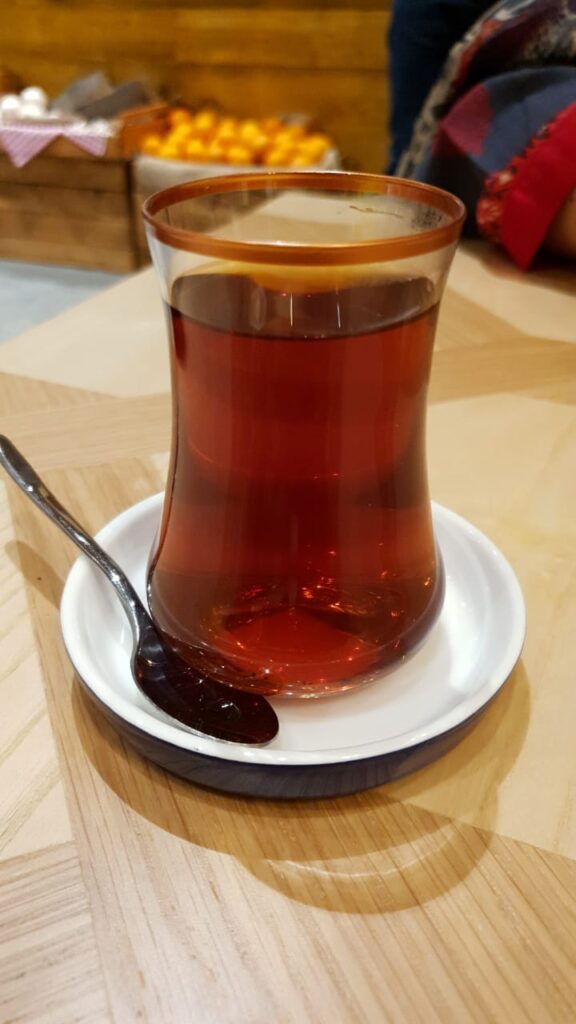 They have a huge baking oven for bread in one corner and a bakery cum dessert shop in the other along with a neat Turkish Rail Carriage in the middle serving drinks.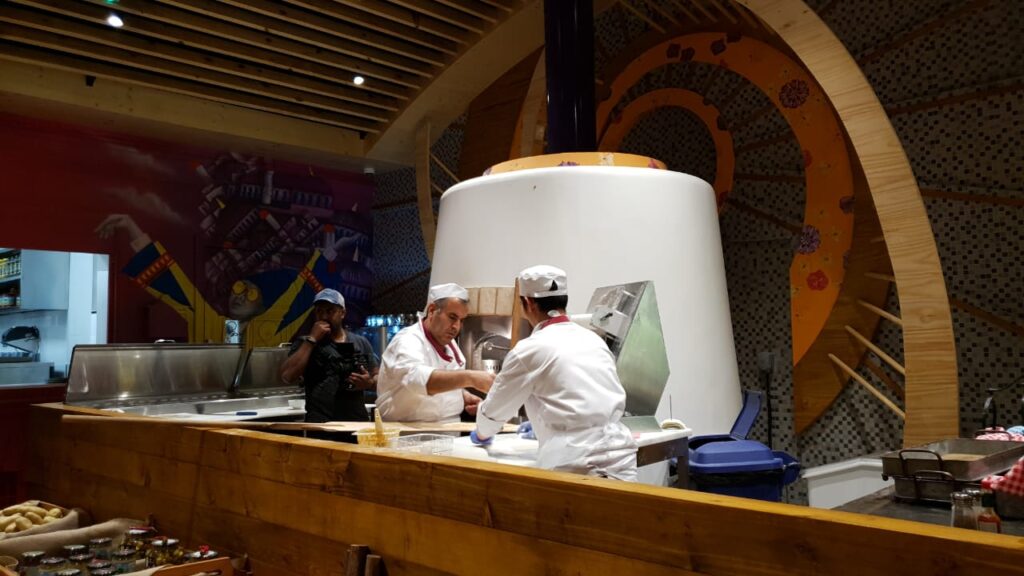 Verdict
Great place, excellent food, vibrant ambiance and great staff. Loved it.If you are in Yas Mall do give them a try.
Contact
Map