COYA Abu Dhabi celebrate the month of February with bold flavours and the launch of a new venue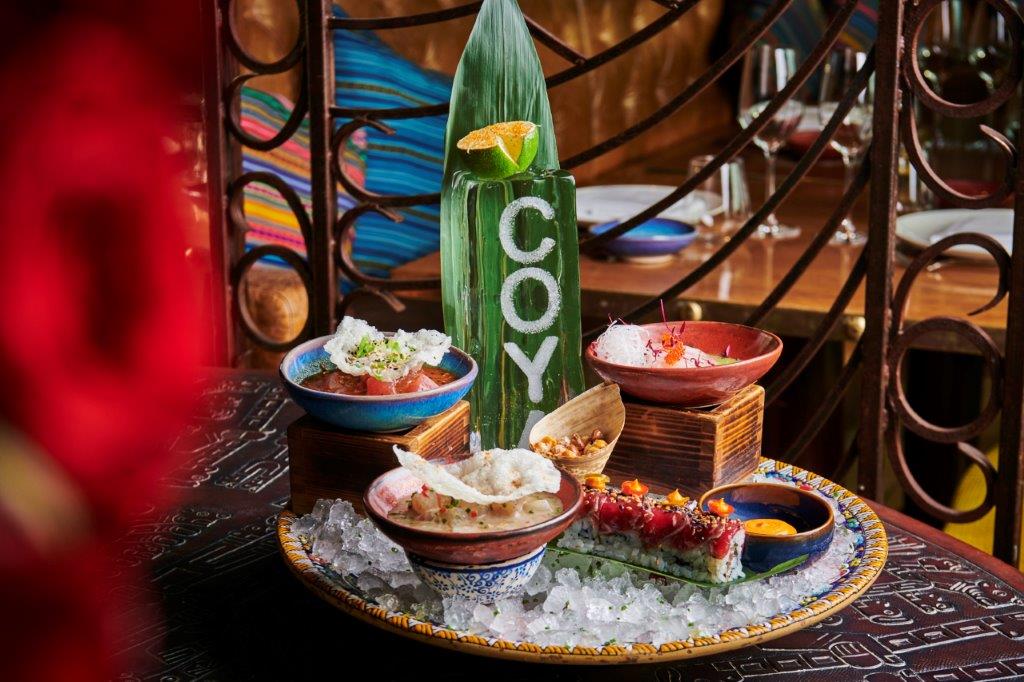 COYA Abu Dhabi, the capital's favourite Peruvian hot-spot is celebrating the most romantic month of the year with an inspired menu, bold flavours, and new venue launches.
Chef's Table at COYA Abu Dhabi
From the 2nd to the 11th of February, COYA Abu Dhabi will be treating its guests to excellence in Peruvian cuisine. Launched by the Department of Culture and Tourism's flagship Abu Dhabi Culinary Season, the Special 50 Best edition encourages visitors to sample a specially curated menu made by the city's top-10 chefs and partake in an unforgettable culinary experience that the capital has to offer.
For the edition, Chef Pang and the team, will be taking guests on a journey through Peru and its vibrant flavours. Designed to be shared in family style, the four-course menu is an exploration of the versatility and vibrance of the Incan heritage and cuisine.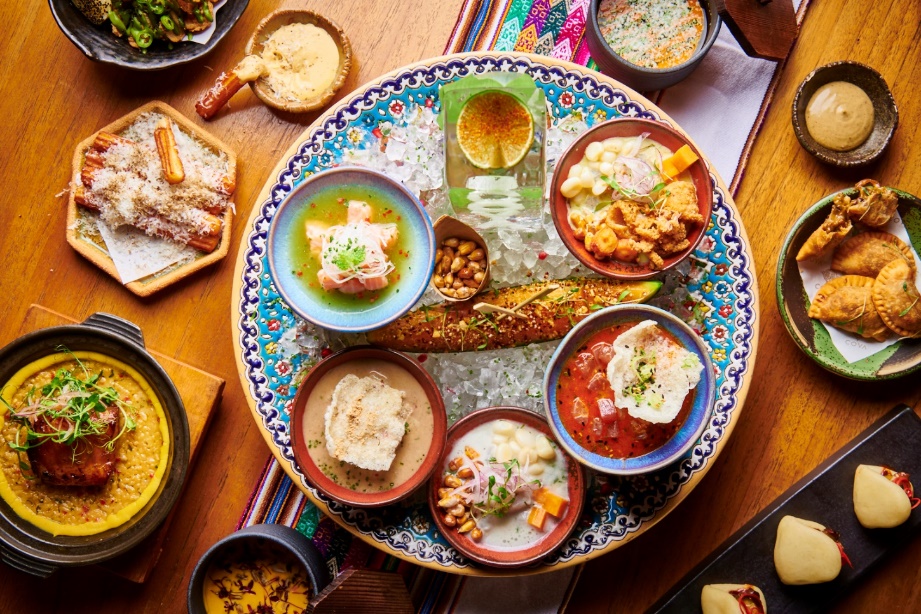 During the dining experience, diners can whet their appetite with a fusion of culinary techniques and premium ingredients through dishes such as red snapper made with Truffle ponzu, chives and rice cracker; grilled argentinian prawns served with sweet potato, tomato salsa, pickled jalapeño and seaweed; wagyu beef baos; chilean sea bass rice and peruvian potato and mushroom presented with crispy enoki mushroom, and truffle.
Ending the journey on a sweet note is the dessert course with favourites such as churros, cheesecake and chocolate fondant.
The Chef's Table menu is available from 2nd to 11th February and can be availed for AED 490 per person.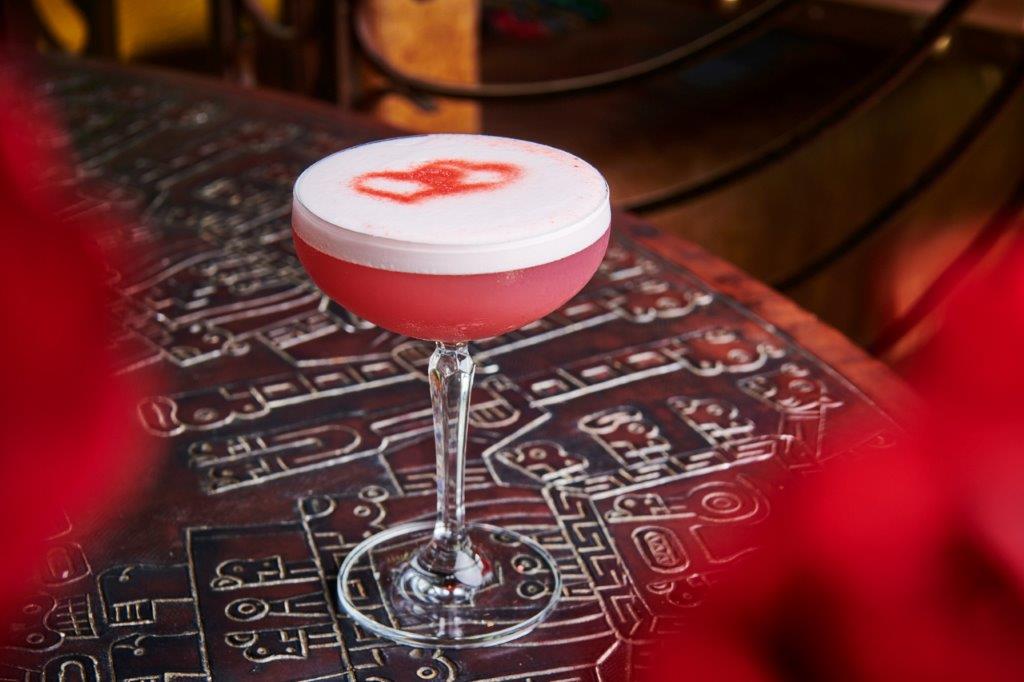 Art of Romance – The Peruvian Way
On 14th February, the connoisseurs of Peruvian cuisine and culture have rolled up their sleeves to demonstrate the Art of Romance – the Peruvian way. For this year's Valentine's Day, COYA Abu Dhabi has curated an indulgent journey through its vibrant cuisine.
Sweethearts are invited to bring all the glitz and glam to the evening as the journey starts with a glass of bubbly on arrival. Proving that a passionate affair with the food is the best one, the culinary teams has laid out a selection of ceviches and tiraditos as COYA's Signature Platter to start the exquisite experience.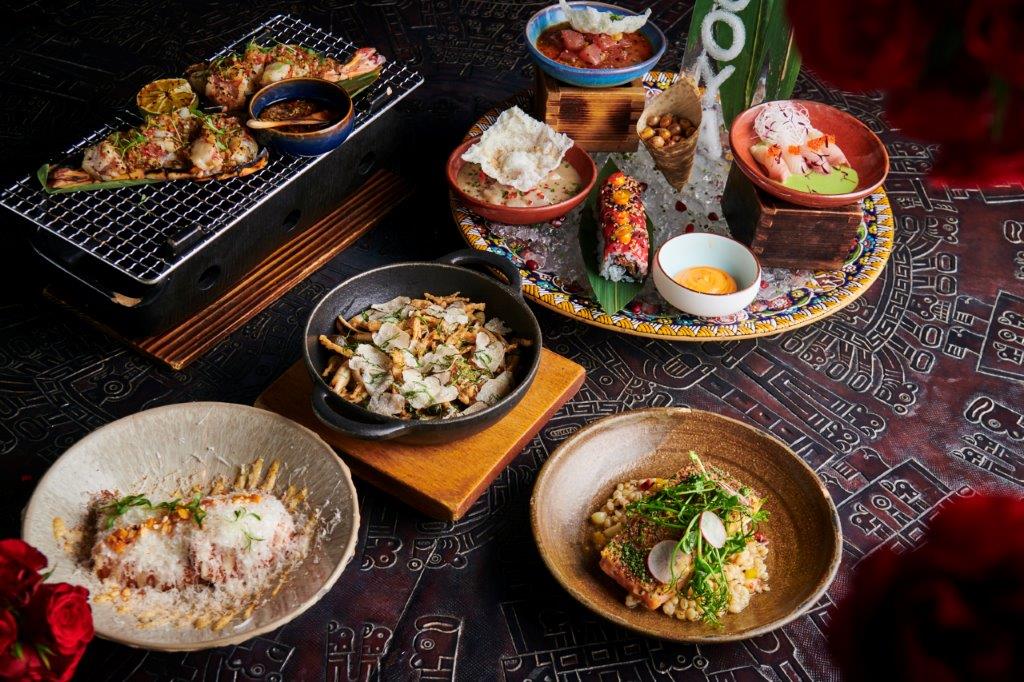 The glamorous evening then continues with mains such as grilled salmon with miso and grilled tiger prawns. Guests with a vegan partner, can score some major brownie points with an impressive choice of vegan dishes including peruvian potato and mushroom and coal baked sweet potato.
Touted as a 'recipe for love', a dessert of Especial de San Valentin comprising of red berries and yoghurt marquise, Andoa chocolate truffles and candied sugar ends the gastronomic journey.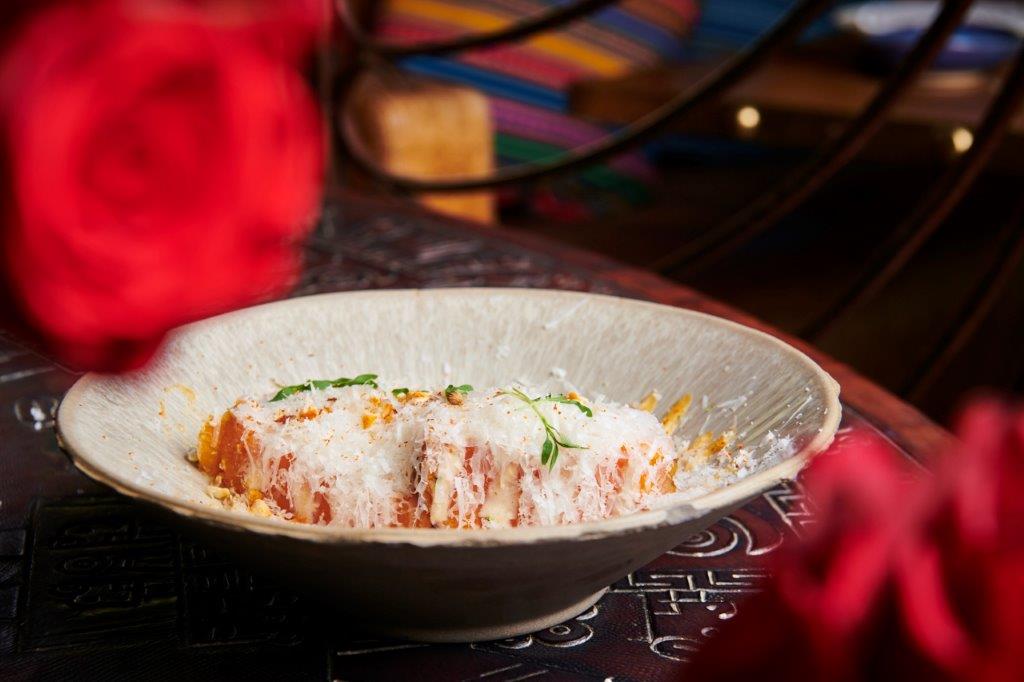 And to truly commemorate the occasion, the bartenders at Pisco Bar will be serving a refreshing Cereza Sour made of Raspberry Pisco infusion, cherry syrup, and dry raspberry powder available just for the day for AED 60.
Throughout the evening, the venue's own music label, COYA Music will be playing romantic tunes that will be complemented by the sparkling views of Al Maryah Island.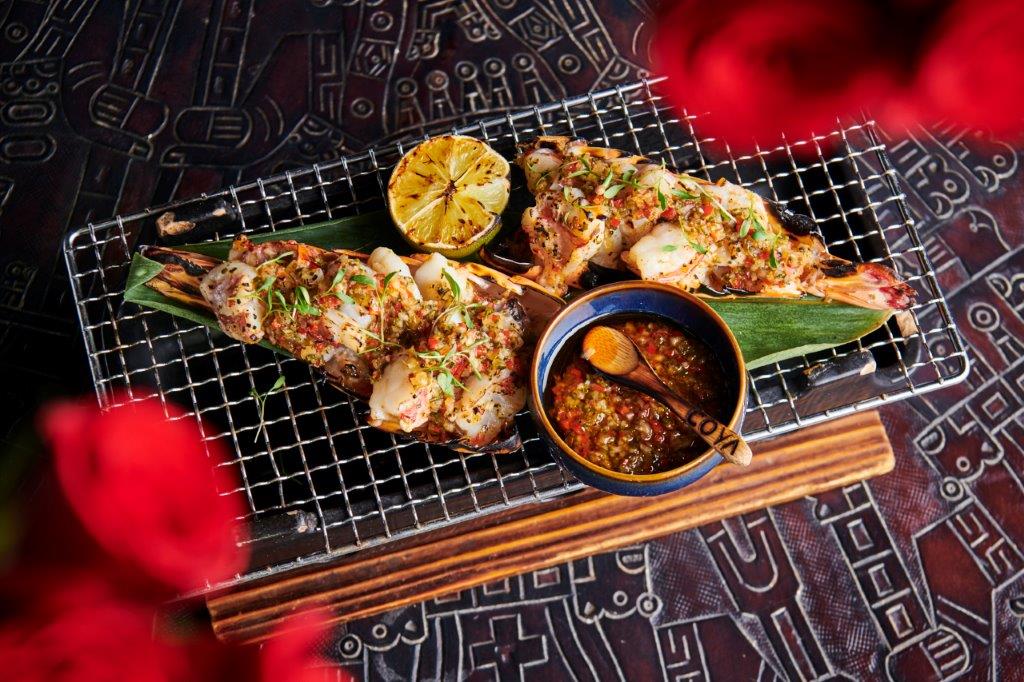 The Valentine's Day menu is available on 14th February 2022 and is priced at AED 490 per person. Reservations are highly recommended. To book your table, call COYA Abu Dhabi on +971 02 306 7000. All guests must present an Al Hosn green pass.
COYA brings bold flavours to Riyadh, Kingdom of Saudi Arabia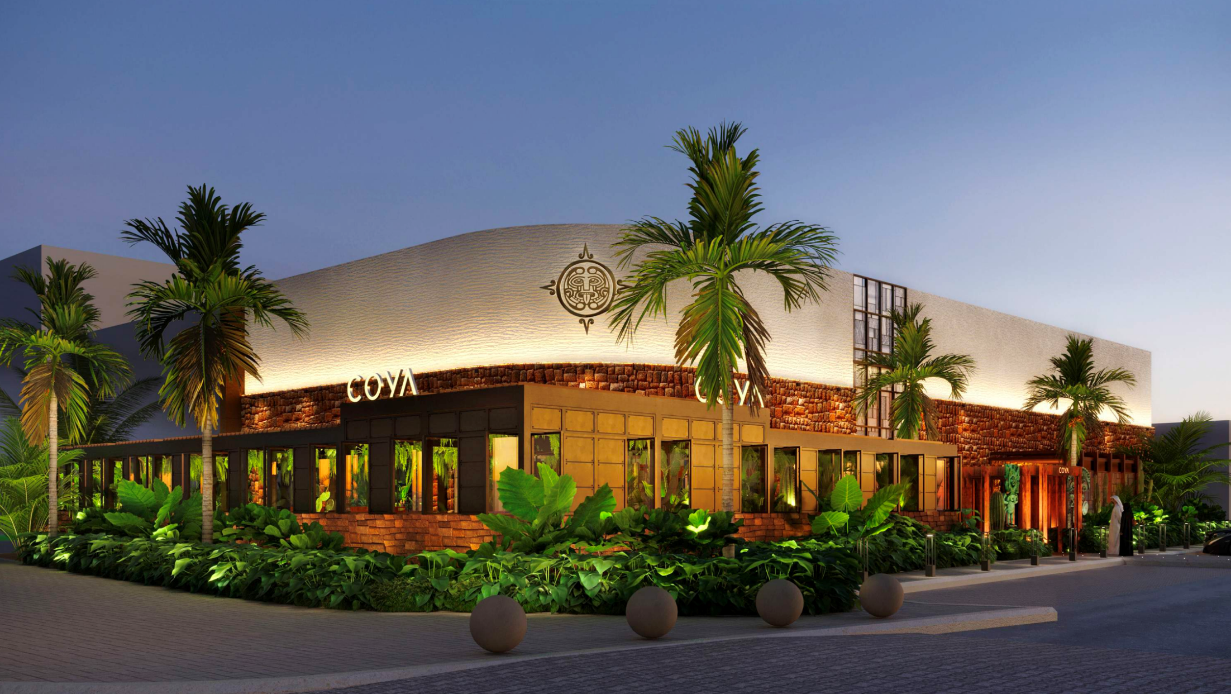 Following an incredible response to the recent COYA Saudi Arabia pop ups, the connoisseurs of Peruvian culture are delighted to bring the COYA brand permanently to the Kingdom with the opening of COYA Riyadh. Residents and guests of the country can enjoy signature COYA dishes overlooking Riyadh's Sulaimaniya District. Launching this month, the venue promises to provide a unique ambience and exquisite experience set within one of COYA's biggest and most beautiful restaurants yet.
Promising COYA's signature ambiance and famous vibes, plus a number of tantalising dishes that are unique to the brand, guests will be kept entertained through curated beats from COYA Music, the brand's own innovative, international music label.
Providing incredible views of the surrounding Sulaimaniya District, the venue is inviting and offers guests a luxurious feel. Featuring a live, open Ceviche Counter and an indoor terrace with a DJ corner in addition to the main dining area and outdoor garden terrace COYA Riyadh translates into a unique aesthetic with a cultural touch.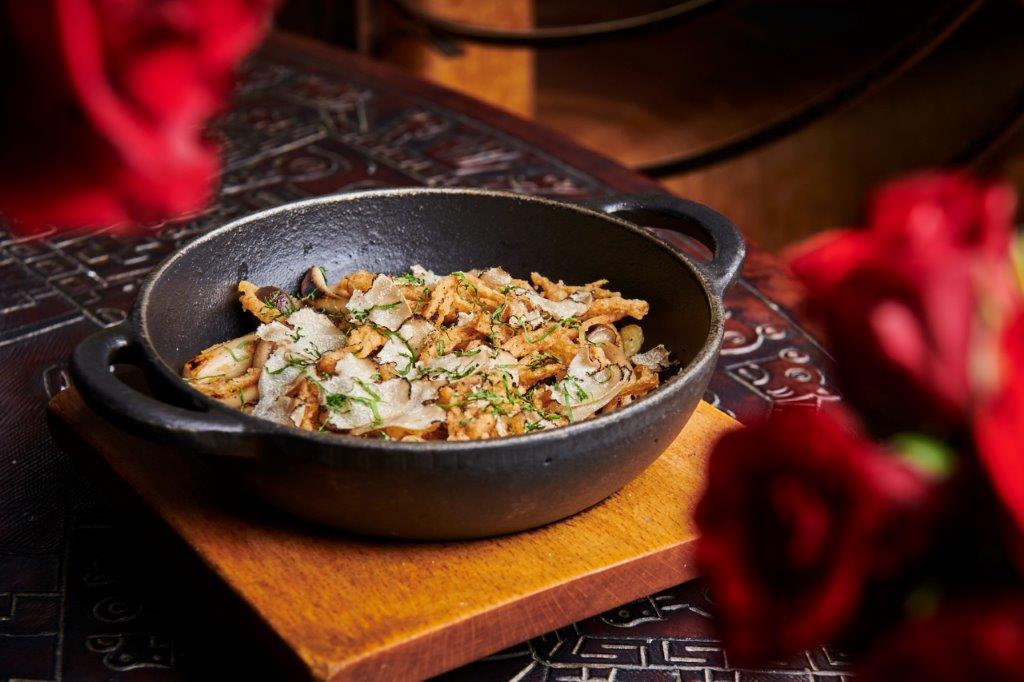 Perhaps, the most distinctive feature of the upcoming restaurant is its indoor dining area under the veranda with elements used to create a warm and luscious environment. To make the most of its glamorous location, COYA Riyadh also features a garden terrace bringing to life the Peruvian culture. The space is slated to host al fresco dining experiences throughout the year due to its pergola providing the guests a sense of dining outdoors in lavish settings.
The elegant venue will feature signature COYA dishes, with a menu that boasts of aperitivos, ceviches, and grilled skewers. Also presented are COYA's DNA dishes such as Arroz Nikkei (Chilean sea bass with rice), Pollo a la Parilla (Corn fed baby chicken with aji panca) and Escabeche Peruano (Char grilled whole sea bream in banana leaf). Delicately presented desserts such as Bandeja de Postres (a selection of five signature desserts, fresh fruit, ice cream and sorbet), Churros de Naranja (Orange and lime churros and milk chocolate) and Paleta de Pina Colada (Pina colada popsicle, mango and coconut ice cream) will be available to end the meals on a sweet note.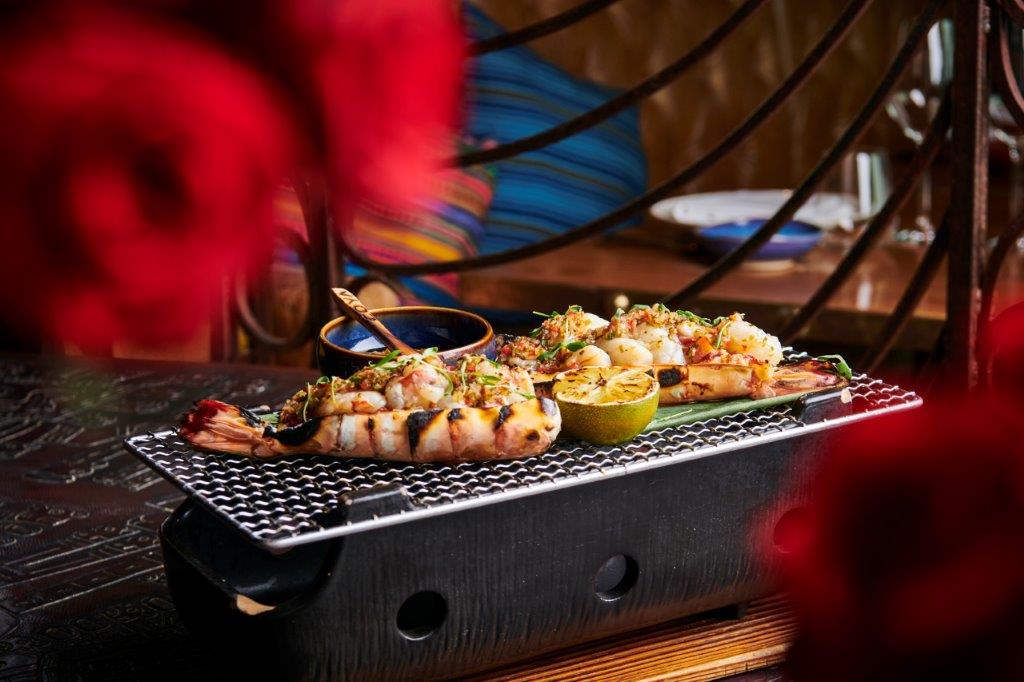 With additional plans in works to adorn the restaurant with signature COYA identity, COYA Riyadh is set to host events and celebrations that will uplift and diversify the city's calendar.
COYA Riyadh will be ready to open its door soon, keep an eye out for the official announcement on Instagram @COYARiyadh – reservations opening soon.