With the long weekend just around the corner here are some excellent ideas for things to do across the UAE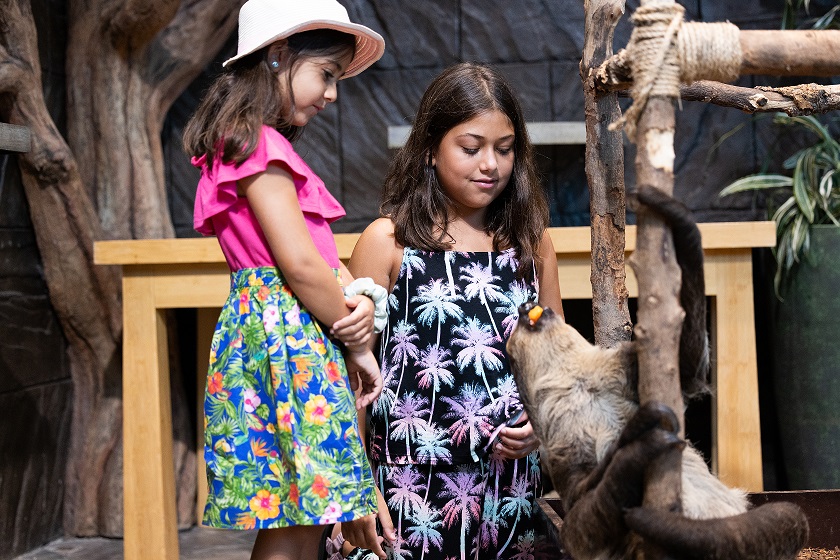 The countdown for the long weekend has begun, and we have some exciting offers and activities to suggest across the UAE, enjoy!
Explore Nature this Long Weekend with The Green Planet
For those who haven't locked in their long weekend plans yet, here's some exciting news. The Green Planet, Middle East's only indoor tropical rainforest, has curated the perfect itinerary to escape the heat with 'Nature's Long Weekend'!
From 29th September to 1st October 2023, guests can immerse themselves in a world of natural wonders with a series of engaging and educational activities, all included within their admission passes.
The weekend kicks off with 'Nature Talks' on Friday, 29th September, where guests can deepen their knowledge of the 3,000 plants and animals found that call this indoor rainforest home. At 12.30PM and 3PM, guests can witness resident biologists host insightful talks about the animals. A must-see is the Lemur training session at the Canopy where guests can observe a 15-minute up-close-and-personal session with the Ring-tail and Black and White Lemurs and learn about their care and training programmes from The Green Planet's team of dedicated biologists!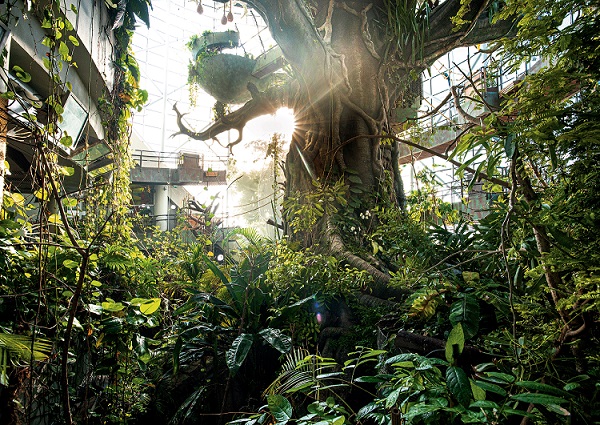 Guests can get ready for 'Animal Encounters' on Saturday, 30th September at 12.30PM and 3PM with a 15-minute meet and greet with the sloths. Guests have the chance to get acquainted with and feed these fascinating creatures as they pass by.
Nature enthusiasts can enjoy 'Family Entertainment' on Sunday, 1st October from 10AM to 12PM and again from 3PM to 6PM, indulging in animal-related crafting activities at The Green Planet Café – an ideal experience for the whole family to enjoy together!
For more information on the Nature Long Weekend, please visit https://thegreenplanetdubai.com/ and follow The Green Planet on social media for the latest updates:
Instagram: @TheGreenPlanetDubai
Facebook: @TheGreenPlanetDubai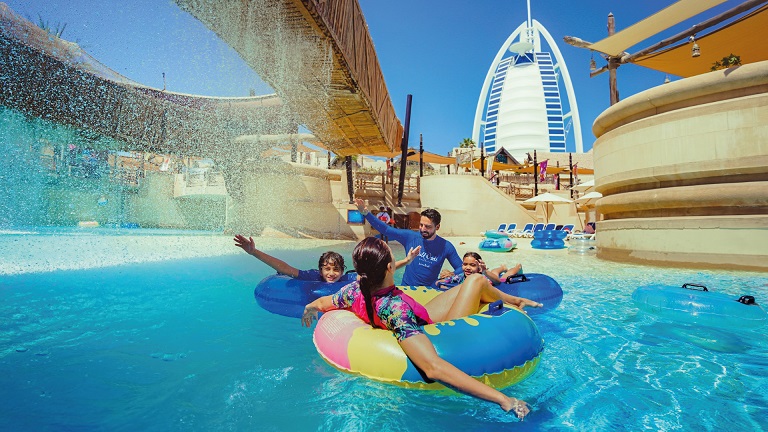 Dive into the Big Long Weekend at Wild Wadi Waterpark
For those who haven't made plans for the long weekend yet, there's good news. Wild Wadi Waterpark™ has crafted the perfect itinerary to beat the heat during the 'Big Long Weekend'. From 29th September to 1st October 2023, this three-day event promises a big wave of excitement for guests of all ages.
The weekend kicks off with 'Family Friday' at Wild Wadi Waterpark™, offering exciting attractions to enjoy the day off. Guests can explore Juha's Dhow & Lagoon, an interactive play structure with over 100 activities, including slides and water guns. Be sure to keep an eye on the enormous bucket, which tips over every 2 minutes, causing quite the splash!
Families can also relish the thrill of Breaker's Bay, one of the largest wave pools in the Middle East, with waves reaching up to 1.5 meters high. Guests can also embark on Juha Journey, a 360-meter-long lazy river, concluding the day with a relaxing experience.
Waterpark lovers can treat themselves to an indulgent feast with 'All-You-Can-Eat Saturday' by booking the All-You-Can-Eat package, ensuring a day filled with delicious treats. Whether one craves Greek salads, juicy burgers, chicken wraps, hotdogs, pizzas or even classic corndogs and chicken nuggets, guests can redeem their unlimited treats at Firecrust Pizza and the Dhow & Lagoon Kitchen. The add-on can be purchased at the main gate for AED 85 for adults and AED 70 for children.
Guests booking online can save on their day pass and All-You-Can-Eat offer bundle. UAE residents enjoy discounted tickets, with an adult pass priced at AED 290, while little ones aged 12 and below can enjoy the limitless feast for AED 255.
Those looking to burn off their feast can head to the Wipeout and Riptide FlowRiders for a bit of surfing action. While those seeking an adrenaline rush can make their way to the super-fast Jumeirah Sceirah, where they can glide down the 120-meter slide at 80 km/h.
The long weekend wraps up with a 'Chill Sunday', allowing guests to unwind while enjoying stunning views of the iconic Burj Al Arab. Those who prefer to take their experience to the next level can book an eight-person VIP cabana located right along Juha Journey and the wave pool. Booking a cabana guarantees private seating with four premium sun loungers along with a private table, VIP Fast Passes, complimentary towels, water, soft drinks and fresh fruits as well as ticket discounts based on the chosen package!
Residents can book their tickets online and save up to 30% on what promises to be a Big Long Weekend of non-stop fun at Wild Wadi Waterpark™! For more information and ticket bookings, please visit Wild Wadi's official website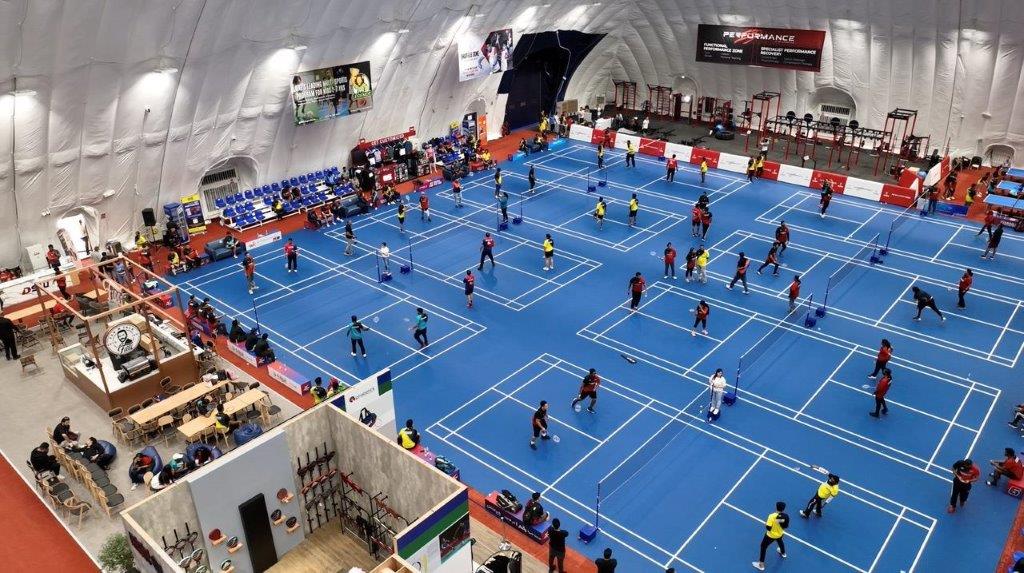 50% Discount on All Sports Activities at Danube Sports World
As we start to approach Dubai Fitness Challenge, Danube Sports World, UAE's largest indoor sports facility spread across 200,000 square ft is all set to encourage people to partake in the active lifestyle by offering Happy-Hour deals on weekdays from Monday to Friday from 10 am to 3 pm on all sports activities.
This Friday, you can enjoy a whopping 50% discount on lots of different sports activities. They've got you covered for all the popular ones: Badminton, Basketball, Cricket, Football, Table Tennis, Padel and more. Whether you're into smashing shuttlecocks or scoring goals, they've got it all. And now, with the Happy Hour deal, you won't have to break your wallet. A game of Badminton that usually costs AED 80 will only be AED 40 after the discount!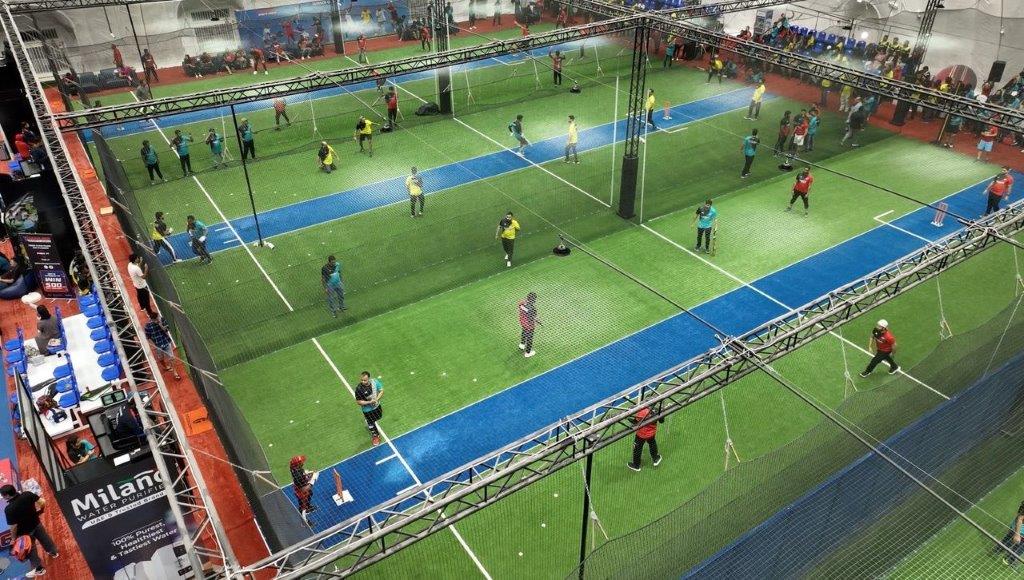 Here's a quick rundown of the usual prices and the prices after Happy Hour discounts:
Table tennis: AED 30, but during Happy Hour, it's just AED 15!
Padel: Normally for an hour AED 300, but you can get it at half price of AED 150.
Football (5-a-side): It's usually AED 400 per hour for the indoor ground, but you'll pay AED 200.
Football (7-a-side): Normally AED 900 per hour for the indoor ground but you can save AED 450!
Basketball: Priced at AED 350 for court but not during Happy Hour- priced at AED 175.
Cricket : Usually AED 400 (8 overs) & AED 520 (16 Overs), would priced at AED 200 and AED 260 respectively
Tennis: Usually costs AED 250, but during the Happy Hour enjoy it at a humble price of AED 125.
It's time to round up your friends and family and book a game at Danube Sports World and make the most out of these amazing sports Happy Hours.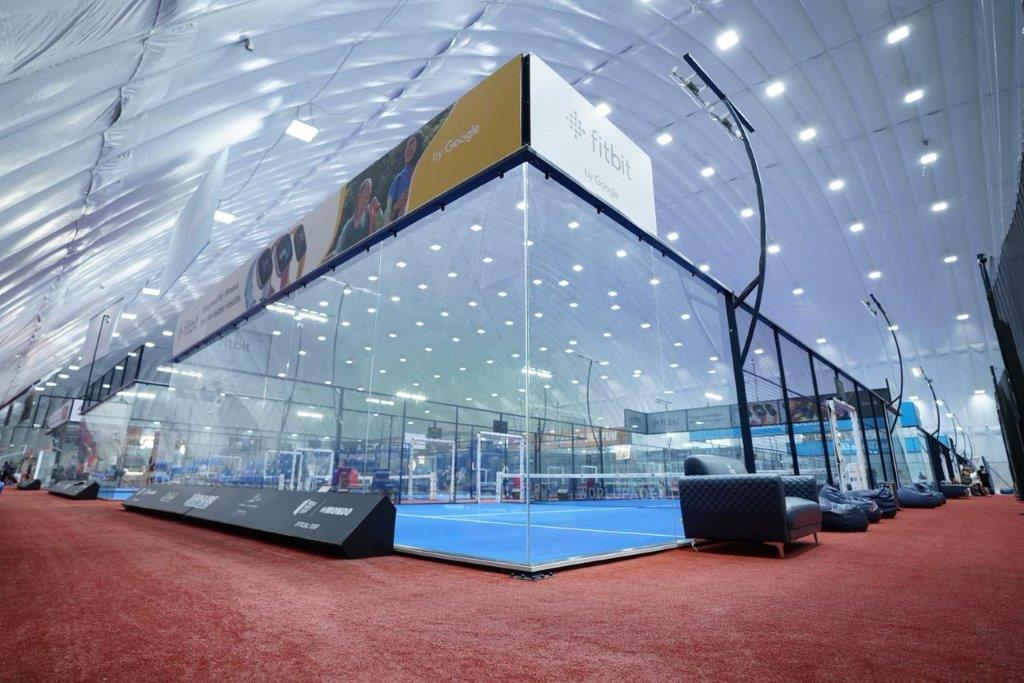 The Details
What: Happy Hours at Danube Sports World – 50% discount on all activities this Friday
When: Friday (Runs on weekdays too) – Timing: 10am to 3pm
Offer valid till October 30, 2023 – Contact: 800 3636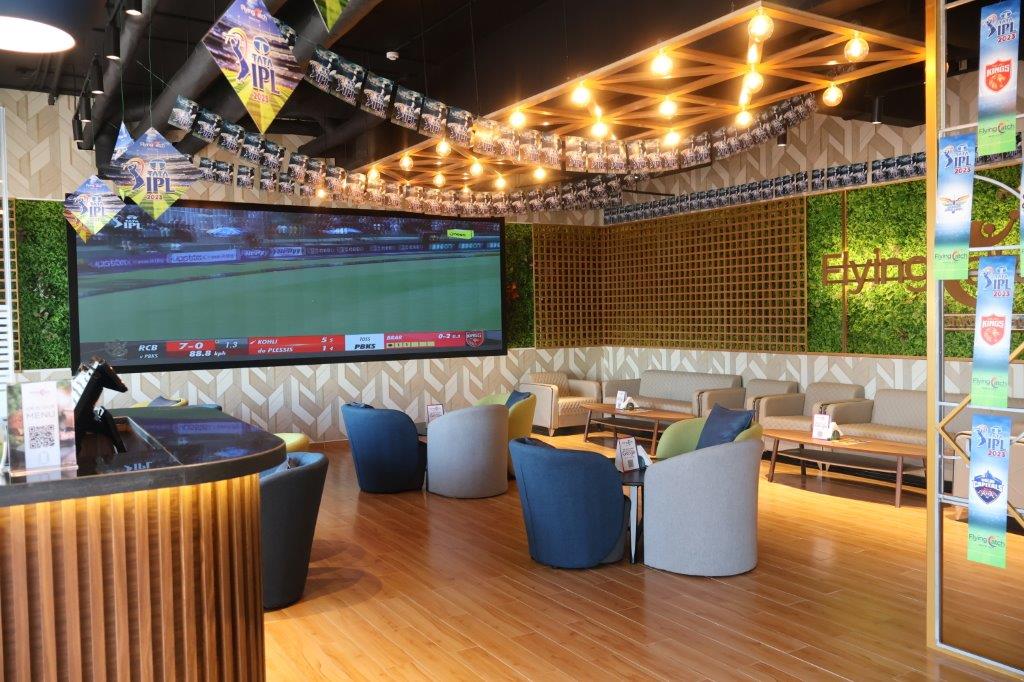 Free Cup of Coffee at Flying Catch by Shikhar Dhawan on International Coffee Day for first 50 customers
Coffee lovers, listen up! This coming International Coffee Day, savor a freshly brewed cup of your favorite coffee—on the house at Flying Catch by Shikhar Dhawan, a family Sports Cafe & Restaurant.
Nestled in the vibrant heart of Dubai, Jumeirah 1, be one of the first 50 customers to walk in on Sunday, October 1, and indulge in a perfectly crafted cup of artisanal coffee, customized to your liking.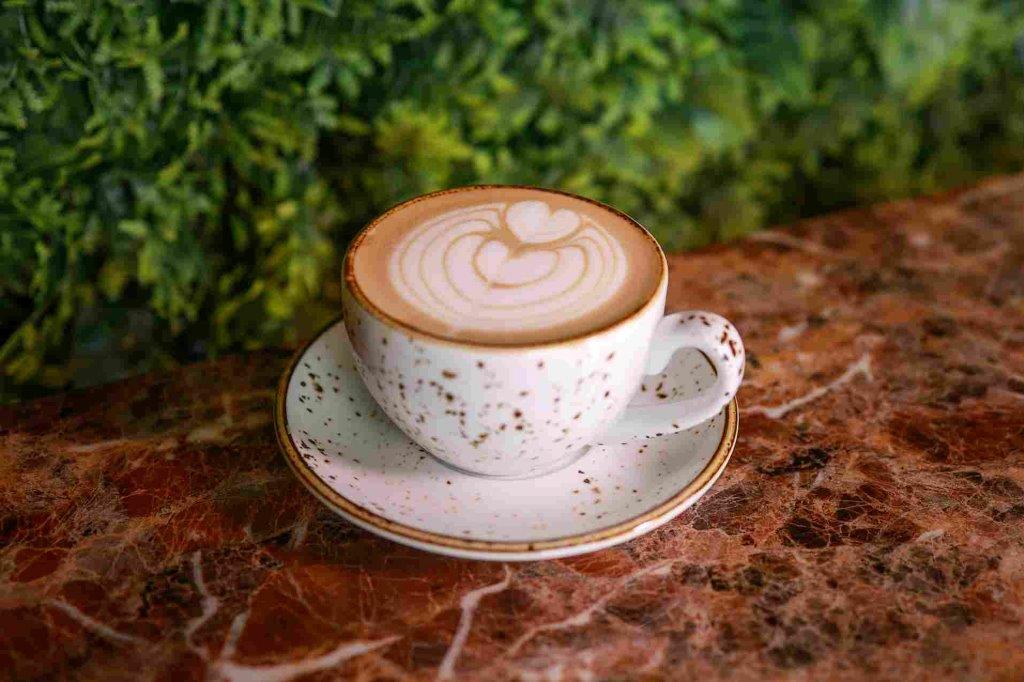 This unbeatable offer extends to one per person, ensuring that everyone's caffeine cravings are met. Pair your coffee with their extensive ala carte menu offering Fusion Authentic Indian Cuisine.
While you are there, indulge in the sporty ambience, which includes a cricket pitch—a perfect backdrop for your Instagram feed—a huge 200-cm screen, multiple LED screens, a snooker table, dart boards, a foosball table, and more.
Head over to Flying Catch with your loved ones to explore and join fellow cricket enthusiasts and share the love for coffee, yummy food, and the joy of sports.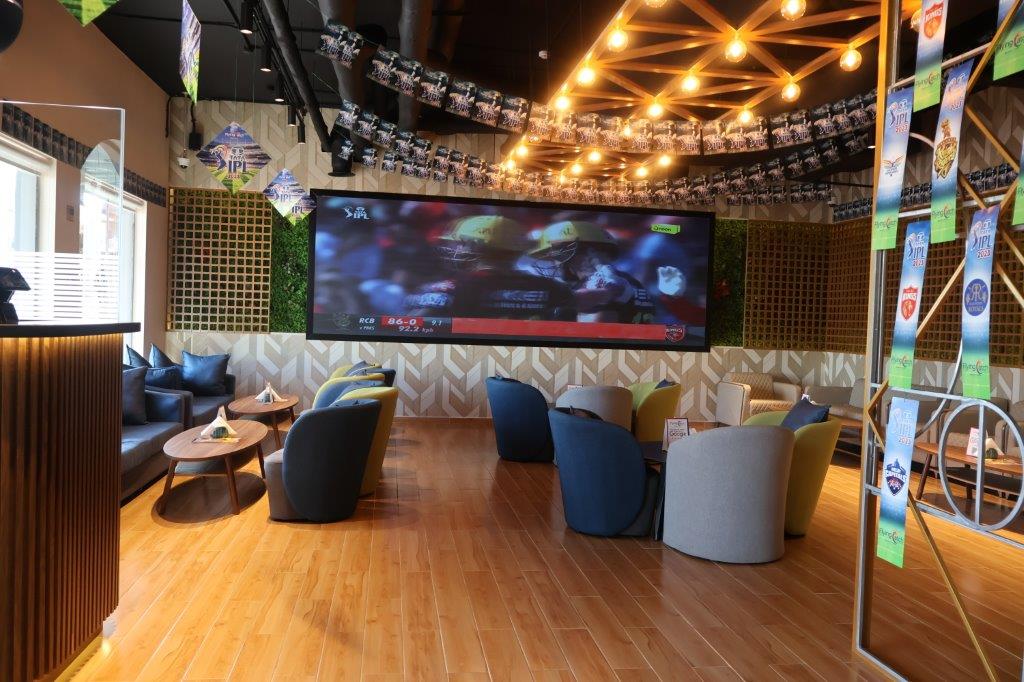 The Details
What: First 50 Customers Get Free Cup of Coffee at Flying Catch by Shikhar Dhawan on International Coffee Day – When: October 1, 2023 – Price: Free Cup of Coffee – Timing: 1 p.m. to 1 a.m. Address: Beach Resident-1, Jumeirah First Plot No. 563, Dubai, UAE Instagram: @flyingcatch_dubai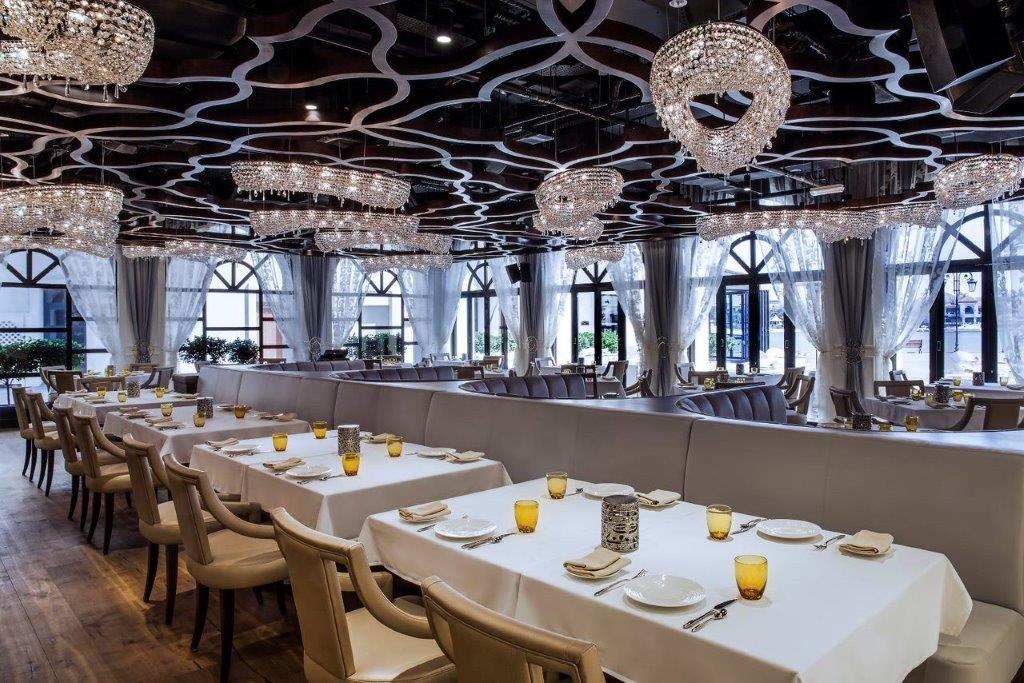 Punjab Grill Celebrates World Vegetarian Day with a Special Vegetarian Menu
Celebrate your love for plant-based perfection on Sunday, October 1st, as Punjab Grill – the Michelin Guide Select Royal Indian Dining Restaurant, located in Ritz Carlton Abu Dhabi and Anantara Downtown Dubai comes together to honor World Vegetarian Day.
Don't miss out on the delectable delights awaiting you at Punjab Grill. Visit the restaurant to indulge in the exclusive Special Vegetarian Menu, curated by award-winning Executive Chef Sandeep Ail.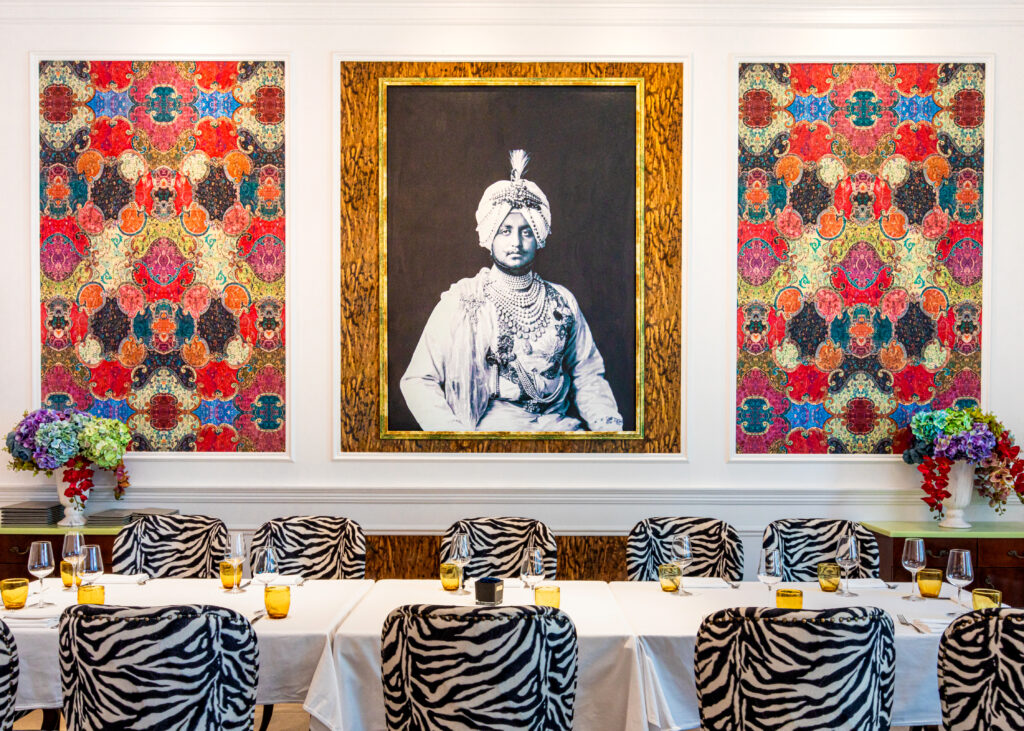 Available from September 29th through October 1st, the menu is priced at AED 250 and combines classic Indian flavors, with a modern and plant-based twist. Whether you are a strict vegan or someone who appreciates a delectable vegan meal from time to time, this menu is the epitome of the finest Vegetarian dishes you could ever dream of.
A few menu highlights include Banana Stem Salad, Jimikand ka Seekh with Phulka Tacos, Turmeric Leaf Roll with Raw Banana Foogath alongside, Masala Pumpkin Fried Idli with Sambar and Crispy Okra, Rasmalai in Dessert, and more.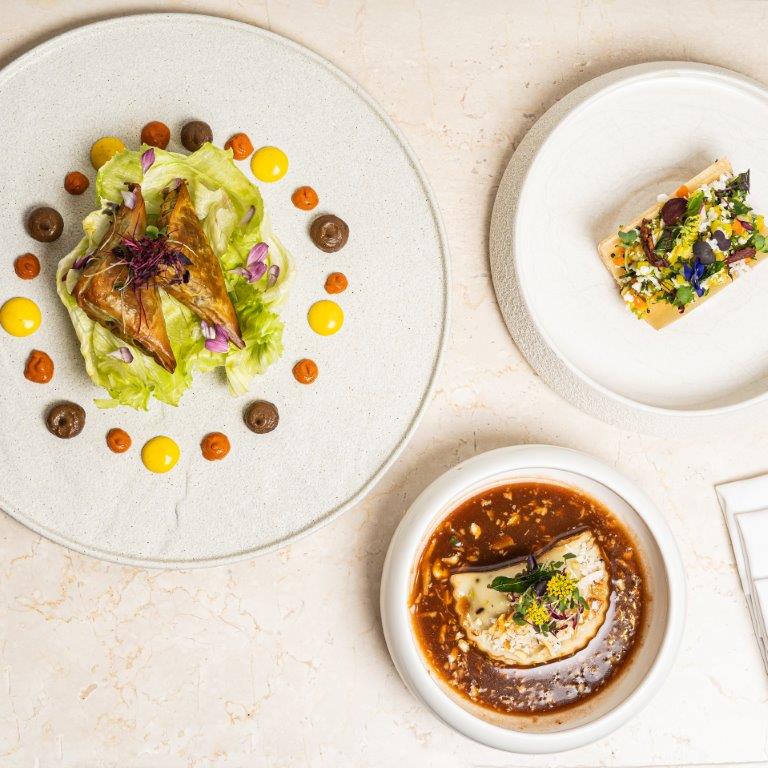 The Details
What: Punjab Grill Dubai Celebrates World Vegetarian Day with a Special Vegetarian Menu
When: Sept 29th – Oct 1st Price: AED 250
Address:
Abu Dhabi: The Ritz-Carlton Grand Canal, Venetian Village – 3rd St – Al Rawdah – Khor Al Maqta'a – Abu Dhabi – United Arab Emirates
Contact: +971 2 449 9839
Dubai: Lobby Level, Anantara Hotel, Downtown, Business Bay
Contact: +971 50 194 1107
Website: https://punjabgrill.me/
Instagram: @punjabgrilldubai, @punjabgrillabudhabi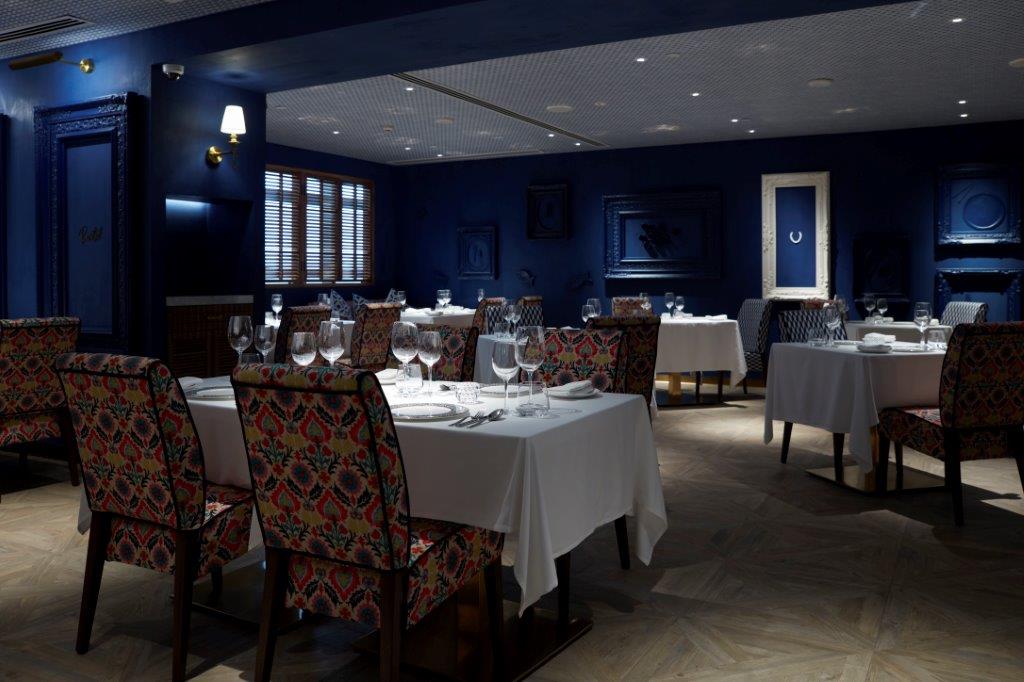 Discover Business Lunch Over A Weekend at Aamara
How about a business lunch over a weekend that is influenced by the ancient Silk Route? Head over to Aamara in the VOCO Hotel on Sheikh Zayed Road that has an impressive 5-course Business Lunch menu priced at AED 95++ pax that serves vegetarians and non-vegetarians.
Available on not only on weekdays but weekends too, between 12 noon-3.30 pm this Business Lunch menu includes exciting dishes like Signature Finger Salad, unique Lettuce Cream Salads, Seekh kebabs, Steamed Bao, delightful Butterfly Prawns as starters, and hearty Lamb Nihari, Saffron Rice, and Dal Makhani for the main course.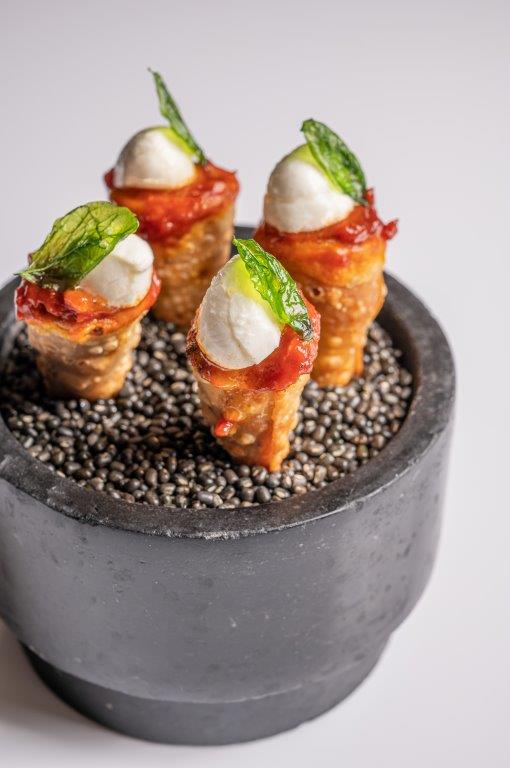 Don't forget to treat yourself to Petit Fours like Dates Candy and Sualaimani Chai, followed by a choice between Katafi Pastry or Cream Cheese Ice Cream for dessert.
Your taste buds are in for a treat as the menu is carefully crafted with dishes and innovative cooking techniques, making it not only savorable but memorable.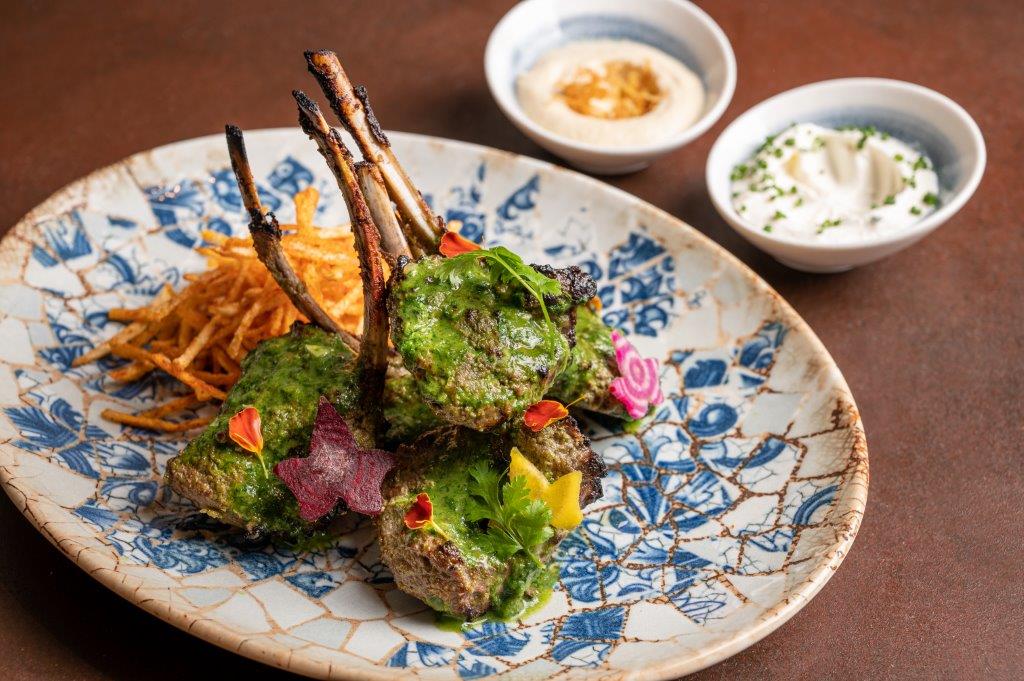 The Details
What: Business Lunch Over A Weekend: Discover Ancient Silk Route at Aamar When: All Days, 12-3.30pm Price: AED 95++ pax
Address: VOCO Hotel – Level 2 – Sheikh Zayed Road – Trade Centre – Trade Centre 1 – Dubai – United Arab Emirates Contact: +971 52 573 5723 Instagram: Aamara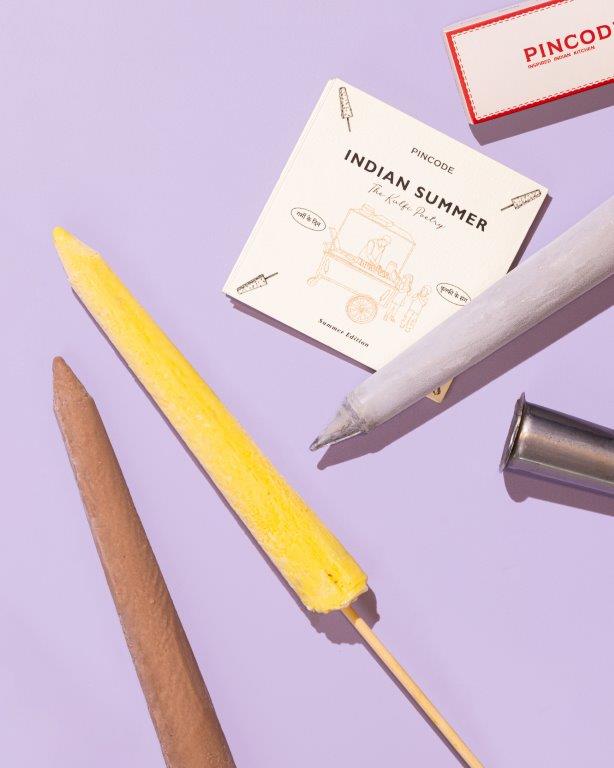 Last Chance to Savor 'Indian Summer – A Kulfi Poetry' at PINCODE by Chef Kunal Kapur
If you're looking for a delicious summer treat to wrap up the season, you've got to check out PINCODE by Chef Kunal Kapur. They have been serving something amazing -"Indian Summer – A Kulfi Poetry."
Imagine creamy, rich milk simmering for hours, infused with flavors like Peanut Butter, Rose, Saffron Almond, Chocolate Hazelnut, and Blueberry. The taste is heavenly, all priced at AED 20.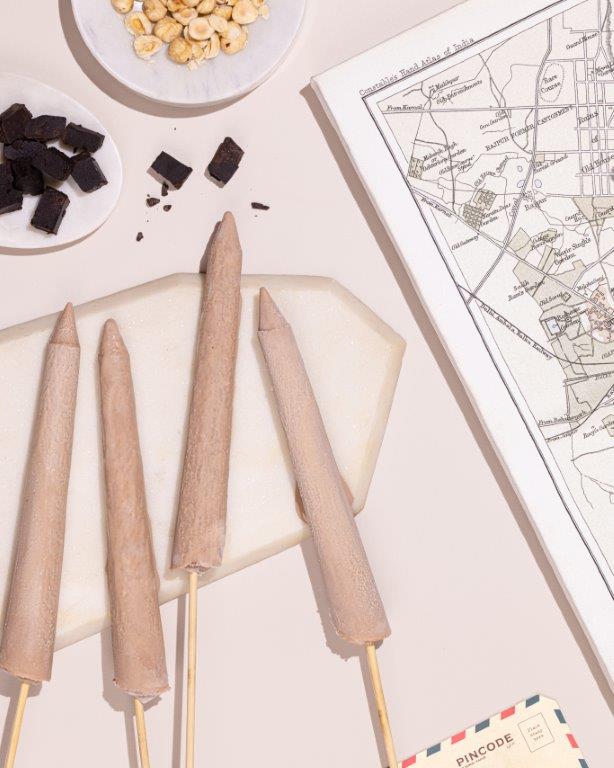 This magical mixture is poured into molds and frozen into a dense, velvety kulfi. It's the perfect way to beat the summer heat and savor the vibrant flavors of India while you bid goodbye to summer.
This is your last chance to enjoy this delightful treat as summer comes to an end, so don't miss out! Whether you have it on a hot afternoon or as a sweet ending to a spicy meal, kulfi at PINCODE is a must-try experience that brings the soul of India right to your taste buds.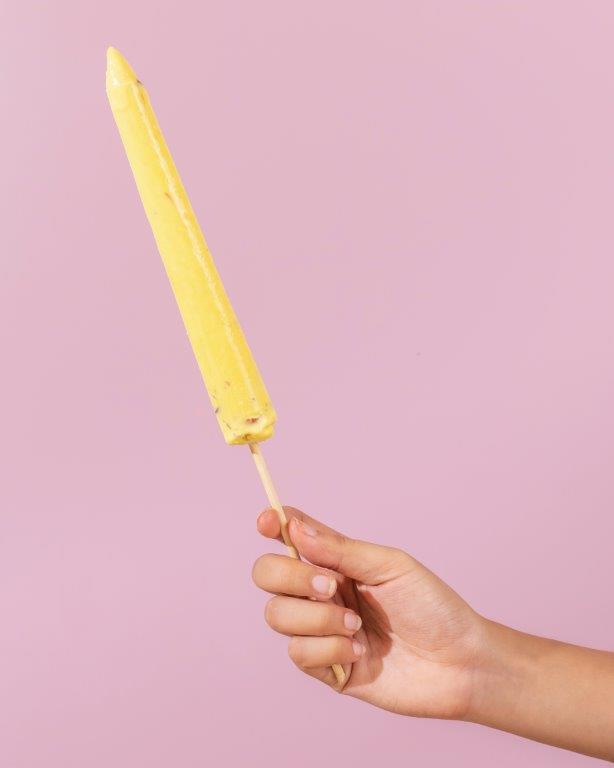 The Details
What: Last Chance to Savor 'Indian Summer – A Kulfi Poetry' at PINCODE by Chef Kunal Kapur
When: Ongoing Price: AED 20 Address: PINCODE, First Floor, Next to Cinemas, Dubai Hills Mall Contact: +971 4566 1424 Instagram: pincode.dubai