The much-loved experience has moved inside from Art Lounge for the warmer months, helping guests to beat the heat in style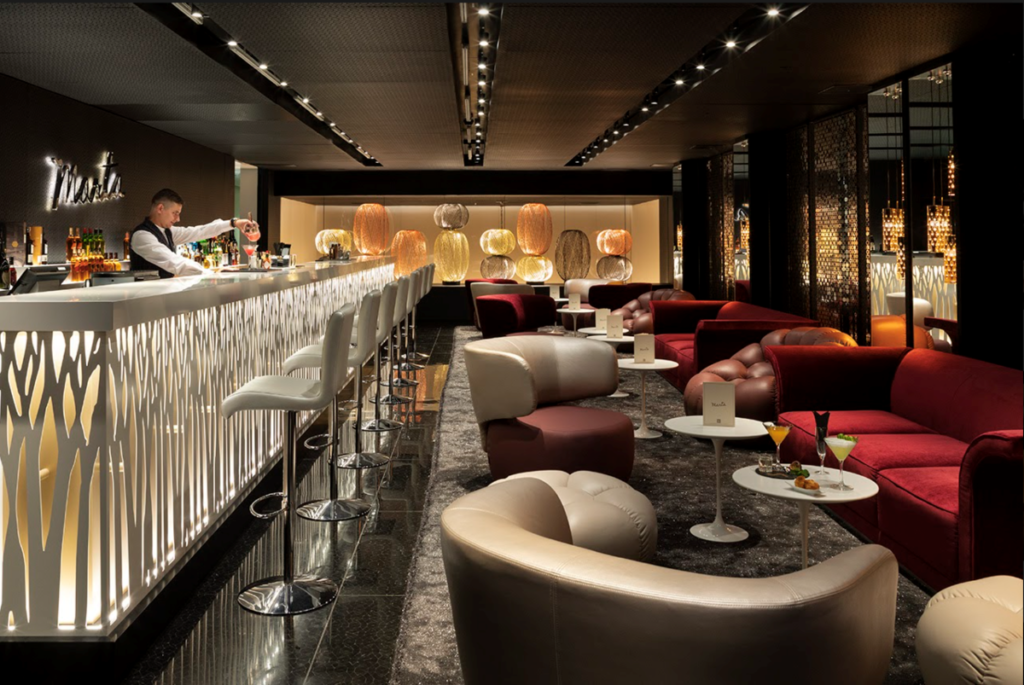 Those with a passion for high-quality, creamy and flavoursome French cheeses and perfectly paired grapes are invited to gather in the stylish ambiance of Marta Bar, the UAE capital's only authentic speakeasy-style hideaway.
Providing two whole nights of amazing flavours, wonderful conversations and elegant vibes, the wine and cheese night at Marta Bar will burst into life every Thursday and Friday evening throughout the summer.
An unmissable event for any grape connoisseur or cheese enthusiast, guests are invited to indulge in a vast and delicious selection of iconic French aged cheeses and world-renowned grape varieties. This includes rich and smooth Château Des Tourtes Merlot, refreshing and crisp Rhonea Petit Grain Des Balmes and uplifting Spanish rosés such as Franck Massard Garnacha.
Starting from 6pm, guests are free to relax, absorb the sophisticated and timeless 1920's vibes, and unwind after a busy day or long week with a night of fun and excellent cuisine.
Held on the rooftop terrace of Art Lounge throughout the rest of the year, the change in venue allows guests to stay cool and refreshed throughout the summer, and discover the exciting and enticing allure of Marta Bar.
A chilled, yet upbeat soundtrack sets the refined mood for the evening, while friends are encouraged to mingle, chat and admire the plush red furnishings and old-school glamour of this unique and enrapturing bar.
Those who are simply stopping by for a pre- or post-dinner treat can opt for three glasses of wine and one cheeseboard for AED 150 per person.
However, guests who are really looking to blow off some steam within the private and exclusive venue are encouraged to treat themselves to a whole magical evening of free-flowing premium wine and cheese for just AED 275.
The wine and cheese experience at Marta Bar is available to enjoy every Thursday and Friday, from 6pm to midnight, throughout the summer, starting June 19th.
For reservations, please call 02 205 4200, WhatsApp 050 699 6781 or email contact-fouquets-abudhabi@groupebarriere.com.