Forbes 5 Star hotel welcomes guests to al fresco dining across its outdoor terraces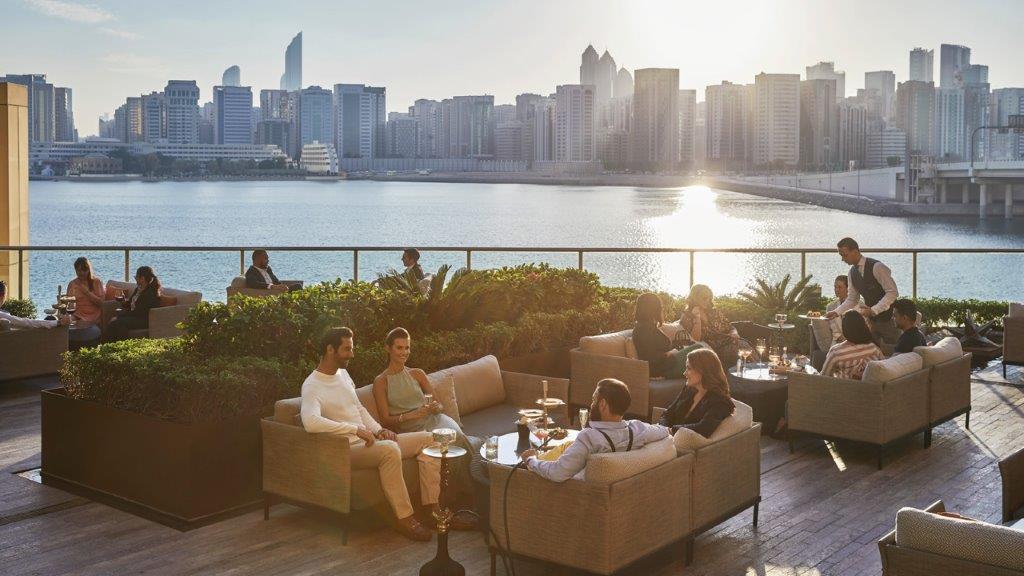 Cooler autumn months mean UAE residents and travellers will rejoice in refreshing fall weather blowing through the sun-kissed terraces at Four Seasons Hotel Abu Dhabi at Al Maryah Island.
Masterful mixology, bold cuisine, and breathtaking views are all on offer across the property. Each offering is unique in its own way to make the most of the capital's al fresco season.
In the Forbes 5-Star Hotel, there is a dining space for every occasion.
Reconnect over a leisurely afternoon tea at Al Meylas
Deeply adored by Abu Dhabi's local community, Al Meylas lobby lounge is the pearl of Al Maryah Island welcoming guests to the capital's "living room." Its lush expansive terrace connects diners directly to the crystal-clear waters of the Arabian Gulf. This inviting setting calls to appreciate the gift of one another, sampling delectable pastries, and sandwiches from Al Meylas' signature afternoon tea crafted by Executive Pastry Chef Rashika Weerasinghe.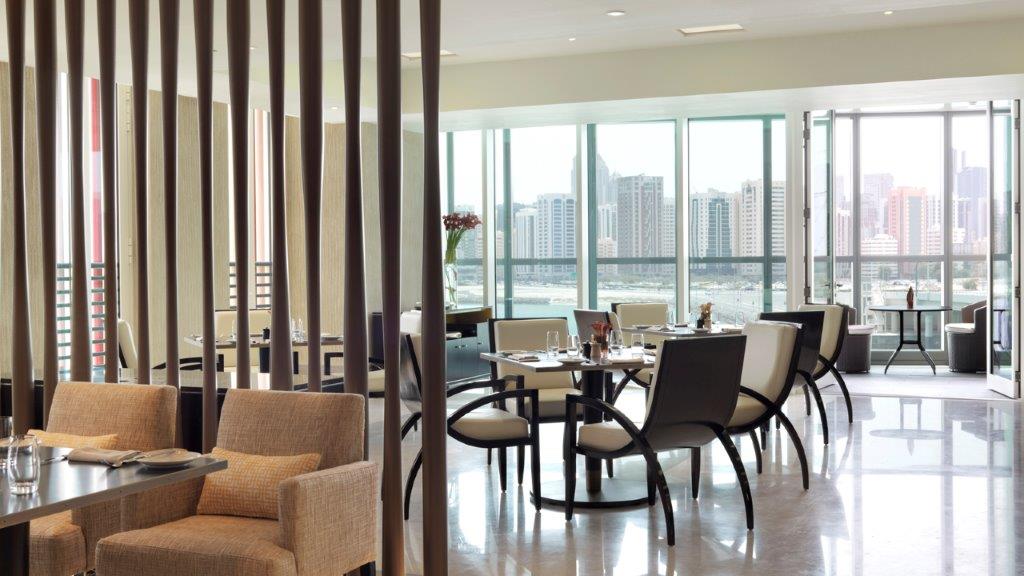 Sundowners at Butcher & Still
Unapologetically American, this popular MENA's 50 Best restaurant awardee 1920s steakhouse brings bold style to the table with the capital's coolest terrace setting. Seamlessly connecting the legendary Prohibition-era atmosphere to Abu Dhabi's outdoor season, the Hotel's invites guests to spend afternoons with a remastered classic cocktail in-hand watching the sun set with jazz in the background. On Saturdays, Restauran Chef Marsall Roth features sizzling cuts and a fun atmosphere at the capital's favourite stateside celebration, The Meat People Brunch.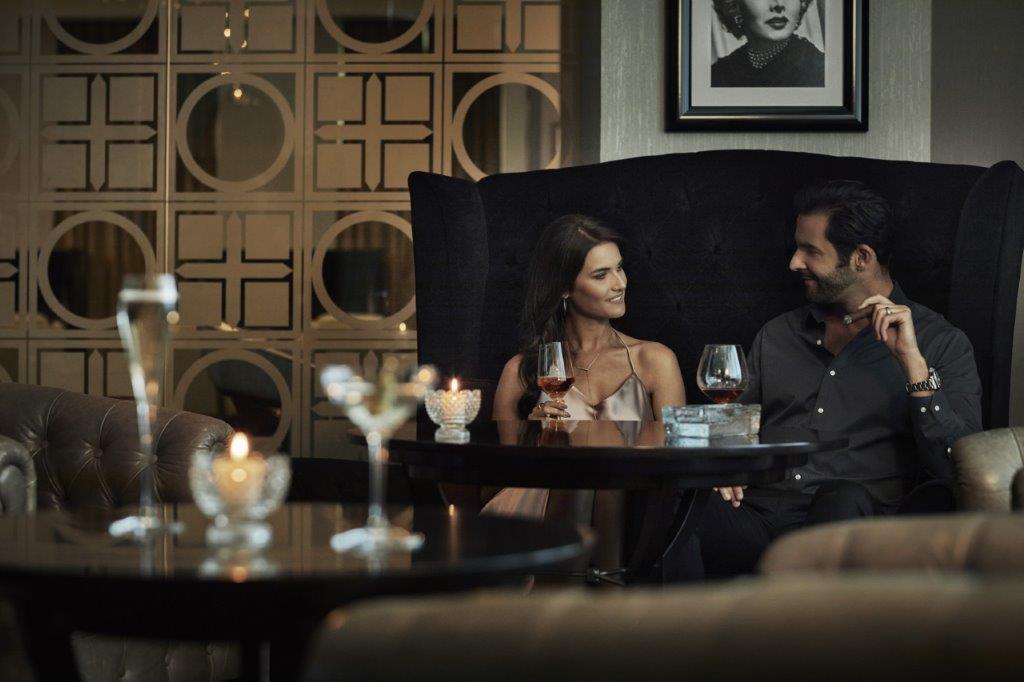 Refined dinners at Cafe Milano
Located level with the city skyline, the autumn breeze rolls through Cafe Milano's iconic terrace creating visions of vacations spent on the Italian coast. Ideal any time of day from 12:00 noon onward, the perfect moment to enjoy al fresco dining is while enjoying a romantic dinner with loved ones, mesmerised by the array of colours from the city lights. On Sundays, Restaurant Chef Delfino Chiarello invites diners to his Viaggio in Italia Brunch, offering a menu of regional Italian specialties handcrafted by Chef and his culinary team.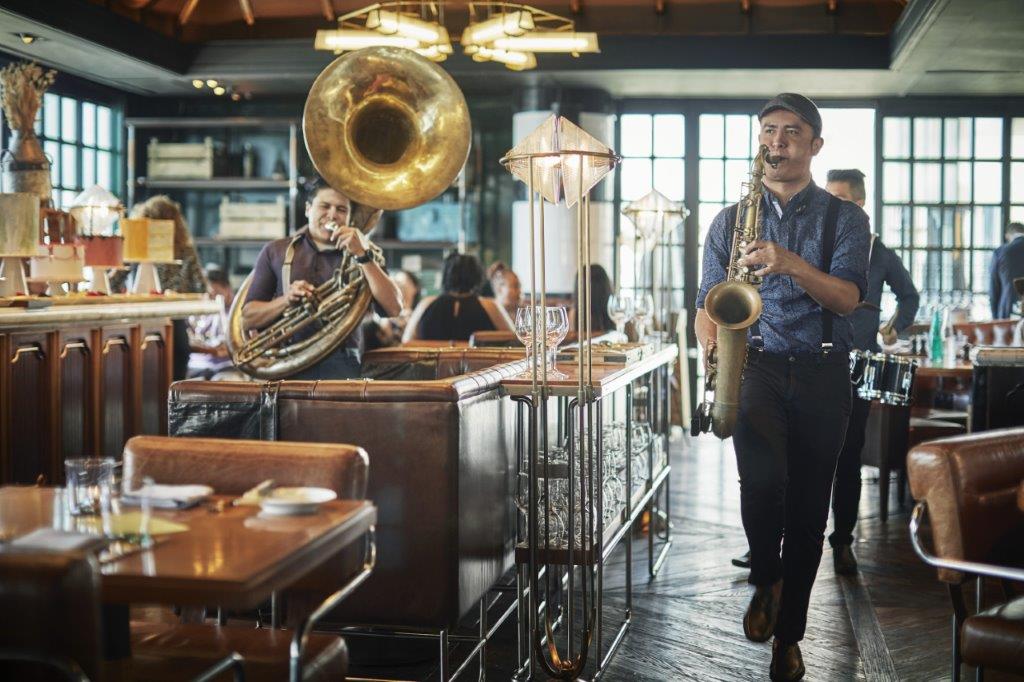 The perfect morning cup at Crust
The luxury Hotel welcomes guests to stir into life with its market-inspired breakfast crafted by Executive Chef Christian Buenrostro and his culinary team at Crust restaurant. Paired with the perfect morning cup, breakfast lovers will be inspired to have a morning as grand as Abu Dhabi's soaring skyscrapers. Families will also love gathering on the terrace for the weekly Saturday Brunch filled with a bountiful selection of international dishes and tableside service.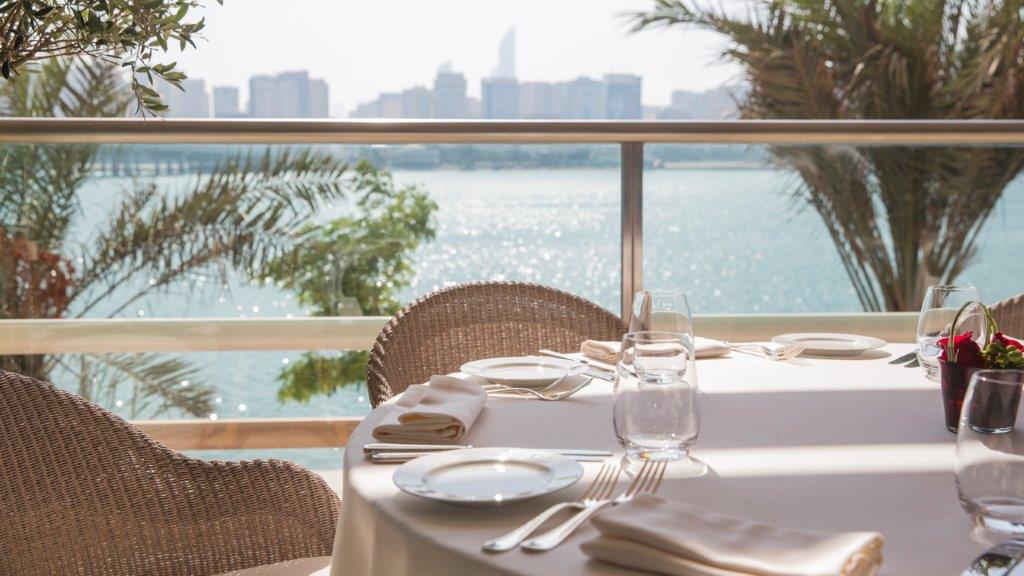 Chic evenings at Eclipse Terrace Lounge
Relaxed rooftop pool at day, stylish lounge at night. The innovative food menu pays homage to Executive Chef Christian Buenrostro's cultural influences with Latin and Asian flavours pairing perfectly with tropical mixology to elevate the evening. At the jewel of Four Seasons Hotel Abu Dhabi, guests comfortably sit back and watch the shimmering skyline dazzle with purple hues accented by the golden glow of the Arabian sun. Daily Happy Hour and Ladies' Night on Thursdays add to the elevated evening experience.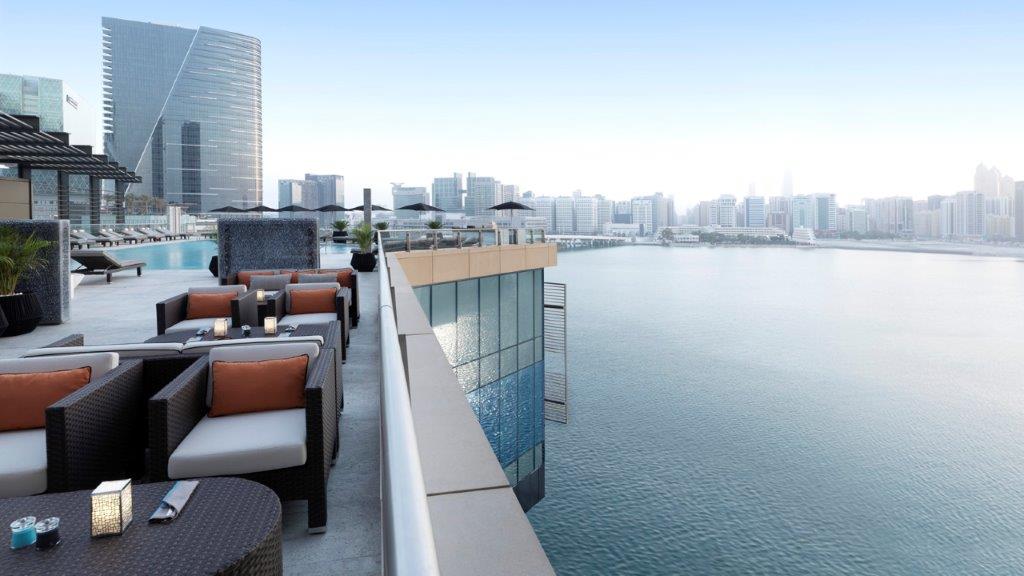 Cinematic moments at Zsa Zsa
Glitz and glamour are pillars of Four Seasons signature cocktail bar. The team of talented mixologists recommend sipping away on innovative beverages while watching cinematic air-conditioned sunsets that befit the iconic actress Zsa Zsa Gabor.
To plan a dining experience at Four Seasons Hotel Abu Dhabi at Al Maryah Island, call +971 2 333 2222 or email reservations.abudhabi@fourseasons.com. Alternatively, Chat with the Hotel's attentive staff on the #FSApp or through Facebook Messenger to learn more about the terraces opening and all the dining options.