Choose from a wide range of cuisines to dine with family and friends at Yas Marina this Ramadan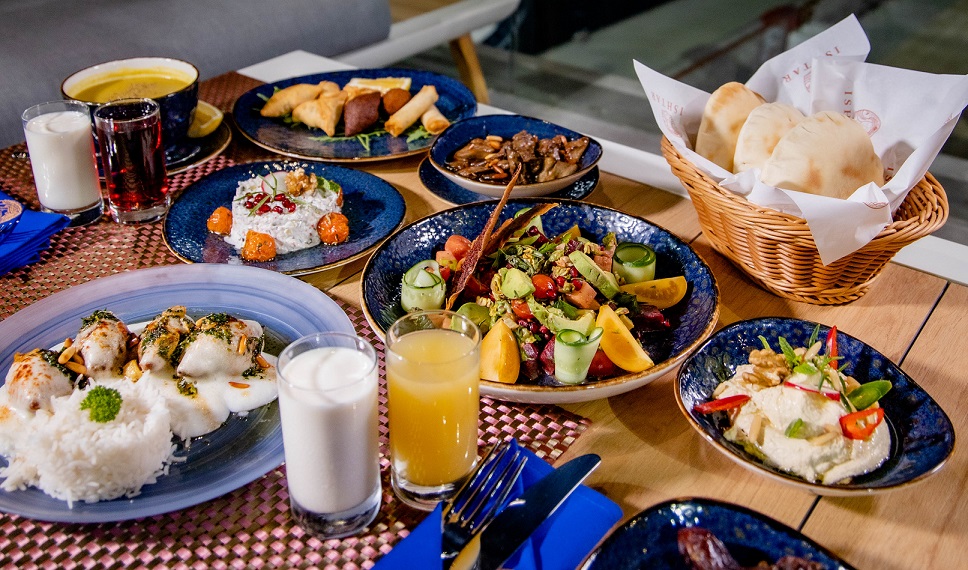 This holy month of Ramadan, Yas Marina is the perfect place to break your fast under the starry sky. As the sun sets with sweeping waterside views, here are seven superb options to enjoy with friends or family this Ramadan at Yas Marina.
Penelope's
An evening of culinary delights awaits guests at Penelope's amidst the glamorous lifestyle of Cote D'Azure. Gather your friends and loved ones and treat your taste buds to a vibrant iftar spread with options such as watermelon salad with orange confit, lentil salad with pickled vegetables or seafood salad. For mains, indulge in marinated lamb chops with onion puree, prawn linguini or baby chicken with mushroom sauce before ending the meal with a colourful fruit platter or chocolate fondant for dessert.
For bookings and reservations, please call 052 221 0097.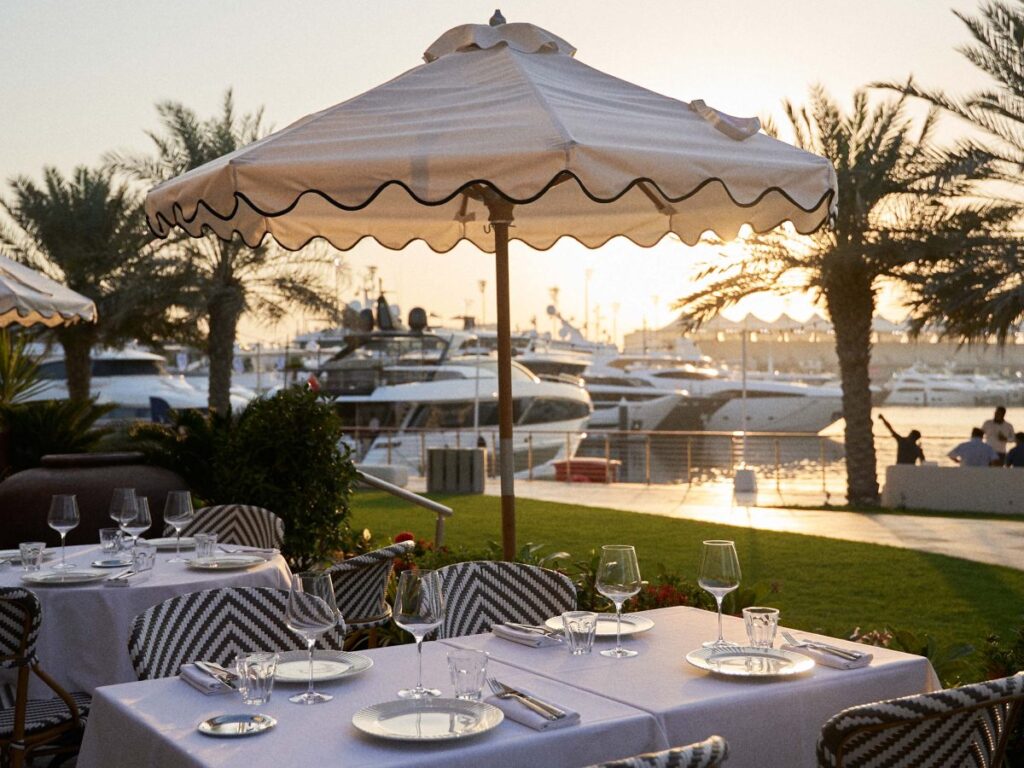 Diablito
This Ramadan, take a trip back in time and enjoy a curated menu featuring dishes that underscore the gastronomic legacy of Spain, influenced by the Middle East. Sample dishes such as Ajo Blanco soup with grapes and quince paste, aubergines with thyme honey or vegan hummus croquettes. Second course options include veal empanada served with apricots and raisins, carrot and lamb meatball paella or Andalusian fish casserole, ending on a sweet note with rice pudding.
For bookings and reservations, please call 02 565 1175.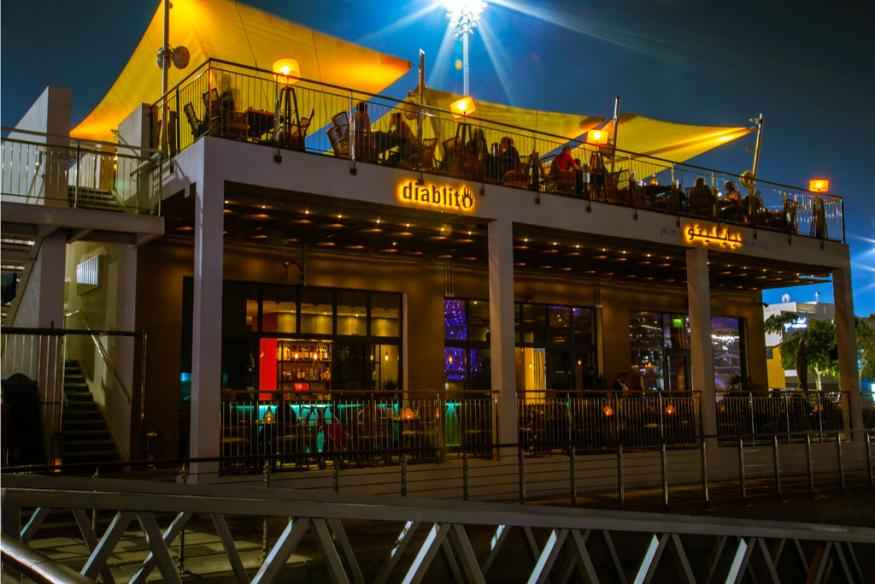 Ishtar
Stop by Ishtar for a magnificent dining experience guaranteed to delight all senses. Offering rich and flavourful cuisine for AED 159 inspired by Lebanon and Morocco, diners can break their fast with a light soup, followed by regional favourites such as fish harra, koussa with meat and chicken maklouba. Save room for dessert with the decadent mohalabia or a selection of fresh fruits.
For bookings and reservations, please call 050 402 2293.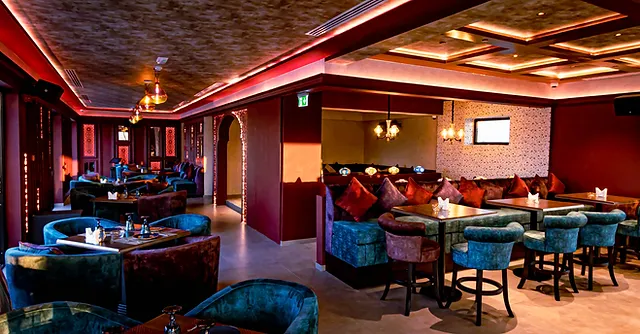 Cipriani
Opt for an elegant iftar at the capital's coveted Italian restaurant, Cipriani Yas Island. Diners can savour simple Italian food cooked to perfection with a distinctly Middle Eastern touch and a side of captivating views of the bustling marina. Cipriani's iftar menu includes Italian classics such as lentil salad with asparagus and zucchini, followed by options including homemade lasagne "alla Bolognese" or rigatoni "alla Sorrentino" with buffalo mozzarella. Don't miss Cipriani's seasonal date ice cream for dessert; it's freshly whipped to order.
For bookings and reservations, please call 02 657 5400.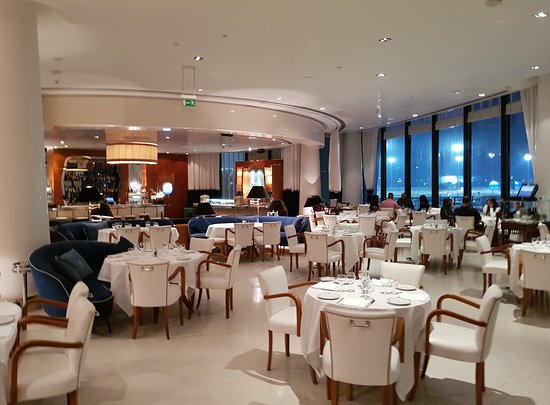 Aquarium
Choose from an exquisite a la carte menu at Aquarium this Ramadan. Located at the heart of Yas Marina, diners can expect the freshest catch of the day, overlooking the sparkling blue expanse as they tuck into the Aquarium classic, a hearty seafood paella with all the trimmings.
For bookings and reservations, please call 050 6969 357.
Stars 'N' Bars
As the sun sets over the marina, stop by Stars 'N' Bars mid-week to indulge in their à la carte menu offering as you relax and unwind.
For bookings and reservations, please call 02 565 0101.
Marina Padel
Looking to stay active this Ramadan? Marina Padel has got you covered. Bring a friend or two and get into the swing of the dynamic sport with courts staying open until 2:00am.