Al fresco dining and party season has officially begun at the elegant waterfront hotel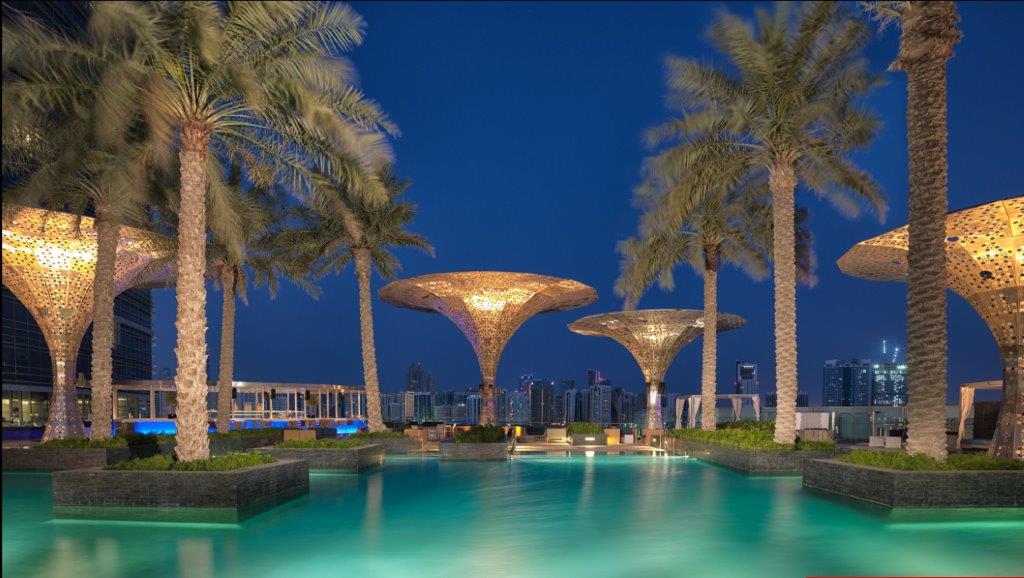 Rosewood Abu Dhabi, the luxurious and palatial five–star destination, is inviting guests to indulge in an array of invigorating pampering treatments at Sense, A Rosewood Spa, and enter the start of the cooler months feeling confident, radiant and healthy.
Celebrating the start of the new season, residents and visitors are welcome to gather on the newly reopened terraces of Hidden Bar, Dai Pai Dong and Glo, and absorb the sensational waterfront views, bespoke refreshing sips and endless good vibes. With Glo also offering a tantalizing ladies' night, there is no-where more uplifting and picturesque to meet with friends and loved ones this autumn than the Rosewood Abu Dhabi.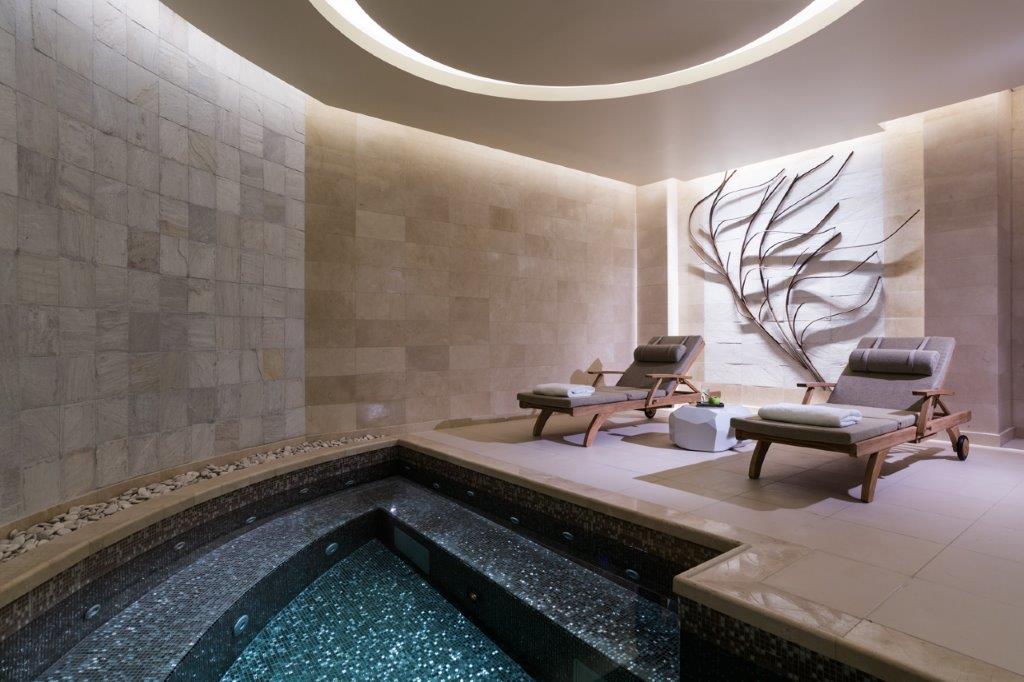 Sense Spa's Autumn Rejuvenation Spa Offer
The award-winning Sense spa at Rosewood Abu Dhabi offers guests the opportunity to address their health, wellness and skincare needs under the care of expertly trained therapists. In this quiet sanctuary away from the hustle and bustle of the capital, traditional healing treatments and modern technologies ensure that all the stresses and strains of everyday life are eased away in complete comfort.
This autumn, every guest who books a holistic treatment will receive a complimentary three-step facial delivered by one of the spa's skincare specialists. Using aromatic products infused with healing botanical ingredients, the facial treatment offers a deep cleanse that removes every impurity from the pores, followed by a hydrating or balancing mask and, finally, a deeply relaxing, nourishing facial massage.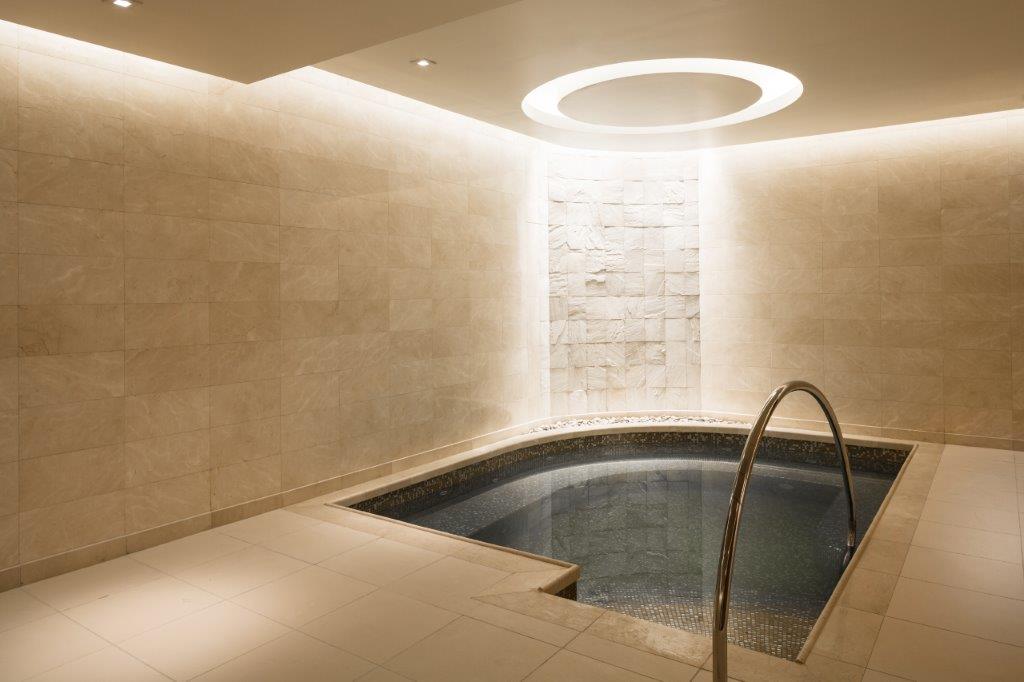 This three-step bespoke facial will be adapted and tailored to each guest's skin type, ensuring that everyone leaves feeling fresh, glowing and ready for the autumn.
The Sense spa complimentary facial offer is valid from 1st September to 30th October 2022. For bookings, please contact Rosewood Abu Dhabi at abudhabi.sensespa@rosewoodhotels.com or call +971 (0)2 813 5537.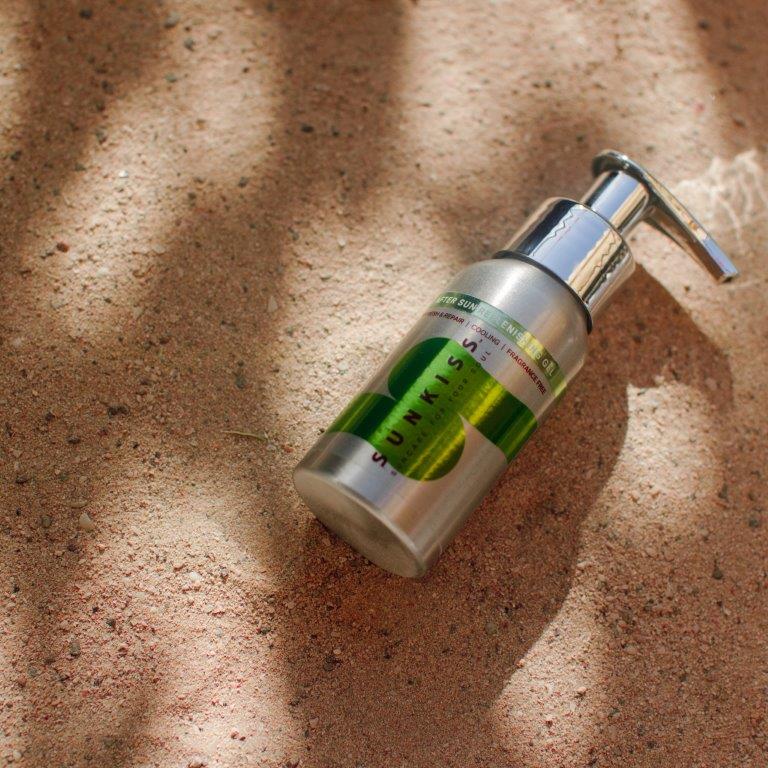 Sunkiss Refills
Furthering the Rosewood Abu Dhabi's dedication to environmental causes, and encouraging guests to care for themselves and the world around them, Sense, A Rosewood Spa is delighted to unveil its exclusive Sunkiss refill activation.
This September, every guest who purchases a bottle of all-natural and sustainable Sunkiss After Sun Rescue Moisturiser, Coconut Mineral SPF 15 sunscreen or Coconut Mineral SPF 30 sunscreen, will receive one complimentary refill.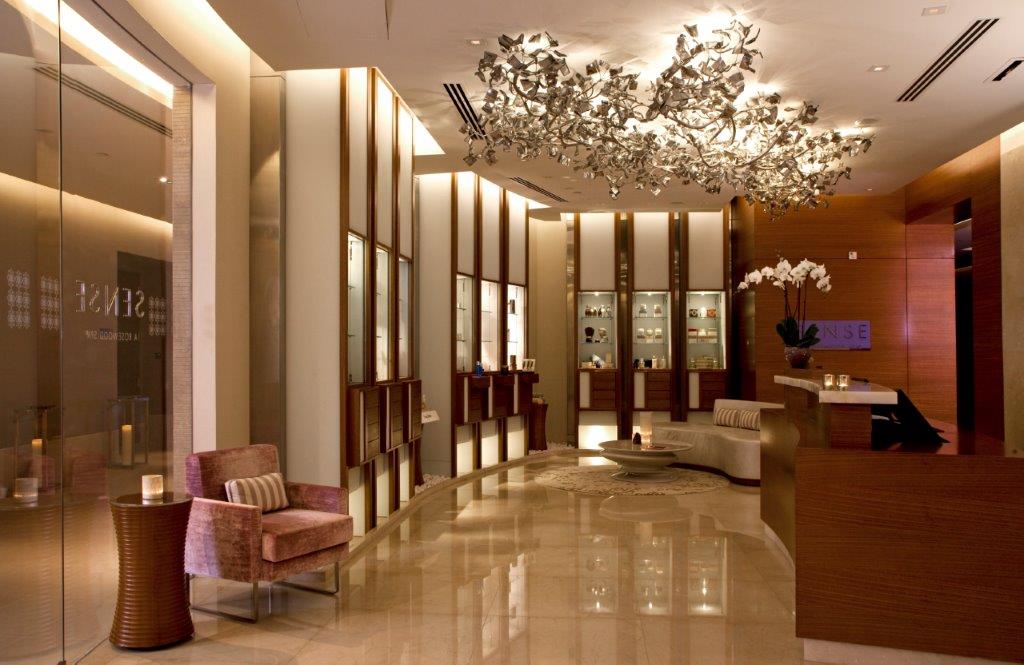 Designed to be kind to your skin and the environment, each pure and beautifully scented Sunkiss product is made with real fruits, plants and herbs. An innovative, homegrown brand proudly founded in Dubai, Sunkiss uses red raspberry seed to add natural sun protection, jojoba to nourish, coconut oil to moisturise, and aloe vera and shea butter to cool and soothe.
Curated as a way of encouraging residents and visitors to adopt more sustainable habits, recycle, care for the planet and protect their skin from the UAE's year-round sunshine, the Sunkiss refill initiative is available to redeem until the stock lasts.
For more information, please contact Rosewood Abu Dhabi at abudhabi.sensespa@rosewoodhotels.com or call +971 (0)2 813 5537.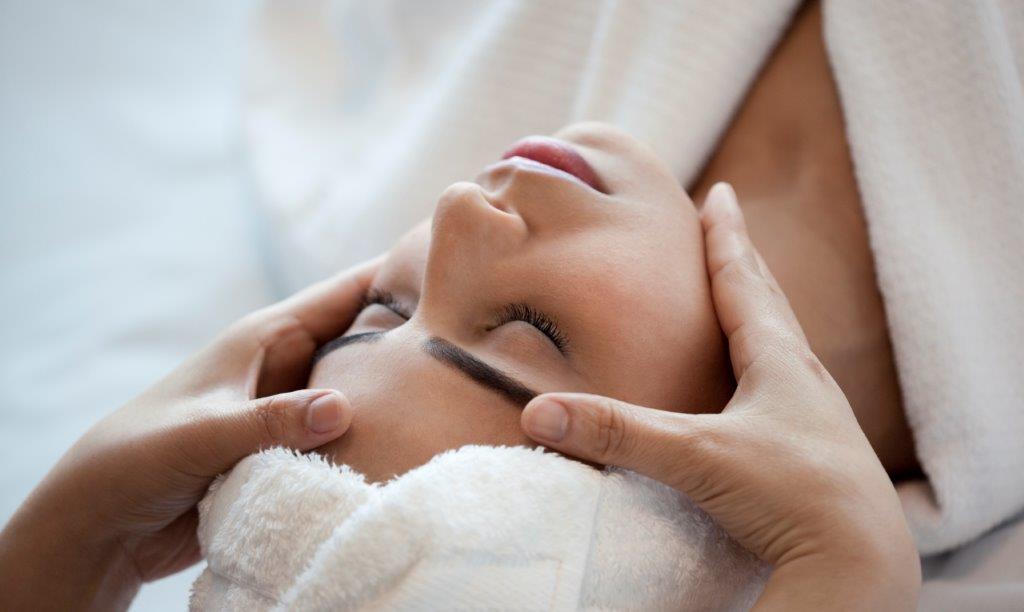 Introducing the Theragun mini-gun
This autumn, Sense, a Rosewood Spa is encouraging guests to look after their bodies and indulge in at-home, self-administered massages using the state-of-the-art Theragun Mini.
Conveniently pocket-sized and ideal for travelling and those who are always on the go, this compact but powerful accessory delivers quality and therapeutic muscle treatment whenever and wherever it is needed.
Ideal for relieving cramps, knots and tension across the entire body, it's a must-have product for any athlete or sports enthusiast, or anyone who suffers from regular aches and pains. Renowned for improving recovery, performance, sleep and mobility, and reducing stress and anxiety, the benefits of a Theragun are endless.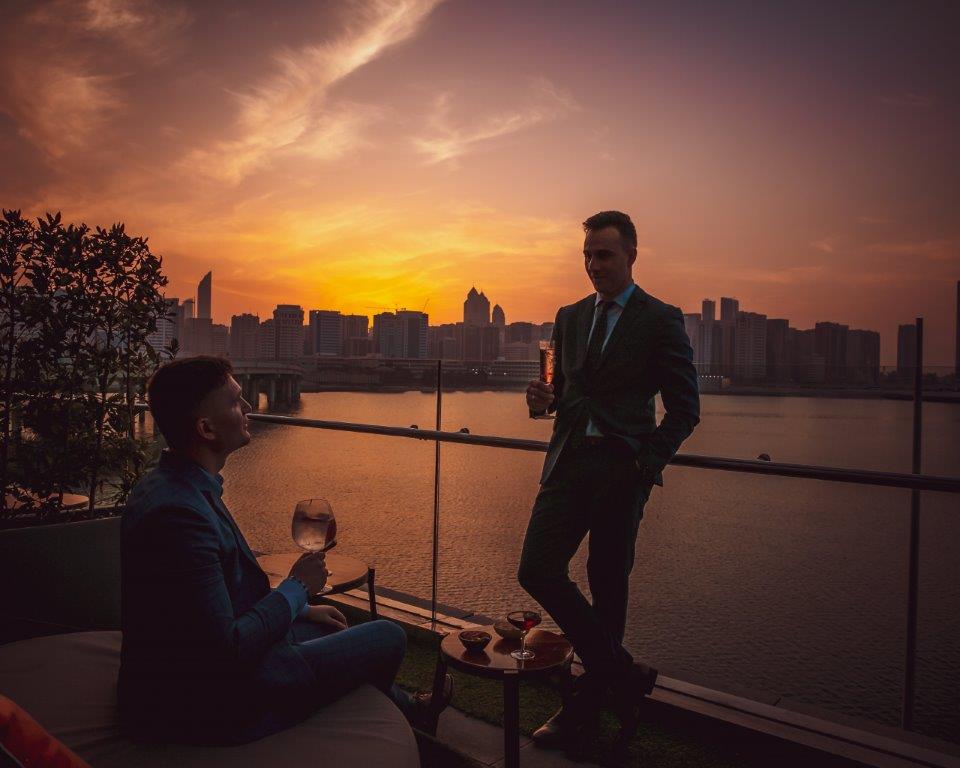 Designed by medical experts and ideal for utilising in all types of massage, the expert therapists at Sense, a Rosewood Spa, are also proud to incorporate the professional range of Theragun Elite tools in their bespoke massage rituals.
The Theragun Mini is available to purchase at Sense, a Rosewood Spa. For more information, please contact Rosewood Abu Dhabi at abudhabi.sensespa@rosewoodhotels.com or call +971 (0)2 813 5537.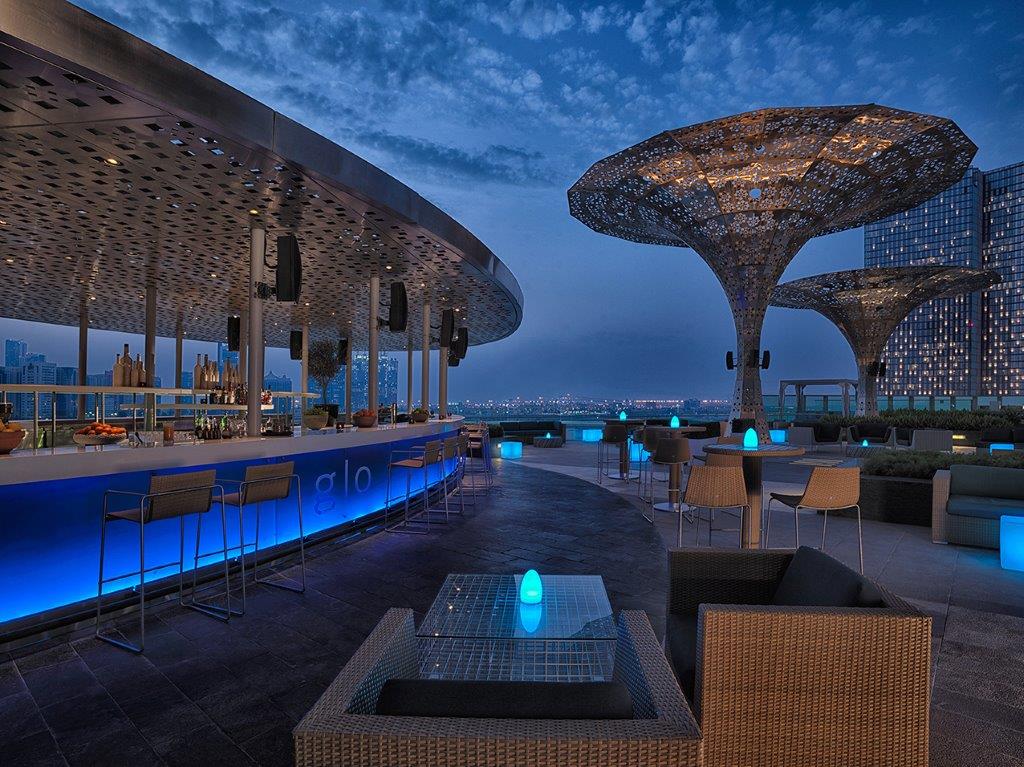 Tuesday Ladies Night at Glo
Glo 'Heel Before Me,' Tuesday ladies' night guarantees endless fun times joined by stunning skyline views, tasty bites and sizzling tunes.
Ladies are invited to let their hair down and sip three complimentary house grape beverages from 6pm to 9pm, and enjoy a 20% discount on food and beverages after 9pm until closing.
As one of the liveliest and most picturesque ladies' soirees in Abu Dhabi, guests are invited to relax out in the fresh air on the terrace by the pool, and take in the panoramic views of the city skyline and sparkling Arabian Gulf from the comfortable sofas and lounge chairs.
The 'Heel Before Me' ladies' night at Glo takes place every Tuesday from 6pm to 9pm.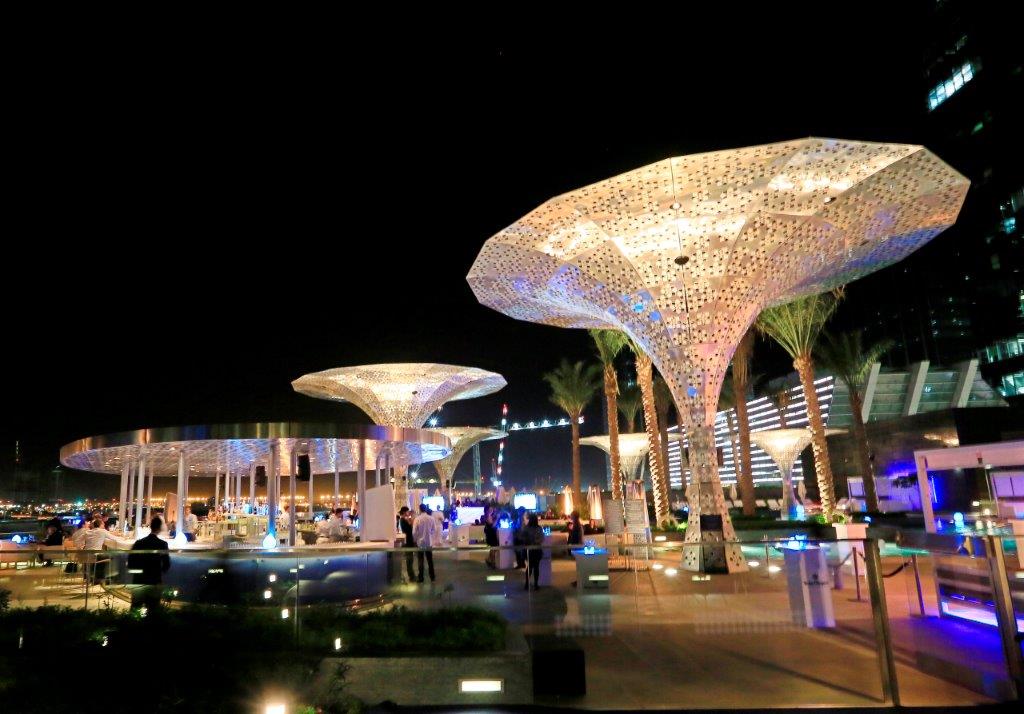 Terrace Reopening  
With autumn approaching and the temperatures starting to cool, Rosewood Abu Dhabi is excited to celebrate the return of the capital's blissful al fresco dining season, and reopen its array of stunning outdoor terraces.
Award-winning Cantonese restaurant Dai Pai Dong, sleek nightspot Hidden Bar and relaxed, poolside bar Glo are all delighted to welcome guests back to their blissful open air seating areas, and invite them to spend many a blissful afternoon and evening enjoying the UAE's glorious climate.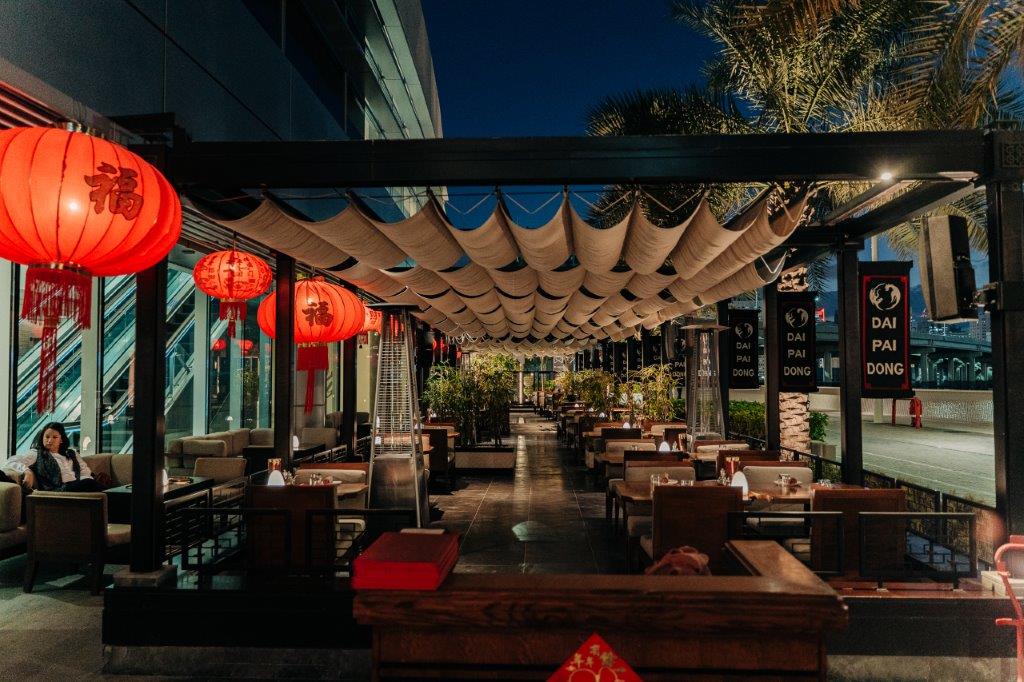 All three venues offer breathtaking views over the azure waters of Al Maryah Island, and provide the perfect place to catch up with friends, admire one of Abu Dhabi's beautiful sunsets, or absorb the sparkling sky above them.
Dai Pai Dong is open Sunday to Thursday from noon to 11pm, and Friday and Saturday from noon to midnight. Hidden Bar is open Sunday to Thursday from 6pm to 3am, and Friday and Saturday from 6pm to 4am. Glo is open Sunday to Thursday from noon to 1am, and Friday and Saturday from noon to 2am.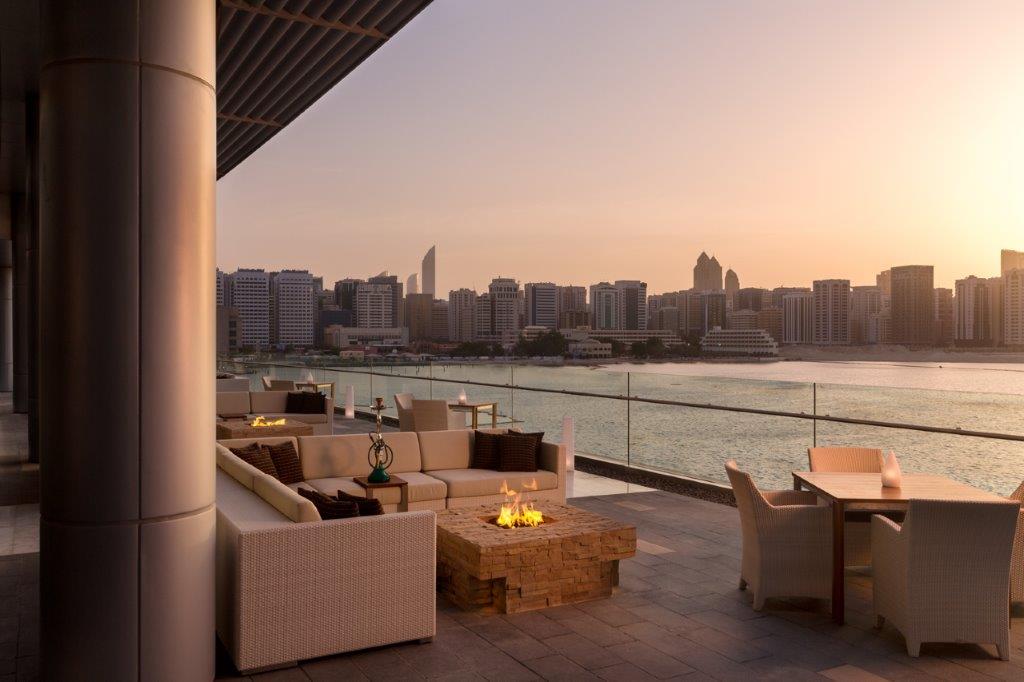 Happy hour offer at Glo offers 2 beverages at cost of 1 and is valid daily from 4PM to 6PM. The Hidden Bar offers 2 beverages at cost of 1 and is valid from 6PM to 8PM and from Midnight until close.
For bookings, please contact Rosewood Abu Dhabi at abudhabi@rosewoodhotels.com or call +971 (0)2 813 5550.