Gourmet Thanksgiving Feast to Remember and A fusion of patriotism and opulent patisseries for National Day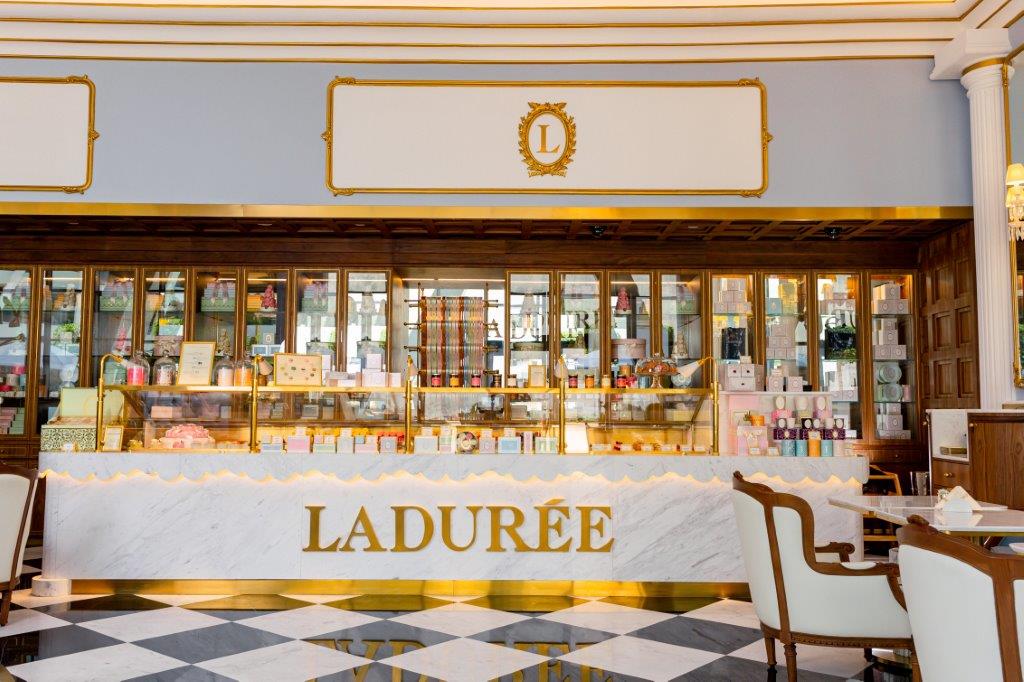 This festive season, whether you're hosting a lavish dinner with loved ones or planning an intimate gathering, order Ladurée's magnificent roasted Turkey from the comfort of your home. The iconic patisserie brand, known for its signature macarons, delectable pastries and exquisite French cuisine, introduces the sumptuous Turkey Take-away with all the trimmings. Expect this culinary masterpiece to elevate your Thanksgiving and Christmas celebration to new heights.
Make your celebrations at home easier and indulge in exquisite flavours with the delicious 8 kg roasted Turkey, expertly prepared and generously filled with traditional French stuffing, a savoury blend of Cepes mushrooms and breadcrumbs.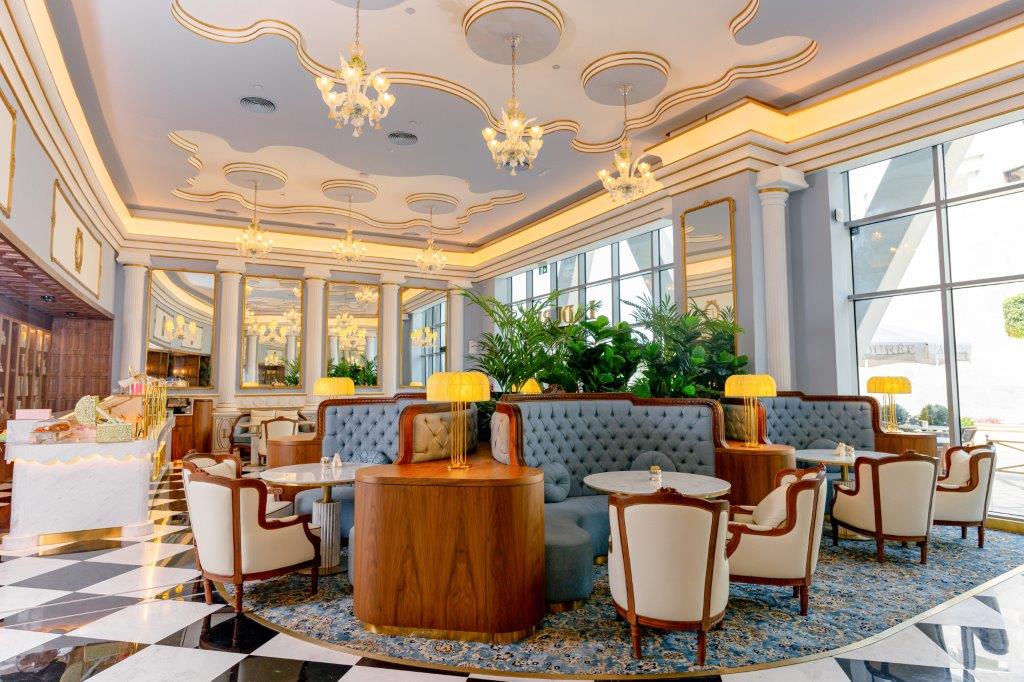 Drizzle the rich and decadent Chicken jus over the turkey for a burst of flavours that'll have your taste buds dancing. Start you feast with five different side dishes including mouthwatering stuffed mushrooms, followed by a creamy and cheesy baked spinach gratin with Mournay sauce.
The Pomme Anna a la française, a classic French potato dish, will leave you craving for seconds, while sautéed baby vegetables featuring heirloom carrots, asparagus, and pearl onions add a touch of elegance. Try the unmissable delightful twist on a seasonal favourite- braised pumpkin with chestnut Espuma.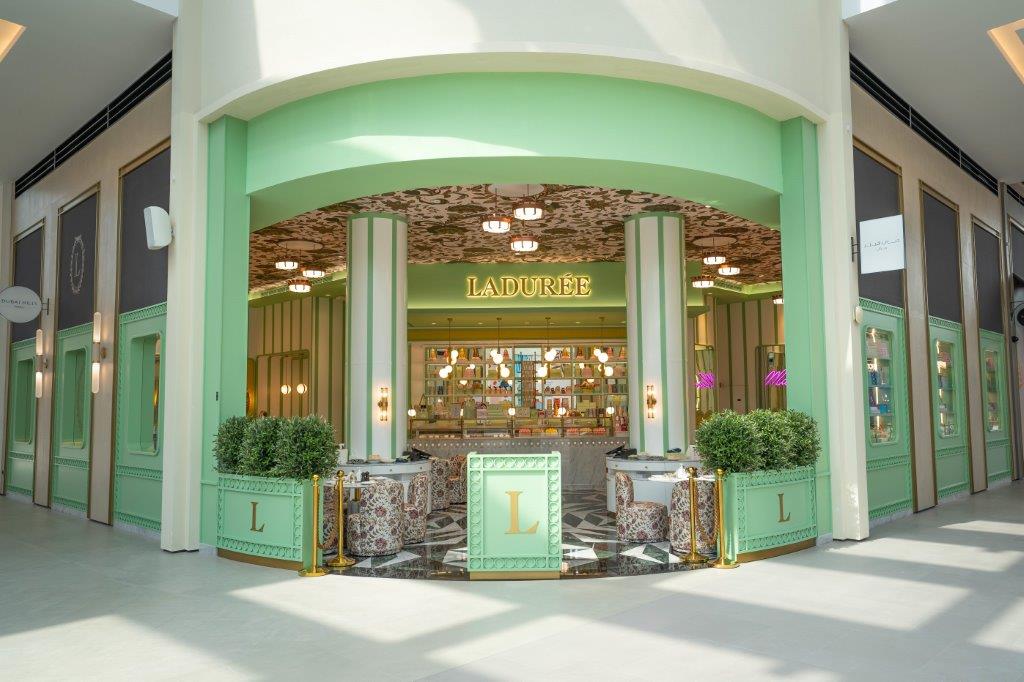 The gourmet feast starts at 950 AED, ensuring that you have the perfect centerpiece for your table. Orders for turkey takeaway must be made 48 hours in advance.
Time: November 21st – December 31st|
Location: Available across all outlets (Dubai Mall Restaurant, Dubai Hills Mall Restaurant, and others) https://www.laduree.ae/locations/
Price: Starting from AED 950
Order: 48 hours in advance
National Day Afternoon Tea
A fusion of patriotism and opulent patisseries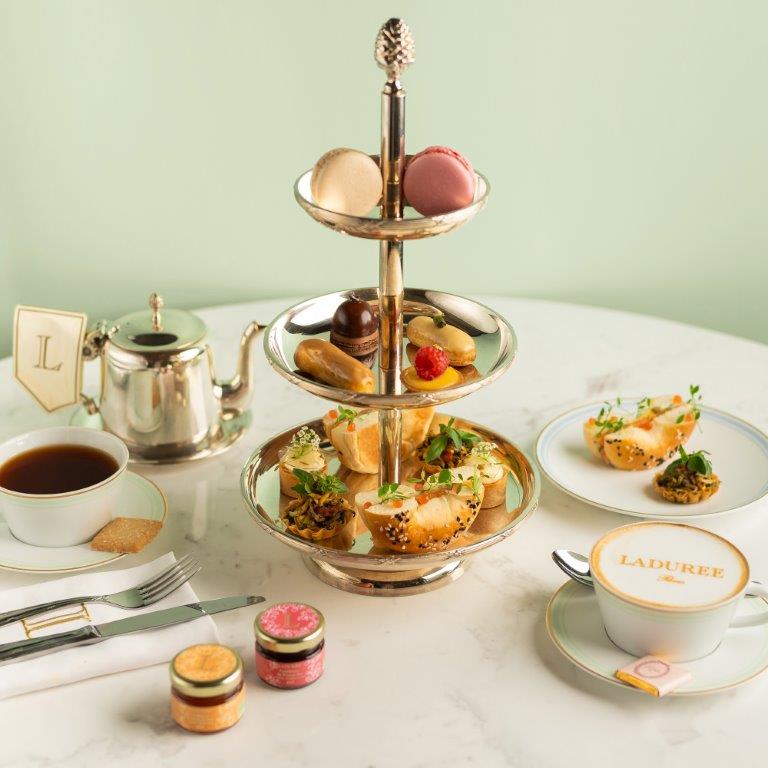 Step into a world of elegance and patriotism with Ladurée's luxurious National Day Afternoon Tea. This lavish spread includes four flavour-packed petit fours, two rich honey goat cheese tartlets, two decadent salmon bagels, and two mouth-watering grilled vegetable tartlets.
Elevate your dining experience by indulging in two iconic Ladurée macarons or try out two irresistible Eugénie delights paired with a selection of hot beverages. For the true patriots, enjoy your macarons with a complimentary print of the national colours from November 25th onwards.
Grab your friends and family and engage in a tete-a-tete from November 7th to December 3rd in the UAE for AED 204.
Date: November 7th to December 3rd
Price: AED 204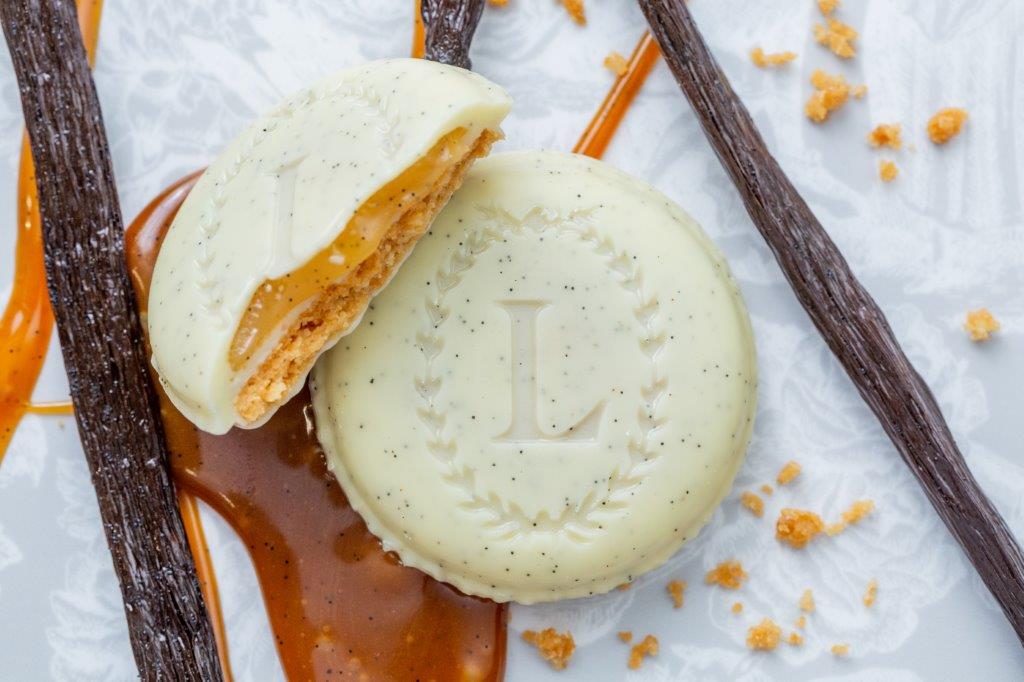 From November 25th, a complimentary print of the national colours on the macaron
For more information, please visit https://www.laduree.ae or follow @ladureeuae on Instagram
For more information, please visit https://www.laduree.ae or @ladureeuae on Instagram