If you are looking for something different for your Iftar Jones The Grocer has just the thing for you.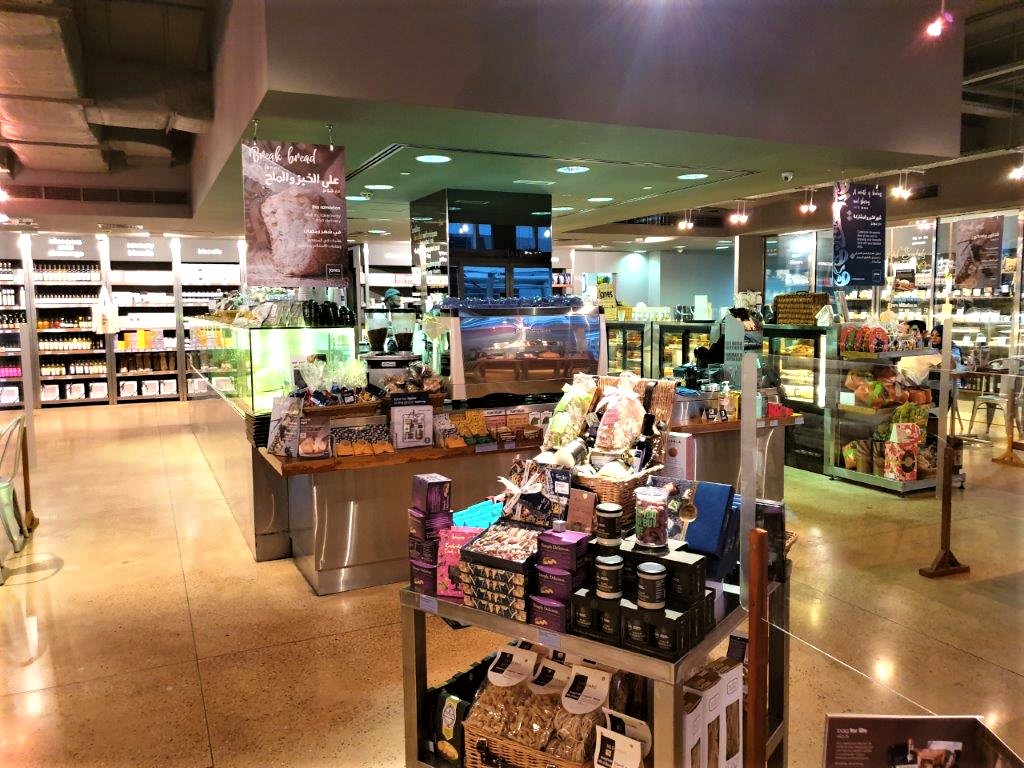 Its hard to pin down a description for Jones the Grocer, its a Gourmet Cafe inside a Gourmet Food Store which has a fantastic Cheese Room all seamlessly melded together to give you the finest Gourmet dining experiences in Abu Dhabi.
From humble beginning a quarter century ago in Sydney Jones the Grocer soon headed across the world finding a comfortable home in Abu Dhabi wowing us with great food delivered consistently across all their outlets.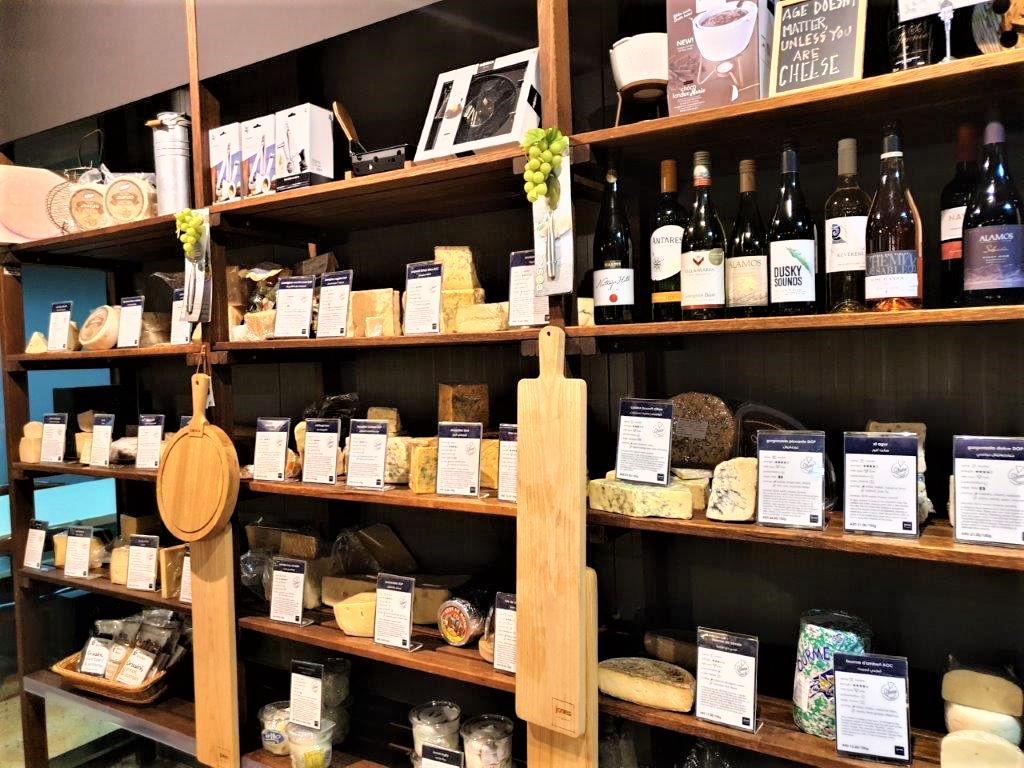 When it comes to food the bar is always set high and when we heard about their Iftar and their Ramadan Gift Hampers we just had to go over and give it a try, so off to the Mamoura location we went where it all began way back in 2009.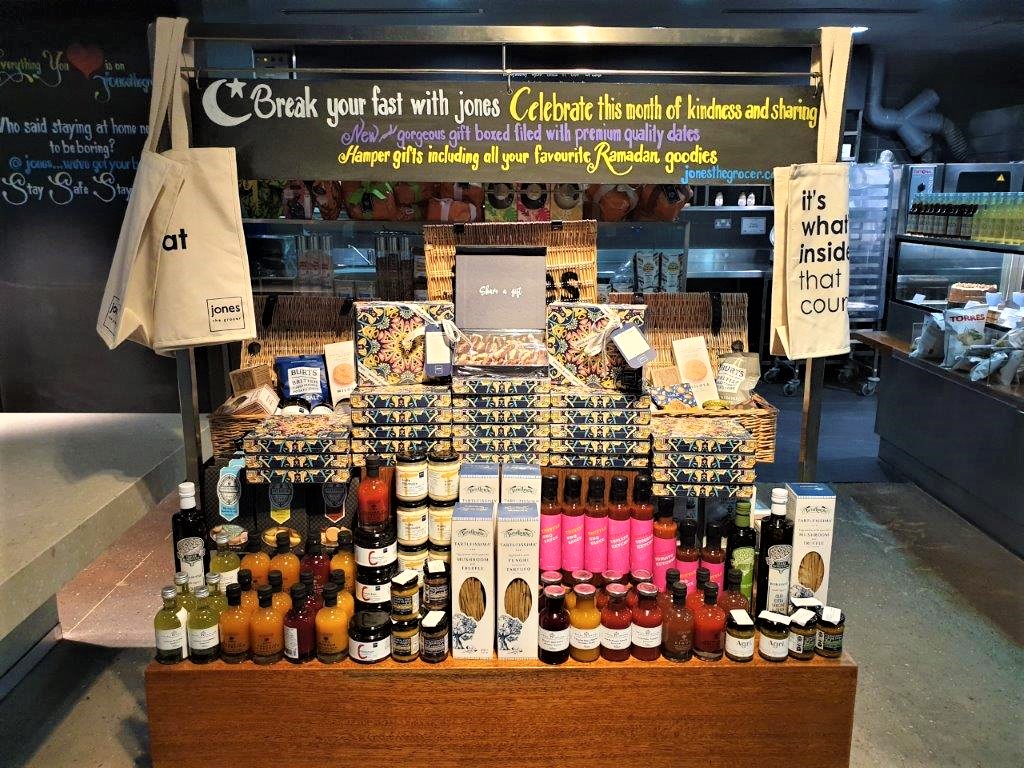 The Food
Its a different style of Iftar which starts with the a tray of juicy dates to break your fast and along with them comes a very special Pistachio Frappe to give you that sugar boost one needs after a long day of fasting.
Soon after a huge seafood platter arrives with a selection of fresh fired fish, some juicy shrimp a delicate filet of Salmon and a few other goodies with a bowl of their signature thick cut chips and an assortment of dips.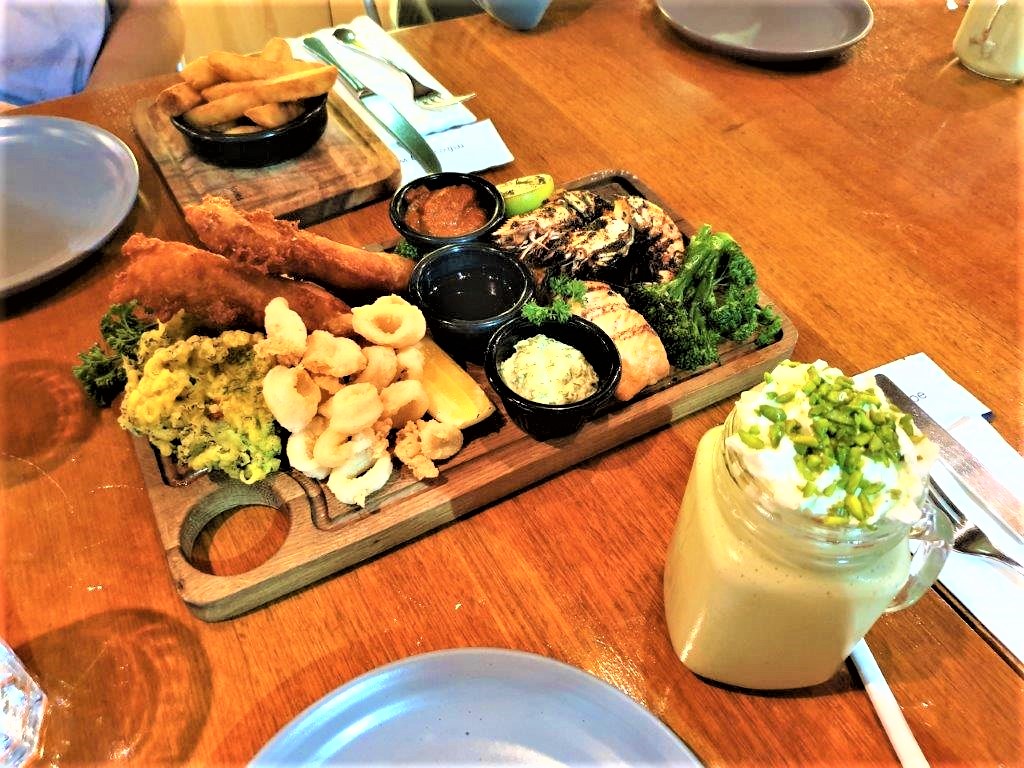 The shrimp were super juicy, the calamari fresh and we loved the fired fish which had a delicate crunch and was moist and flaky in the inside. There was a spicy dip that went perfectly with the chips making each bite a delight.
Soon the menus were offered and our very helpful server, Gian, offered some excellent suggestions on what to order. We skipped the salads and the soups and went straight for the mains.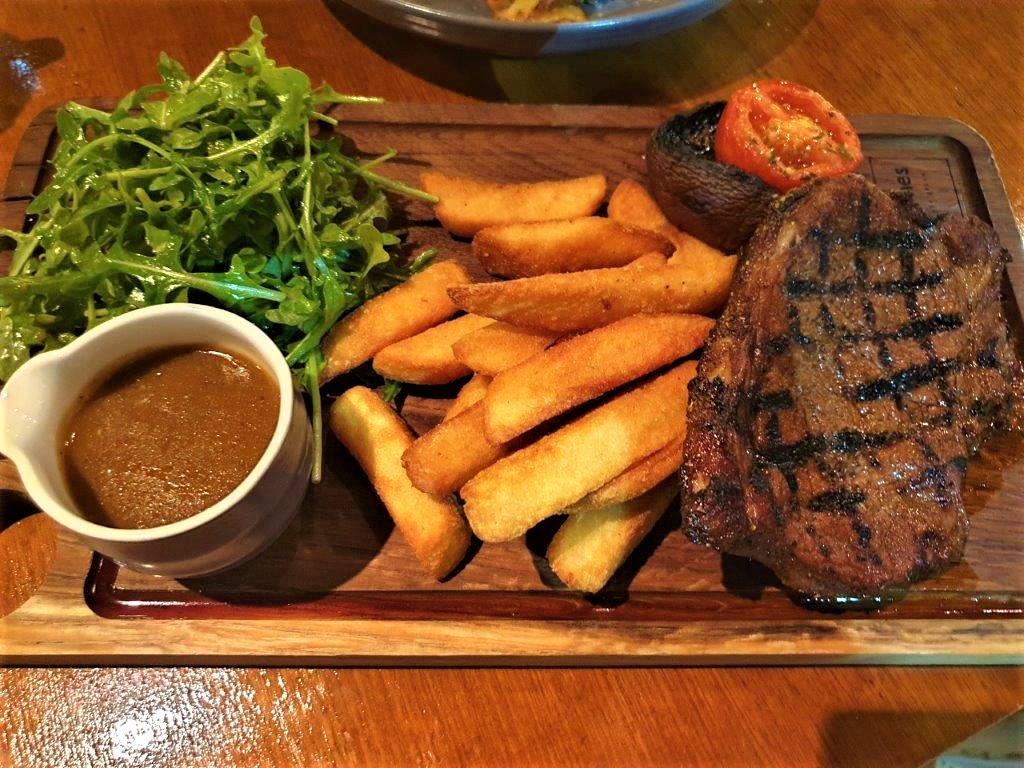 As suggested by Gian we tried the, we meat again, which was an aussie striploin with a side of chips a grilled Portobello mushroom topped with garlic, grilled plum tomato and a green peppercorn sauce, the steak was cooked medium to perfection and the mushroom was simply divine, a real pleasure to eat.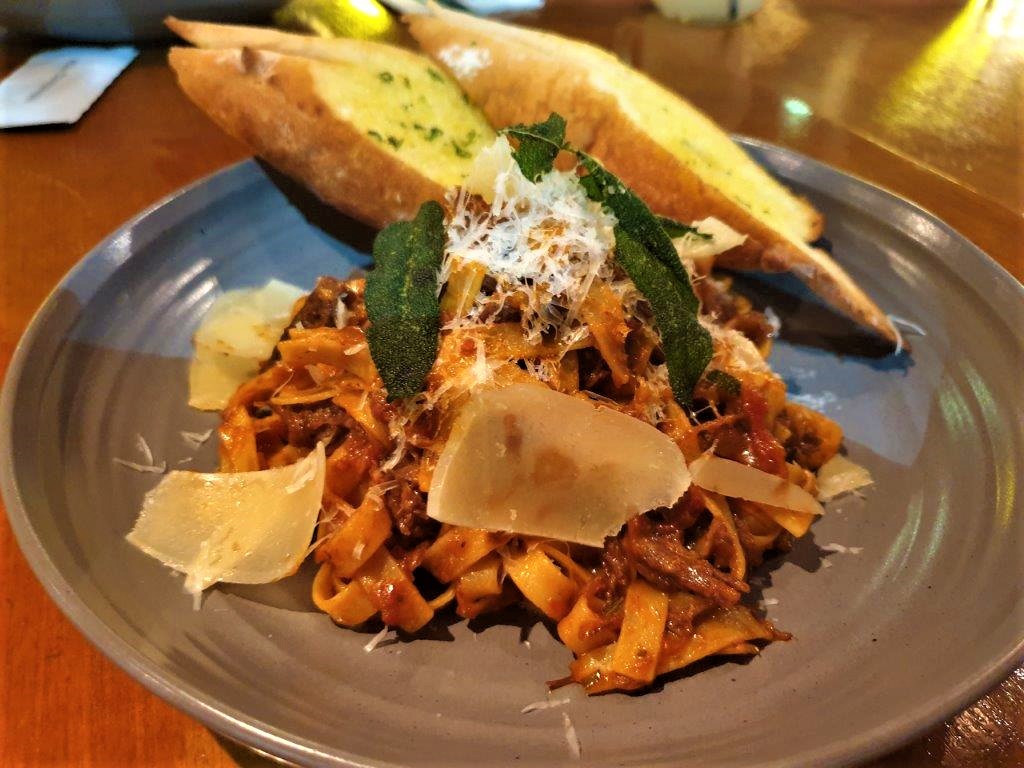 Next up was the tagliatelle pasta with braised short rib ragout, this was a fantastic dish, the pasta was al dente and the short rib ragout was extremely flavorful with the shaved parmesan adding a rich flavor to the dish. The flavors are delicate and spot on, one would expect nothing less form Jones.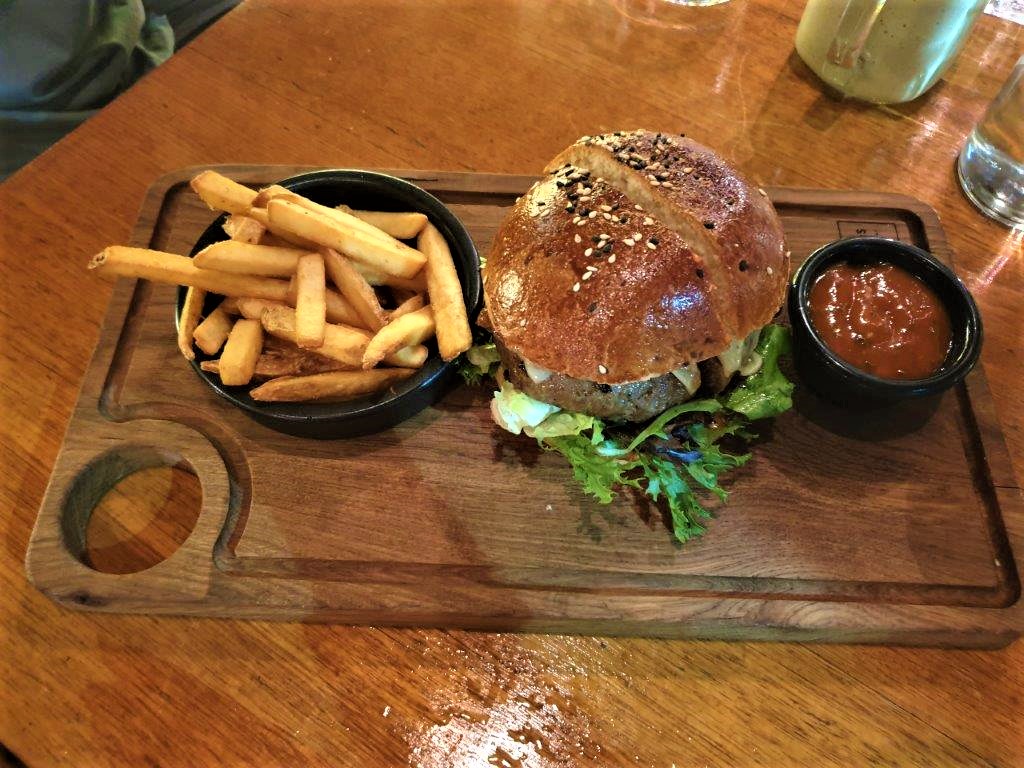 A visit to Jones the Grocer is never complete without trying their signature ultimate Mr. Jones, their classic wagyu beef burger. The burger was perfectly cooked to medium topped with beef bacon and cheddar cheese in a fresh brioche bun with a side of fries and their decadent bois boudran sauce on the side, you can never go wrong with this one.
The Desserts
We are stuff to the brim but Gian insists we try some of their delightful dessert, who can say no to desserts. We try the bite'o coffee a decadent creation with toasted walnut cake, cream cheese and salted caramel the flavors are bold and delightful.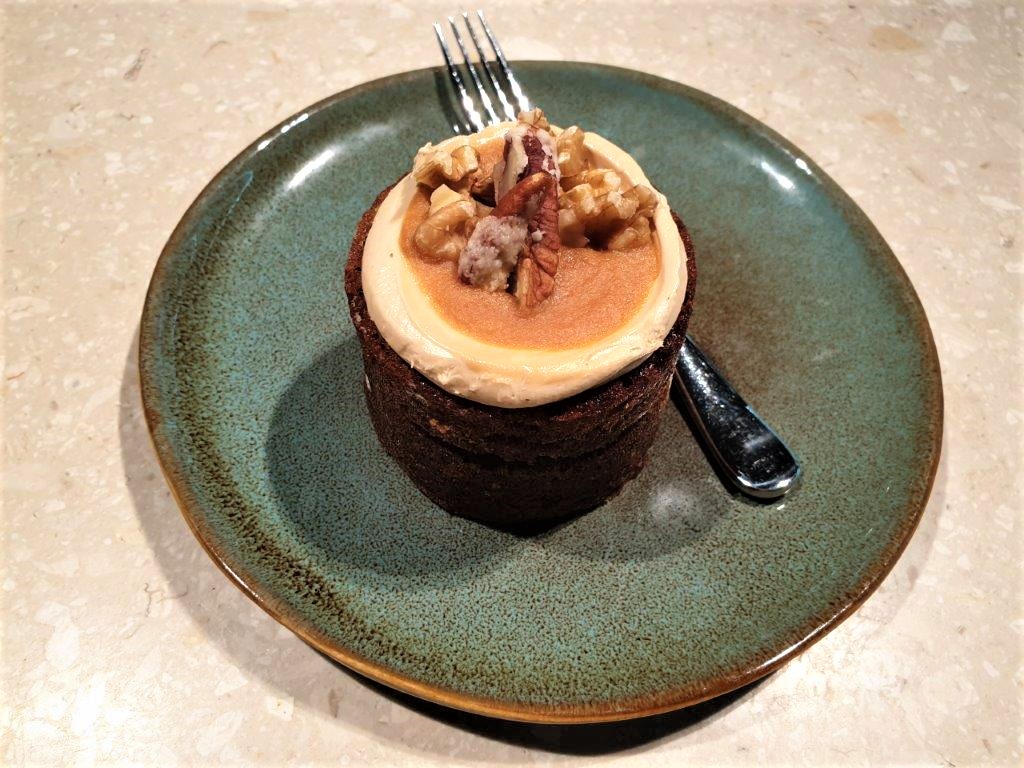 Honey I'm home was another hit, a layered honey cake topped with raspberries and flaked crumbs of honey, delightful. The two to mango was a duet of coconut and mango perfectly balanced with sweet and tart notes and the fragrance of the mango was a delight.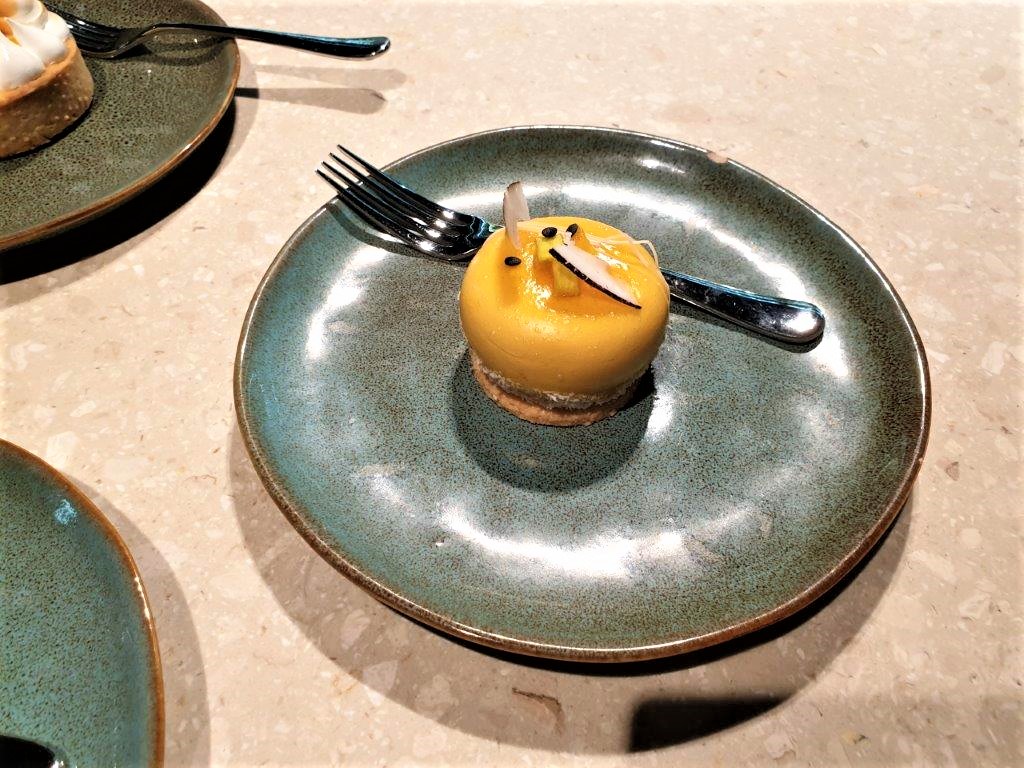 The dessert binge ended with their classic work of t-art, a lemon curd tart topped with meringues and mini lemon macarons, the flavors are well balanced and the presentation is exquisite.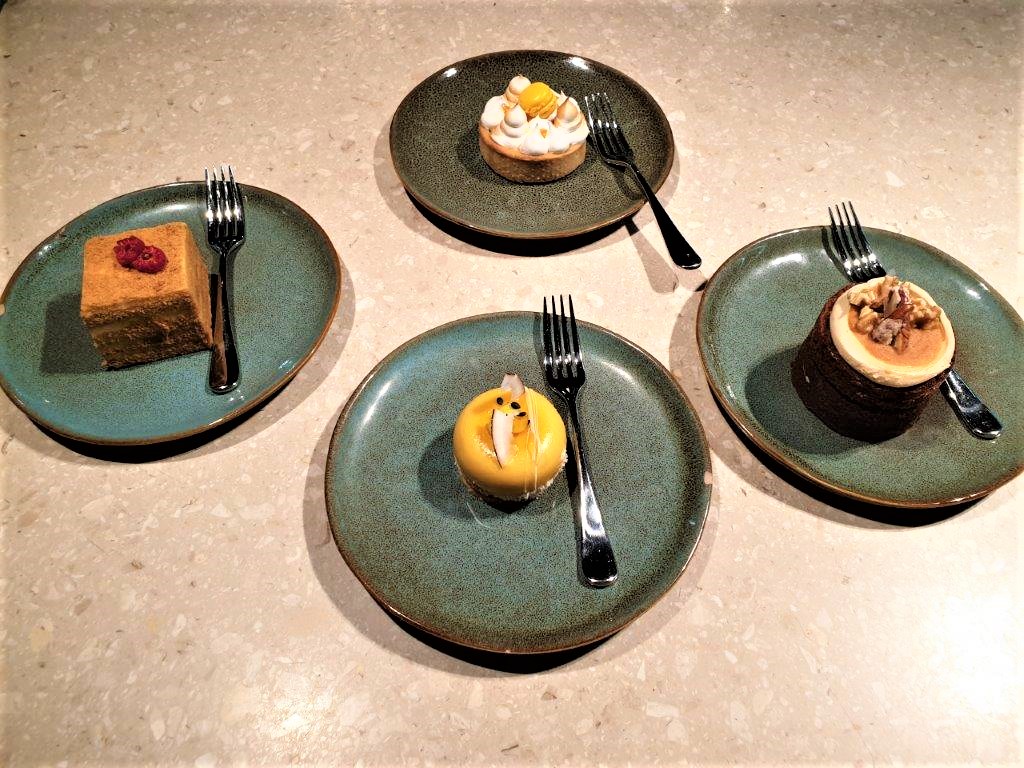 The Verdict
As usual the food is fantastic with charming and friendly servers who make sure you are not left wanting for anything. Their Ramadan Gift Hampers make the prefect gift for family and friends in this season of giving and they can be customized to suit any taste and budget which is fantastic.
So if you are tired of those huge Iftar Buffets head on over to Jones the Grocer and have a quiet Iftar with your family or friends with exceptional food in a stylish ambiance and don't forget to grab some Ramadan Gifts for your loved ones.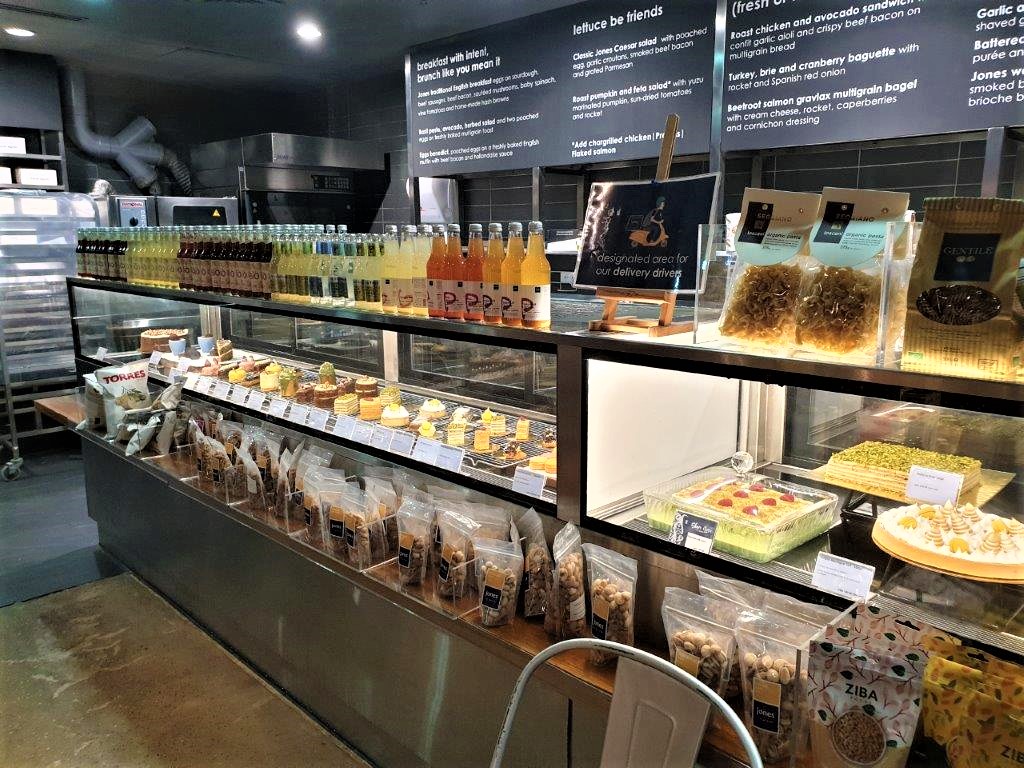 Not feeling up to venturing out? Call in your Iftar order or your Ramadan Gift Hamper order and Jones will have it delivered to your doorstep at the time you request.
The Contact
To place your orders or to learn more about the hampers and the Iftar please call +971 2 443 8762 / +971 2 639 5883. The Ramadan Gift Hampers start form AED 379 and there are options to customize as well, click here for more details.