Uncover Unmissable Dining Delights in Abu Dhabi!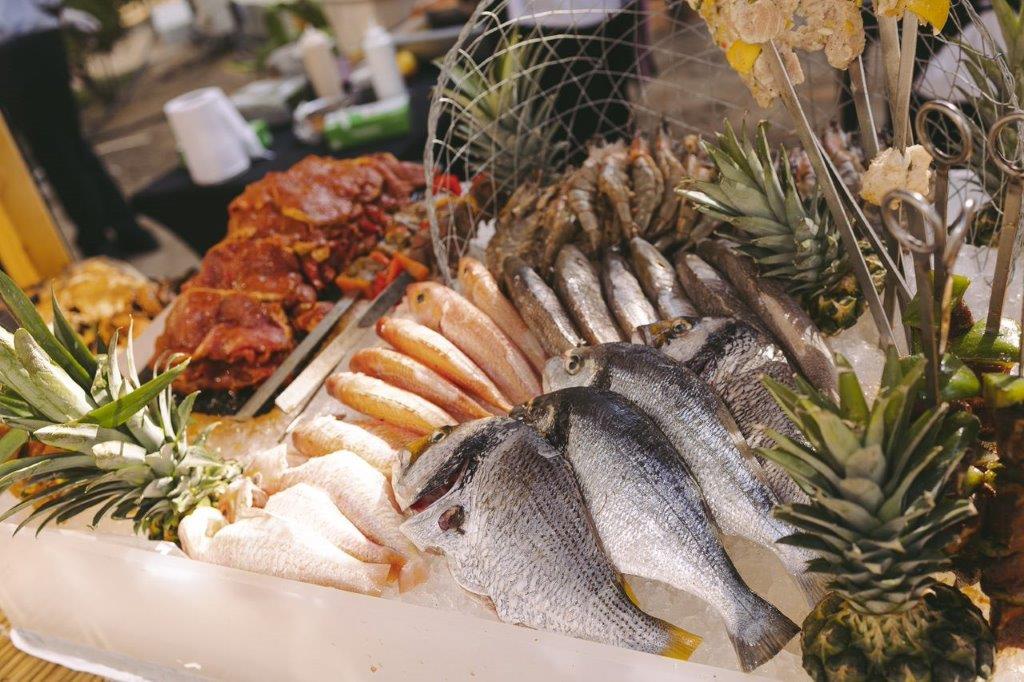 Prepare yourself to indulge your summer cravings with the most exciting dining offers in Abu Dhabi! No matter if you're longing for juicy burgers, exquisite fusion cuisine, or invigorating summer cocktails, there's something to satisfy every food lover out there with these essential capital dining experiences in the city. Explore a variety of summer must-try's and cool down your summer appetite with refreshing summer coolers.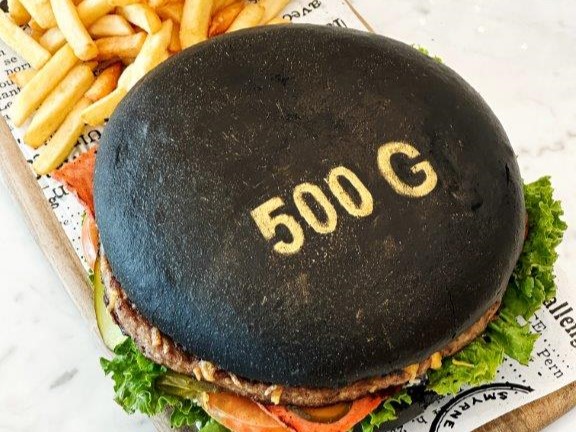 Unleash Your Big Appetite at Sheraton Abu Dhabi Hotel & Resort Corniche!
If you're up for a challenge, head to Tavern at Sheraton Abu Dhabi Corniche and take on the 500g Monster Burger.  This gigantic burger is so big that it's almost impossible to finish, even for two people.  But if you're brave enough to take it on and emerge victorious, you'll not only earn bragging rights but also enjoy a great value price of AED 149. And if that's not enough to whet your appetite, the 12-inch Club Tower is another must-try, priced at AED 129.  Served daily from 12pm to midnight, these offers are perfect for those who love a hearty meal.
500g Monster Burger: Dhs149, 12-Inch Club Tower: Dhs129, Everyday 12pm-10pm/12am. B-Lounge/Tavern, Sheraton Abu Dhabi Hotel & Resort Corniche (050 106 3575).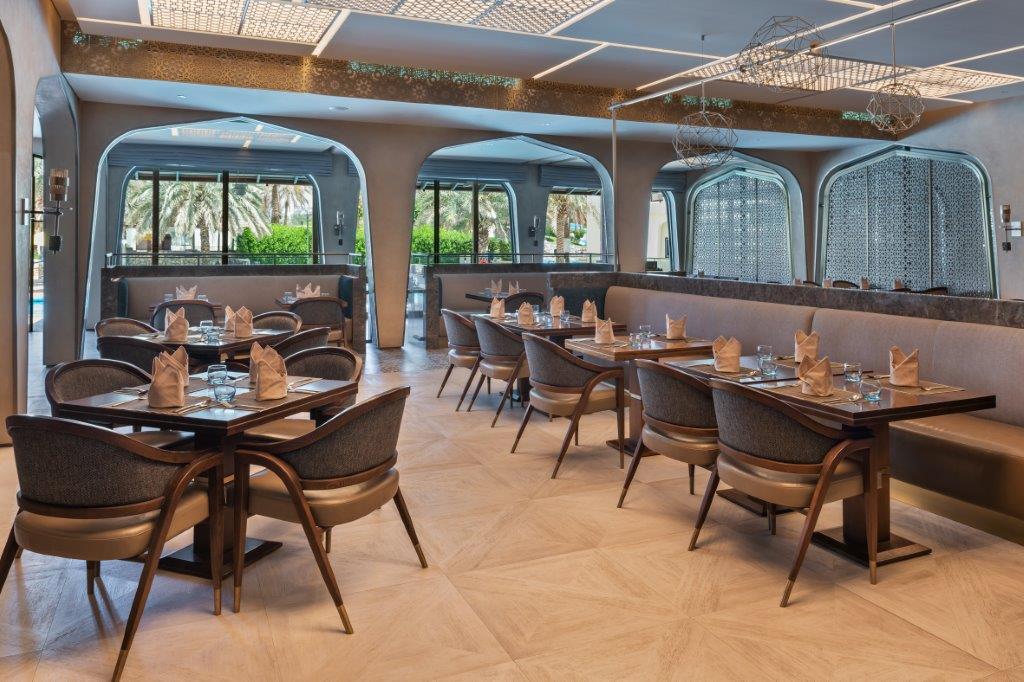 Sumptuous Summer Feasting: A Fusion of Palate at Radisson Blu Hotel & Resort Al Ain
If you're in the mood for something exotic, head to Flavours Restaurant every Friday from 7 pm to 11 pm for the Arabic and Indian Night buffet. Priced at AED 139, this buffet offers a delicious mix of Arabic and Indian dishes, including soft beverages. Savor the best of both worlds with a range of delicious dishes that will take your taste buds on a culinary journey.
Dhs139 (soft beverages), Dhs70 (6-mk12 years old), Free (below 6 years old). Friday, 7pm-11pm. Flavours, Radisson Blu Hotel & Resort Al Ain (0561773494).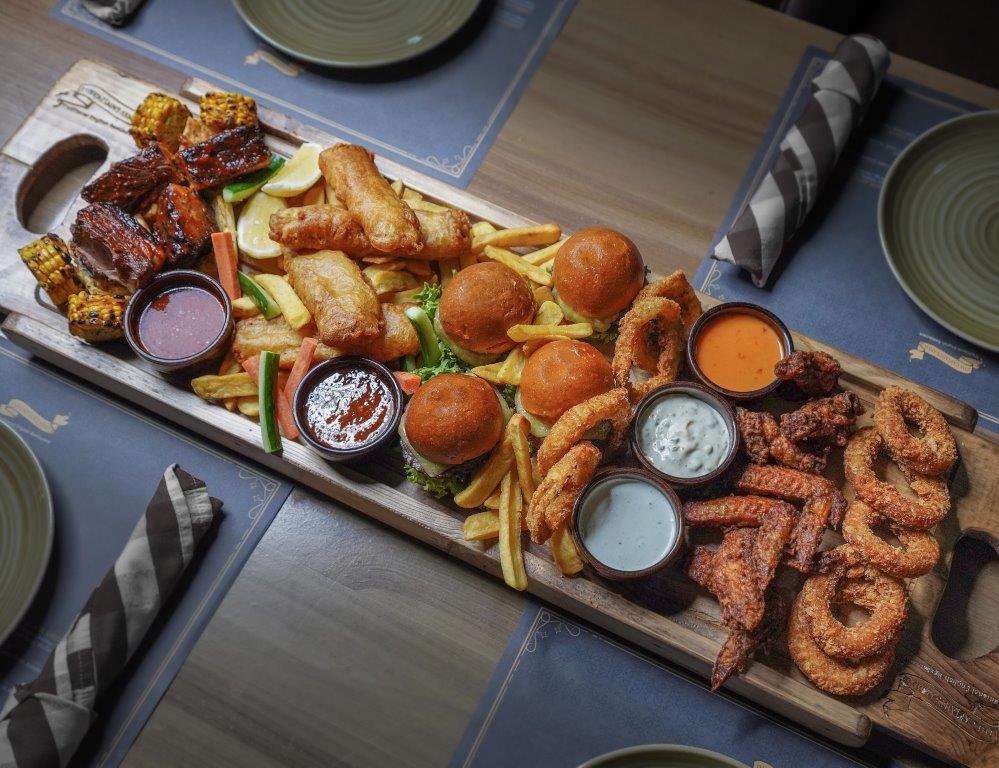 Set Sail on a Scrumptious Voyage: Captains Feast Awaits at Le Meridien Abu Dhabi
Embark on a delectable journey with the all-new Captains Feast at Le Meridien Abu Dhabi. This sharing tray is designed for group feasting, making it the ultimate culinary adventure. For just 340 AED, gather a crew of four or more and indulge in a feast fit for true seafarers.
The Captains Feast features an array of mouth-watering dishes that are sure to satisfy every palate. From succulent chicken wings to juicy beef sliders, tender beef ribs, crispy calamari, classic fish & chips, golden onion rings, grilled corn, and an assortment of savory sauces – this menu has it all. All served on an impressive 1-meter tray for you and your crew to enjoy.
Dhs340, Everyday 12:00pm – 11:30pm. Captain's Arms, Le Meridien Abu Dhabi (056 688 5361).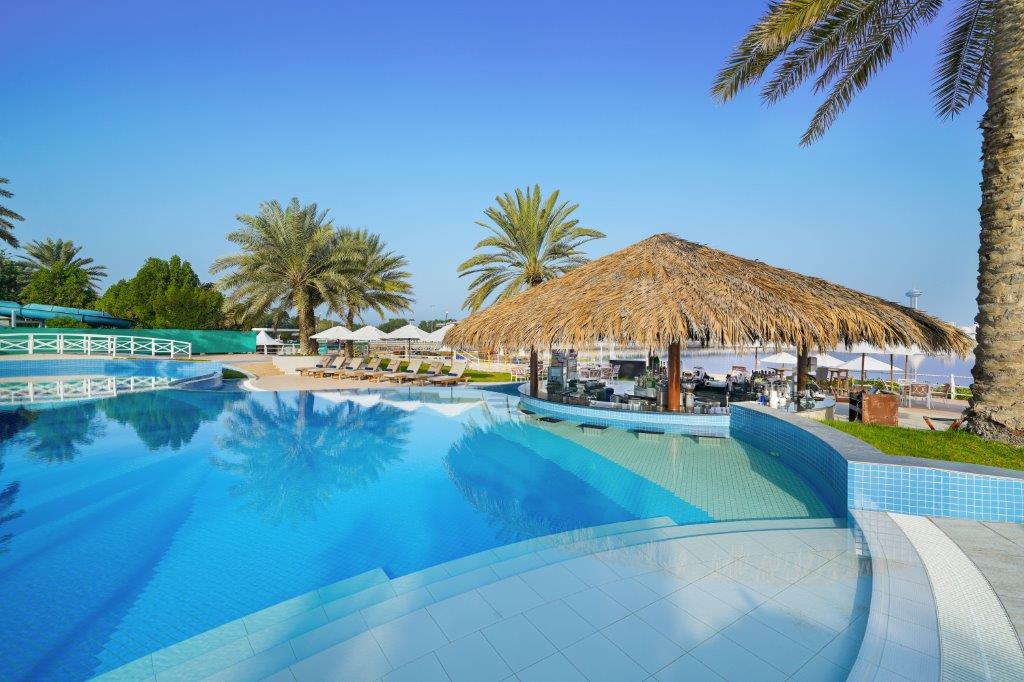 Mega Cocktails: Your Refreshing Summer Escape at Radisson Blu Hotel & Resort Abu Dhabi Corniche.
Experience the ultimate summer coolers with the Mega Cocktails promotion. As the temperature rises, Escape Pool Bar presents a selection of signature drinks that not only quench your summer thirst but also embody the vibrant colors of the season. Served in massive 1-liter glasses, these cocktails are the perfect companions to beat the heat and elevate your poolside experience.
Envision yourself savoring a tropical delight while basking in the sun and enjoying the refreshing sea breeze. Talented mixologists have thoughtfully curated a menu that captures the essence of a coastal paradise.
Dhs149 Daily 12pm – 9pm. Escape, Radisson Blu Hotel & Resort Abu Dhabi Corniche. (02 692 4205).