We spent some time with this very special one of nine ever made bespoke Ferrari.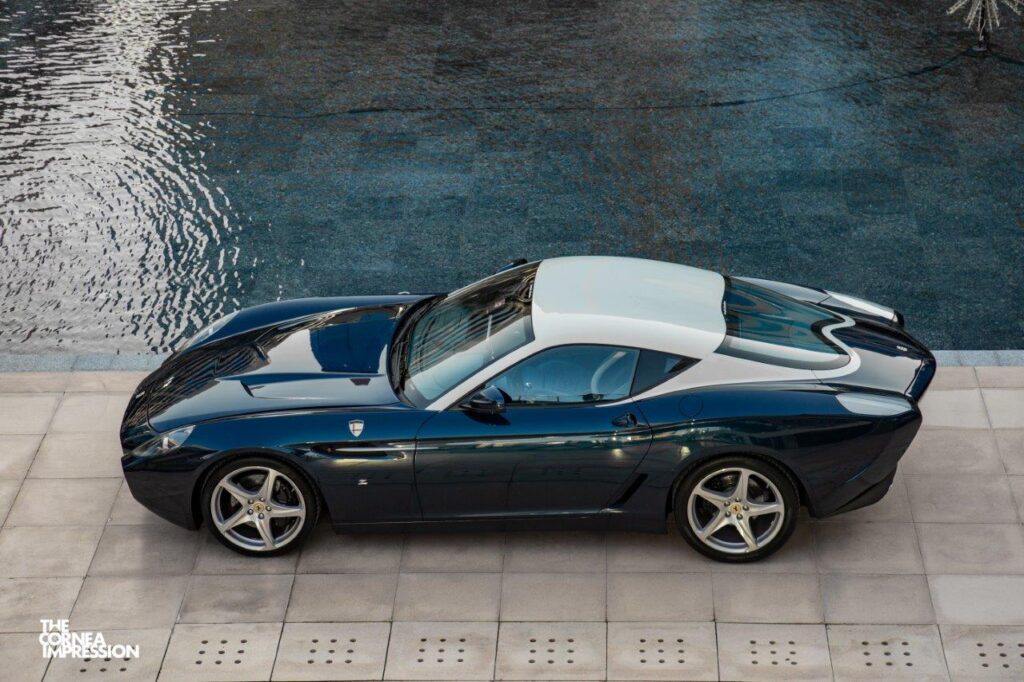 Now I am sure you are wondering what Ferrari is this and why haven't I heard of this car before? Also, what is a Nibbio? And isn't Zagato one of the Bond villains?
Well, hold your horsepower folks, I will clarify all your questions and provide with you more insight as well.
This car is based on the Ferrari 599 GTB. It was launched by Ferrari in 2006 and was designated to be their V12 powered flagship GT car.
A lot of magazines at that time awarded the car titles such "Sportscar of the year" and "Car of the year."
BUT WHO OR WHAT IS ZAGATO
The name Zagato comes from Uno Zagato, who in 1910 started a design and coach-building workshop in Italy.
He created some of the most iconic designs in history and worked with many automotive manufacturing companies. Zagato also designed many racecars as well.
In recent times they have taken to designing one-off cars for individual customers, incorporating their signature double-bubble roof. So this base 599 GTB in 2006 was given to Zagato by a discerning gentleman to turn it into one of the most exclusive automobiles on earth.
Only nine were created with eight of them having Ferrari's F1 paddle gearshift. However, one, and only one in the entire world, has a gated manual, and this is the one I got to photograph. What an absolute delight to shoot this car.
It comes in two-tone paintwork with the body being dark blue with a white roof. This is a fascinating look for the car and makes it stand out and draw attention immediately.
ATELIER ZAGATO USES DESIGN CUES FROM BERLINETTA'S OF THE 1950'S
Every passerby tries to figure out what car it is and gets quite baffled. Some venture a guess and might even ask: "Erm is this a Ferrari?"
The more observant see that the wheel nut cover has the iconic prancing horse logo. Oh, I almost forgot to mention this: other than the wheels nowhere on the exterior does it say "Ferrari." It says Zagato, and it says Nibbio (Nibbio is the Italian word for 'eagle'), but not Ferrari.
Coming to my favourite part of the car: the interior. Now the interior is stock from Ferrari but is upholstered by Zagato in this lovely blue leather. It just makes the car feel extra rich and opulent. You will be forgiven if you mistook this big bruiser of a sports car to be a luxury sedan.
Just for you number crunchers, the engine puts out 600 BHP. In 2006 it was the most powerful road-going Ferrari ever built.
Also, it was sold right after I photographed it for a cool US $1.5 million…
Kudos to Tomini Classics Dubai for dealing in such exclusive metal. You can follow them on www.instagram.com/tominiclassicsdubai
Lastly thank you to Bay Square in Dubai for facilitating our photoshoot on a busy Thursday afternoon. Bay Square is Dubai's premier living, retail and office destination. You can contact them on www.baysquare.ae/
Pictures and text by Shivaum Punjabi.of The Cornea Impression.