Whether it's to spend a spa day, get a full makeover or indulge in comfort food or fine dining, the perfect self-care experience awaits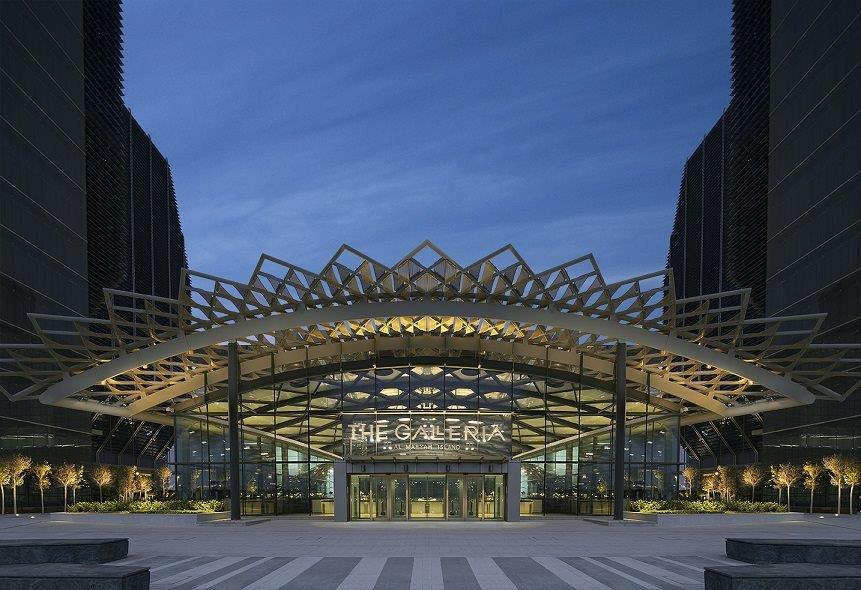 The Galleria, Al Maryah Island is going to be the place to spend your long weekend ejoying a curated selection of must-visit places over the long weekend that offer top-notch grooming, beauty treatments and dining experiences:
Margaret Dabbs
Margaret Dabbs London provides a wide array of beauty and skincare solutions personalised to cater to all medical or pampering needs. As a leader in cosmetic podiatry, Margaret Dabbs London offers consultations, diagnoses, professional pedicures, diabetic pedicures, callus treatments and foot therapy in addition to luxurious anti-ageing manicures and pedicures.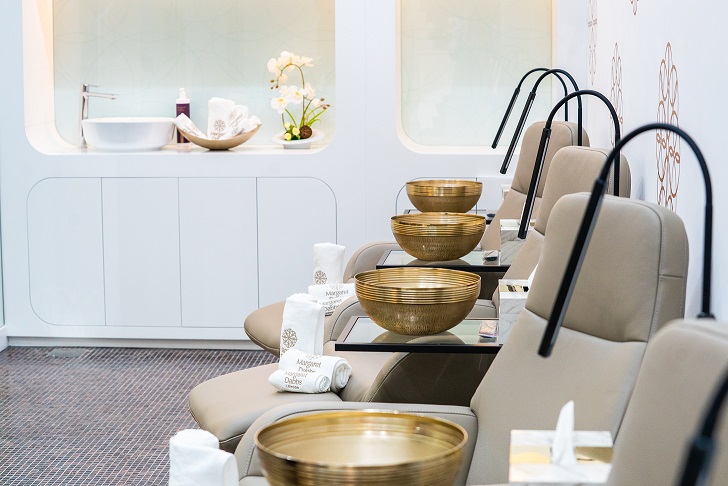 The menu of services also includes expert shellac application and removal, along with comforting hand and foot massages. Guests can keep their nails looking salon-worthy by purchasing the sought-after at home products available in store.
Reach out to the team of experts by calling 02 886 7528.
1847 Executive Grooming for Men
1847 Executive Grooming for Men is the ultimate stop for expert male grooming and holds the title of 'number one male grooming salon' by the World Spa Awards in 2020 and 2021. The men's salon and spa offers a wide range of services designed to cater to the modern gentleman's needs. Guests are invited into this sophisticated and contemporary salon to experience exceptional grooming services delivered with the utmost professionalism and attention to detail.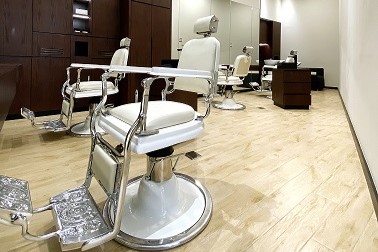 From traditional wet shaves to stylish haircuts, massages, facials and nail care, their team of expert hairdressers and stylists provide the highest quality of service, ensuring every guest leaves looking and feeling their best.
Get an award-winning shave today and call 02 628 1461 to make an appointment.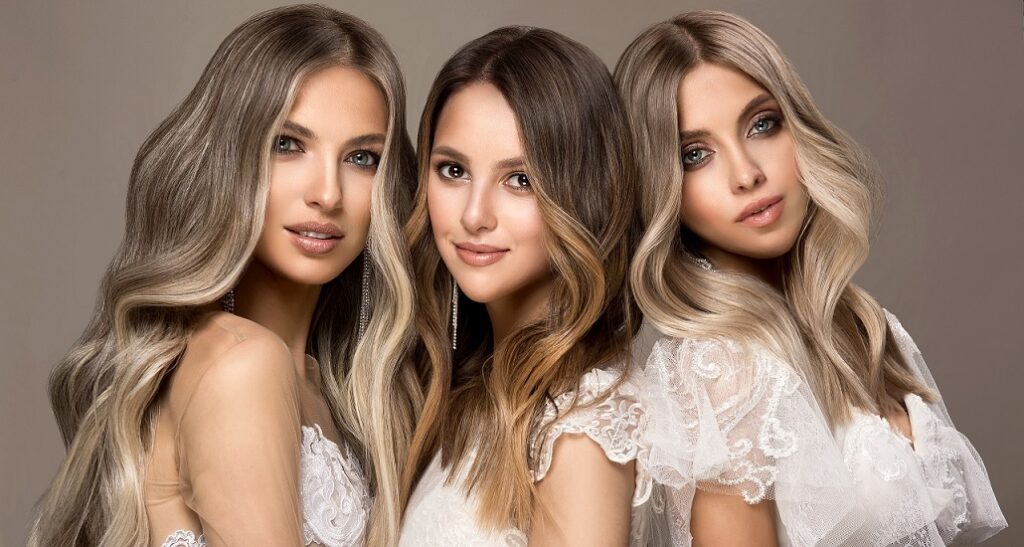 Hair Principles
Hair Principles is a hair and beauty salon that follows a unique nature-based approach when it comes to hair care. From professional haircuts and styling to hair colouring and treatments with environmentally-friendly products, guests will be aiding the salon's commitment to minimising the impact on the environment while walking out satisfied with flowing luxurious locks.
To book your next hair appointment, call 02 626 4690 or WhatsApp 056 145 6056.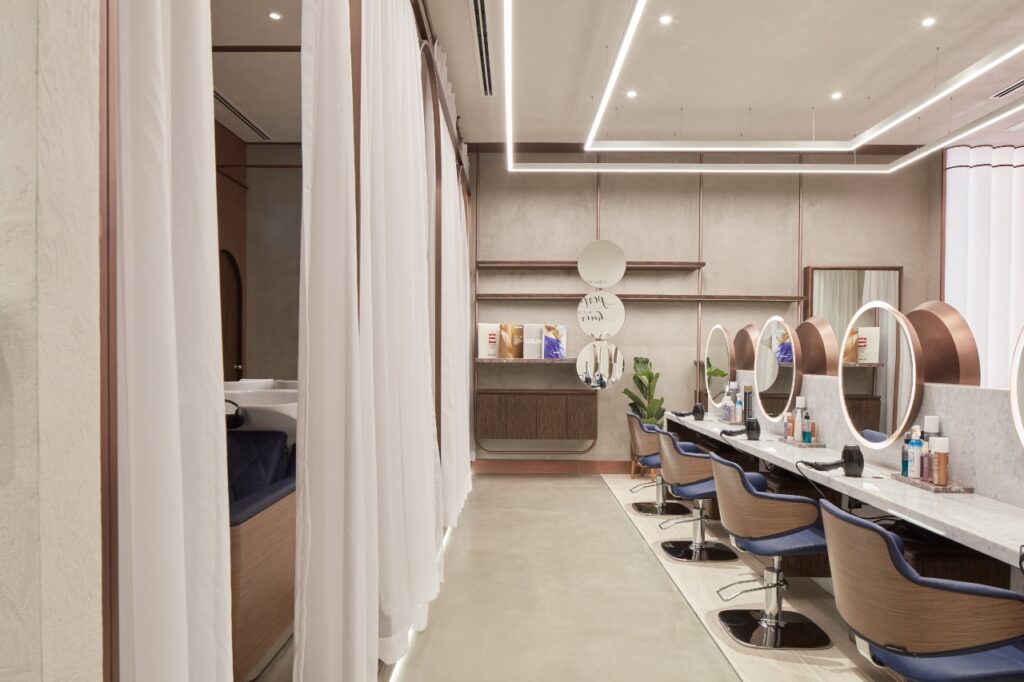 Rose Poudre Beauty Bar
Rose Poudre Beauty Bar is a New York-inspired ladies-only beauty bar that offers convenient on-the-go blow-out services. Whether in need of a quick touch-up or a full hair transformation, Rose Poudre Beauty Bar is the place to go. Their skilled hairstylists provide professional blow-outs to help guests achieve the perfect look for any occasion. The beauty bar creates a relaxing and comfortable environment where ladies can sit back, unwind and let the experts work their magic. With efficient skill and speedy service, every guest will walk out with fabulous hair in no time.
For reservations, call 02 666 6327.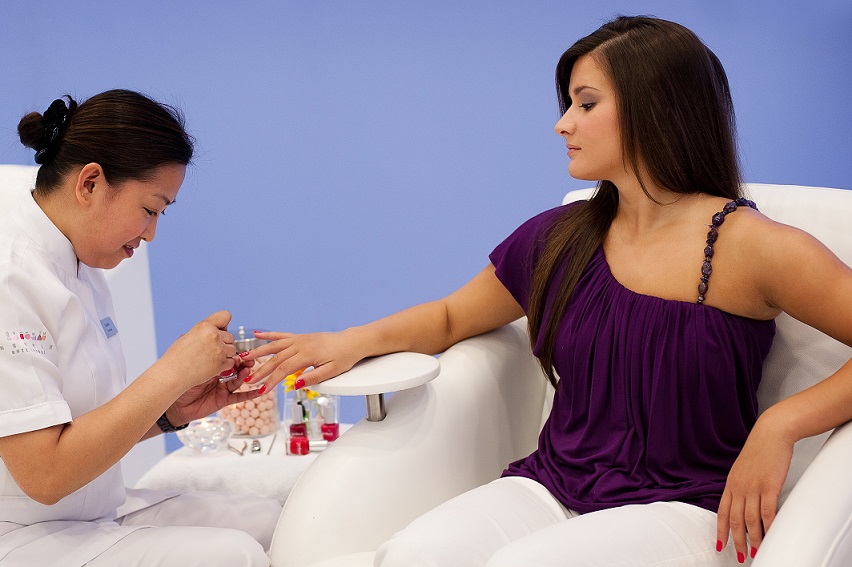 NStyle Beauty Lounge
Set in a trendy and luxurious store environment, NStyle Beauty Lounge at The Galleria is the go-to salon for the modern woman offering hair care, waxing, eyelash extensions, threading, nails, massage therapy and more. The beauty salon offers a wide range of nail services, including gel extensions, nail art and nail enhancements, treating guests to an all-rounded pampering experience.
Call 02 650 3169 to book an appointment.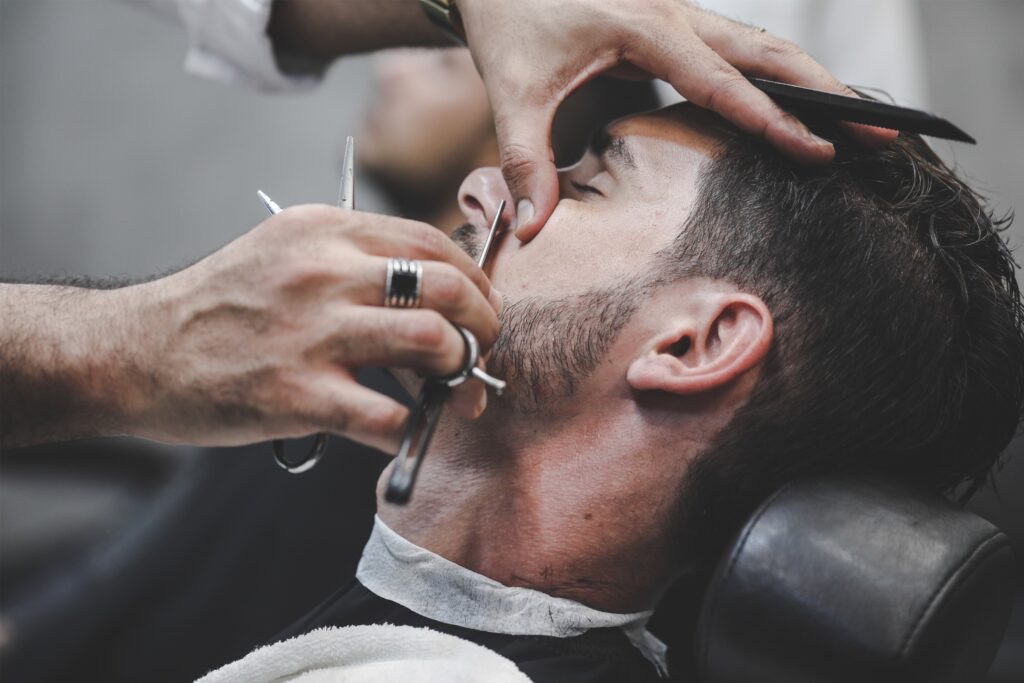 Urban Male Lounge
Known as a haven for men seeking top-notch grooming and relaxation, this stylish and contemporary barbershop and day spa offers a range of treatments designed specifically for men. From expert haircuts and shaves to rejuvenating massages and facials, Urban Male Lounge caters to the grooming needs of the modern man. Their skilled team of professionals ensures that every guest receives personalised attention and steps out of the lounge feeling refreshed and revitalised.
Plan for your next shave and call 02 650 3161.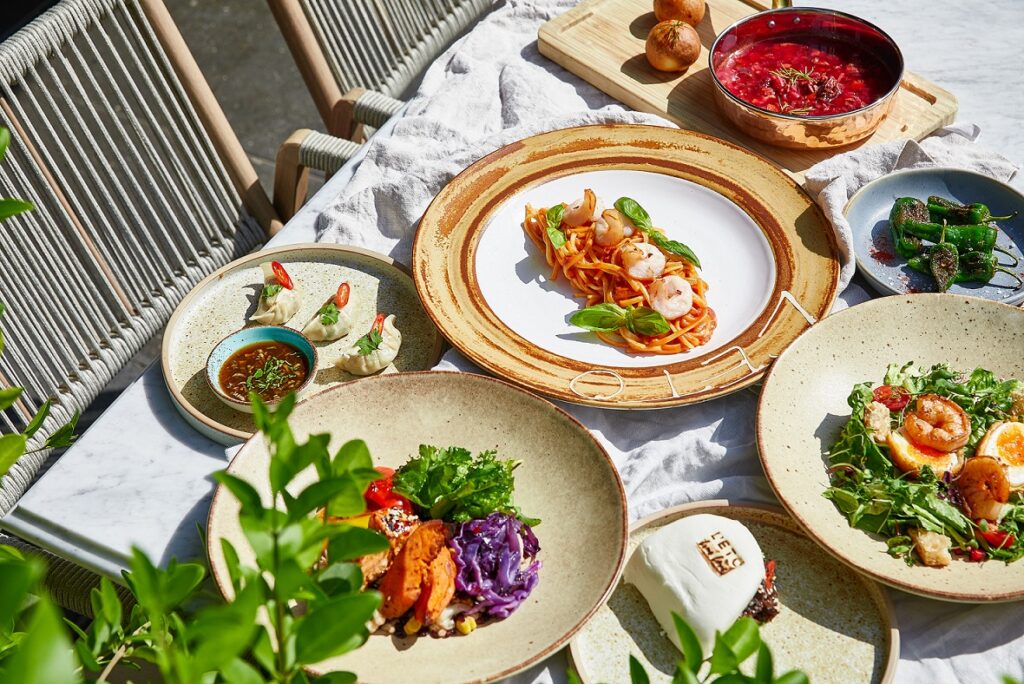 The Galleria's Dining Collection
After taking time for self-care, tantalize your taste buds with all that The Galleria's Dining Collection has to offer. Experience the culinary excellence of renowned restaurants like LPM Restaurant and Bar, COYA, Almayass and the Michelin star awarded 99 Sushi Bar & Restaurant.
Guests can indulge at some of the most popular names in the UAE culinary scene like Salt Bae's Nusr-Et, Zuma, L'ETO and new arrivals like Asador de Aranda.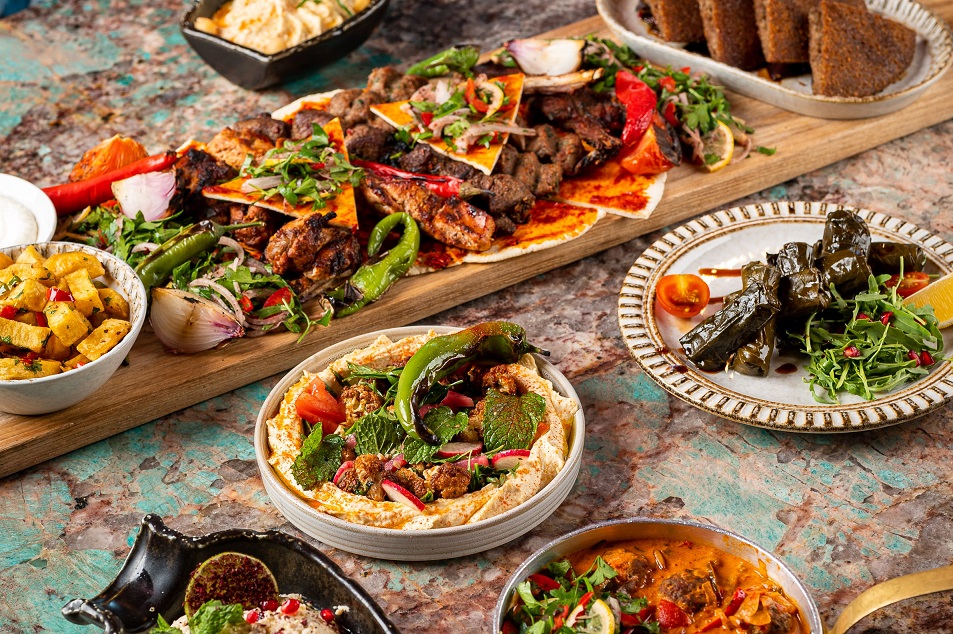 Comfort Food Classics
Enjoy the ultimate selection of comfort food at The Galleria. At Grand Beirut, guests can prepare to be transported by flavours of the Middle East with delectable Lebanese cuisine in a lively setting. Din Tai Fung promises a true taste of Asia with their renowned dumplings and mouth-watering Chinese dishes. Sakura Café boasts a cosy ambience with home-style cooking using original family recipes, allowing guests to experience authentic Japanese culture. Other options include P.F. Chang's which presents a fusion of modern and traditional Asian dishes, ensuring a memorable dining experience that is both flavourful and vibrant.
Savour the wide variety of cheesecakes and an extensive menu featuring American classics with a twist at The Cheesecake Factory. Guests can indulge in mouth-watering desserts and baked goods at Magnolia Bakery, the iconic bakeshop out of New York's West Village. Best known for their world-famous banana pudding and red velvet cupcakes, Magnolia Bakery is the go-to place for those craving an extra dollop of buttercream. Additionally, Paul Café offers a delightful French dining experience, perfect for enjoying scrumptious pastries.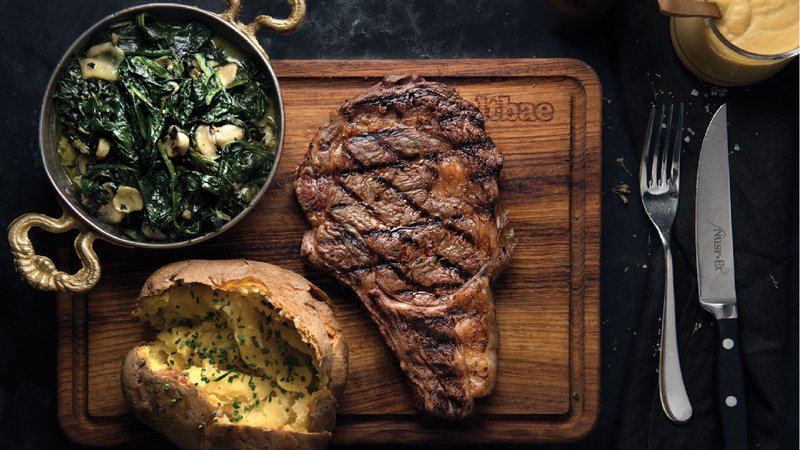 For the best Louisiana-style chicken, guests can head to Raising Cane's, where they can enjoy their signature chicken fingers and delicious dipping sauces. For a fun twist, guests can visit the new McDonald's location with a balcony, where they can enjoy their favourite classics with a view.
The Galleria is rewarding guests with the opportunity to win a share of an incredible AED 1 million gift card giveaway. Until 31 October 2023, guests can combine their receipts to make up AED 500 or more after which they qualify to place their name in the prize draw.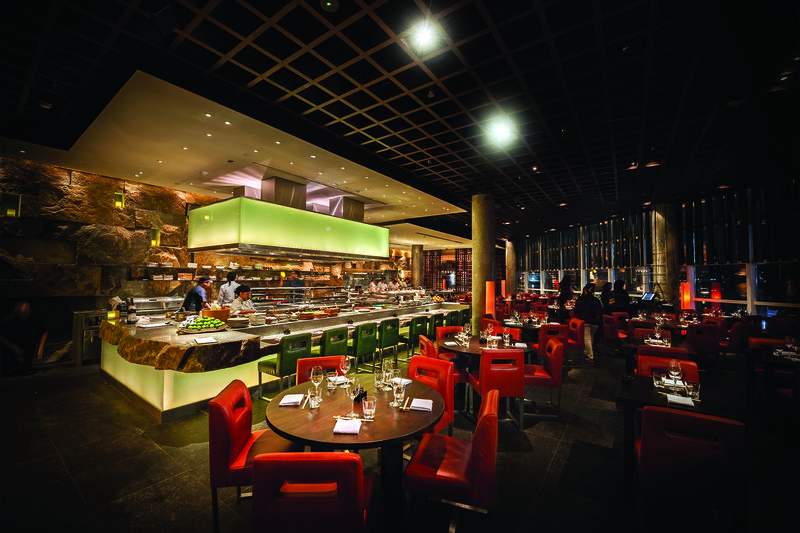 To take part in the AED 1,000,000 gift card giveaway, guests can just scan and upload their receipts totalling AED 500 or more at www.winatthegalleria.com between now and 31 October to be in with a chance to win.
Discover a world of exquisite dining and unparalleled self-care at The Galleria Al Maryah Island. A wide array of choices awaits every guest to enjoy a day of pure pampering and happiness.
For more information, please visit www.thegalleria.ae or follow @TheGalleriaUAE.