Luxury hotels in Abu Dhabi appoint Nikolaos Tsimidakis to oversee the culinary activities in all restaurants.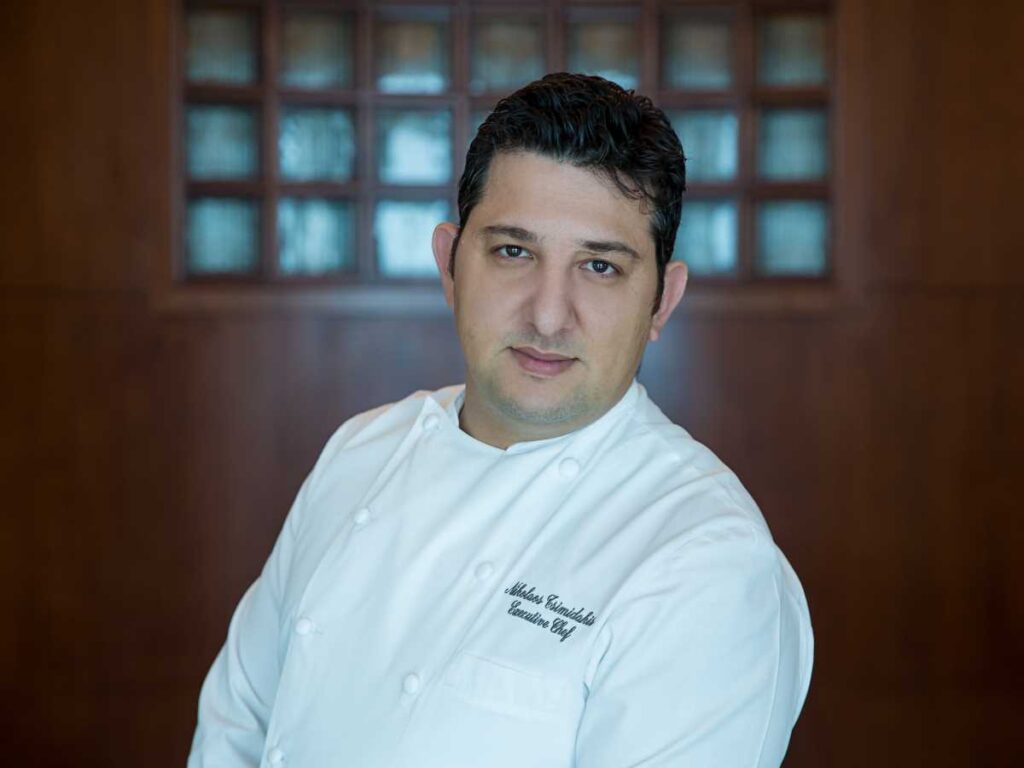 Shangri-La Hotel and Traders Hotel, Qaryat Al Beri, Abu Dhabi announce the appointment of new executive chef, Nikolaos Tsimidakis, who brings over 26 years of international culinary experience to the hotels' award-winning restaurants and bars.  
No stranger to the Shangri-La family following two years leading the culinary team at Shangri-La Hotel, Dubai, Chef Nikolaos will be at the helm of all culinary endeavors at Shangri-La Hotel and Traders Hotel, Qaryat Al Beri, Abu Dhabi – from enhancing current menus to improving the efficiency of kitchen operations. He will lead all culinary teams for nine restaurants and bars, in-room service, large banquet functions and outside catering events.
"It is with great pleasure that we welcome Chef Nikolaos to the team," said Ahmed Issa, general manager at Shangri-La Hotel and Traders Hotel, Qaryat Al Beri, Abu Dhabi. "He is a culinary talent who will bring a lot of energy and enthusiasm to the Qaryat Al Beri complex.  We are enthusiastic about the new tastes and the creativity that Chef Nikolaos will add to our gastronomic experience and cannot wait for everyone to experience his new creations."
Chef Nikolaos arrives in Abu Dhabi following his role as executive chef at Shangri-La Hotel, Dubai, where he led the hotel's culinary brigades across six restaurants and bars, as well as in-room dining and banqueting. He was responsible for the culinary development of the hotel's award winning Asian restaurants – Shangri-La Group's signature restaurant, Shang Palace,and beloved Vietnamese restaurant, Hoi An. Prior to joining Shangri-La Group, Chef Nikolaos held the position of cluster executive sous chef at Intercontinental Dubai, Festival City, and executive chef of M-Management Group, whose portfolio features the award winning Nola Eatery & Social House.
Chef Nikolaos' career has taken him around the world with positions based in Europe and the Middle East, in addition to The Caribbean, Australia, New Zealand, United States and Canada during his time with Princess Cruises. Originally from Greece, Chef Nikolaos discovered his culinary identity by travelling and exploring different cultures, during which time he honed his skills while cooking in many kitchens and experimenting with gastronomy trends from around the world.
Chef Nikolaos has a degree in culinary arts obtained in Greece and recently earned a master's certificate in hospitality management from School of Hotel Administration at Cornell University. He takes pride in delivering high quality of food that features a balanced approach of artistry and flavour.
For reservations, guests may call (971) 02509 8888 or send an email to [email protected].