For a memorable action-packed holiday, guest can opt for the all-inclusive entertainment package with the Stay & Play and Kids Go Free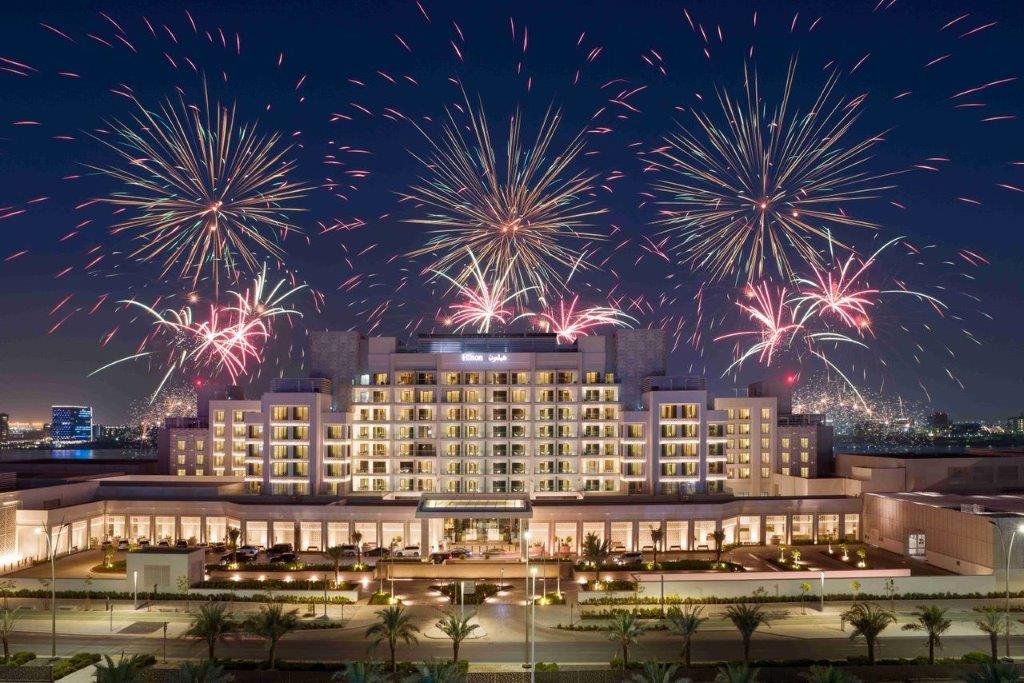 Yas Island Abu Dhabi is gearing up for a world-class celebration this Eid Al-Adha starting June 27th and running until July 2nd. Featuring best-in-class entertainment, three days of back-to-back fireworks and top family-friendly packages on offer across the destination, guests and families can now make the most out of their six-day holiday with the ultimate staycation from the heart of the capital.
For a memorable action-packed holiday, guest can opt for the all-inclusive entertainment package with the Stay & Play and Kids Go Free offers, providing visitors young and young at heart with access to Yas Island's premier theme parks; Ferrari World Abu Dhabi, Yas Waterworld, Warner Bros. World™ Abu Dhabi and SeaWorld® Yas Island, Abu Dhabi.
Not sure where to start? Here's a list of top offers to pick and choose from: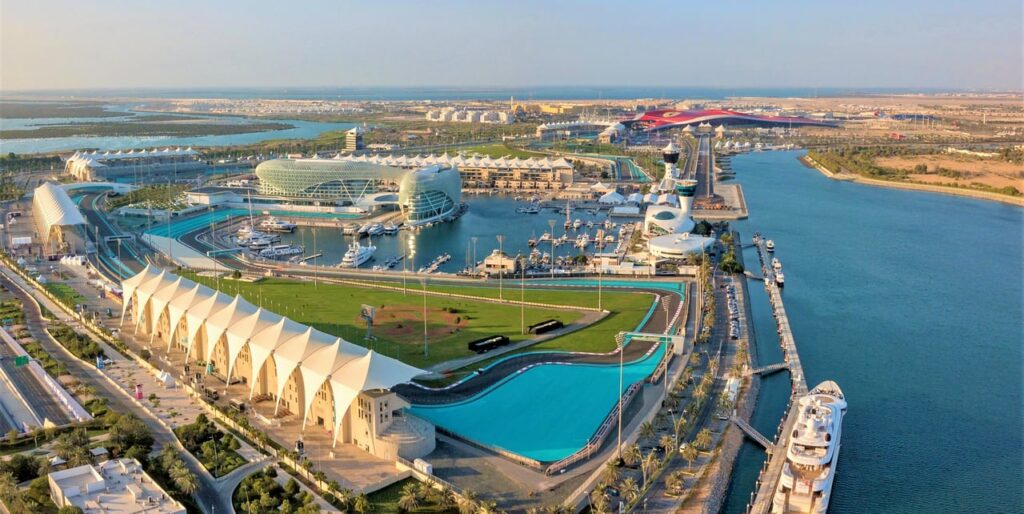 Experience a world of immersive entertainment at Yas Theme Parks:
The parks are set to delight this Eid with a wide range of family-friendly activities to celebrate the holidays in style. Ferrari World Abu Dhabi, Yas Waterworld, Warner Bros. World™ Abu Dhabi and SeaWorld Yas Island, Abu Dhabi will be bringing entertainment to a whole new level with an Arabic DJ, Ayalla dance performances, in addition to painters and artists who will be engaging with guests as they showcase their unique talents for a wonderful experience at each of the award-winning theme parks.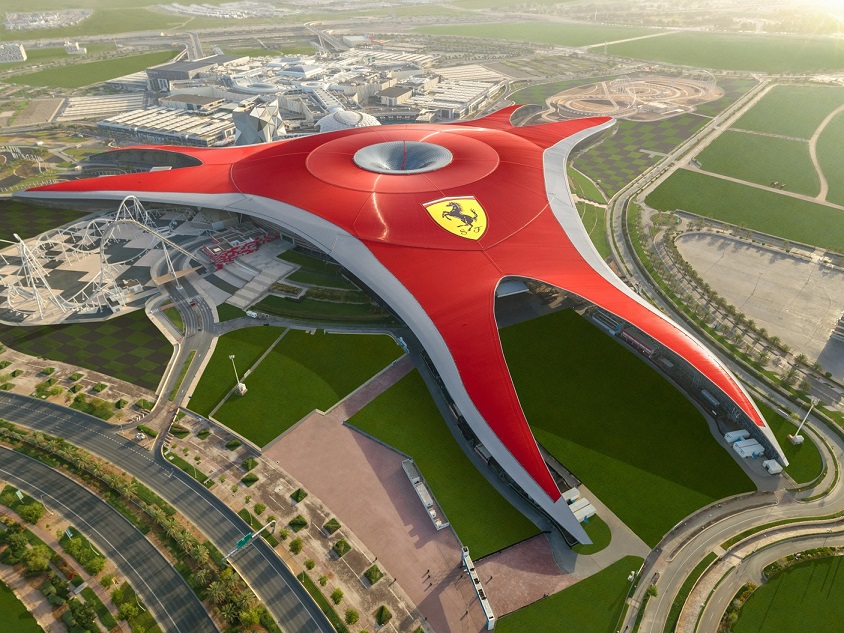 Ferrari World Abu Dhabi
The world's leading theme park will be entertaining guests with the works of a calligrapher at the Green Zone, where little ones will get to take home memorable works of art this Eid. Face painters and Henna artists will also be available to draw smiles and entertain guests at the park through the holiday season.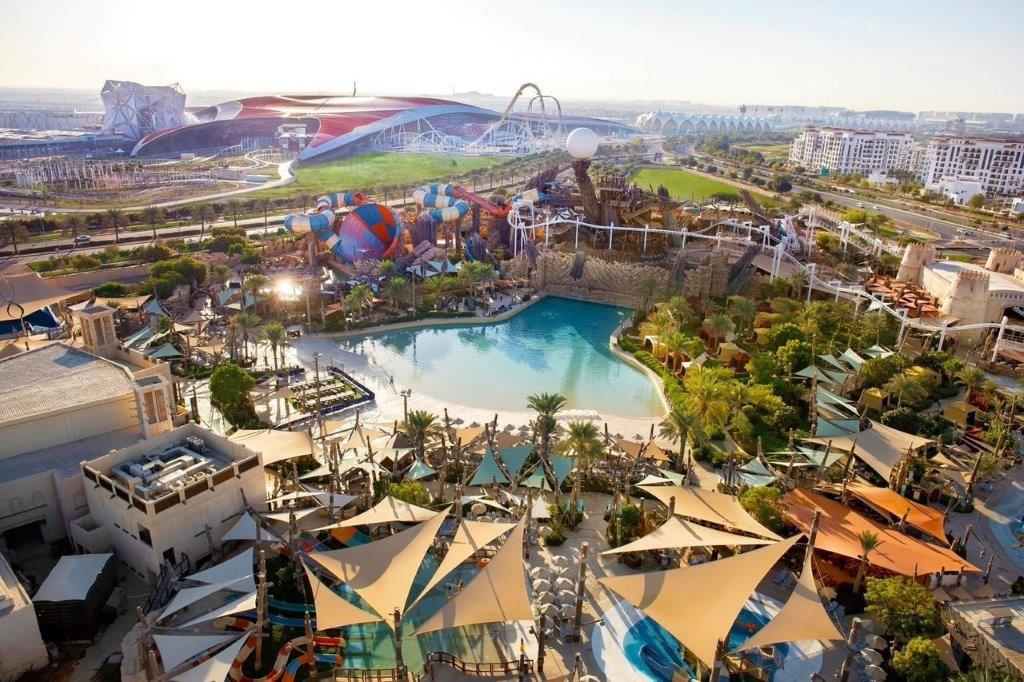 Yas Waterworld:
Get ready to enjoy a sublime dance performance with Yas Waterworld's Ayalla dancers, guests can also enjoy interacting with face painters and Henna artists who will be ready at the Souk area for special arts unlike any other. Guests are promised a splash-tastic time listening to the tunes of an Arabic DJ and a 'Tanoura' dance performance awaits over at Al Waha for a performance that will get guests moving and grooving this holiday.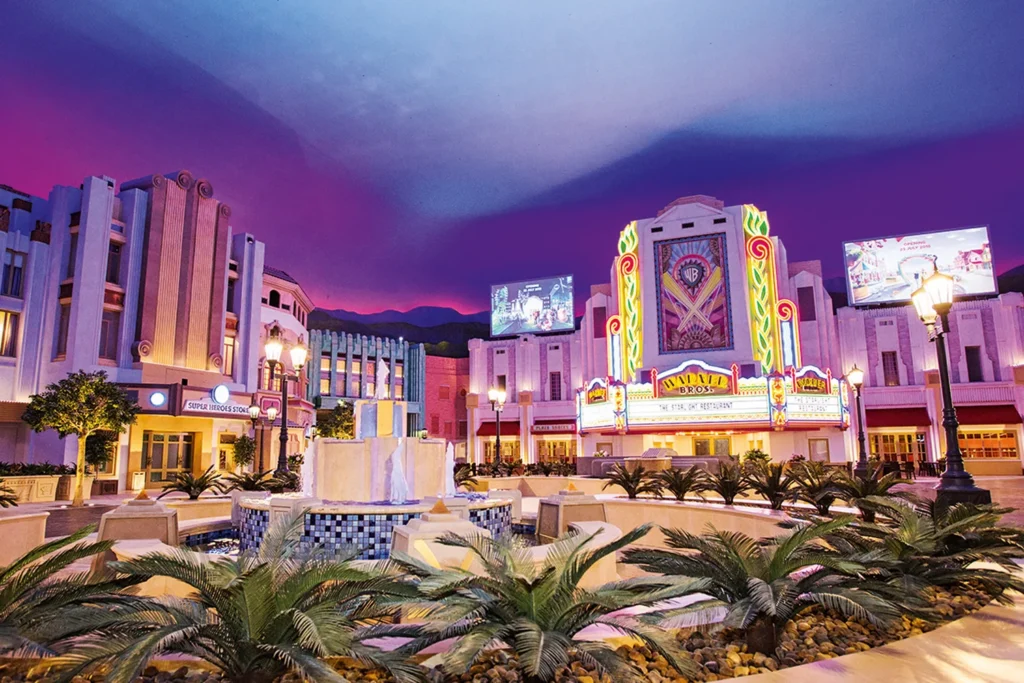 Warner Bros. World™ Abu Dhabi:
Guests are in for a treat at this incredibly immersive indoor theme park where Ayalla dancers will be dancing and entertaining every fan this Eid, also featuring a special appearance from beloved Animation characters who will be adding a special touch for a memorable holiday.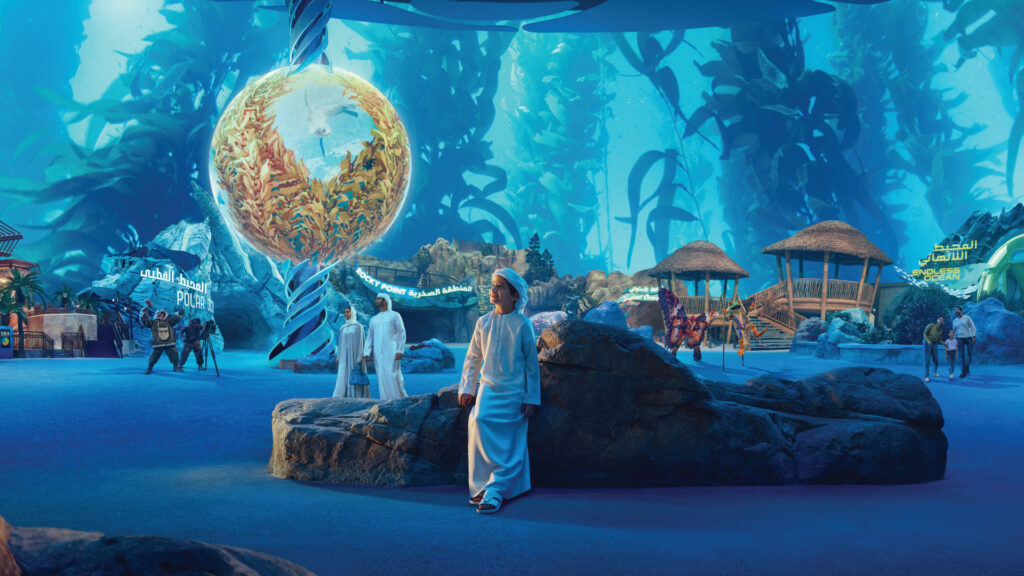 SeaWorld® Yas Island, Abu Dhabi:
The newly opened Marine Life Theme Park is set to celebrate Eid with an array of fun activities that will enchant guests of all ages! Among the festivities is an up-close magician who will dazzle with mystifying tricks and illusions, as well as a sand artist who will be adding an artistic touch to the holiday by skilfully crafting intricate designs using golden grains of sand.
Guests can look forward to catching the energetic Ayalla dancers who will captivate the audience with their traditional Emirati dance performances. Additionally, guests can engage in the ancient craft of fishnet making, immersing themselves in a hands-on experience that embraces local culture and heritage this Eid at SeaWorld Abu Dhabi.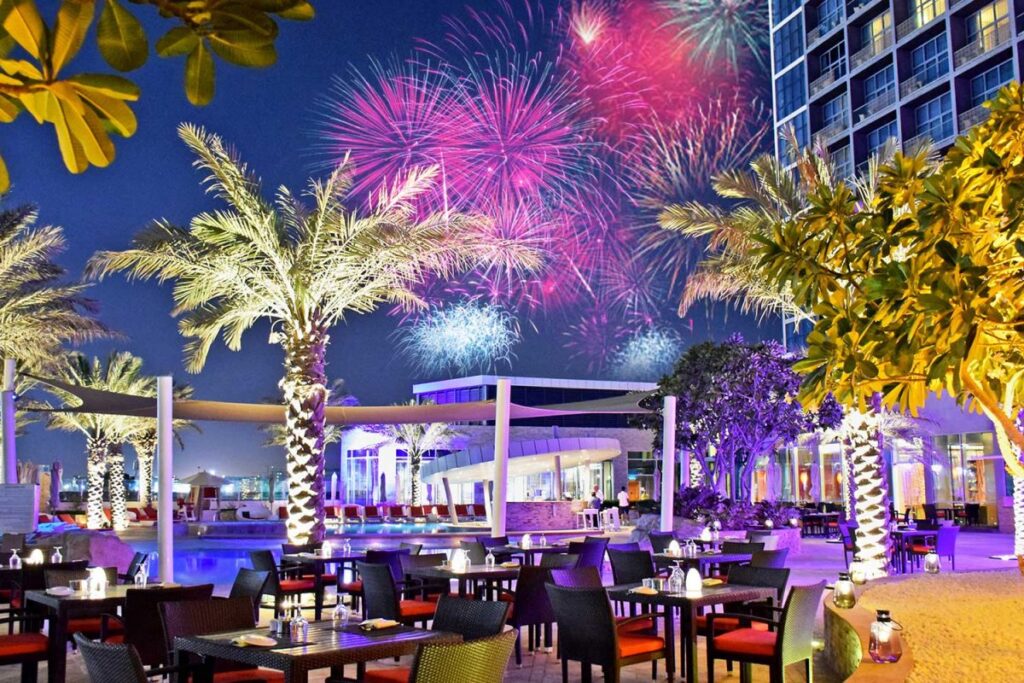 Enjoy a perfect getaway this Eid with Yas Plaza Hotels
With Eid just days away, Yas Plaza Hotels is launching a range of exciting staycation offers across all six of their properties. Promising a thrilling time for everyone, each offer comes with delightful meal packages, activities for the whole family as well as a host of additional benefits.
Yas Plaza Hotels comprises of six world-class hotels and is home to top hospitality brands including Radisson Blu, Crowne Plaza, Centro, Yas Island Rotana, Park Inn by Radisson and Staybridge Suites. With 1,760 room keys, direct cyan beach access, 21 award-winning restaurants and bars and 25 meetings and events facilities, Yas Plaza Hotels offer a world of possibilities with every stay.
Yas Plaza Hotels' Stay & Play offer start at an attractive rate of AED 649 for 3-star hotels and AED 699 for 4-star hotels. Guests booking for two nights or more can enjoy greater savings during their stay.
For the best family holiday, Yas Plaza Hotels are offering families the chance to avail the incredible 'Kids Go Free' offer with a minimum stay of two nights, where little ones can stay, eat and play for free. Packages start at AED 595 for 3-star hotels and AED 645 for 4-star hotels. The offer is valid for stays until September 30, 2023. For bookings, please call +971 56 547 4180 or email [email protected].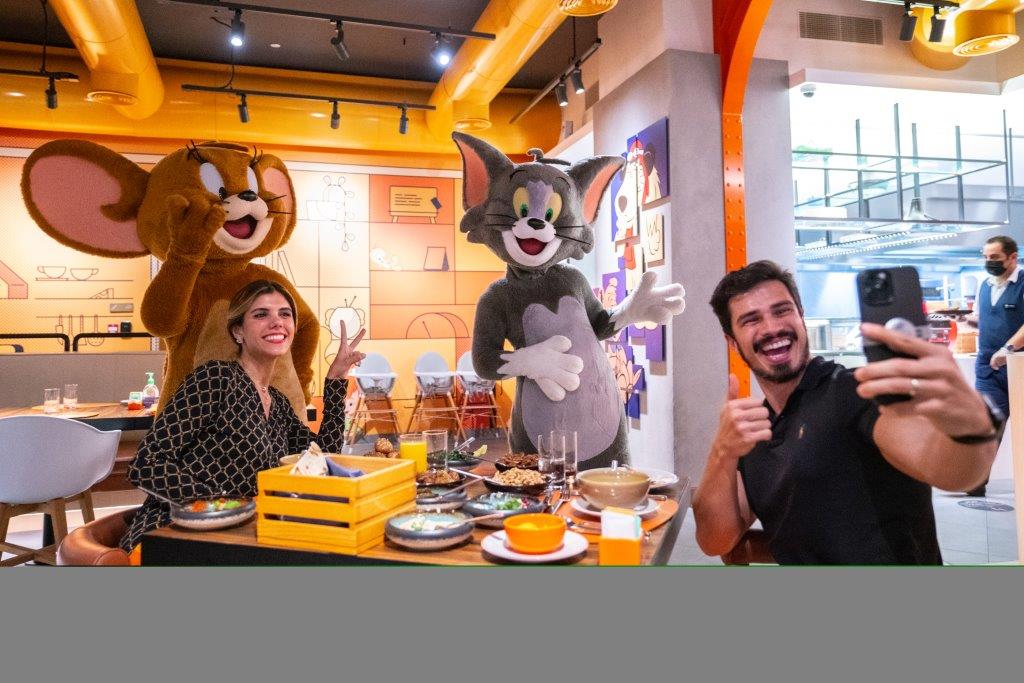 Dig in a big Eid lunch and meet your favourite characters at Sidekicks
This Eid, the WB™ Abu Dhabi, Curio Collection by Hilton, is welcoming guests and families to experience a delightful Eid lunch buffet including a wide selection of Arabic and international dishes, where visitors will get the chance to meet resident characters Tom & Jerry, Bugs Bunny, Daffy Duck, and Robin.
Location: Sidekicks, the WB™ Abu Dhabi
Timings: 1PM – 4PM
Date: June 28 – July 2
Price: AED 140 per person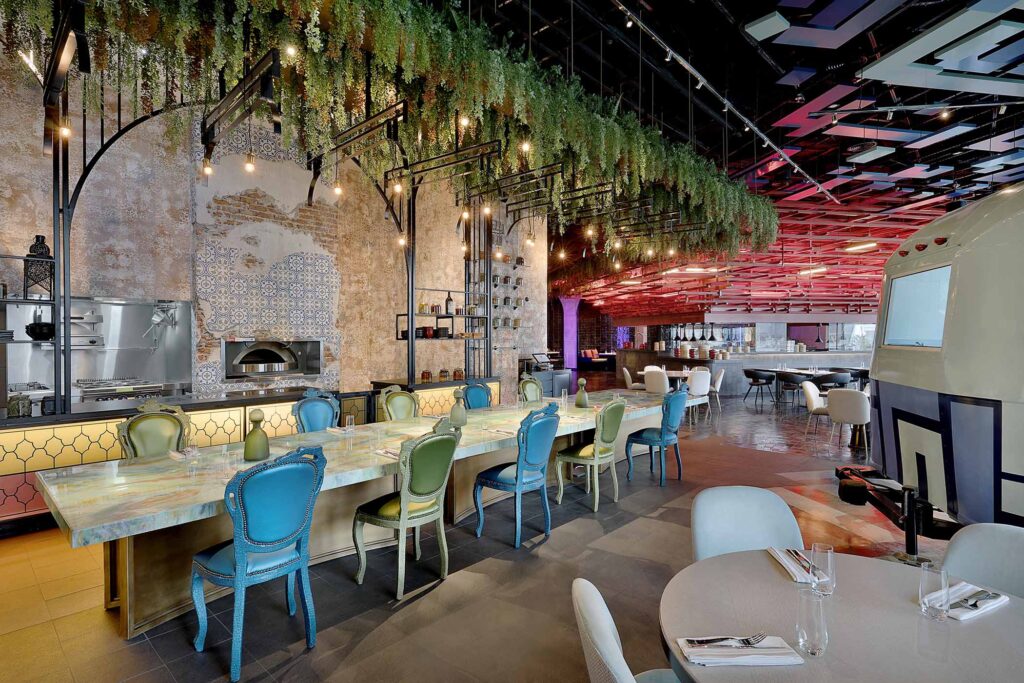 Enjoy an array of delicacies at Garage this Eid Al-Adha
Join the culinary movement at GARAGE, driven by a passion for flavor and fueled by diversity, and go B.I.G. this Eid with their signature brunch. With delicious food, energetic music, and live entertainment in abundance, B.I.G. brunch is the only place to be to elevate your holiday to the next level.
Spread over five unique cuisines, including Nikkei House, Steam Table, Mezza Bar, and Meat Vault to wash down all the culinary delights, and Tap Wall is on hand for all those refreshing sips. Make sure to catch the DJ pumping out the hottest tunes and savor the holidays in style at W Abu Dhabi – Yas Island.
Looking for more? Keep the party going with the best after-brunch party at W Lounge.
Location: Garage, W Abu Dhabi – Yas Island
Timings: 1PM – 4PM
Date: July 1st – Saturday
Price: AED 320 for soft beverage, AED 420 for house beverage and AED 589 for the sparkling package
Brunch after party is at AED 155, starting 4:30PM until 7:30PM
Guest showing their brunch wristband can avail a special price of AED 130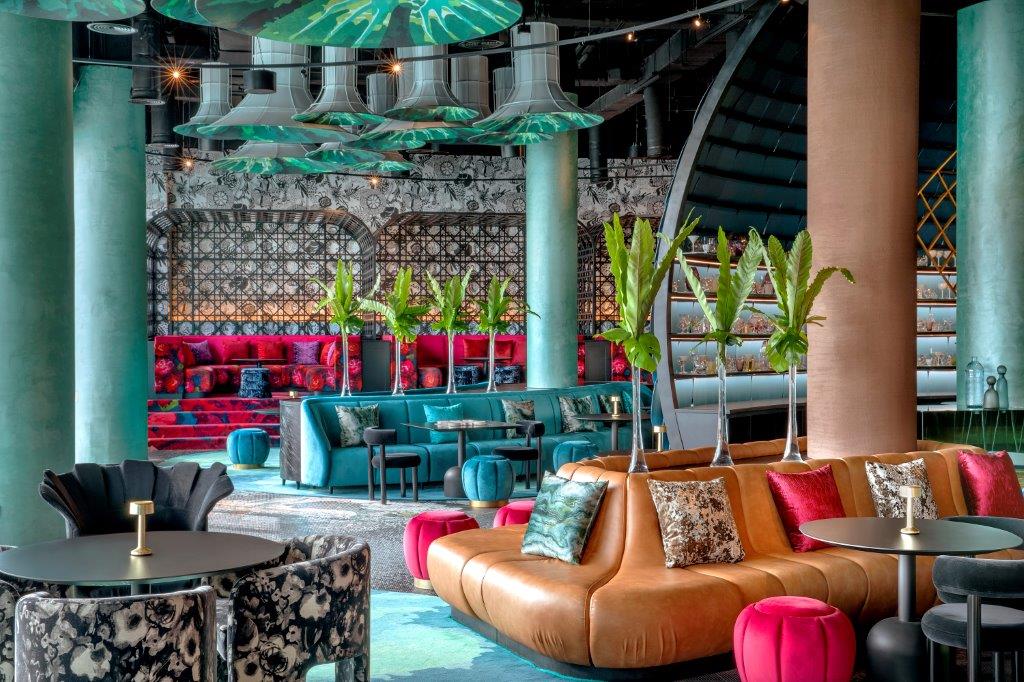 Taste the Race at Garage
Taking over for the summer at Garage, Taste the Race invites guests on an unparalleled culinary adventure inspired by the world's most famous racetracks. With five tantalizing culinary hubs to choose from, food enthusiasts will be treated to an array of mouthwatering delights on every visit. Whether you want to get your fill of Japanese cuisine at Nikkei House, sample some sensational Singaporean delights at Steam Table, fill up on Emirati favorites at Mezza Bar, chow down on American eats at Meat Vault, or tuck into some Italian sweet treats at Tart Van, Garage has all your favorites covered.
Location: Garage, W Abu Dhabi – Yas Island
Timings: Lunch 1PM – 4PM Dinner 6PM to 10PM
Date: From Sunday, July 2nd onwards
Price: Three-course tasting menu for AED99 per person; Five-course tasting menu for AED125 per person; Add on Tap-In package including unlimited house beverages for AED111 per person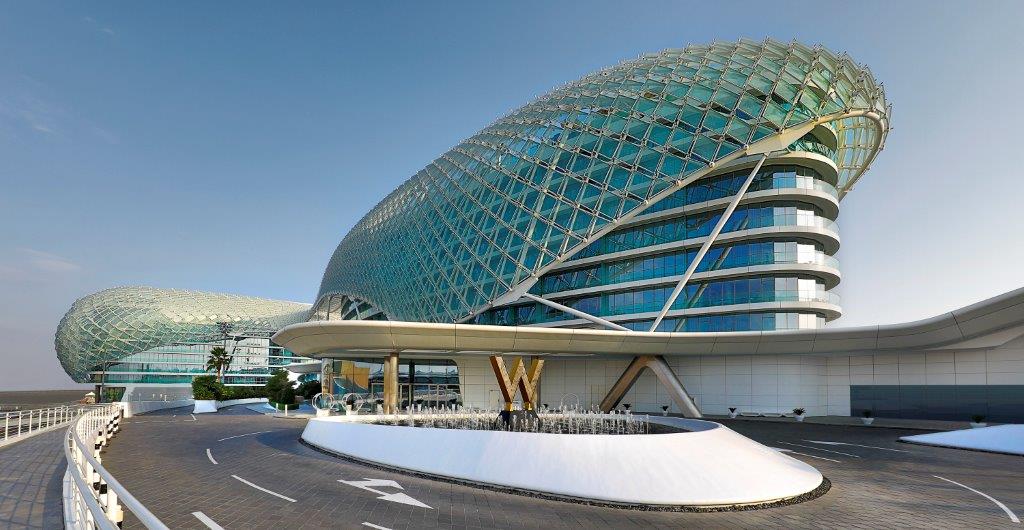 The W lounge is all about Sipz & Glam this Eid
Ladies, prepare to get glamorous this Eid Al Adha as you throw on your glad rags for a stylish night of thrills at W Lounge. This is your night as you can buy one special curated drink and get a free flow all night long. What's more, you'll also receive a 20% discount on food, now that's a real end of week treat.
Location: W Lounge, W Abu Dhabi – Yas Island
Timings: Friday 6PM – late
Date: June 30th – Friday
Price: 65 AED buy one cocktail and receive free flow cocktails all night & 20% discount on food.
Curry Club at Angar
How much curry is enough curry? Take your tastebuds on a curry-ful-journey with a platter of four different delights including curries, lentils, free flow of parata, and steam rice at Angar, which will be sure to spice up your Sunday evening.

Location: Angar, W Abu Dhabi – Yas Island
Timings: 6PM – 10:30PM
Date: Sunday, July 2nd
Price: AED 94 per person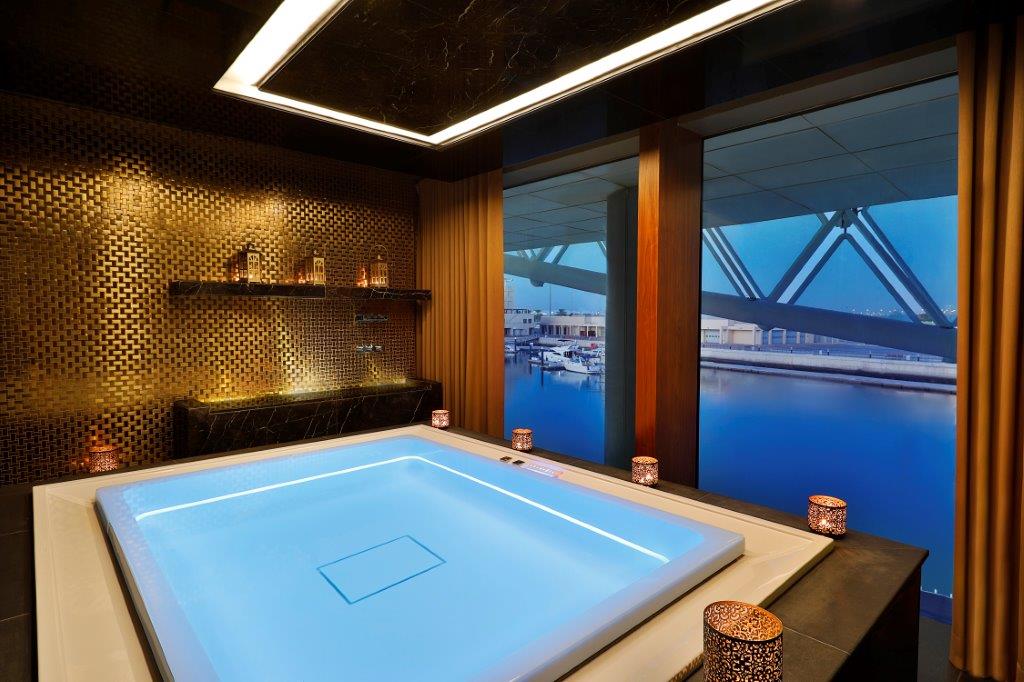 SPA time! Treat yourself this Eid at W Abu Dhabi – Yas Island
Escape the hustle and bustle of everyday life and step into the W Spa. Book yourself a 60 minutes' massage and get a complimentary 30 minutes' body scrub. Complete the experience with a rejuvenating herbal tea in our cozy lounge, allowing the stress to simply melt away.
Location: SPA, W Abu Dhabi – Yas Island
Timings: 11AM – 9:00PM
Date: Promotion available during Eid
Price: Price may vary depending on the selected massage
For more information, please visit: https://www.yasisland.com/