This year, the theme for Emirati Women's Day is "We Collaborate For Tomorrow"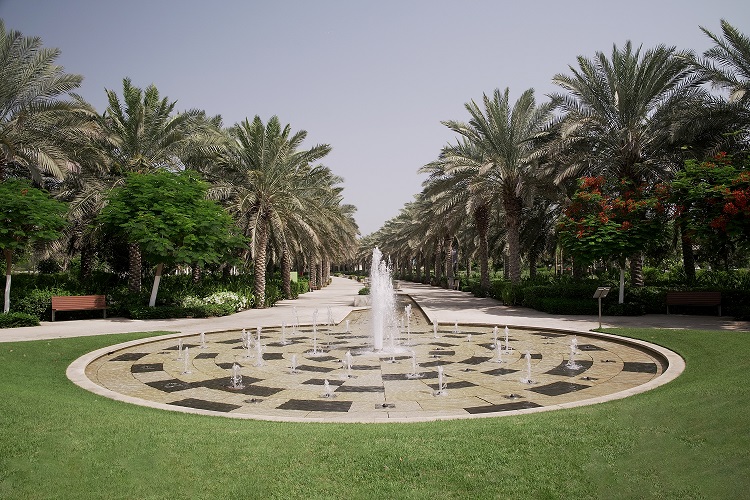 On August 28th, 2023, the UAE will celebrate Emirati Women's Day, a national occasion which expresses pride in the outstanding achievements of Emirati women and their pivotal role in shaping society. One such organization that is committed to empowering women throughout the nation is Umm Al Emarat Park, Abu Dhabi's largest and oldest green space and urban park.
Named after the Mother of the Nation, Her Highness Sheikha Fatima bint Mubarak, Chairwoman of the General Women's Union (GWU), President of the Supreme Council for Motherhood and Childhood, Supreme Chairwoman of the Family Development Foundation (FDF), and the woman behind the initiation of Emirati Women's Day, Umm Al Emarat Park was originally known as Mushrif Park and the entrance was exclusive to ladies and children.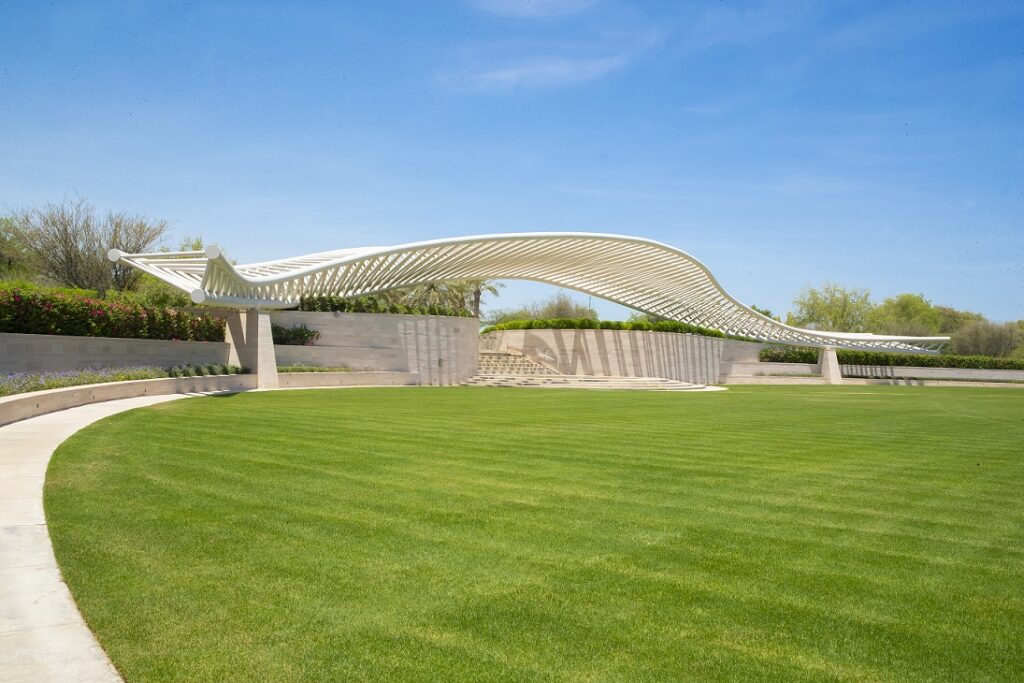 Over the years, Umm Al Emarat Park has introduced various initiatives in collaboration with Emirati women with the overall aim to serve Abu Dhabi's residents and visitors by providing community-focused educational and recreational venues and experiences.
The Park has been the venue for several successful events and festivals, including Miami Vibes, The Rage, The Park Market and talent-filled art exhibitions. These events have showcased the strong presence of Emirati women entrepreneurs and their volunteering efforts.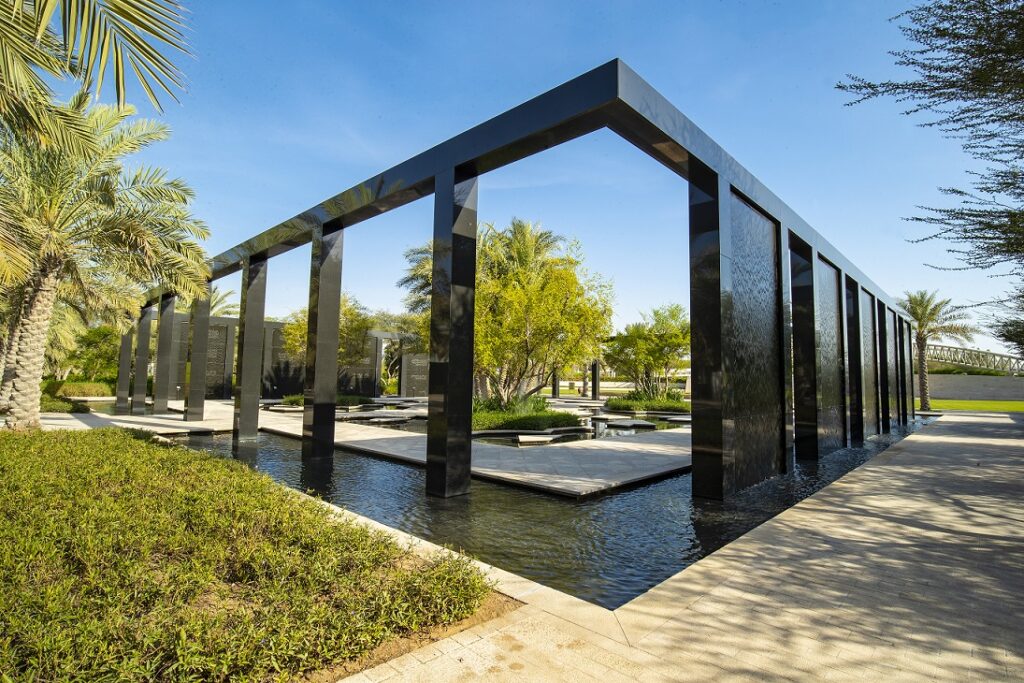 The Park Market, hosted annually, provides support to Emirati-owned businesses. This year, Umm Al Emarat Park will host 12 female entrepreneurs who will showcase their crafts through textiles, toys, crochet, flowers, food and beverages, and perfumes.
This year, the theme for Emirati Women's Day is "We Collaborate For Tomorrow". The theme was chosen to align with the UAE President, His Highness Sheikh Mohamed bin Zayed Al Nahyan's announcement that 2023 will be the "Year of Sustainability," highlighting the UAE's commitment to finding innovative solutions to sustainability challenges.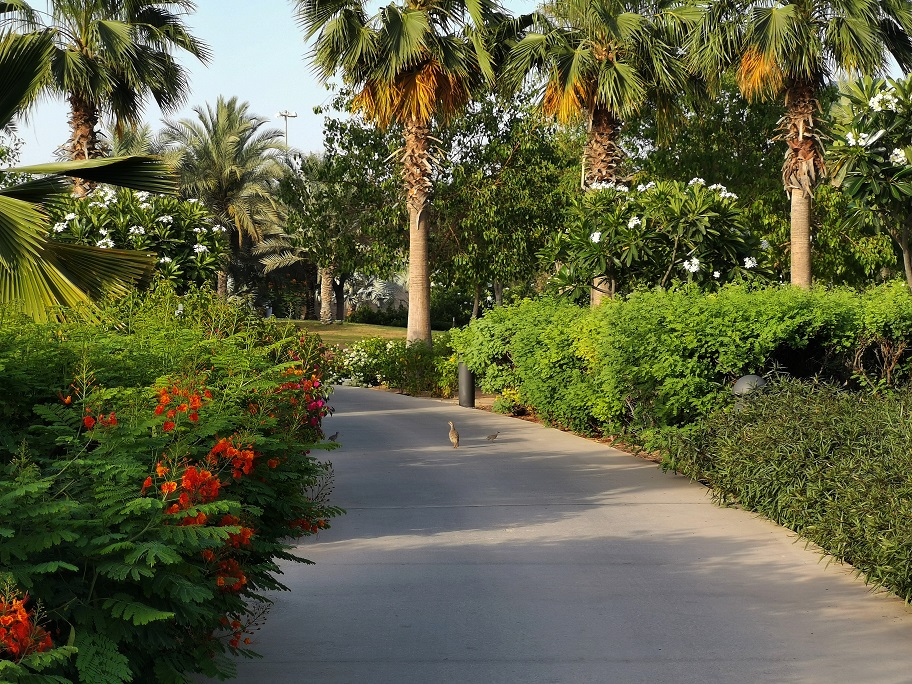 Umm Al Emarat Park has positioned itself as a leader in sustainability by paying great attention and care to nature. The overall design of the park honors the legacy of the late Sheikh Zayed bin Sultan Al Nahyan and his vision of preserving the United Arab Emirates' cultural and natural history and protecting the gifts of nature for the future generations.
The Park invests in spreading greenery and conserving the environment through several environmental practices. The Park has preserved various species, palm trees, and extensive flora and fauna and is home to about 175,000 plants and 1,500 trees, with green areas spanning across an estimate of 170,000 square meters. Its environmentally friendly irrigation system relies on fully treated water and uses automatic irrigation techniques that contribute to reducing water consumption and providing plants with the right amount of water at the right time according to the temperature.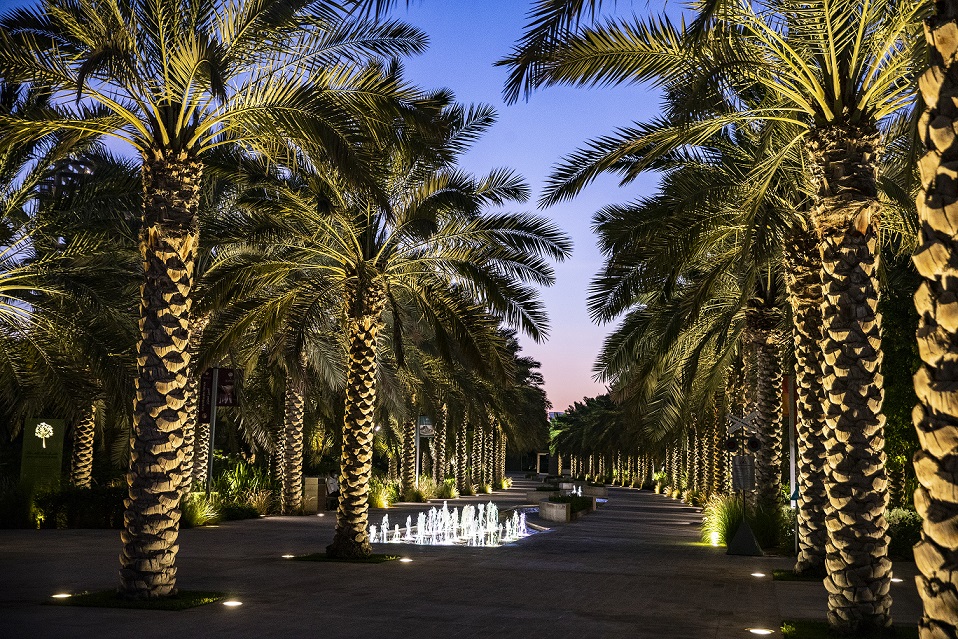 Additionally, the Park recycles about 30 tons of agricultural waste annually and converts it into fertilizers that cover about 70% of the Park's organic fertilizer needs. Over 200 existing mature trees have been salvaged within the Park, some of which are over 20 years old and among the oldest in Abu Dhabi.
Umm Al Emarat Park was recognized for its sustainable efforts with the prestigious Green Flag Award for three years in a row – an international benchmark for green spaces and parks.
Umm Al Emarat Park is a smoke-free environment which serves as a tranquil space for families and Emirati women to spend quality time with their loved ones. It is a great place to engage in activities such as yoga, meditation and painting.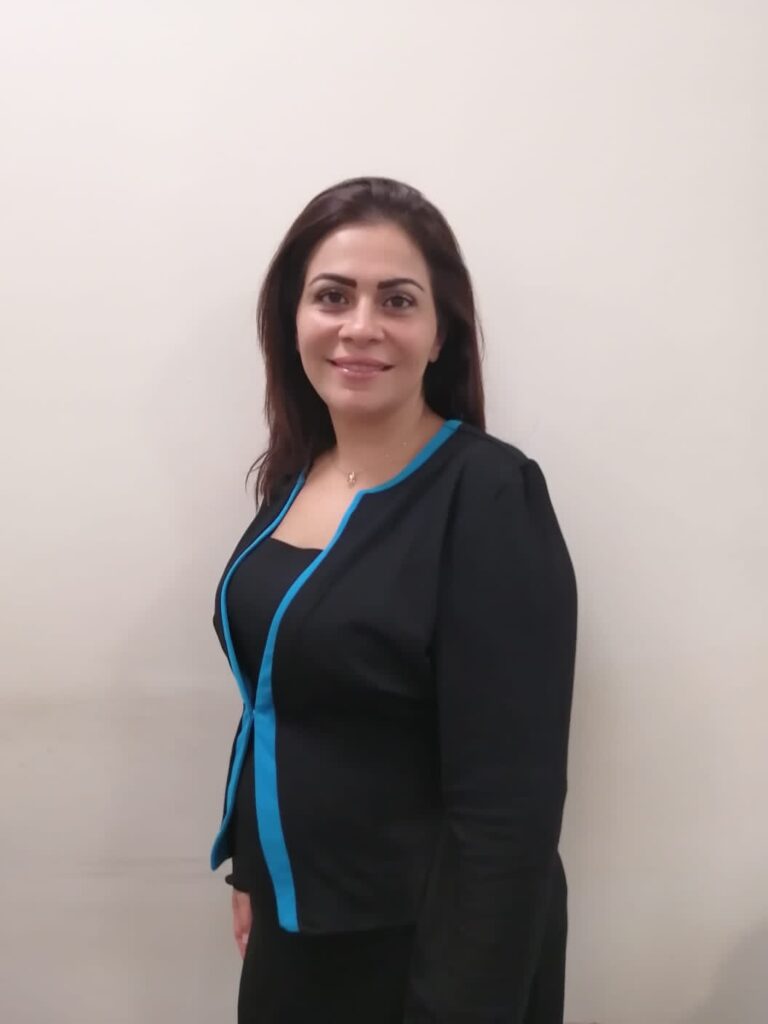 "At the core of our values, we maintain a commitment to not only foster a strong sense of community but also inspire, empower and support women. By collaborating with aspirational women through our various initiatives, we are beaming with pride and thank Emirati women for all their contributions and their vital role in making the UAE what it is today," says Rasha Kablawi, Director of Corporate Communication for Sinyar Holding and spokesperson for Umm Al Emarat Park.