New cocktail menus, Greek Feasts, Pampering Explorations and more are on offer at this stunning resort in Abu Dhabi.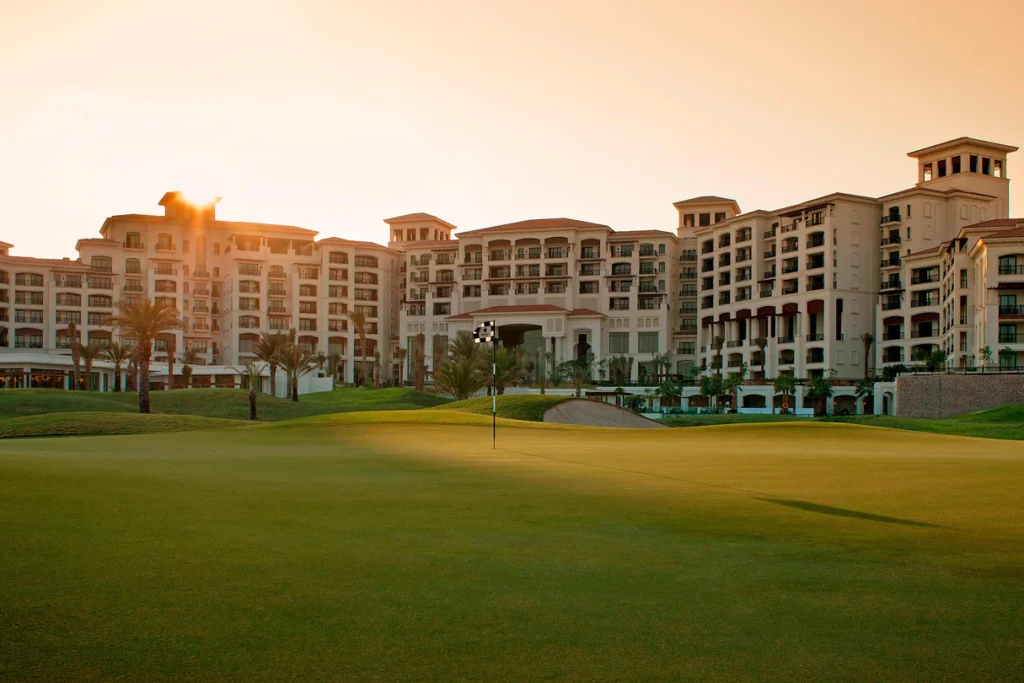 As summer approaches in the UAE capital, The St. Regis Saadiyat Island Resort is inviting guests to enjoy a whole range of exciting new dining experiences and pampering spa retreats. From the electric Suntory Evening Brunch at Buddha-Bar Beach Abu Dhabi, to artistic, New York-inspired cocktails at Manhattan Lounge and relaxing and purifying spa treatments at Iridium Spa, there's something to delight everyone at the stunning resort on the Saadiyat Island this May.
'Saganaki Saga' at MAZI Abu Dhabi *new*  
MAZI Abu Dhabi, the contemporary Greek restaurant at The St. Regis Saadiyat Island Resort Abu Dhabi, is thrilled to unveil its new "Saganaki Saga" experience.
A vibrant celebration dedicated to the most delicious traditional cheeses and fresh, flavoursome ingredients in Greek cuisine, the four-course "Saganaki Saga" set menu stars an enticing choice of colourful Greek specialties, all served with an elegant and modern twist.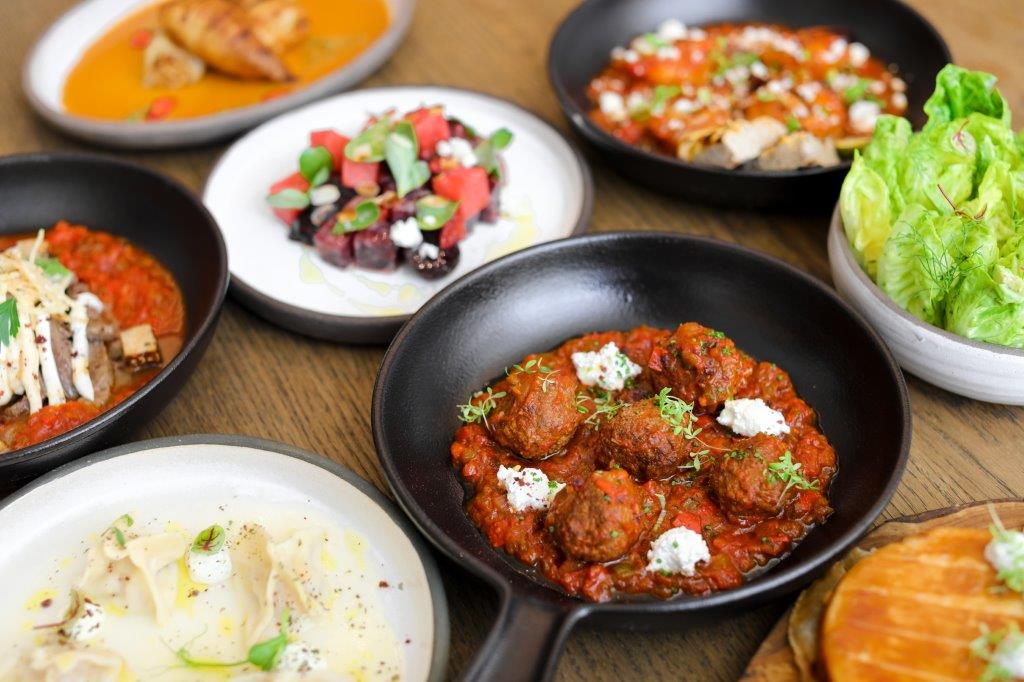 Refreshingly informal, but still oozing with sophisticated style and taste, the expertly crafted menu spans four unforgettable courses, including a hot and cold starter, a saganaki main course and an indulgent homemade Greek dessert.

Served within the warm and welcoming ambiance, the "Saganaki Saga" menu instantly transports every diner to the sun-kissed Greek islands. Providing the perfect dining experience for the UAE's balmy summer months, it is sure to leave every guest utterly enthralled and delighted.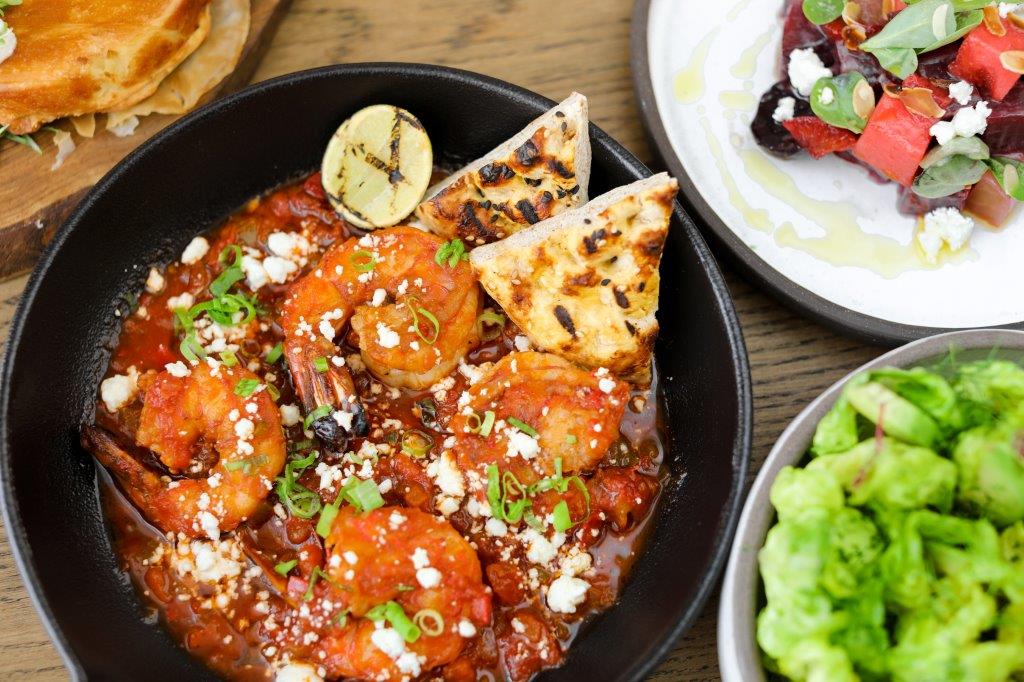 The "Saganaki Saga" menu is available throughout May, for lunch from 12pm and 3pm, The four-course set menu is priced at AED 295 per person.
For more information, kindly contact the resort at [email protected] or +971 2 498 8888.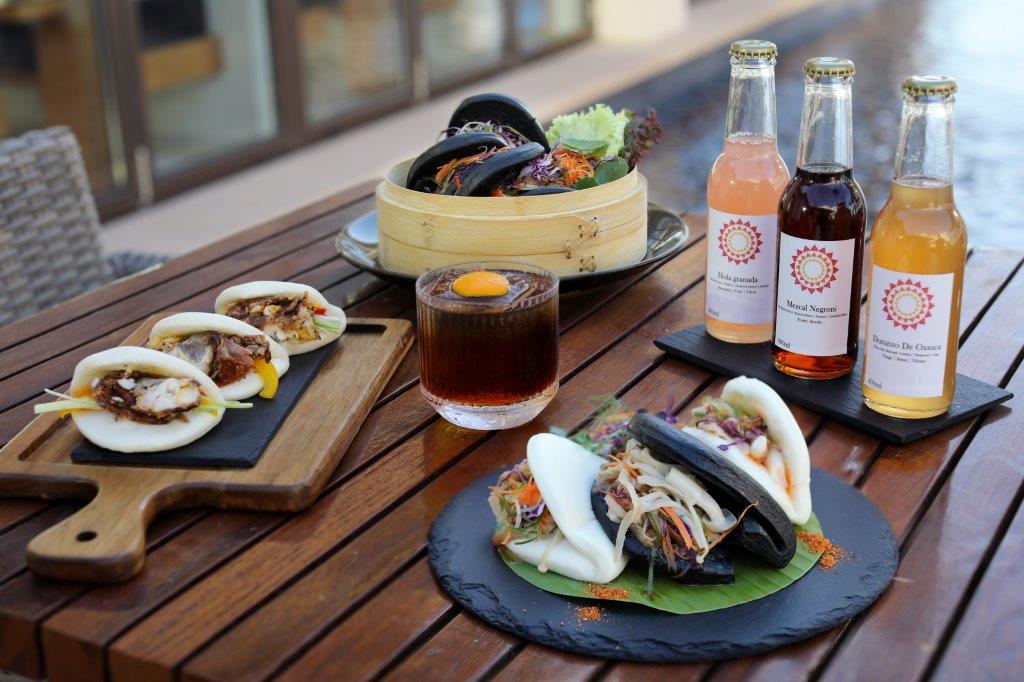 Sip & Savor at Sontaya Bar *new*
This May, Sontaya, Abu Dhabi's most beautiful Southeast Asian venue, is delighted to treat beverage and Asian cuisine connoisseurs to an exquisite tasting journey.
Perfect for enjoying in front of Sontaya's iconic sunset views, the new Sip & Savor experience invites guests to explore a premium collection of artisanal agave spirits, and a menu of flavorful bao buns.
Providing a new and exciting experience for guests, the skilful mixologists have taken three unique flavours of refreshing agave spirit, and incorporated them into three distinctly different, yet equally enticing, cocktails.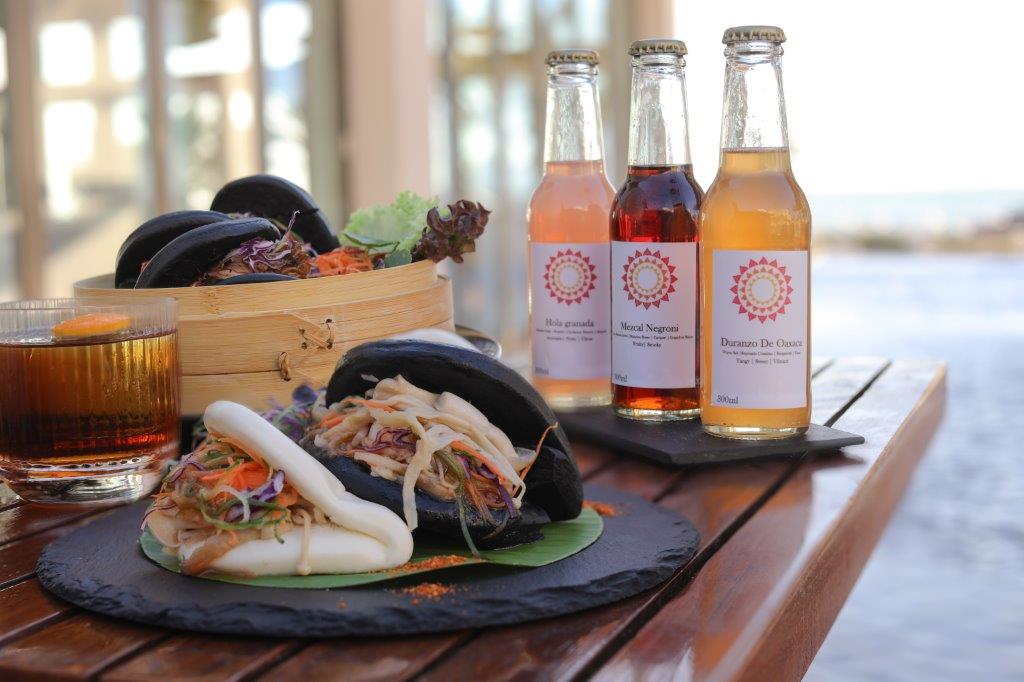 Spanning the tasting notes of Reposado, Anejo and Mezcal, and popping with creativity and flair, each cocktail pairs perfectly with the spicy and fresh flavours of the elegant bao buns,
Providing an elegant and pleasurable way to end the day and watch the golden sunset over the Arabian Gulf, Sip & Savor is a unique and sophisticated sundowner experience like no other.
Sip & Savor is available to enjoy throughout May, from 5pm to 8pm. The experience is priced AED 195 for two cocktails and bao buns. Reservations are highly recommended. For more information, kindly contact the resort at [email protected] or +971 2 498 8443.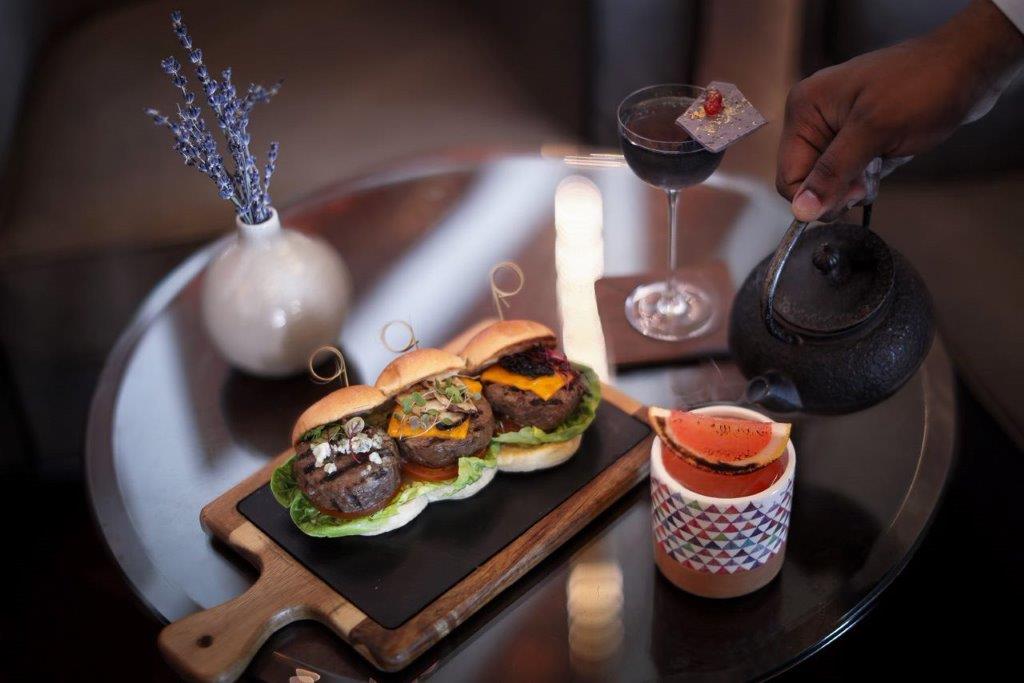 West 36, NYC at the Manhattan Lounge *new*
The expert mixologists at Manhattan Lounge have created a new cocktail and slider menu inspired by the art, music, fashion and destinations of New York.
Skilled at crafting unique refreshing concoctions that pop with creativity and flair, the selection is designed to spark special moments for guests, and act as a tribute to the incredible art scene of the Big Apple. Boasting a long history as a place where creative minds are encouraged to gather and collaborate, the Manhattan Lounge has fused New York's most iconic cultural masterpieces with artisanal spirits and cutting-edge bartending techniques to create four masterful new cocktails, and a choice of delectable gourmet sliders.
Transporting guests over to the glamourous and star-studded streets of Manhattan, the West 36, NYC menu features uplifting beverages such as Starry Night, inspired by the iconic painting by Vincent van Gogh, Bourbon Street Parade, created in tribute to the classic jazz tune by Paul Barbarin, and The Kid, influenced by the iconic 1920s movie.
Providing the perfect experience for distinguished catch-ups with friends or early evening drinks, the new West 36, NYC menu invites guests to enjoy two delectable cocktail concoctions and one irresistible slider.
The West 36, NYC menu is available to enjoy daily, priced AED 145 for two cocktails and one gourmet slider.  For more information, kindly contact the resort at [email protected] or +971 2 498 8443.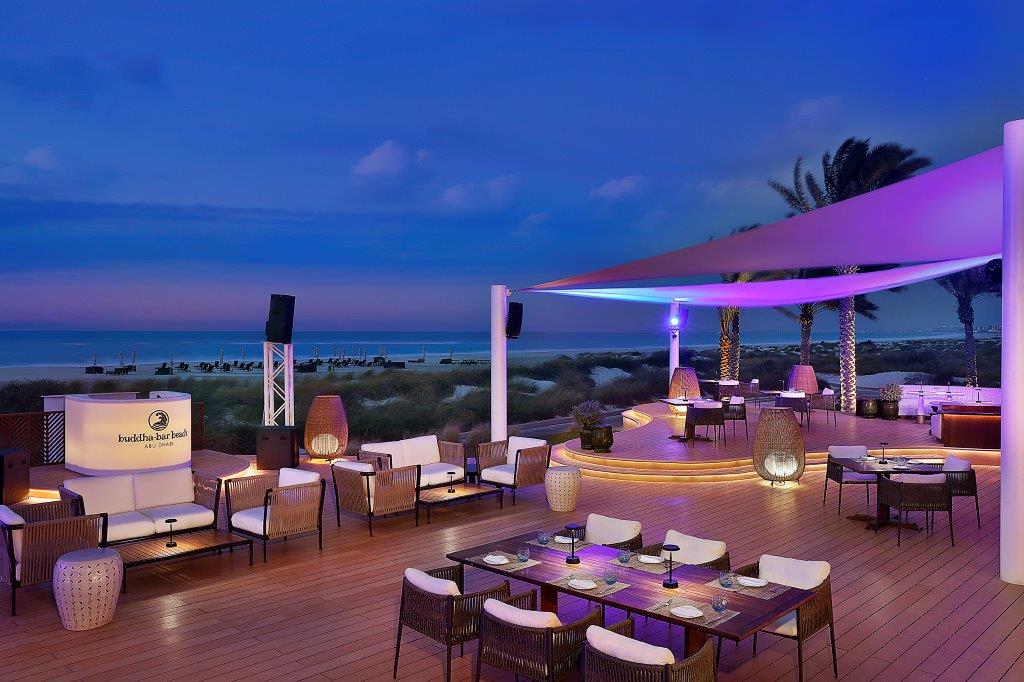 Suntory Evening Brunch at Buddha-Bar Beach Abu Dhabi *new*
 Providing an unforgettable evening to remember, Buddha-Bar Beach Abu Dhabi has joined forces with renowned Japanese spirit brand Suntory to host an exquisite evening brunch.
Dedicated to the most amazing flavours and delectable recipes from the Pacific Rim, and the distinct notes of expertly crafted Suntory beverages, it promises to be a night filled with special memories, and enthralling live entertainment.
Uniting music lovers and food connoisseurs, the multi-sensory journey features beats by DJ Meerkat, the distinguished beach bar's incredible resident DJ, an energetic percussionist performance and oriental dancers set to transport every guest into a world of magical rhythms.
Taking guests on a vibrant and immersive exploration through contemporary Pacifc Rim cuisine, diners are encouraged to explore a fresh and colourful salad bar, an authentic sushi bar and live stations serving an enticing array of tasty bites. Elevating the experience even further, Buddha-Bar signatures such as seafood ceviches, crispy Japanese gyoza, golden prawn tempura and juicy beef robatayaki are served directly to each table upon request. Ensuring that every experience ends on a blissfully sweet note, the hotel's expert pastry chefs have prepared a lavish spread of golden pastries and authentic Japanese mochi ice creams.
Adding further allure, whisky fans are sure to relish every sip of the expertly blended, whisky-infused cocktails served from the Suntory beverage stations. Featuring fresh herbs, fruits, juices and more, each cocktail recipe has been lovingly curated by the talented mixologists and bartenders, exclusively for the occasion.
The Suntory Evening Brunch will take place on Saturday, May 27 from 7pm to 10pm. Packages start from AED 395 per person for food and selected non-alcoholic beverages, and AED 550 for food and selected house beverages.
For more information, kindly contact the resort at [email protected] or
+971 2 498 8443.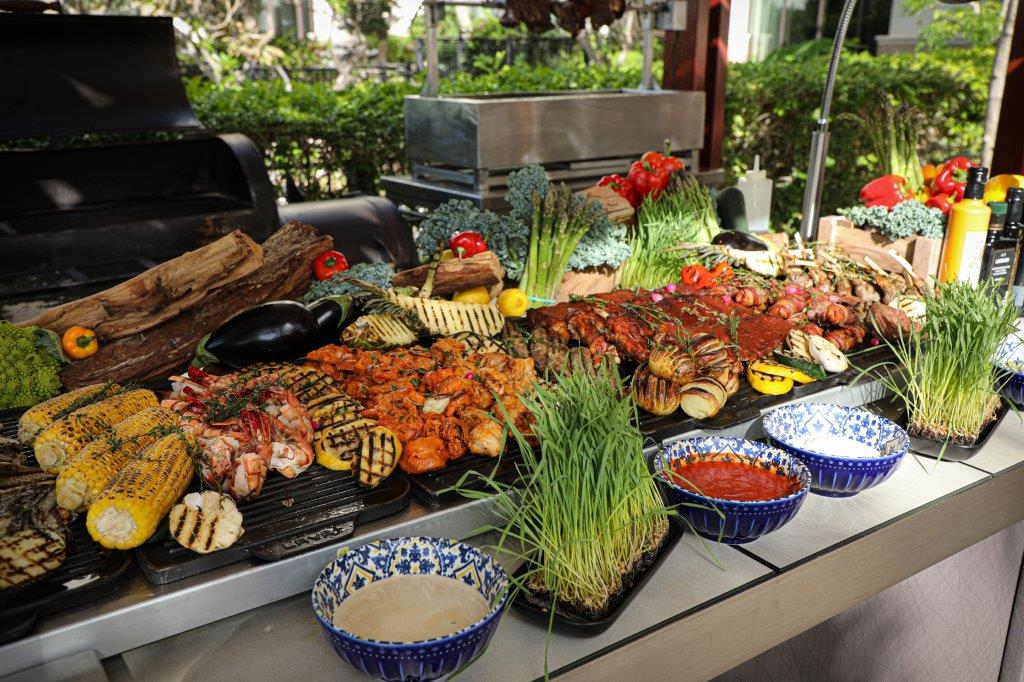 Grills & Tagines at Olea *new*
Olea restaurant is bringing back its Grills & Tagines night every Friday in May. Guests can enjoy an exceptional selection of dishes, including succulent grills, 7 Moroccan tagines slow-cooked in traditional earth ware pots, Arabic specialties, premium carved meats, seafood, and more.
The buffet offers a range of appetizers, including pates, terrines, antipasti, nutritious salads, cold mezze, and iced seafood. For mains, there are international dishes such as paella, biryani, shrimp charmoula, Italian pasta, rotisserie duck, and baked whole red snapper.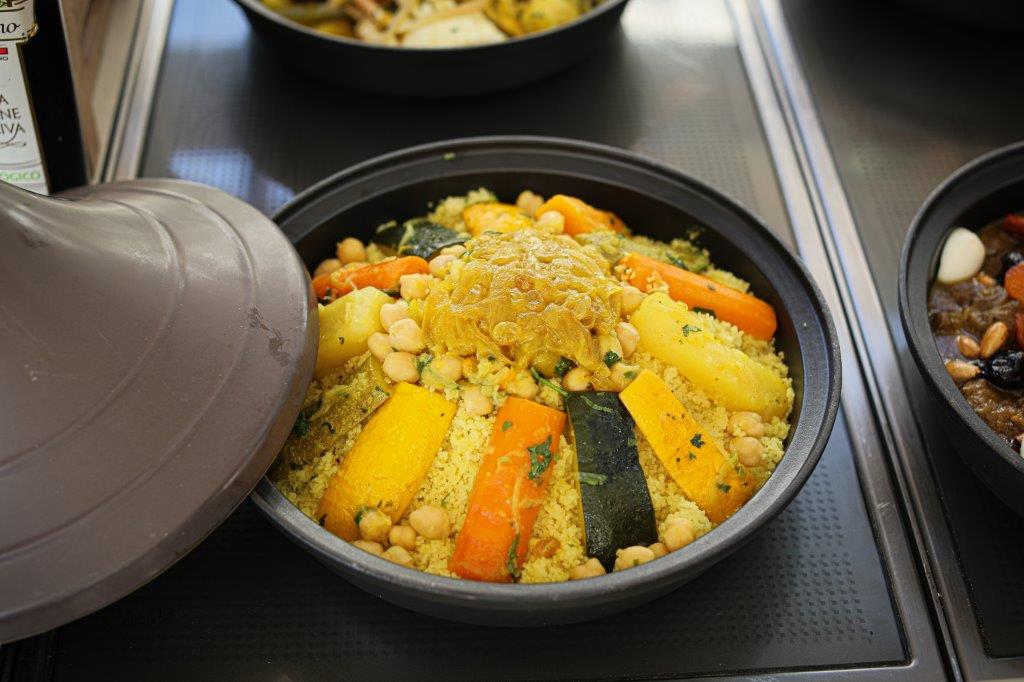 Guests are encouraged to save room for the signature burnt cheesecake with mixed berries, and a sweets spread with grilled fruits, tiramisu, chocolate brownies, and home-baked cakes in flavors like red velvet and banana caramel.
Grills & Tagines is available to enjoy every Friday throughout May, from 7pm to 11pm, with packages available for AED 250 per person with soft drinks and AED 110 for children aged six to 12. Children below the age of 6 years are complimentary. For more information, kindly contact the resort at [email protected] or +971 2 498 8888.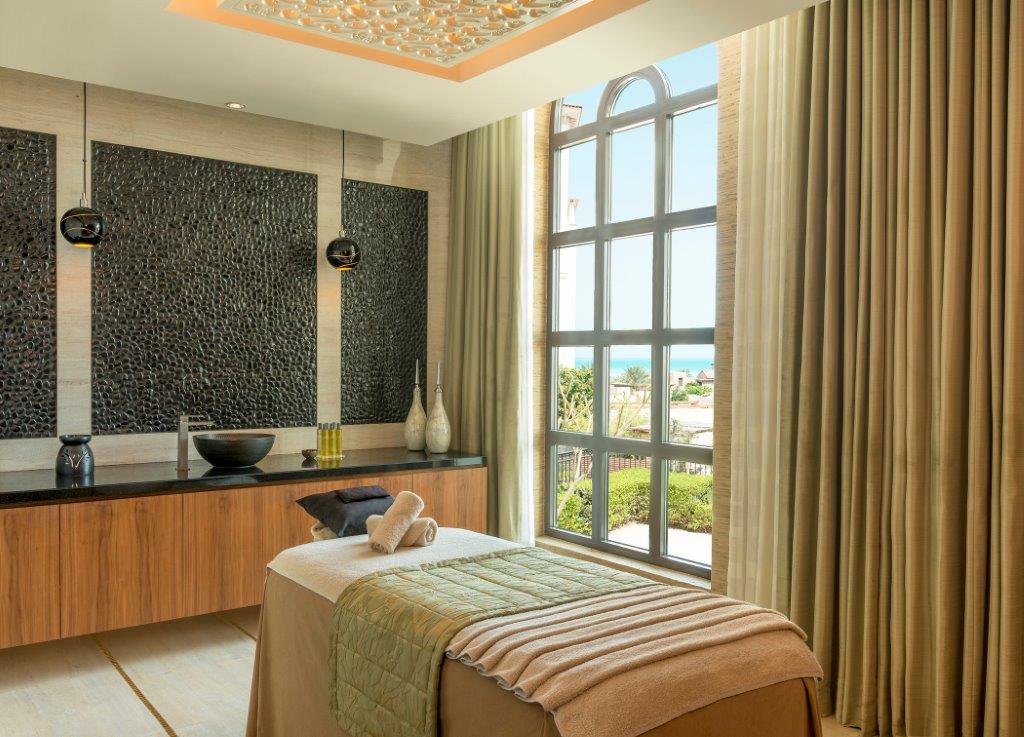 Tekmida Body Ritual at Iridium Spa
This May, the Iridium Spa is inviting guests to nourish their bodies and souls with a very special and unique treatment that effectively balances the body's energies, promotes relaxation and relieves stress.
An invigorating, therapeutic and refreshing treatment, the 'Tekmida Body Ritual' is ideal for those who are feeling low on energy. The transformative journey begins with a detoxifying and cleansing body scrub. Inspired by the natural purifying properties of traditional Moroccan black soap, the beautifully scented amber-hued scrub seamlessly removes all toxins and dead skin cells, leaving guests feeling radiant, glowing and noticeably lighter.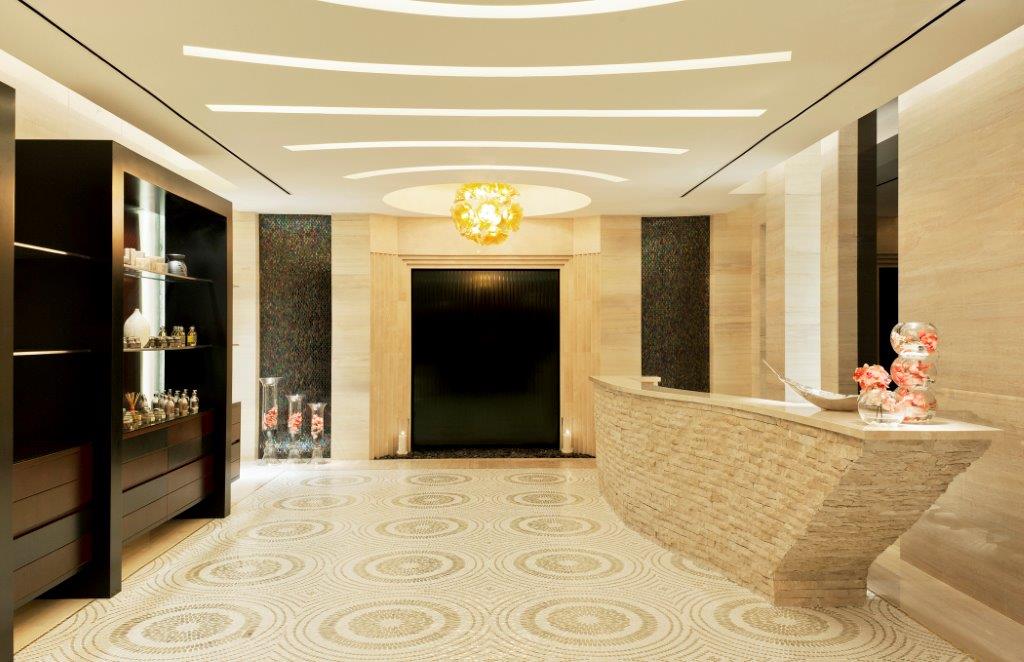 Following this nourishing procedure, Iridium Spa's expert therapists then deliver the spa's signature 'Tekmida' treatment, an immersive and unique Moroccan technique that uses hot towels and carefully applied pressure to relieve any areas of tension, relax the body, elevate energy levels and harmonise the body's physical energies.
A restorative, relaxing and unforgettable pampering voyage that allows everyone to discover a new elevated sense of wellbeing; guests are invited to conclude their treatment by exploring Iridium Spa's exclusive sauna and facilities.
The 'Tekmida Body Rital' at Iridium Spa is available to enjoy daily throughout May, from 11am and 11pm, priced AED 950 per person for a 90-minute treatment. To book, please contact Iridium Spa at [email protected] or +97124988996.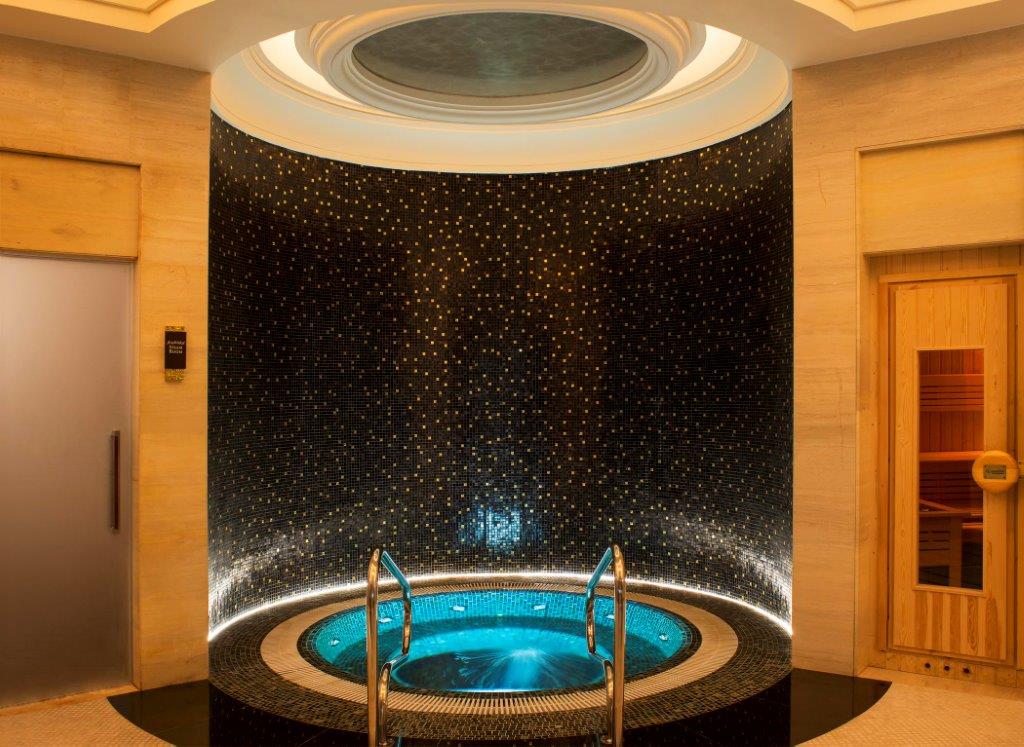 Sensory Awakening Candle Massage at Iridium Spa *new*                          
As summer season approaches, indulge in a sensory journey of tranquility and rejuvenation at Iridium Spa with a Sensory Awakening Candle Massage that will leave you feeling relaxed, reawakened, and empowered.
Drawing inspiration from ancient Moroccan traditions, our skilled therapists have designed a restorative and transformative full-body treatment that spans a wondrous 60 minutes of pure bliss and relaxation. The Sensory Awakening Candle Massage is a traditional massage technique that has been carefully crafted to heal the body, soothe the spirit, and promote a sense of total well-being.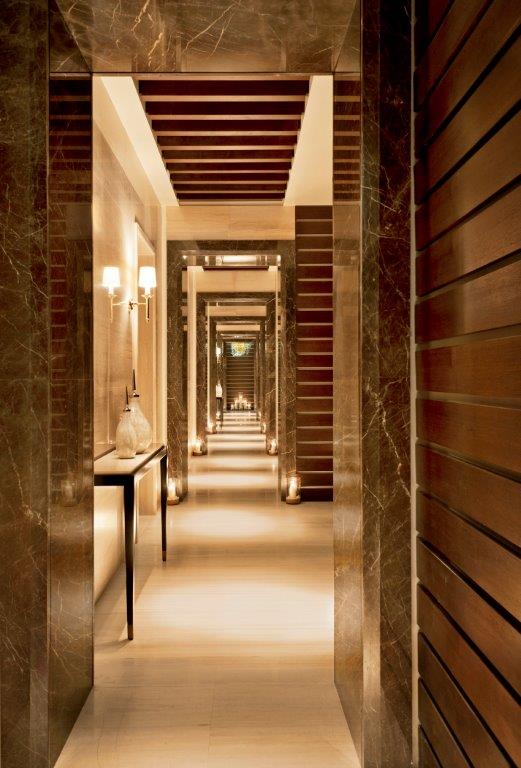 The experience begins with our expert therapists using a range of massage strokes and techniques to ease muscle tension and increase circulation, while also providing deep relaxation. The real magic, however, happens with the use of our specially designed aromatic candles. As they gently melt, they release a symphony of natural oils, including amber, vanilla, and musk, which nourish and invigorate the senses, promoting a state of tranquility and relaxation.
Our candle massage is the perfect antidote for those looking to unwind from the stresses of modern life. Whether you're seeking to escape the hustle and bustle of city life or simply want to treat yourself to an indulgent experience, our Sensory Awakening Candle Massage is the ideal way to reset and recharge.
The 'Sensory Awakening Candle Massage' at Iridium Spa is available to enjoy daily between 11am to 11pm, priced AED 750 per person for a 60-minute treatment.
To book, please contact Iridium Spa at: [email protected] or +97124988996.