A plethora of ways for families and loved ones to create treasured memories during the month of Ramadan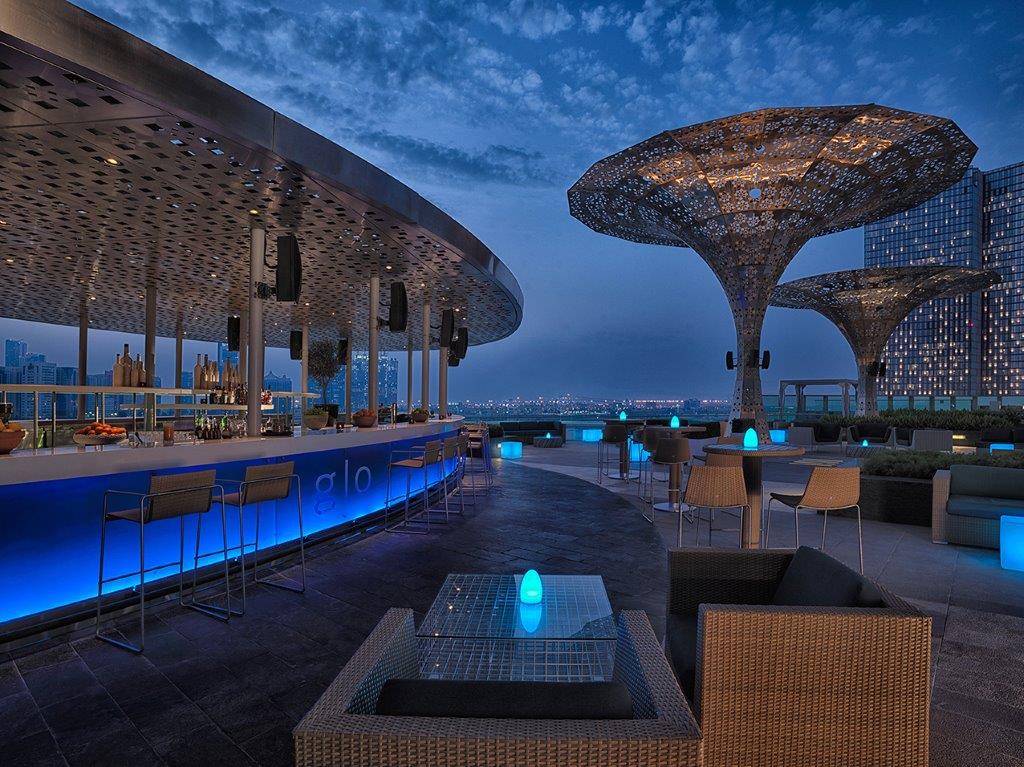 Rosewood Abu Dhabi is celebrating the timeless traditions of Ramadan with a curated selection of exquisite dining and lifestyle experiences. Guests are invited to catch up, relax and honour the special period whilst relishing in the blissful winter weather and admiring the distinguished hotel's incredible waterfront views.
A magical iftar of flavours
This Ramadan, families and loved ones are invited to break their fast against the most magnificent backdrop in the city.
Known for its picturesque terrace, stunning views of the city skyline and its talented kitchen team, Glo has curated a truly gastronomic Ramadan offering that is sure to enchant every guest.
Spread throughout the wide-open terrace and the plush dining room, the lavish Glo iftar buffet stars an enticing mix of local favourites and delicious international specialities. Taking guests on a journey through the most vibrant flavours of every continent, the menu rotates every week to offer a whole new and enticing selection of special signature recipes.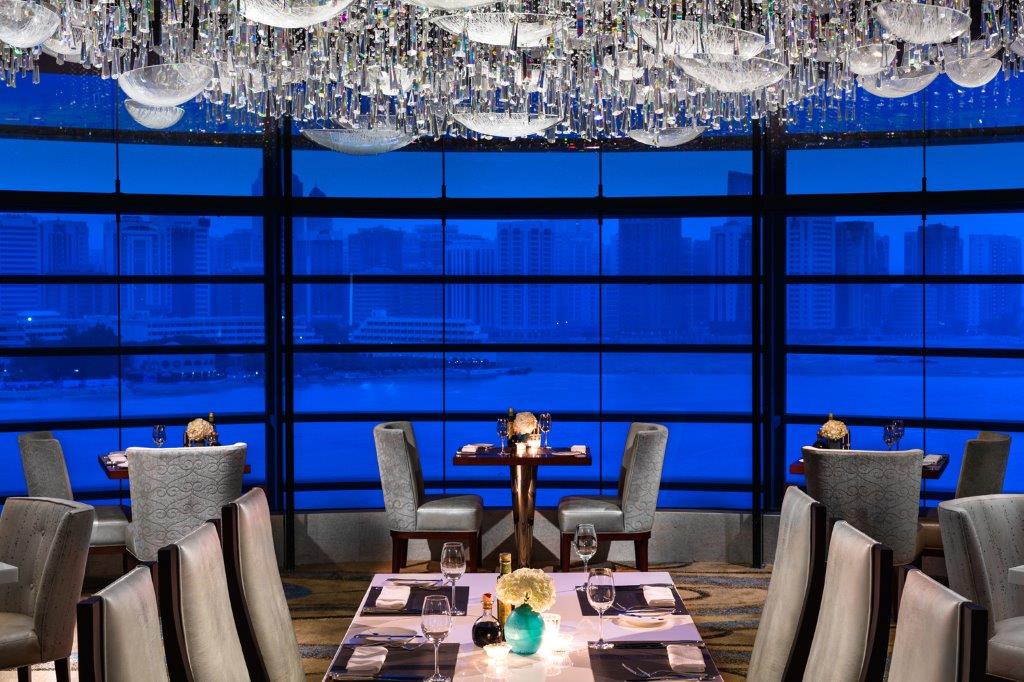 Guests are encouraged to begin their experience with an array of light bites, including heart-warming soups in various flavours, cold appetizers such as hummus and baba ghanouj, cold and hot mezze like kibbeh, meat and cheese sambusek, smoked salmon roulade and tandoor chicken, along with a vast colourful salad bar serving up fresh and crunchy fatuous, tabbouleh, rocca and many more nourishing veggies.
Meanwhile, diners are welcome to explore a tantalizing selection of live interactive stations, serving up expertly made traditional lamb ouzi, Chinese delicacies, aromantic Indian specialities and many more sumptuous dishes from Arabia and beyond. Those with a sweet tooth will then be left delighted by the spectacular selection of desserts, spanning Arabic classics such as kattayef and halawa bil jibni, and an awe-inspiring selection of cakes, desserts, chocolate and ice cream.
Making the experience even more special, free-flowing traditional drinks and mocktails such as jellab, tamer hendy and kamar el dine are available to enjoy with each delectable course.
The 'Magical Sunset Iftar' is available to enjoy at Glo daily throughout Ramadan, from sunset until 9pm. The experience is priced AED 275 per person for early birds dining in the first week of Ramadan, and AED 295 per person over the following weeks. Special pricing for group bookings is available on request.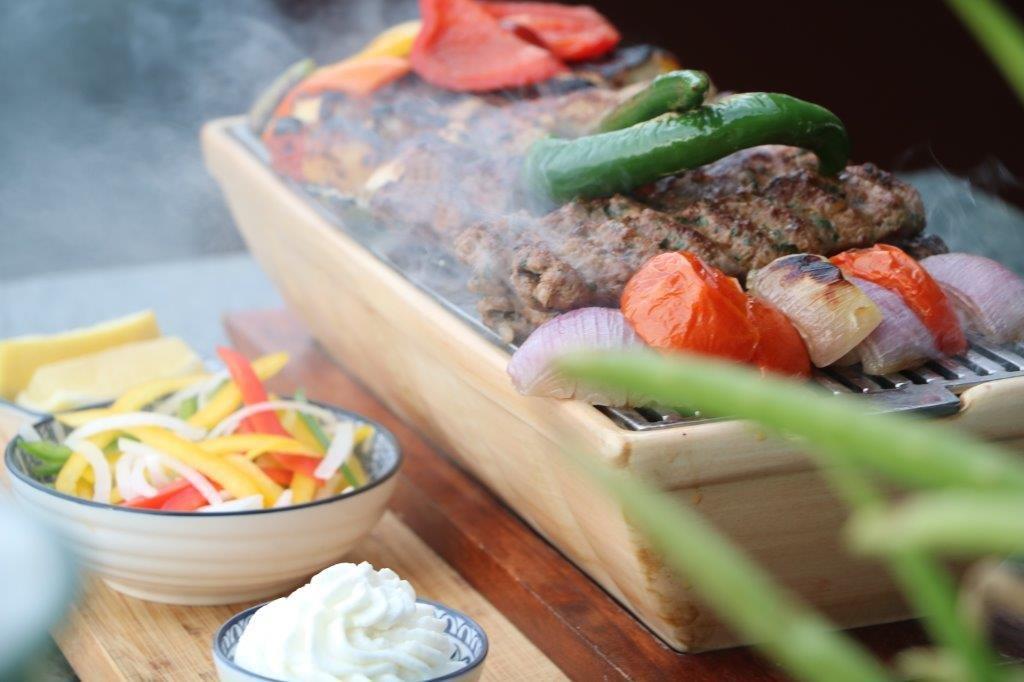 Suhoor Under the Stars
Guests looking for a captivating night to remember are invited to experience the 'Suhoor Under the Stars' at Glo.
Enthralling with its magnificent views over the sparkling waters of Al Maryah Island, friends and loved ones are welcome to unwind together and enjoy a blissful evening out in the fresh air.
Keeping energy levels high throughout the month of Ramadan, the sophisticated night spot is proud to present a curated suhoor menu of signature dishes, decadent desserts and bespoke mocktails, fresh juices and other premium beverages. Spanning authentic Arabic specialties alongside flavoursome international favourites, the enchanting al fresco experience is further enhanced with atmospheric melodies from a saxophonist, and uplifting entertainment and music provided long into the night.
Ensuring that the joyful mood is maintained throughout the late-night experience, a vast array of different shisha flavours is also available to enjoy.
'Suhoor Under the Stars' is available at Glo from 10pm to 3am daily throughout Ramadan, priced à la carte.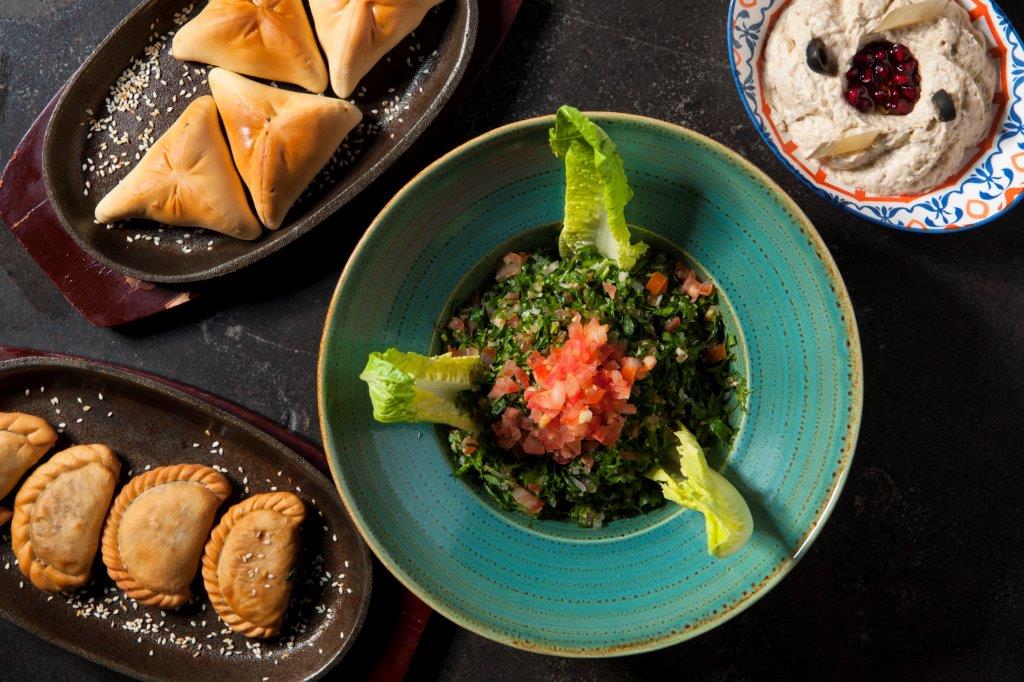 Ramadan Getaway
Everyone knows that the most magical part of Ramadan is spending quality time with loved ones, and this year the Rosewood Abu Dhabi is inviting families and friends to enjoy a relaxing Ramadan escape immersed in the highest levels of luxury and comfort.
Providing everything needed for a perfect 'Ramadan Getaway', the plush, residential-style suites provide plenty of room for all the family. Complete with stylish furnishings, state-of-the-art amenities, and panoramic views through the floor-to-ceiling windows, Rosewood Abu Dhabi is a special place to reflect and appreciate the treasured period of Ramadan.
Guests are free to relax by the rooftop pool, and invest in their own health and wellness with a workout session at the state-of-the-art Fitness Center, or with a bespoke, personalised treatments at Sense, a Rosewood Spa.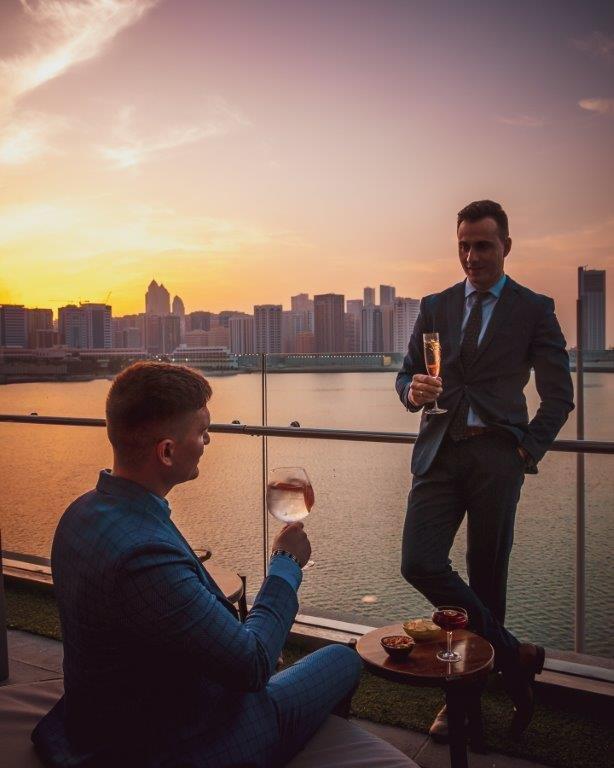 Little ones will also be kept well entertained with the engaging activities and games at the Rosewood Explorers' Kids Club, spanning everything from cookie decorating and movie nights, to yoga, gardening and crafts.
Adding further allure, anyone who books a stay at Rosewood Abu Dhabi during Ramadan is invited to redeem a 30% discount on the best available rate, from March 23 until the end of Ramadan.
For bookings for any of the above, please contact Rosewood Abu Dhabi at [email protected] or call +971 (0)2 813 5550.
Ramadan pampering journeys at Sense, a Rosewood Spa
Sense, a Rosewood Spa has launched a special series of exclusive treatments and experiences just for the month of Ramadan.
Free Votary gift

Inviting guests to prioritise their own health and wellness throughout the special period, anyone who books one of the transformative 'Sense Journey' packages will be presented with a complimentary gift from Votary, the spa's premium skin care brand. Guests are welcome to choose from the best-selling 'Sense Signature Journey', featuring a signature scrub, 60-minute sense signature massage and 90-minute sense signature facial, the unique 'Arabian Nights Journey', featuring a scented milk bath, 90-minute custom massage and a meze treatment of choice, and a vast array of further immersive pampering experiences.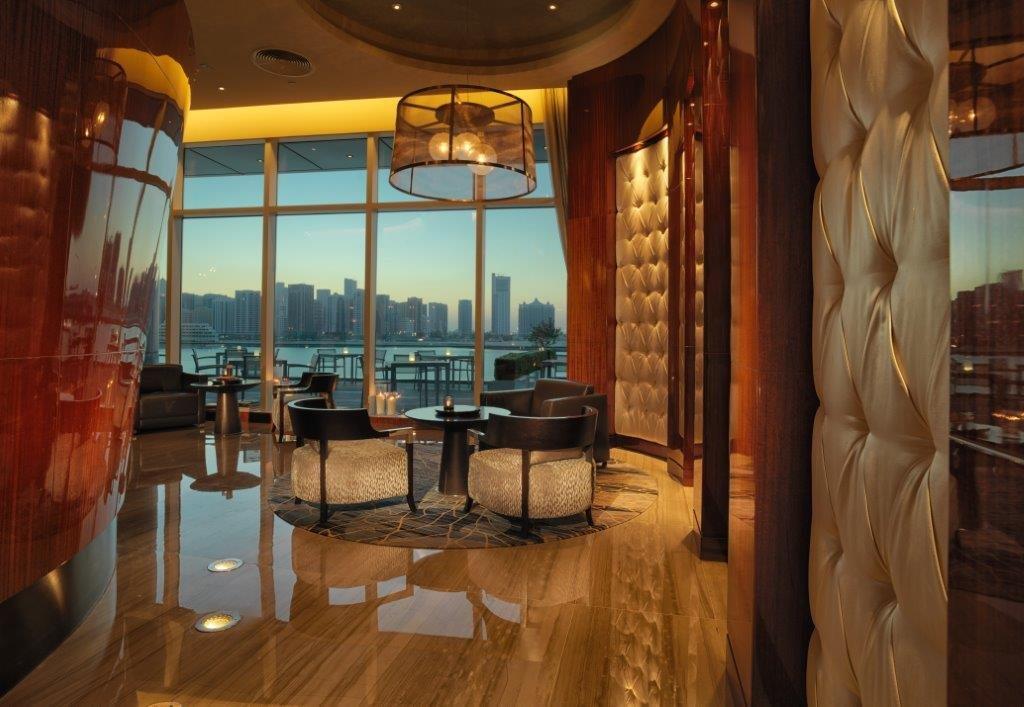 20% saving on Les Sens De Marrakech
Guests who want to experience the month of Ramadan feeling fresh and radiant are encouraged to try the therapeutic full-body hammam treatment at Sense, a Rosewood.
Leaving the skin feeling soft, smooth and free from any dead skin cells or impurities, anyone who books a hammam during Ramadan is invited to enjoy a 20% discount on the spa's stunning range of Les Sens De Marrakech beauty products. Handmade in Morocco and featuring natural and sustainably sourced ingredients such as argan oil and prickly pear, the exquisite collection offers fast-acting and beautifully scented products that are suitable for all skin types.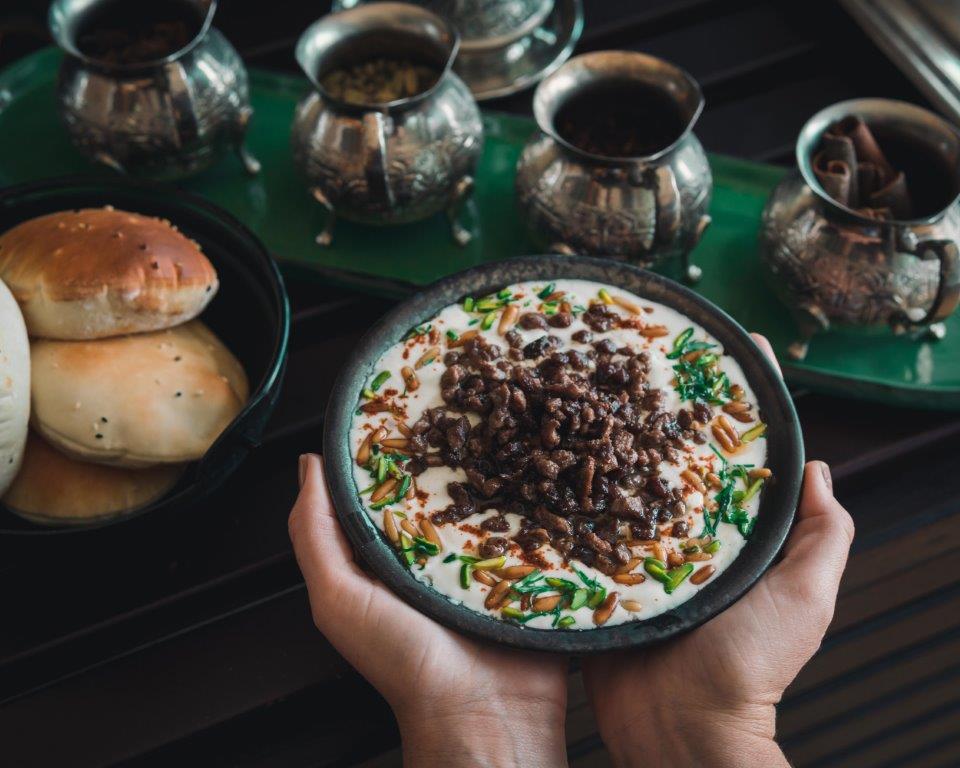 Ramadan massage treatments
Delivered using aromatic oils and expert techniques, the bespoke massage treatments at Sense, a Rosewood Spa are sure to leave everyone feeling relaxed, re-energised and free of any stress or tension.
Throughout Ramadan, guests are able to experience a blissful 60-minute massage for just AED 450 per person, or an incredible 90-minute full-body massage for just AED 550.
For more information, please contact Sense, a Rosewood Spa on [mailto:[email protected]%252520][email protected] or by calling +971 (0)2 813 5537.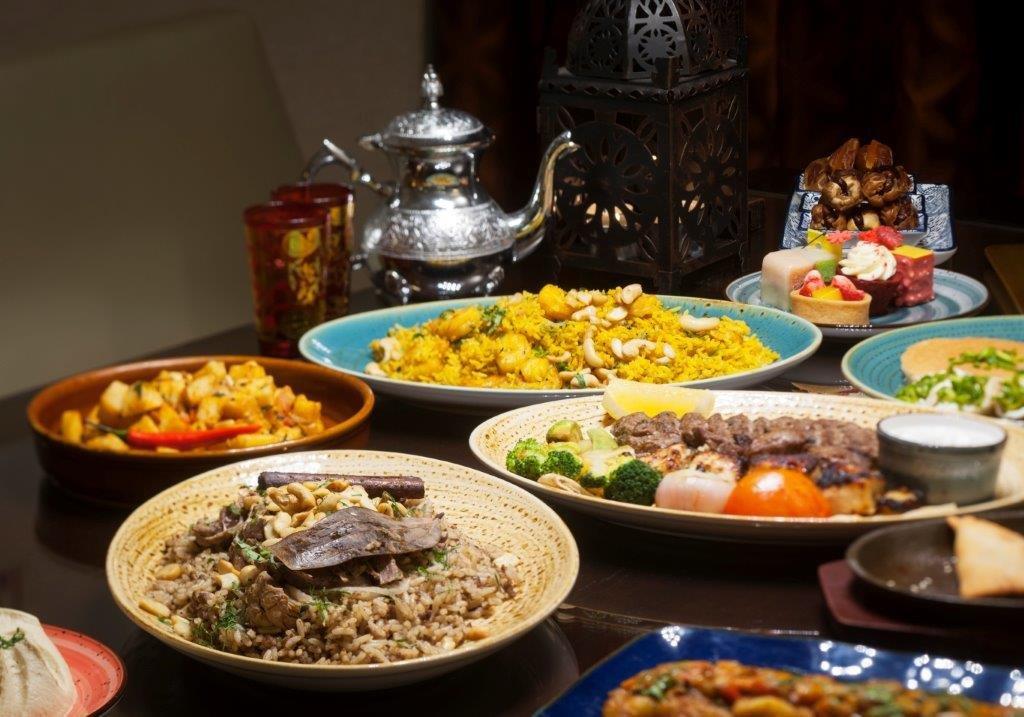 Sunday Roast at Aqua
Throughout the month of Ramadan, Aqua will continue to host its popular family Sunday Roast experience.
Encouraging friends and loved ones to come together and savour a nourishing feast set against sensational views of the Abu Dhabi skyline and the sparkling Arabian Gulf, the wholesome spread includes a vast array of traditional favourites and heartwarming comfort foods.
Guests are invited to tuck into a wide selection of tasty starters, followed by succulent roast beef, golden Yorkshire puddings, colourful roast vegetables, lashings of aromatic gravy, and of course the kitchen team's irresistible spread of decadent desserts.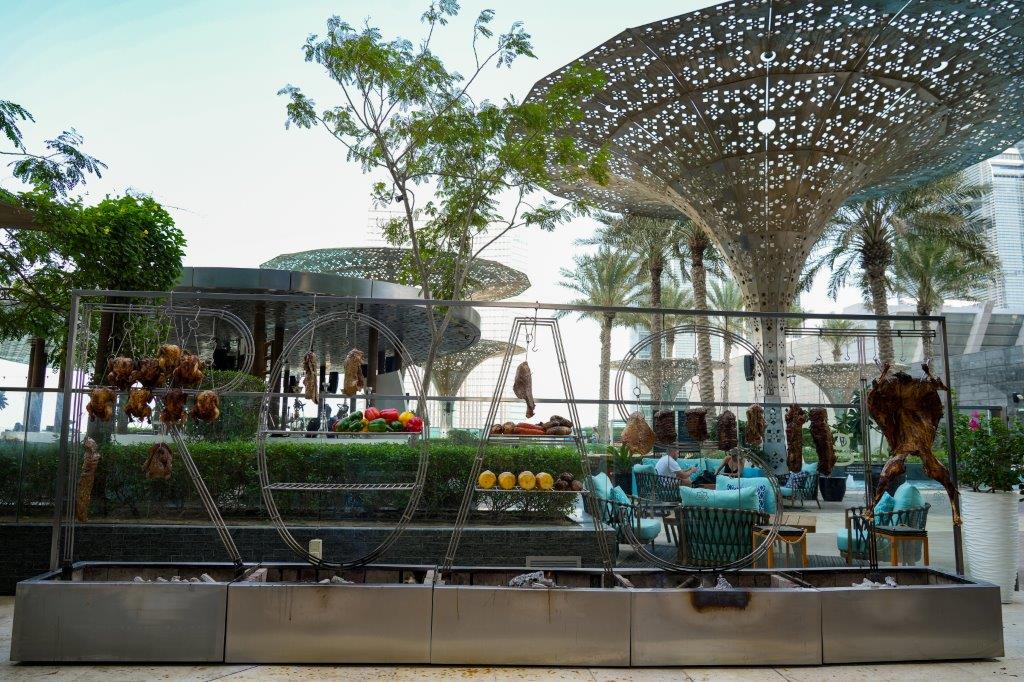 Providing the perfect weekend celebration, every specialty can be further enhanced with a choice of premium hops, wines and soft drinks.
The Aqua Sunday Roast is available to enjoy every Sunday throughout Ramadan, from 12pm to 3pm. Packages start from AED 155 for soft drinks and AED 215 for grapes and hops.
The Garden Brunch
From Saturday, March 18, The Garden Brunch at Aqua will stop until the end of Ramadan.
Gin O'Clock Brunch at Hidden Bar
Presenting a night filled with warm and comforting nostalgia, Hidden Bar is delighted to bring back its much-loved Gin O'Clock experience with a new and special twist. Guests are invited to embrace the positive vibes and enjoy an uplifting evening brimming with classic '80s tunes, beautifully arranged antipasti boards and two whole hours of free-flowing juniper and tonic, house grapes and hops. Suitable for all tastes and preferences, the antipasti boards are also available with 100% vegan options.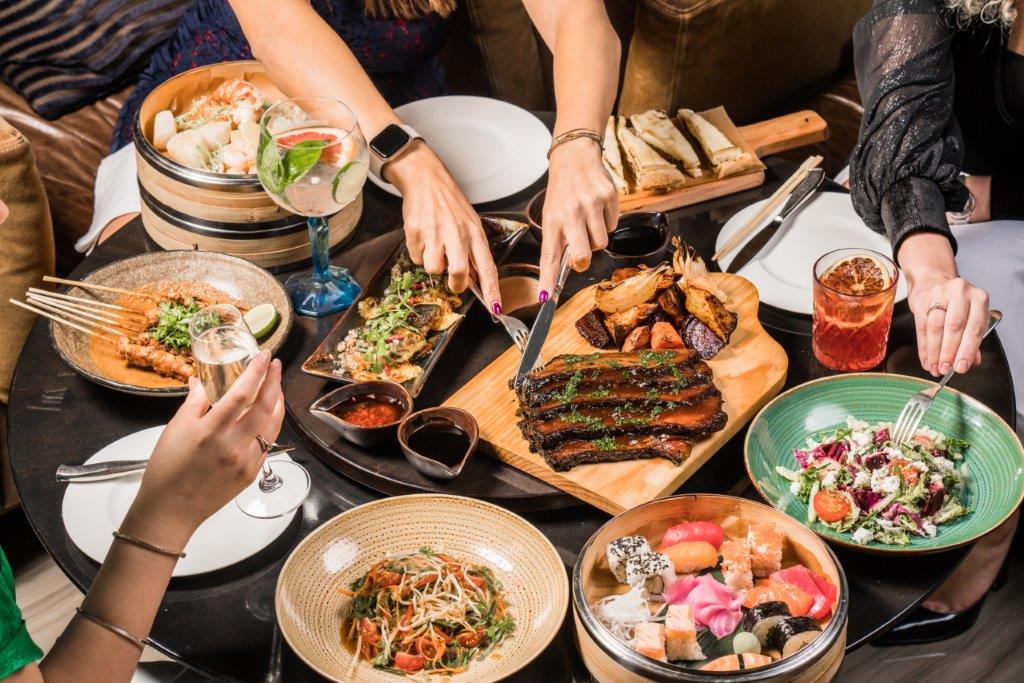 The bottomless Gin O'clock experience at Hidden Bar takes place every Saturday from 6pm to 12am, until the end of September. Guests can enjoy the two-hour package at any time of their choosing, with prices starting from AED 180 per person including an antipasti board and free-flowing juniper and tonic, house grapes and hops. An additional AED 85 is required per antipasti board refill. For bookings, please contact Rosewood Abu Dhabi at [email protected] or call +971 (0)2 813 5550.