The luxury five-star hideaway presents Eid escapes to delight all ages, ensuring that every resident and visitor has a magical holiday to treasure forever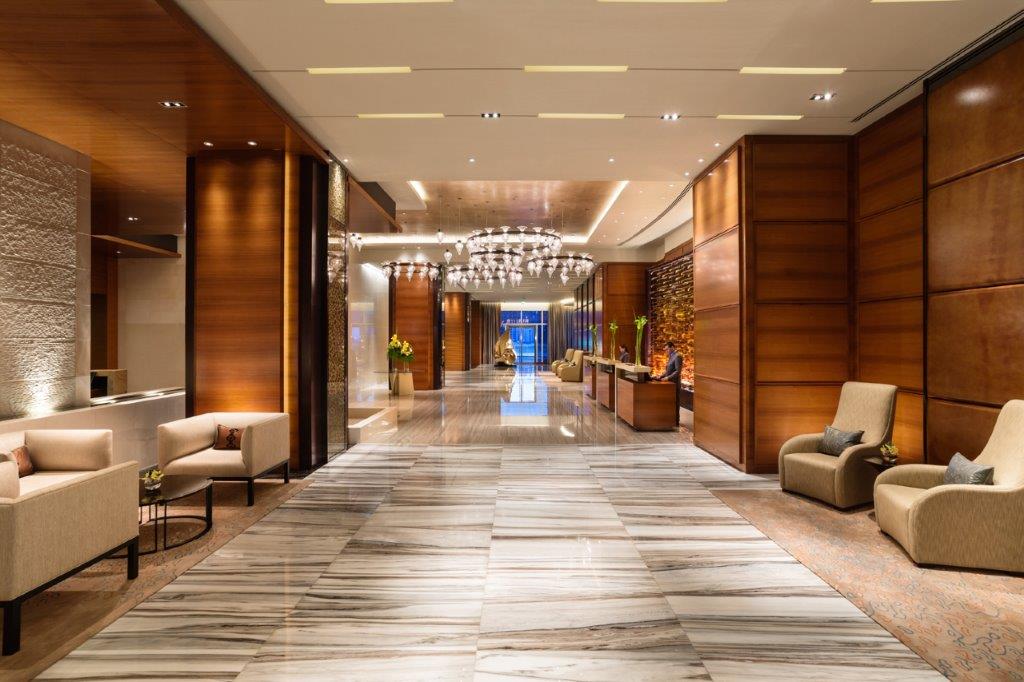 Rosewood Hotel Abu Dhabi is elevating the Eid holidays with three special escape packages and a delectable four-course Eid set menu. Providing guests with the chance to immerse themselves in the highest levels of luxury, switch off from reality, enjoy fabulous facilities and dining options and admire the awe-inspiring views over the glittering waters of Al Maryah Island, the stylish five-star destination provides the perfect setting for a relaxing, uplifting and memorable Eid staycation.
A heaven of opportunities for fashion enthusiasts and food connoisseurs, the Rosewood Hotel Abu Dhabi is directly connected to the plethora of iconic brands and tempting stores found inside the shimmering world of The Galleria, the UAE capital's most glamorous and modern shopping mall. Alongside this, guests can enjoy stepping out in the fresh air and strolling along Al Maryah's picturesque waterside promenades, where they'll find all of the city's top world-renowned and award-winning restaurants just waiting to be explored.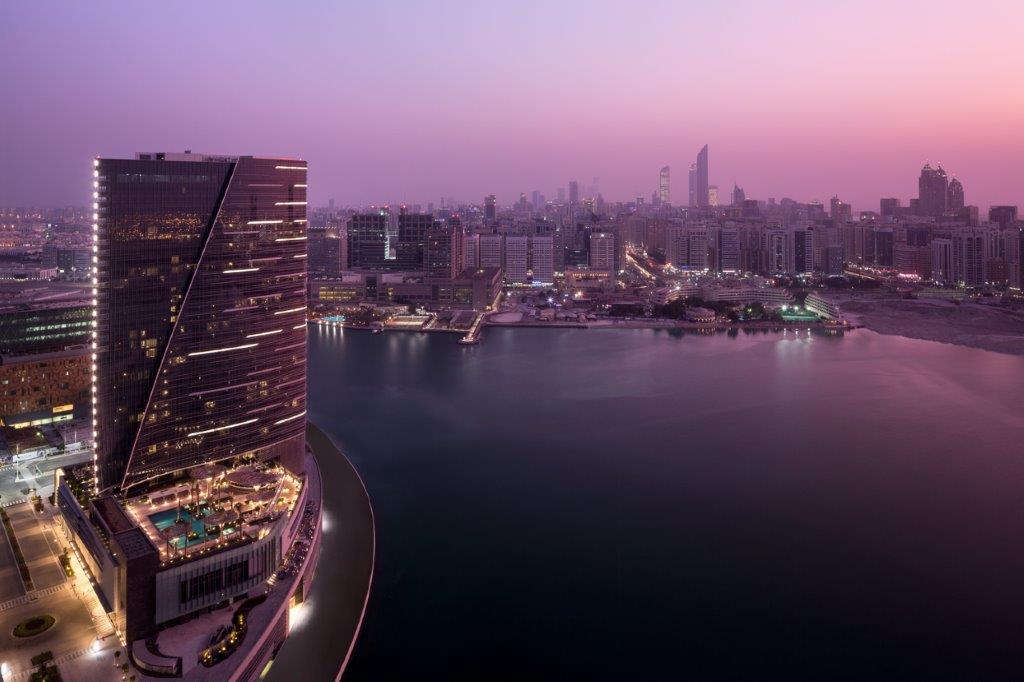 Specially curated Eid Set Menu *new*
Majlis Lobby Lounge is inviting families and friends to come together and celebrate Eid with a delicious four-course Arabic menu curated by Chef Emad. Exclusively available for the first three days of the special period, the Eid Set Menu features a vast array of traditional regional specialties, all prepared with expert skill and the highest quality ingredients.
Inspired by the heritage of the Middle East and set within the warm and welcoming embrace of the elegant lounge, the experience features countless exceptional flavours and recipes that are all designed to be shared, savoured and enjoyed with loved ones.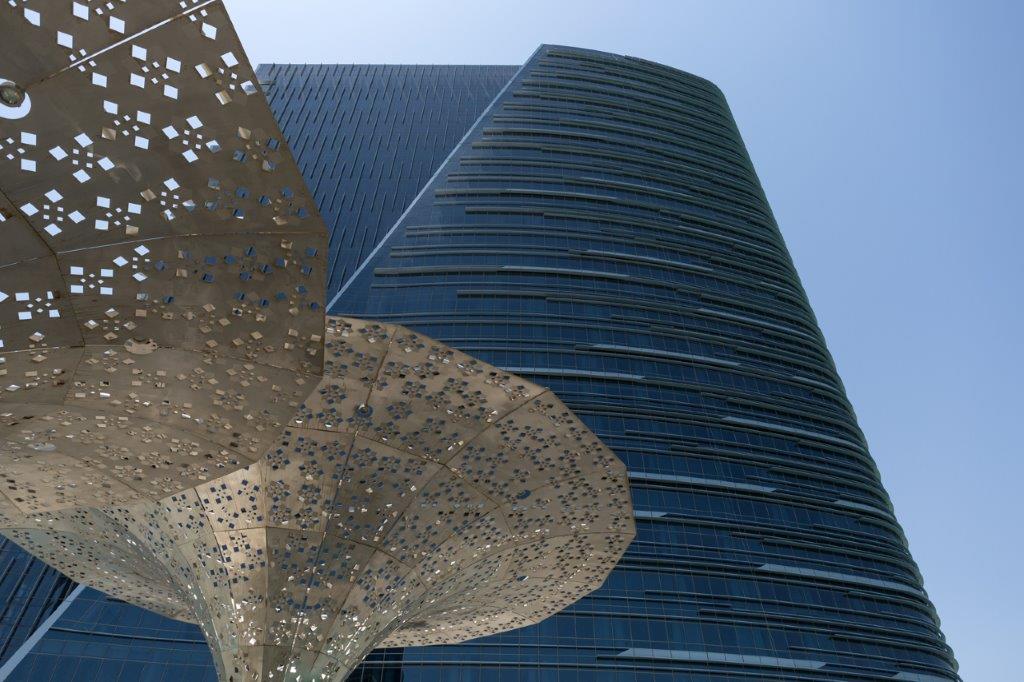 The luxurious dining journey begins with a vibrant and extensive spread of sharing-style cold and hot mezze, including authentic favourites such as creamy hummus with tahini, baba ghanouj and vine leaves, plus chicken liver, makanek and cheese sambusek.
Further enhancing the decadent and immersive feast, guests are then treated to a mouth-watering spread of juicy grills, featuring succulent shish tawok, lamb kofta and lamb shish, plus a light and fresh fillet of grilled sea bass.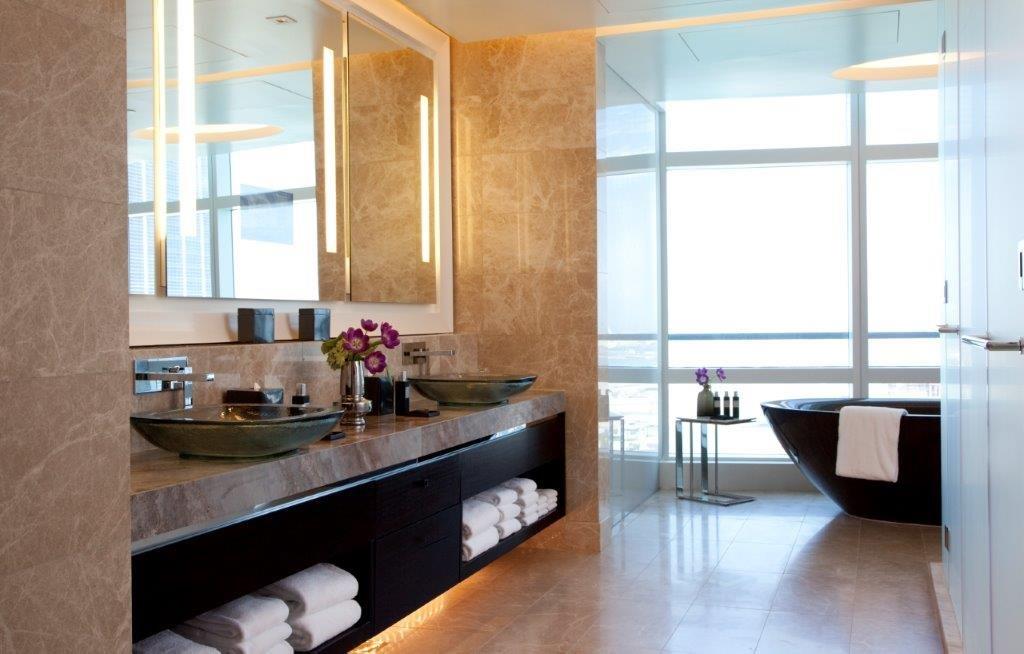 Finally, the blissful voyage concludes with a selection of the pastry team's signature baklava recipes, fresh fruits and beautifully presented traditional halawa bel jebneh sweets.
Chef Emad's exquisite Eid Set Menu is available throughout the first three days of Eid Al Fitr at Majlis Lobby Lounge, for AED 280 net per person.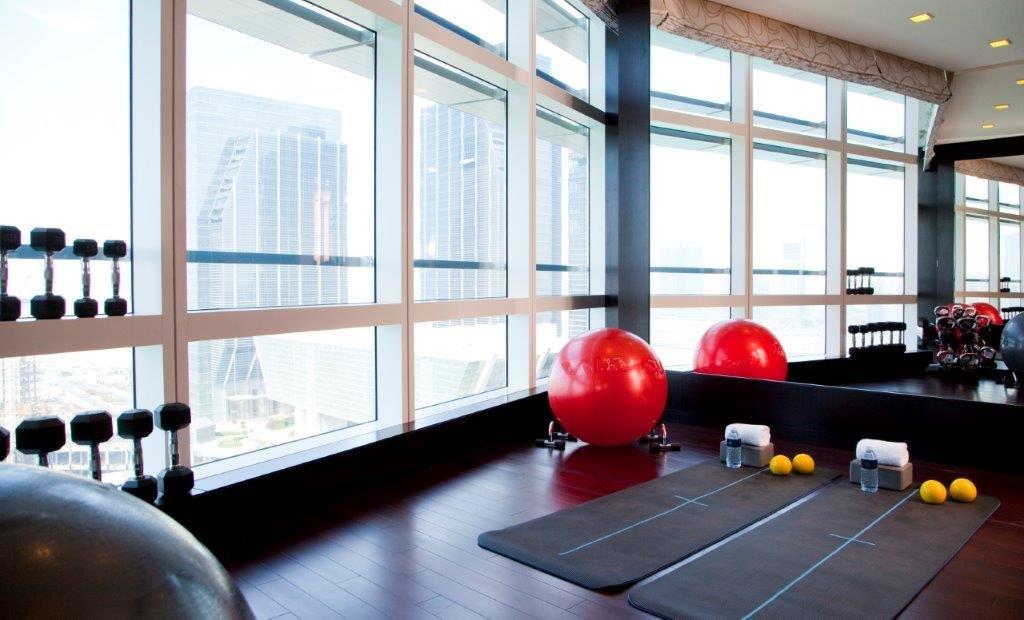 More Rosewood for the perfect staycation
Those who are looking to enhance their Eid celebrations to even greater heights should look no further than the exquisite 'More Rosewood' experience.
Providing more memories, uplifting adventures, flavours, tastes and relaxation opportunities than any other Eid staycation experience, it invites all guests who have booked two consecutive paid nights to redeem a third complimentary night for no extra cost.
Presenting the perfect mixture of comfort, elegance and style, the journey is extended even further with free inclusive early check-in and late check-out.
The 'More Rosewood' staycation experience is valid throughout Eid, subject to availability.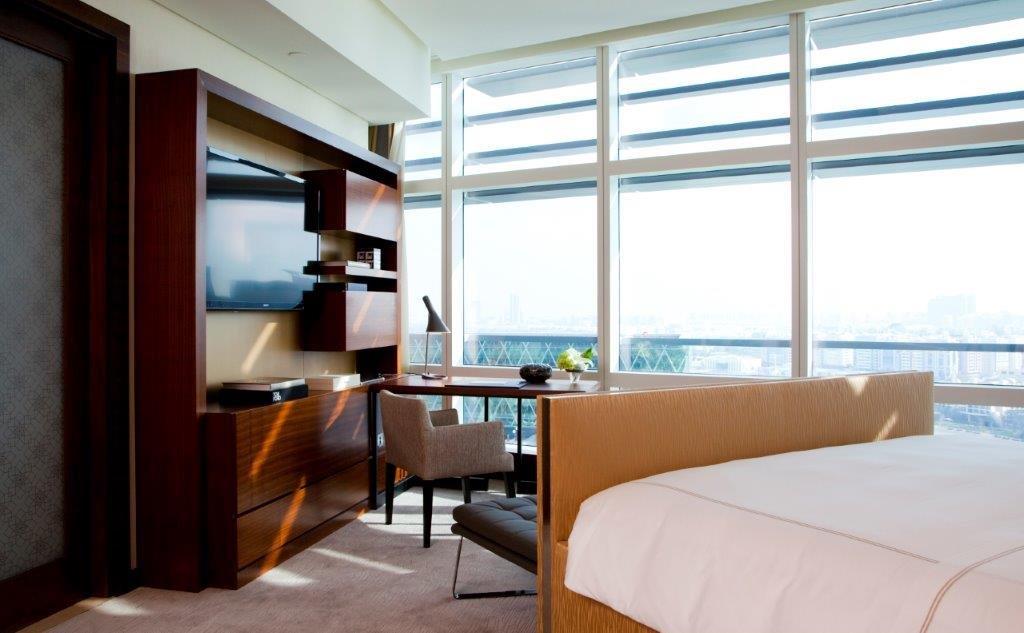 Suite Sojourn – luxury suite offer
Families, friends and couples are invited to experience a refined, sophisticated and blissful voyage through luxury with the Suite Sojourn staycation at Rosewood Hotel Abu Dhabi.
Offering an exclusive 35 percent discount on all stays the stunning residential style suites, each staycation comes complete with plush furnishings, state-of-the-art amenities and breathtaking vistas over the city skyline and azure Arabian Gulf.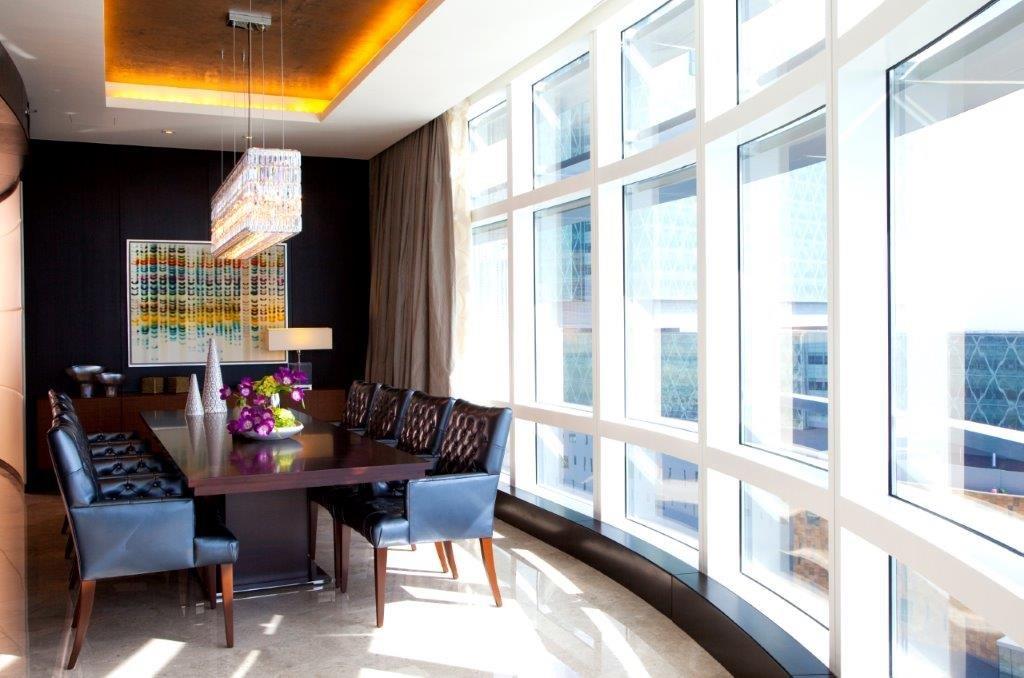 Further accentuating the decadent experience, the Suite Sojourn package includes full access to the palatial and iconic Manor Club executive lounge. A peaceful and enchanting oasis of timeless style, guests are encouraged to start their day here with a complimentary continental breakfast, and also to return to the quiet and restorative ambiance of the Manor Club lounge whenever they desire a snack or refreshment throughout the day.
The 'More Rosewood' staycation experience is valid throughout Eid, subject to availability.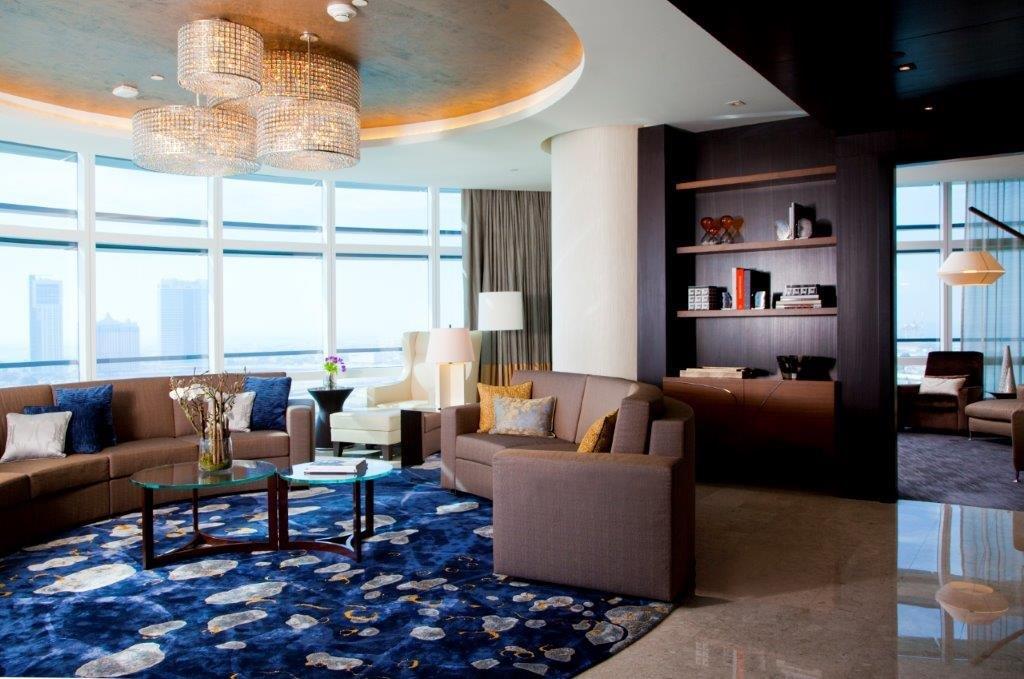 UAE Resident special promotion

Residents of Abu Dhabi, Dubai and the rest of the UAE are invited to spend the Eid holidays appreciating all the amazing beauty, experiences and mesmerising landscapes that they have on their doorsteps.
As an exclusive privilege, residents are invited to redeem a 10 percent discount on all the magnificent accommodation options with the UAE Resident staycation package.
Including full access to the beautiful pool, each stay is enhanced with a lavish daily breakfast of freshly baked pastries, colourful fruits, eggs and all manner of international breakfast specialties served within the bright and welcoming Majlis Lobby Lounge.
The 'More Rosewood' staycation experience is valid throughout Eid, subject to availability.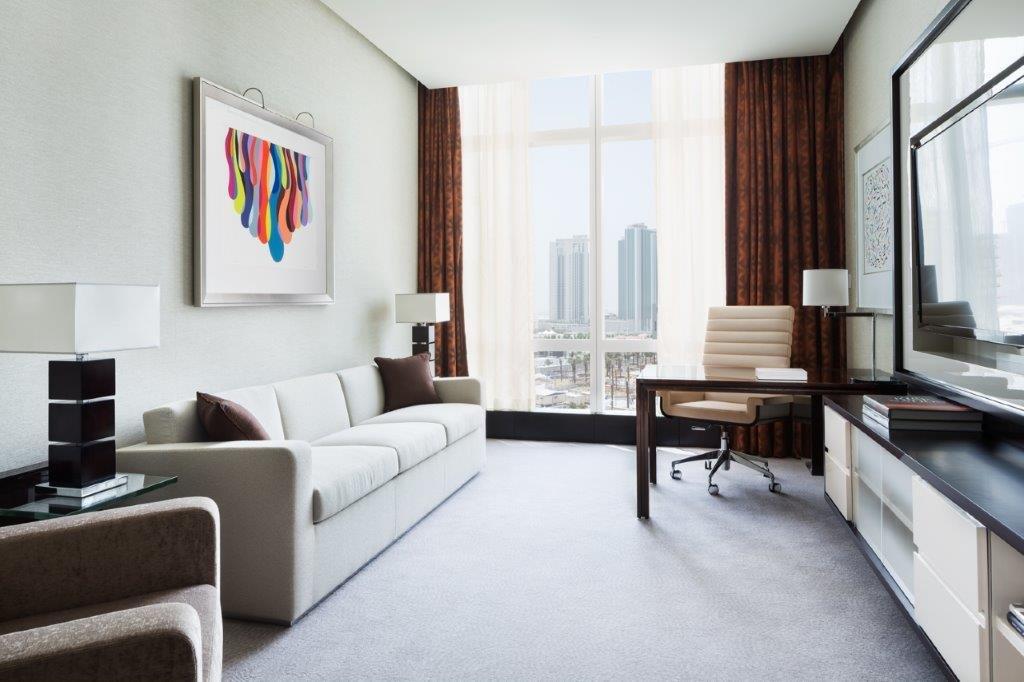 Exclusive Offer with great benefits
As a reward for booking directly through the Rosewood Hotel Abu Dhabi website, guests are invited to save 15 percent on booking rates and enjoy a free upgrade to the next room category, plus a late check out.
Providing direct access to the endless array of luxury and high street brands at The Galleria, plus opportunities to indulge in a therapeutic treatment at the Sense Spa journeys or savour a lavish meal at one of the hotel's exceptional restaurants, the 'Exclusive Offer' staycation experience is valid throughout Eid, subject to availability.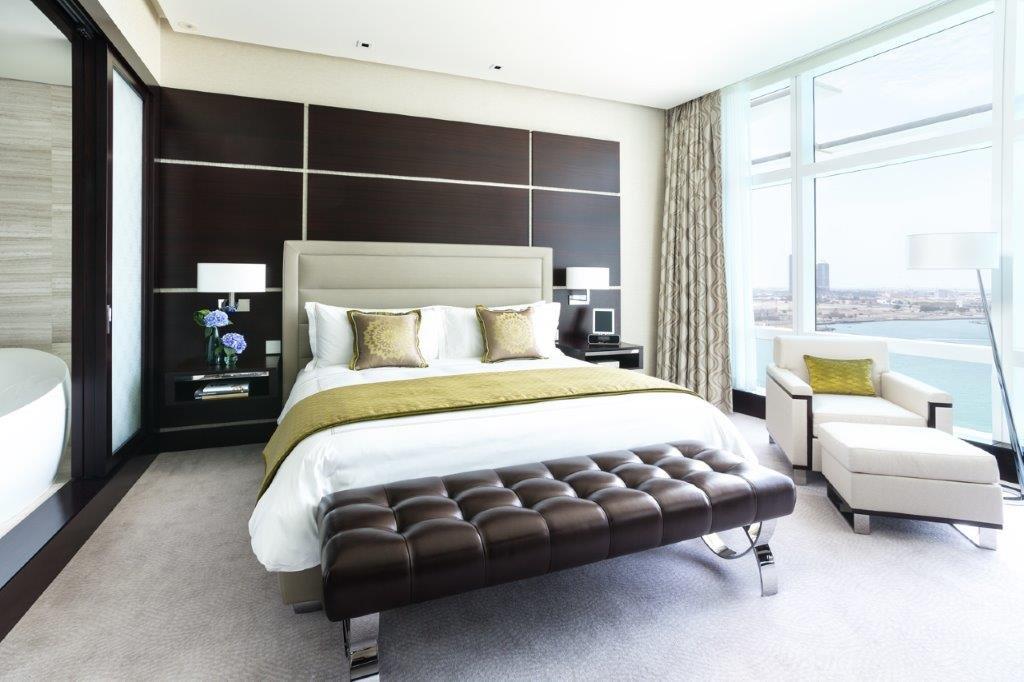 Signature Experiences
Guests are invited to further elevate each of the special Eid staycation packages with Rosewood Abu Dhabi's carefully curated 'Signature Experiences'. Spanning an array of enlightening dining and lifestyle journeys, beverage connoisseurs will jump at the chance to explore the mesmerising 'Art of Mixology' with delicious bite-sized dim sums at hidden speakeasy Dragon's Tooth. Meanwhile, fans of smooth and aromatic grapes are taken through the most enticing flavours and notes of some of the world's finest wines with the 'Grape Appreciation' voyage at wine cellar La Cava, while the 'Gin Infusions' experience provides the perfect opportunity to discover the biggest gin collection in Abu Dhabi at Hidden Bar, with over 200 homemade infusions waiting to be appreciated.
For more information, please visit https://www.rosewoodhotels.com/en/abu-dhabi/offers.
For bookings, please contact Rosewood Abu Dhabi at [email protected] or call +971 (0)2 813 5550.