The new culinary experience at The Terrace on the Corniche stars interactive pass-around trollies, personalized mixed beverages and more.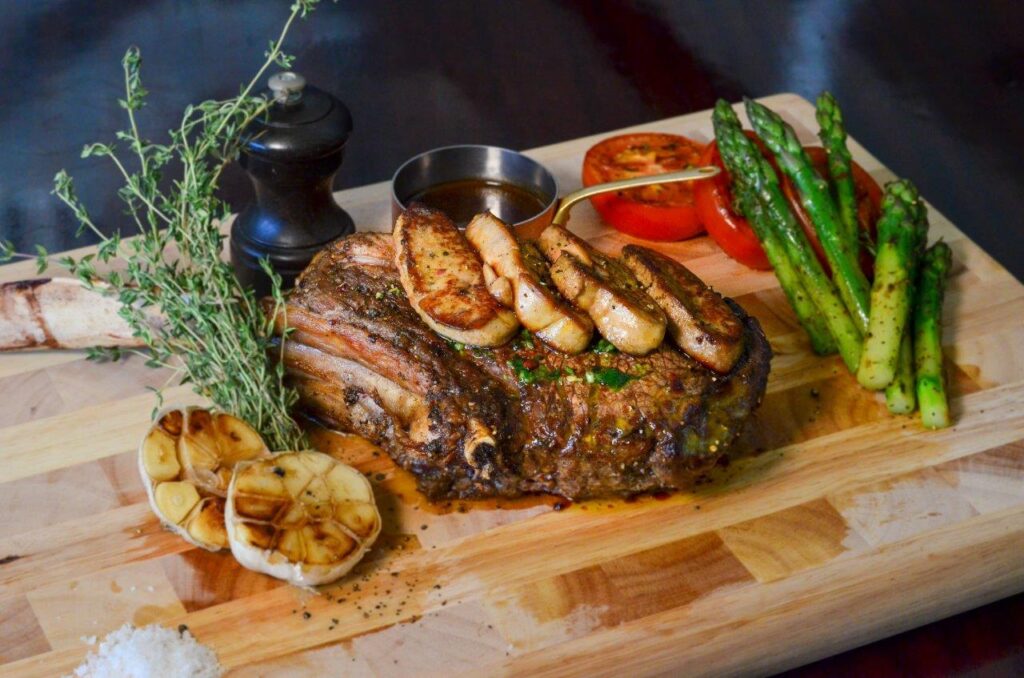 Offering countless, perfectly crafted specialties from across the globe, the very elegant and stylish Terrace on the Corniche restaurant has always been one of the capital's top spots for a Friday celebration. But with the freshly launched "The Project Brunch", the family-friendly venue is providing a different culinary experience unlike anything else in Abu Dhabi.
One of the most unique and special aspects of "The Project Brunch" are the pass-around trollies. These new additions allow a wide range of culinary delights to be delivered directly to each guest, whilst the expert chefs customise and prepare each plate to their liking. Eliminating the need to make extra trips to the buffet, diners are invited to sit back, relax and catch up with loved ones as sumptuous dishes are prepared in front of their eyes.
The delicious specialities served in this innovative manner include premium quality Tomahawk steaks with foie gras, lobster and prawn thermidor, fresh oysters paired with Talisker Storm single malt whiskey, red prawns with scallop tartar and creamy mixed seafood gratin.
Food connoisseurs and socialites are also able to enjoy a wide range of refreshing beverages, with a whole area dedicated to aromatic whiskey flavours and a new selection of Monkey 47 gins available in The St. Regis Bar. Featuring gin cocktails based on the characters of Social, Witty, Curious, Intelligent and Loyal, the Monkey 47 menu invites diners to get involved, have fun and help the talented mixologists create concoctions that match their personality.
Meanwhile, the buffet spread contains a superb mix of classic dishes and interesting plates. The spread of appetizers stars a wide choice of crunchy salads, colourful tapas, fresh sushi and freshly baked breads, plus live stations serving juicy tomatoes and creamy mozzarellas, hearty soups, quality cold cuts, a vast array of different cheeses and fresh seafood such as ceviches, tartars and shellfish.
For the main courses, the most authentic, homemade pizzas and incredible pastas are prepared at the Italian Corner, while further hot options incorporate cuisines from as far as Asia, the Americas and all the way back to the Middle East. Some of these tempting recipes include jumbo prawn green curry, short ribs and blue cheese, lamb short loin and shish tawook, plus spicy Indian curries and more.
Saving room for dessert is also essential, and the sweet corner of The Library contains a treasure trove of indulgent and irresistible sweet treats. The tempting selection features French pastries, hot chocolate fondant, sticky date pudding, Italian gelato, handcrafted chocolates and a live station serving pineapple cinnamon choux with crème anglaise.
Finally, those who prefer a savoury conclusion are invited to end their culinary journey with a glorious cheeseboard boasting 25 different cheeses, chutneys and condiments, all ready to pair with a smooth glass of wine.
Served every Friday from 12.45pm to 4pm, packages per person for "The Project Brunch" start from AED 345 for soft drinks, AED 450 for house beverages and AED 595 for bubbles. To reserve your table, please email [email protected] or call +971 2 694 4553.