Al Wathba Desert Resort & Spa has become the first property in Abu Dhabi to join The Luxury Collection, part of Marriott International.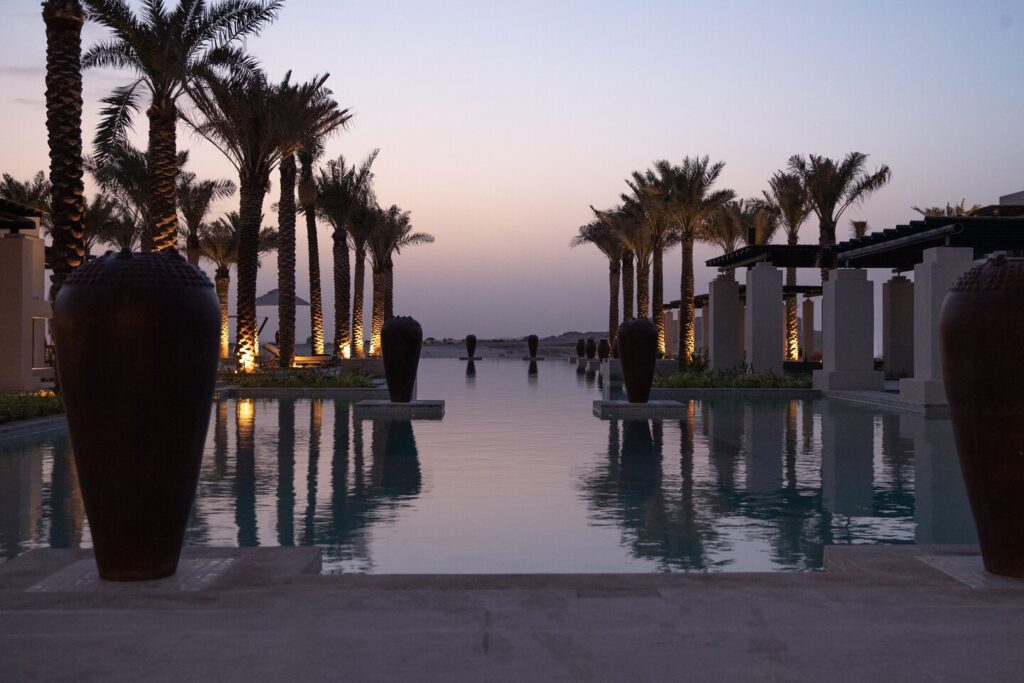 A celebration of Emirati culture, Al Wathba adds a whole new dimension to The Luxury Collection. We take an in-depth look at this exceptional hospitality scheme.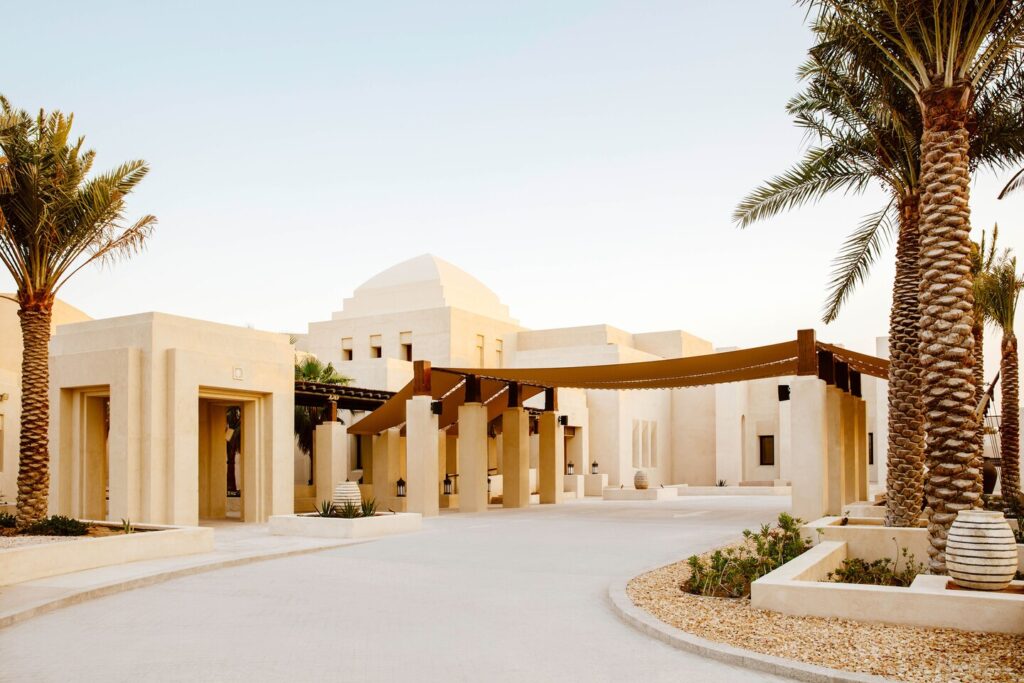 The Luxury Collection shines in Abu Dhabi
The Luxury Collection is perhaps one of the most well-known soft brands in the hospitality industry, and has built its reputation on choosing unique properties that exude style and confidence in the world's most coveted destinations. So perhaps it's unsurprising, then, that the latest addition to the portfolio is a stunning resort in the UAE capital of Abu Dhabi, the 103-key Al Wathba.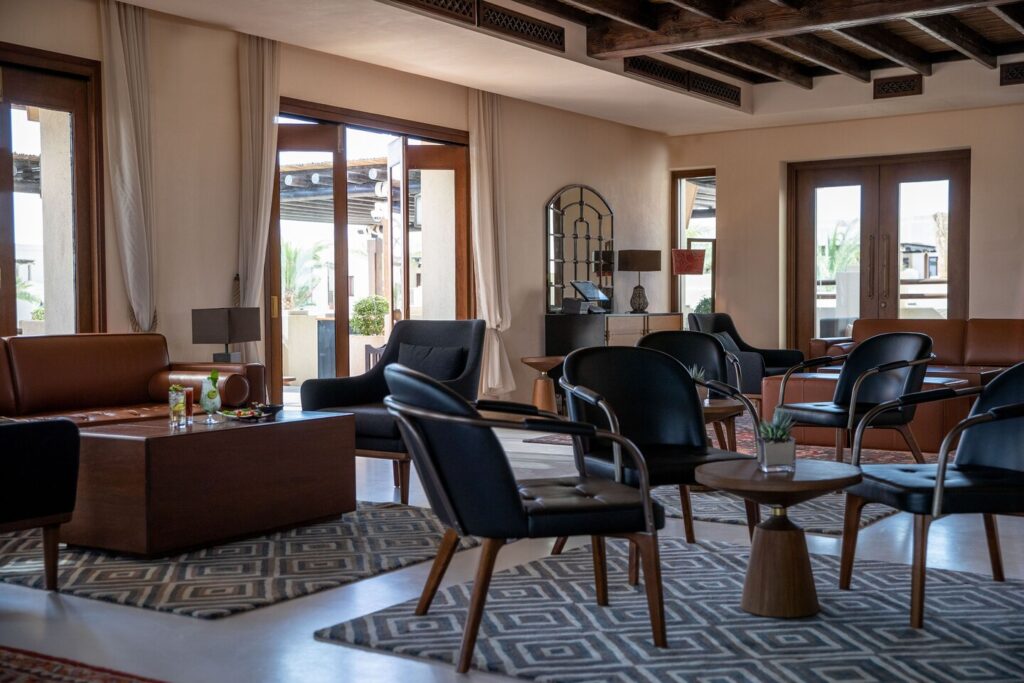 Guido De Wilde, chief operating officer, Middle East for Marriott International, explained: "We are delighted to welcome Al Wathba, Desert Resort & Spa to our ensemble of hotels that define the destination and offer our global explorers an authentic desert experience alongside warm Arabian hospitality. Abu Dhabi's legacy as an international cultural destination with a rich history and heritage, together with the diversity of its dramatic landscapes, offers a unique opportunity for us to guide our guests on transformative journeys that touch their spirits and enrich their lives."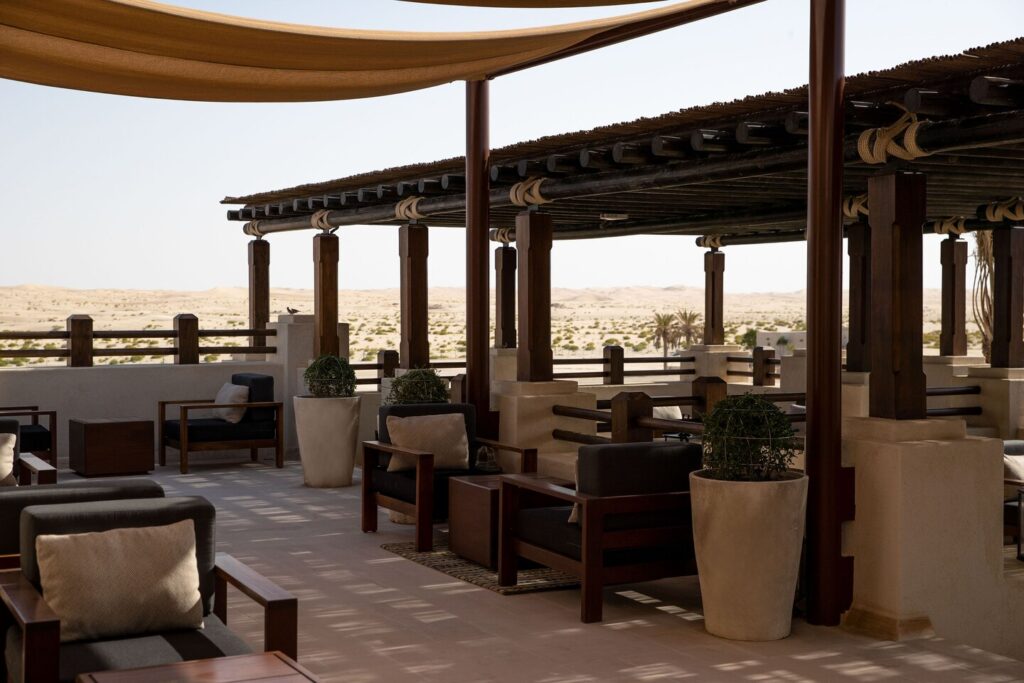 Calm, comfort and class at Al Wathba
Al Wathba is a soothing oasis in the middle of the desert. Surrounded by captivating landscapes, the complex represents a picture of calm with its neutral tones and natural materials. Indeed, the property evokes the sense of a traditional village in its organisation and design, boasting private courtyards with pools at the centre, and timber gazebos offering shade and tranquility.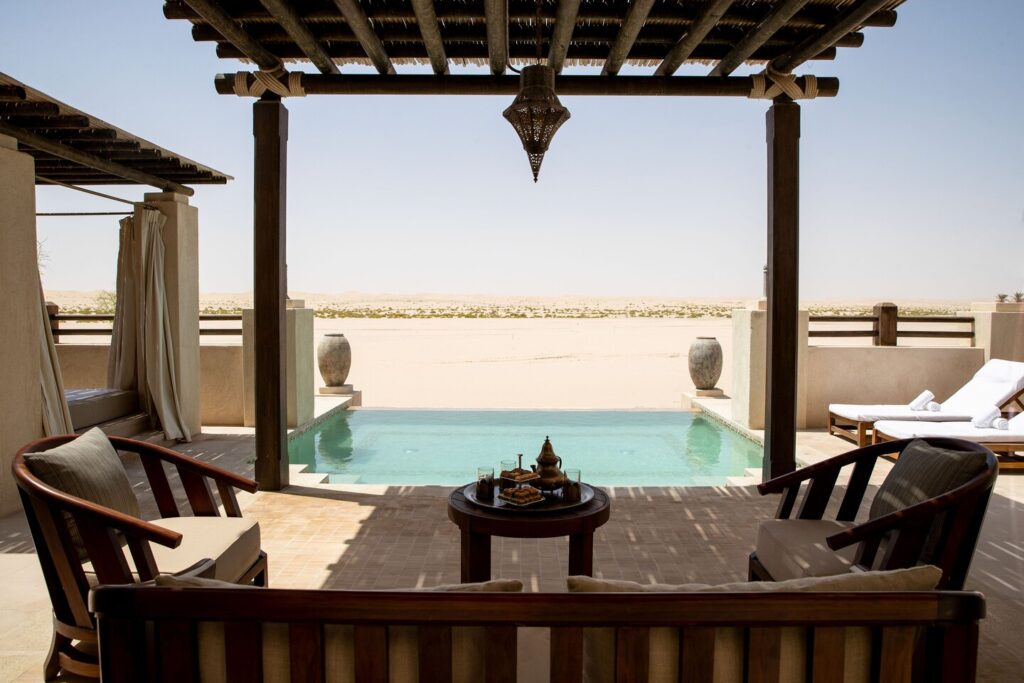 Inspired by the region's traditional architecture, Arabesque features proliferate throughout, as can be seen in the mashrabiya detailing and Bedouin accessories. And a state-of-the-art spa resides within the resort's calming garden, allowing guests to experience ancient treatments that have been passed down through the generations.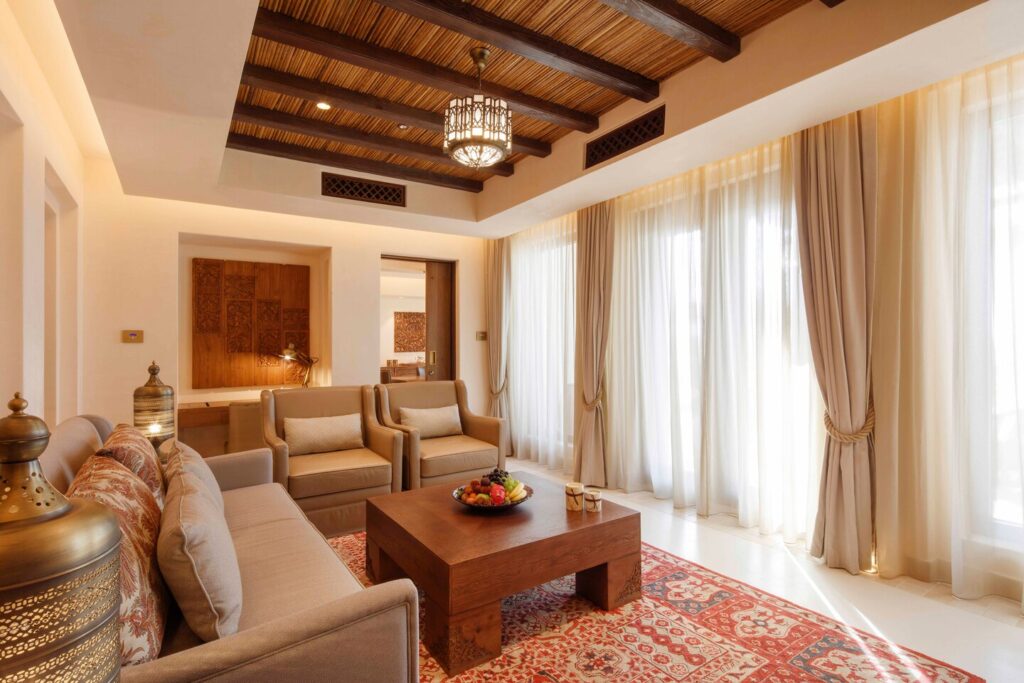 Meanwhile, six onsite F&B outlets offer visitors the chance to sample cuisine from the likes of the Emirates, Lebanon and Italy, and a rooftop bar serves up drinks for guests wanting to watch the sun set in style. Various cultural immersion opportunities are also available, including touring the sand dunes on horseback and learning more about camel racing and falconry.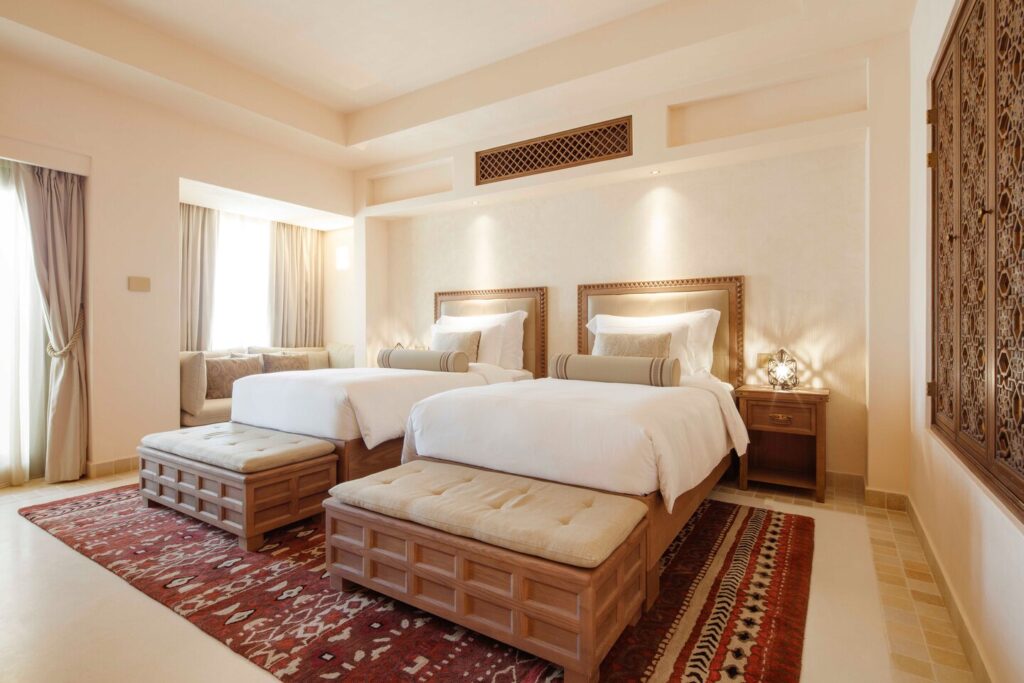 Report courtesy of Top Hotel News and images from Al Wathba Desert Resort & Spa website.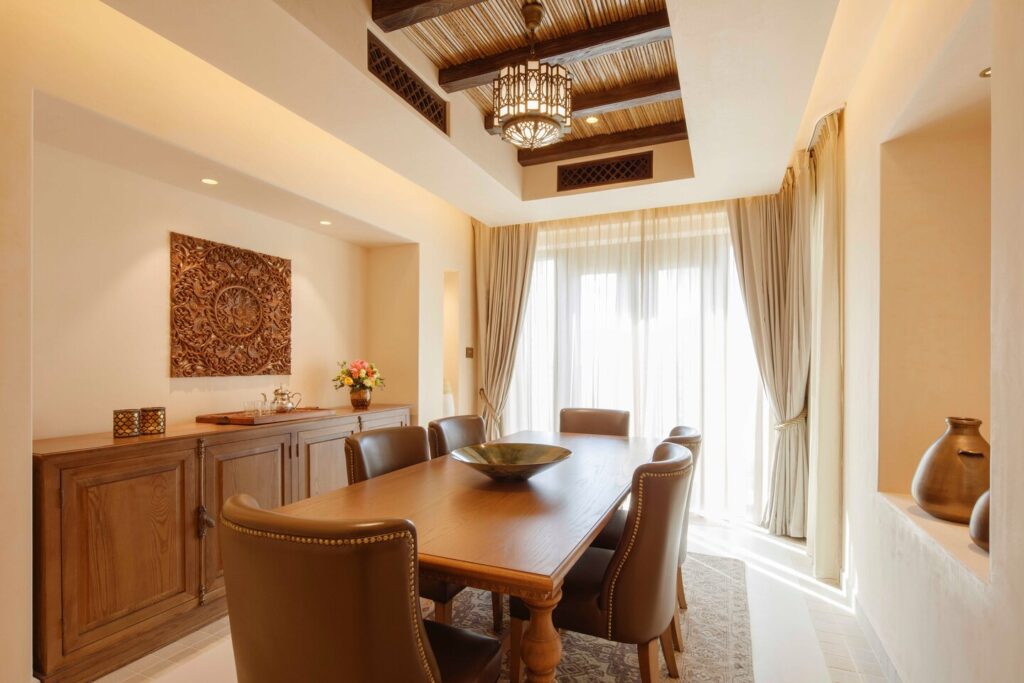 Map