A small little mall with a huge variety of dining options worth exploring.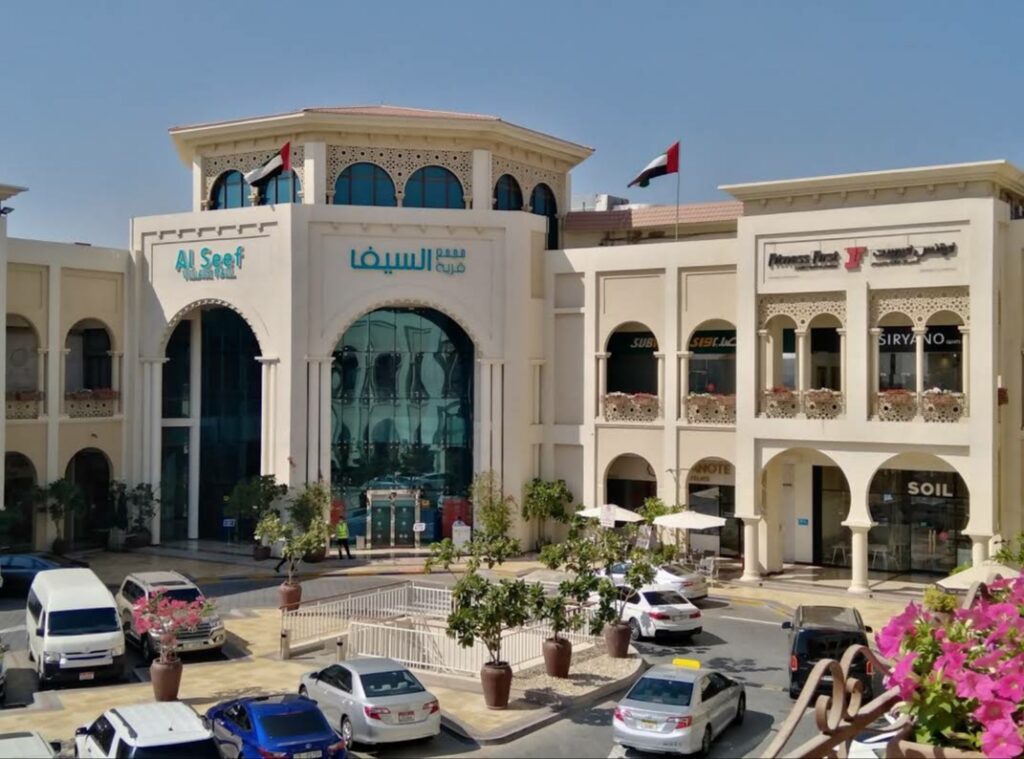 Al Seef Village Mall, though quiet tiny compared to other malls in Abu Dhabi makes it up in many ways with the myriad of dining venues spread across the mall and along its outdoor, The Walk area.
With over 25 highly unique dining options to choose form there is something for every taste here at Al Seef Village Mall.
Set in the classy Al Seef area near Khalifa Park it offers a unique experience catering to the residential communities that surround it.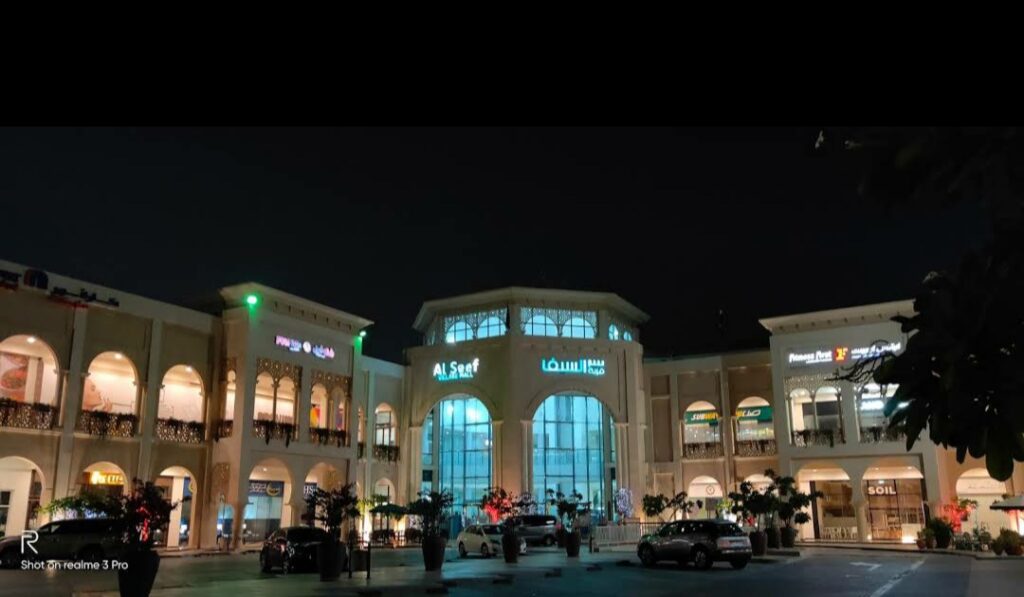 The Walk, with its charming alleys bursting with a riot of colors form the flowers and the rows of hanging umbrellas has a unique feel to it making it a great place to visit and hang out all day long.
Here's our comprehensive guide to all the different venues that are currently open for dine in and takeaway.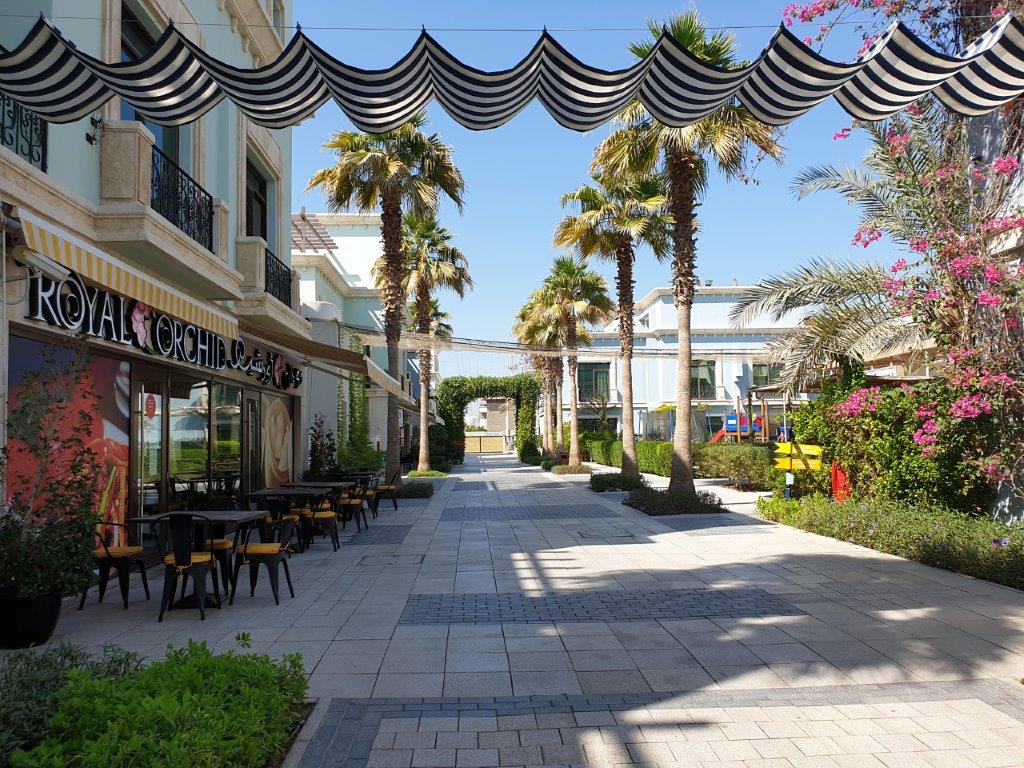 The Walk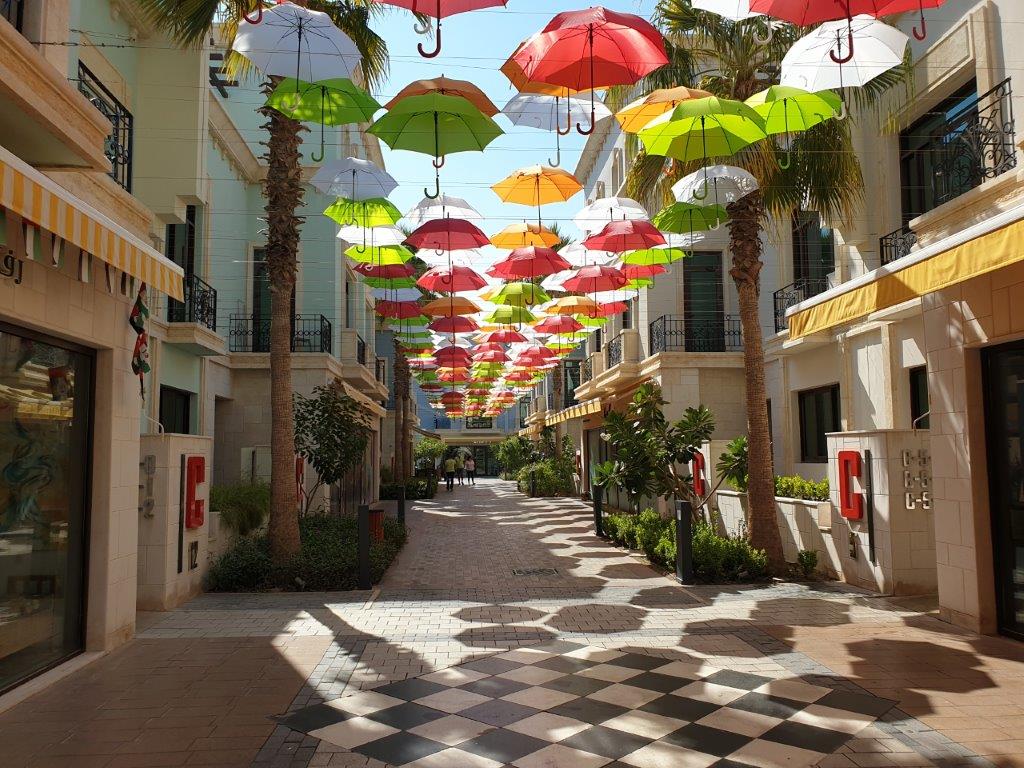 This quaint little series of walkways sandwiched between the mall and the Andalus Hotel has a vibrant and colorful look with a series of dining outlets, with outdoor seating giving the appearance of Italian piazza.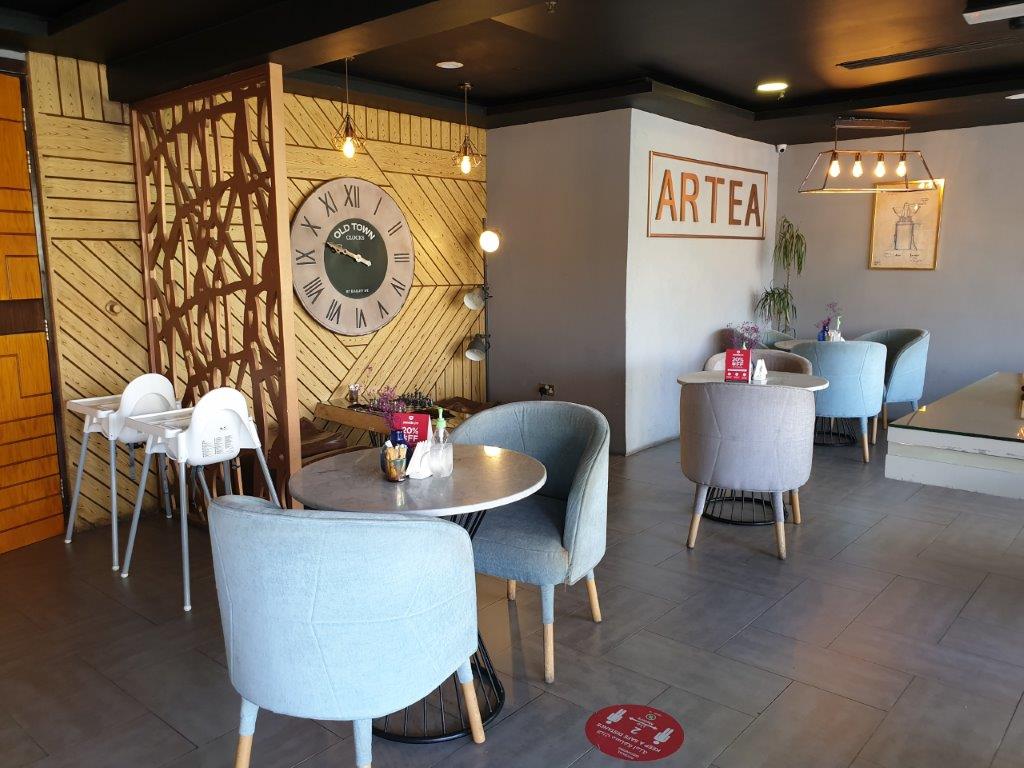 A neat little Café with some outdoor seating offering a full breakfast menu, great coffee and a smattering of sandwiches and desserts perfect to snack on while you enjoy your coffee.
Contact – +971 2 333 6666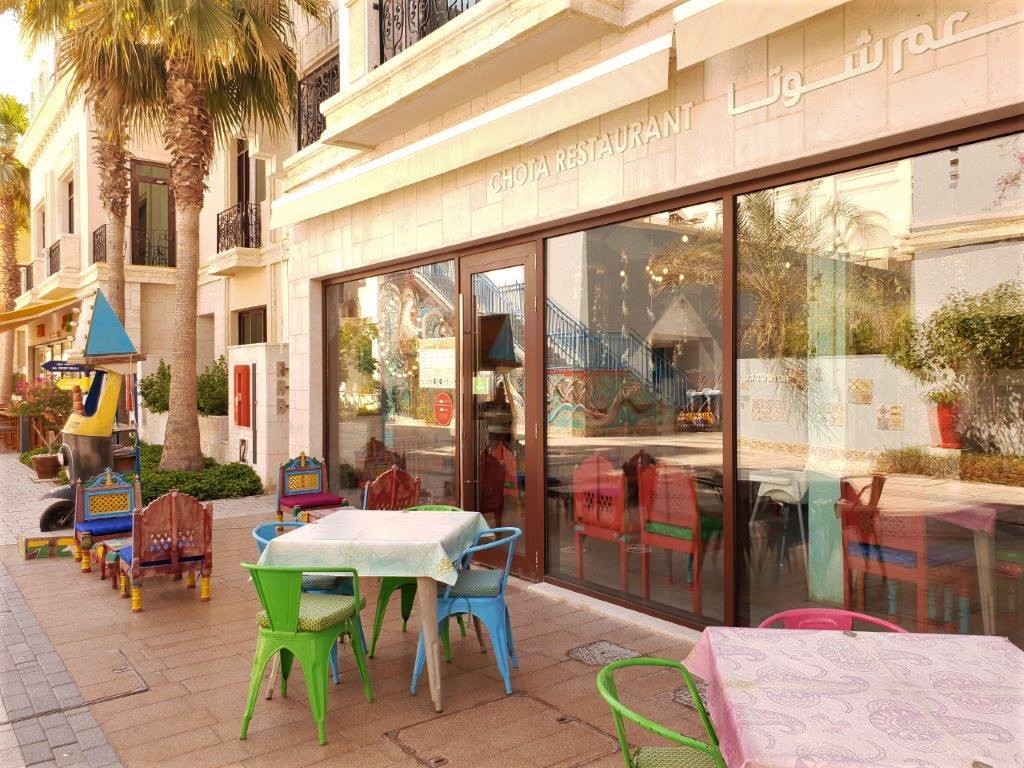 A quaint little Indian restaurant with a bright cheerful interior serving come excellent north Indian cuisine, the Tandoori Chicken is superb.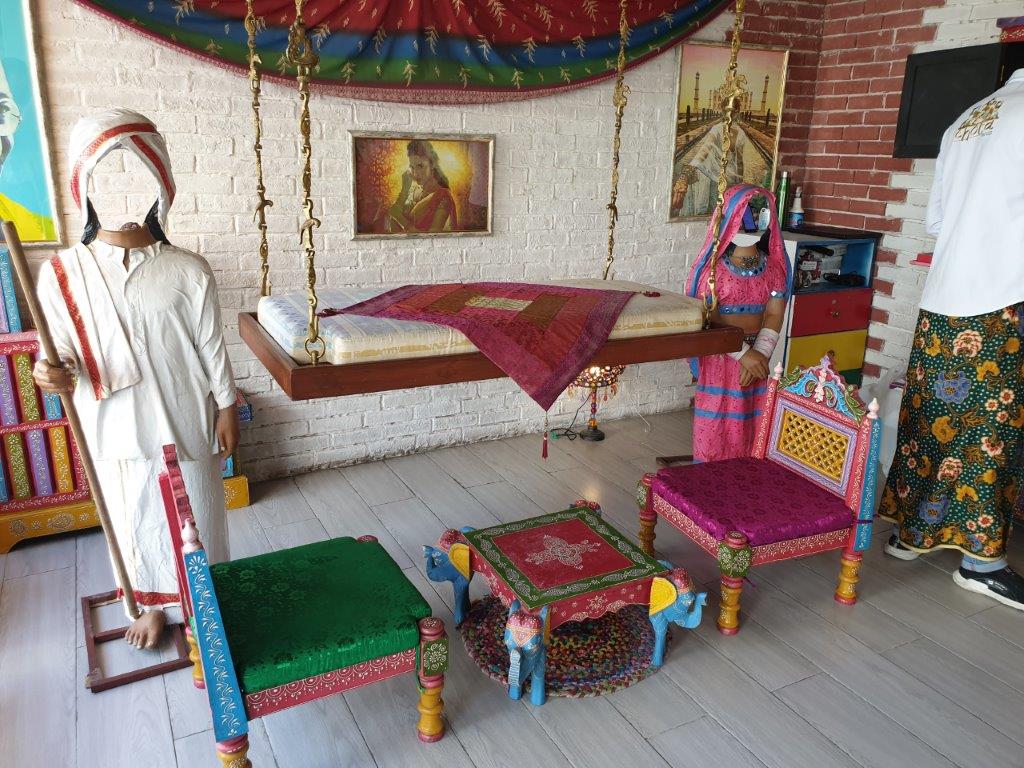 Its a small little place hence the name, Chota, which means small, but be assured they are big on taste.
Contact – +971 2 633 3411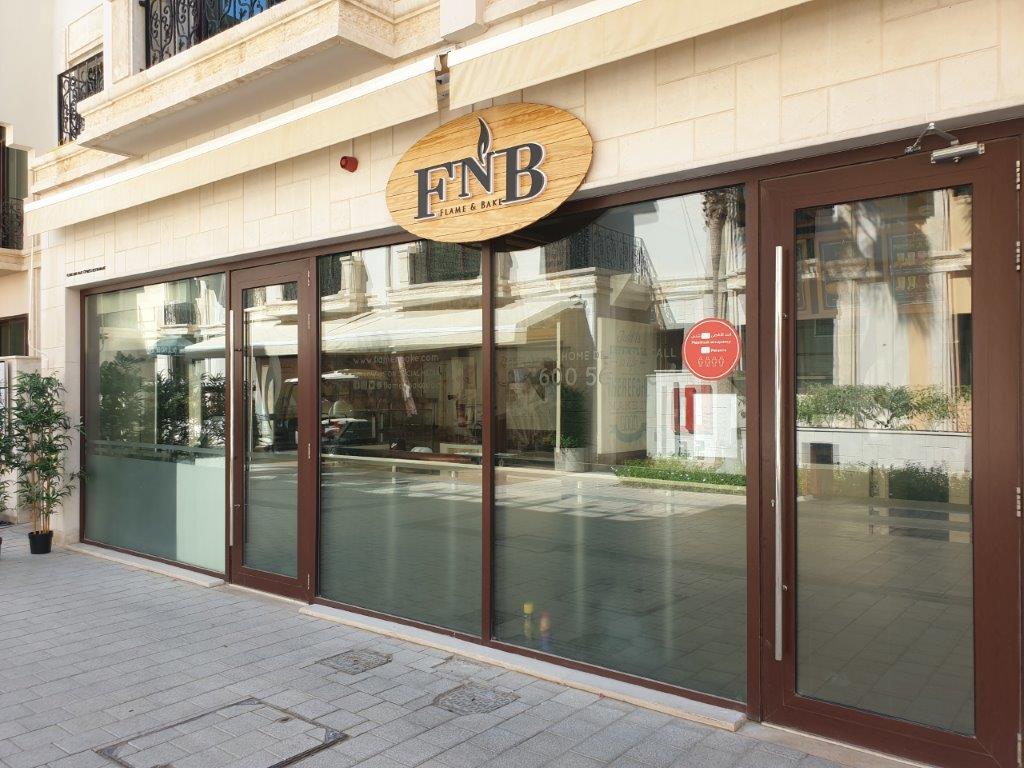 A stylish Arabic / Middle eastern eatery with great Shawarma and Grills, we have been a regular for the Mexican Chicken Shawarma for ages.
Contact – +971 2 491 1339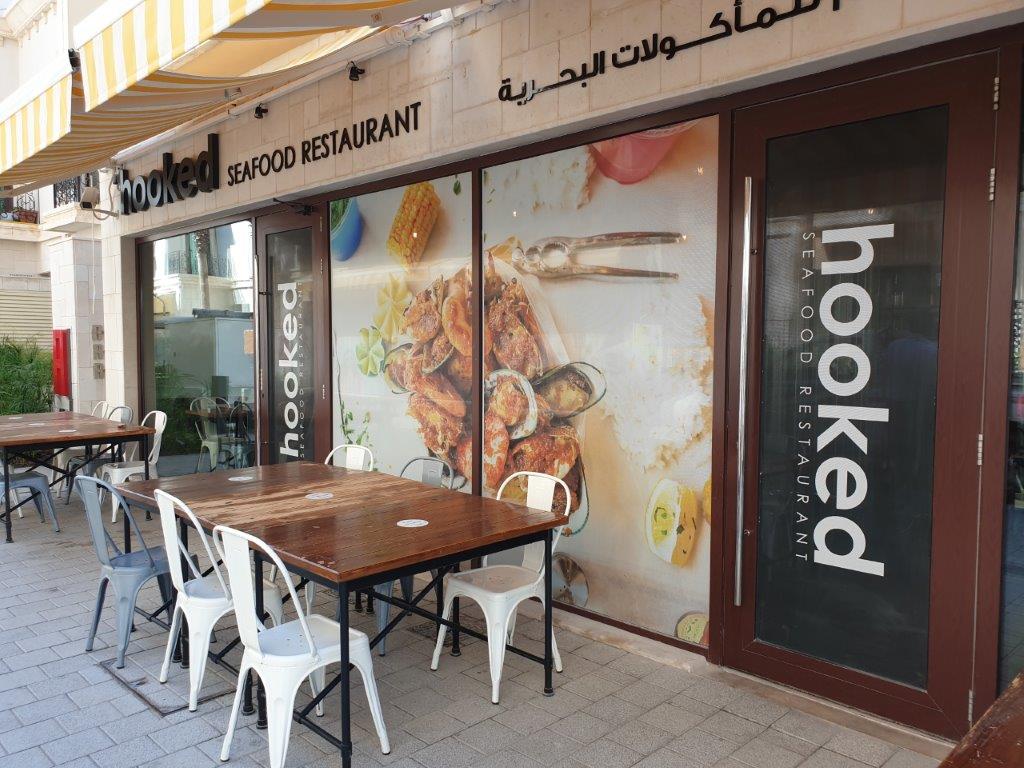 Lovers of fresh seafood and peal n eat shrimp will be in heaven at Hooked, know for serving the freshest seafood in a chic industrial style setting, be sure to don you apron as this could get messy.
Contact – +971 2 627 9918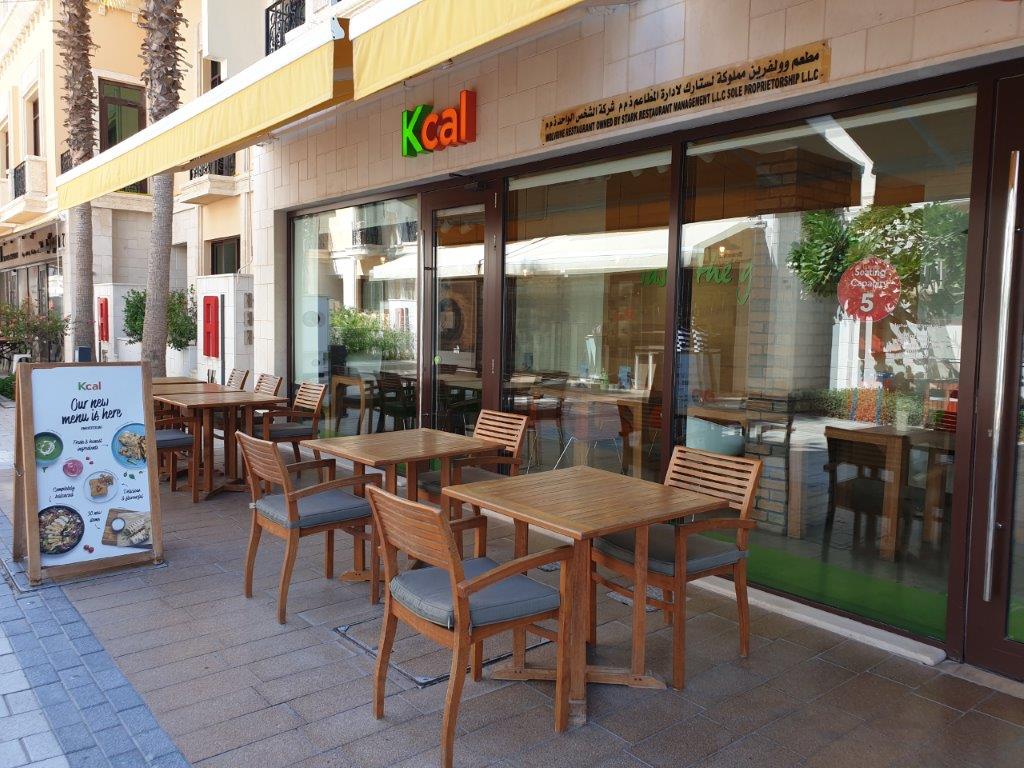 The home of health food and clean eating, Kcal has a bright and airy feel and a full menu form salads to burgers, wraps, delectable Asian curries and a huge kids menu as well.
The Acai Peanut Shake and the Asian beef salad are standouts along with the Thai Green Chicken Curry
Contact – +971 2 555 7188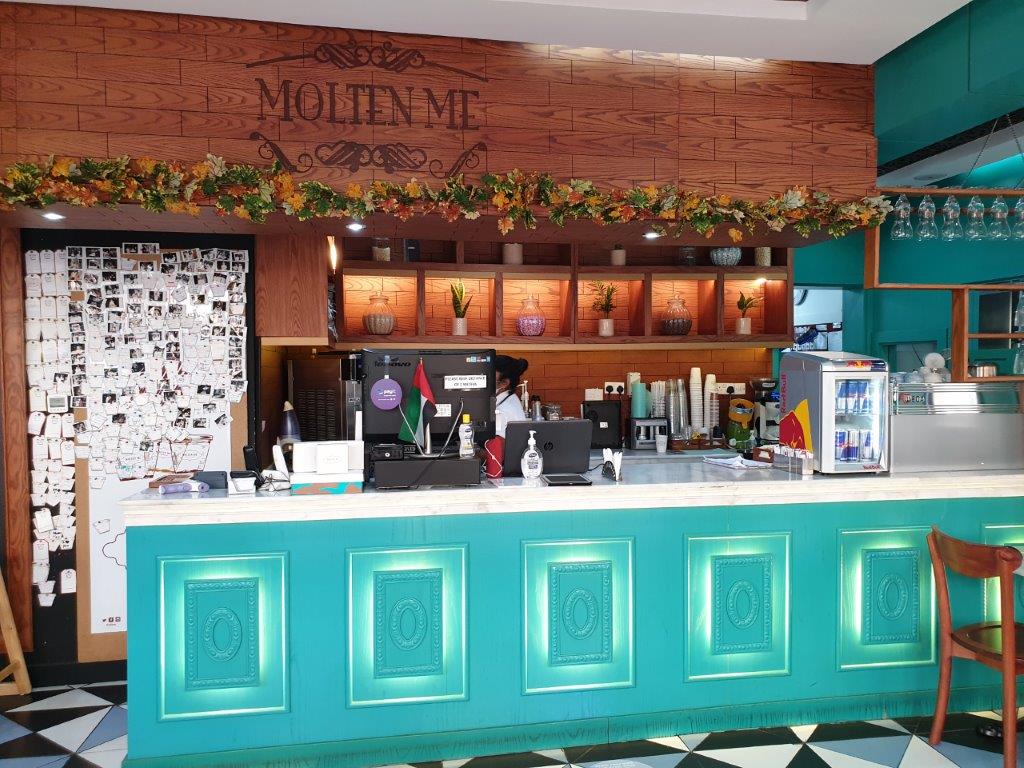 A cute, stylish dessert parlor with a stunning bright interior serving some exceptional desserts and a nice breakfast menu.
The coffee is fresh and the molten lava cake is an excellent choice.
Contact – +971 2 443 5542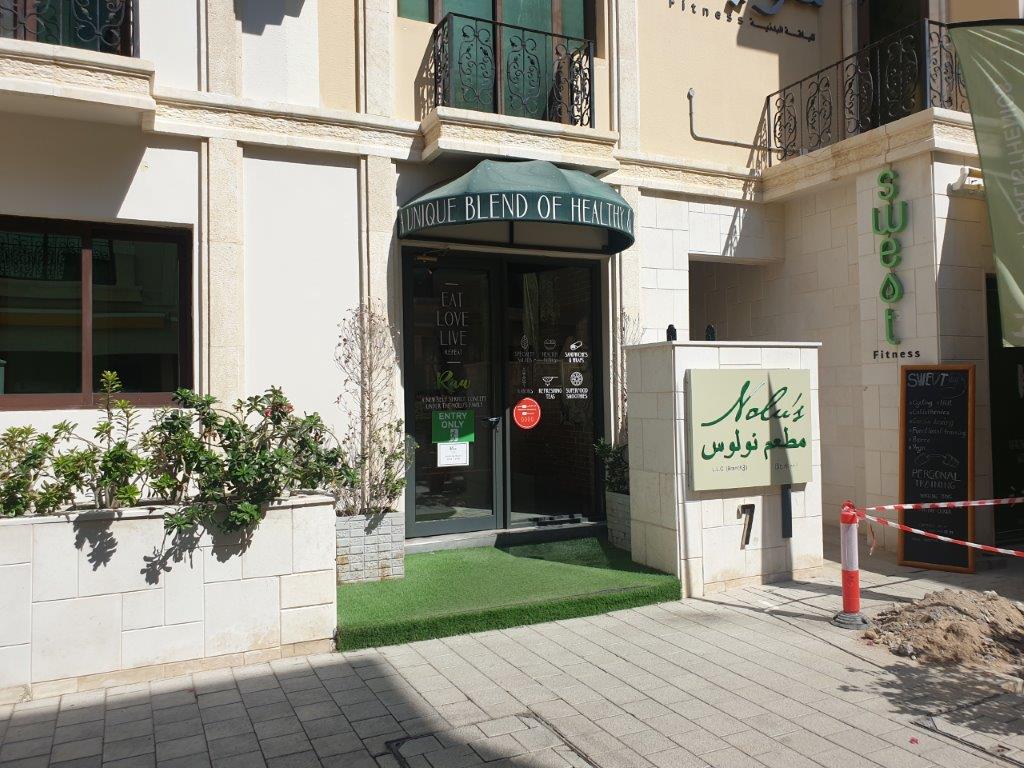 A neat and classy venue serving an eclectics mix of American, Healthy and Afghani cuisine. the owner is a delightful lady with an Afghani heritage and has some of her grandmothers recipes on the menu.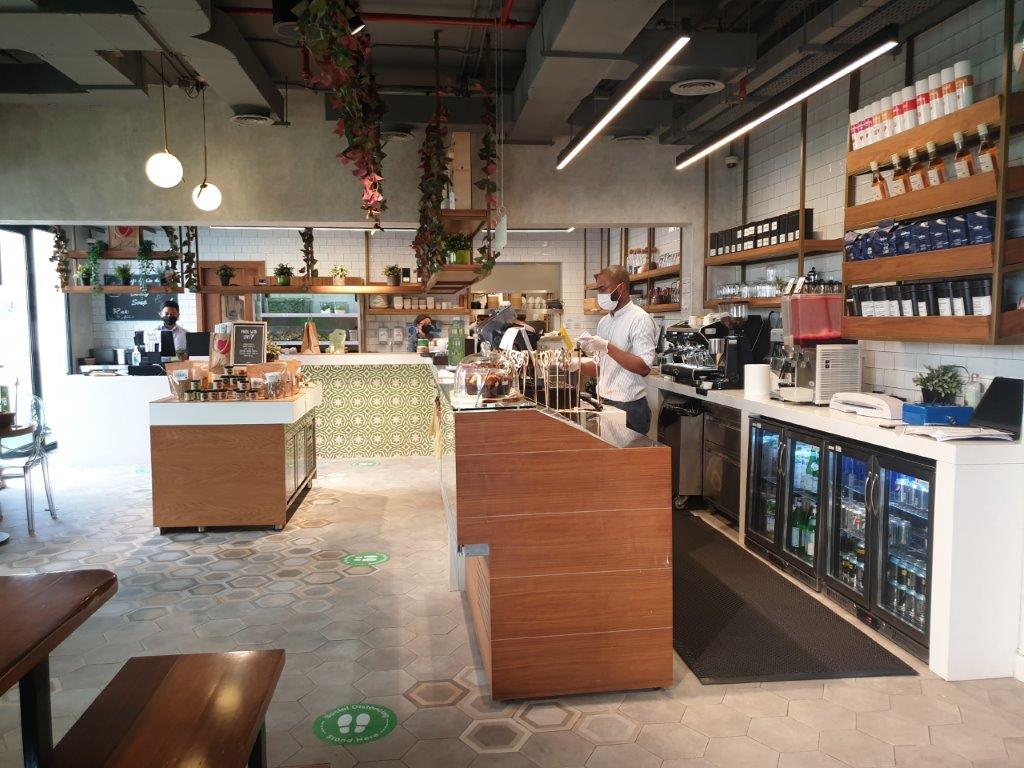 The Nolu's Beyond Burger and the Afghani Curry are out of this world, in fact everything at Nolu's is just delicious, you can't go wrong here
Contact – +971 2 444 8080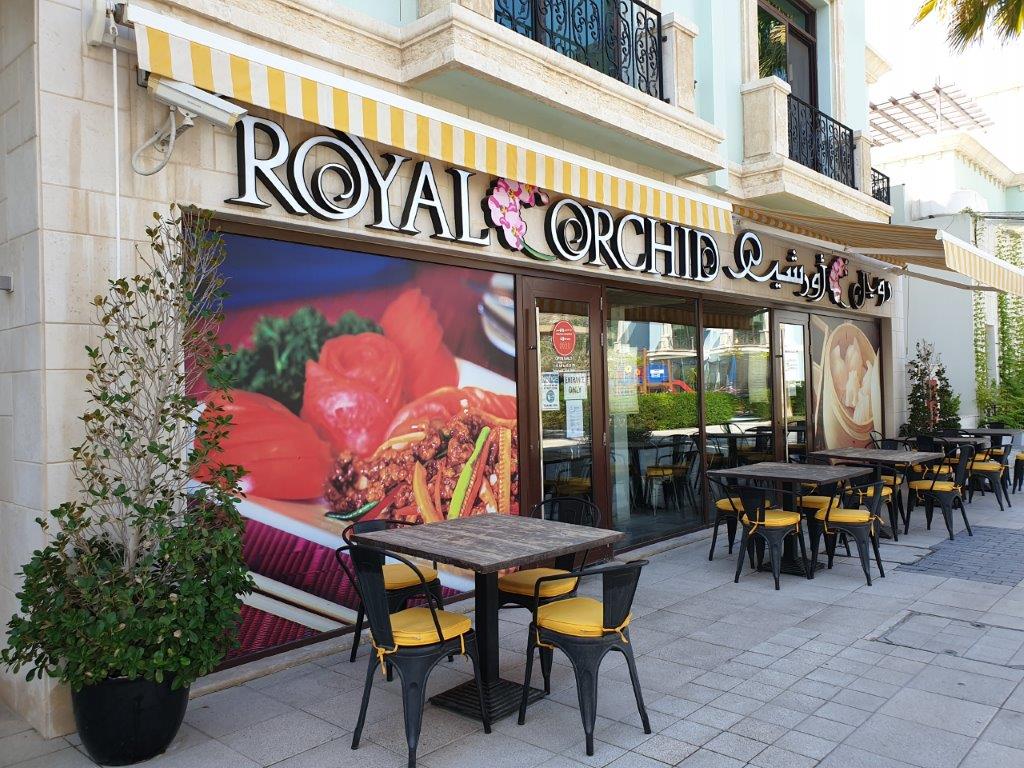 Part of one of the oldest restaurant group in Abu Dhabi Royal Orchid is famous for their Asian cuisine, be it Chinese, Thai, Sushi or Japanese they do it exceedingly well.
Contact – +971 2 677 9967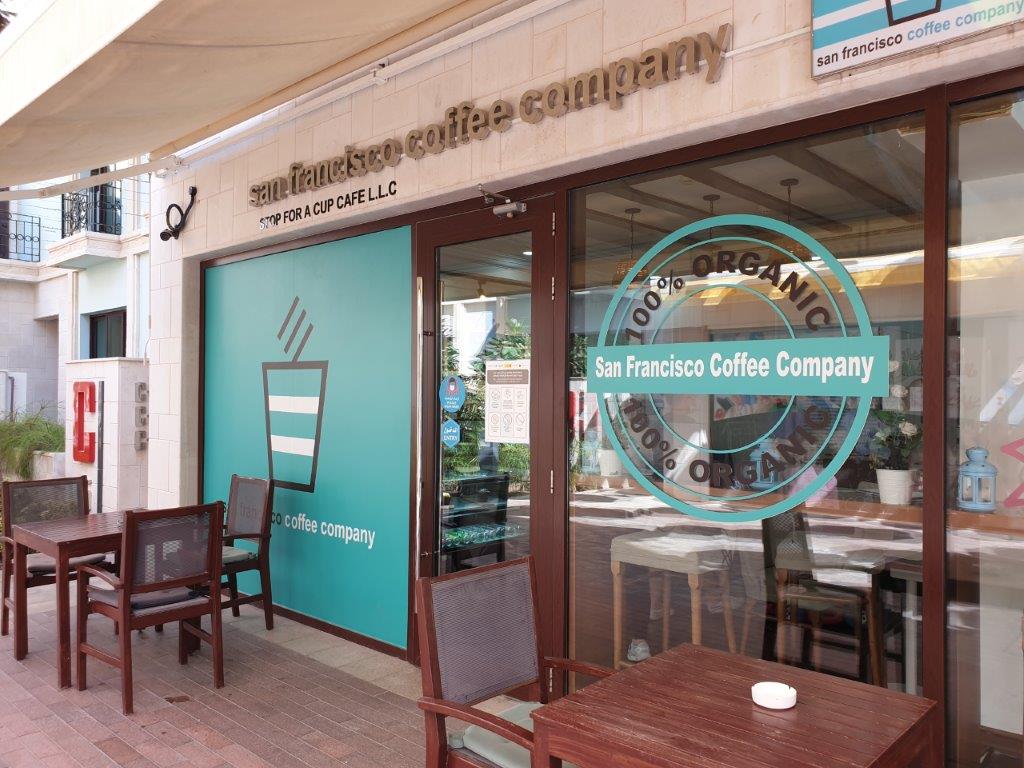 An excellent coffee and dessert parlor with a breakfast menu and the best Saffron Milk Cakes in town, the baked items are always fresh and the aroma of fresh coffee will entice you as you pass by.
Contact – +971 2 446 8881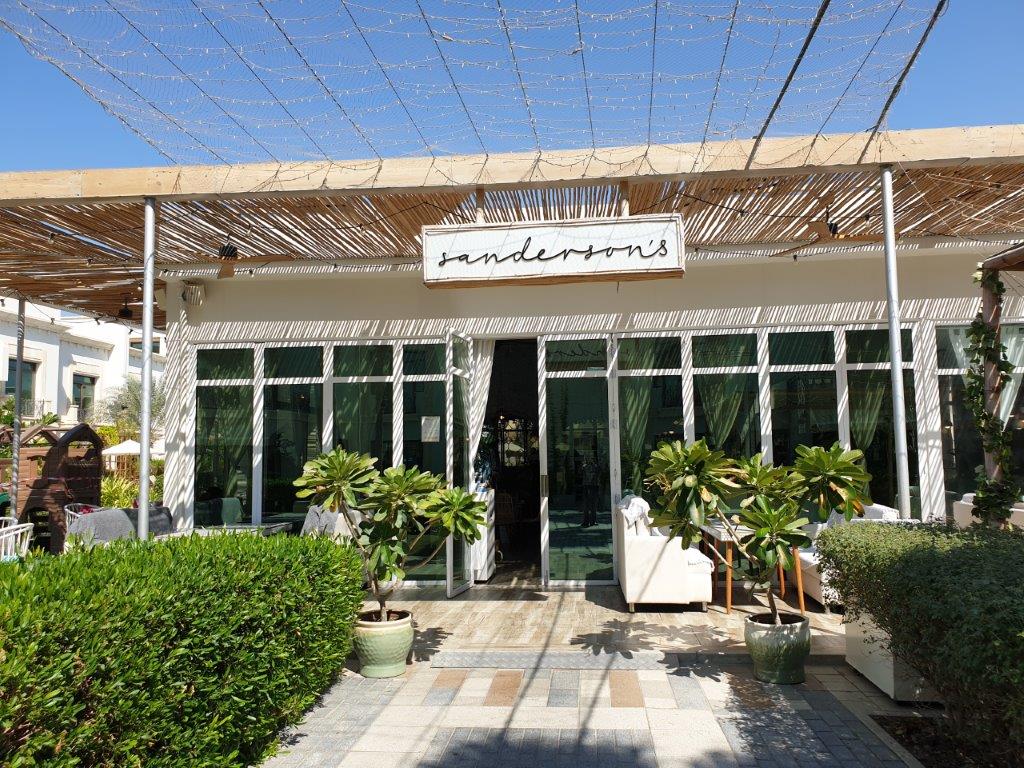 A classy all day dining venue serving a mix of middle eastern and western cuisine. The food is excellent and the ambiance stunning with a huge outdoor dining area perfect for lazy long lunches or an afternoon tea.
Contact – +971 2 22 21142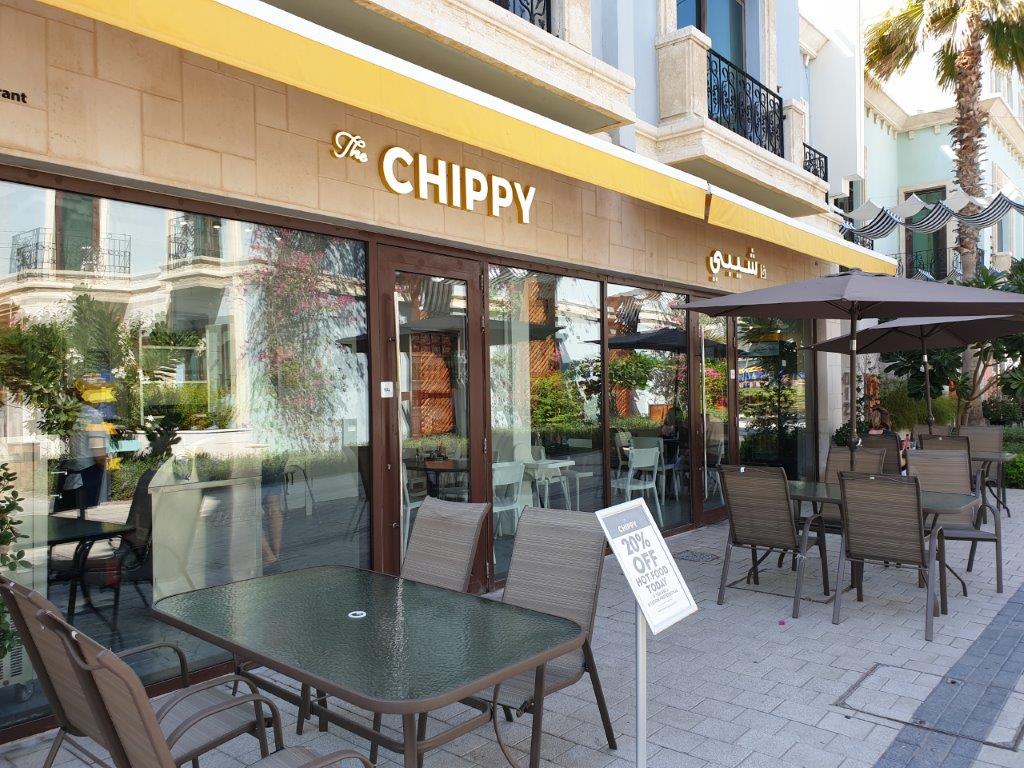 Tradition British Fish n Chips to die for made in the classic Chippy style with all the usual favorites you would get at your neighborhood Chippy in the UK.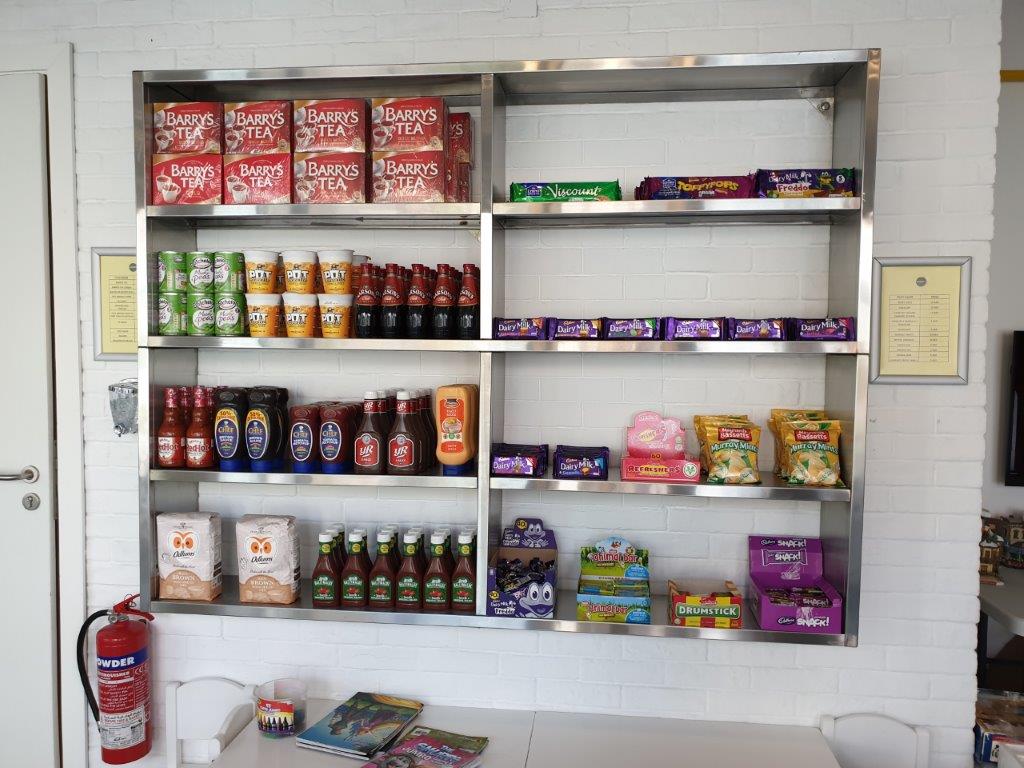 They pride themselves on stocking some hard to get British brands you grew up with but haven't seen anywhere else out here.
Contact – +971 2 443 3010
The Mall
Spread along the corridors of the mall itself are another huge selection of restaurants to try and there is a small food court with the expected fast food outlets too.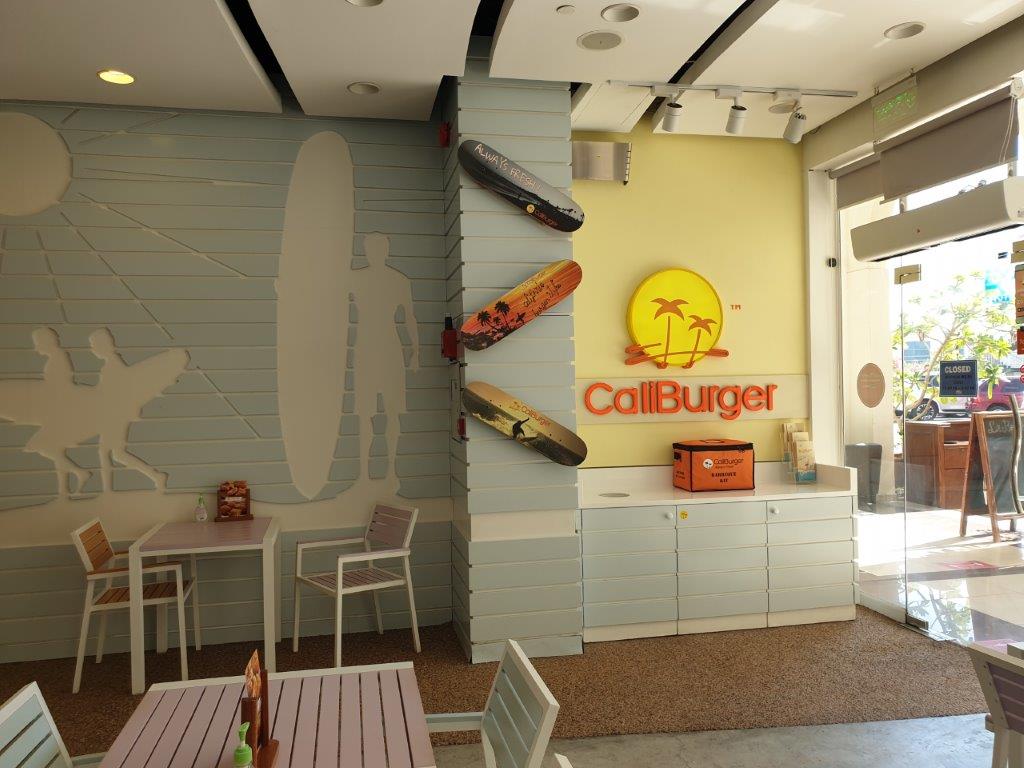 Stepping into CaliBurger is like stepping into a surf shop in Santa Monica that happens to serve the best burgers in town.
The ambiance is bright and cheerful and the Calidouble is to die for, excellent place for classic California Style burgers.
Contact – +971 2 449 9766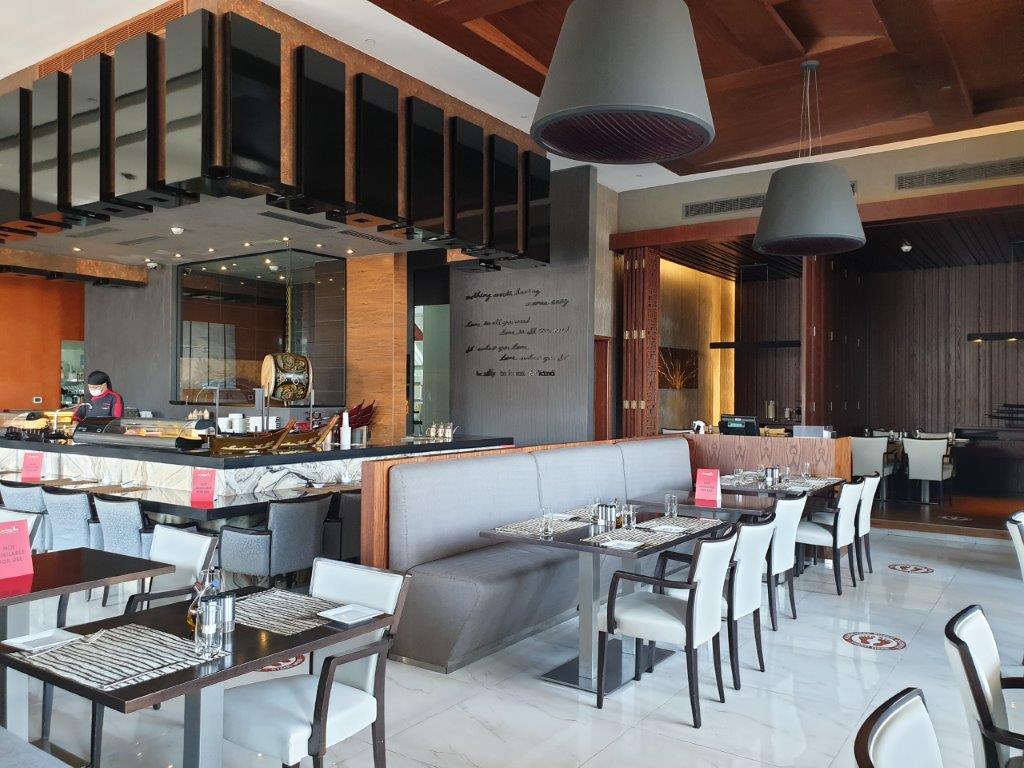 A very stylish interior with a huge dining area makes Camacho a great place to dine with friends and family, serving a blend of Italian and Asian cuisine they have a strong and loyal following.
Contact – +971 2 444 9660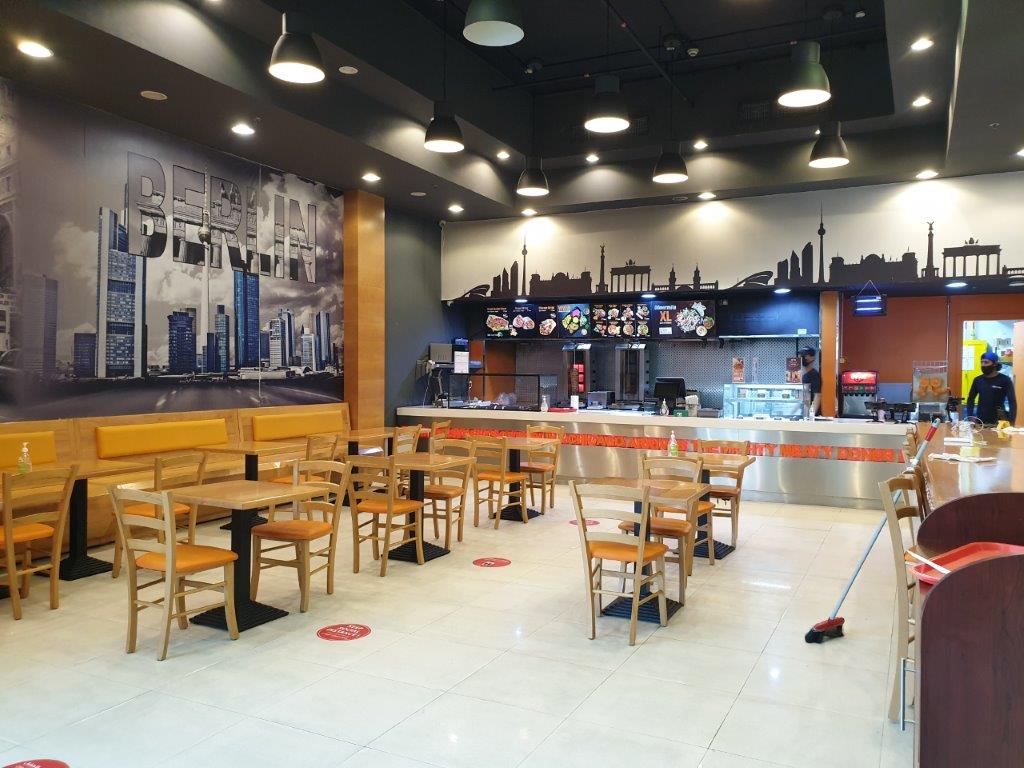 A lovely, bright and airy place serving excellent food, the Grand Berlin Doner and the Classic Italian Gyro set the bar quiet high for others to follow.
Contact – +971 2 444 2944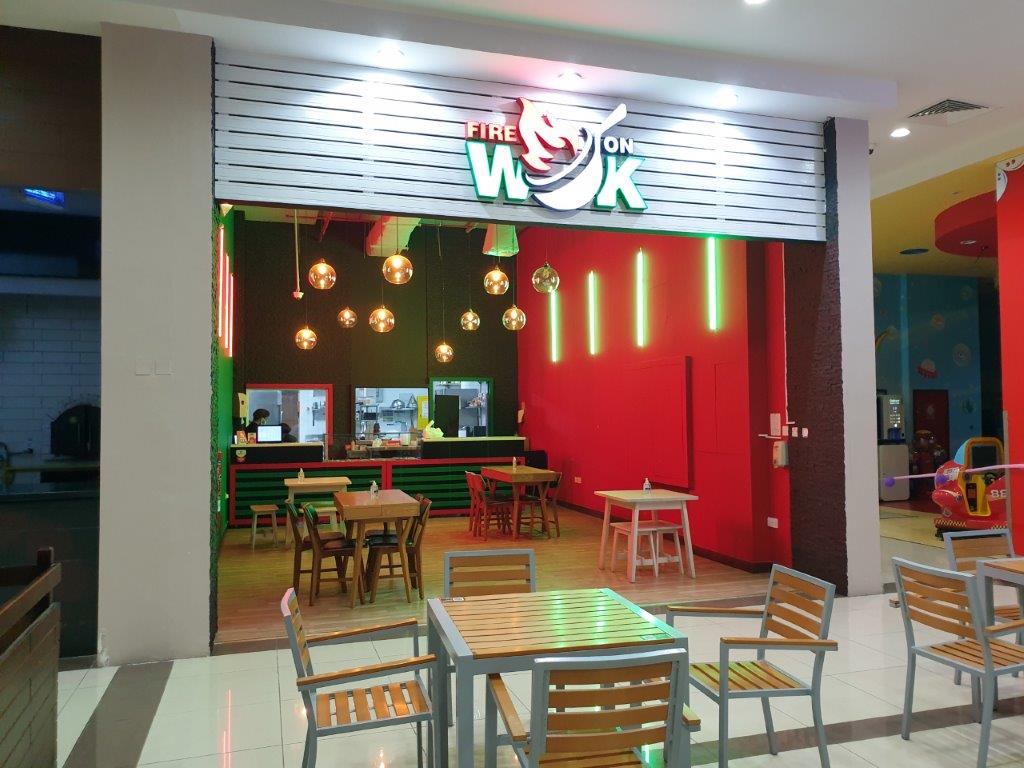 A small little Asian cuisine outlet serving some very nice Woks and Gyoza. We love the Pad Thai and the Yellow Curry is great with rice.
Contact – +971 2 622 3440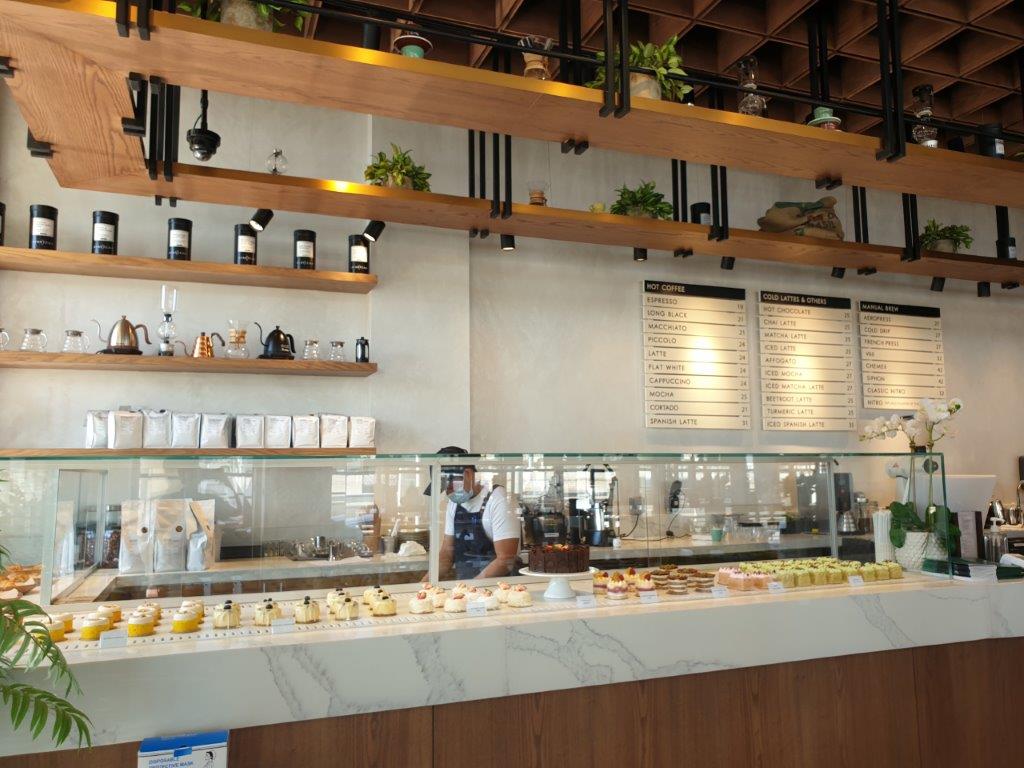 Not just a Café but a full all day dining restaurant with an excellent bakery section serving a mix of Arabic and International cuisine. Their breakfast menu is excellent and the Fillet Steak is divine.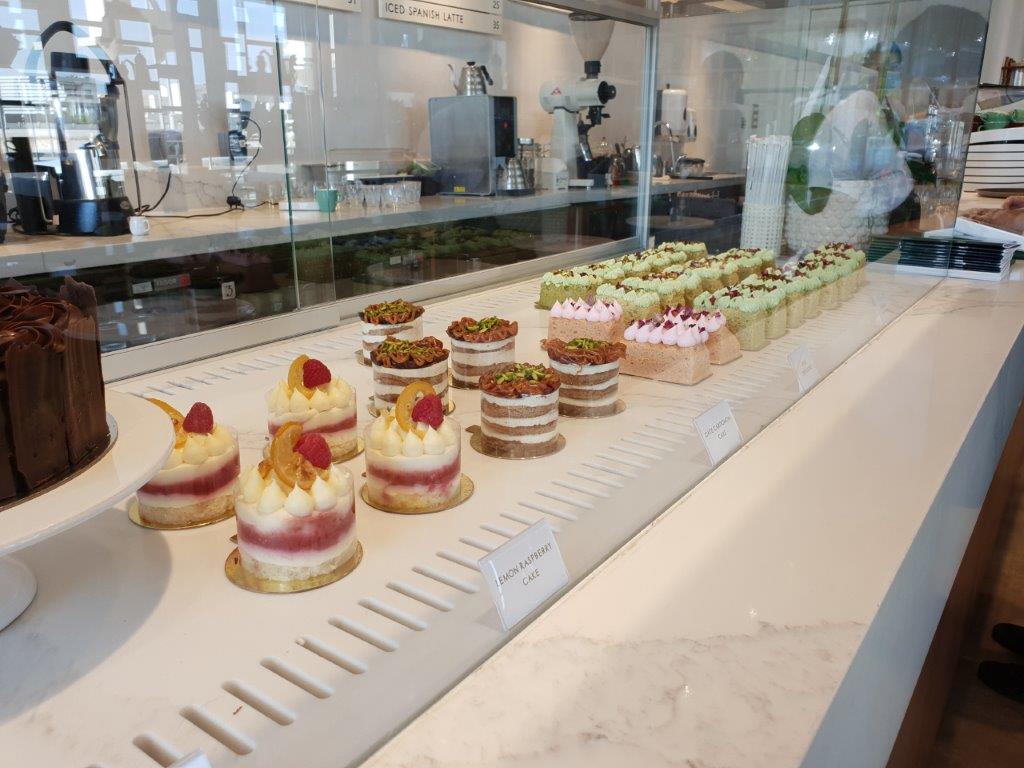 The bakery is simply out of this world, the display is always mouth watering and we can't pass washout getting a box of goodies.
Contact – +971 54 306 9240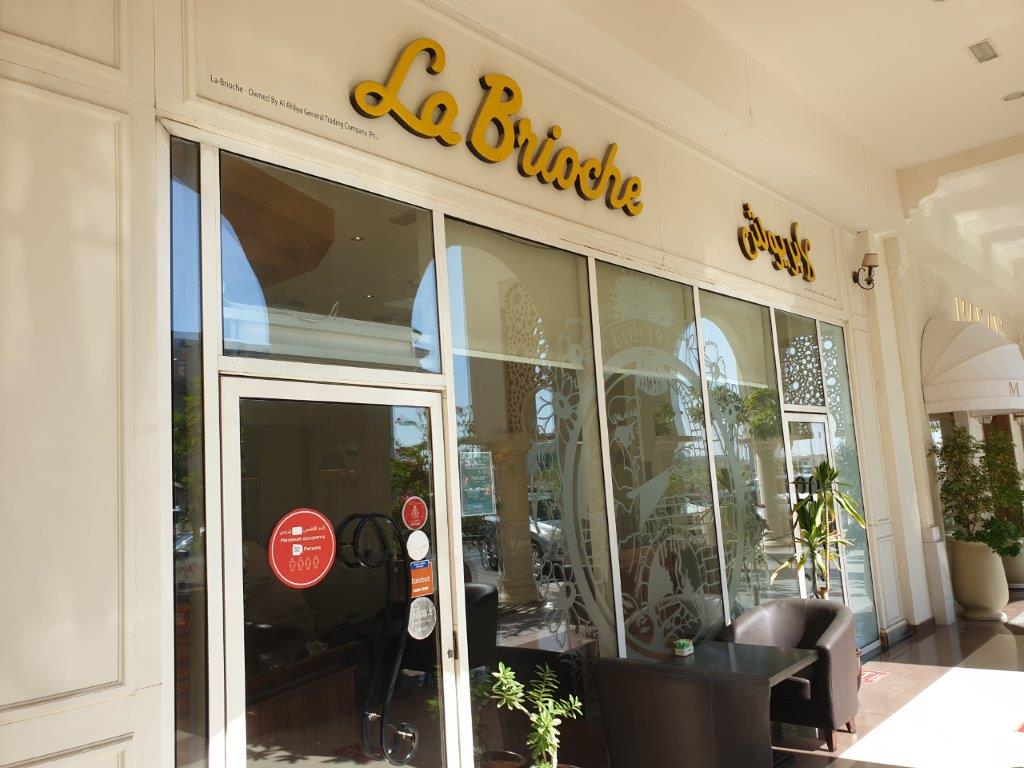 An Abu Dhabi institution serving excellent Fresh style cuisine with some of the best breads in town and an superb all day breakfast menu, we are fans of the classic French Toast.
Contact – +971 2 558 0036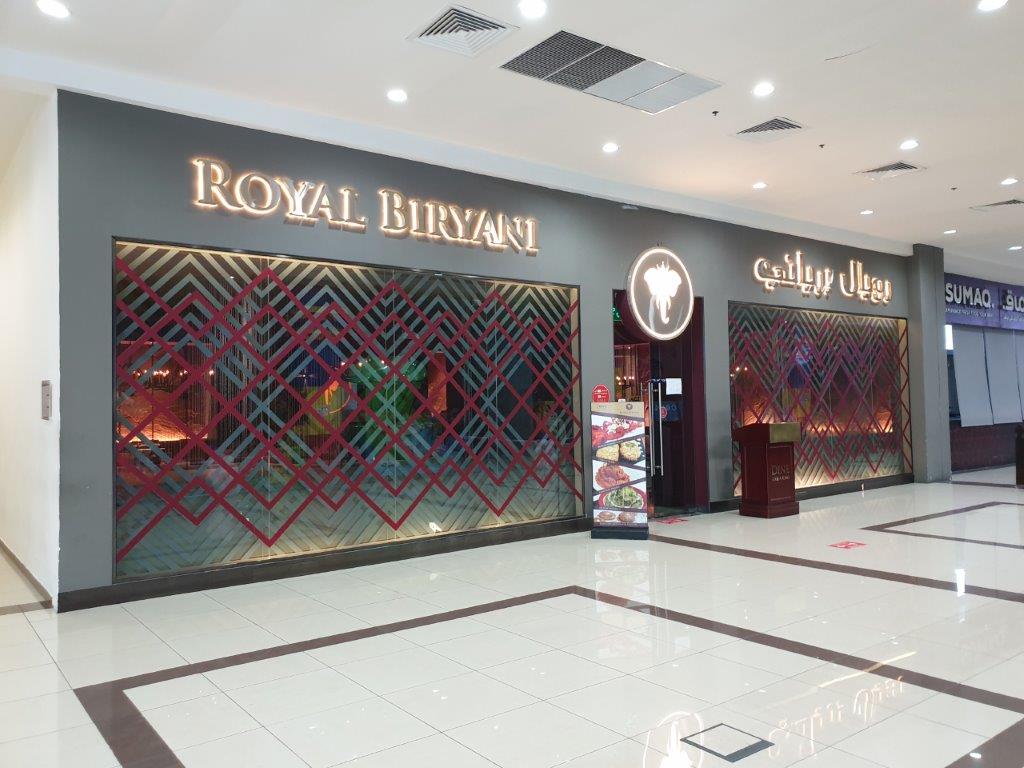 Home to some of the best Biryani and delectable Indian curries with a stunning interior this is the place to go for lavish Indian dining.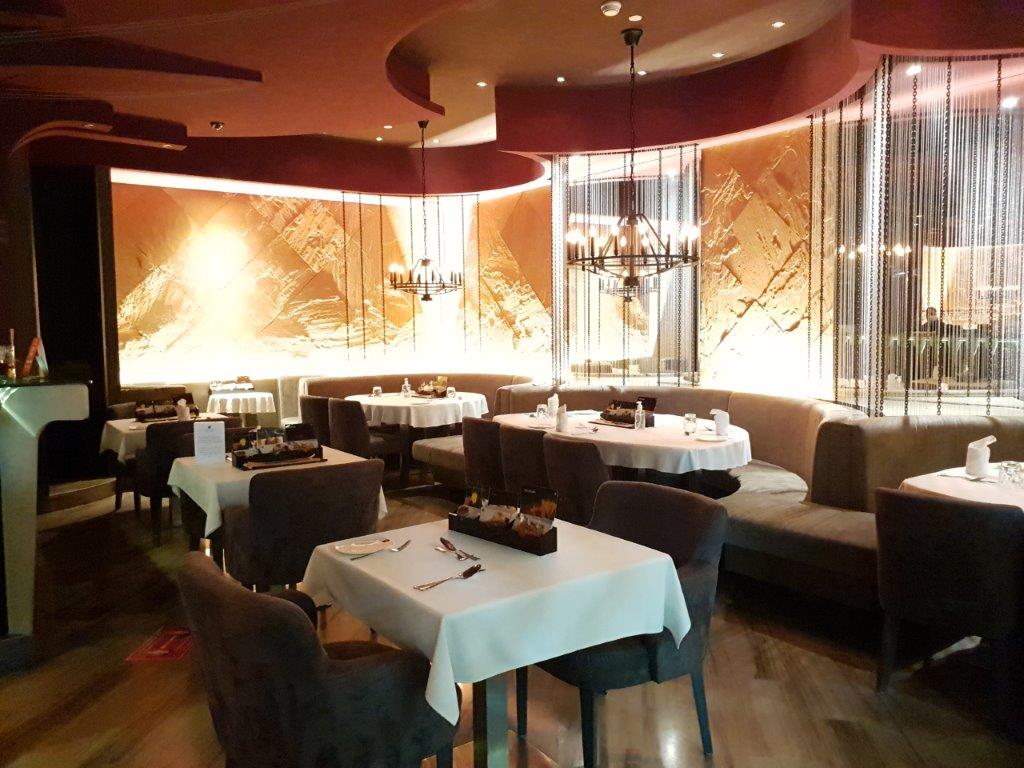 Very popular with the local and expat communities and we love the cozy interior with the rounded sofa style seating.
Contact – +971 2 448 8556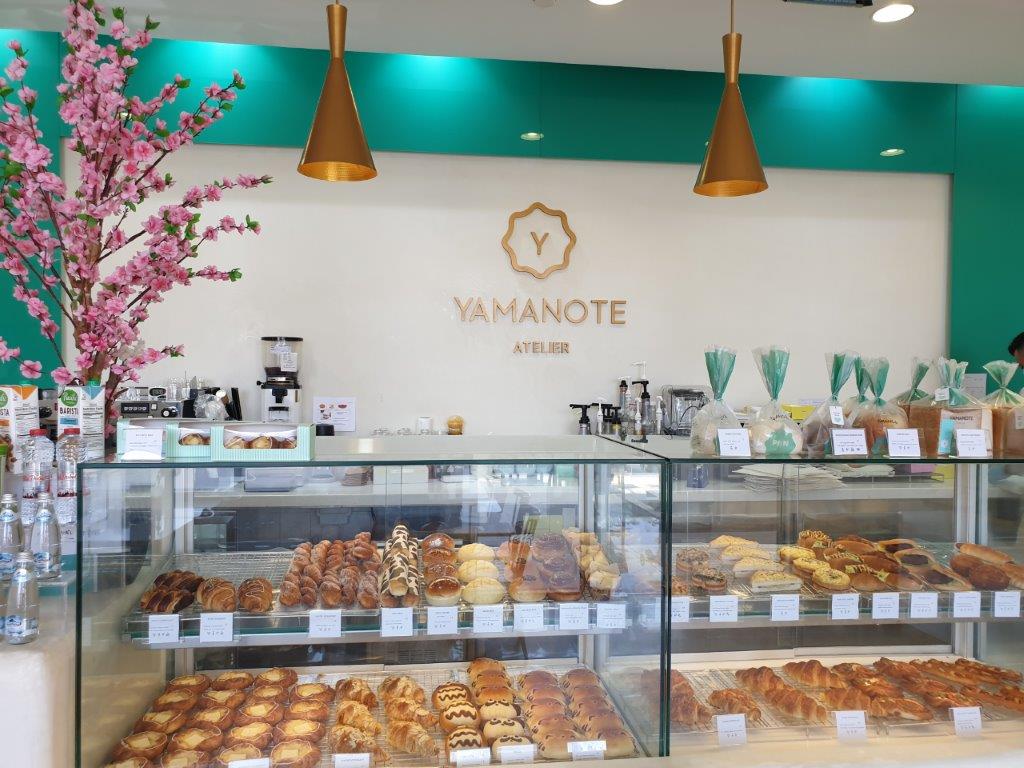 A stylish Café and Japanese Bakery serving a mix of locally inspired and international cuisine, the ambiance is fresh and airy with a wide menu covering breakfast, lunch and dinner.
Contact – +971 2 447 7745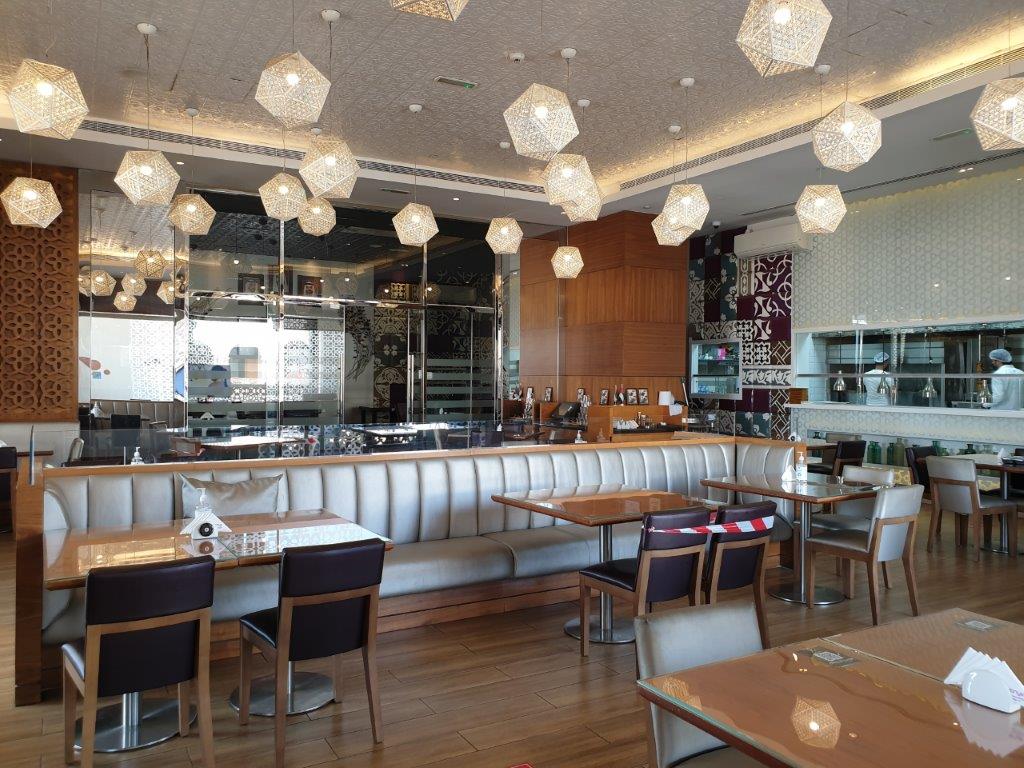 A classy and stylish Middle Eastern venue with a lovely ambiance, fresh and pleasing interiors with excellent Kebabs and Grills.
Contact – +971 2 44 74489
The Food Court
There is a small food court on the first floor with McDonald's, and Papa Murphy's taking up most of the area, there was a Subway which is temporarily closed and just as you enter there is a Starbucks location as well.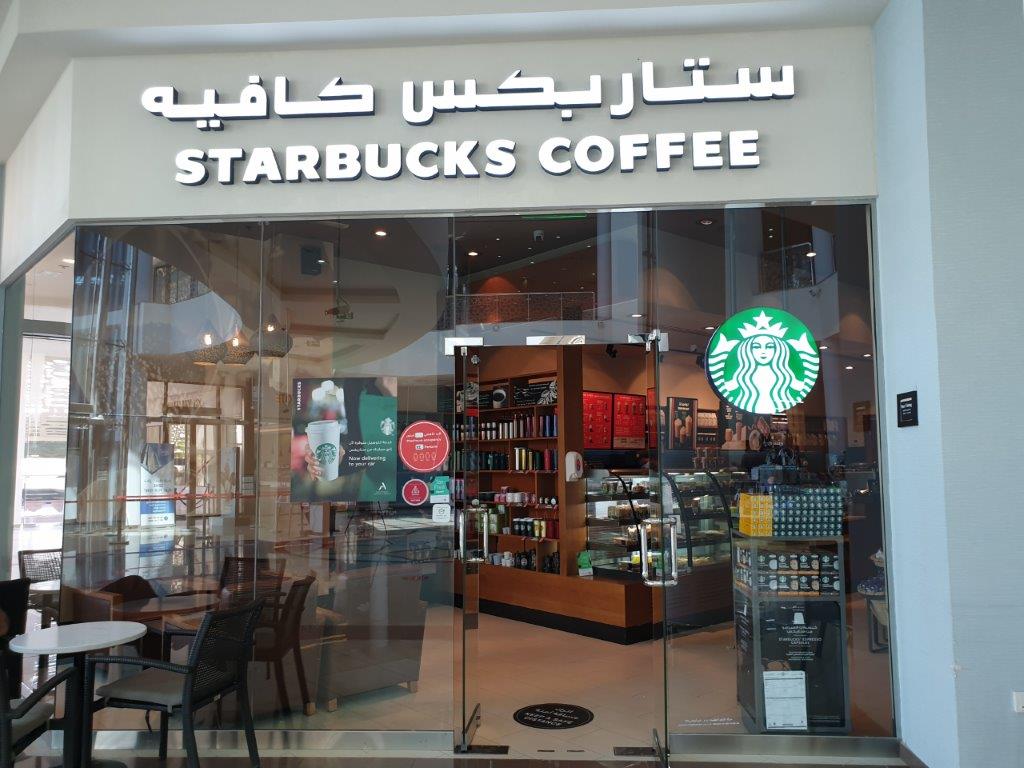 This wraps up our Al Seef Village Mall Dining Guide, all information is accurate as of November 2020.