The fusion between art and cuisine, as shown in the CookBook exhibition, gathers the main problematics of today: ecology, diversity and the necessity of invention."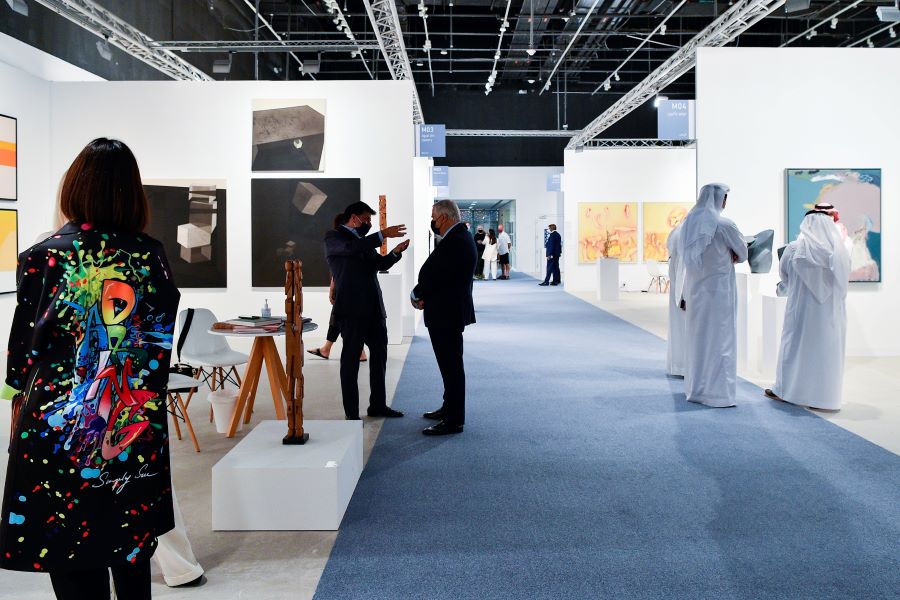 Abu Dhabi Art announces the launch of CookBook Abu Dhabi, an exceptional culinary art experience that will feature in the programme for the art fair's 14th edition, taking place from 16 – 20 November at Manarat Al Saadiyat.
Renowned chefs Ivan Brehm, Kasper Kurdahl, Maksut Aşkar and Sahar Parham Al Awadhi will work with artists Caique Tizzi, Emeka Ogboh, Greta Alfaro and Hicham Berrada to take visitors on a culinary and artistic journey through specially designed menus within an immersive space containing artworks created specifically for the experience at Manarat Al Saadiyat's restaurant.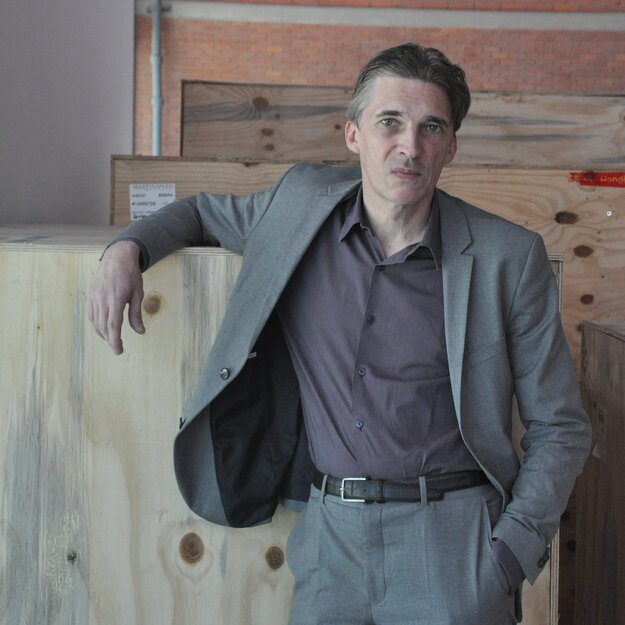 CookBook is a special exhibition project created by Nicolas Bourriaud, founder of Radicants, founder of Montpellier Contemporain (MoCo) and co-founder of the Palais de Tokyo in Paris, and Andrea Petrini, culinary journalist, curator and creator of Gelinaz!. The project seeks to investigate the relationship between the visual arts and the culinary arts by exploring their mutual influence on each other. Bringing contemporary artists and chefs together, CookBook integrates their practices in the same space. The first iteration took place in 2013 at the Palais des Beaux-Arts in Paris, juxtaposing historic artists with contemporary chefs.
Dyala Nusseibeh, Director, Abu Dhabi Art, said, "At Abu Dhabi Art, we provide a platform for artistic experimentation, aiming to expose visitors to different concepts and curatorial positions through the fair and programmes. CookBook is a wonderfully exciting proposition by Radicants, driven by two leading thinkers in the field of cultural production, Nicolas Bourriaud and Andrea Petrini alongside Kuralai Abdukhalikova, Head of Research and Publication at Radicants. Visitors are invited as active relational participants, to dine together in a communal space created through collaboration and creativity."
Bourriaud and Petrini said: "The fusion between art and cuisine, as shown in the CookBook exhibition, gathers the main problematics of today: ecology, diversity and the necessity of invention."
This year, the third edition of CookBook is produced by Radicants International for the Abu Dhabi Art fair. The artists' projects are showcased alongside a pop-up restaurant offering Brazilian cuisine by artist chef Tizzi, a performance/dinner conceived by three of the most experimental chefs in the world, Chef Brehm, Chef Kurdahl and Chef Aşkar, and two further events bringing together pioneering local chefs.
The participating chefs are knowledgeable of developments in the contemporary art space and have integrated them into their work, presenting cuisine through performance art or interactive pieces. They offer not only remarkable dishes but an entire, immersive experience focusing on the environment and context.
Kurdahl, a Michelin-starred chef with global experience as director of Culinary Development Inc. in Dubai, is working with the double Michelin-starred Aşkar, the chef-owner of Neolokal,which specialises in modern takes on Anatolian cuisine. They are joined by Brehm, chef-owner of the Michelin-starred restaurant Nouri and founder of Singapore-based cross-sectional art space Appetite, in curating a private dinner on 16 November co-hosted by Abu Dhabi Art and co-lead sponsors Charles Zuber and Mohamed Hilal Group.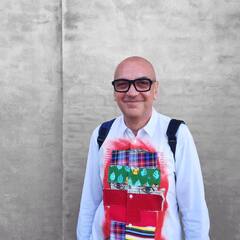 The three chefs also venture into the world of art with their installation Lokum Rain,which consists of 2800 fishing lines hanging from the ceiling, each of them dangling small pieces of coloured lokum (Turkish delight), so visitors can "harvest" them.
The chefs draw their inspiration for the ingredients and concepts from Abu Dhabi itself, closely examining its rich cultural heritage to formulate their ode to the emirate. There will be a lunch menu during the art fair created by chefs Al Awadhi and Kurdahl which reflects the Emirati cultural crossroads at play in the creation of new food concepts.
CookBook Abu Dhabi's guest takeover of the restaurant at Manarat Al Saadiyat also includes transforming the space through commissioned artworks. Some are site-specific, whilst others serve as the source of inspiration for the chefs' menu items. Tizzi is an artist, cook and event organiser who takes an artistic approach to food and attempts to present cooking as a social experience. His project, Tropical Anthology, is an homage to the cuisine and culinary knowledge unique to the tropics and seeks to transform the restaurant into a communal space by incorporating elements from street food and markets into menu items and artworks. The project, which opens to public on 15 November, will take visitors on a journey of flavours, anecdotes, historical facts and traditions by highlighting one staple tropical ingredient – such as pineapple, cassava, coconut and cocoa – for lunch and dinner each day of the fair.
Alfaro's video artwork In ictu oculi is a coded reference to the act of eating as not only being a communal experience but an inherently violent one, as shown by a group of vultures devouring a neatly set table of food. The artist's practice stretches across film, photography and installation and uses myths and popular tradition to address contemporary issues.
Berrada's video Présage unites intuition and knowledge, science and poetry. In his work, he explores the scientific protocols which closely imitate different natural processes and/or climatic conditions and questions the transformation of matter, relating it to the same processes which take place in cuisine.
Ogboh explores how private, public, collective memories and histories are translated, transformed and encoded into sound and food. His works look at how sound and food capture existential relationships, frame our understanding of the world and provide a context in which to ask critical questions on immigration, globalisation and post-colonialism. In 24°13'06.2″N 55°45'44.3″E, his original artwork commissioned specifically for the fair, Ogboh created an audio installation that explores the sounds of the Al Ain Oasis, offering visitors a tranquil moment for contemplation and escape, tying seamlessly into the other elements of the CookBook Abu Dhabi project. The audio installation is designed to be an immersive experience which will be played at the restaurant as visitors dine, an homage to the oasis being a haven of integral sustenance for local wildlife and desert dwellers.
For more information on Abu Dhabi Art 2022 and its year-round programmes, visit abudhabiart.ae and follow Abu Dhabi Art on social media: Facebook, Twitter, Instagram and YouTube.