Today, Volkswagen announced a  3 day sale across all Volkswagen showrooms in Abu Dhabi, Mussafah and Al Ain, offering motorists a one-time chance to take advantage of exclusive special offers.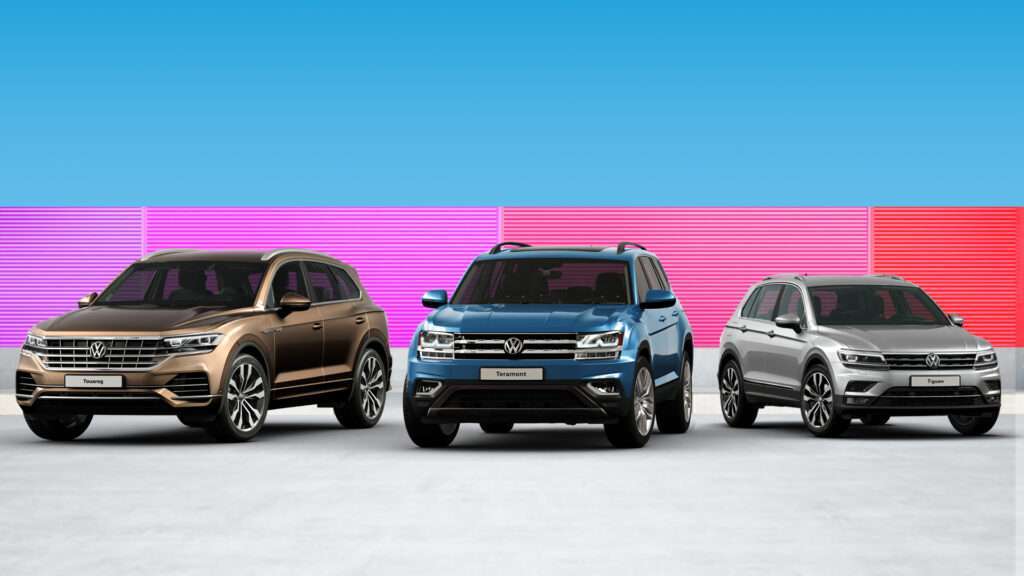 Ali and Sons Motors, the exclusive distributor of Volkswagen in the Emirate of Abu Dhabi, will run the 72-hour big sale from 24 to 26 October with prices like never before on all new and pre-owned Volkswagen models.
For a limited time only, Volkswagen customers will have the chance to benefits from 30 complementary vouchers, such as free insurance, extended warranty, cash discount, free window tint, free ceramic paint protection and many other valuable add-ons worth over AED 100,000 will be offered during the 3 days sale upon reservation.
For customers looking for leasing packages, our official leasing partner PayPerKay powered by Massar Solutions, will be available in all our showrooms to provide great leasing offers on Volkswagen models.
Mr. Ammar Johmani, General Manager of Ali and Sons Volkswagen, said: "Our aim is always to offer customers the best finacial packages available, and thisupcoming sale marks one of the greatest opportunities for customers to purchaseor lease a vehicule this year.
He added: Whether looking to add a spacious SUV like the Teramont to the family or perhaps own a luxury Touareg as a first car, Volkswagen customers can enjoy world-class engineering at a lower cost thanks to our 72 Hour Big Sale offers. Throughout the 3 days ahead we look forward to welcoming customers into our showrooms and to help them find the right vehicle to become part of their family."
Ali & Sons Motors Co. LLC. will provide their current and future customers great value for trade-ins, low finance interest rate solutions, buy back options and different benefit packages to choose from when buying a new car.
For more information on the three-day sale, visit any Volkswagen showroom in Abu Dhabi or Mussafah or Al Ain from 24 to 26 October 2020.
About Ali and Sons.
The Volkswagen Passenger Cars brand is present in more than 150 markets throughout the world and produces vehicles at over 50 locations in 14 countries. In 2019, Volkswagen delivered 6,3 million vehicles including bestselling models such as the Golf, Tiguan, Jetta or Passat. Currently, 195,878 people work for Volkswagen across the globe. The brand also has over 10,000 dealerships with 86,000 employees. Volkswagen is forging ahead consistently with the further development of automobile production. E-mobility, smart mobility and the digital transformation of the brand are the key strategic topics for the future.