The Iconic FRIENDS couch makes an appearance at the world's largest indoor theme park for a limited time.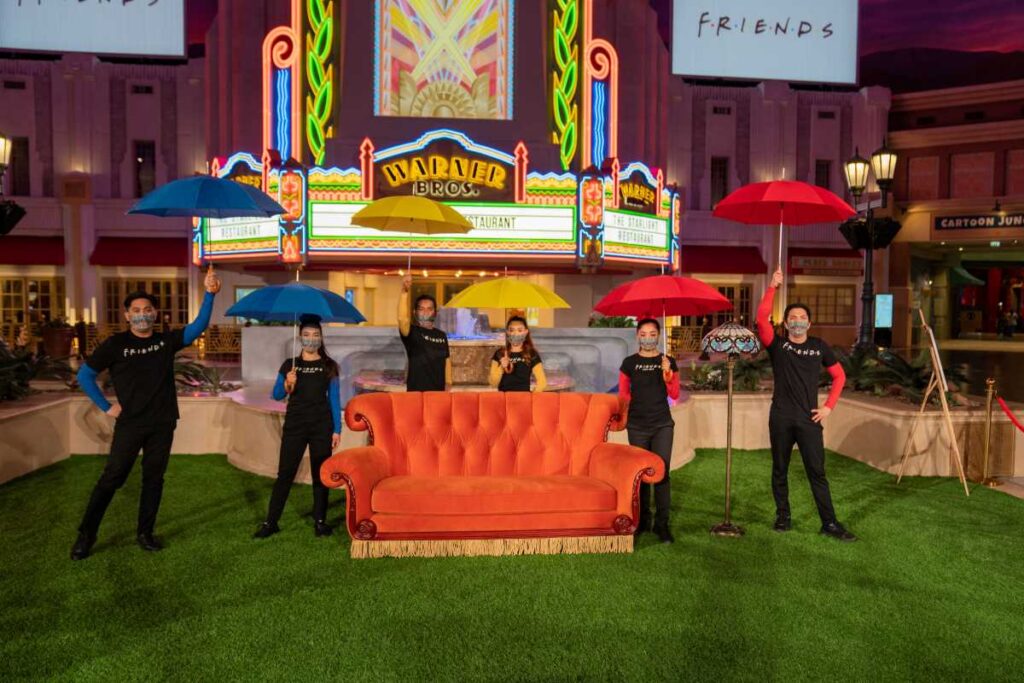 What better way to say 'I'll be there for you' than by grabbing your pals and posing with the iconic couch from the fan-favorite sit-com FRIENDS™?
The classic Central Perk centerpiece has made an appearance at Warner Bros. World™ Abu Dhabi this spring break. Park guests will have the opportunity to pose around and take Instagrammable pictures with the famed couch located at the Warner Bros. Plaza until April 10.
Located on Yas Island, Warner Bros. World Abu Dhabi is the world's largest indoor theme park. It is just minutes away from Ferrari World Abu Dhabi, home to the world's fastest rollercoaster, Yas Waterworld, the world's first and only Emirati-themed waterpark and CLYMB™ Abu Dhabi, the UAE's ultimate adventure hub.
Warner Bros. World™ Abu Dhabi is the world's largest indoor theme parks, delivering an unparalleled fan experience. While at the Park, guests are transported to six truly immersive lands, including DC's Metropolis and Gotham City, Cartoon Junction, Bedrock, Dynamite Gulch and Warner Bros. Plaza, and enjoy 29 state-of-the-art exhilarating rides, interactive family-friendly attractions and unique live entertainment.
From the action and adrenaline-fueled adventures of DC Super Heroes to the wacky and wonderful world of Looney Tunes, the captivating and interactive experiences bring together some of the world's most iconic characters and stories under one roof for the first time in the region including: Batman, Superman and Wonder Woman as well as Bugs Bunny, Scooby-Doo, Tom and Jerry and The Flintstones, among others.
For more information on Warner Bros. World Abu Dhabi, please visit www.wbworldabudhabi.com.