From Brunches to New Surf Pool and Everything in Between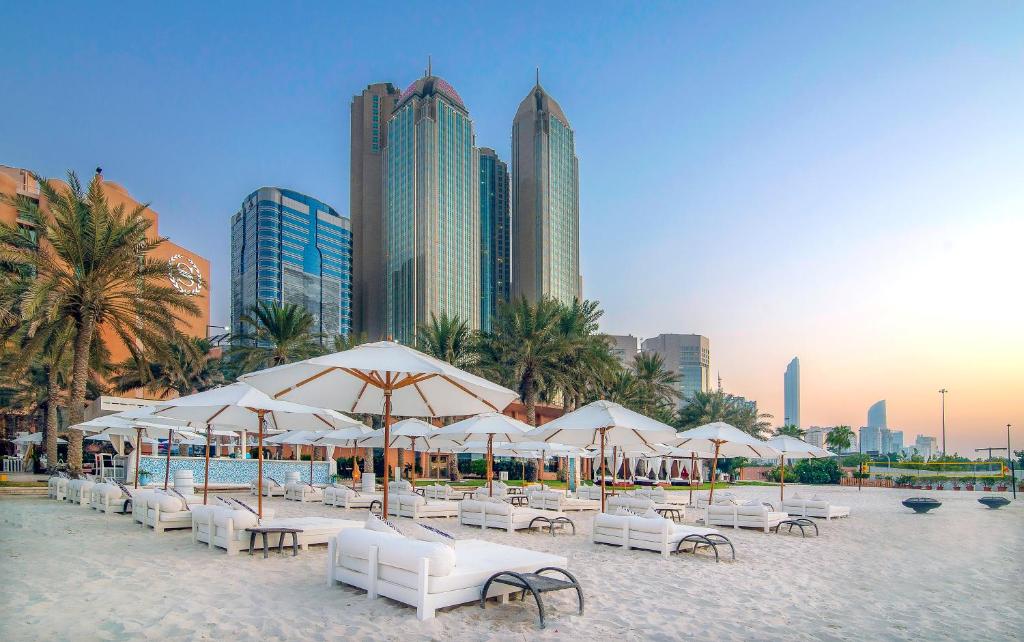 Summer in Abu Dhabi has arrived, bringing with it the perfect opportunity to bask in the sunshine and enjoy the warm weather. If you're searching for thrilling activities to partake in while in the capital, consider yourself fortunate! Indulge in delectable new brunches, immerse yourself in exciting theme nights, or ride the waves at the recently opened surf pool.
With an abundance of must-try activities available, this summer promises endless entertainment opportunities. Don't let this chance slip away; make it a summer to remember.
Venture out, try something different, and embrace all the excitement and adventure that awaits you! Don't forget to check out pool deals and sundowner options as well for added fun during this season.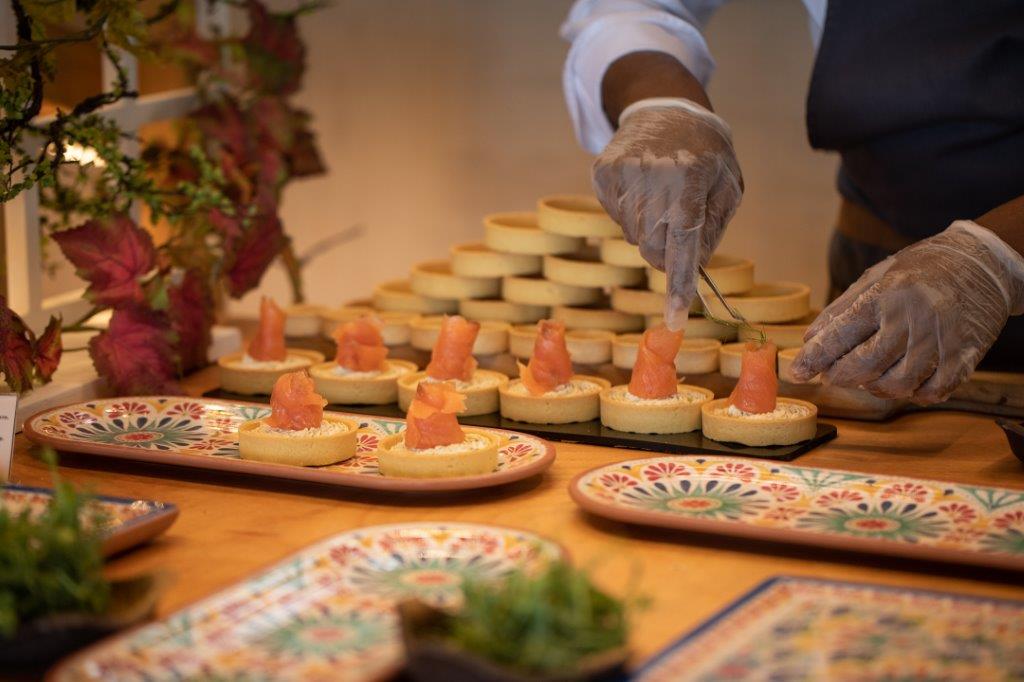 Seaside Wonderland of Flavors at West Bay Saturday Brunch
If you're looking for a memorable seaside experience and ready to bask in the salty ocean breeze, then West Bay Saturday Brunch is for you.
Treat your palate to an abundance of mouth-watering options, from perfectly grilled meats to fresh seafood and exotic salads.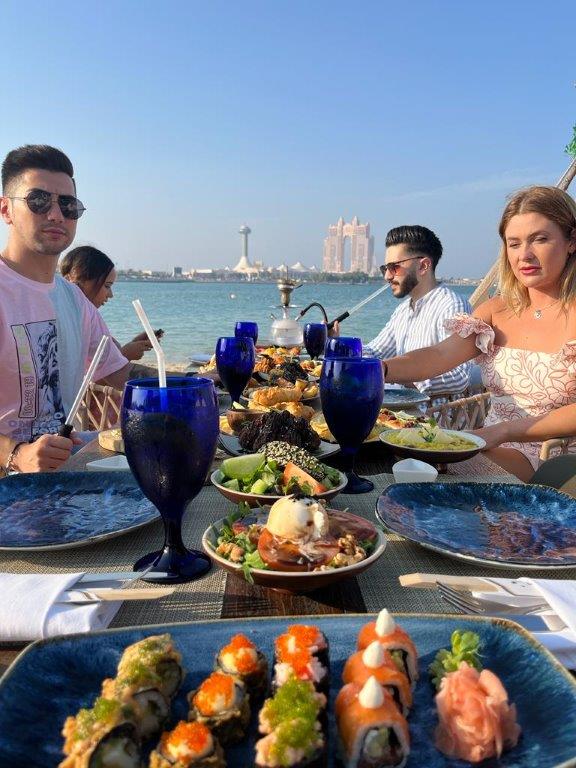 Satisfy your sweet tooth cravings with a variety of sumptuous desserts that will leave you wanting more. The live cooking stations and numerous food stalls will tease your senses, making the whole affair more lively and engaging. Be entertained with live music and let tropics sway you away.
The seaside buffet brunch price starts at only AED 199, so don't miss out on this perfect weekend escape.
Dhs199 (soft beverages), Dhs299 (house beverages with pool and beach access), Dhs100 kids (6-12 years old), Free (below 6 years old). Saturday 1pm-4pm. West Bay Lounge, Radisson Blu Hotel & Resort Abu Dhabi Corniche. (054 586 4442). Online Table Booking: https://widget.servmeco.com/?oid=773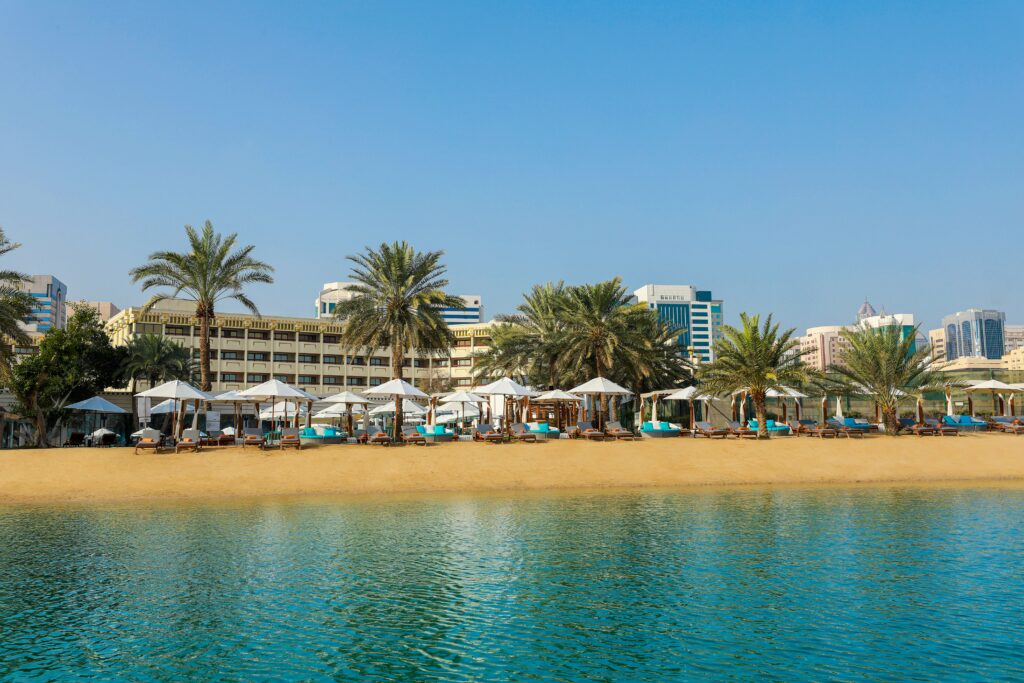 A Little Tuscany Summer Weekend at Le Meridien Abu Dhabi
If you're in the mood for Italian classics, Little Tuscany's Weekend Brunch at Le Meridien Abu Dhabi is the perfect option.
Escape to Meridien Plaza's rustic appeal and enjoy a family-friendly brunch that's the perfect affordable getaway for everyone!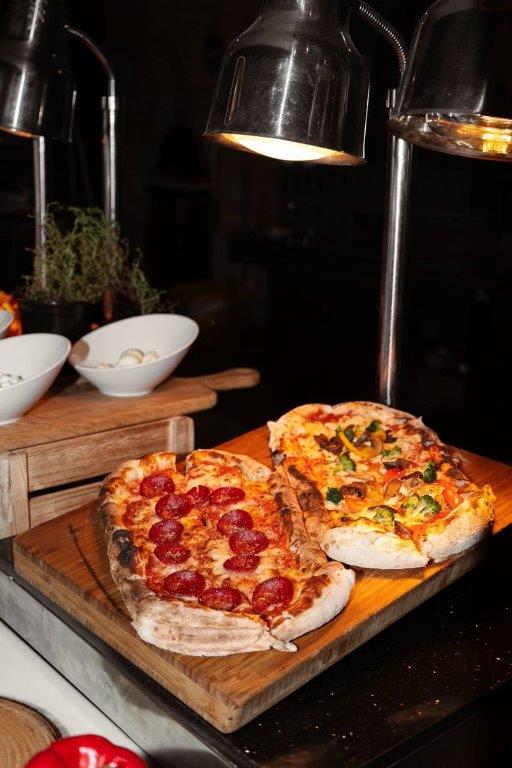 Starting with a sharing platter of freshly made focaccia, mixed bruschetta, house salad, frito mista, and mozzarella sticks, guests can then choose from a made-to-order pasta station or build their own pizza with a variety of toppings.
And the dessert options are just as tempting, with lemon meringue pie, tiramisu with Oreo crumble, and more.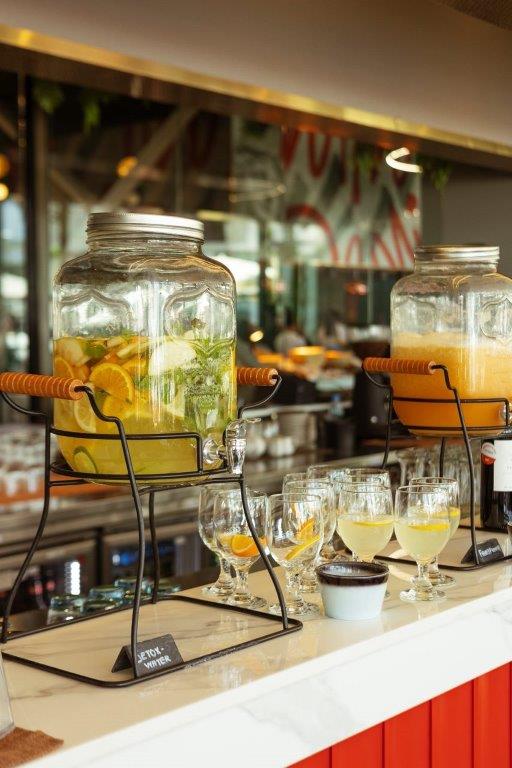 Prices start at AED 129 for food-only brunch, and you can add a soft package for just AED 20 or three hours of wine and beer for AED 80 at the pool bar and restaurant.
Plus, take advantage of exclusive resort access prices, with adults at AED 50 for pool and beach access and kids under 12 enjoying brunch and resort access for just AED 65.
Dhs129 (food only), Dhs20 (additional fee for soft package), Dhs50 (additional fee for three hours of unlimited house wine and beer), Dhs 120 (additional fee for three hours of Prosecco package), Dhs80 (additional fee for pool and beach access), Dhs65 (food and resort access for kids under 12 years old), Saturday & Sunday 12:30pm – 4pm. Meridien Plaza, Le Meridien Abu Dhabi (056 688 5361), Online Table Booking: https://widget.servmeco.com/?oid=730.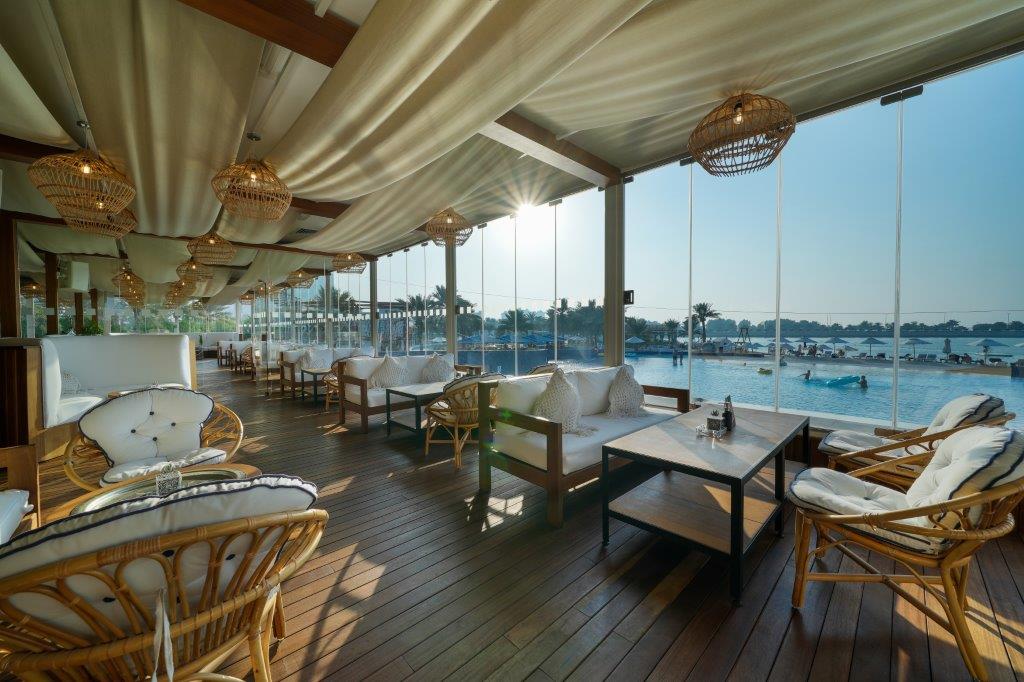 Sunset Appetito, Prosecco, Wine, and Delicious Canapés Await!
Whether you want to unwind after a long day at work or have a late-night craving, you can always count on the Vertigo Lounge to provide you with a delightful experience. Imagine sipping on your favorite glass of wine while watching the sun slowly set over the shimmering waters of the Corniche. It's truly a mesmerizing sight that will leave you feeling captivated and at peace.
Combine the captivating venue with an equally amazing offer. Introducing the brand-new Sunset Appetito at Vertigo Lounge in Radisson Blu Abu Dhabi Corniche, an indulgence of two glasses of exquisite prosecco or wine, perfectly paired with a delicious canapé platter. This offer is guaranteed to leave you amazed and satisfied.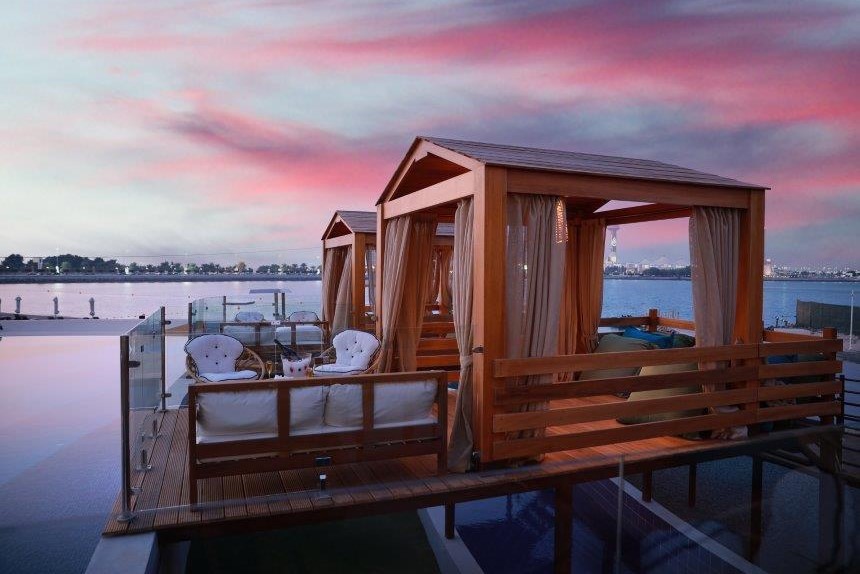 As you bask in the breathtaking panoramic views of the famous Abu Dhabi Corniche, skilled chefs at Vertigo in Radisson Blu Hotel & Resort Abu Dhabi present guests with a meticulously crafted. Pepare to be dazzled by the exquisite flavors that dance on your palate, as each bite-sized creation showcases their culinary artistry and attention to detail.
The Sunset Appetito offer awaits you Tuesday – Sunday from 5 pm to 1 am, providing the perfect escape from the ordinary. Whether you seek an intimate rendezvous or a joyous gathering with friends, our opulent setting and impeccable service will ensure that your experience is nothing short of extraordinary.
Dhs129. Daily (except Monday) 5pm-1am. Vertigo Bar & Lounge, Radisson Blu Hotel & Resort Abu Dhabi Corniche. (02 692 4888).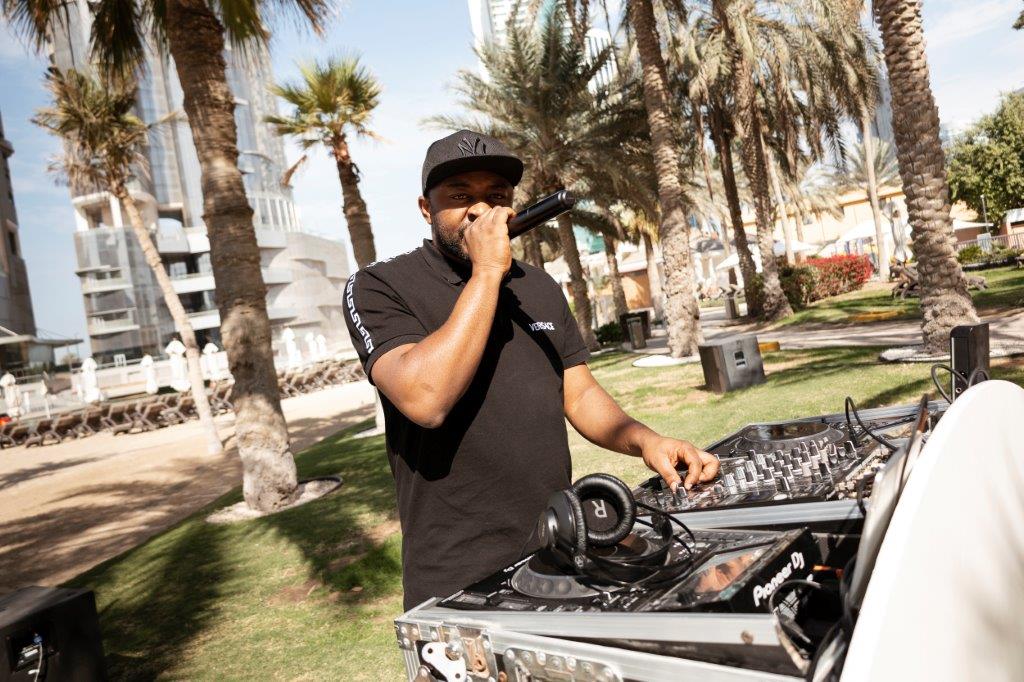 Weekend Sundowner, Relaxing Sunset Drinks at Sheraton Abu Dhabi Corniche.
Sheraton Abu Dhabi's Sundowner offers two hours of unlimited beverages, mouth-watering pass-around tapas, and access to the resort's pool and beach every Thursday, Friday, and Saturday from 5-7pm.
With a cool beverage in hand, unwind on a sunbed while admiring the mesmerizing sunset views. It's the ideal location to chill with friends because there is a DJ playing great music by the pool.
Dhs99 (2-hours of unlimited house beverages with fresh towel and sunbed), Thursday, Friday, Saturday 5pm-7pm. Pool Bar, Sheraton Abu Dhabi Hotel & Resort Corniche (050 317 4253).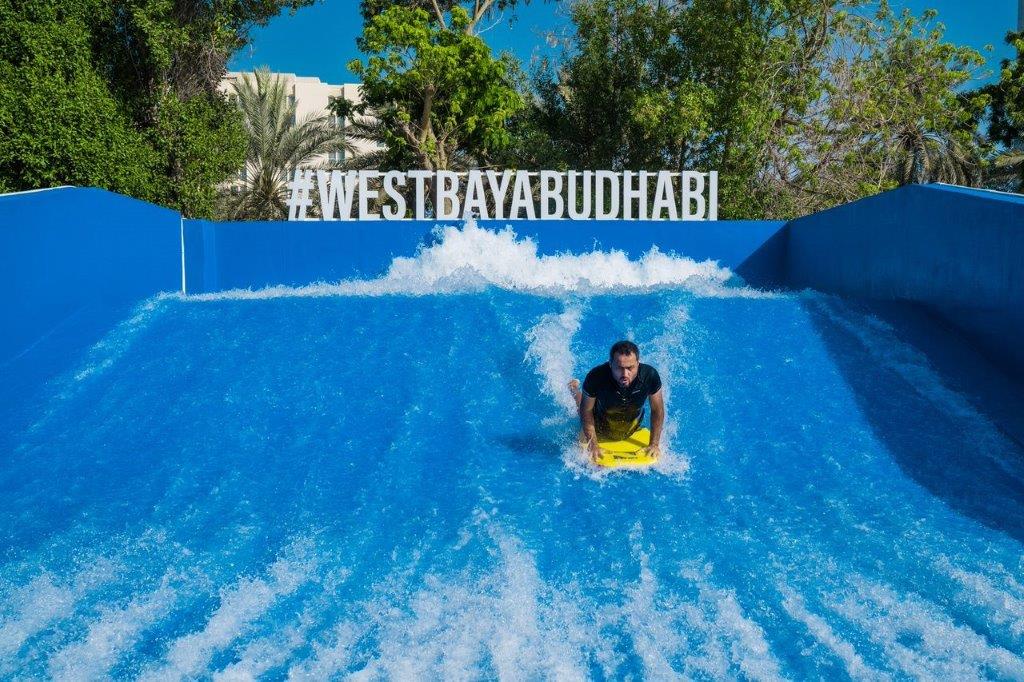 Surf Up to an Unforgettable Summer at West Bay Abu Dhabi Corniche
Radisson Blu Hotel & Resort Abu Dhabi Corniche, has recently launched an exciting new facility, the Surf Pool. Thrill-seekers, adventure enthusiasts and guests have something add to their already exciting stay at the newly renovated resort.
Not just ordinary pool, the new Surf Pool is designed to simulate the waves of the ocean, providing a surfing experience like no other. It is a perfect addition to the bursting adventures at West Bay Resort and Beach which complements the plethora of activities and long list of thrilling things-to-do that guests can already enjoy.
Experience the new Surf Pool for a day for just AED 200, in addition to the pool and beach pass ticket.
Dhs200. Daily 10am-6pm. West Bay Abu Dhabi, Radisson Blu Hotel & Resort Abu Dhabi Corniche. (02 692