This December, the iconic hotel on Al Maryah Island will be offering a variety of curated Christmas and New Year experiences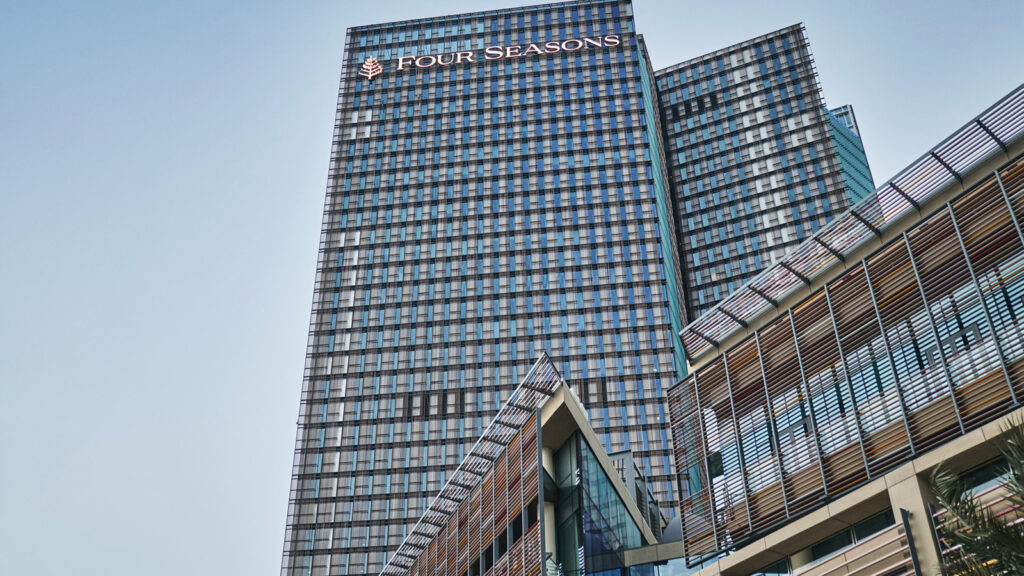 Four Seasons Abu Dhabi invites guests to enjoy a memorable festive season of diverse culinary experiences at Butcher & Still and Café Milano.
'Merry Christmas' Christmas Eve Dinner – Butcher & Still
Butcher & Still invites families and friends to savor a special Christmas dinner inspired by the 1920's Chicago-style steakhouse. Chef Marshall Roth combines traditional festive favourites with a unique twist, offering a delightful menu that includes nourishing seasonal winter squash soup, golden roasted turkey roulade, and a heart-warming homemade pecan pie served with generous amounts of whipped cream, salted caramel sauce and cinnamon nutmeg drizzle.
The 'Merry Christmas' Christmas Eve dinner is available to enjoy on Sunday, December 24 from 1pm to 4 pm. A soup, salad, turkey main and dessert are all priced à la carte.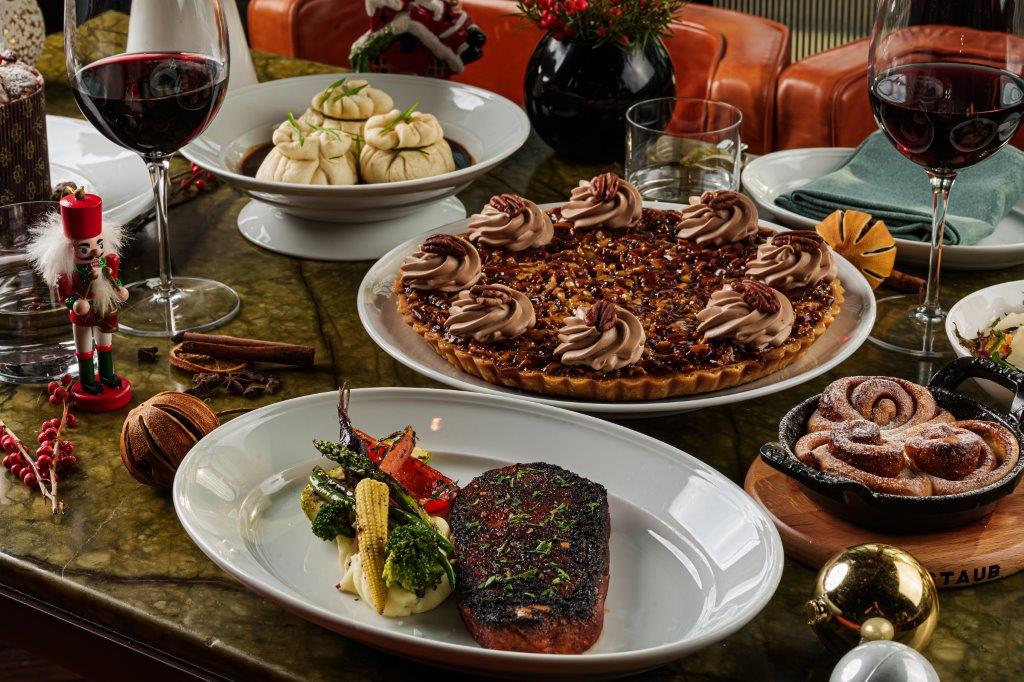 Christmas Brunch – Butcher & Still
Experience an extraordinary Christmas brunch at Butcher & Still, inspired by the elegance of the 1920's. Filled with the mouthwatering aromas of slow-roasting meat, the buffet-style Christmas Brunch features a mesmerizing fusion of enticing live barbecue stations, and pass-around sharing platters served straight to the tables.
Chef Roth and the culinary team have rolled up their sleeves to curate bespoke festive specials such as stuffed turkey roulade and traditional Christmas sweets that include homemade panettone, mince pies and eggnog panna cotta.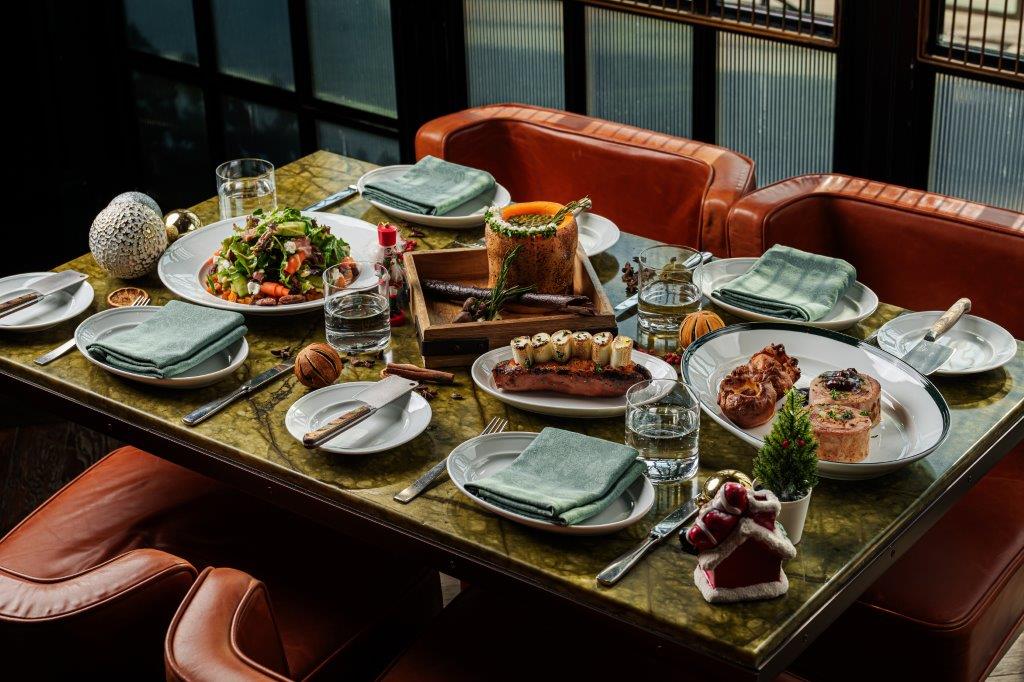 The festive mood is enhanced with interactive drinks stations serving classic cocktails, while a wide selection of premium grapes and other refreshing beverages are also available to sample at leisure.
The Christmas Brunch will take place on Monday, December 25, between 1pm and 4pm. Packages are priced AED 495 per person including soft beverages, AED 620 per person including grapes and AED 750 including champagne.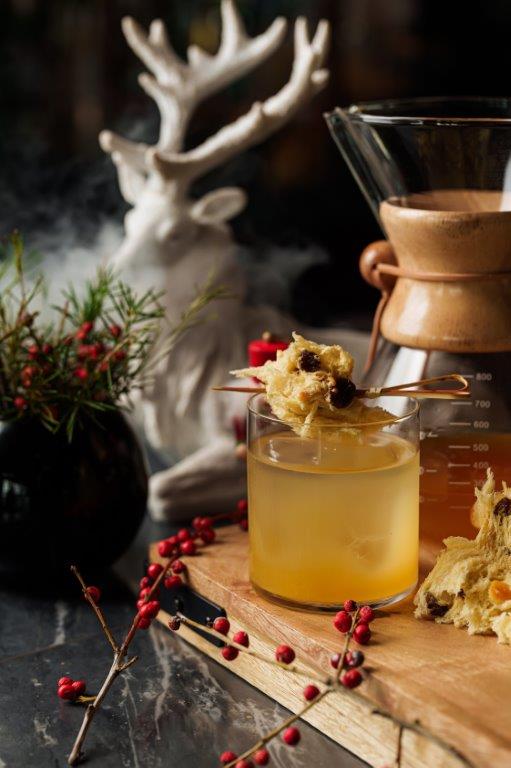 New Year's Eve – Butcher & Still
Celebrating New Year's Eve at Butcher & Still is a long-standing tradition with many UAE residents, and this year's party looks set to be the venue's most unmissable one yet.
As always, the unique, 1920s-style Chicago steakhouse is pulling out all the stops and hosting a chic, elegant and retro-inspired gathering to remember.
Providing the perfect way of reflecting on the past twelve months and welcoming 2024, guests are invited to ease their way into the New Year with an array of premium prime cuts, delicious sides, decadent desserts and refreshing prohibition-inspired cocktails.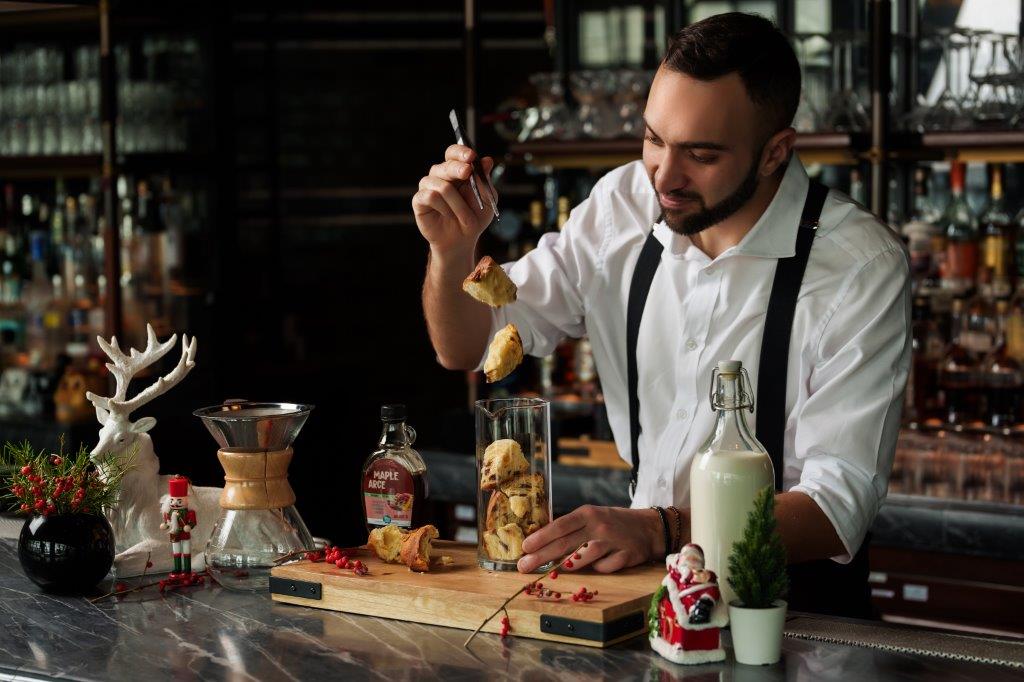 Offering incredible firework views from Butcher & Still's legendary waterfront terrace, and tunes from a live DJ, guests are invited to feast, mingle and dance long into the night.
The New Year's Eve party will take place on Sunday, December 31, from 7pm until late. Food and beverages are priced à la carte.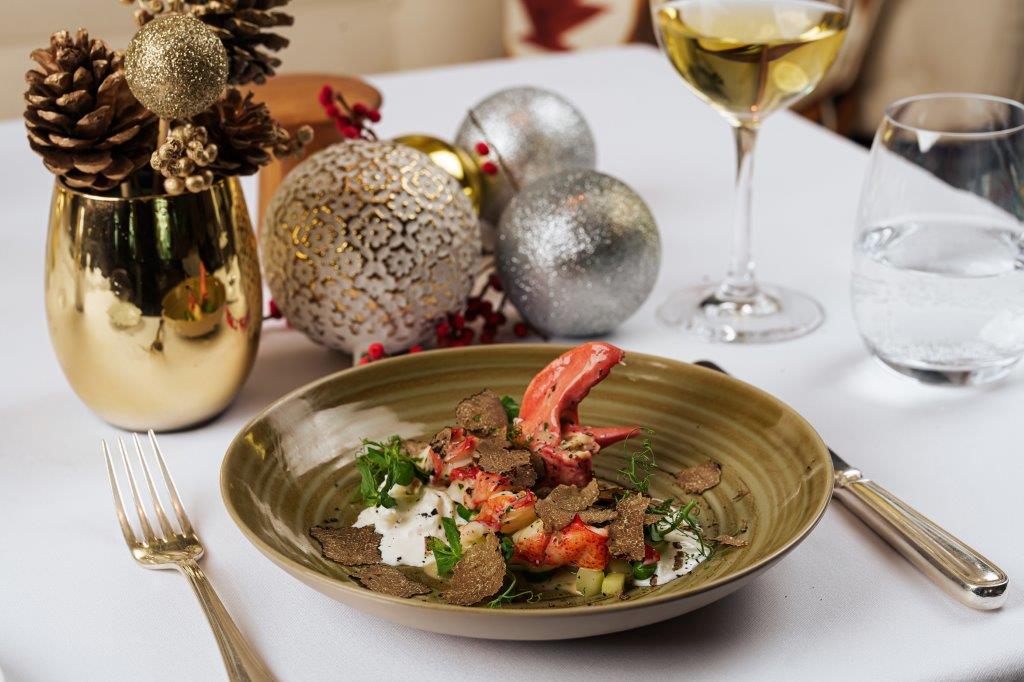 Christmas Eve 'Feast of the Seven Fishes – Cafe Milano
Inspired by the traditional Southern Italian Christmas Eve celebration, Café Milano's Christmas Eve Feast of the Seven Fishes menu is a one of its kind experience in Abu Dhabi.
Showcasing the world's finest fish and shellfish, guests can indulge in seafood starters and main courses, such as baked herb-crusted meagre fillet, roasted monkfish, and roasted jumbo prawns. The festive menu concludes with Chef Delfino Chiarello's signature festive desserts or 'al cioccolate,' featuring hazelnut mousse coated in dark chocolate and served with rosemary apricot sorbet.
The Christmas Eve 'Feast of the Seven Fishes' menu is exclusively available on Sunday, December 24. Dishes are priced à la carte.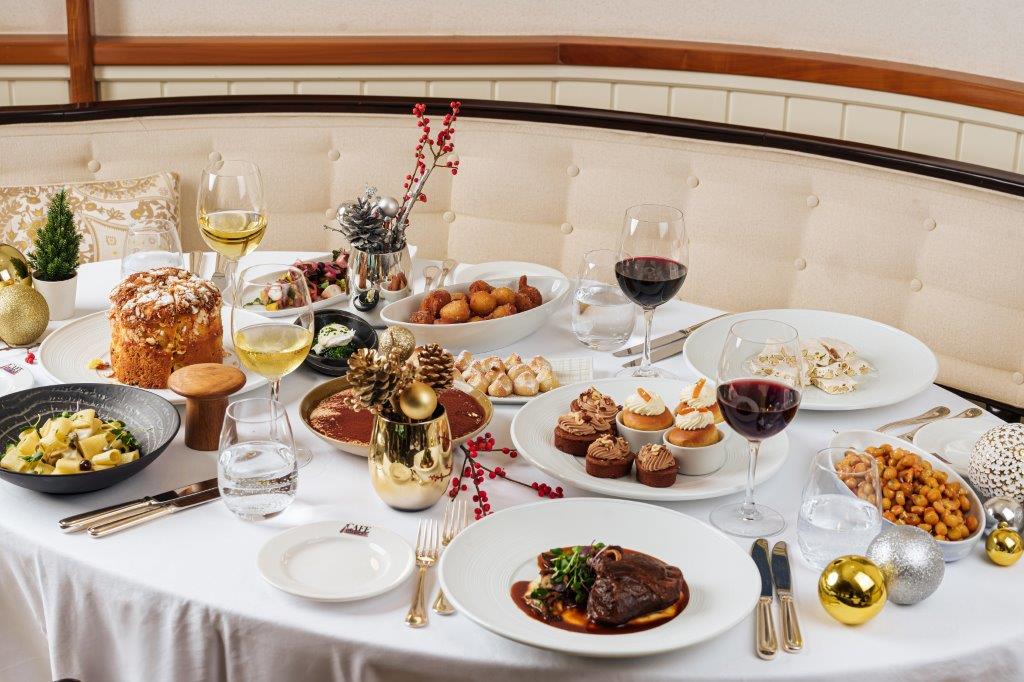 Christmas Brunch – Cafe Milano
For this year's Christmas Day, loved ones are invited to gather together and celebrate like the Italians do at Café Milano, the sister restaurant of the award-winning Cafe Milano in Washington, DC.
Providing a homely and relaxed setting for a magical Christmas Brunch, guests are encouraged to celebrate, unwind and feel completely at home as the opening sharing-style antipasti are served directly to the table. The festive experience begins with homemade veal and chicken tortellini pasta, roasted octopus salad, tuna tartare and many more light and tasty dishes that are sure to tantalise every palate.
Finally, no Italian Christmas Day is complete without a traditional panettone. Featuring homemade panettone, tiramisu, classic Ricciarelli cookies and much more, the show-stopping dessert spread provides the perfect conclusion to the joyful festive experience.
The Christmas Brunch at Café Milano takes place on Monday, December 25 from 12pm to 4pm. Packages are priced AED 420 with soft drinks, and AED 520 with house beverages. The children's menu is priced AED 210.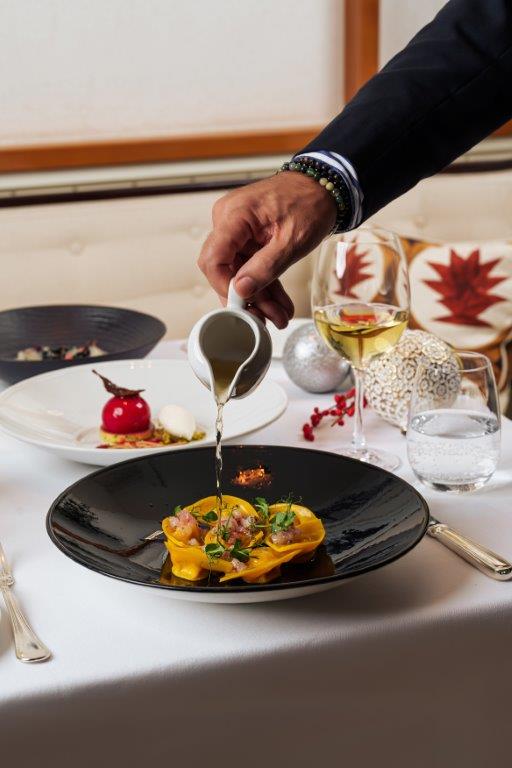 New Year's Eve 2023 – Cafe Milano
Welcome the new year at Café Milano with a six-course Italian-style dinner prepared by Head Chef Delfino Chiarello. Providing the perfect way to close 2023 and welcome in the new year, the bespoke six-course menu spans the finest specialities of Italy.
The menu includes gourmet dishes such as grouper carpaccio, mixed-fish ravioli, roasted and braised wagyu beef, and a refreshing 'la sfera' dessert.
Guests can choose between dining in the bright and cozy dining room, or out on the beautiful waterfront terrace, and enhance their experience even further by exploring the restaurant's vast collection of premium quality Italian grapes.
Providing an idyllic spot to watch the fireworks over the waters of Al Maryah Island, the New Year's Eve dinner at Café Milano is set to be a magical night to remember.
To reserve a table for any of the above experiences, call +971 2 333 2444 or email [email protected]. Alternatively, guests can chat with the restaurant team on the Four Seasons App.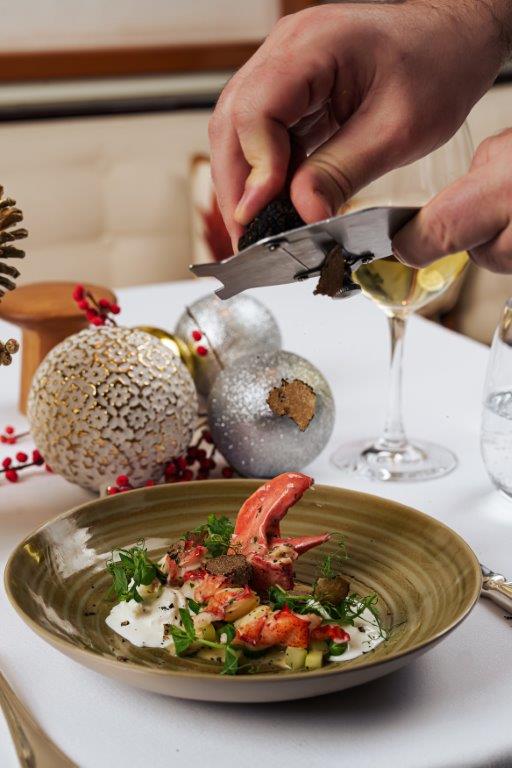 –