Saadiyat Island is named the Middle East's Leading Beach Destination by the World Travel Awards 2023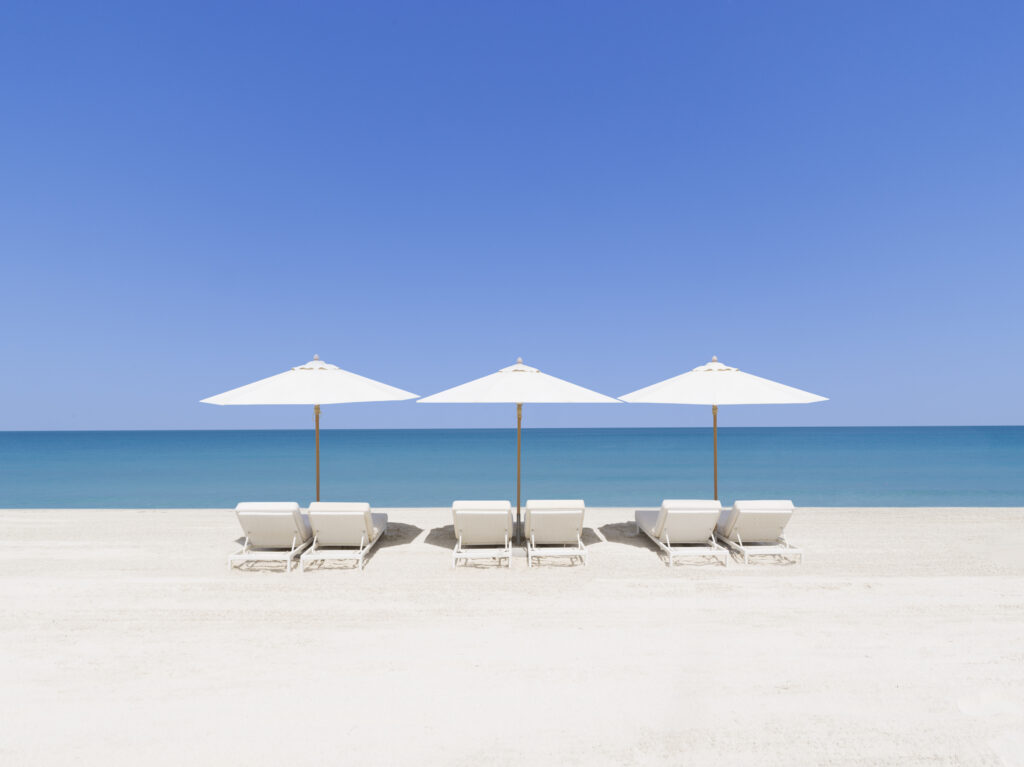 For the 12th consecutive year, Saadiyat Island Abu Dhabi has been titled as the "Middle East's Leading Beach Destination" by the World Travel Awards, dubbed the "Oscars of the Travel Industry", reaffirming its position as the Middle East's #BestBeach destination. Offering a blend of luxurious resorts, exquisite fine dining experiences and pristine white-sand beaches, the destination welcomes guests to immerse themselves in the serenity and allure of idyllic beaches that guarantee a truly unforgettable experience.
Begin your journey at Kai Beach, a serene escape where guests can unwind and rejuvenate away from the busy city. Set against the tranquil backdrop of the Arabian Gulf, Saadiyat Beach Club is the epitome of luxury and relaxation, offering guests the ultimate experience with idyllic settings, fine dining restaurants, an outdoor swimming pool and private cabana or lounge on the beach, where playful bottlenose dolphins make frequent appearances.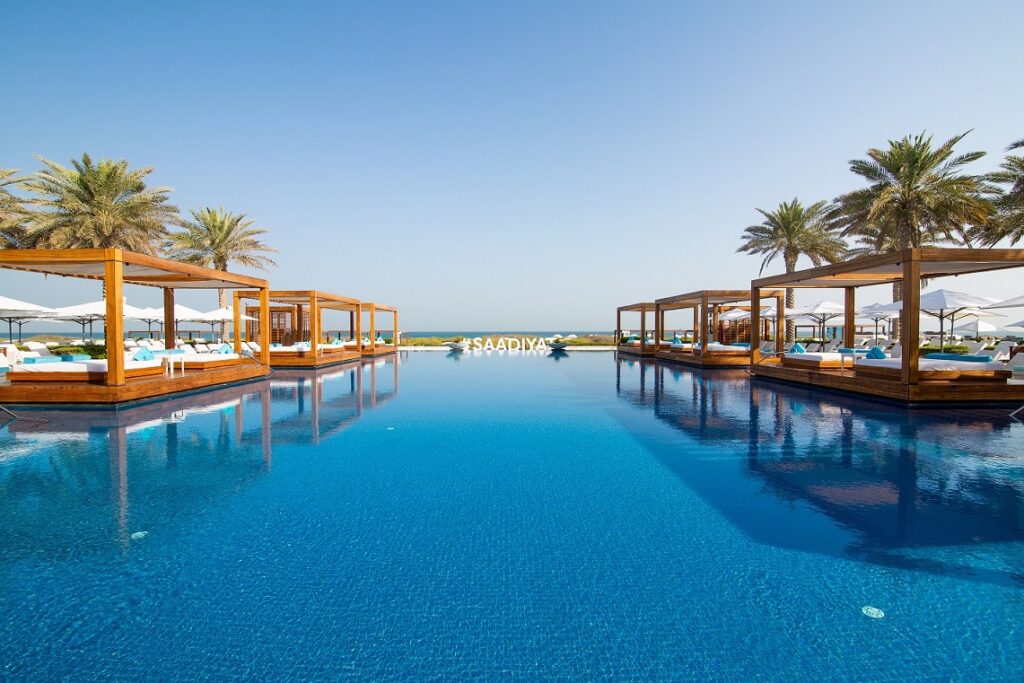 Or stop on by Soul Beach, a stunning coastal retreat that promises a truly memorable day in paradise. Whether you're looking to bask in the sun, take a refreshing dip in the crystal-clear waters, or simply savor the tranquil ambiance, Soul Beach is the perfect destination to relax, unwind, and make lasting memories of your visit to this idyllic beachfront haven. For those looking for a beautiful promenade with breath-taking views of the Arabian Gulf, you will be spoilt for choice at Mamsha Al Saadiyat, a beachfront community with a wide array of restaurants and cafes.
Saadiyat Island Abu Dhabi features an array of luxurious five-star resorts, enhancing the unparalleled beach experience with lush greenery and serene turquoise shores. The prestigious resorts on the island include Jumeirah at Saadiyat Island Resort, Park Hyatt Abu Dhabi Hotel and Villas, Saadiyat Rotana Resort & Villas, The St. Regis Saadiyat Island Resort, Rixos Premium Saadiyat Island, and Nurai Island.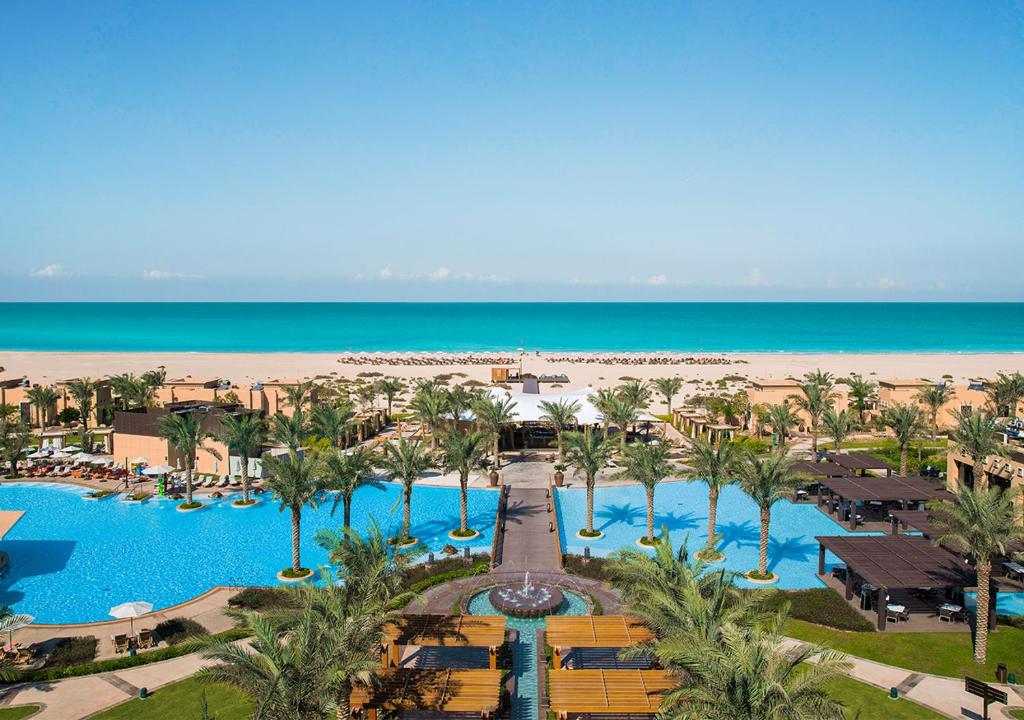 Dedicated to preserving its natural environment, safeguarding its indigenous wildlife and fostering a harmonious and sustainable destination, Saadiyat Island is home to a diverse ecosystem of protected marine and wildlife animals, connecting residents and visitors to Abu Dhabi's pristine nature. While Arabian gazelles frequently grace the grounds of Saadiyat Beach Golf Club, visitors may also witness endangered hawksbill turtles as they seasonally choose Saadiyat Island's beaches for nesting.
Set in the heart of Abu Dhabi's cultural hub of Saadiyat Island, Manarat Al Saadiyat invites guests to be inspired while exploring a diverse range of artistic expression with its year-round curated exhibitions, film screenings, performances, workshops and drop-in studio spaces. The iconic Louvre Abu Dhabi, known for its stunning architecture and extensive art collection, welcomes the public to explore its magnificent galleries. Additionally, the Abrahamic Family House invites visitors to connect spiritually, explore and reflect.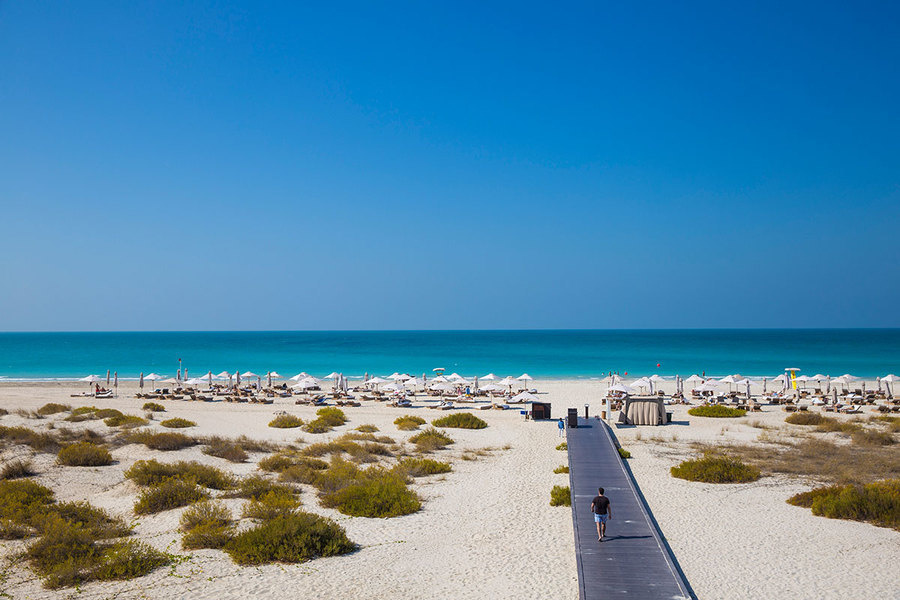 The Middle East's leading and award-winning beach destination, Saadiyat Island Abu Dhabi promises its guests extraordinary and enriching experiences that will transport them on a profound journey with enchanting natural landscapes, beautiful white sand beaches, thriving wildlife and marine life, luxurious resorts, and a vibrant culture and entertainment scene.
For more information on Saadiyat Island, please visit https://saadiyatisland.ae/