Head on over to try some exciting new Ramen bowls and some of the best sushi in town.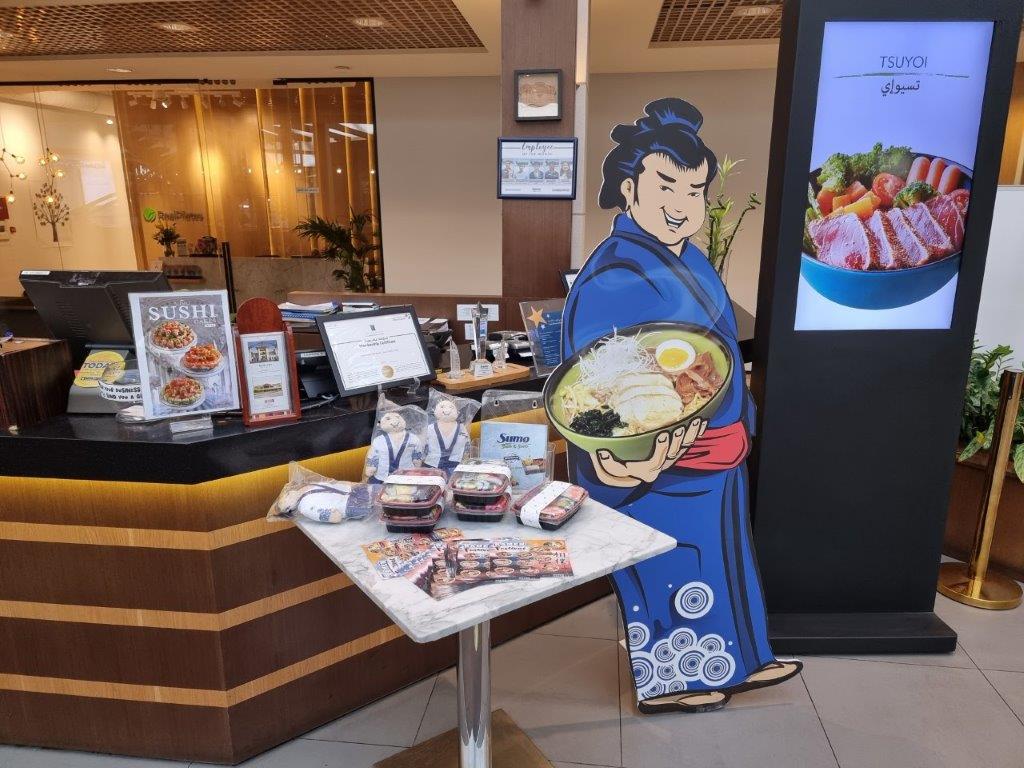 Sumo Sushi & Bento is home to some of the finest sushi in town and when they have their festivals like the ongoing Ramen Festival we just can't resist going over and indulging ourselves.
With so many convenient locations across Abu Dhabi and Dubai there is hardly any excuse not to visit, so off we go to the Town Centre, Jumeirah ready to dig in and enjoy the Ramen Festival.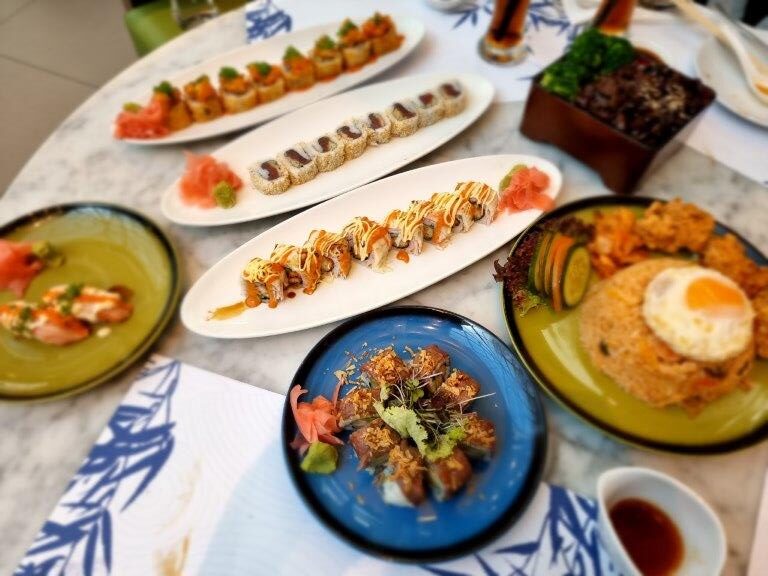 The Venue
Located bang in the middle of the huge atrium of the Town Centre, it's a bright and inviting venue that you just can't miss. There is a neat wooden central island surrounded by a variety of seating options tastefully done up in light green and white, very inviting.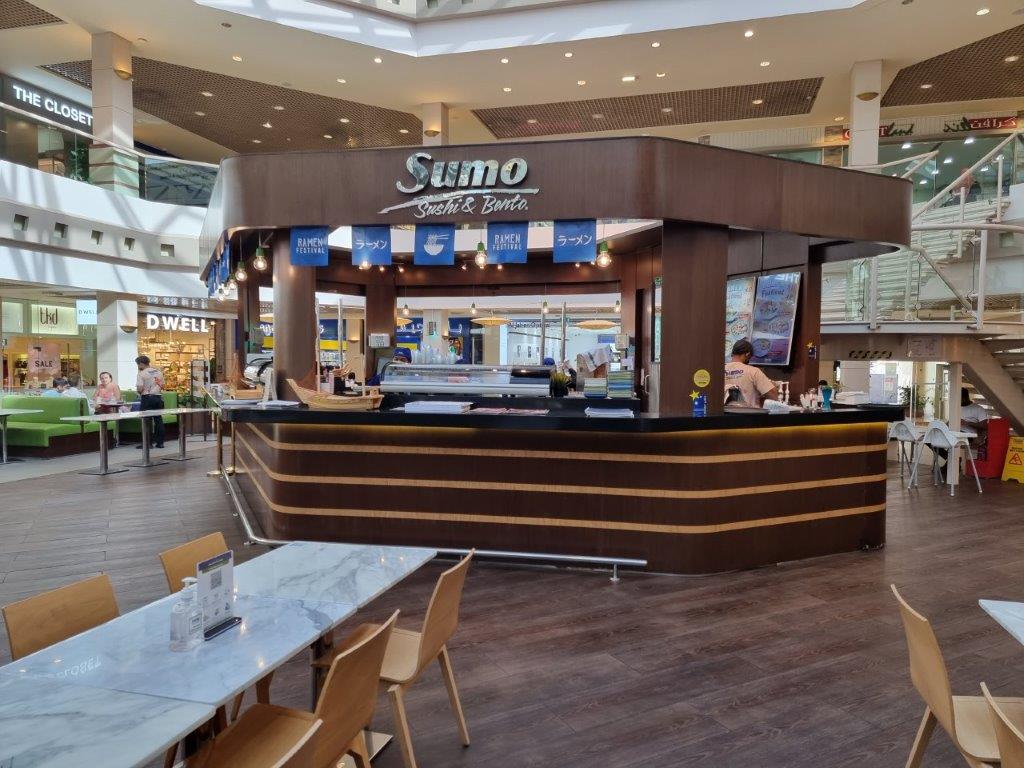 We are warmly greeted by Sherwin, the dining supervisor, who ushers us to one of the cosy round booths and makes sure we are in good hands. They have a cool system where you scan the QR code on the table and order directly from your mobile device, which makes life so much easier.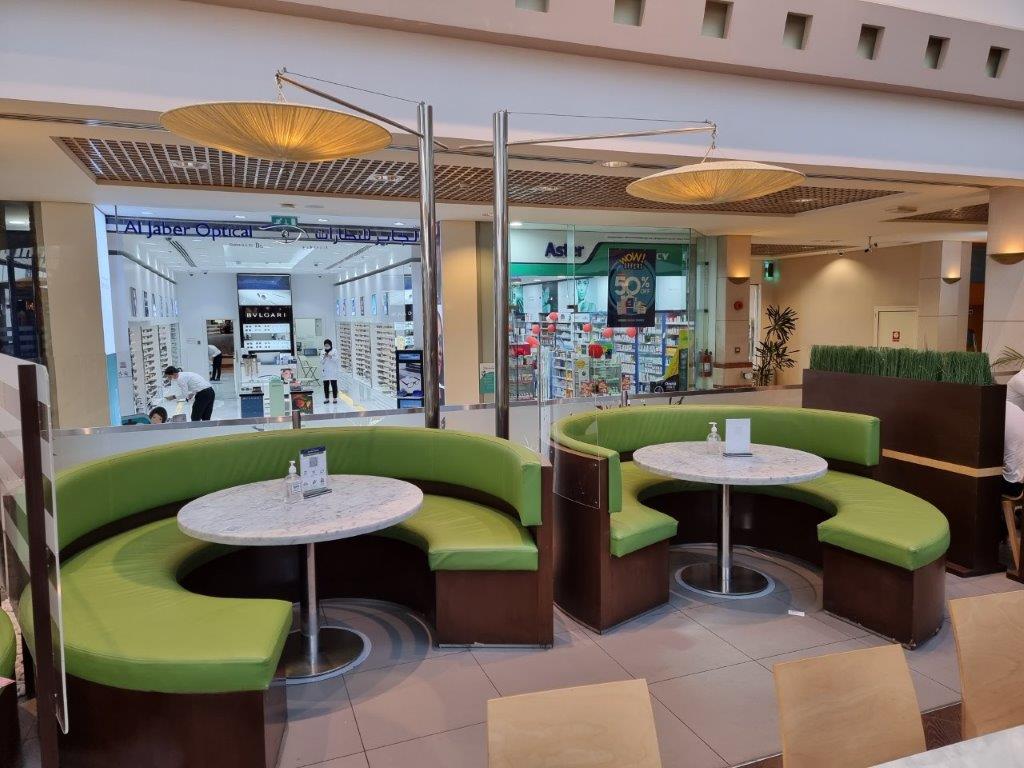 The Food
There is so much to try, apart from the regular menu they have a daily specials menu and an entire Ramen Festival menu with a huge variety of Ramen to try.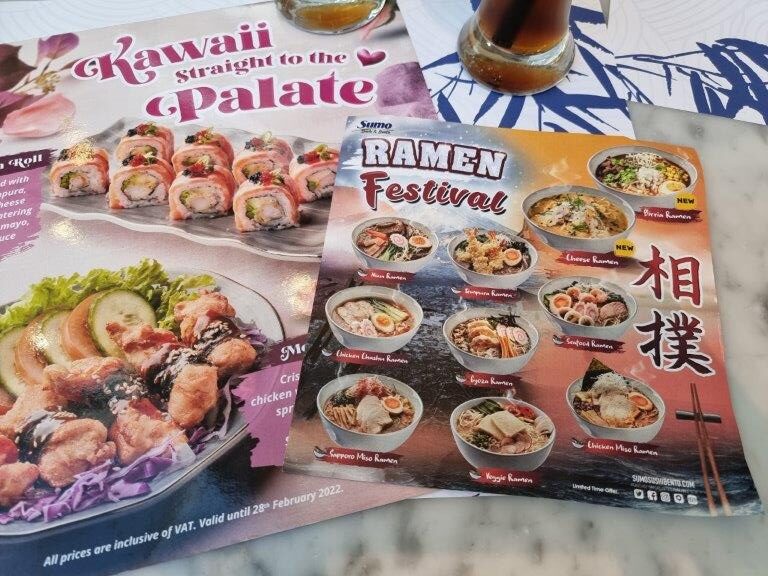 We order their famous bottomless Ice Teas, the lemon and the passion fruit ones are absolutely amazing with a perfect balance of sweet and tartness.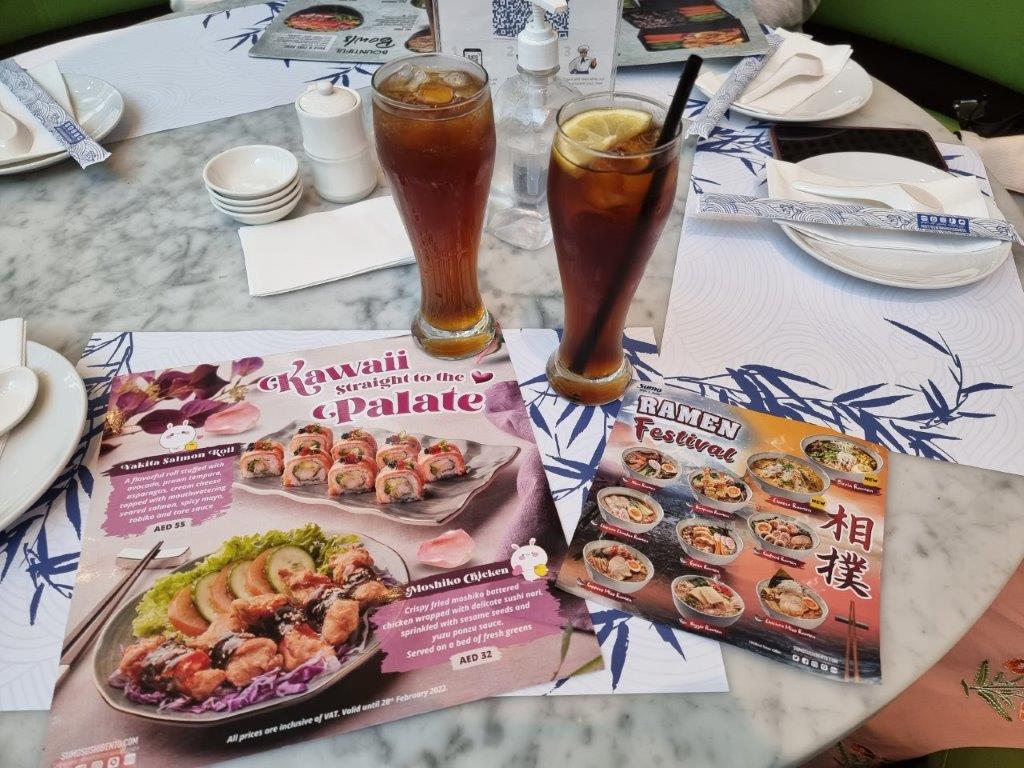 No meal at Sumo Sushi can start without their signature Rock N' Roll shrimp, deep-fried in tempura and coated with a spicy Mayo sauce those rock shrimp are an absolute delight.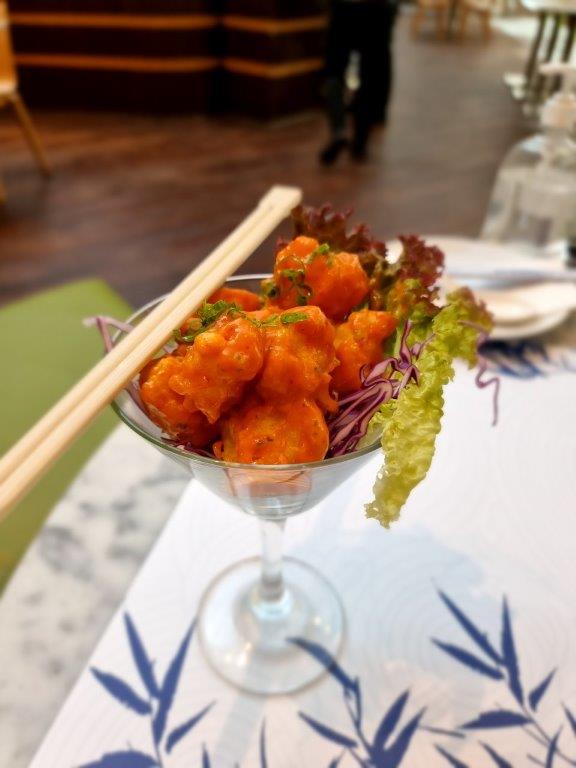 The wagyu steak rolls are another superb appetizer option, slivers of wagyu steak delicately wrapped around enoki and baby asparagus with a drizzle of their wagyu sauce, lip-smacking good!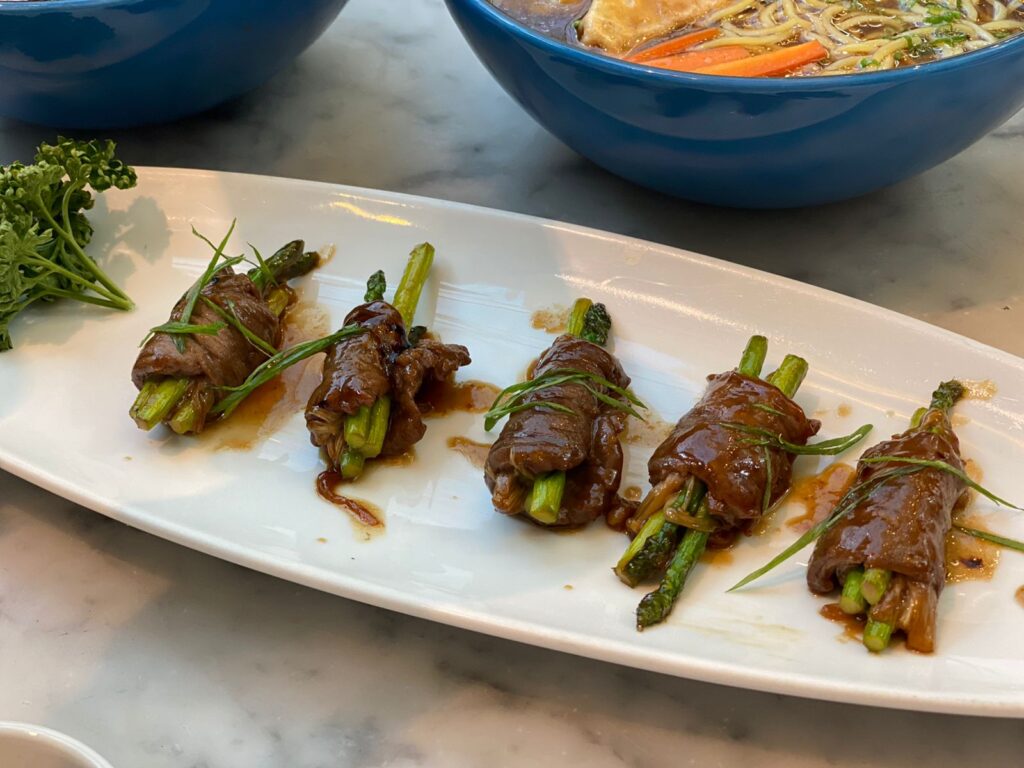 Now it's time for the Ramen, we try the new Birria Beef Ramen, a hearty bowl of nicely spiced broth with beef marinated in the classic Mexican Birria style adding nice flavours to the dish, it's an absolute must-try, superb flavours, and the beef, oh it literally melts in your mouth.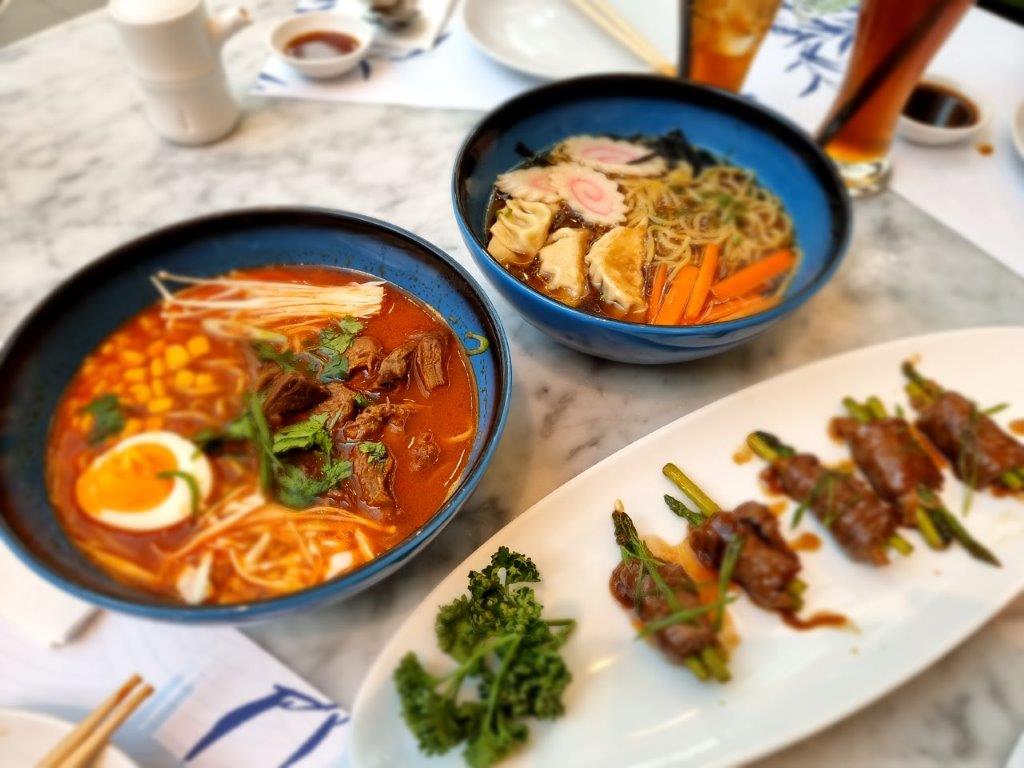 The Chicken Ramen is another highlight, perfectly flavoured with a hint of spice, again an absolute delight. The portions are huge and perfect for sharing.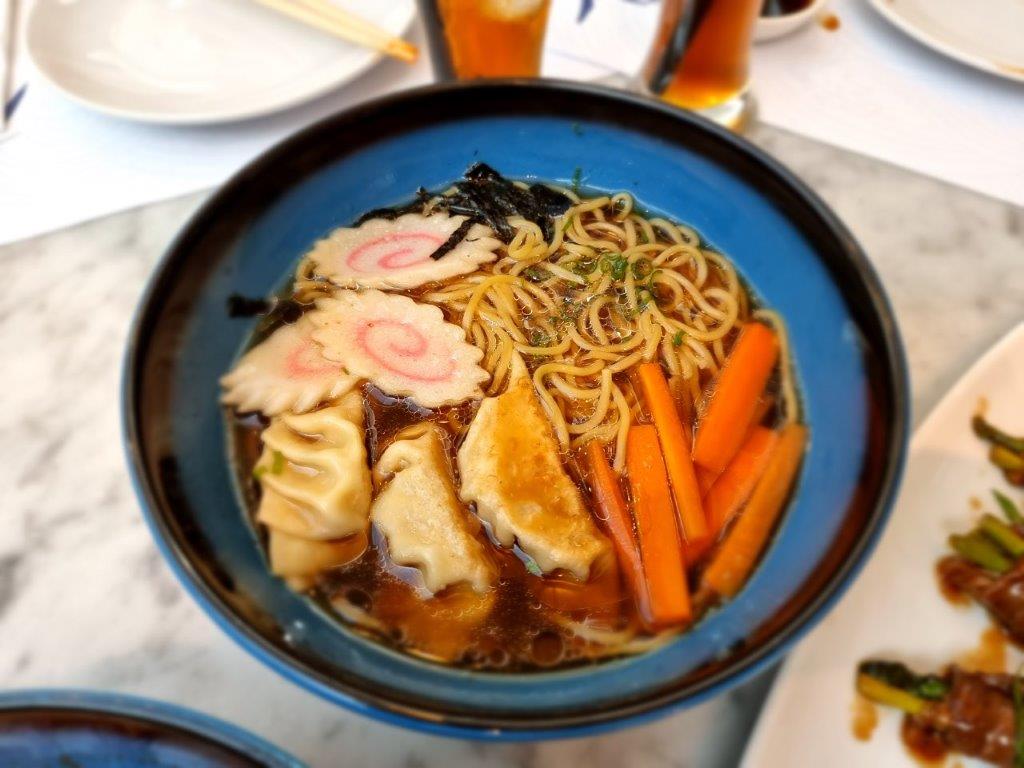 It's time for the sushi, we start with the Sakura, a superbly elegant presentation with wagyu beef wrapped around tempura shrimp, avocado and asparagus, highly flavourful.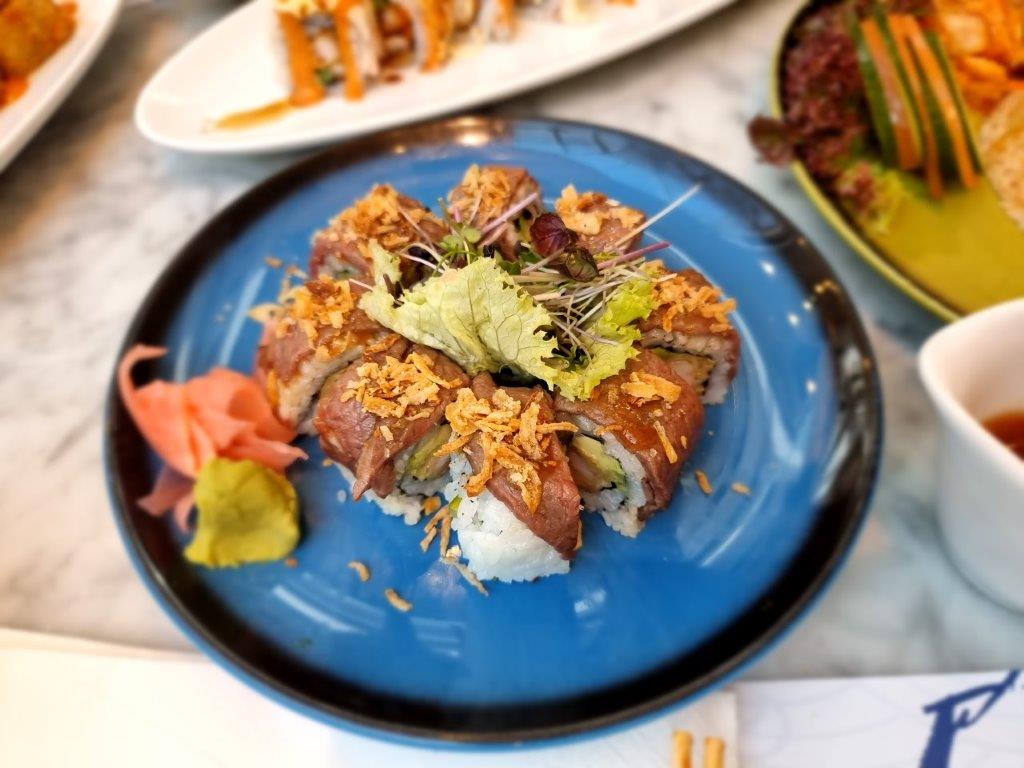 The Dynamite rolls are next, deep-fried with crabstick, mozzarella, avocado and asparagus topped with a rock shrimp, they are a must-try.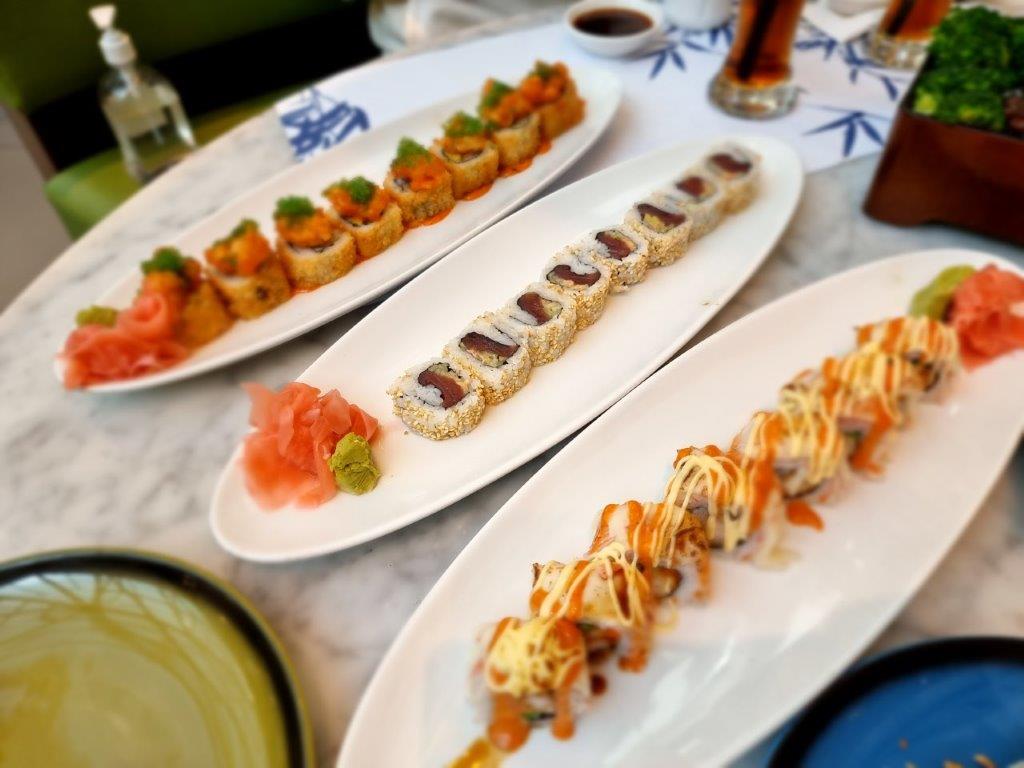 The Neptune rolls are another must try, one of their originals with tobiko, tempura shrimp and avocado drizzled with melted mozzarella cheese, great flavours and stunning presentation.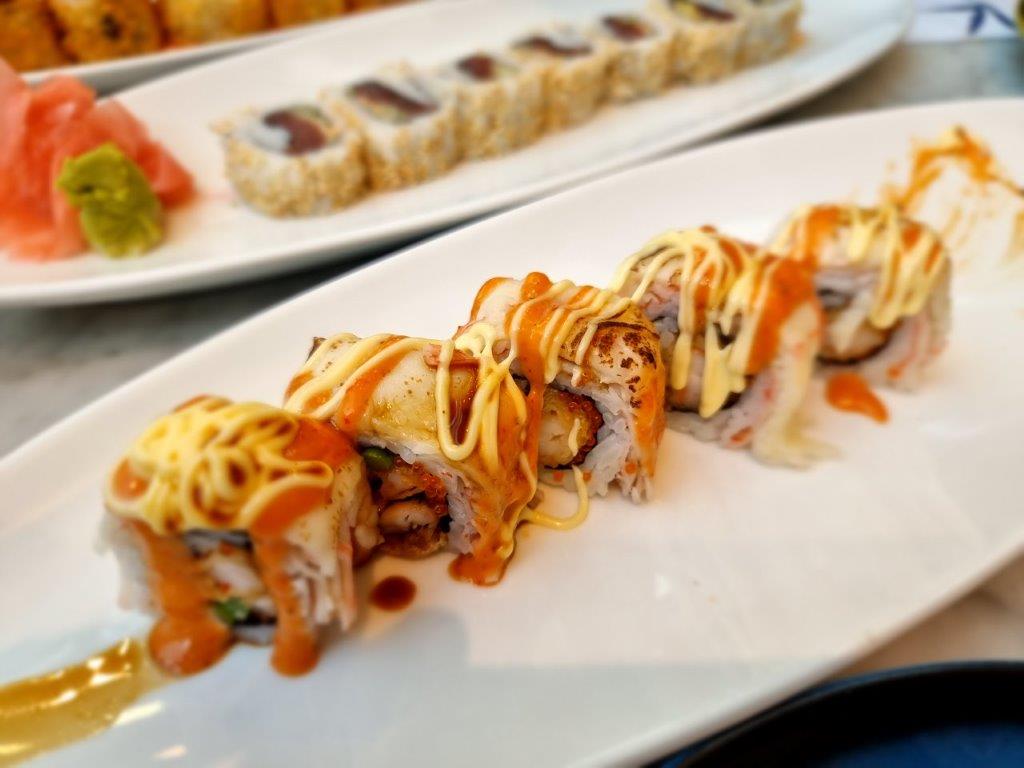 We get carried away and order too much. The spicy tuna is amazing and so is the spicy garlic salmon, each dish is so exquisitely presented, it's the definition of Instafood.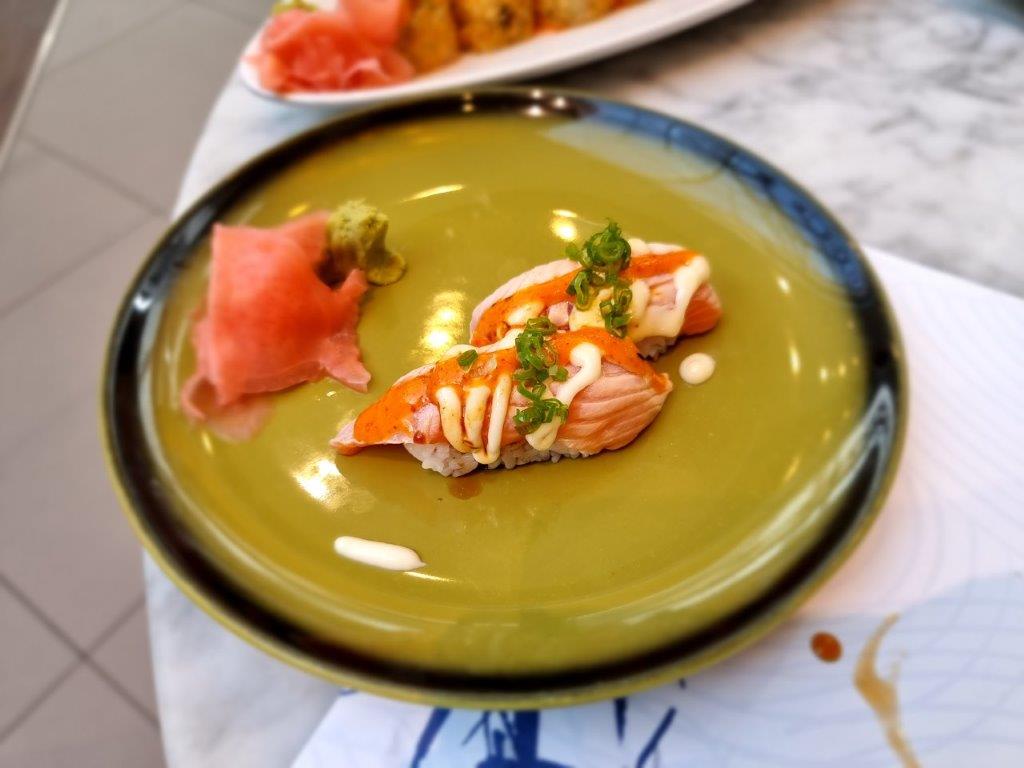 We have to try the bento, so we try the BBQ beef with broccoli on a bed of jasmine rice served in a super neat, polished wooden box and loved it.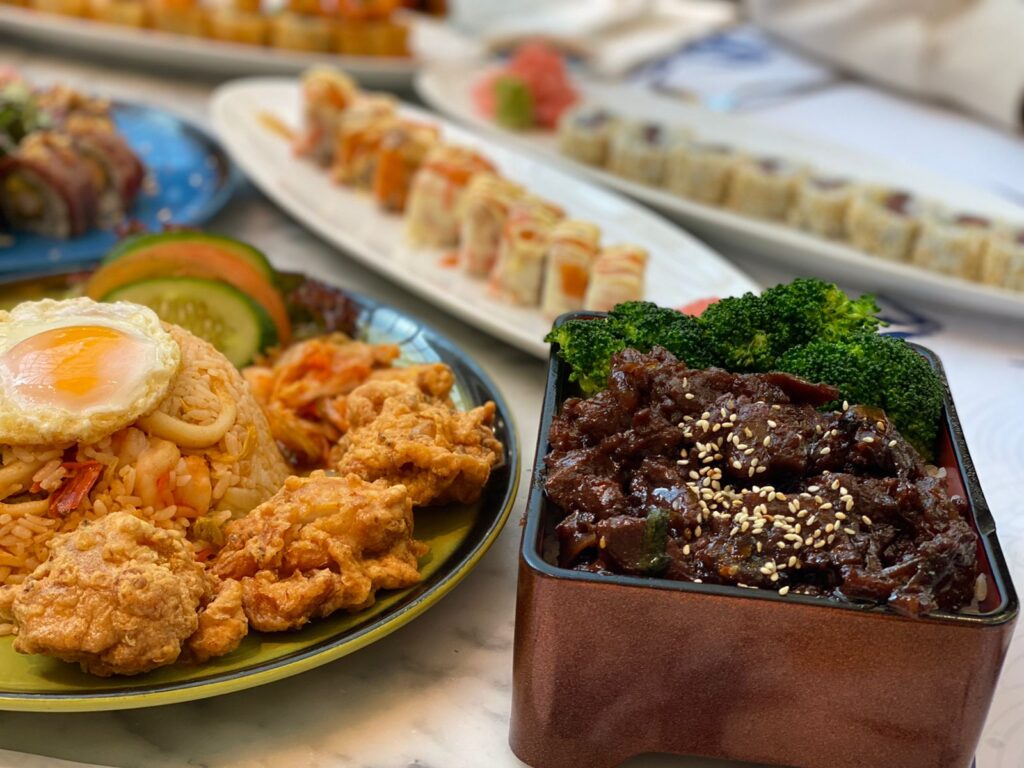 The kimchee fried rice caught our attention, turned out to be a fantastic dish, an explosion of seafood with karage chicken and kimchee on the side, perfectly flavoured, and it's actually a meal in itself.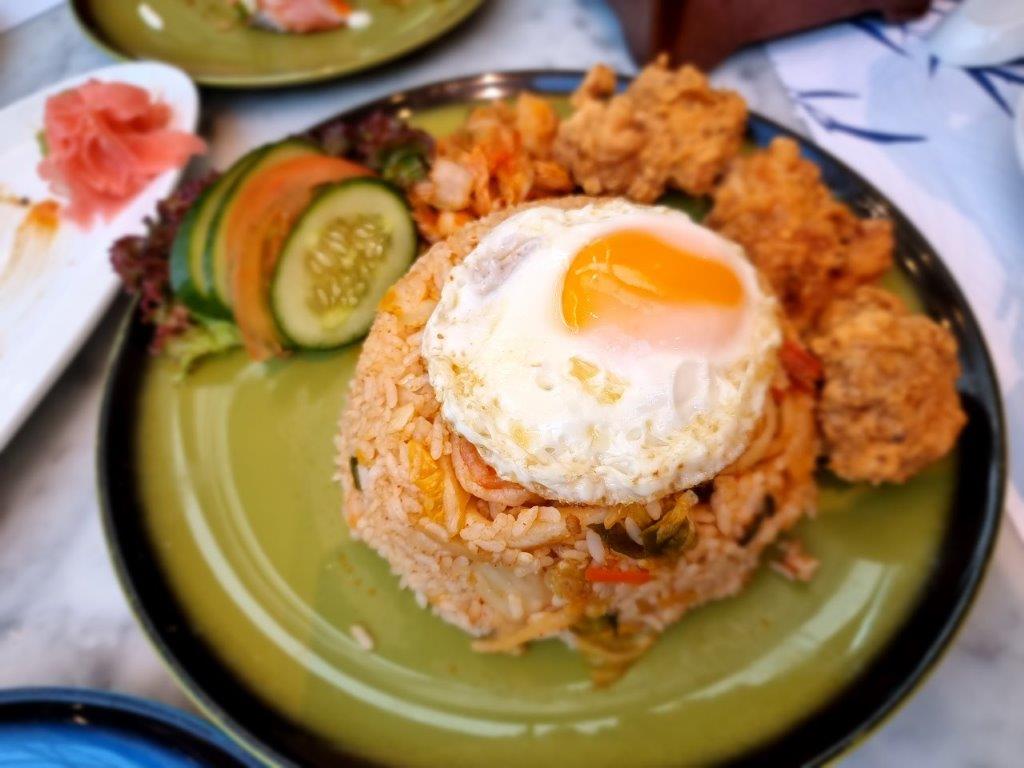 The Verdict
The food is absolutely amazing, the flavours are superb and presentations are like works of art, one could spend hours just looking and taking pictures.
It's amazing how Sumo Sushi can offer such excellent food at such a pocket friendly price point. The sushi is so fresh and tasty, and it's an absolute steal.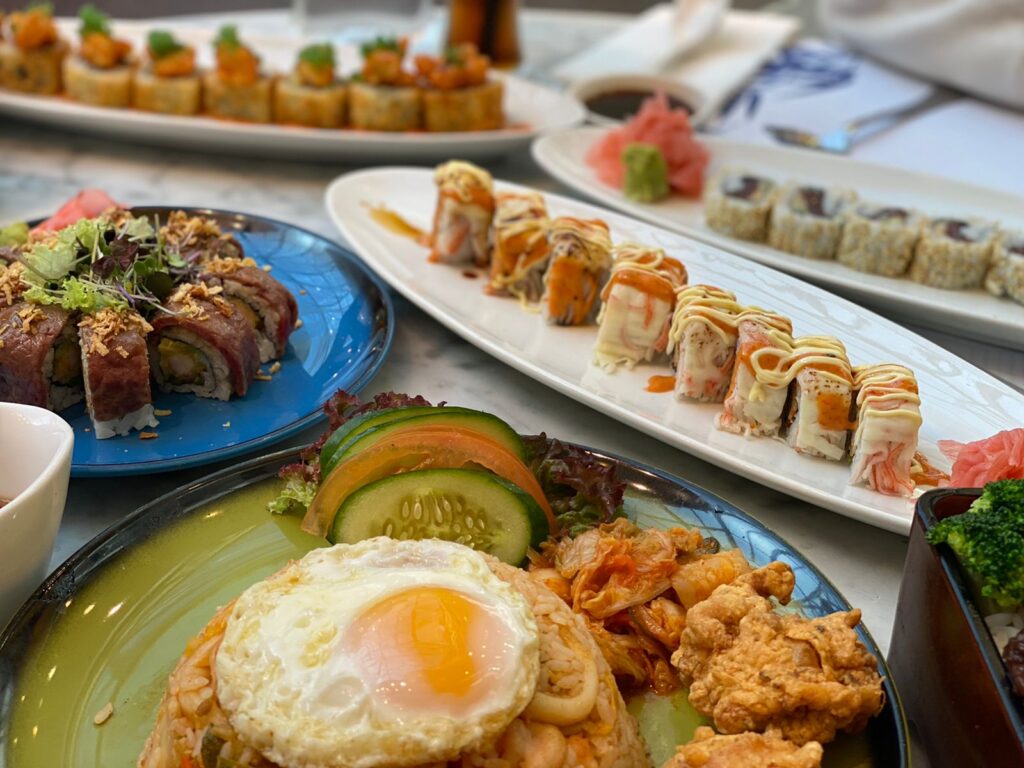 Great food, chilled out ambiance, excellent service and all this at a super affordable price makes visiting Sumo Sushi always a delight.
Now with their new app ordering food and having it delivered directly to your doorstep makes Sumo Sushi far more accessible to everyone, download their app and order now.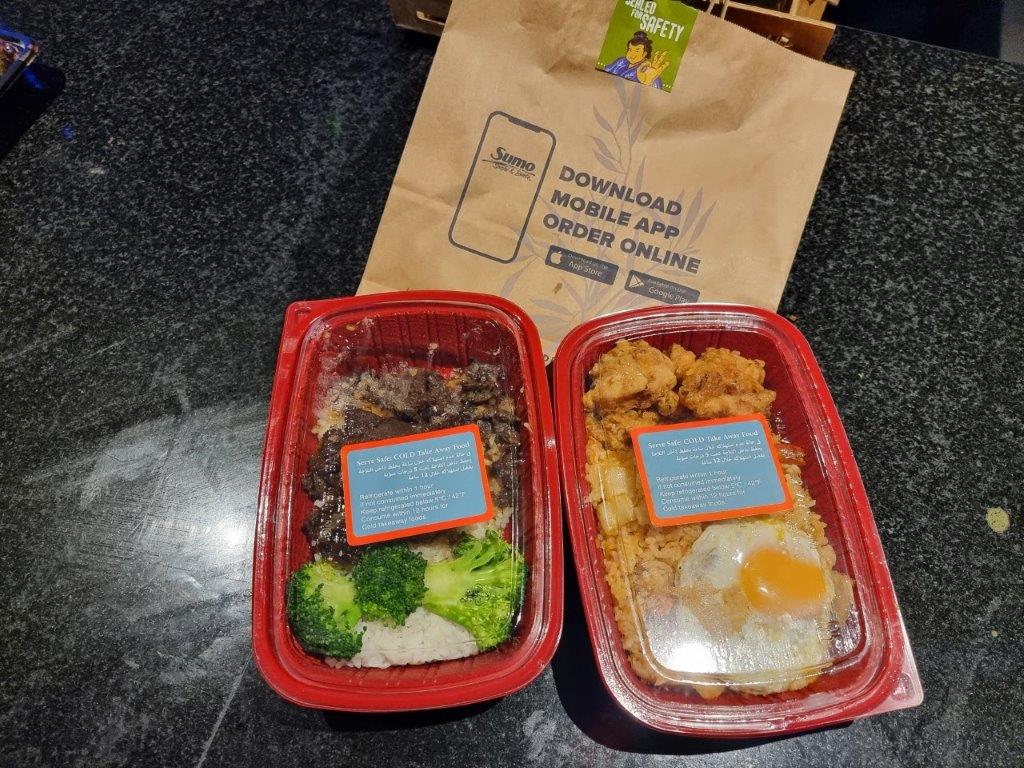 The Contact
For further information, please call 800 7866.