Some interesting facts and images showcasing the fabulous Qar Al Watan.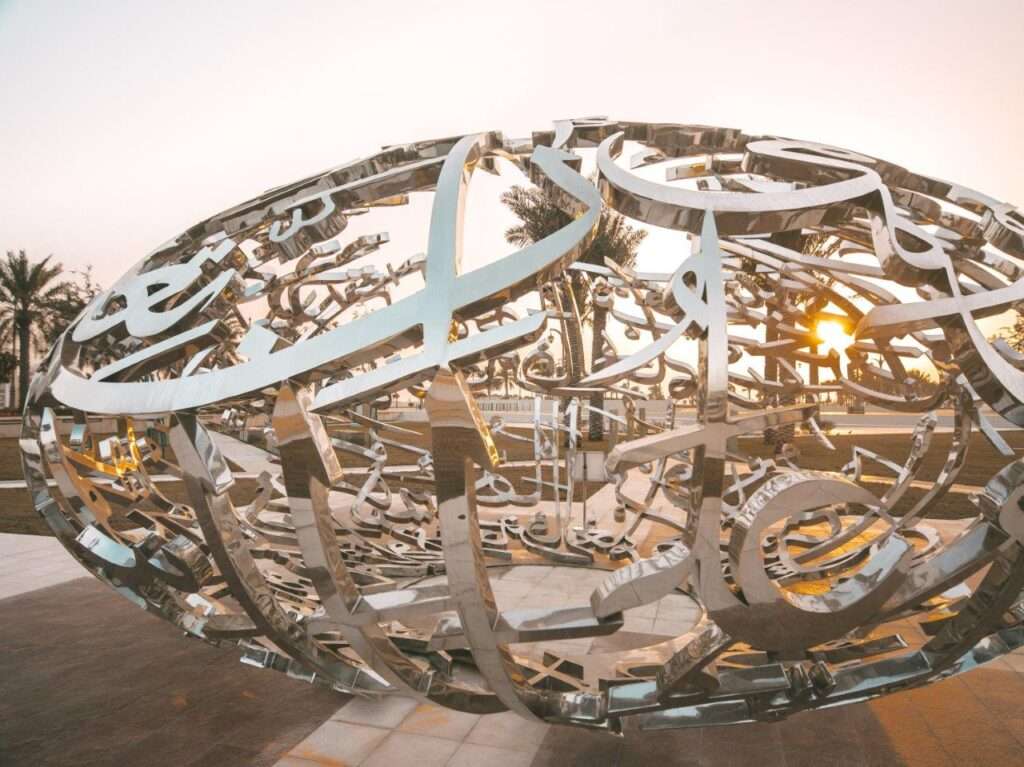 Qasr Al Watan, a working palace home to a wide variety of experiential tours, offers visitors the opportunity to explore artistic masterpieces that are unique to the Palace of the Nation. These pieces of art come in different shapes and sizes, from sculptures to installations, and are a true testament of traditional Arabian craftsmanship and artistry.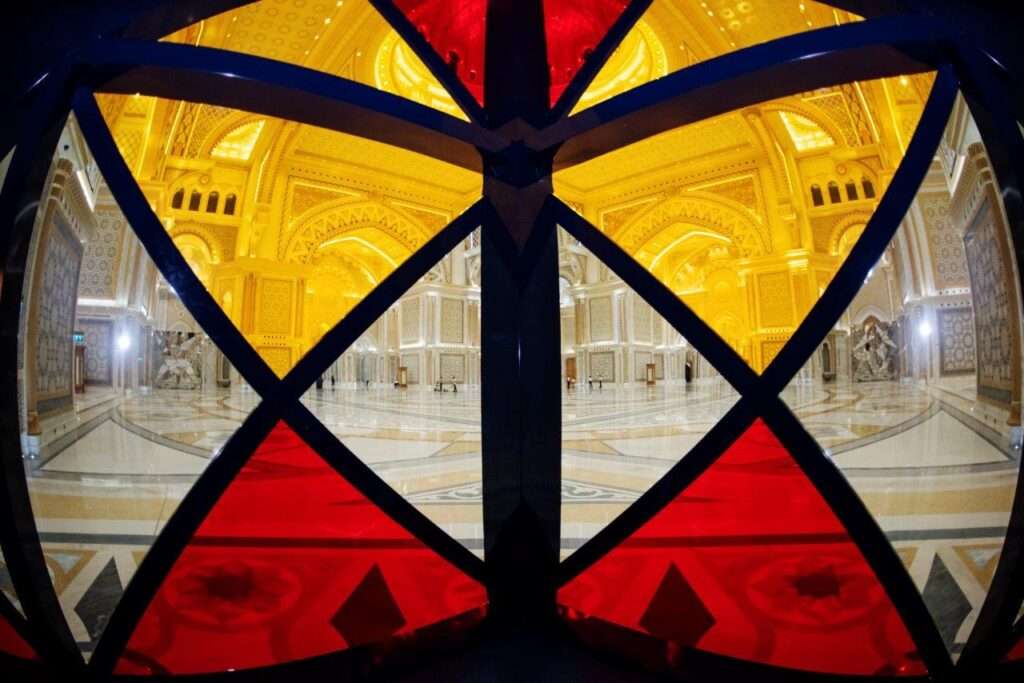 At the Great Hall, art installations can be found at the four corners. The installations are huge cubes that create several unique optical illusions through skewed mirror surfaces. Each installation allows visitors to take a closer look at the Great Hall's intricate details, from the interior architecture to the Islamic mosaics across the walls, elevating the fascinating visitor experience for all.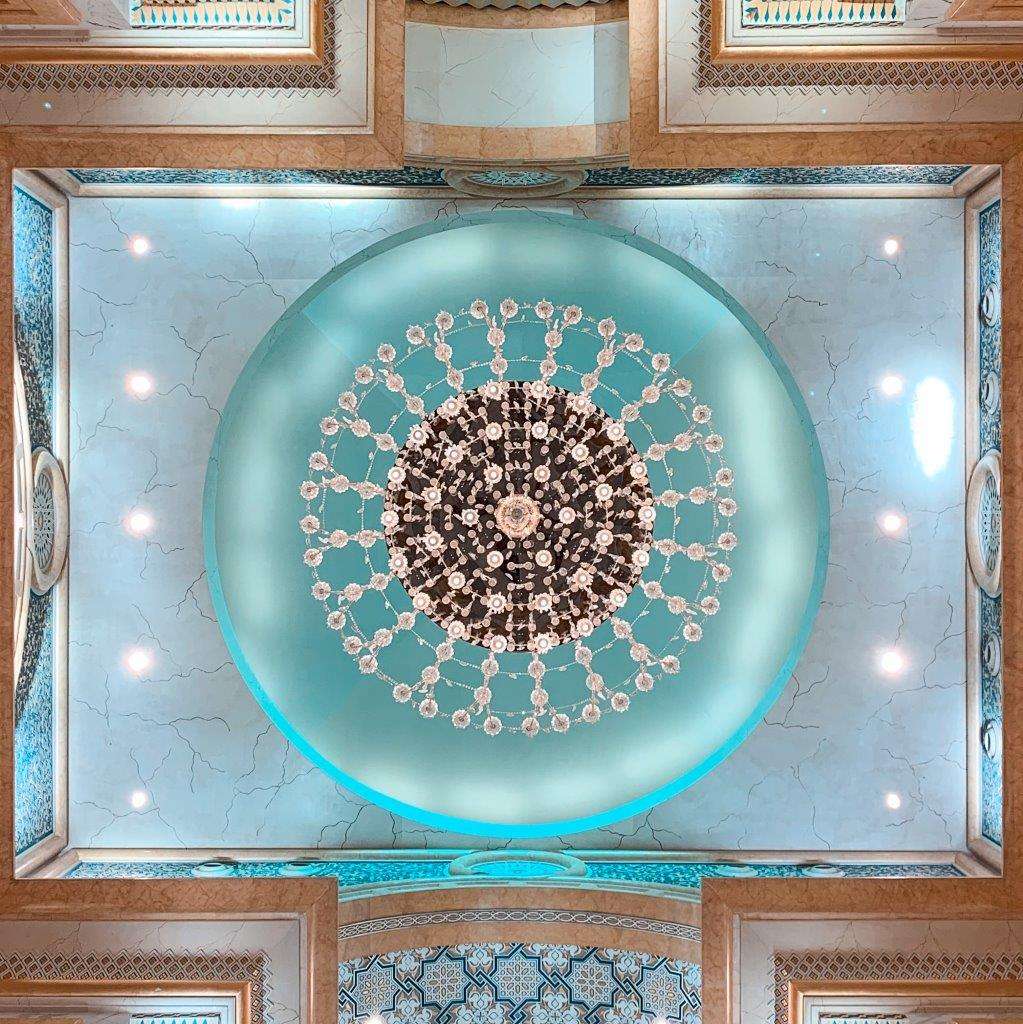 Another masterpiece is located only a few steps away, towards the East Wing of the Palace. There, you will find one of the most famous pieces of art housed at Qasr Al Watan; the 'Power of Words' sculpture. The gold-plated, cage-like sculpture was designed and crafted by Emirati Mattar Bin Lahej, and represents part of the legacy laid down by the late Sheikh Zayed bin Sultan Al Nahyan, in the form of a quote which reads: "Wealth is not money or oil, wealth lies in people and it is worthless if not dedicated to serve the people."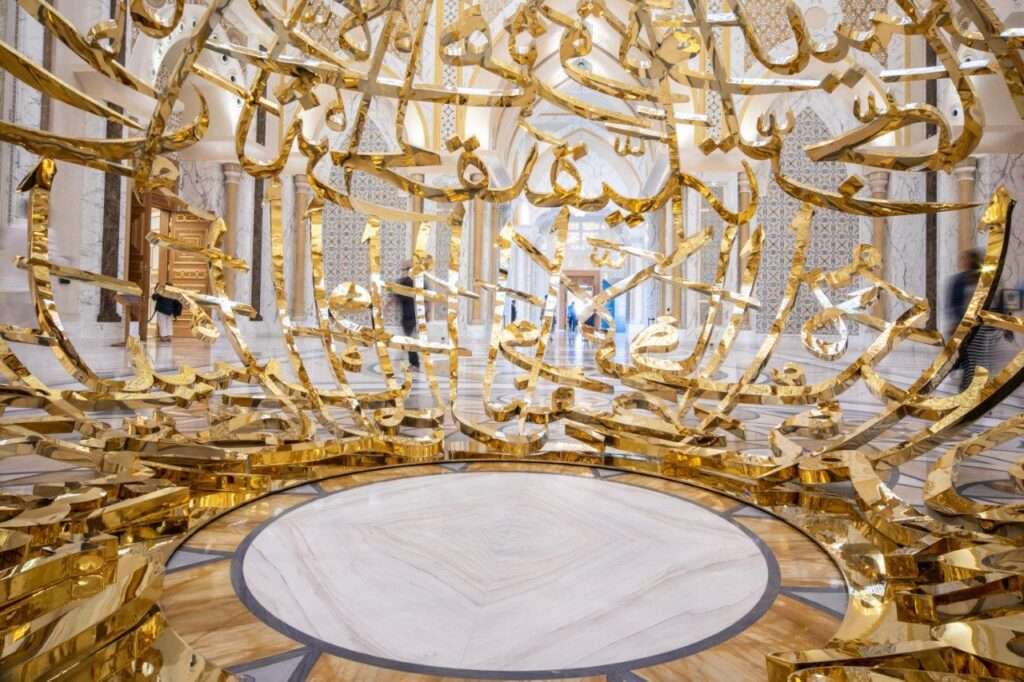 Additionally, two more 'Power of Words' sculptures, presented in silver, are on display in the Gardens for visitors to observe. Complementing the visitor journey, these sculptures also represent quotes by the founding father, and reads: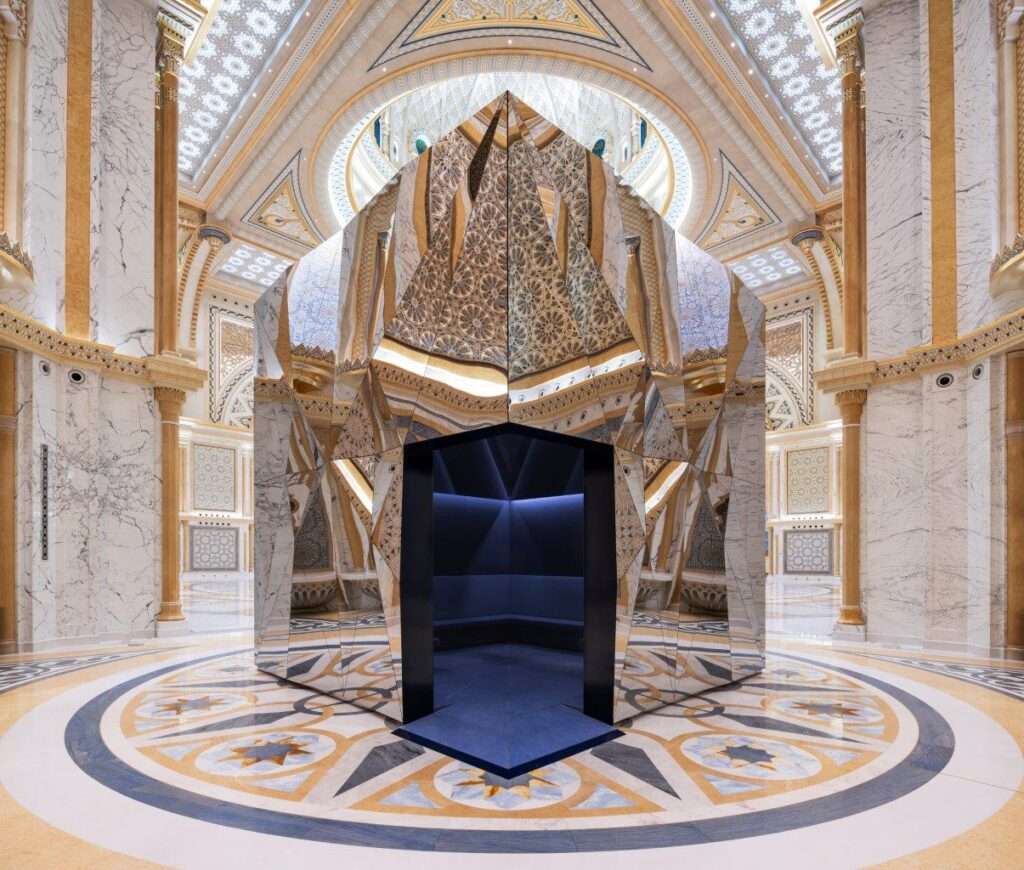 "Science and history walk side by side. By using science, man can record his history and preserve it for generations to come, so others may learn from it and come to know what their ancestors achieved."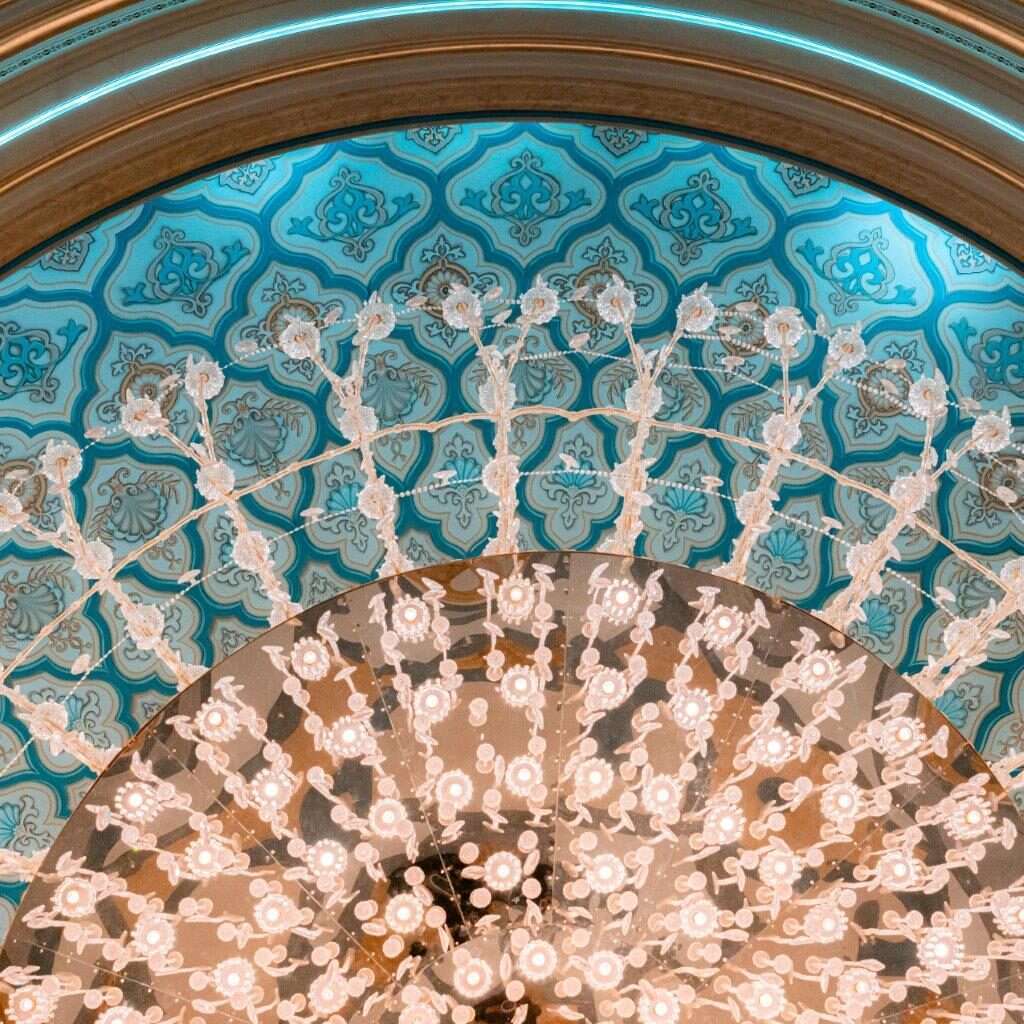 "The education of our people is a great wealth. We are proud of our educated nation because through knowledge and science we will open the horizon to a glorious future."
For more information on Qasr Al Watan, and to purchase tickets kindly visit www.QasrAlWatan.ae