The capital's luxury hotel invites guests to explore an abundance of world flavours.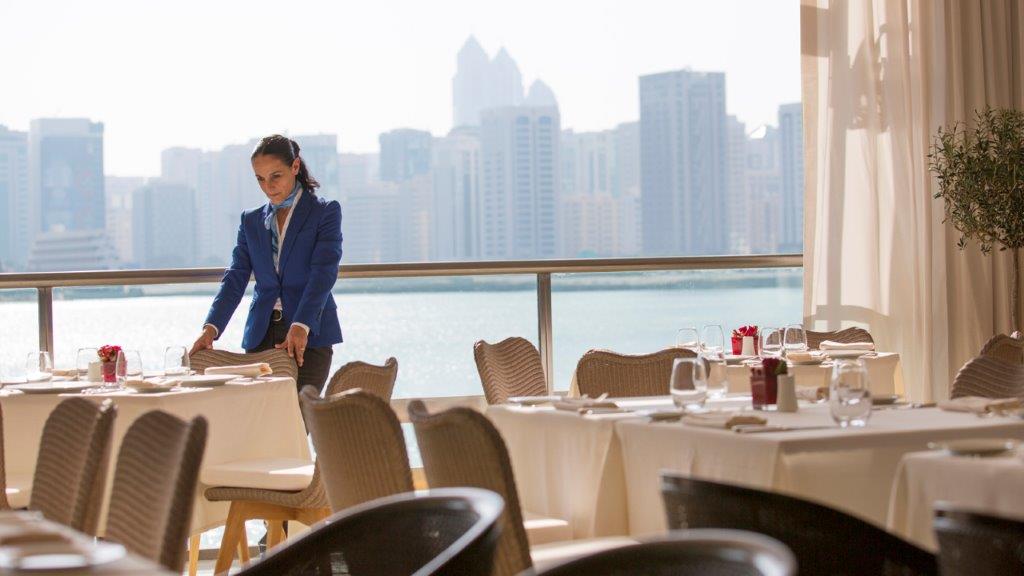 Four Seasons Hotel Abu Dhabi welcomes the new working week that kicked off in the United Arab Emirates on January 1, 2022 with an artfully crafted trio of weekend brunches. While the weekends have shifted to Saturday and Sunday, the Hotel grabbed the opportunity to revamp its forever popular brunch concepts, which all fall on the new weekend days.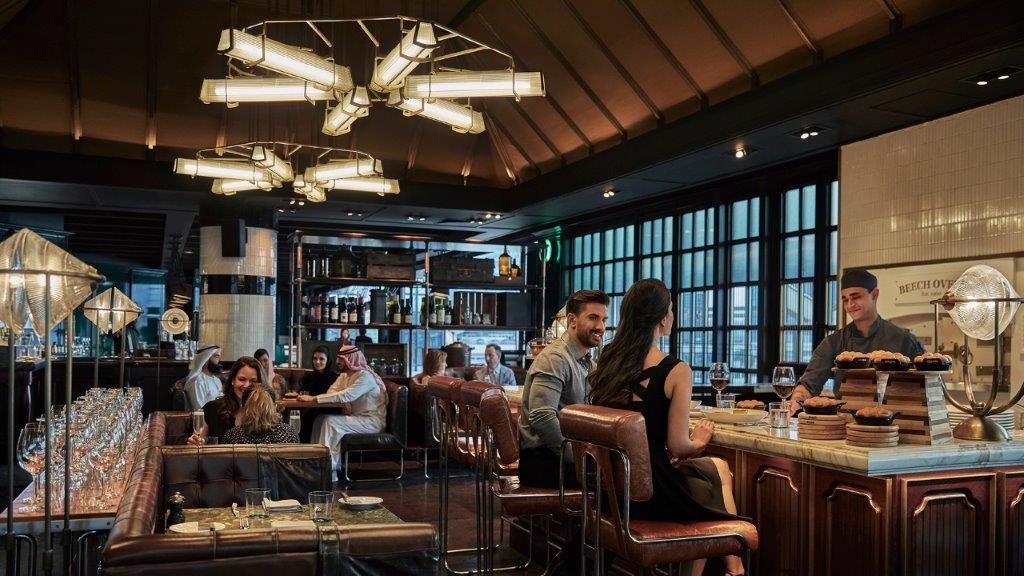 Crust Saturday Brunch
Across the capital city of Abu Dhabi and throughout the UAE, there is no more time-honoured tradition than gathering around the table for Saturday (previously Friday) brunch. At Four Seasons Hotel Abu Dhabi at Al Maryah Island, Executive Chef Christian Buenrostro elevates sky-high standards of luxury with an abundance of dishes from every corner of the globe, exceptional ingredients, and an ever-evolving eye for fine dining presentation. Every Saturday at Crust restaurant is like opening a window into Chef Christian's mind, with insights into his creativity and his blend of influences across the Americas, Europe, the Middle East, and Asia.
In his own words, "Food is everything. It is your culture, your memory, your travels. It is your connection to the people that matter most. For example, a humble tortilla de patatas brings me back to my grandmother's kitchen. We unlock emotions with every plate, and that is why I see Crust's Saturday Brunch as my test kitchen."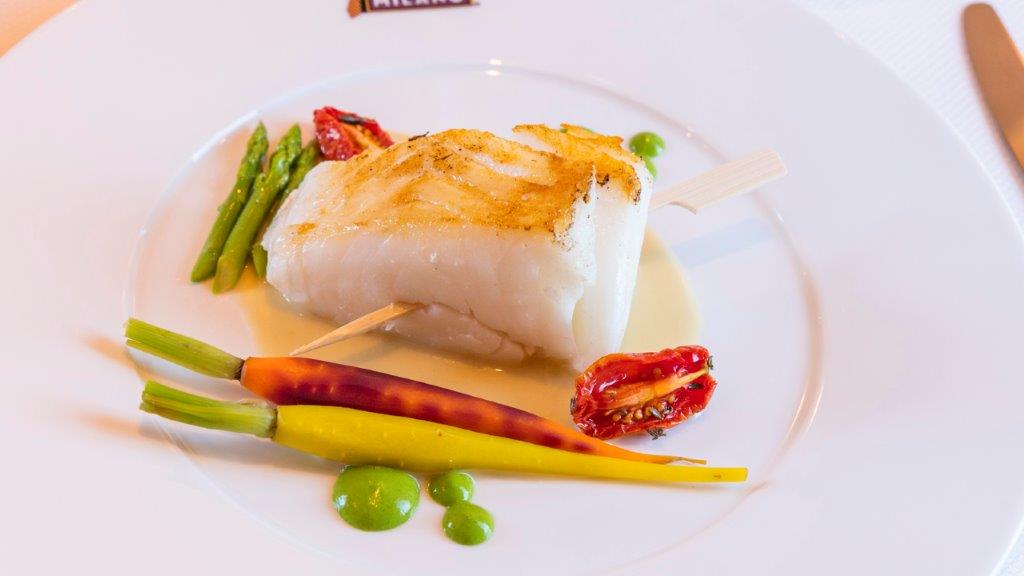 Brunch lovers step into chef's world through discovering his top three dishes among all at Crust's Saturday Brunch:
Tomato Tartare with Tomato Espuma and Basil Oil
"In this market-inspired setting we want to create an appreciation for these outstanding products. At Four Seasons, we gain access to unmatched quality of ingredients, which we see in this beautiful appetiser. In this plate we use vibrant, vine-ripened tomatoes at the peak of freshness in the tartare and the airy espuma – showcasing different forms through our culinary techniques. Finally, we add depth with homemade basil oil for a Mediterranean twist."
Slow-Cooked Wagyu Rump with Wild Mushroom Cannelloni and Perigourdine Sauce
"At the heart of every great brunch we know there is a craving for a great roast. Our elevated version is beautifully served from our tableside trolley a la minute by our team. This wagyu rump is slow-cooked until it is so tender it does not even need a knife. Served alongside is the perfect combination with carefully sourced wild mushrooms in our homemade cannelloni. On the side is a rich Perigourdine sauce to complement each element perfectly."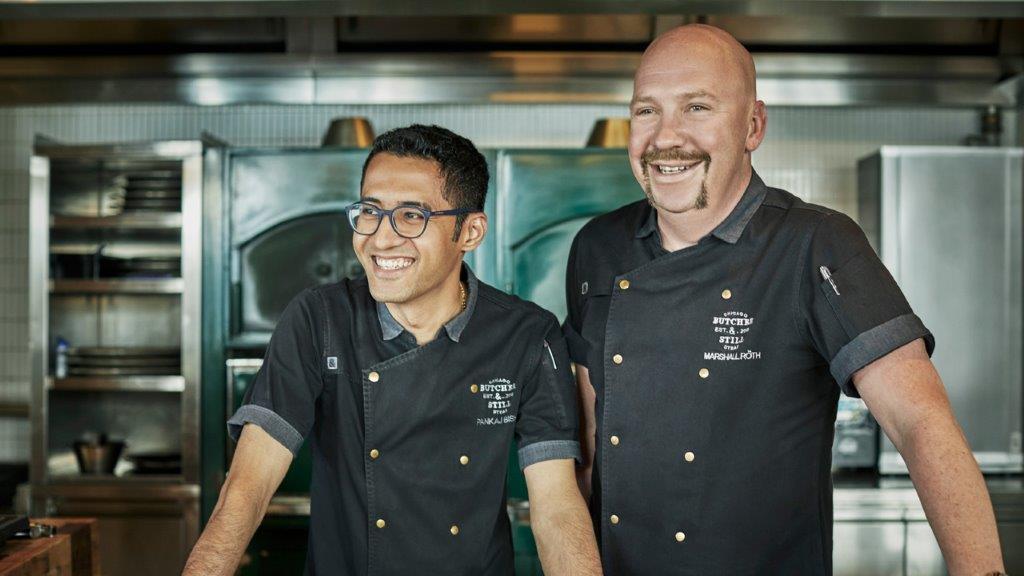 40-Degree Sous Vide Salmon Mi Cuit served with Baby Potatoes and topped with Caviar, Aji Amarillo Beurre Blanc Sauce
"Also showcasing my love of everything sous vide is the 40-degree salmon mi cuit. Bringing together the essence of luxury as well as my Latin and European heritage, this is Four Seasons fine dining at its very best. We slowly sous vide the fine-cut salmon then finish it on the grill and serve it alongside baby potatoes that add that element of comfort food. The beurre blanc sauce accentuates the flavours of the ultra-fresh salmon with shallots, white wine, and butter. I add my twist to the classic French sauce with my Latin roots by adding Peruvian aji amarillo. Finally, it is topped with the unmistakable touch of black caviar."
Saturdays, 1:00-4:00 pm, prices start at AED 210 per person, AED 295 including house beverages, AED 450 including a champagne package
Come together with loved ones over the Crust Saturday brunch table every weekend by calling 02 333 2222 or emailing dining.abudhabi@fourseasons.com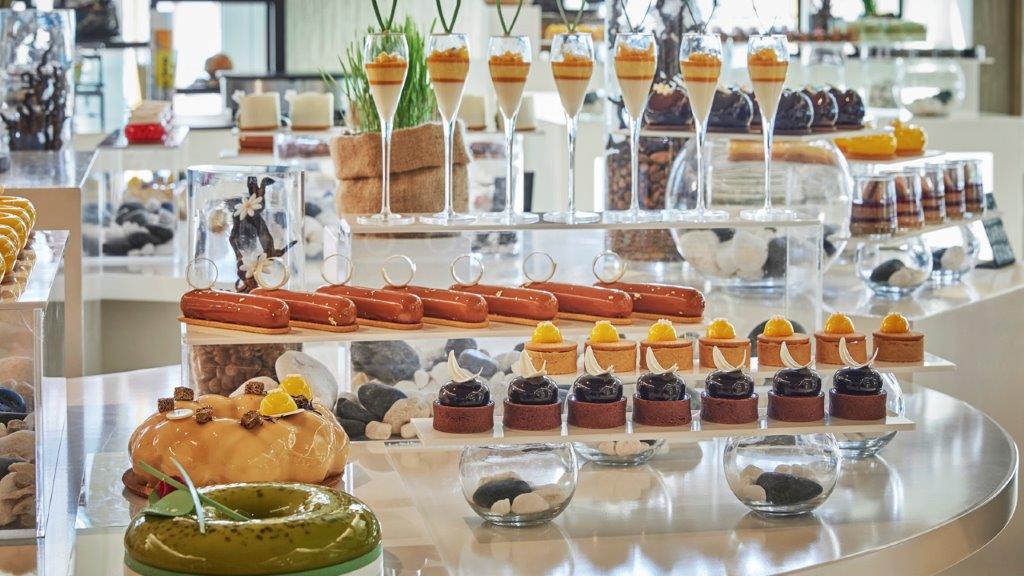 Butcher & Still Meat People Saturday Brunch
There is something for everyone at the 1920s Chicago steak restaurant Butcher & Still where the culinary team, headed by Chef Marshall Roth, reintroduced its weekend brunch offer. On the Saturday Brunch, Chef Roth comments, "We wanted to make sure that we have a mix of courses for all types of crowds, especially for those who wish to taste our regular weekday offers all at once by a sharing table. It also gives us an opportunity to play around with different facets of the American kitchen, including dishes ranging from the succulent Creekstone Farms prime rib, to the classic family spaghetti and meatballs night. Furthermore, even if the day has now shifted to Saturday, our brunch still provides great value for newcomers to experience the restaurant and to repeat guests who would like to visit more often in 2022."
While meat lovers are invited to party like it's the Roaring 20s in this popular steak restaurant, they will indulge in the dynamic duo Chef Marshall Roth's and Chef Pankaj Bisht's mouthwatering appetisers such as the classic shrimp cocktail, fresh fine de claire oysters, BBQ smoked chicken wings or the tender meatballs, "escorted" by homemade truffle bread and butter baked in the grand JOSPER oven located right in the middle of the restaurant. Guests will savour sizzling platters of quality meats such as the prime Kansas striploin, southern fried chicken, egg florentine, french toast and veal bratwurst all stacked up on the Butcher's Block, decadent desserts such as the smooth red velvet chocolate cake, or the vanilla custard. A new weekend shake up by the bartending artisan Luigi Landi encourages guests to experience an ode to the Prohibition era with handcrafted beverages to hold during the "new Fridays."
Saturdays, 1:00-4:00 pm, prices start at AED 250 per person, AED 330 including house beverages, AED 430 including a champagne package
To plan Saturday Brunch at Butcher & Still, call +971 2 333 2222 or email dining.abudhabi@fourseasons.com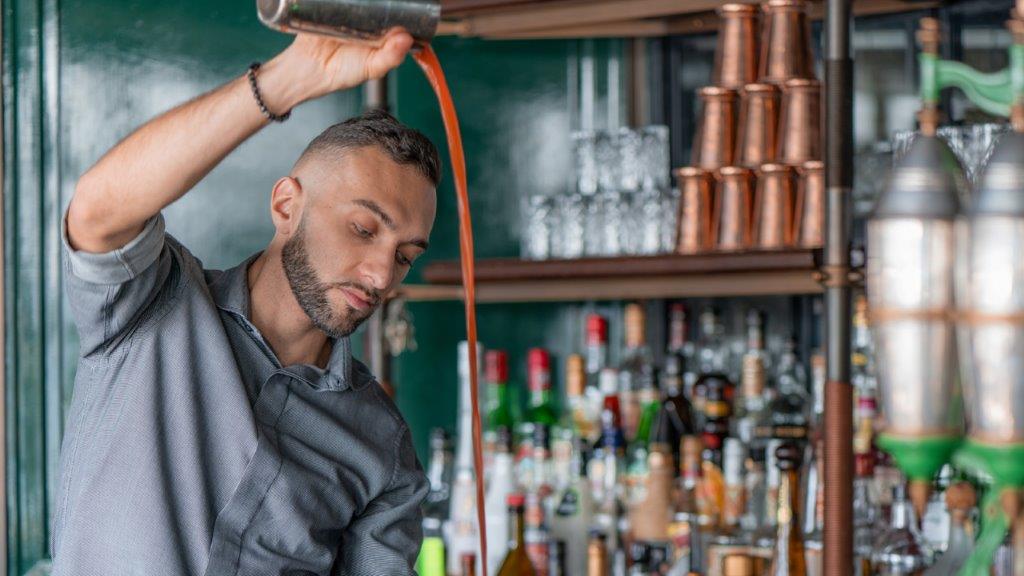 Café Milano Sunday Brunch
The sister restaurant to the award-winning DC flagship, Café Milano Abu Dhabi is the first location to open outside the US. On the international circuit, the name Café Milano conjures a concept that is much more than a mere reference to good food, but truly a vision that includes the best of the Italian way of life. Every Sunday, guests are welcome to savour the Viaggio in Italia Brunch serving up authentic Italian specialties to table.  As Restaurant Manager Danilo Paolella explains, "The cuisine celebrates the beauty and variety of Italian flavours expressed through a culinary style that uses novel techniques without renouncing the Italian classics. Our Restaurant Chef Delfino Chiarello is committed to creating a contemporary cuisine respectful of letting the ingredients speak for themselves." Starting with a generous plate of antipasti to share, guests continue their culinary journey to taste the roasted tomato soup with fried eggplant or the forever popular mixed fried fish. The fresh plate of artichoke salad or the beef tartare with horseradish mayo are just an example of the wide variety of authentic Italian dishes served to table every Sunday. Pizza Casareccia, home-made beef ravioli with parmesan fondu, steamed seabass fillet with lemon dressing or the roasted lamb saddle with roasted baby leeks all add up to the lavish dining experience. Desserts such as the vanilla panna cotta or the classic tiramisu are best to enjoy on the terrace alongside peaceful waterfront views. Café Milano's Sunday Brunch is undeniably the unique formula of "good living," Italian style.
Sundays, 12:00 noon – 4:00 pm, prices start at AED 245 per person, (AED 95 per children up to 12 yo) AED 325 including house beverages
To plan Sunday Brunch at Cafe Milano, call +971 2 333 2222 or email dining.abudhabi@fourseasons.com