This first of its kind concept in Abu Dhabi, shrouded in mystery, is driving everyone crazy with anticipation.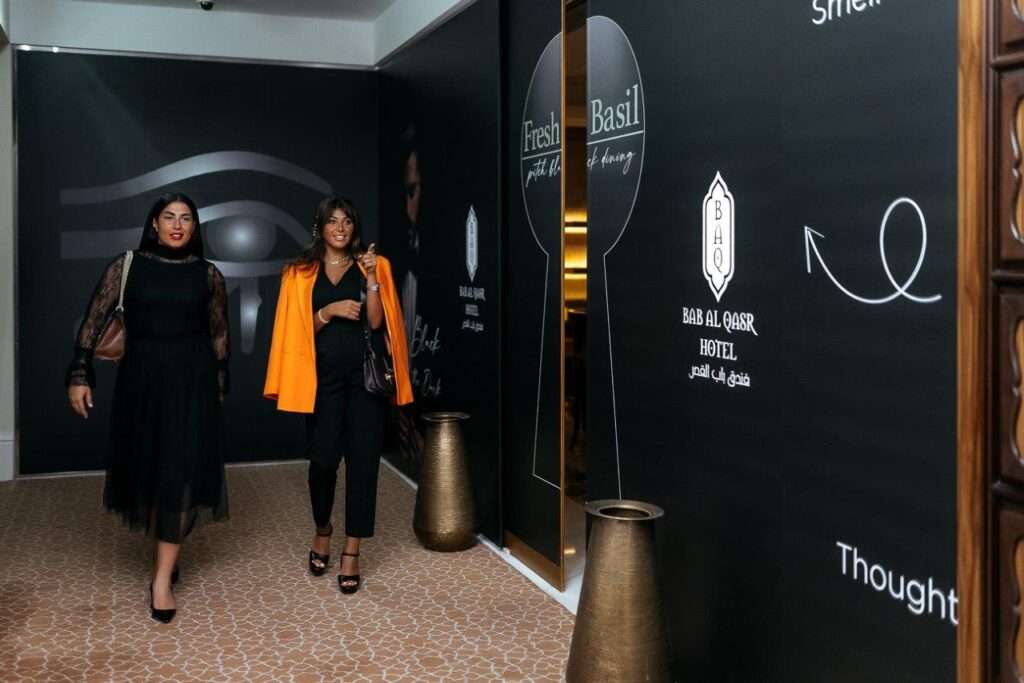 Abu Dhabi's award-winning Beach Hotel and Resort, Bab Al Qasr Hotel & Residences, renowned for its beachfront location and Arabian-elegance, has added an exciting new dining concept to their culinary portfolio: Dining in the Dark.
The exclusive restaurant, Fresh Basil – Pitch Black Dining, located on the 2nd floor of the hotel promises a one-of-a-kind tailored-made experience. Its unique look has been specially designed to assist with the transition from light to dark, from known to unknown.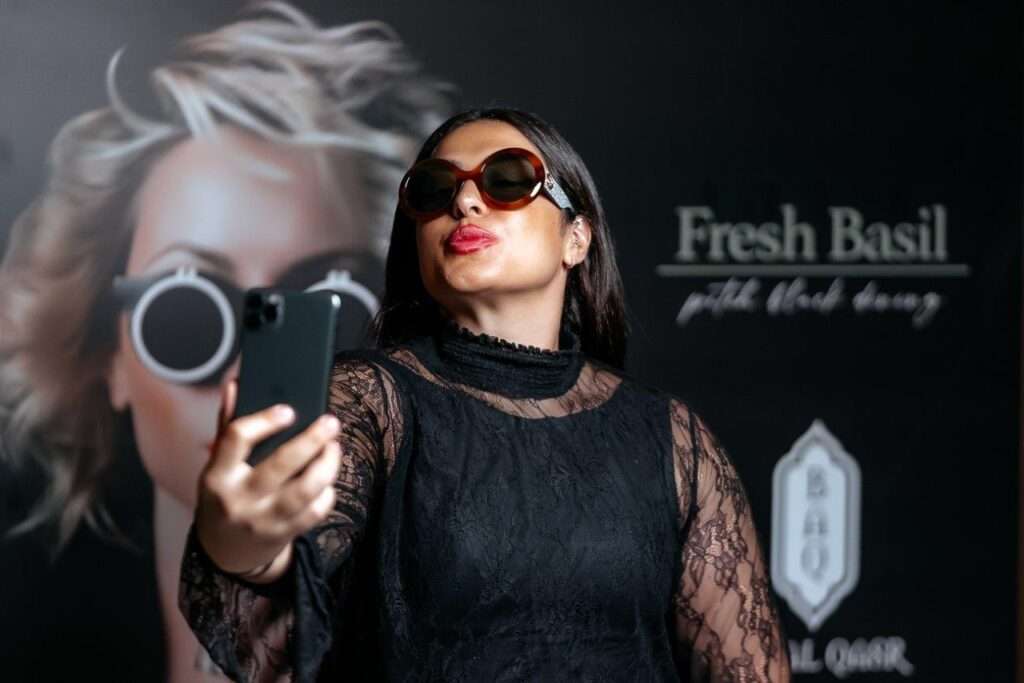 No electronic devices are allowed inside the pitch-black room, hence the lack of distractions fosters the notion that dining in the dark sharpens diners' senses. It emphasis on taste, mouthfeel, fragrance, and sound, as well it promotes of the art of talking.
For some the concept might seem daring or unusual, for all that have tried it has been proven to be a unique, fun and risk-free, a one in a lifetime opportunity: "It has been a journey… From the arrival experience where we have been welcomed until the last bite and the de-briefing".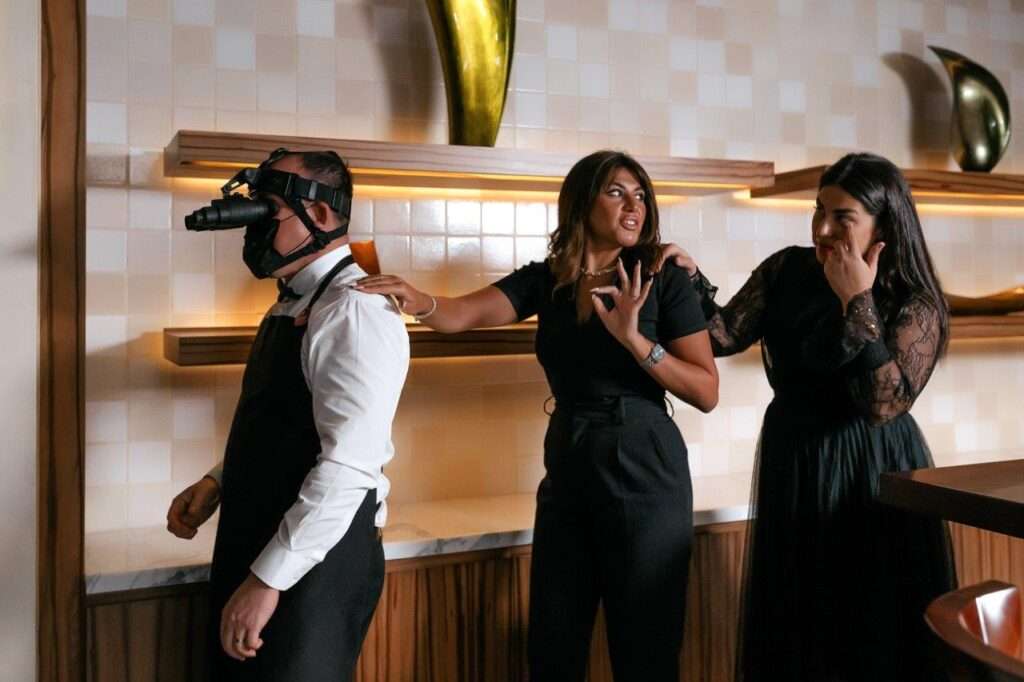 Diners will be seated in the pitch black room by night vision equipped waiters. Each dining experience lasts between 60 to 90 minutes, allowing guests time to adjust to their new surroundings before being served a 3-course dinner. Before entering guests can choose also their drinks. The meal package starts from AED 249 per person.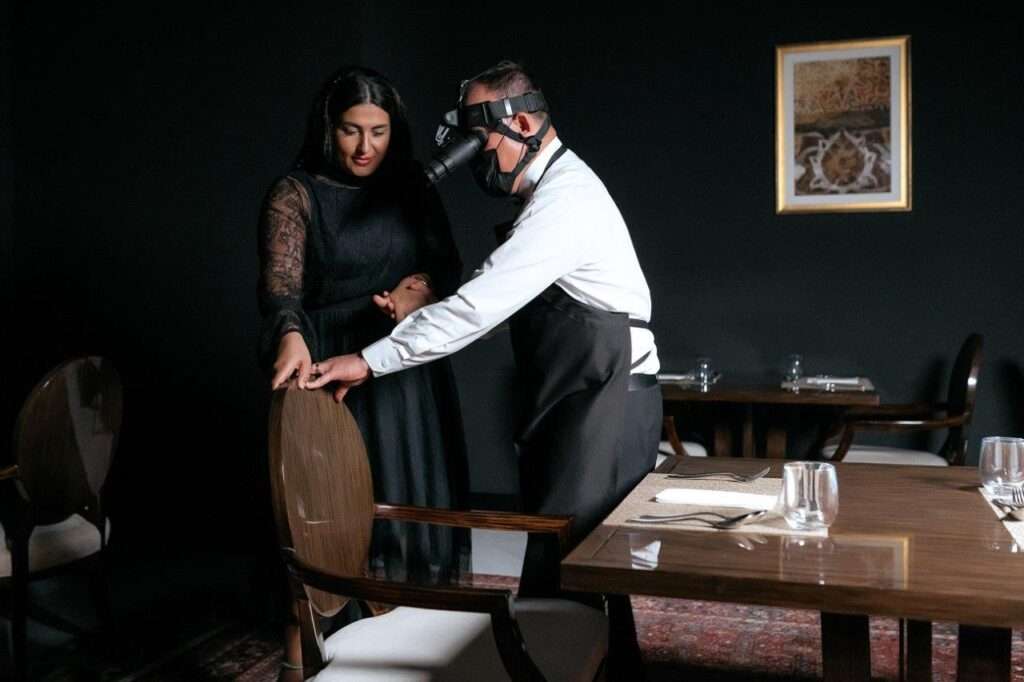 The idea has been brought up and implemented under the guidance of Elias Saad, Director of Food & Beverage, also the social face of the capital's flourishing dining scene. Nemo Acimovic, General Manager at Bab Al Qasr Hotel & Residences also commented, "We are happy to host such a unique and enriching dining approach as Fresh Basil – Pitch Black Dining. We can see that the concept is generating a buzz in the market already even during pre-opening phase."
Fresh Basil's – Pitch Black Dining mystery menu has been carefully curated by our Executive Chef Yvan Marclay and Head Chef Gayan Rupasinghe to welcome the most agile and exigent tastebuds, while taking into consideration allergies and preferences of the guest.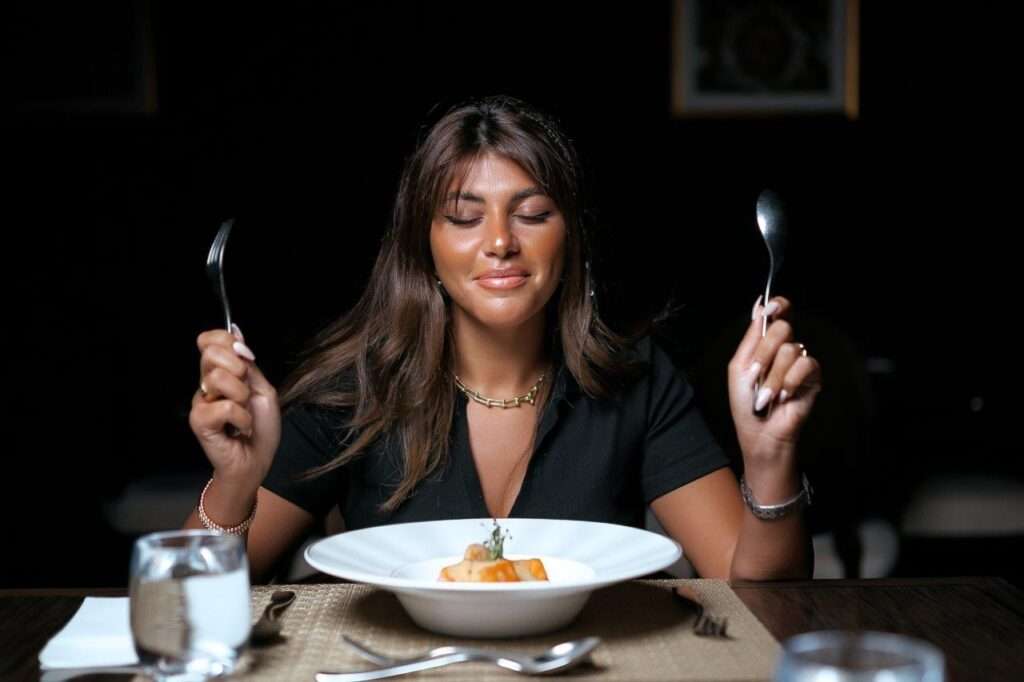 In order to make the experience tailor made and as personalized as possible The Fresh Basil – Pitch Black Dining, is available to book in advance with very limited seats, up to 20 diners every evening,
THE CONCEPT
A journey to remember
1- Arrival Experience: Upon arrival at Fresh Basil – Pitch Black Dining, our staff will welcome the diners with a welcome cocktail and canapes and they will explain the concept and the dining process in detail.
Before seated to the table in the pitch black room, they are asked to place all light emitting objects, such as cell phones, watches, lighters, and cameras into the secure boxes that we will provide. This policy is in place to make sure all of our guests have a wonderful sensorial experience while dining in the dark with us.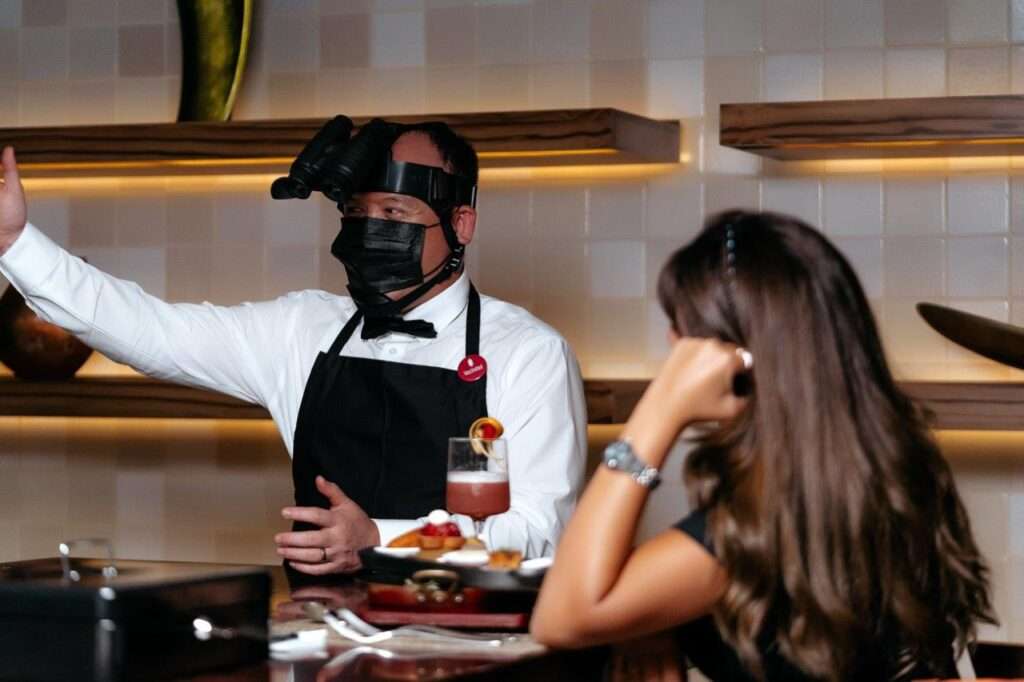 2- Dining Experience: The Pitch Black Dining begins in a pitch black dining room where our friendly servers will guide and assist guests to the table. Once one became acquainted with complete darkness, their social awareness is heightened, senses are sharpened. During the dining experience, guests will enjoy a 3 – courses set menu, one course at a time. Each delicious course has been beautifully created to entice the taste buds and awaken the senses through flavours that flow from dish to dish.
3- De-briefing / The Reveal: After the Dining in the Dark is completed, the guests will be escorted to the de-briefing area where they will meet the Chef. Guests will be asked to guess the food they ate, after which the mystery will be revealed by uncovering of each course.
Watch this space for a detailed review coming shortly.