Priced at AED 125++, indulge in the flavours of Indian cuisine combined with luxurious dining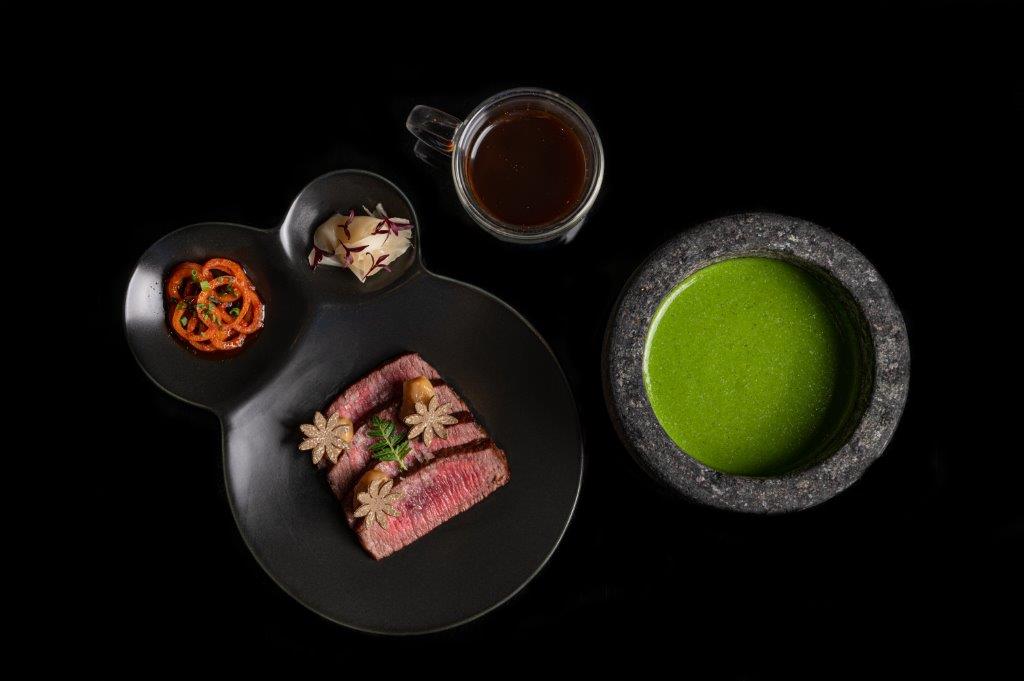 The epitome of fine dining, Trèsind – a Michelin Guide featured Indian restaurant is bringing you a 5-course luxurious Business Set Menu – an ultimate dining experience for those with discerning taste.
Make a midday escape from work with your colleagues, friends or clients, and indulge in the exquisite flavours curated with the finest ingredients to bring you an innovative culinary experience and authentic Indian flavours.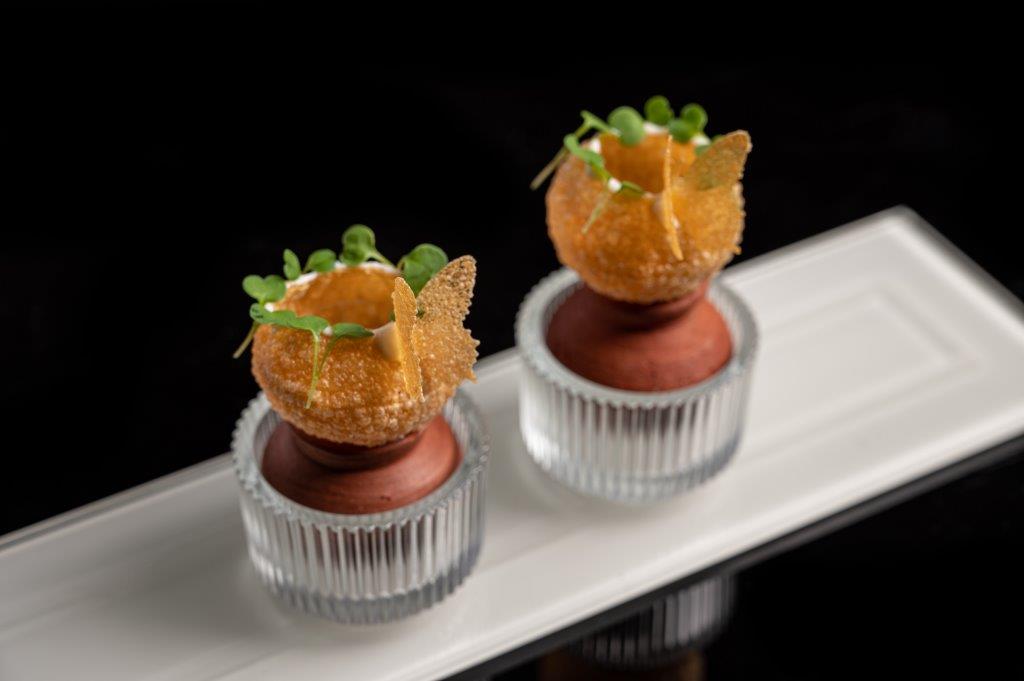 Starting with Amuse-Bouche, a delightful Arugula Pani Puri, Missi Roti and Green Chili Butter – you'll be transported to a world of appetizing luxury.
For Starters, immerse yourself with Lamb Kebab Lettuce Wrap, Rosemary Ketchup; Dahi Kebab, Potato Rösti, Raw Mango and Pepper Chutney; Cedar Wood Smoked Tandoori Chicken to name a few.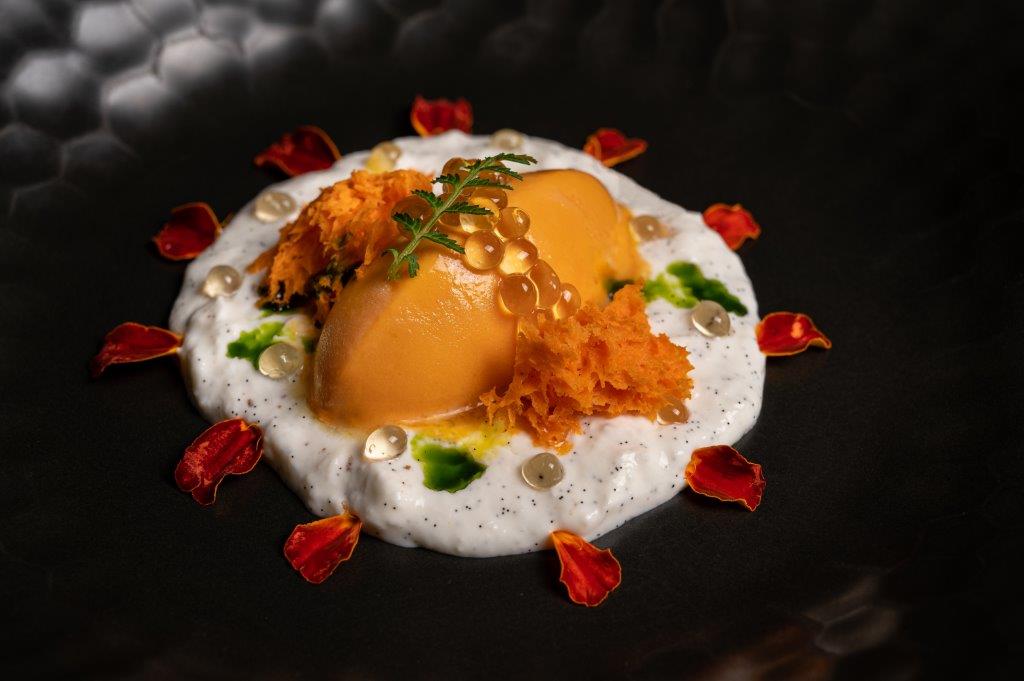 Indulge in White Chocolate & Black Lime Bon Bon – a small decadent Palate Cleanser before the main course.
In the Main Course, savour dishes such as Bengali Kosha Mangsho, Green Pea Kachuri; Nihari Kare-Raisu; Paneer Pinwheel, Tomato Makhani, Charred Chili Pepper along with Indian Breads – leaving you craving more.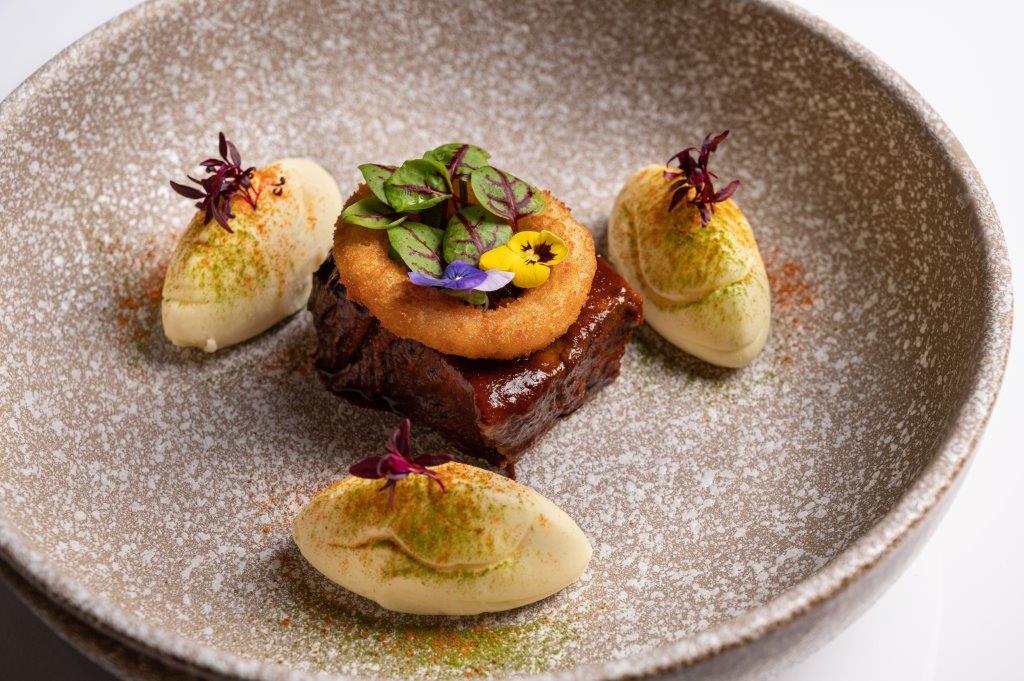 And to finish off the meal, indulge in their luxurious Filter Coffee Cornetto, Salted Caramel Ice Cream and Paan Cotton Candy in Dessert.
This Business Lunch Menu is priced at AED 125++ and is available on all weekdays between 12 pm to 4 pm. Visit Trèsind for a sophisticated business lunch with clients or a hearty and uplifting one with colleagues & friends.
About Trèsind
Trèsind is considered one of the best Indian fine-dining restaurants in Dubai. Trèsind is the birthplace of "innovative Indian cuisine." Setting the benchmark for innovative dining in Dubai, Trèsind is renowned for its progressive Indian cuisine.
A blend of the French word Très, meaning "very", and Ind, short for Indian, Trèsind is a celebration of bold Indian flavours and time-honoured techniques, presented through Chef Himanshu Saini's modernist lens.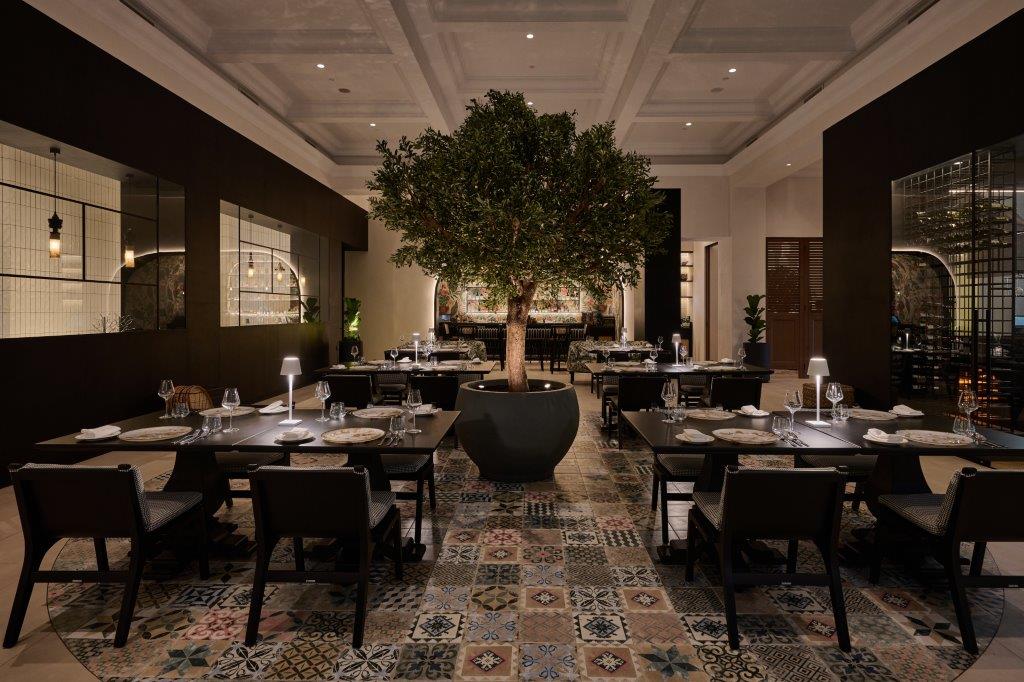 Since launching in 2014, Trèsind has become one of Dubai's most lauded restaurants, recognised in the inaugural Dubai Michelin Guide and MENA's 50 Best Restaurants along with receiving a Toque at the Gault & Millau Gala Event 2023.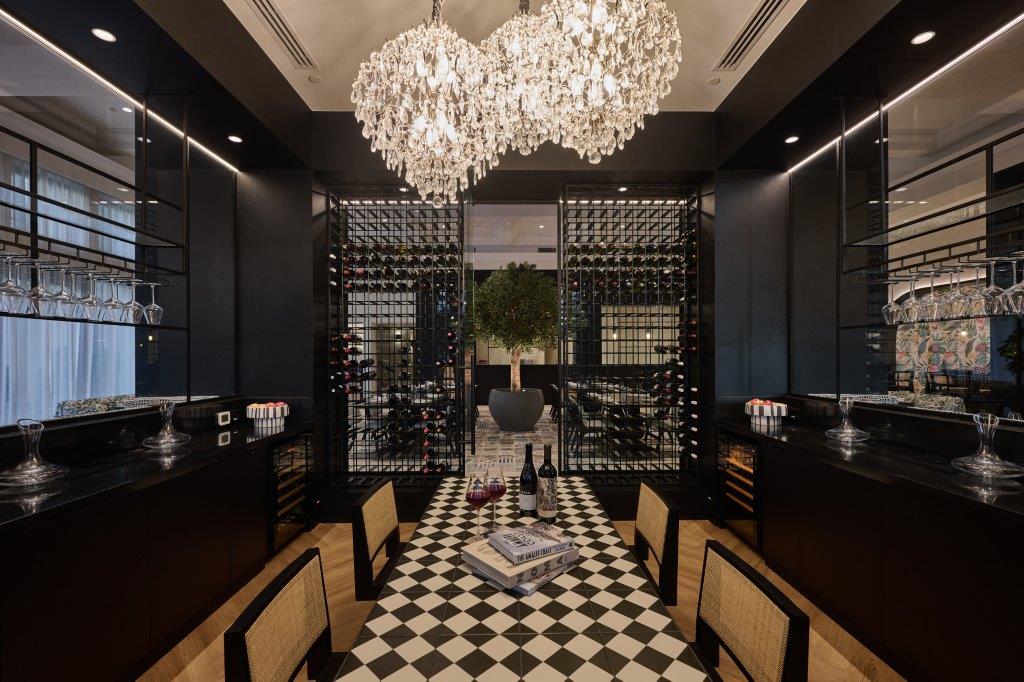 About Tresind's Executive Chef

Chef Zeeshan was born in Lucknow in one of the most revered culinary families – Qureshi, of India. Having grown up surrounded by food and embedded in the culinary traditions of Awadh, joining the field of hospitality as a Chef was a natural progression for him. Chef Zeeshan aims to use his experience and learning to present traditional Indian flavours in modern styles.