Witness the world's top monster truck drivers compete inside Etihad Arena this weekend, May 13 and 14, as part of Monster Jam extravaganza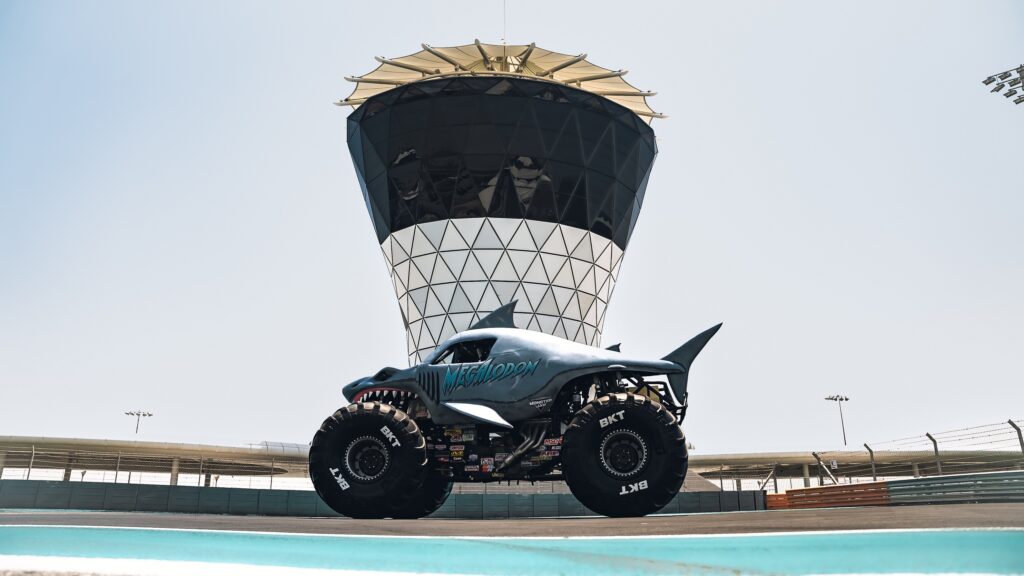 Get ready to feel the rush of adrenaline as Monster Jam®, the world's most action-packed motorsports experience for adrenaline-fueled family fun, returns to Abu Dhabi with a roaring vengeance this weekend.
Residents and visitors on Yas Island came face-to-face with Megalodon, the most terrifying creature to ever grace the Monster Jam® arena. This monster truck version of the mighty prehistoric shark is a sight to behold, with razor-sharp teeth and a menacing tailfin that will strike fear into the hearts of all who witness it. Since its debut in 2016, Megalodon has been a crowd-pleaser, winning the coveted 2017 Monster Jam Triple Threat SeriesTM. And at Yas Marina Circuit, the menacing beast took on the challenge of the race-track, leaving fans in awe of his skills.
With the world's top monster truck drivers ready to compete in a series of competitions, including racing and freestyle events, the excitement is reaching fever pitch for this weekend's upcoming events on both Saturday May 13 and Sunday May 14 at Etihad Arena. Be prepared to witness the awe-inspiring power and agility of 12,000-pound monster trucks, including the legendary Grave Digger® and 12-time World Champion Max-D, as they push all limits in speed and skill on the dirt tracks.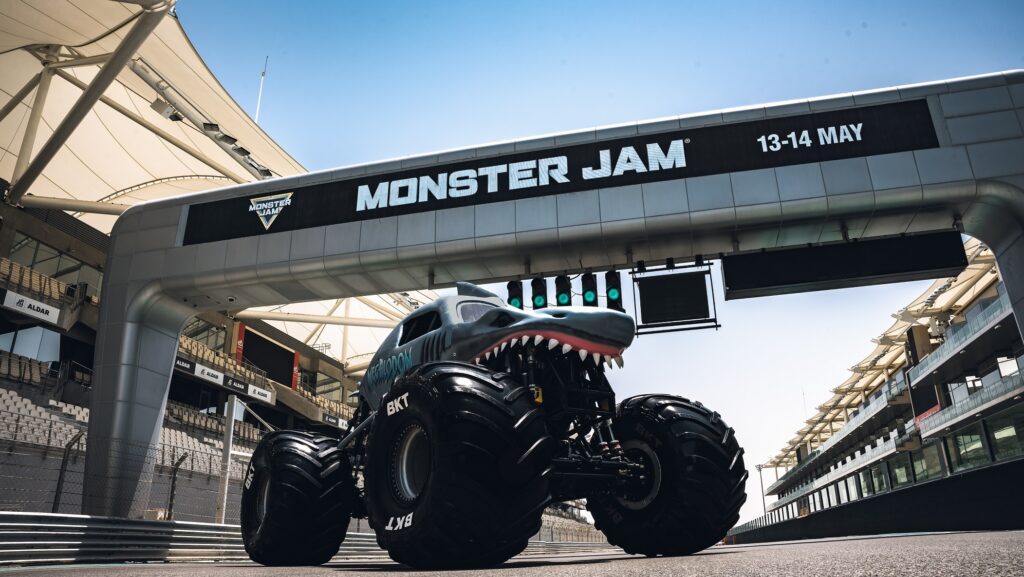 For decades, Monster Jam has been entertaining fans around the world, and its return to Abu Dhabi for the first time since 2013 was met with overwhelming support and excitement. The three shows – two on Saturday; one on Sunday – will also feature an exhilarating freestyle motocross demonstration sure to leave visitors breathless.
With tickets still available to enjoy a weekend of full-throttle family fun, those interested in witnessing monster truck madness tear up the Etihad Arena's custom-made dirt tracks are urged to visit etihadarena.ae or platinumlist.net.
WHEN:
Saturday, May 13 –2.00pm| Pit Party – 11:00am
Saturday, May 13 – 7:00pm (no Pit Party)
Sunday, May 14 –2.00 pm | Pit Party – 11.00am
Tickets start from Dh135 while VIP passes inclusive of Pit Party access cost Dh645. All other categories can access the Pit Party for an additional Dh50. Fans buying family packs of four Gold or Silver tickets activate a 15 per cent discount. Fans attending the 7pm show on Saturday June 13 do not have access to the Pit Parties and VIP ticket price for the show costs Dh590.